GRSE's "Make In India" Cell
INDIGENISATION INITIATIVES AT GRSE
As part of Make In India initiatives of Ministry of Defence through Indigenisation Efforts, GRSE has made commendable progress by successfully incorporating a high percentage of indigenous content into the ships.  INS Kamorta and INS Kadmatt, the First Two of Class of 4 ASW Corvettes became the first warships built in the country with indigenously developed warship grade steel-DMR 249A, These Ships have the distinction of achieving over 90 % Indigenous Equipment Fit and hence a major step towards achieving Self Reliance in State of the Art Warship Design and Construction.  INS Kiltan, which was delivered to Indian Navy on 14 Oct 17, has the unique feature of Superstructure made of Carbon Fibre Composite Material. It is for the First time in the Country that such a Composite Material has been integrated with Steel Hull of a Ship and GRSE is the First Shipyard in the Country to have successfully achieved this feat. Regarding the Landing Craft Utlity (LCU) class of ships delivered so far, over 90% Indigenous Equipment Fits has been achieved. The LCU Ships being built by GRSE are fully designed In House as per requirements specified by Indian Navy. These are Biggest & Fastest LCU Vessels worldwide in its Category. Interestingly, too 70 % Indigenous Equipment Fit in construction of four Follow On WJFACs and 72 % indigenization of the Rail Less Auto Tensioning Winch Wire Helicopter Traversing System on board 3rd ASW Corvette, INS Kiltan, have helped GRSE win the confidence of all stakeholders.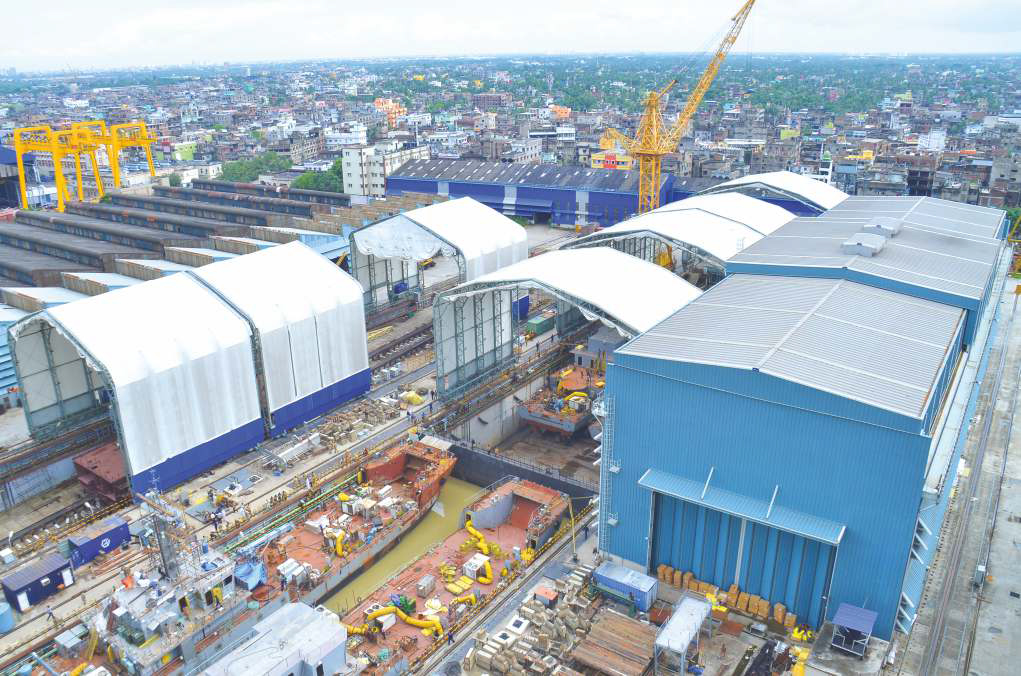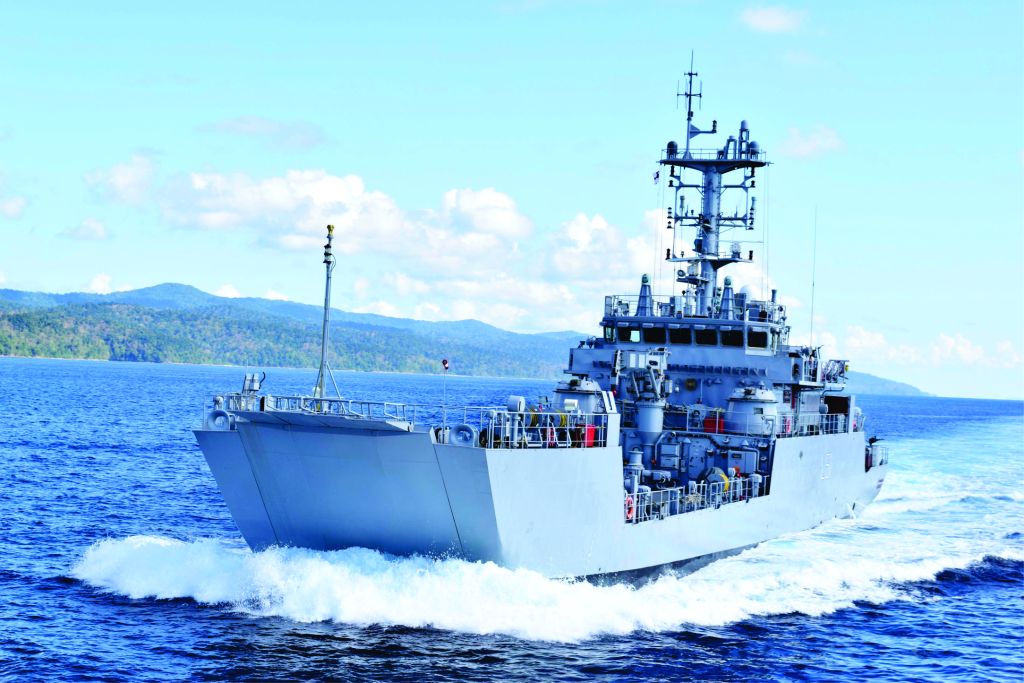 The Diesel Engine Plant at Ranchi has supplied over 155 engines and overhauled/ repaired over 81 MTU engines of various series. The plant has also tied up with M/s MTU, Germany to indigenize manufacturing of 50% of engine parts over the next 4 to 5 years and facilitate assembly of 4000 Series engines from SemiKnocked Down condition to Completely Built-up Unit which are among the best engines in the Category and additionally undertake manufacturing of parts in India.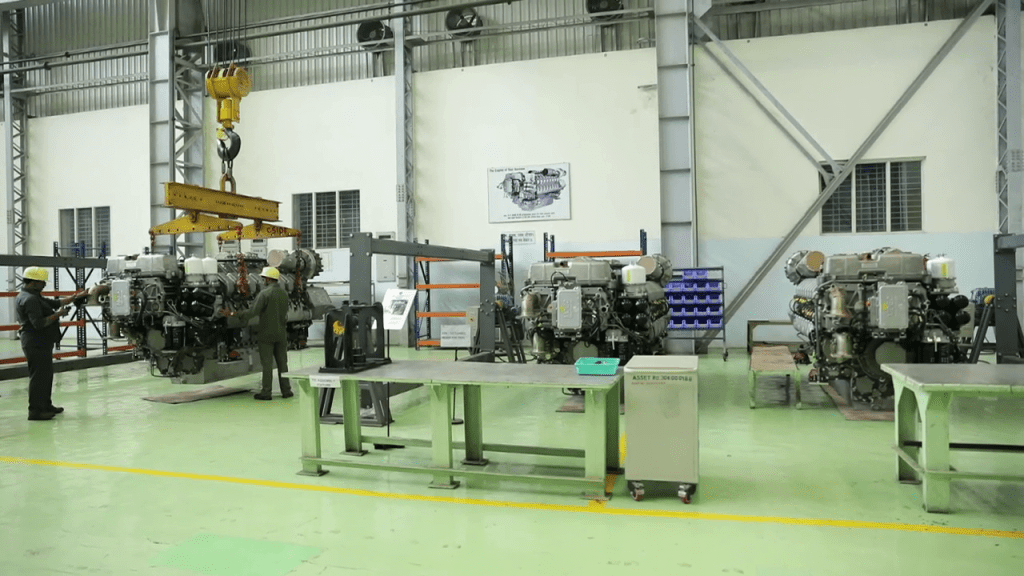 GRSE has also entered into a strategic Memorandum of Understanding (MoU) with M/s Cooper Corporation, India for development and manufacturing of small size (50 – 500 KW) engines for marine application such as Diesel Alternators onboard Naval/ Coast Guard Platforms.
INDIGENISATION IN MANUFACTURING OF UNMANNED SURFACE VESSEL FOR INDIAN NAVY 

GRSE has entered into a strategic MoU with M/s Elbit Systems Ltd., Israel on 12 Apr 18 for Indigenous Development of Unmanned Surface Vessel with Modular Multi Mission Capacity in MCM, ASW, EW & Maritime Security. This is an initiative taken by GRSE under the aegis of the Make In India, Flagship program of the Govt. of India.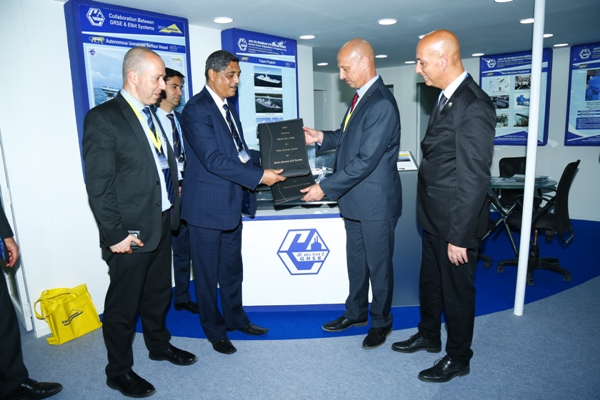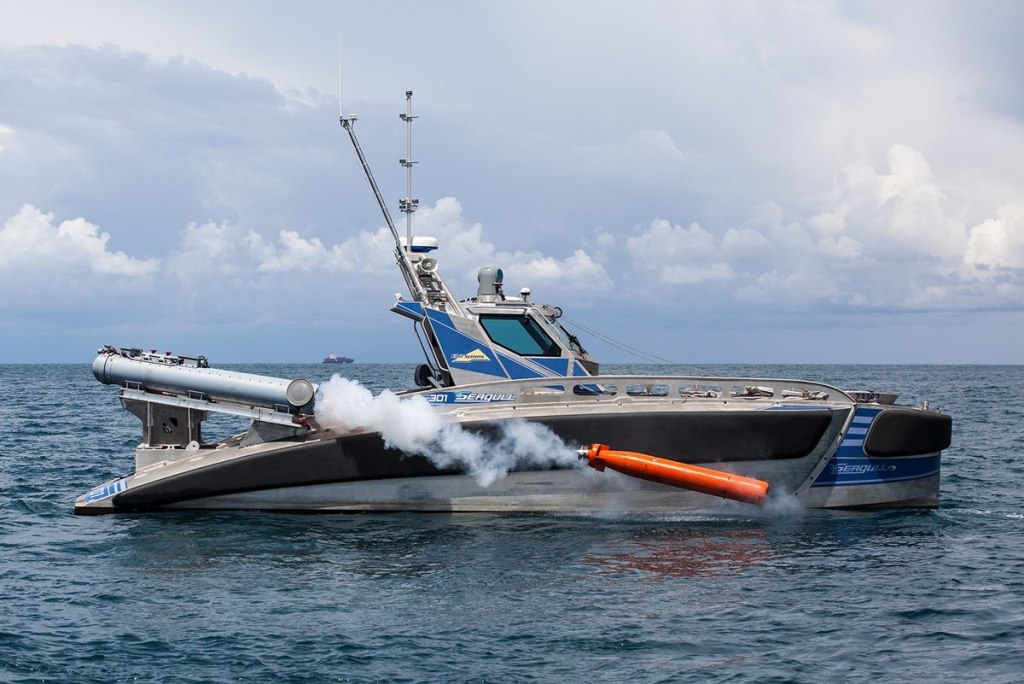 VIRTUAL REALITY LAB FOR BETTER ERGONOMICS 
The Virtual Reality Lab set up by GRSE at its 61 Park Unit in Kolkata was inaugurated on 07 Jul 18. It has been set up for strengthening of the Design activity in Central Design Office where it was often required to resolve Design Issues raised by Production/ Vendor to meet the various Requirements of the Customers. These issues needed to be resolved in a very Short Time with Reliability and Accuracy. To reduce Ship Building Time, upcoming issues can be Analysed in Design Phases through Virtual Reality Arrangement (VR) in the Virtual Reality Lab. It will also help the Shipyard to show 3D Models in Virtual Environment to assist the Production Teams and the Customers to expedite the Approvals. The Objective of setting up of Virtual Reality Lab is to undertake – Line Out Inspection on the CAD Model, User Reviews, & Marketing Future Ship Designs. The Virtual Reality Lab has been set up by GRSE also for better Ergonomics. 
VENDOR DEVELOPMENT INITIATIVE
GRSE has analyzed complete production activity and identified core and strategic operations. Comprehensive mapping of non-core activities has been carried out and accordingly the long term outsourcing and vendor development strategy has been framed in line with the outsourcing and vendor development guidelines forwarded of the Government of India.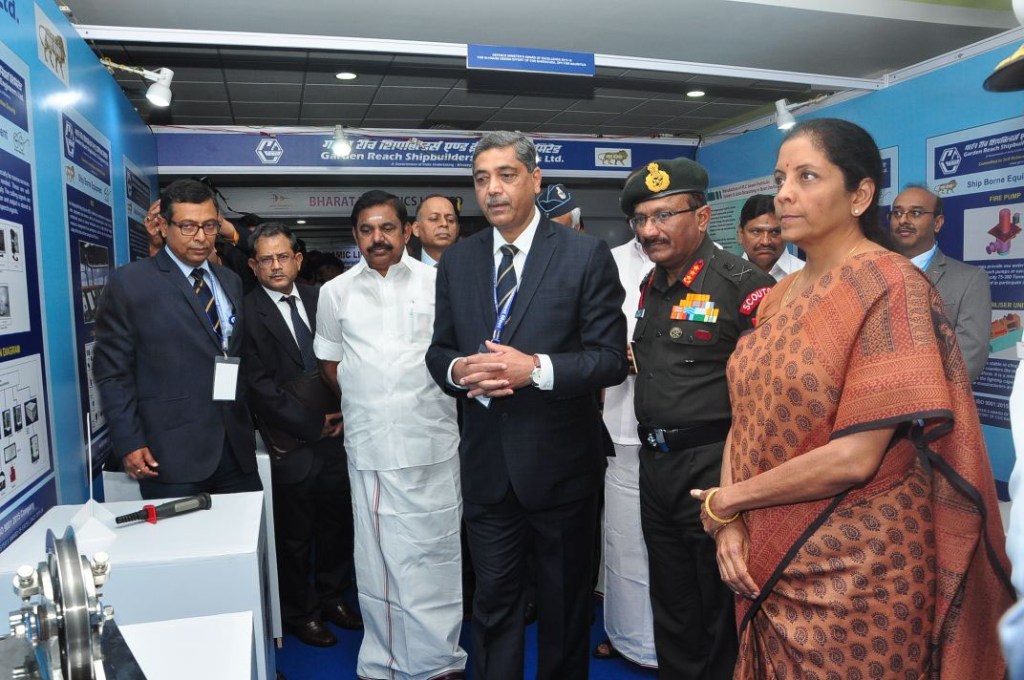 Further, most of the Equipments/ Fittings/ Systems/ Yard Materials that are used onboard warships designed & built by GRSE are outsourced through indigenous sources. Only limited number of Equipments/ Systems are procured from abroad, wherein the specifications provided by the customer (Indian Navy/ Indian Coast Guard) specify imported firms/ suppliers.
Presently certain production activities are being carried out through capable outsourced vendors developed for this purpose as long term measure and the yard has planned to increase the same every year.
The items which are low in cost, generic in nature, and less technology intensive are outsourced by the shipyard to Private Vendors/ SMEs. GRSE actively promotes participation of SMEs in outsourcing programs as a part of outsourcing policy. The contribution by SME vendors is measured in terms of financial values and it is approximately 36% of total value of non-core products procured by the yard annually.
The shipyard's vision is to become a world class shipyard. In this regard, the shipyard has already embarked upon further Modernization of its Infrastructure, enhancement of technology and R&D in both Design & Construction of warship and achieving excellence in Human Resource Management, thus surging ahead in realization of the vision set.
We have an advantage over global shipyards in securing contracts to build vessels for the Indian Navy and Coast Guard because we qualify for the Make in India initiative under the DPP. The Make in India initiative grants indigenous manufacturers a competitive advantage when supplying to the domestic market. The MoD has given the highest priority to Indigenously Designed, Developed and Manufactured ("IDDM") products for capital procurement. Our valued customers, the Indian Navy and Indian Coast Guard, constitute part of the domestic market and are therefore, required to give us preference over global shipyards in certain circumstances. As part of the Make in India initiative, internally we have put in considerable efforts in increasing the percentage of indigenization over the last few years. We have made significant progress in indigenization of our products in terms of value of production during the last year.