Chairman and Managing Director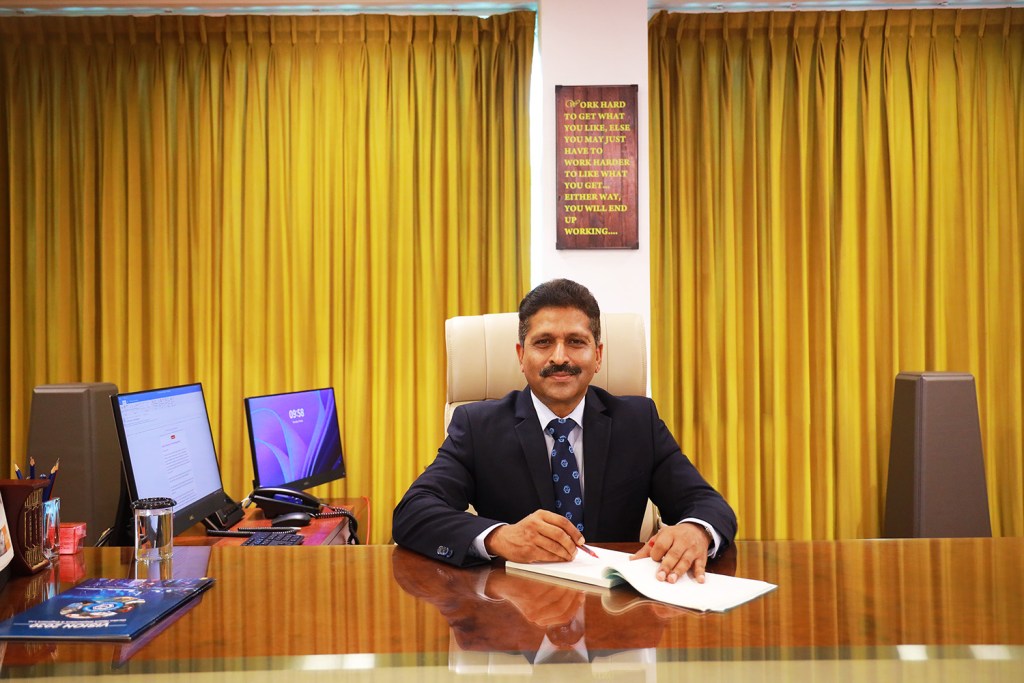 Chairman & Managing Director
Cmde PR Hari, IN (Retd) has assumed the charge of Chairman & Managing Director of GRSE with effect from 10 Jun 22. He is a Mechanical Engineer with Bachelor's Degree from Naval College of Engineering, Lonavala and has done his Master's Degree in Defence & Strategic Studies as part of 59th DSSC Course at Wellington. The Commodore has undergone Army Defence Orientation Course at AWC Mhow and the prestigious Naval Higher Command Course at the College of Naval Warfare in the year 2011.
He has had an illustrious Naval career spanning over 32 years during which he has held various prestigious appointments in key positions in Strategy and Operations, Technical Administration and Tactical decision making. His professional graph includes nine afloat appointments including seven frontline warships of the Navy. He has also held staff appointments at Eastern Naval Command and as Command Engineer Officer for Southern Naval Command. A notable contribution of the Chairman & Managing Director was as the Commissioning Engineer Officer of India's first indigenously built Stealth Frigate, INS Shivalik. He also has a unique record of serving in afloat appointments for a continuous span of eleven years and six months.
Cmde PR Hari, IN (Retd) was selected in GRSE as Chief General Manager (PP&C) in 2016 and has been in charge of production planning of almost all new construction ships at that point of time. He assumed charge as Director (Personnel) of the Company w.e.f 21 Oct 2019 and headed the Human Resources and Technical functions of GRSE.
In pursuance of the company's Vision, the Chairman & Managing Director strives to make GRSE globally recognised as the best Indian Shipyard. He envisions to further strengthen the Government's "Make in India" initiative, create a unique identity for the Company amongst its peers by becoming self-reliant in design capability and by deploying state of the art manufacturing processes. Towards the same, the initial thrust has been on improving productivity, enhancing internal efficiencies, devising new policies, vendor base development, human resource development and most importantly a sense of discipline amongst employees of the shipyard.