From its inception since 1970, Deck Machinery has come a long way from initiating indigenization of miscellanous material handling equipments to providing state-of-the-art technical solution for customer specific requirements of its customers – The Indian Navy and The Coast Guard. 
The product line of equipments is diverse including a host of non-classified as well as classified items. Since Defence ships are weight sensitive, hence care is taken to maintain high power to weight ratio resulting in 'slim and sleek' design. 
Depending upon the application, the equipment together with principal drive systems – Electrical, Hydraulic and Pneumatic systems are configured and catered to absorb adverse marine situations, with interlocking safety features including emergency mode of operations.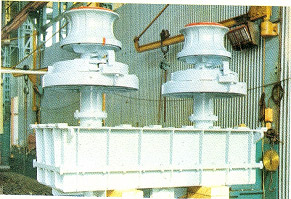 Underslung Anchor Capstan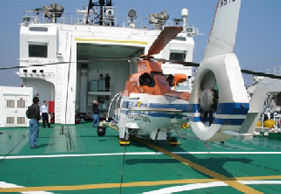 Helicopter Traversing System