Photo Archive 2011 – 2015
2018-19
2017-18
2016-17
2015-16
2018-19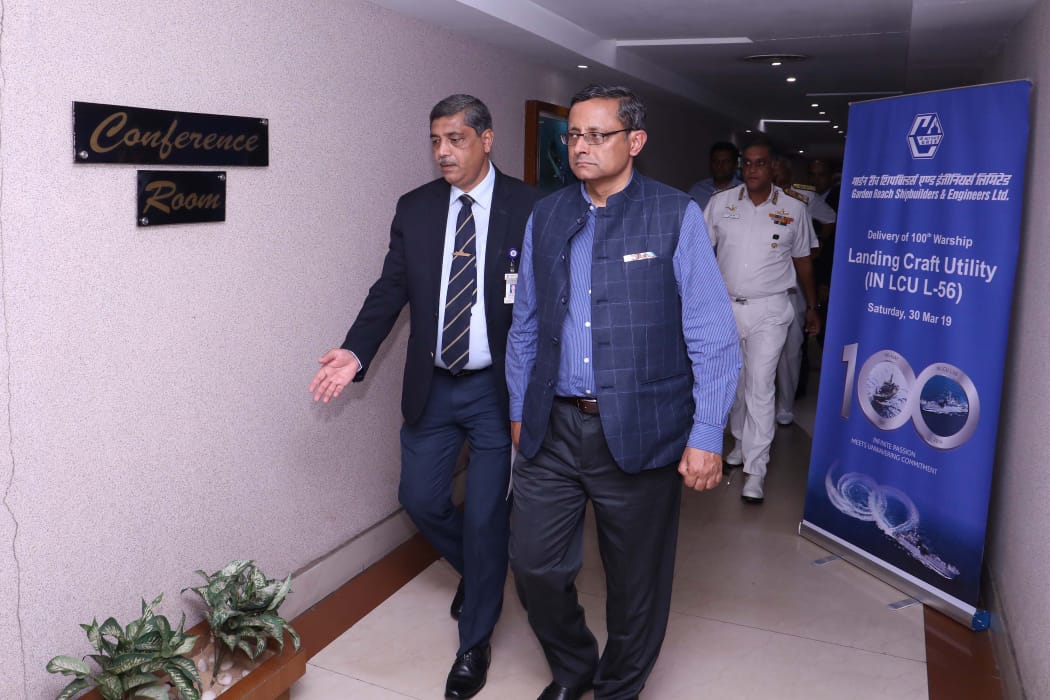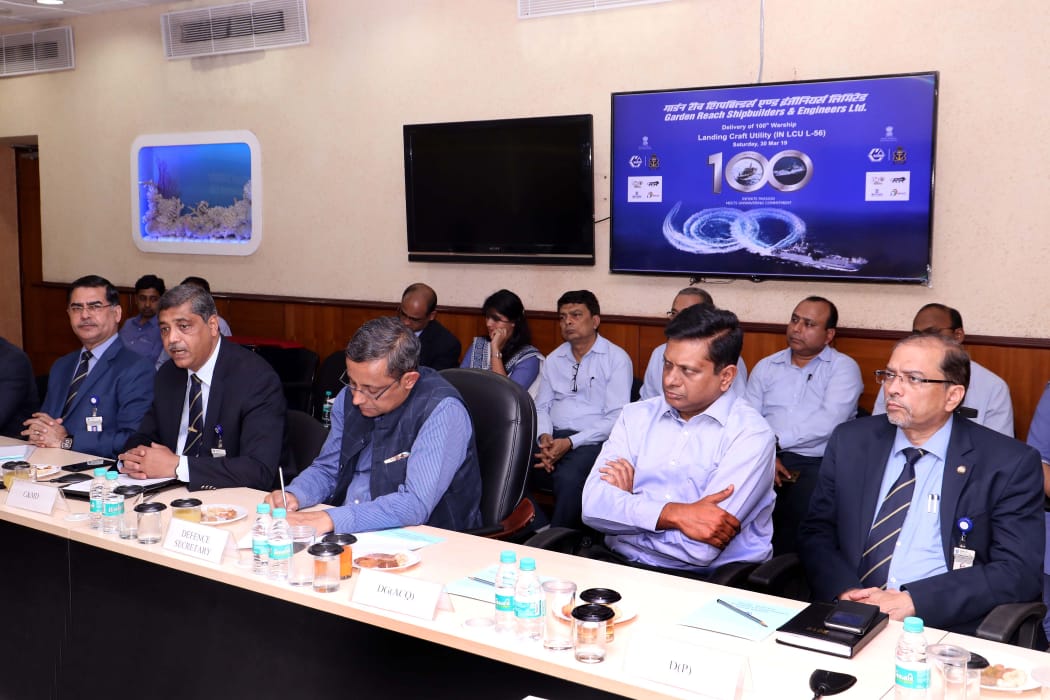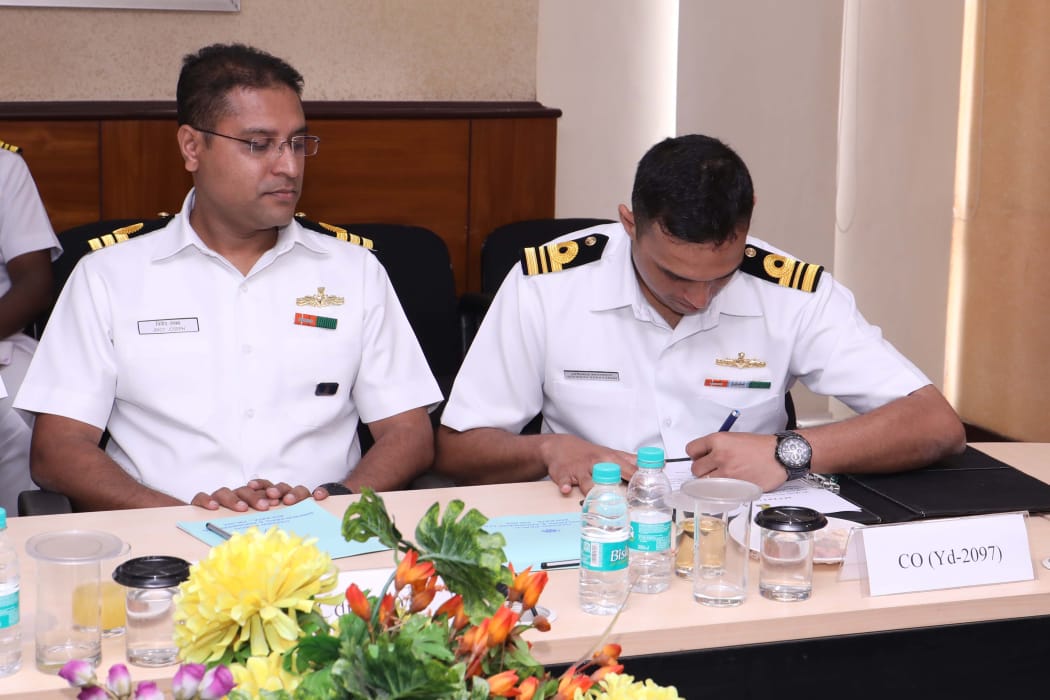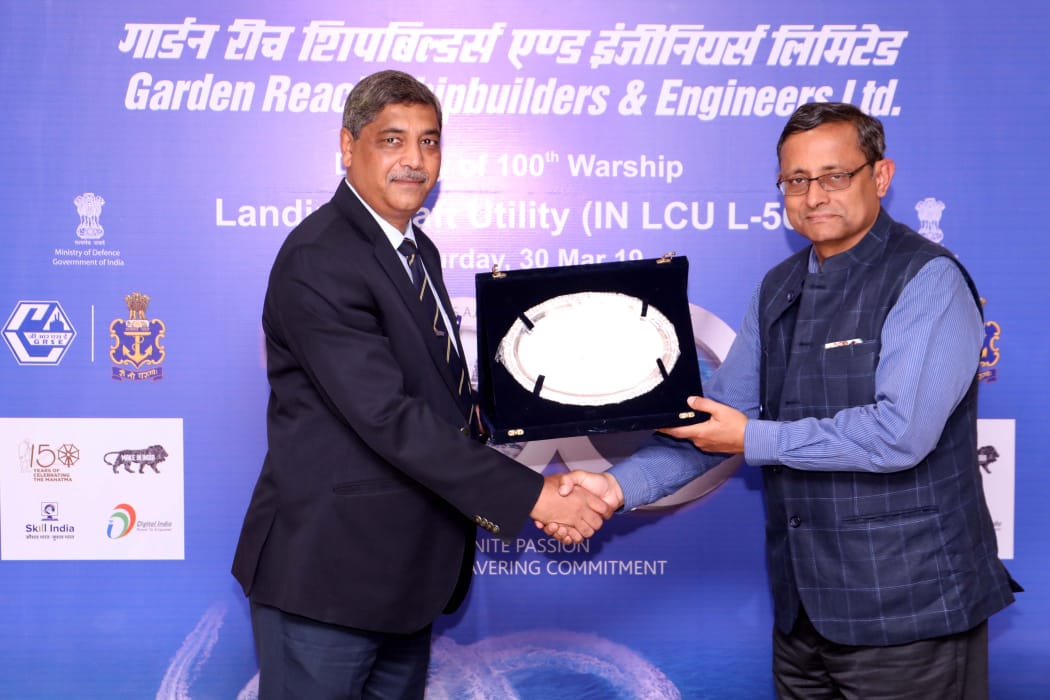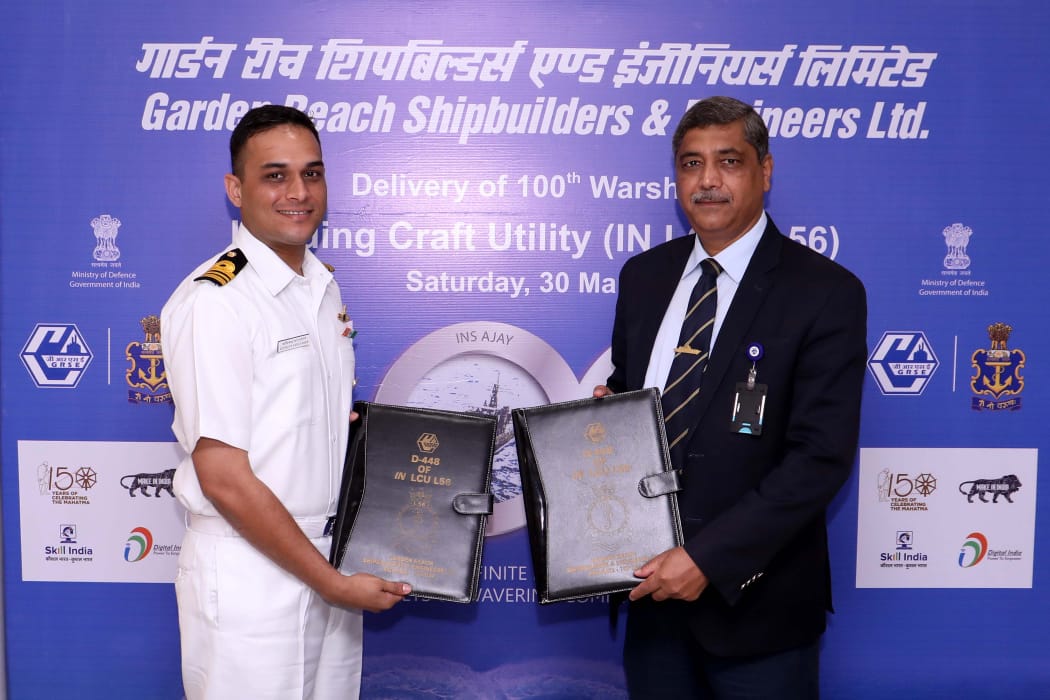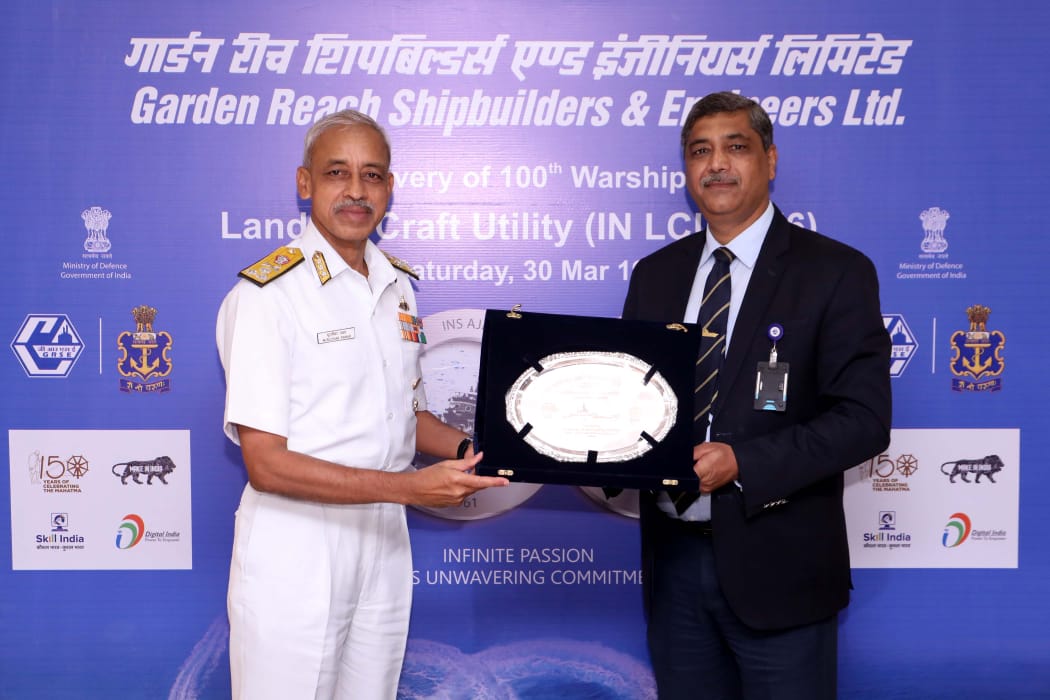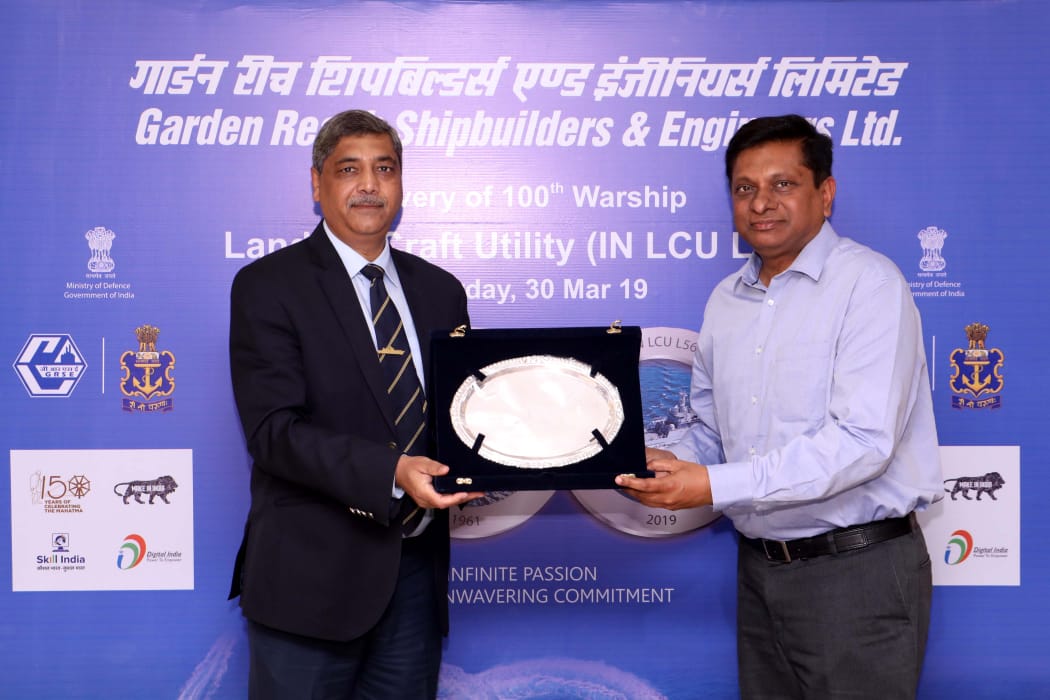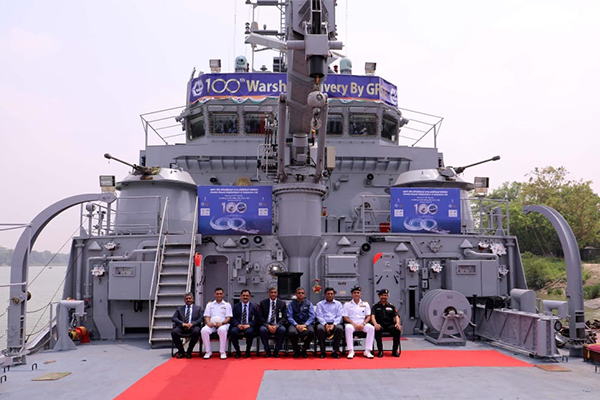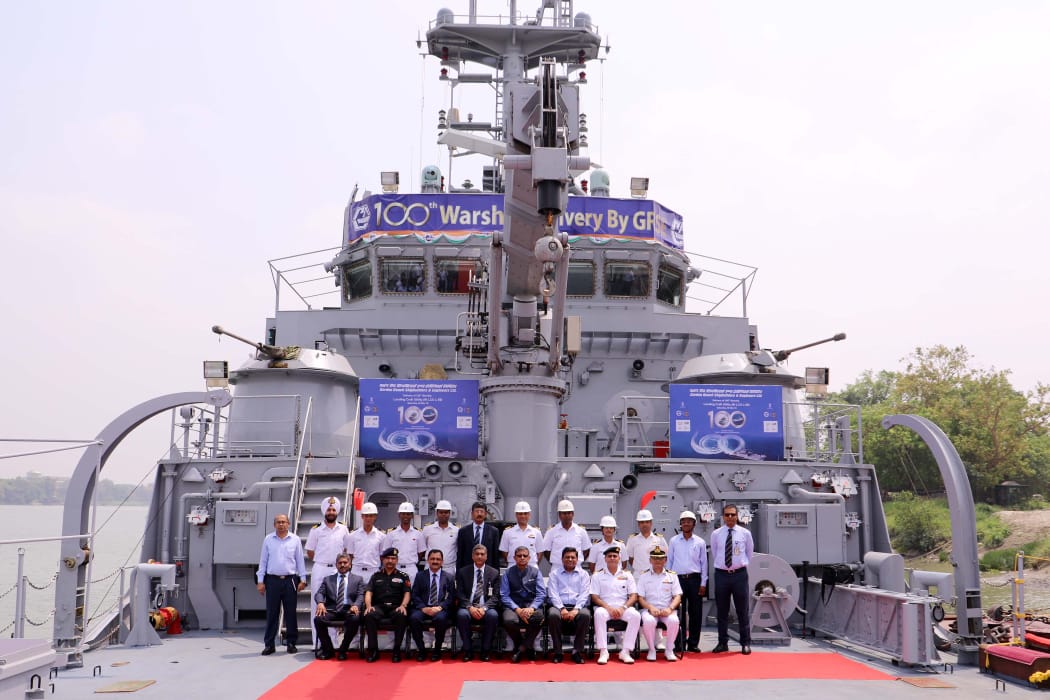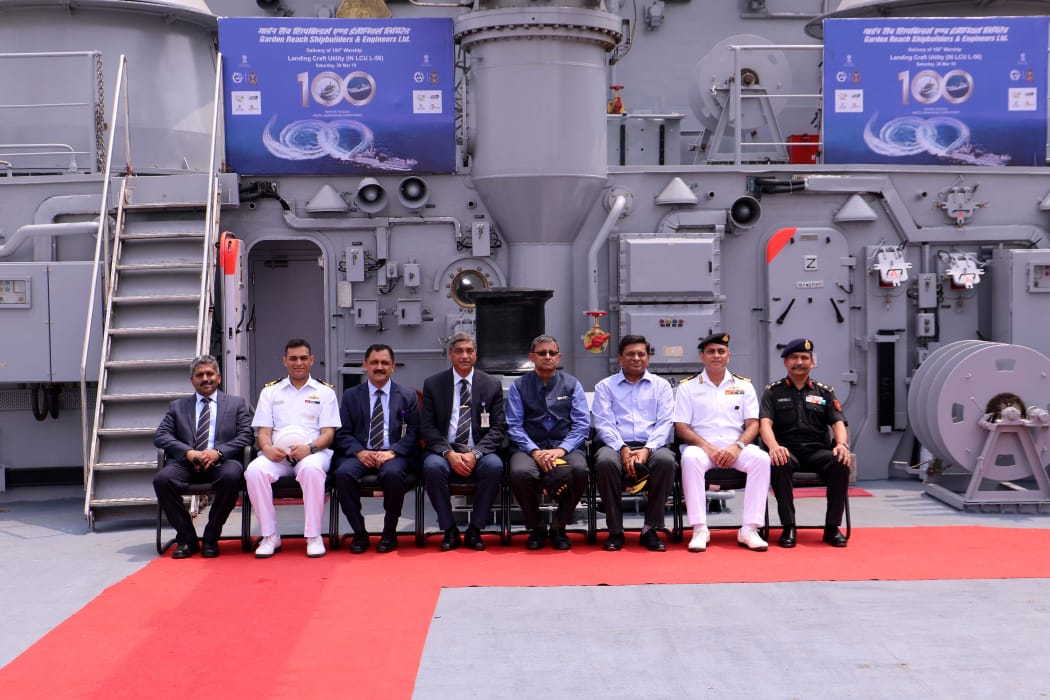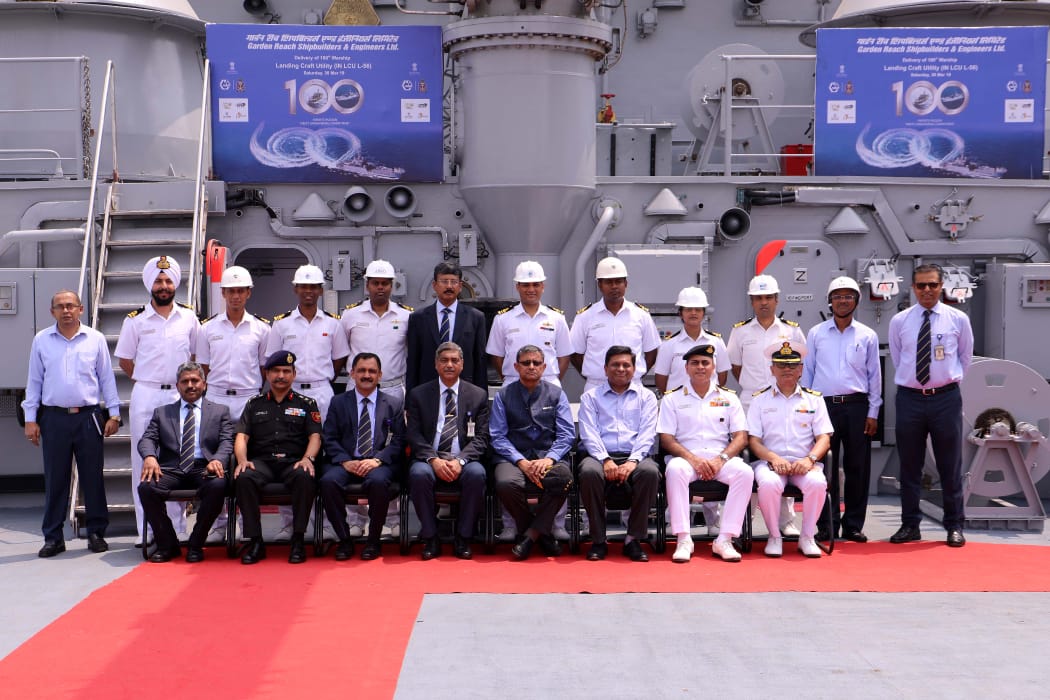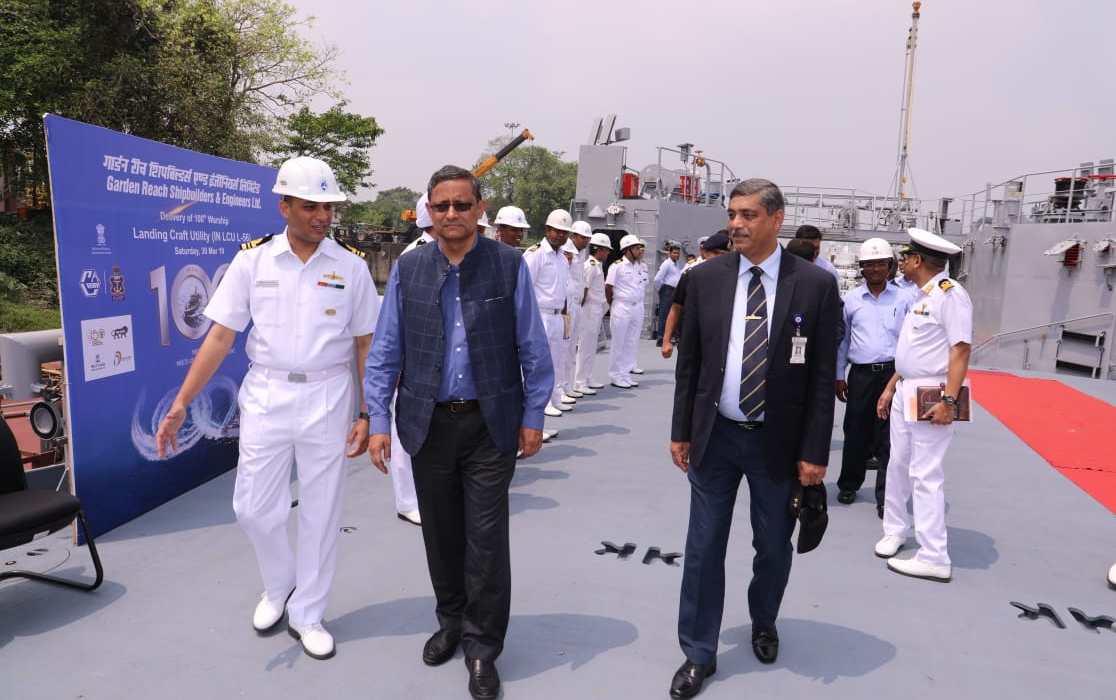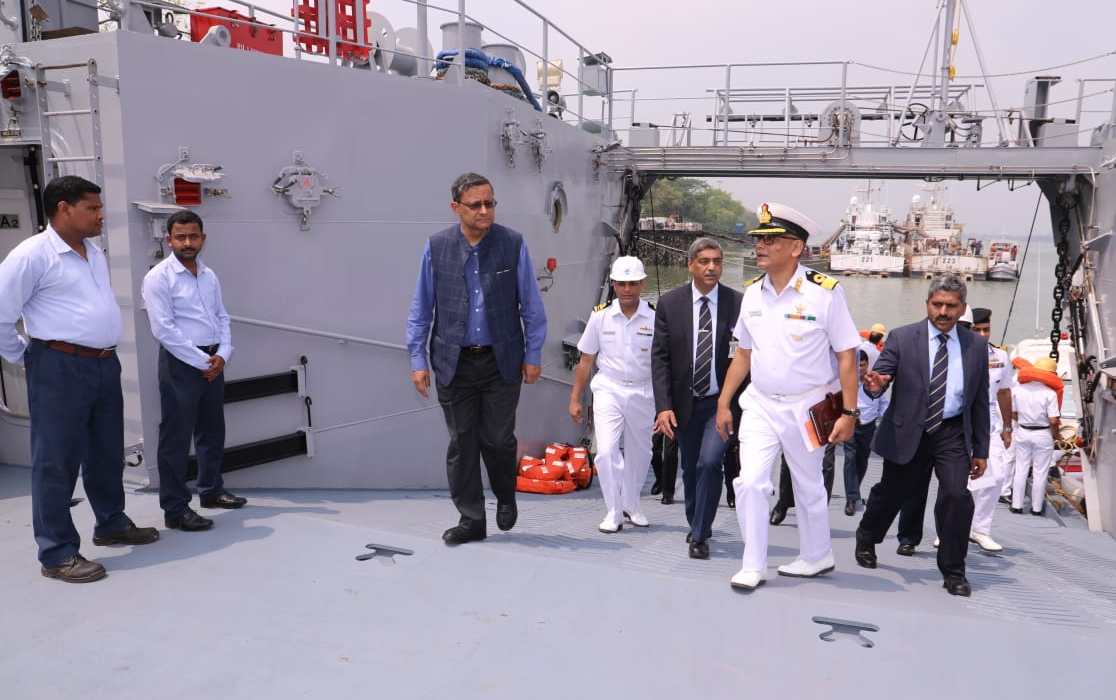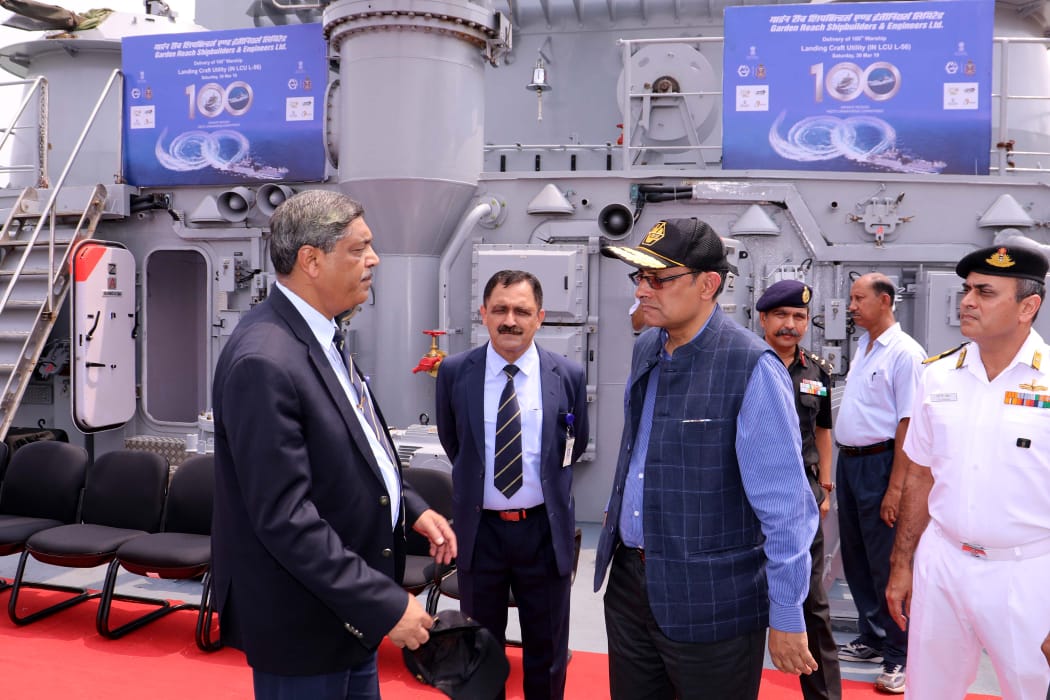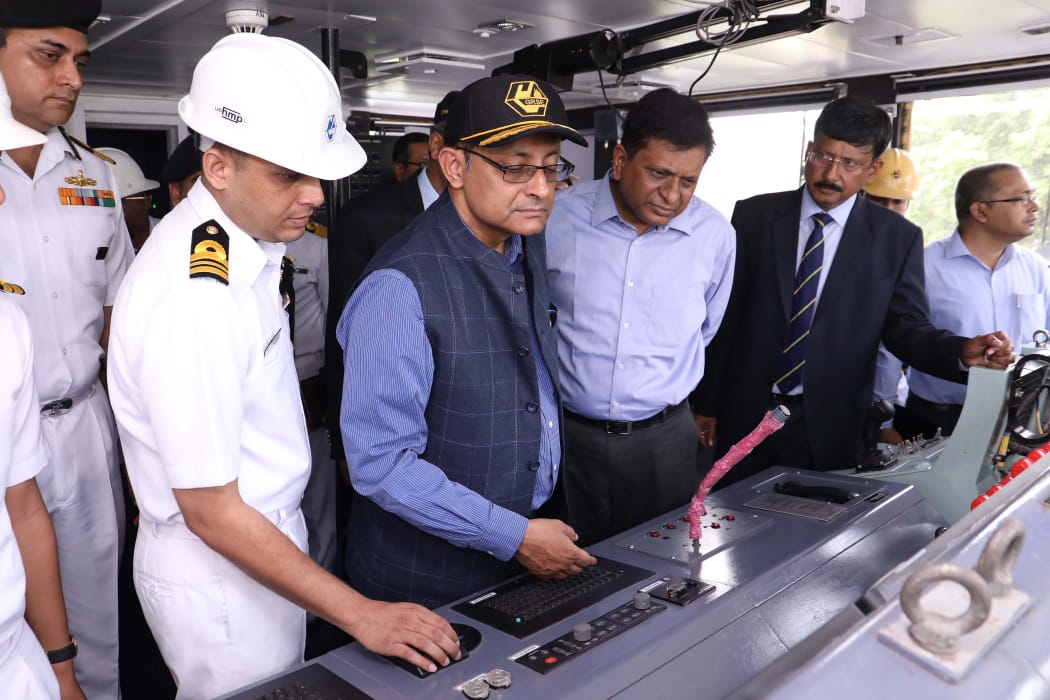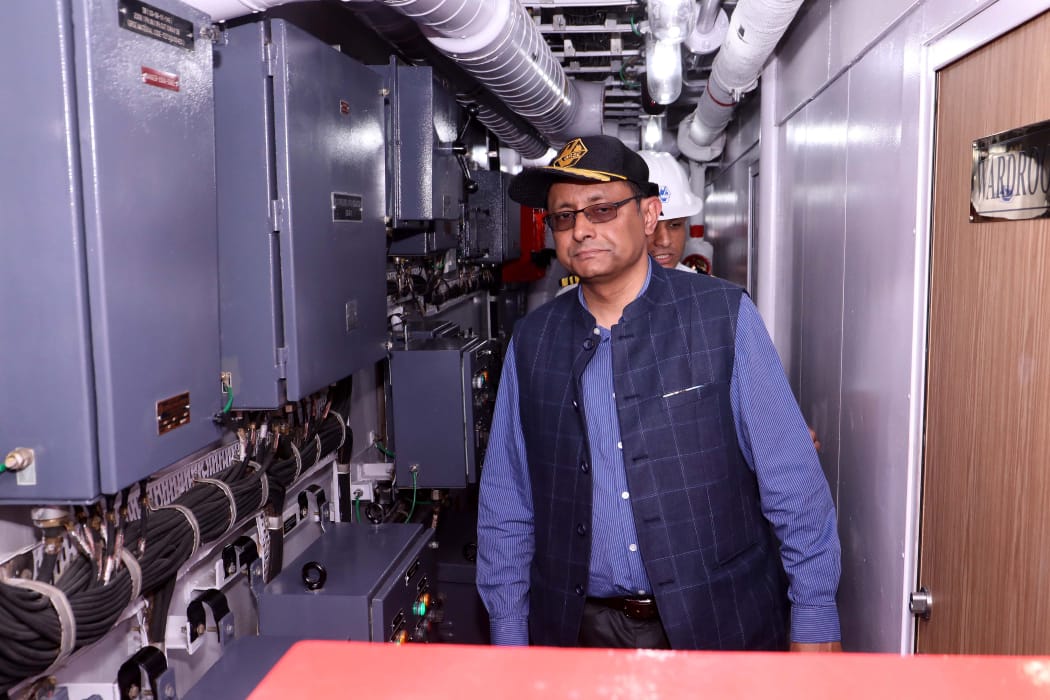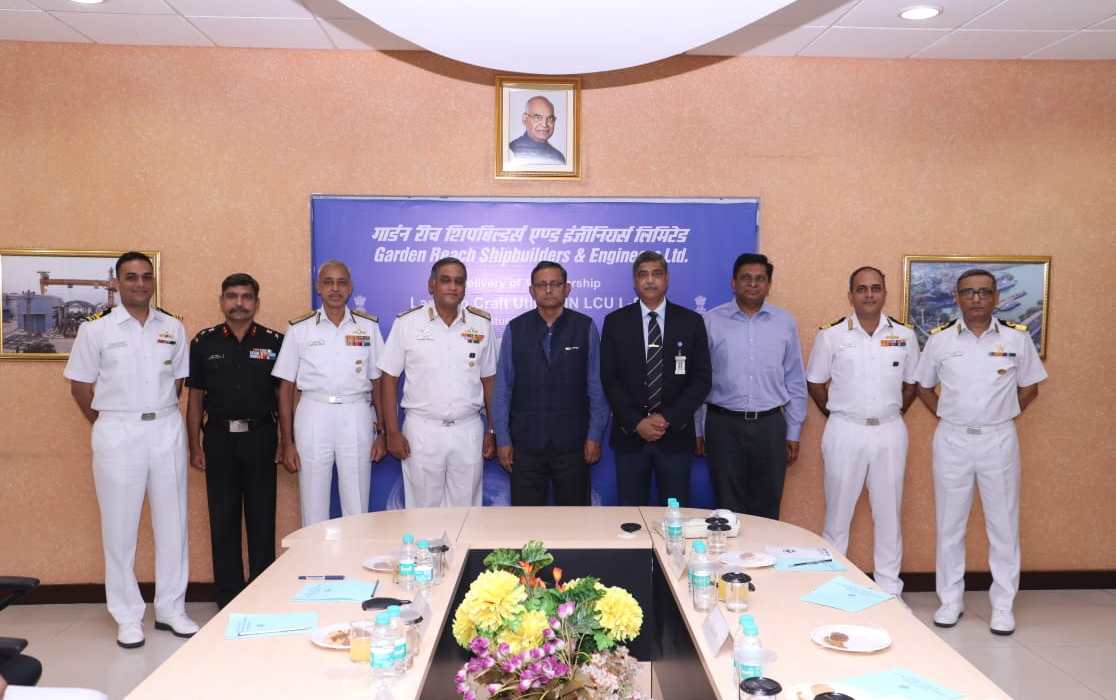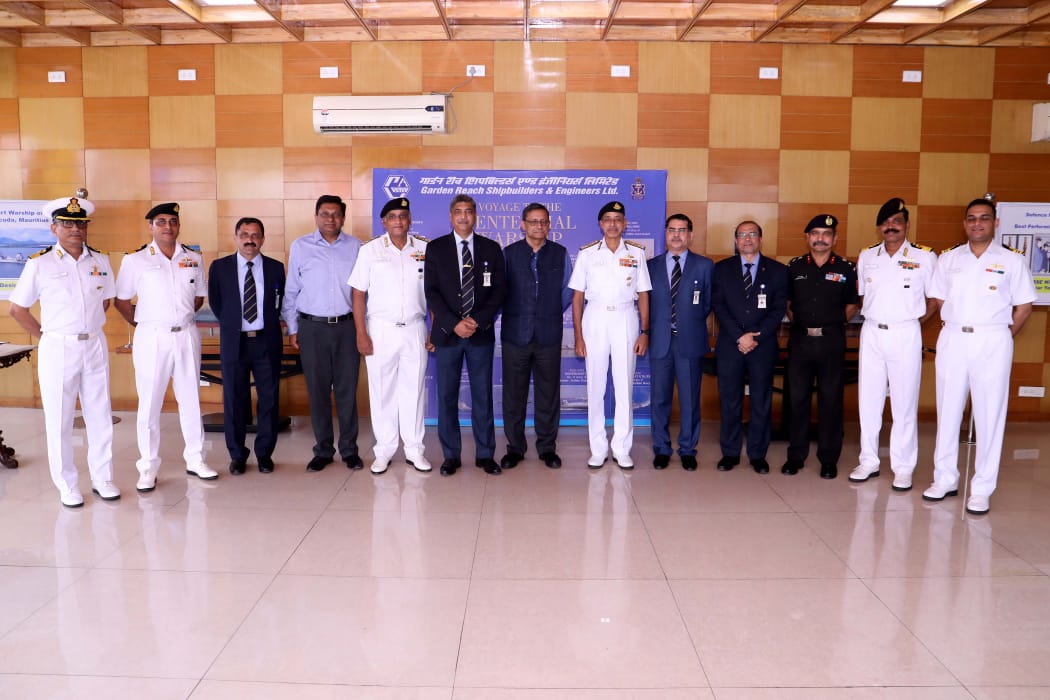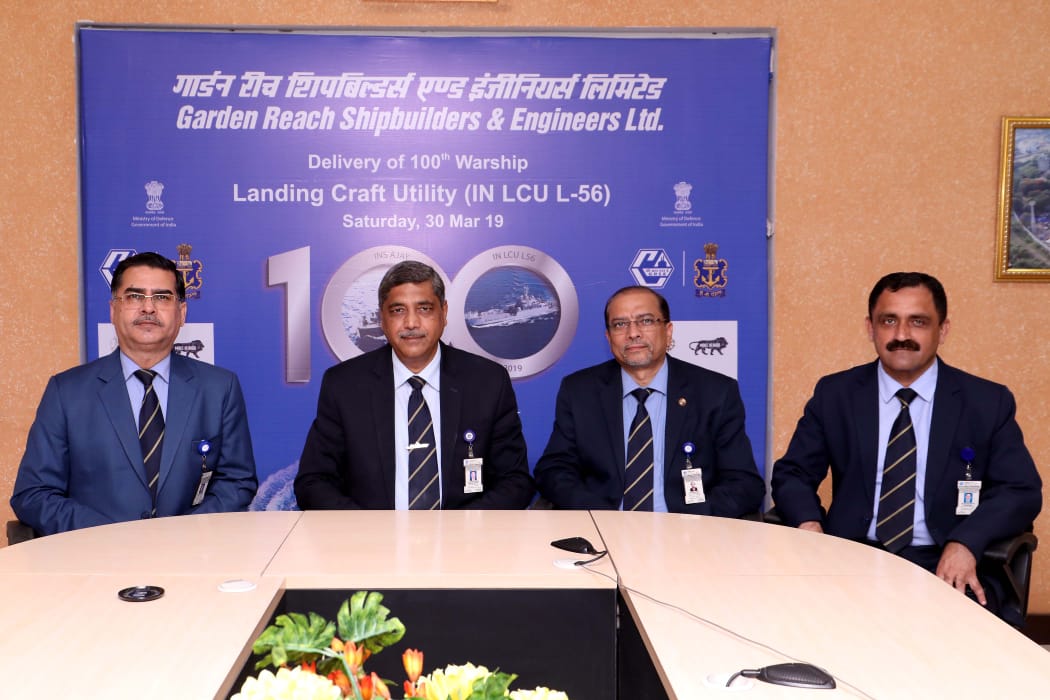 Delivery of 100th Warship, Landing Craft Utility IN LCU L-56, to Indian Navy on 30 Mar 19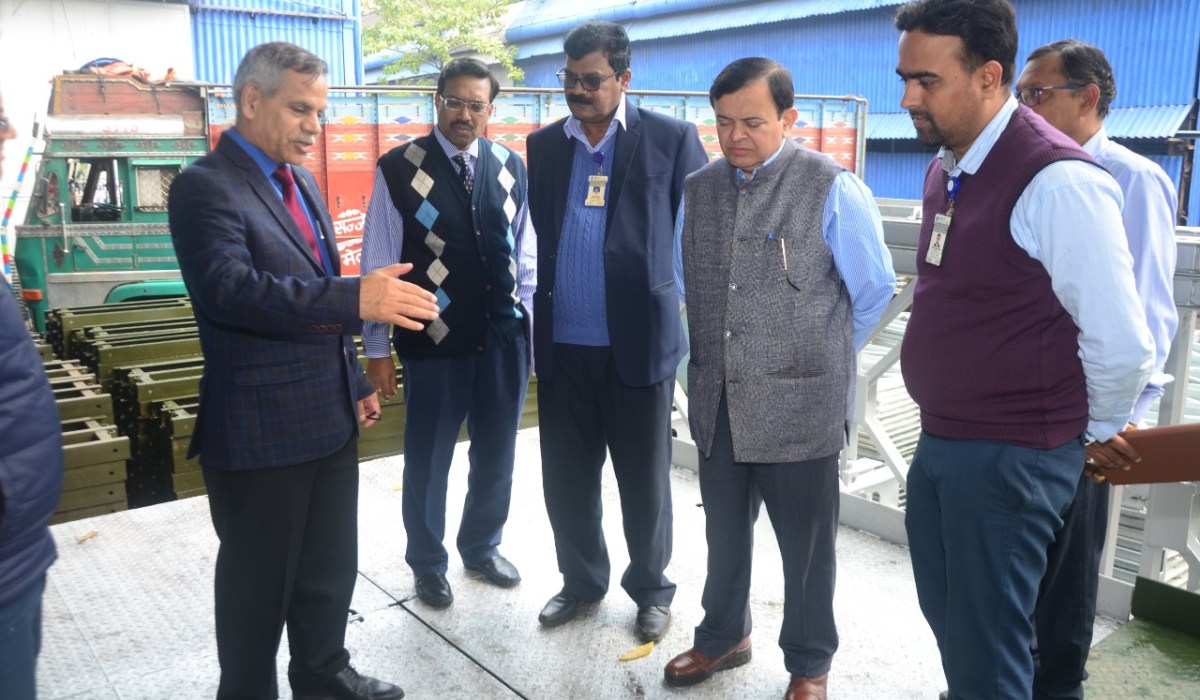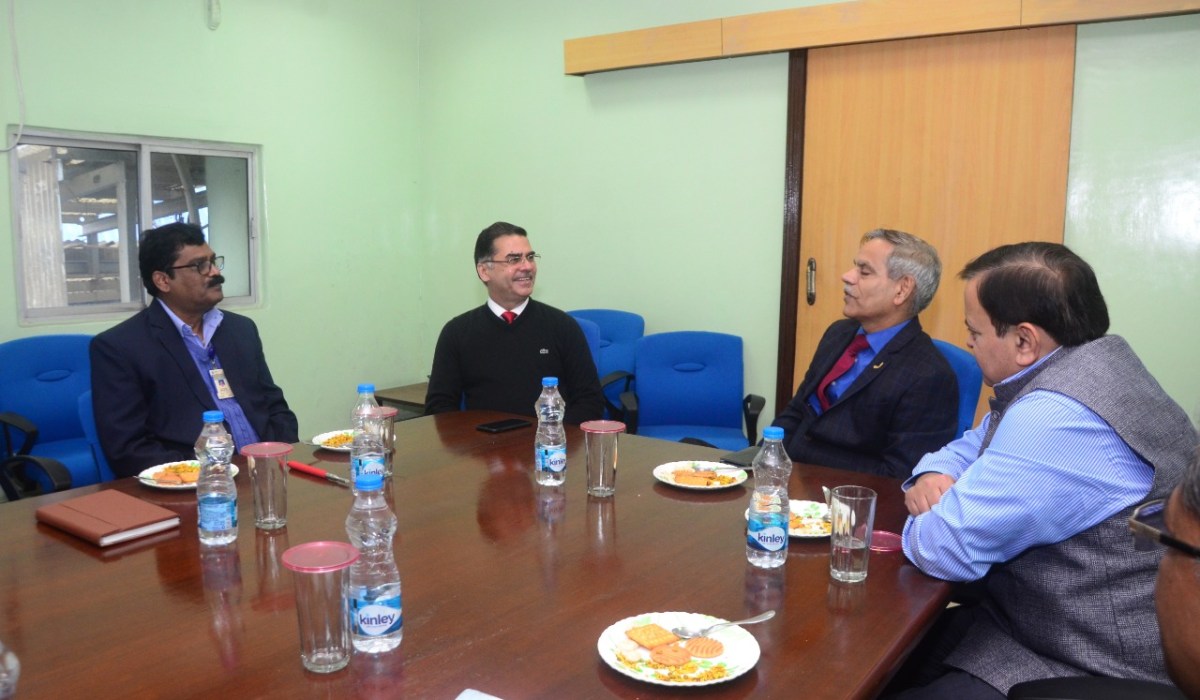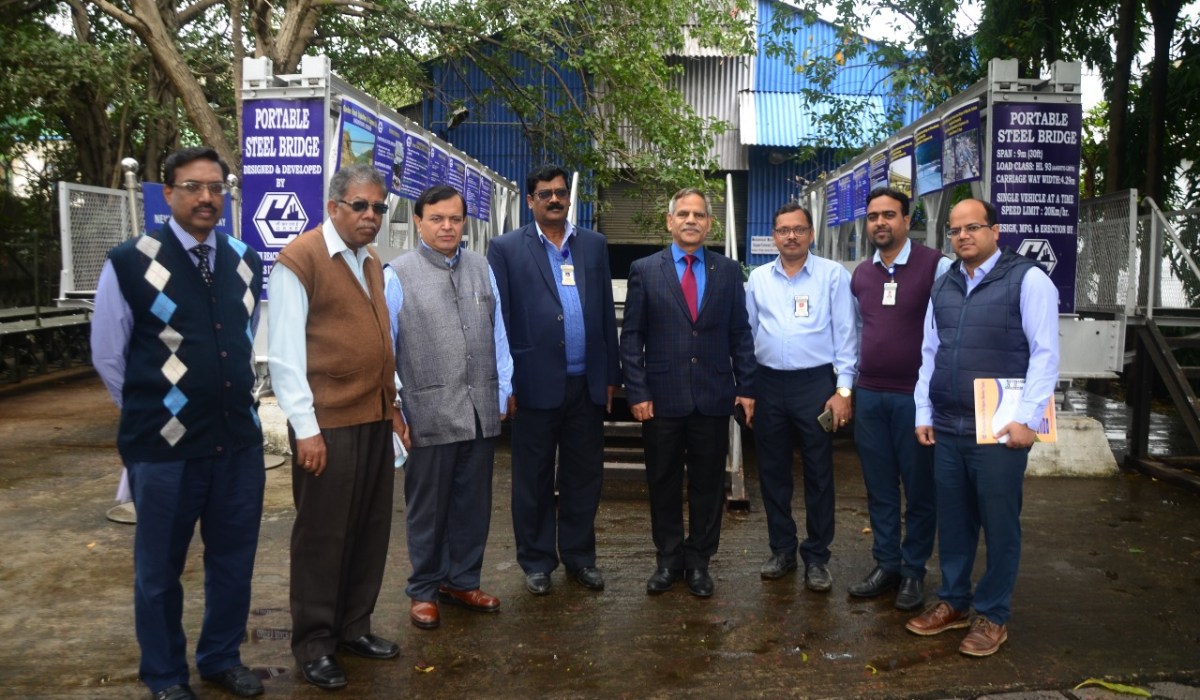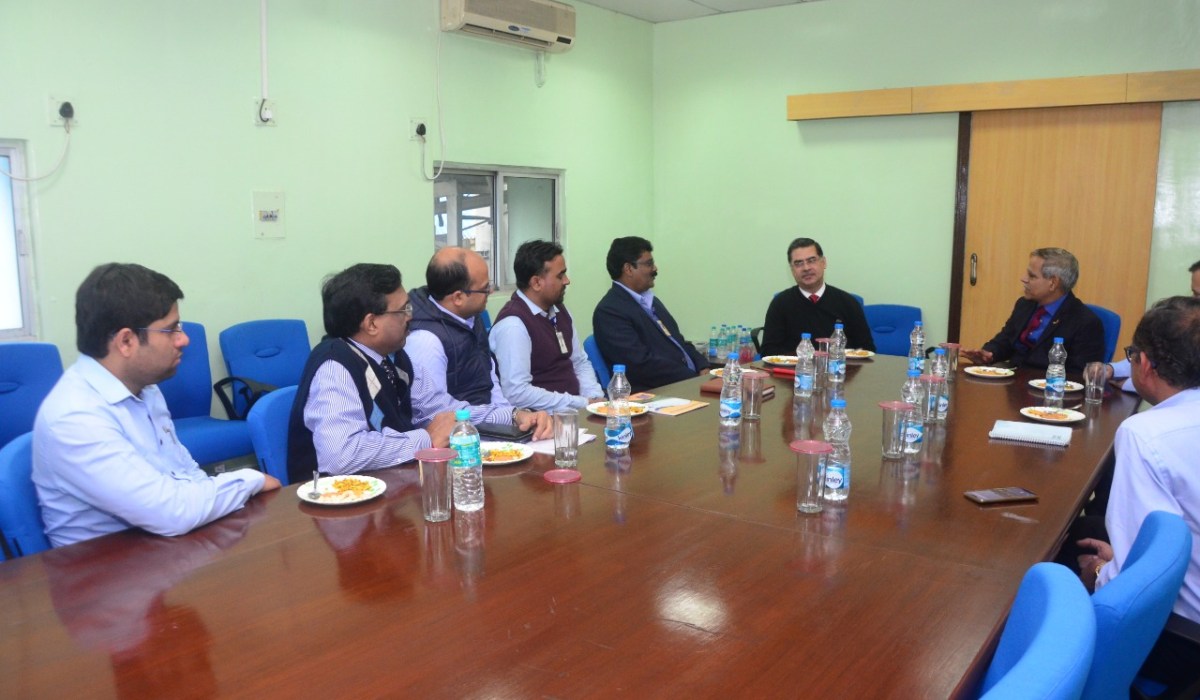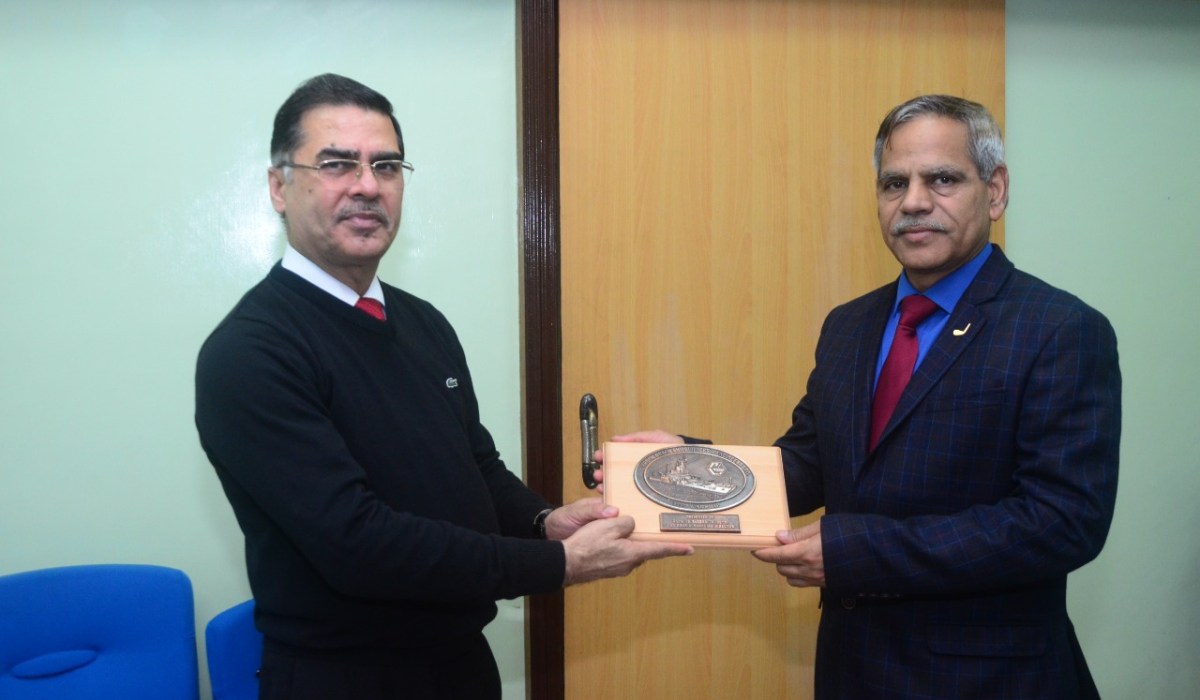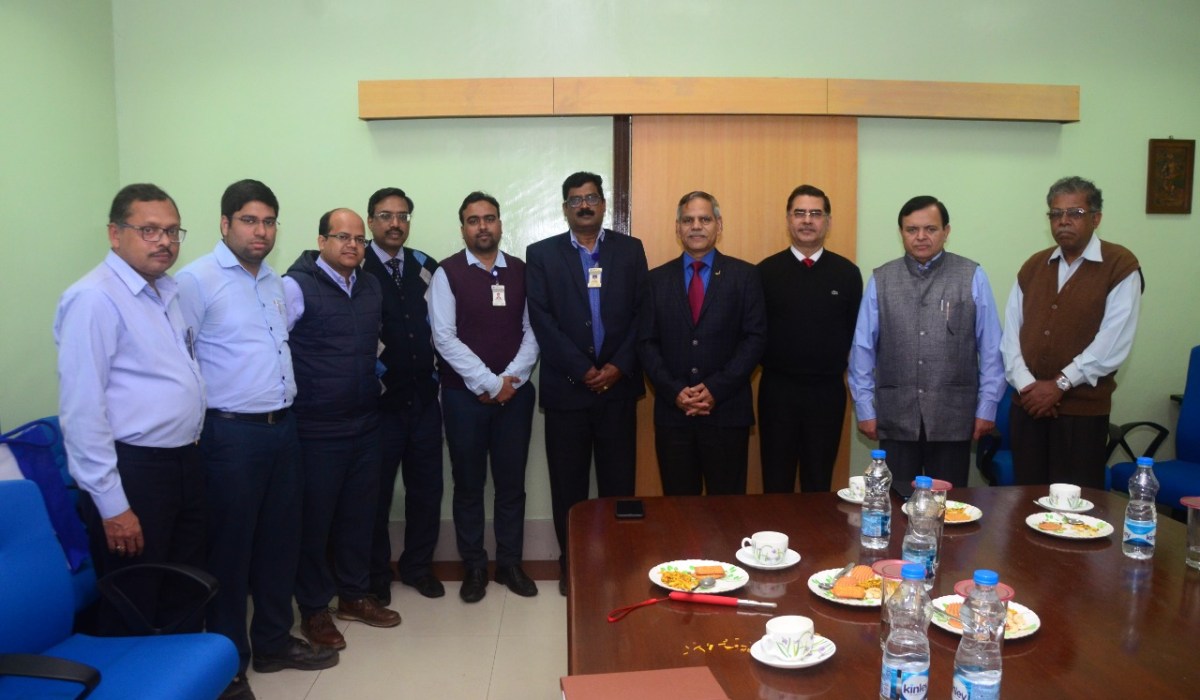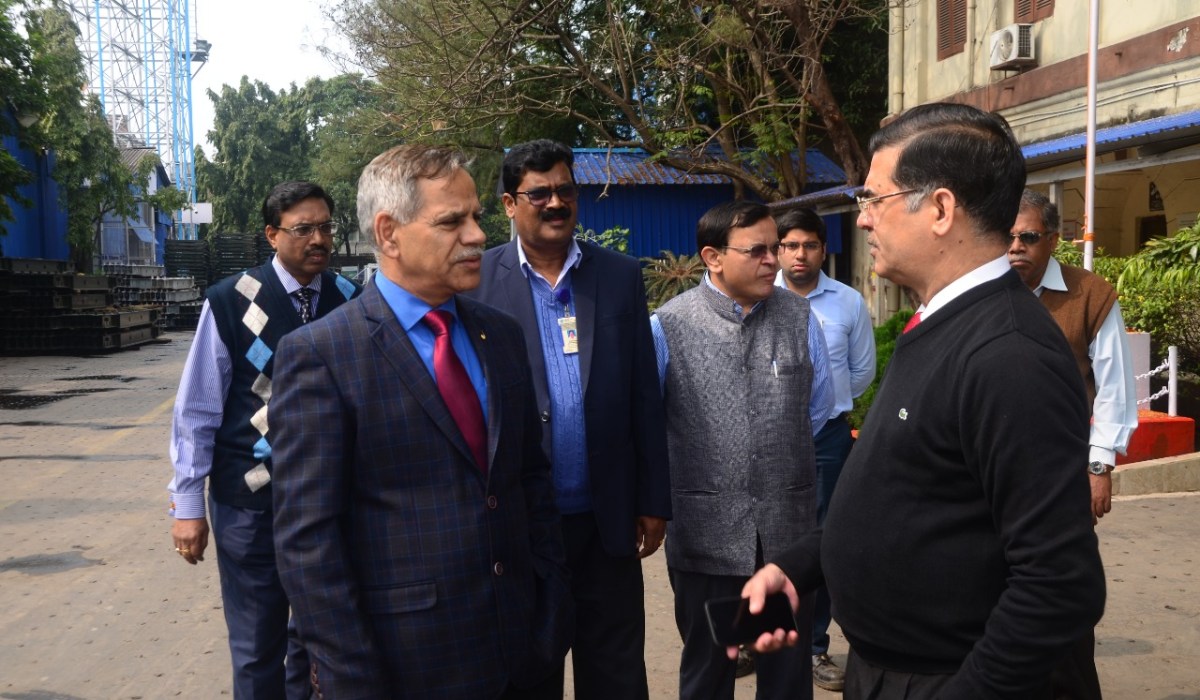 CSR Skill Development Event on 28 Mar 19.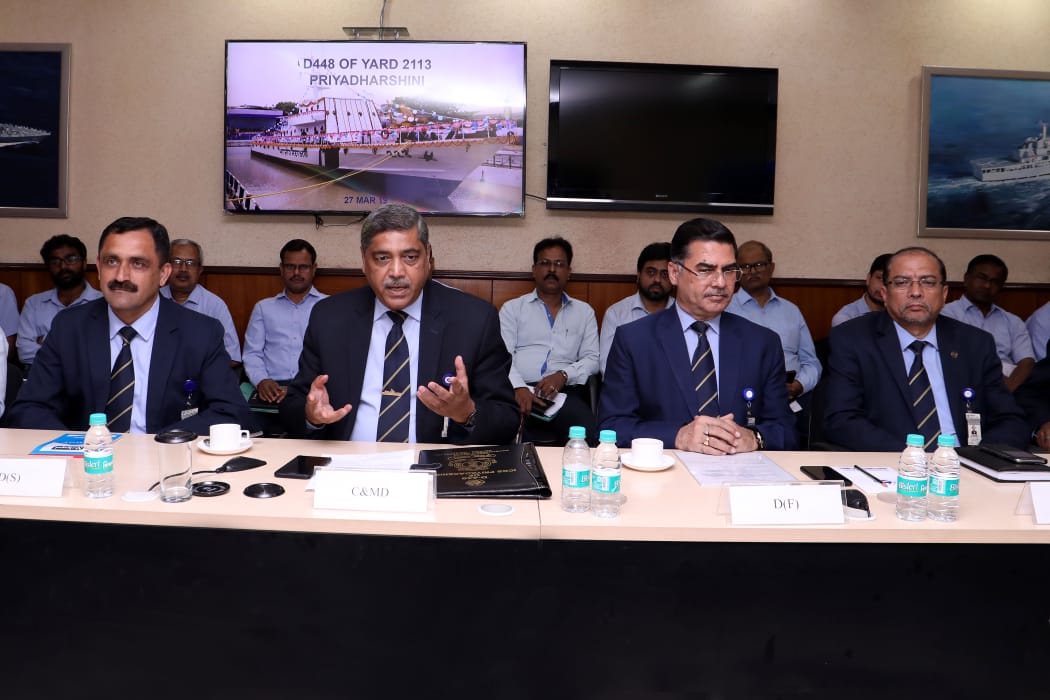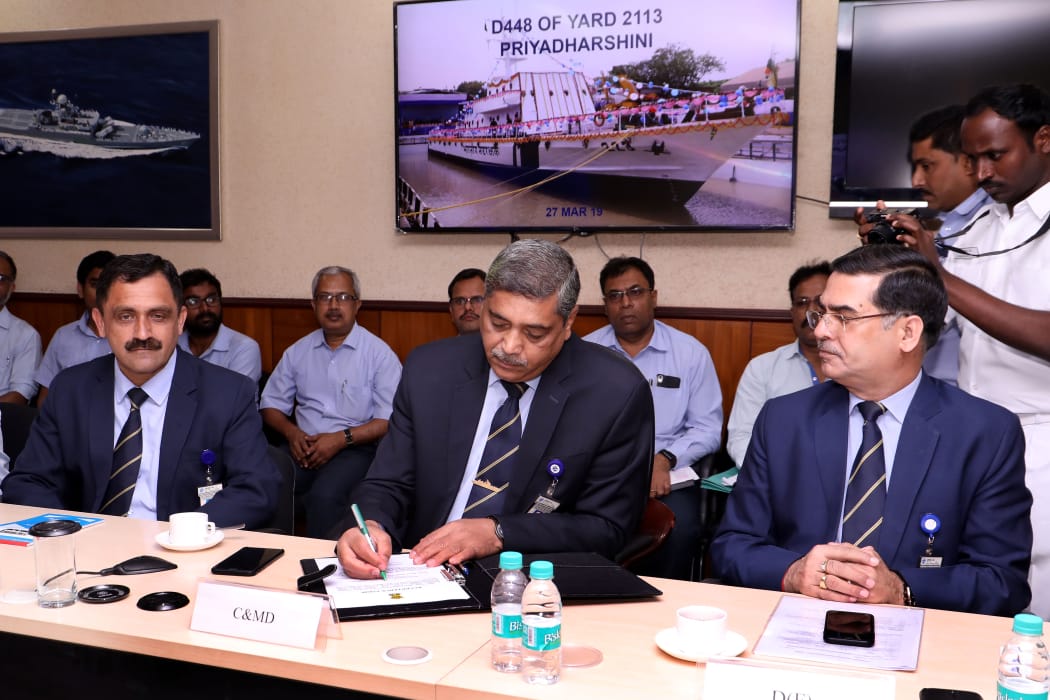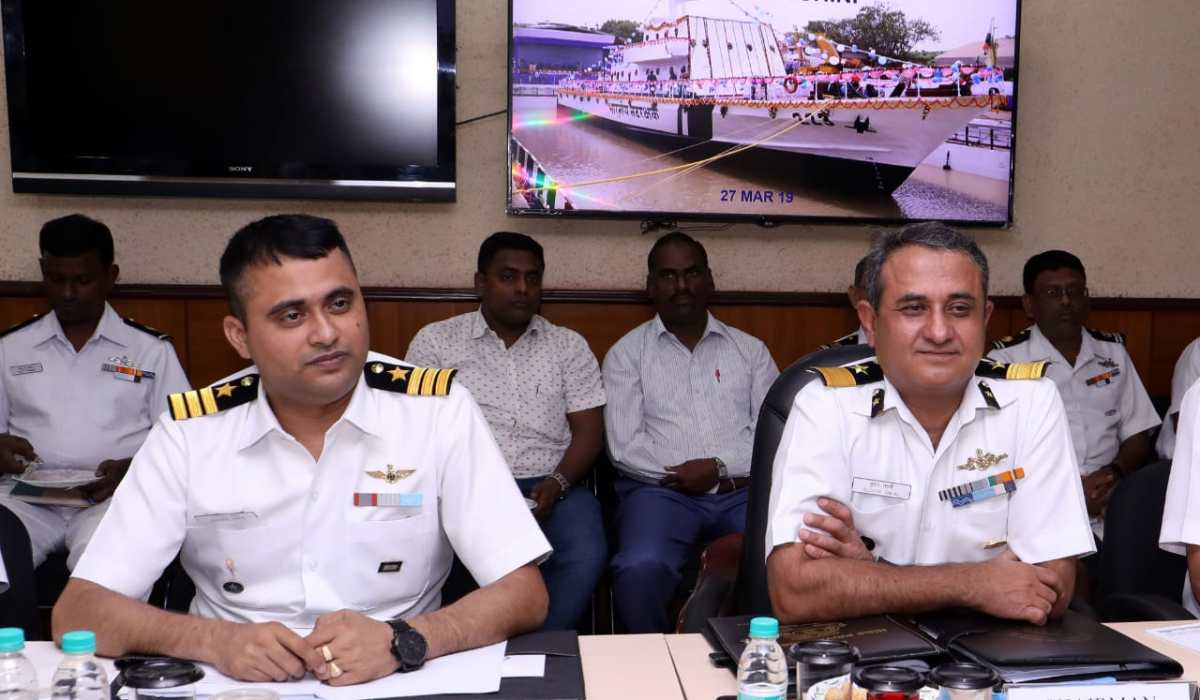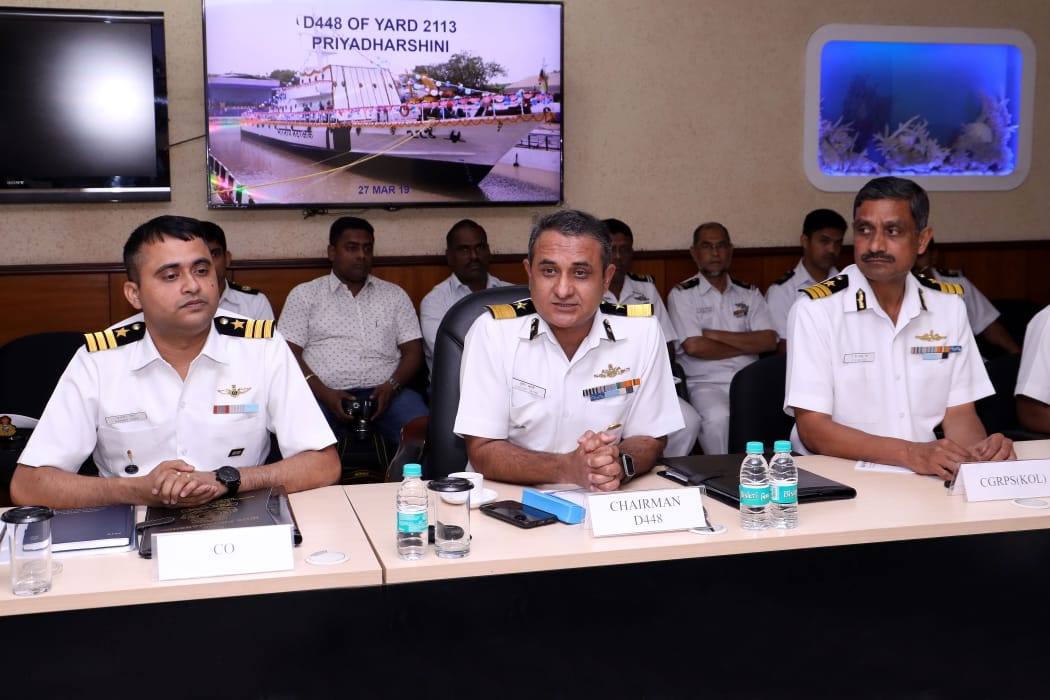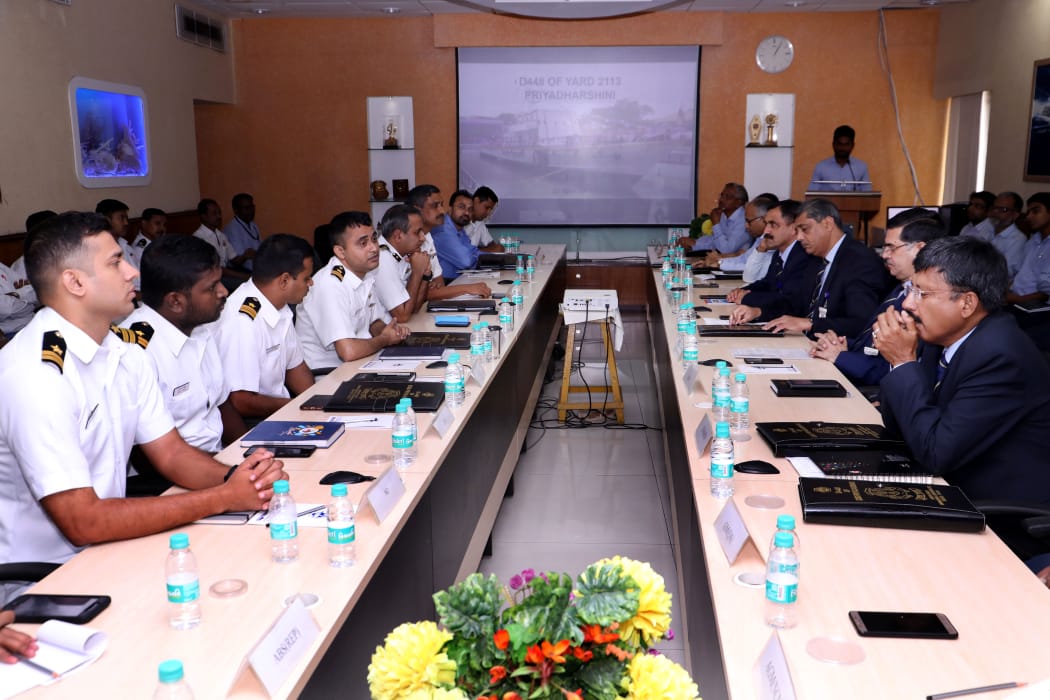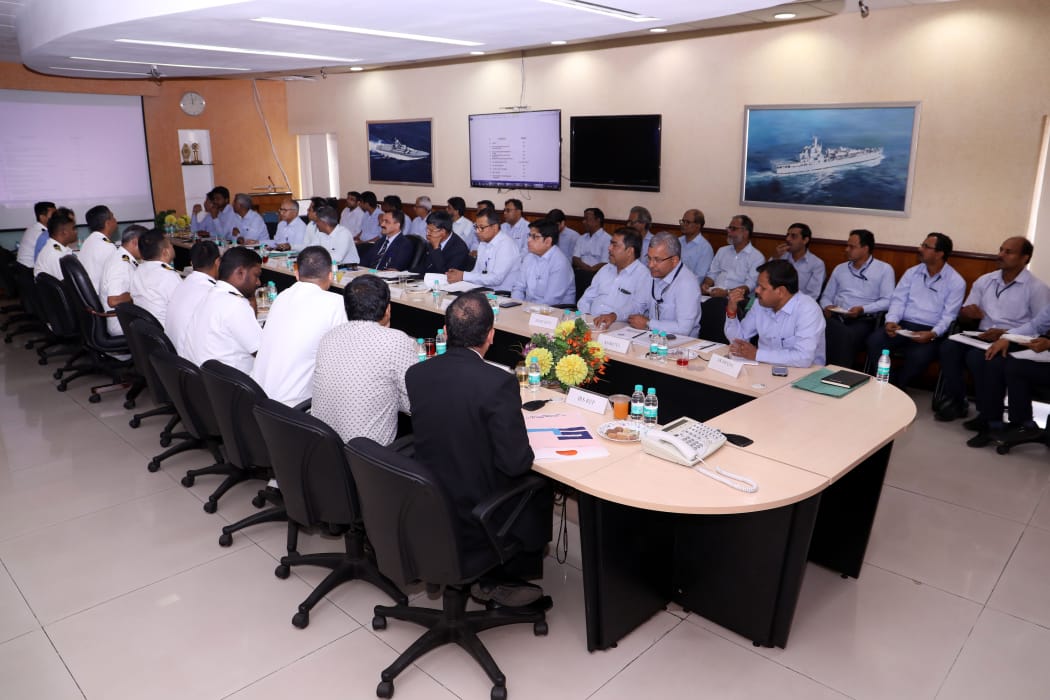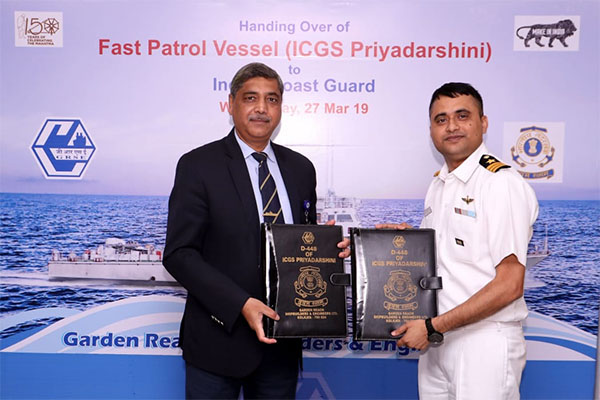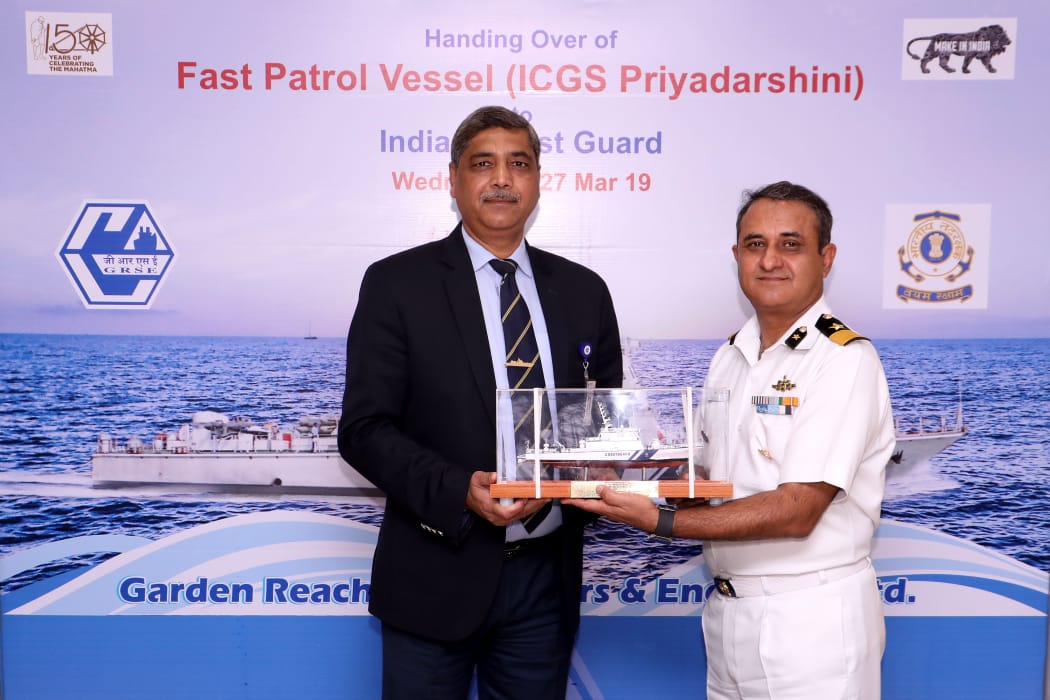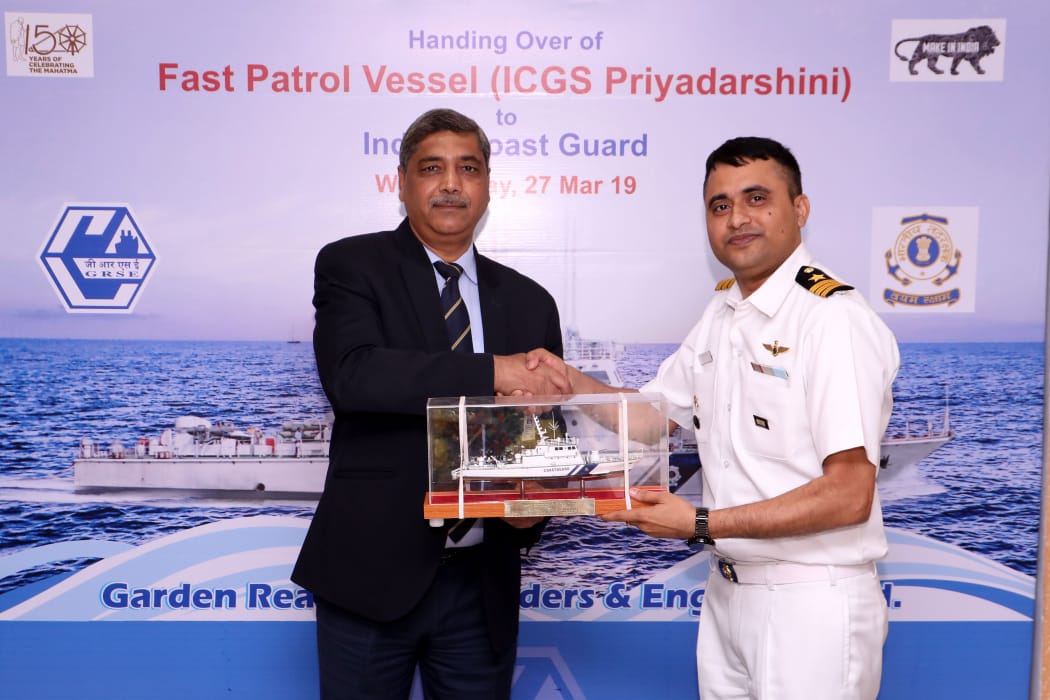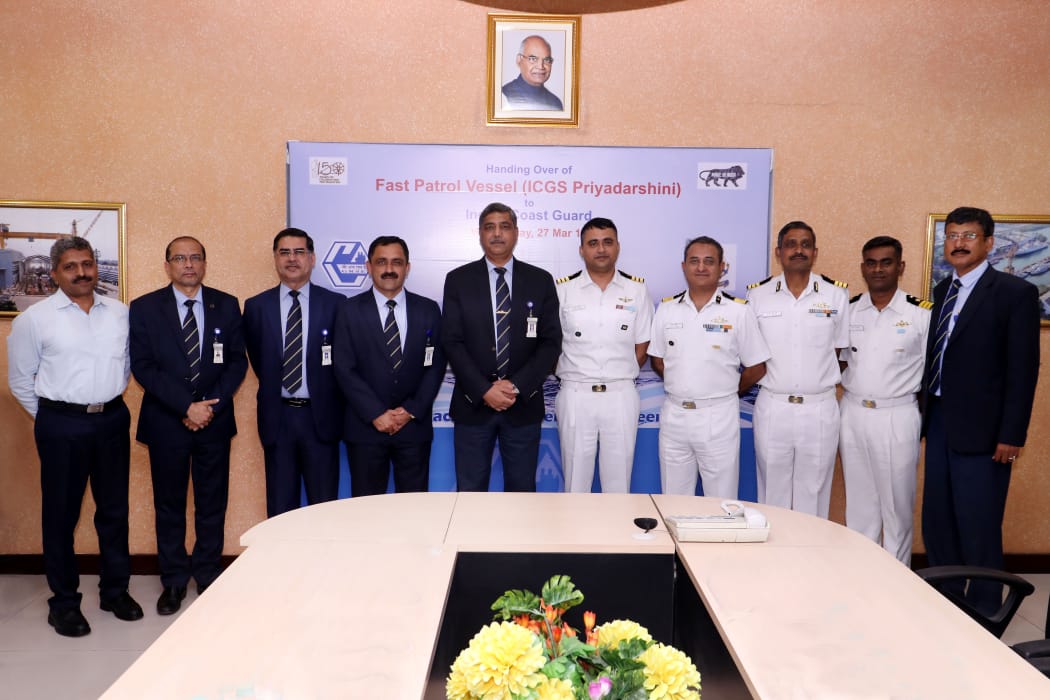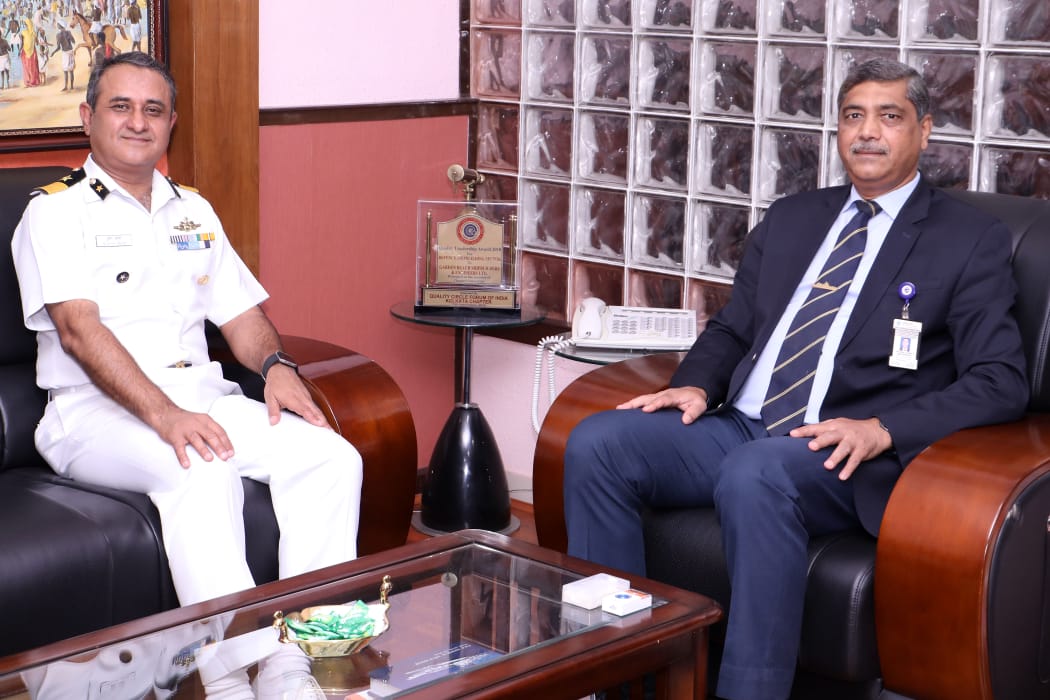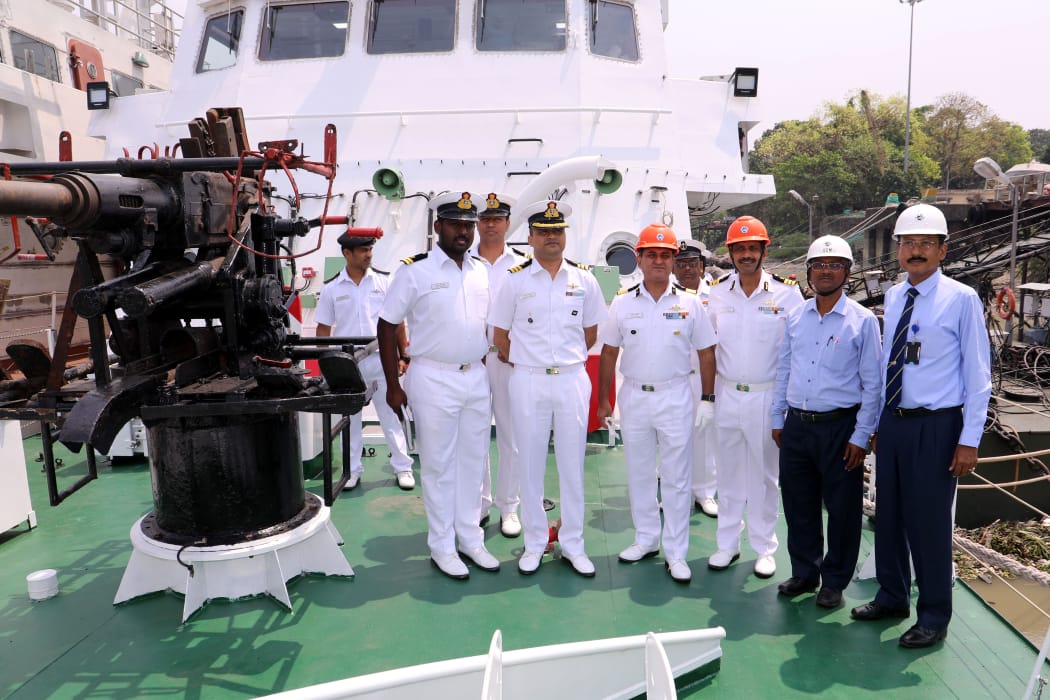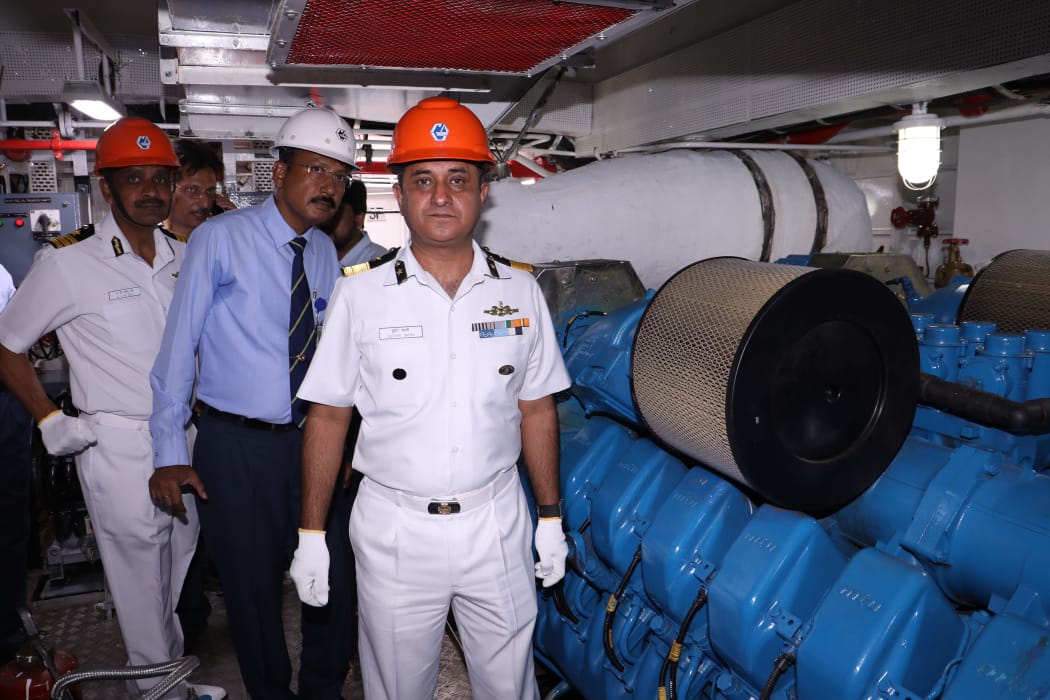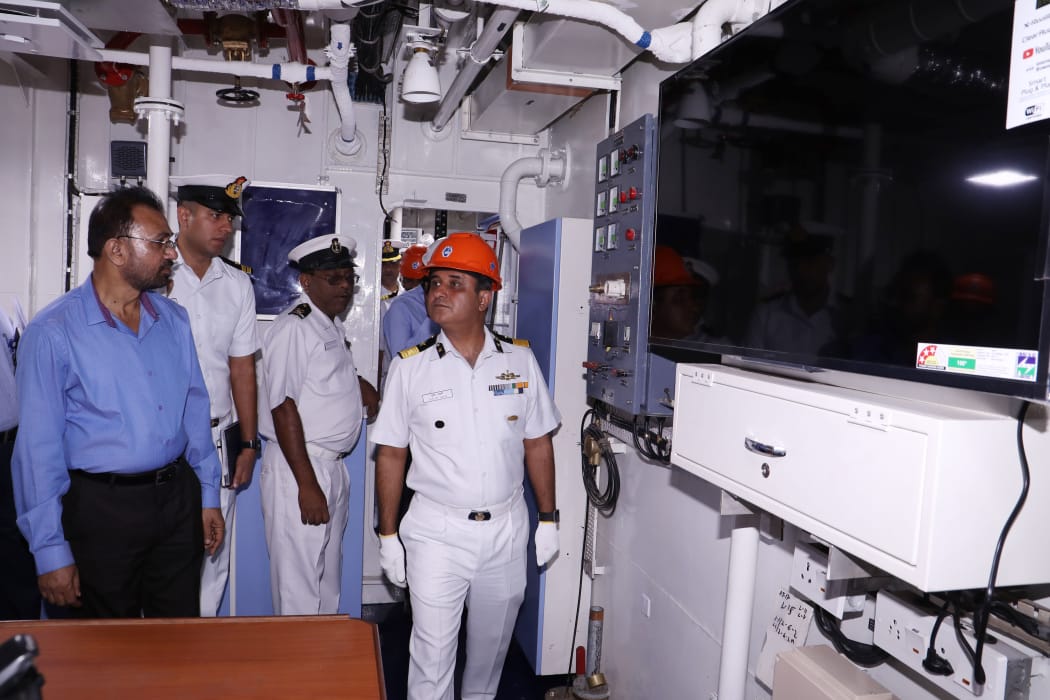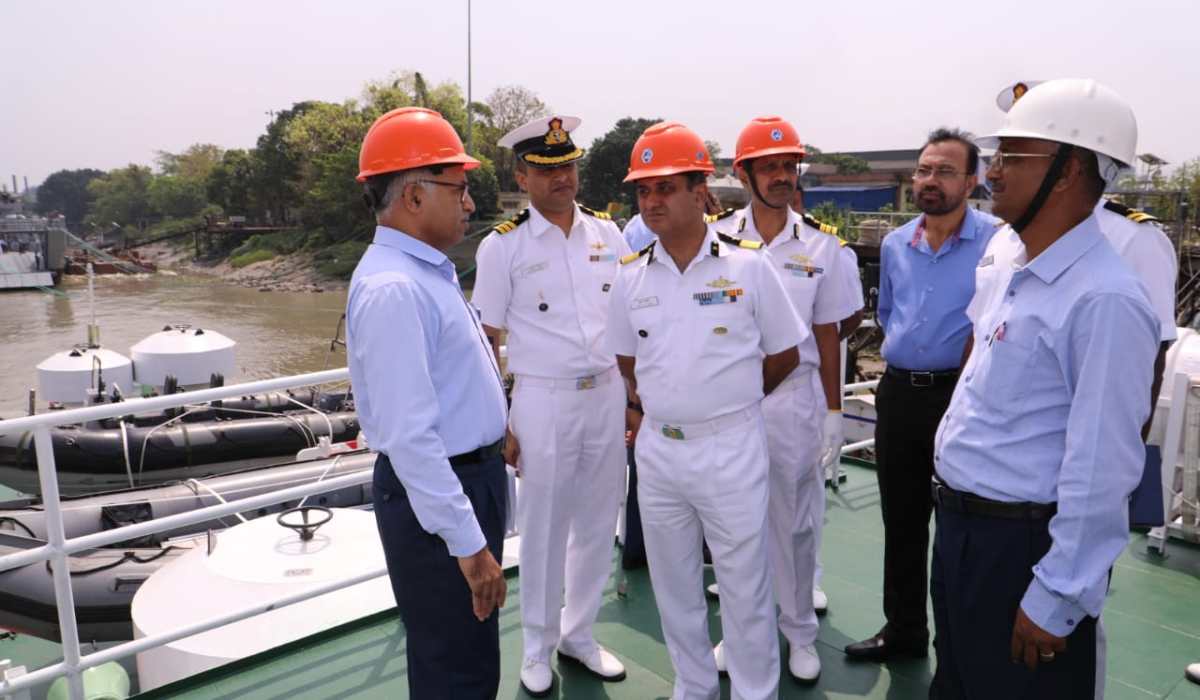 GRSE Delivers 99th Warship, FPV ICGS Priyadarshini on 27 Mar 19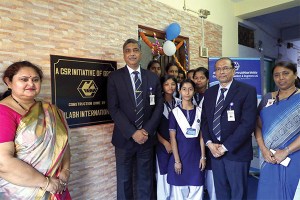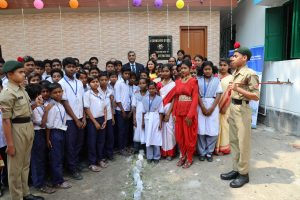 Inauguration of Toilets at Howrah Homes Institutions and Garden Reach Nut Behari Das Girls' High School on 19 Mar 19
Officers of 31st Naval Higher Command Course (NHCC 31) visited GRSE on 18 Mar 19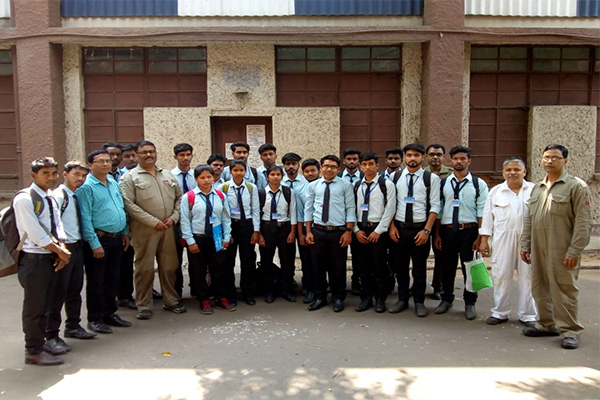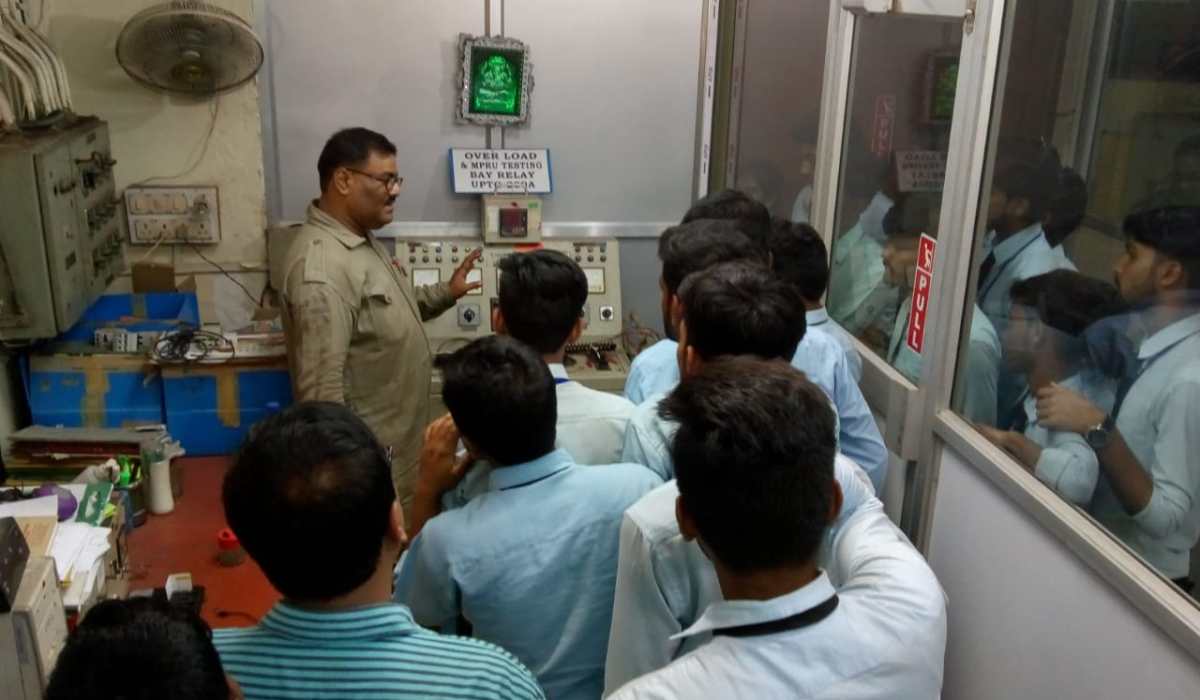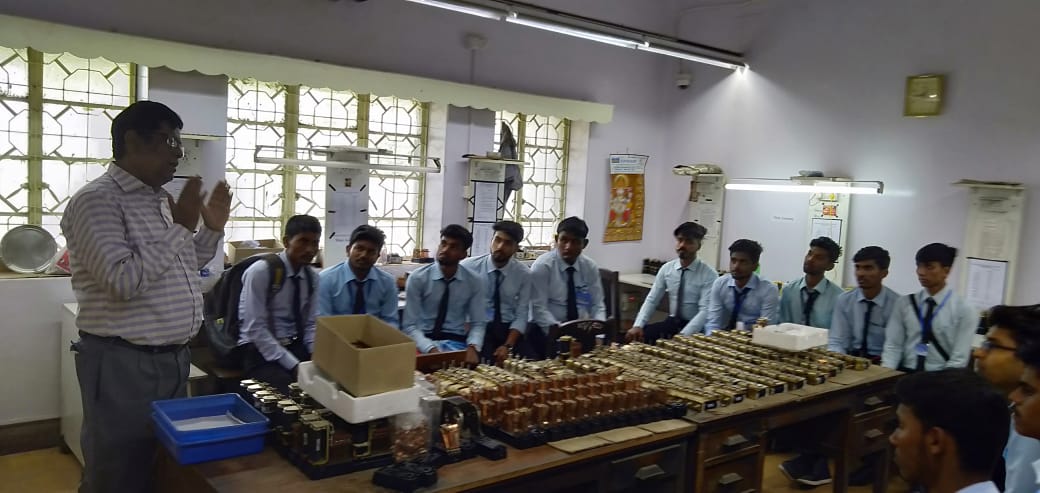 Industrial Visit for ITI Balurghat (EM trade) students on 13 & 14 Mar 19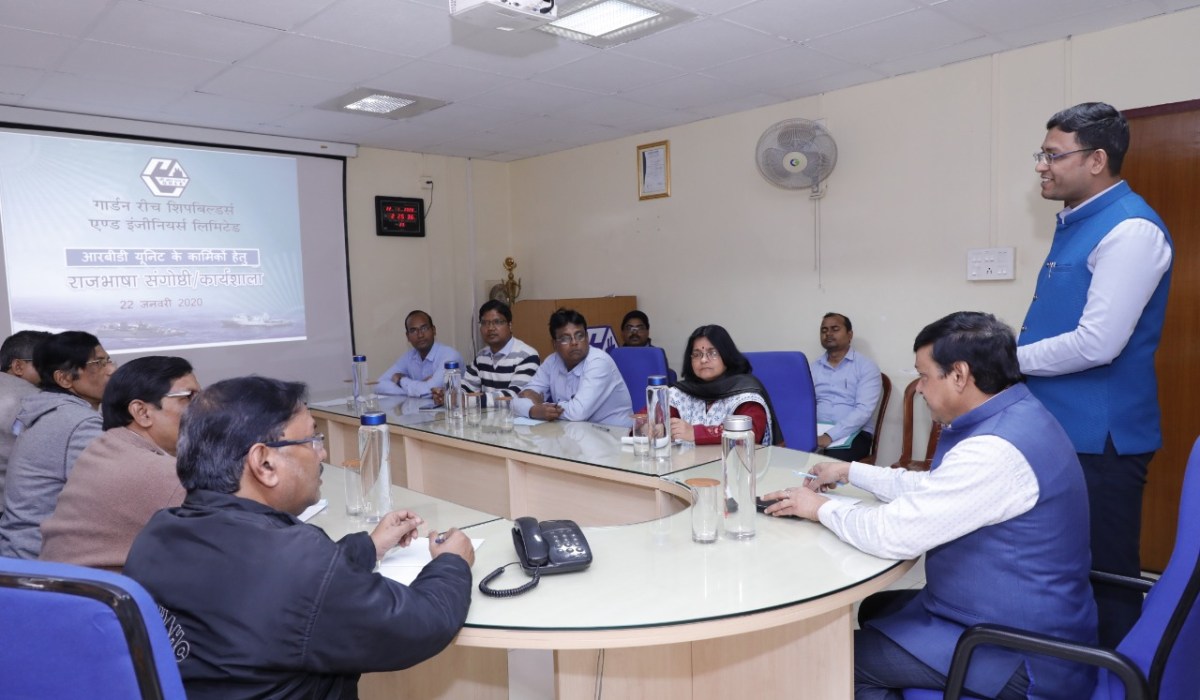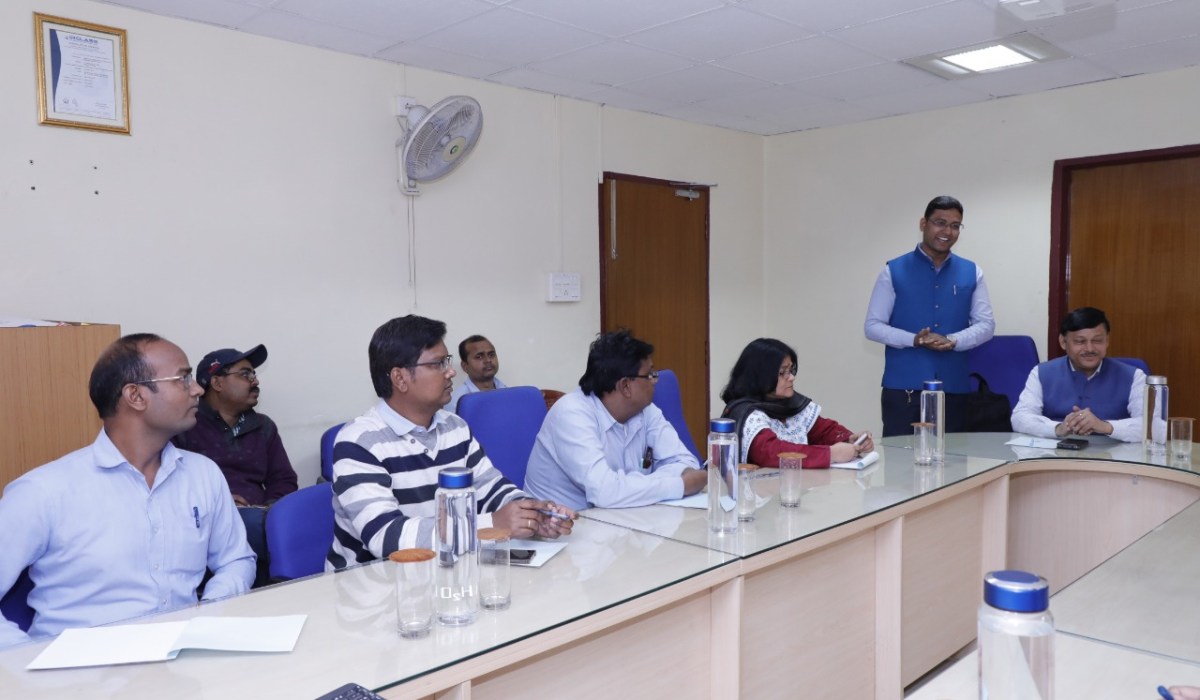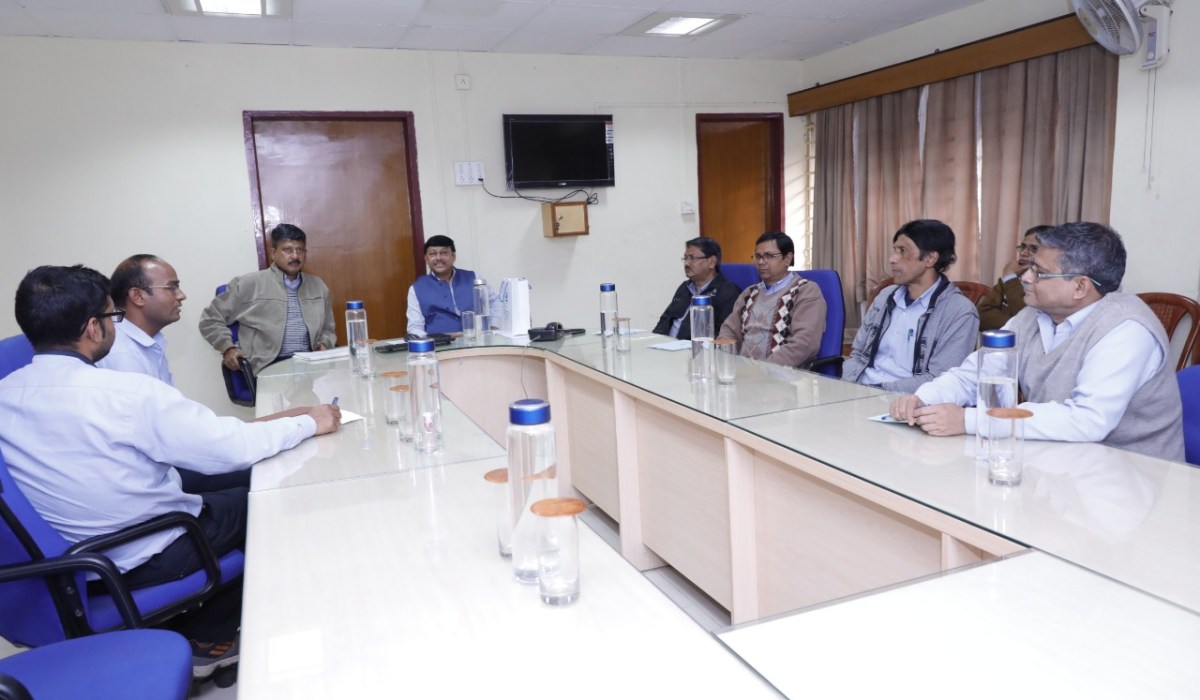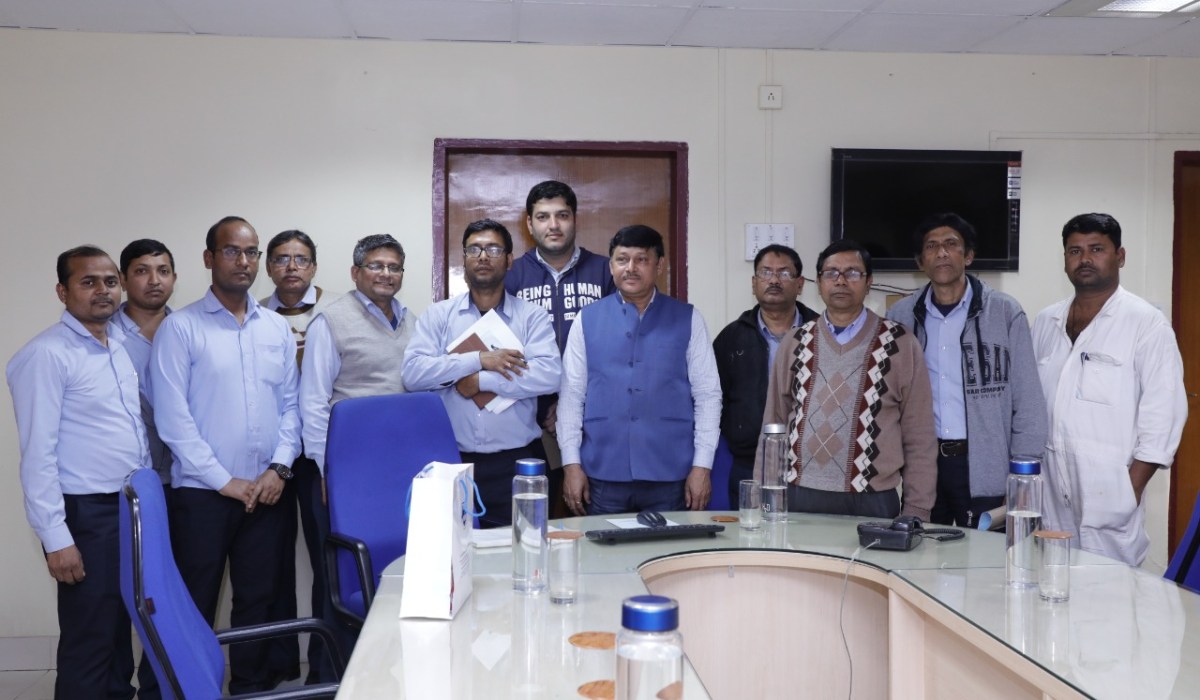 Oral Cancer Awareness and Detection Camp organized by GRSE on 13 Mar 19, as part of CSR Initiative
Industrial Visit for Women ITI Kolkata students at GRSE on 12 Mar 19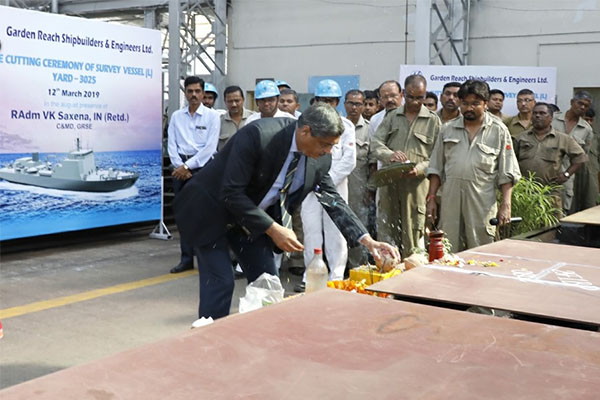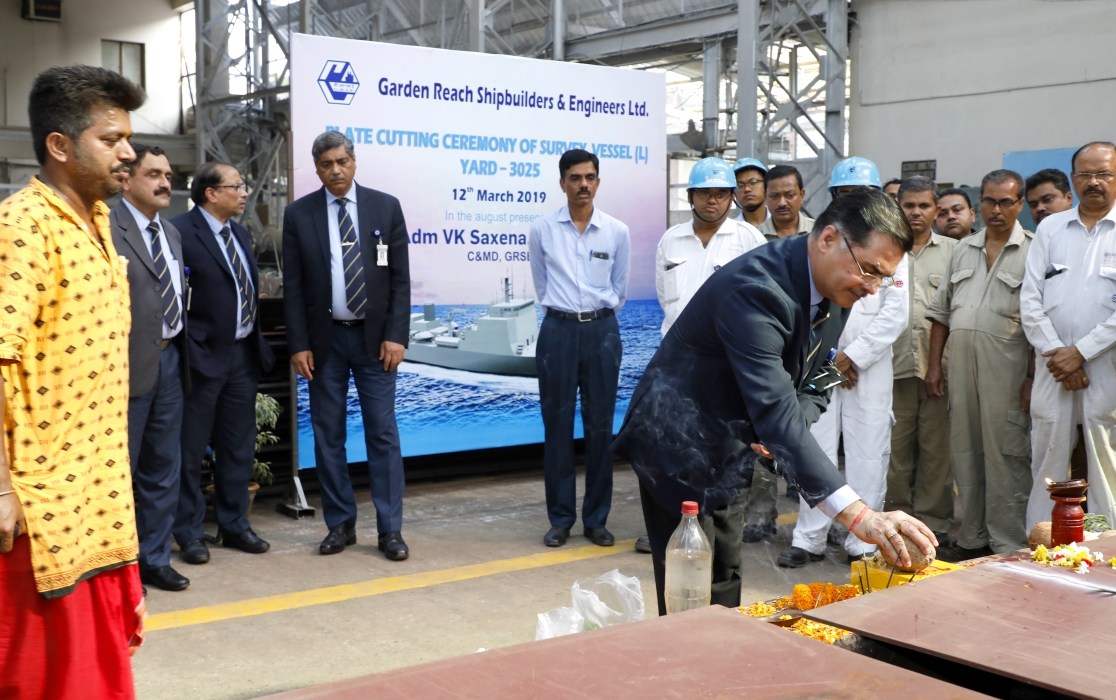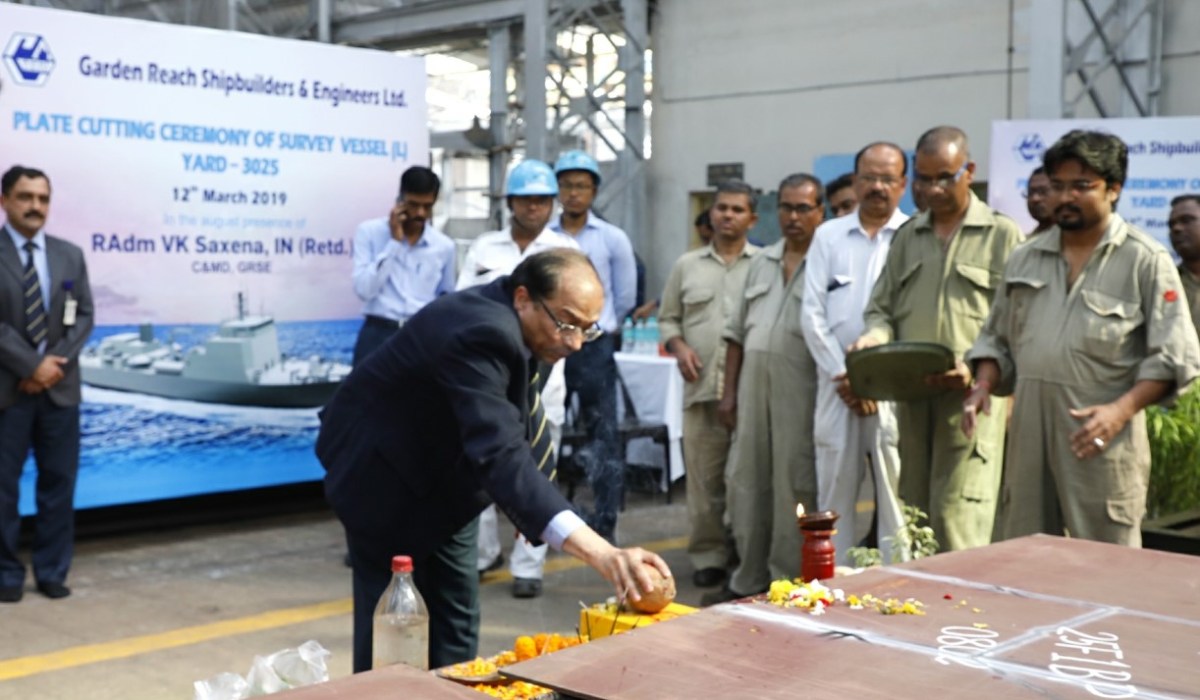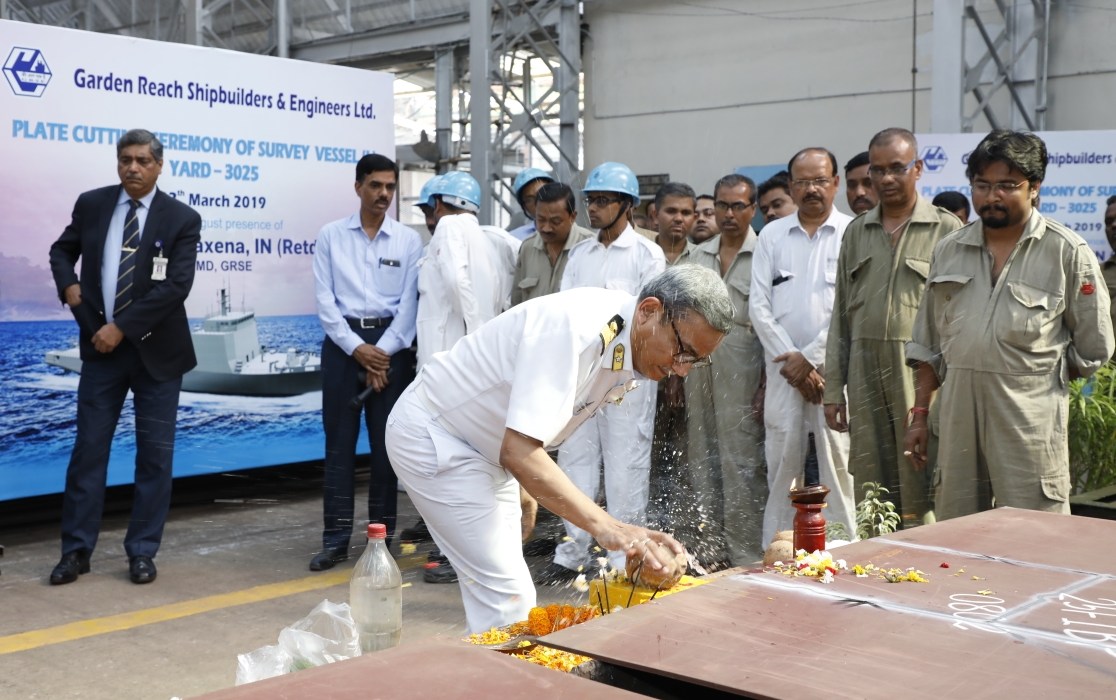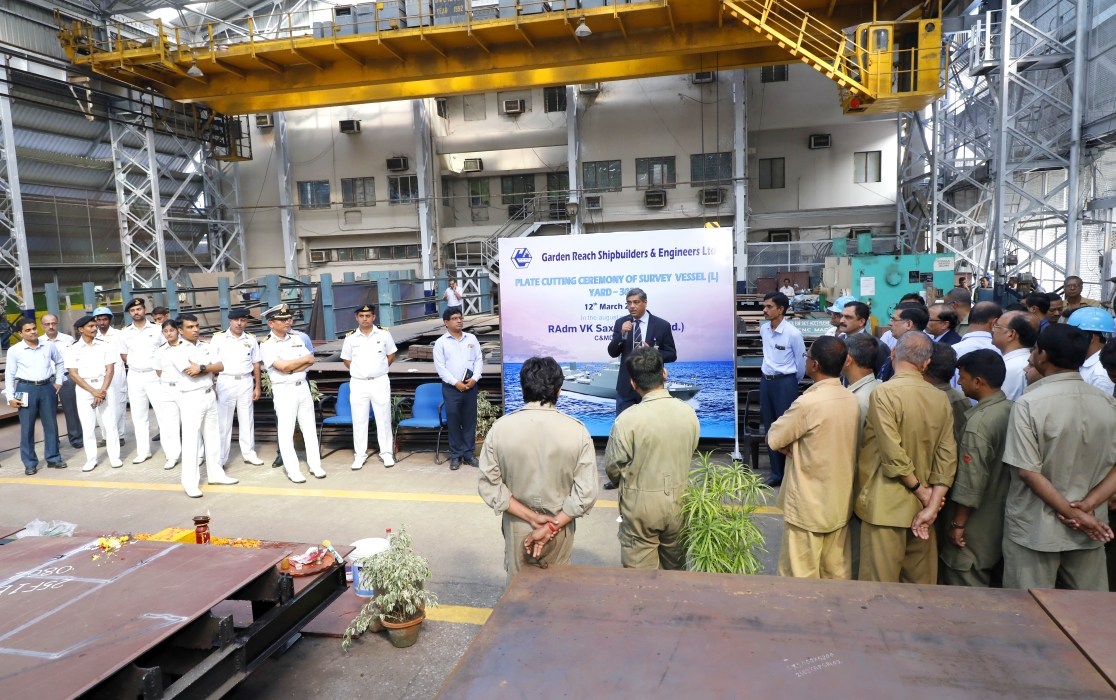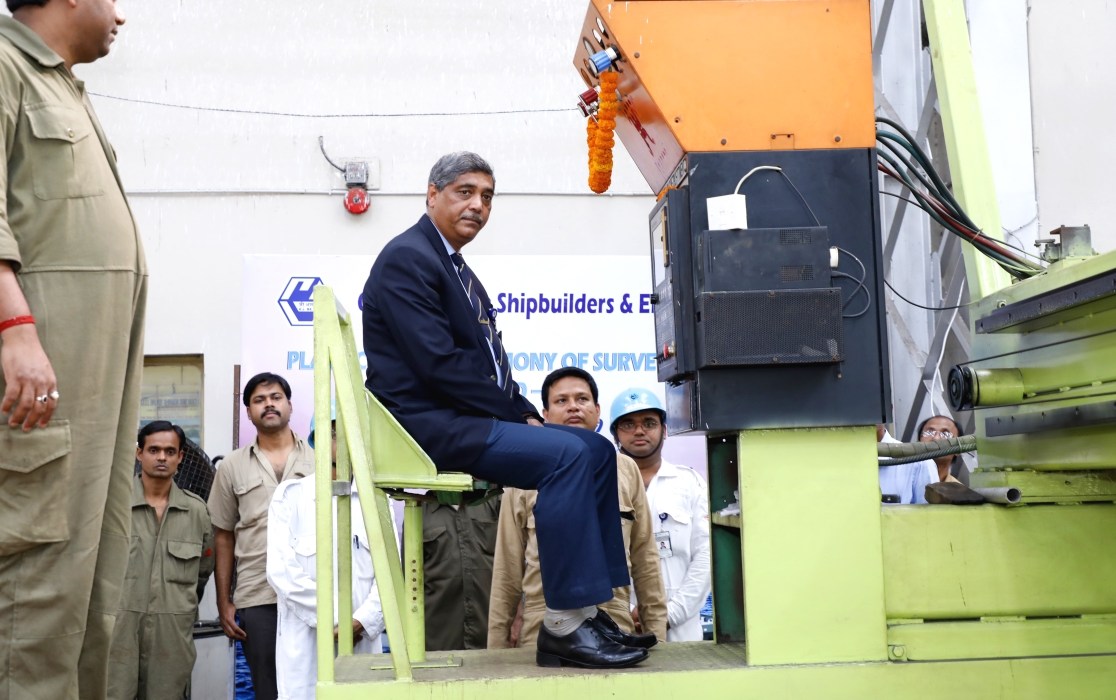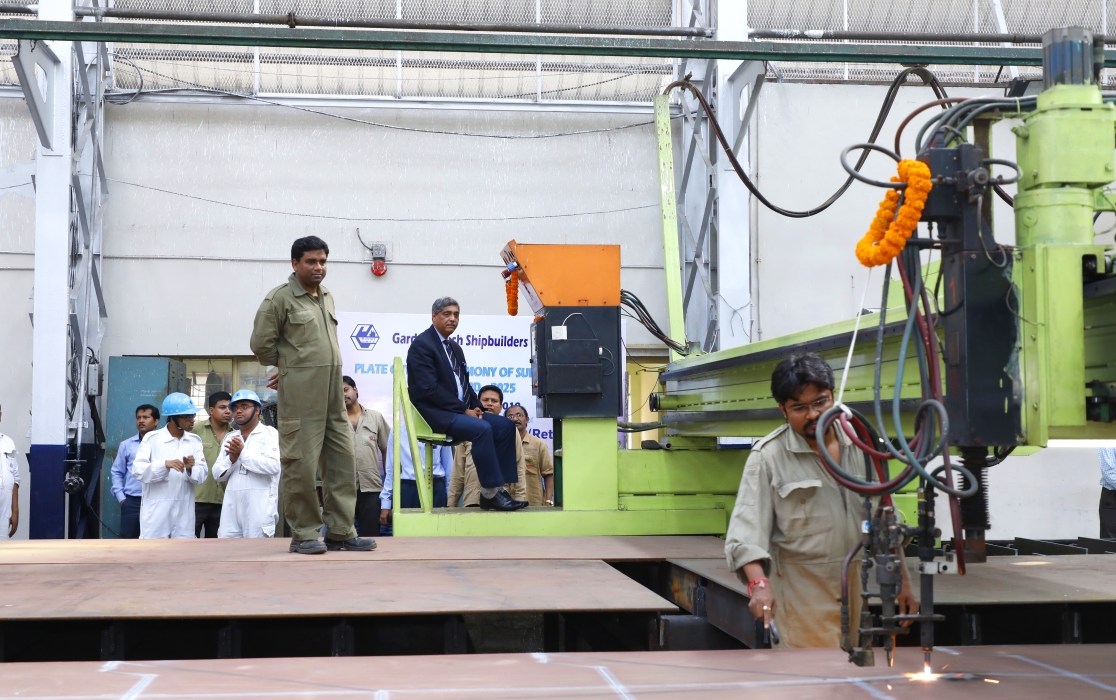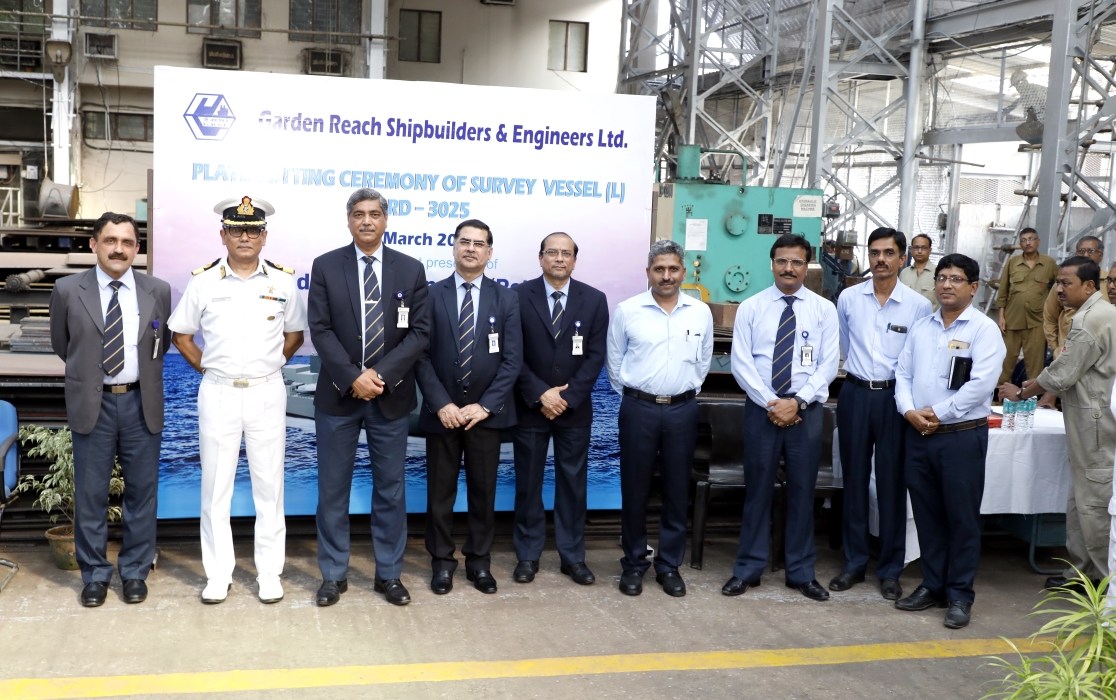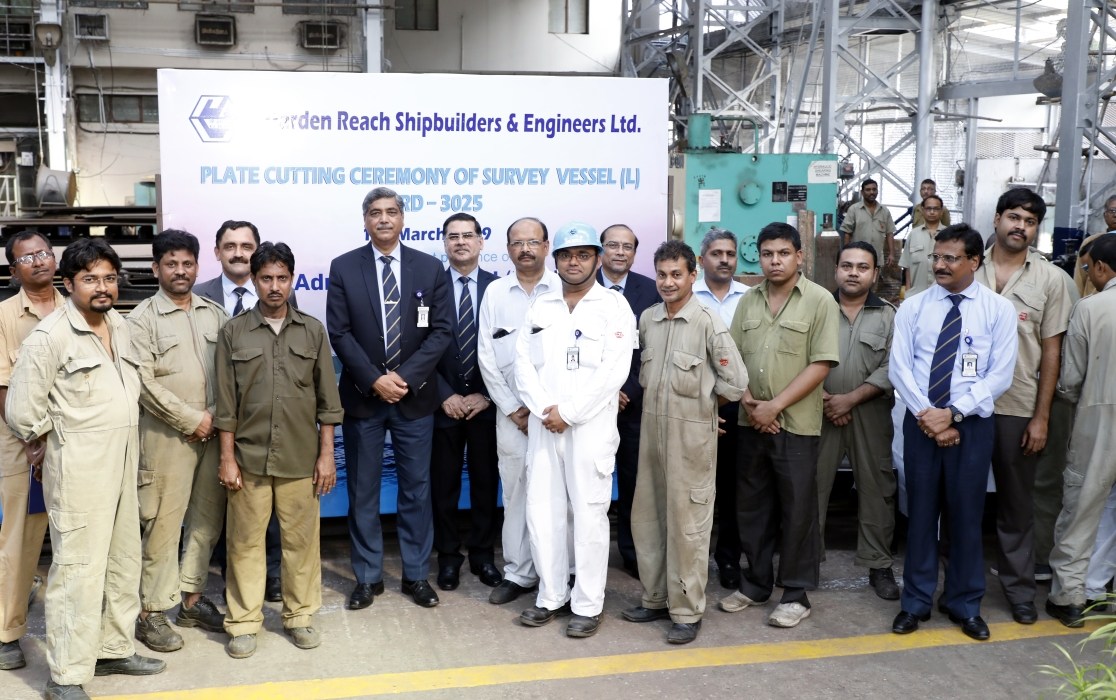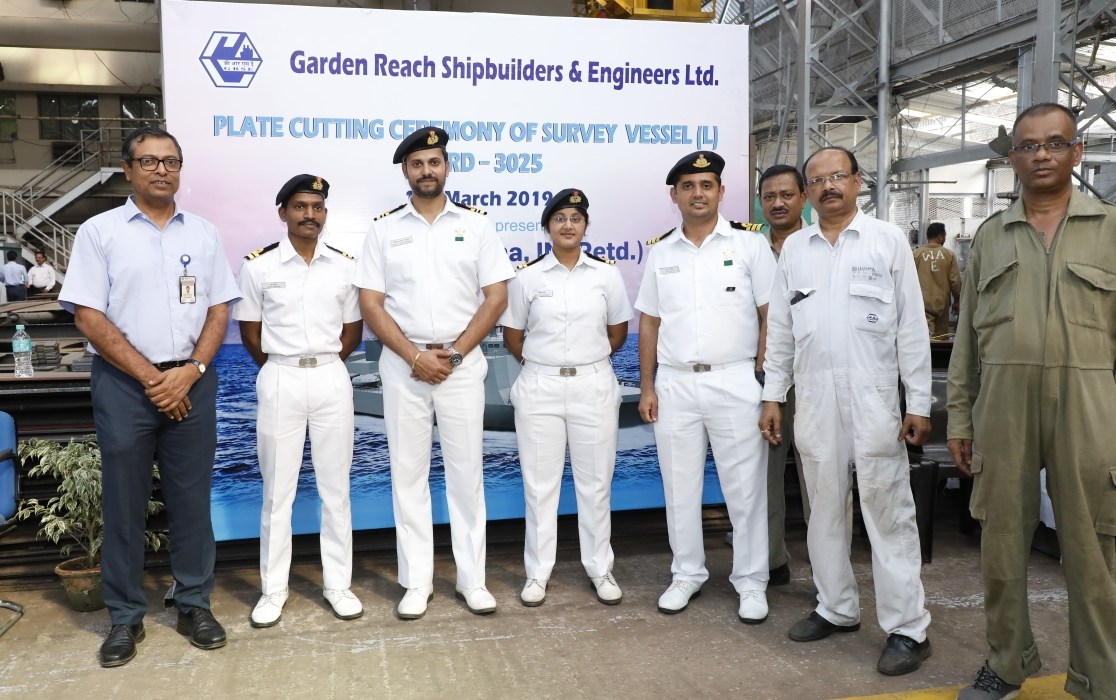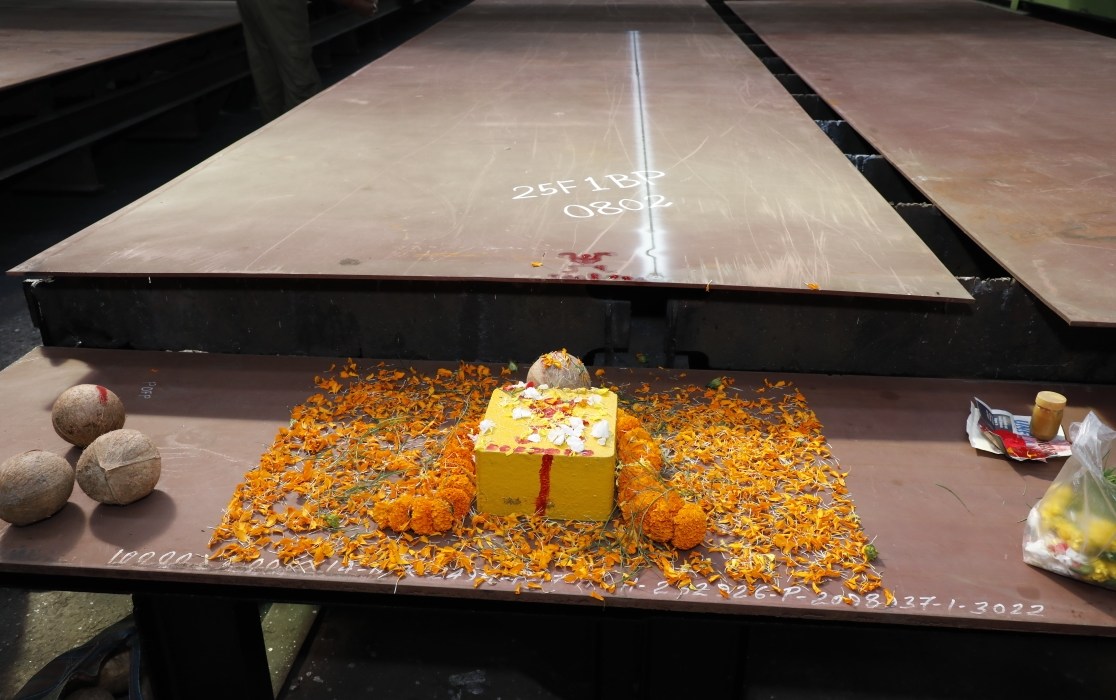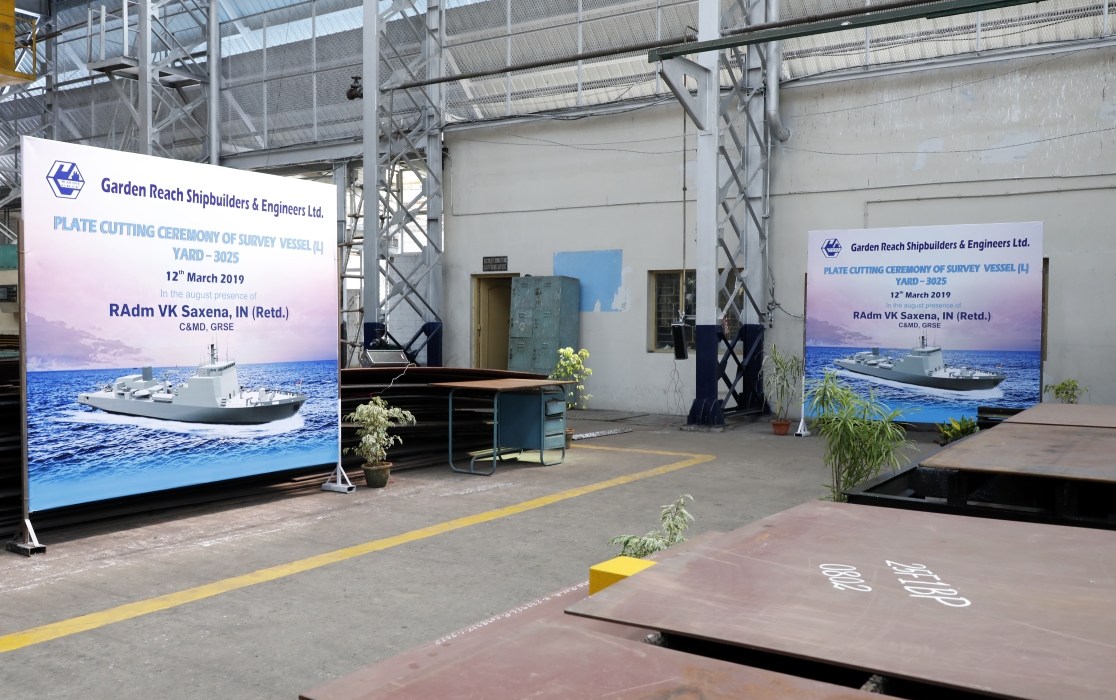 Plate Cutting Ceremony of Survey Vessel (L) at GRSE, Main Unit on 12 Mar 19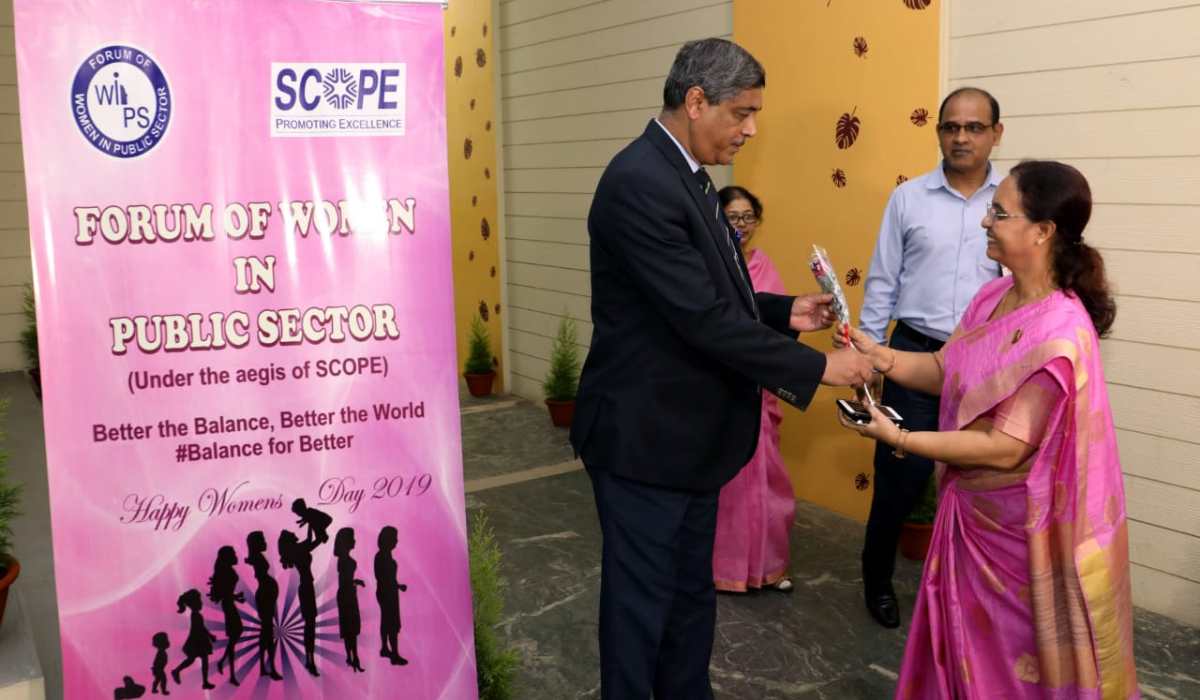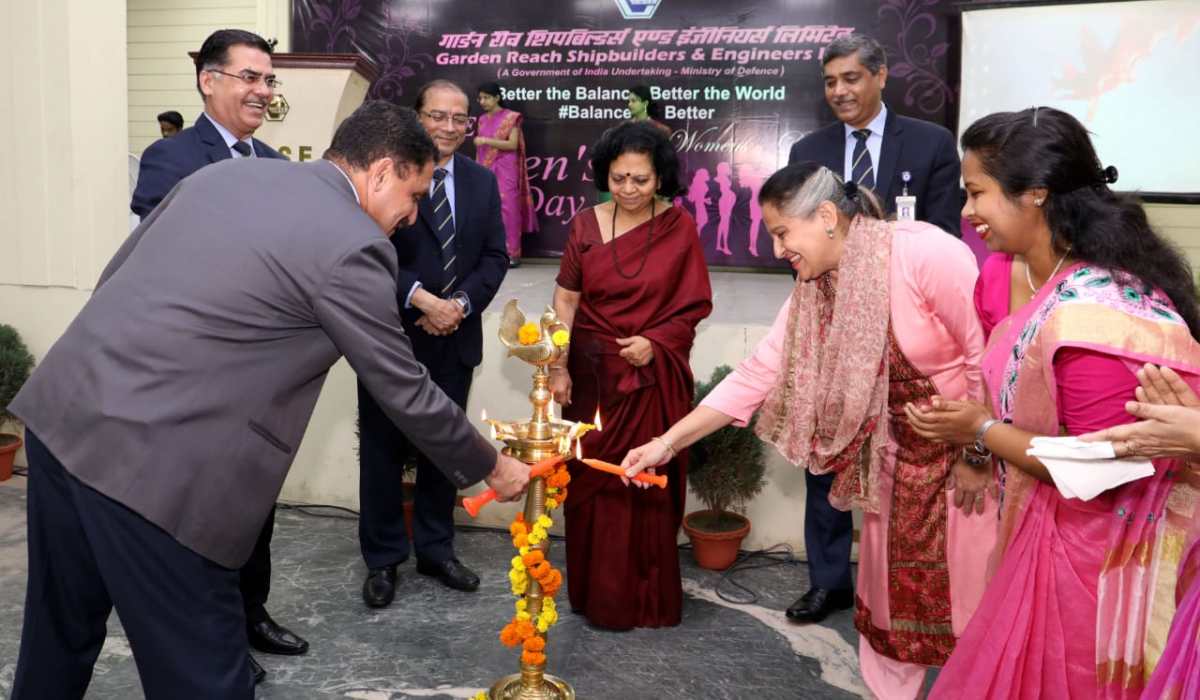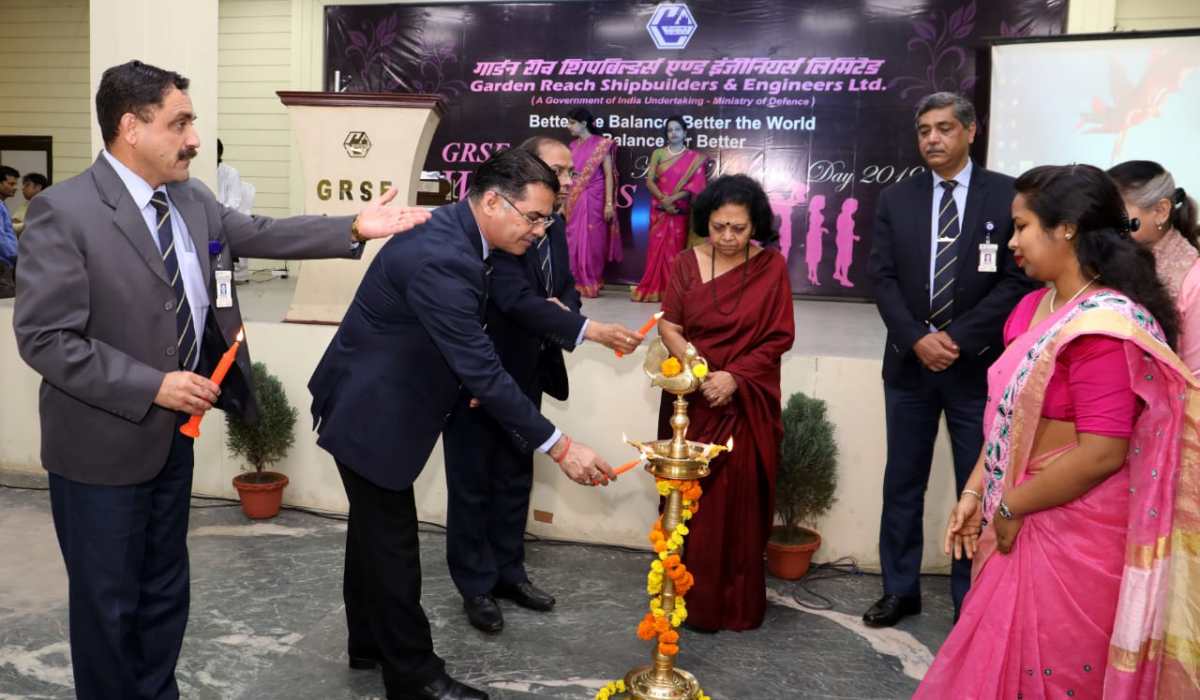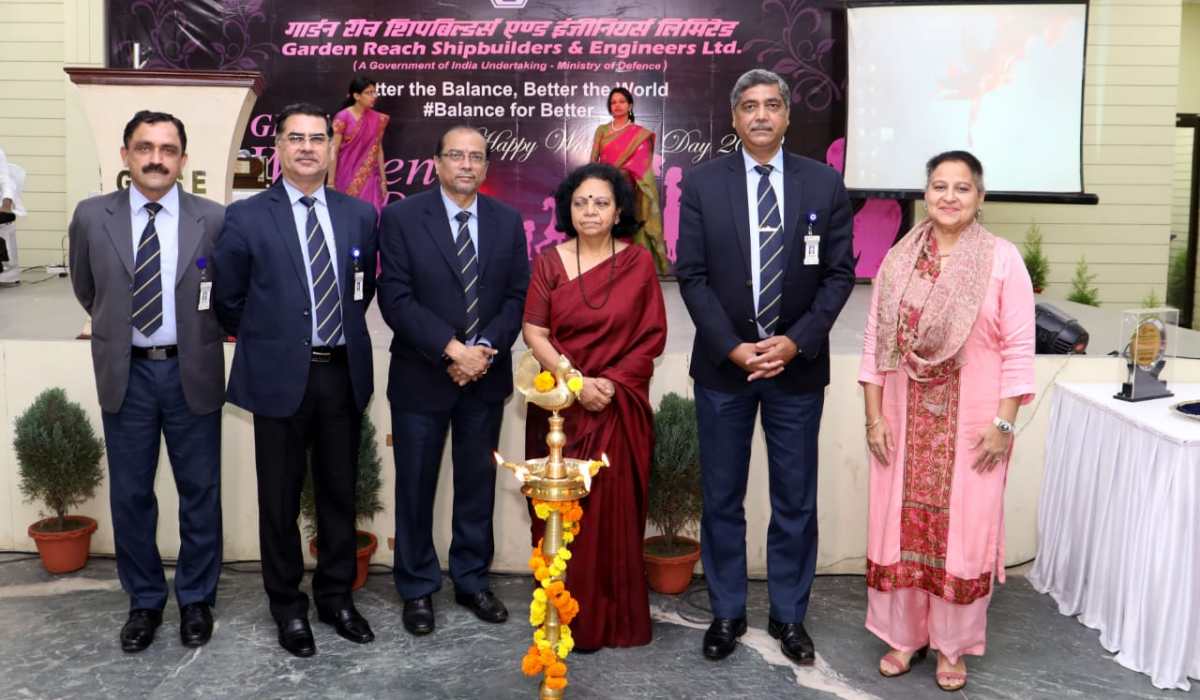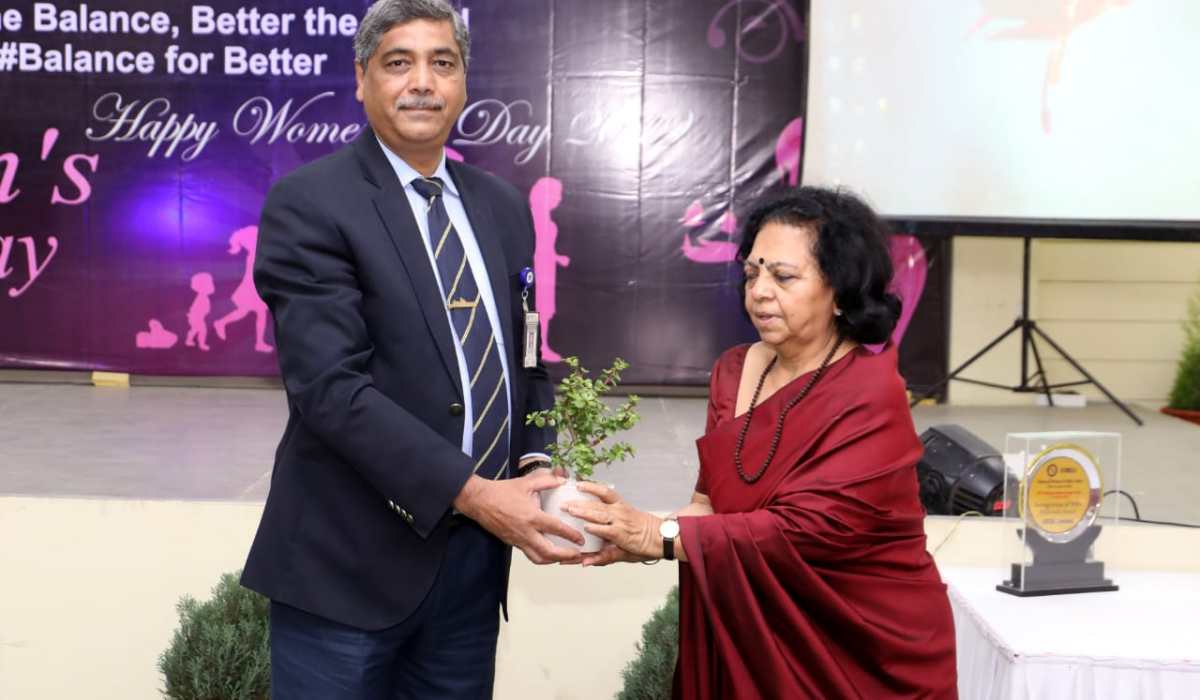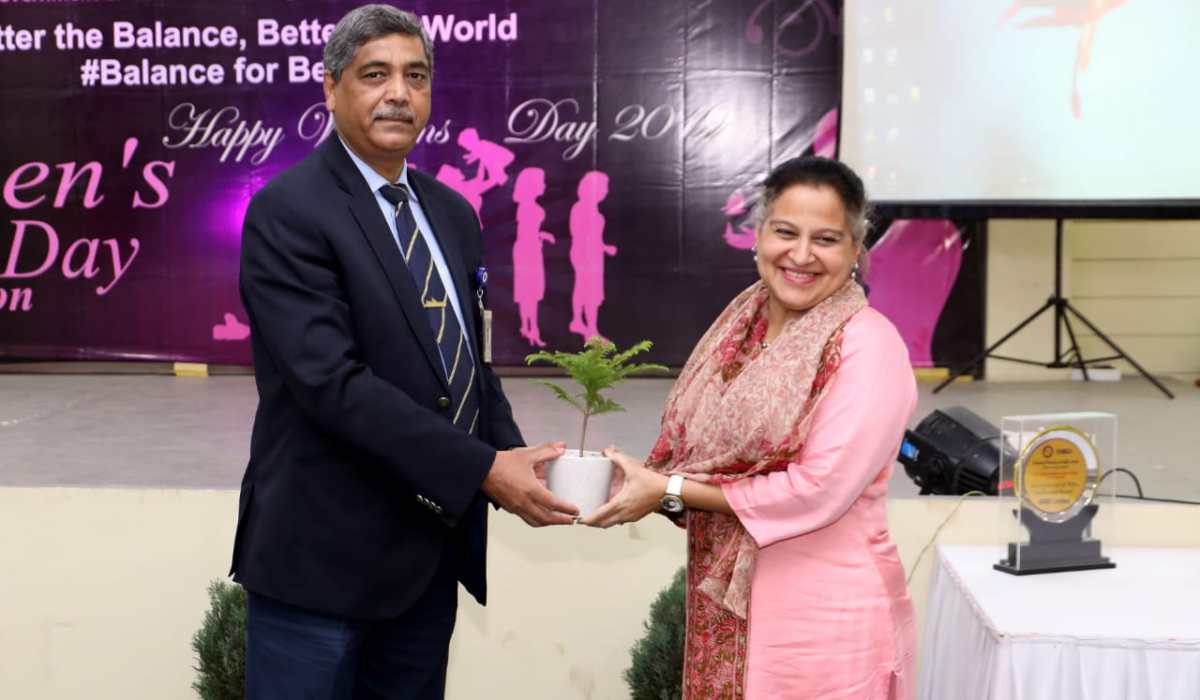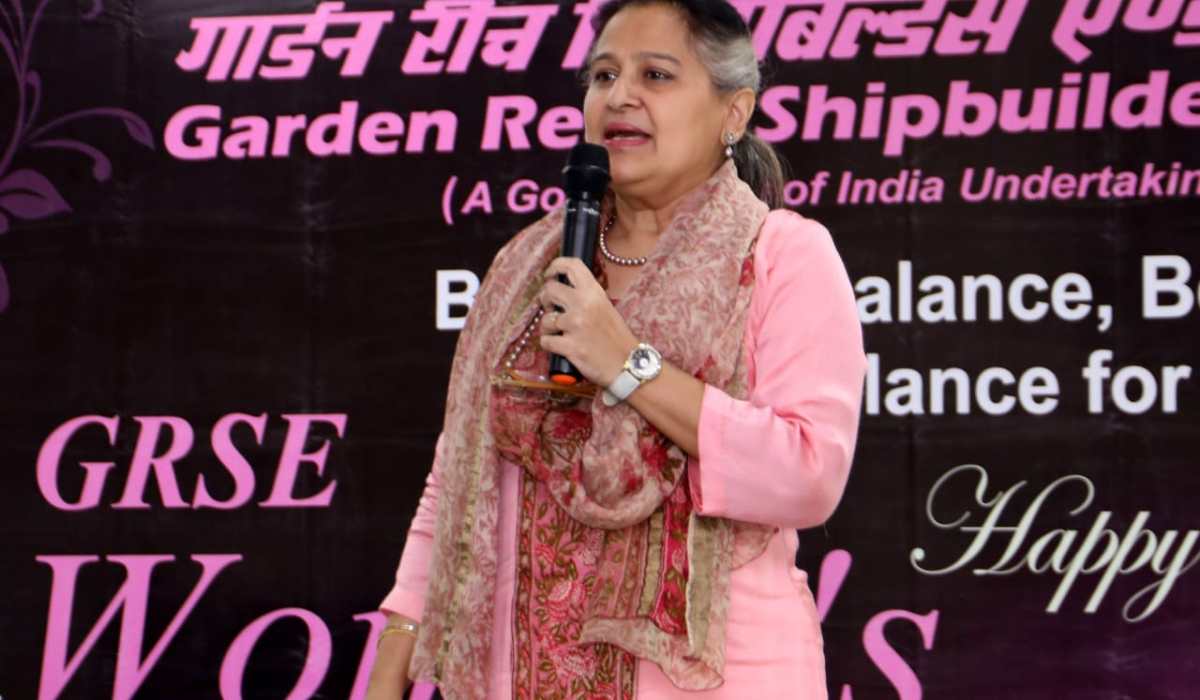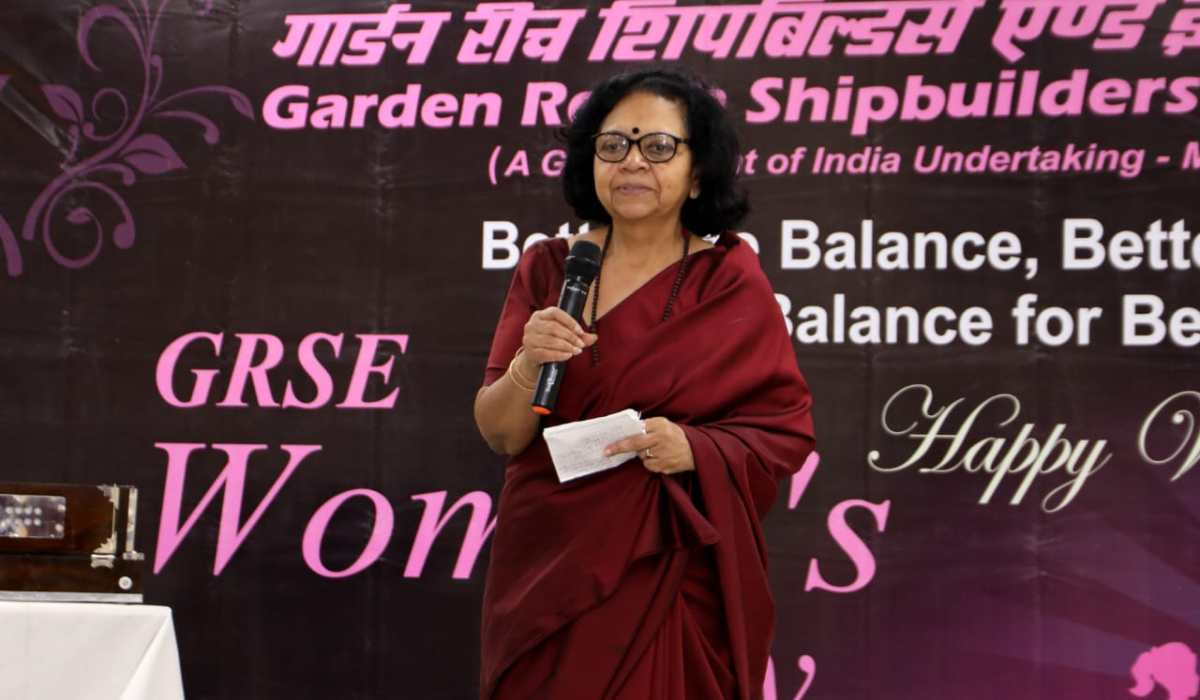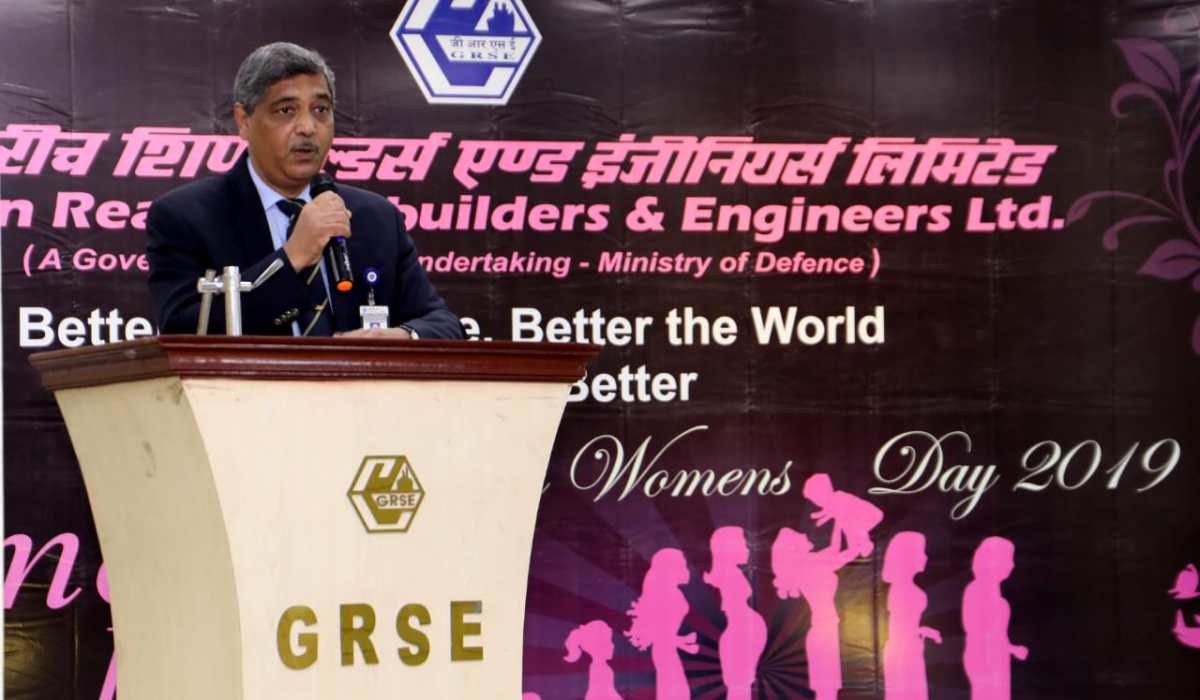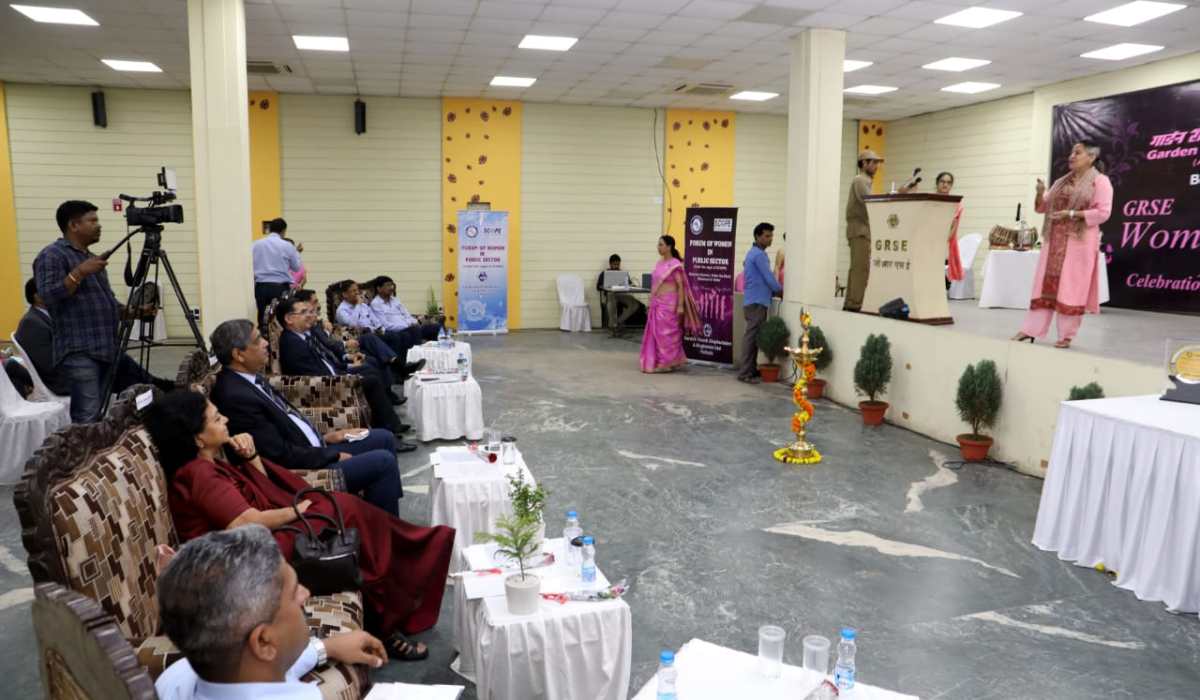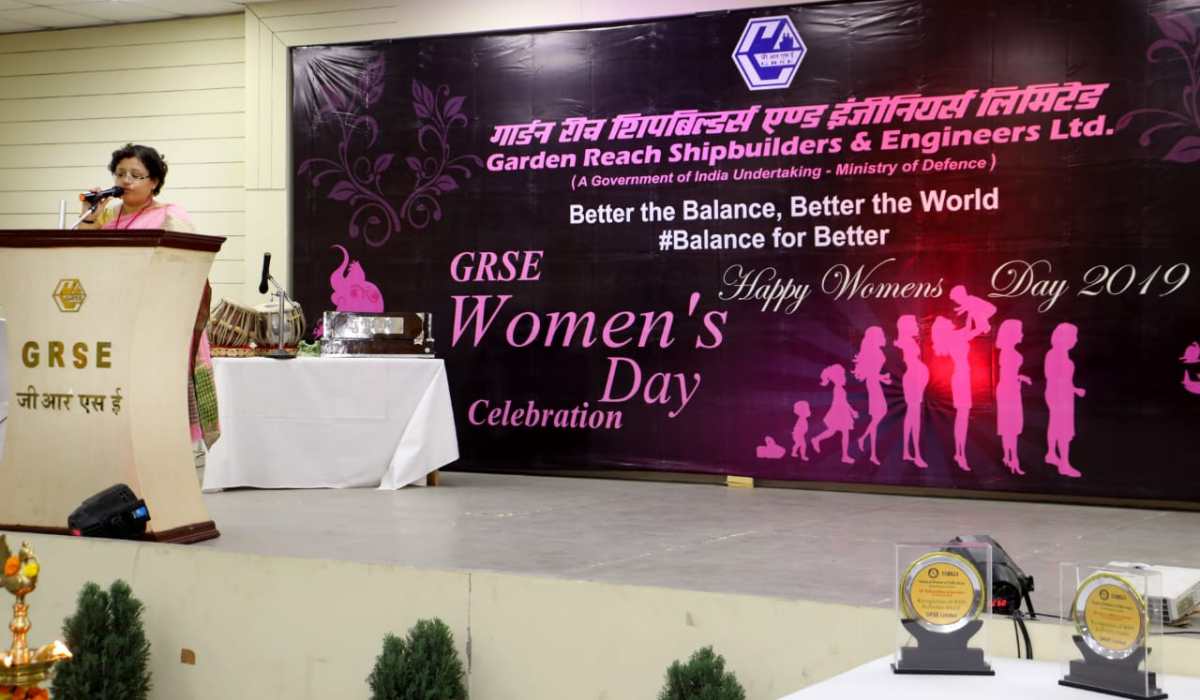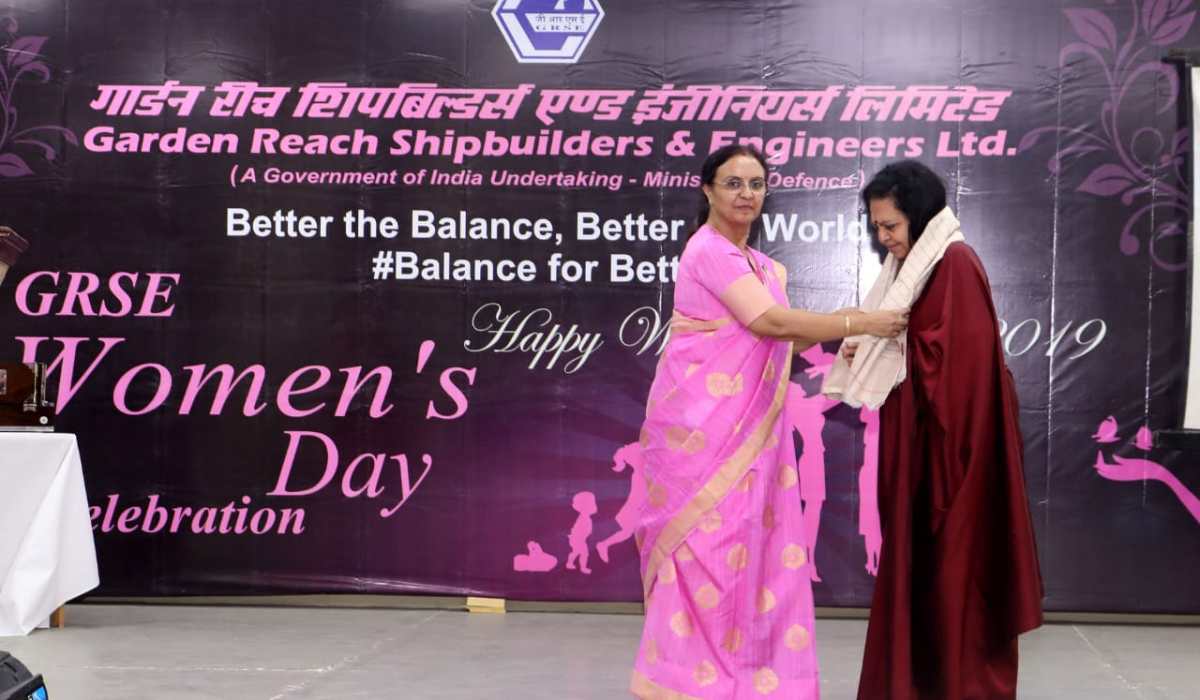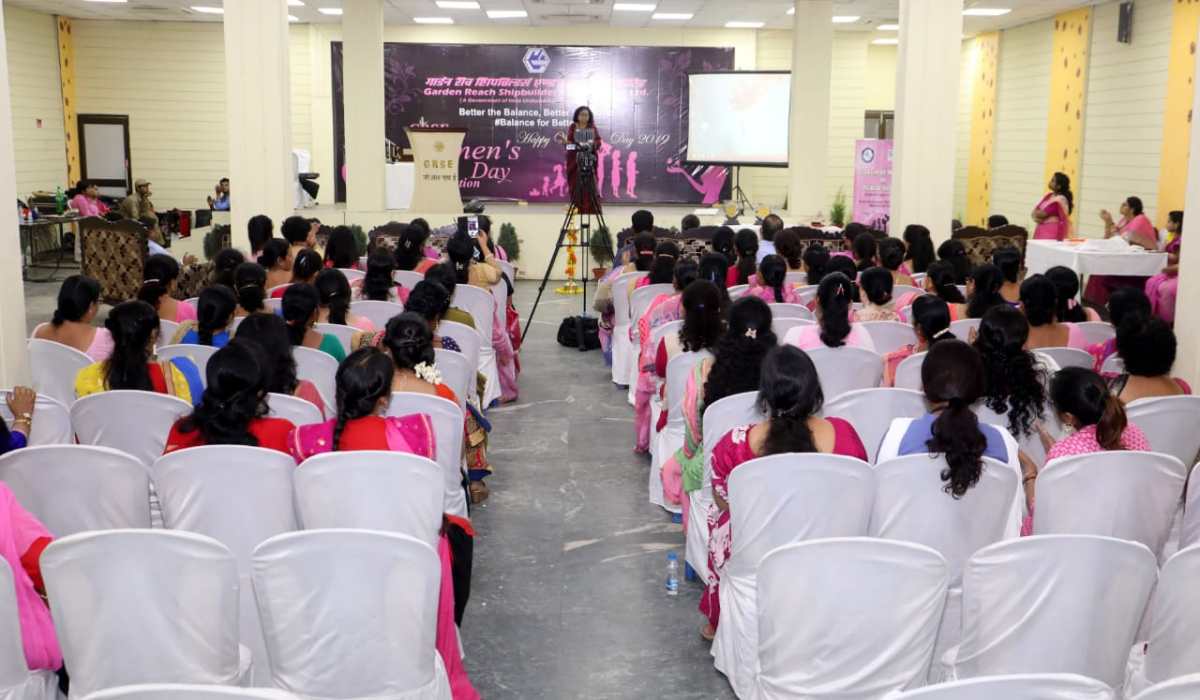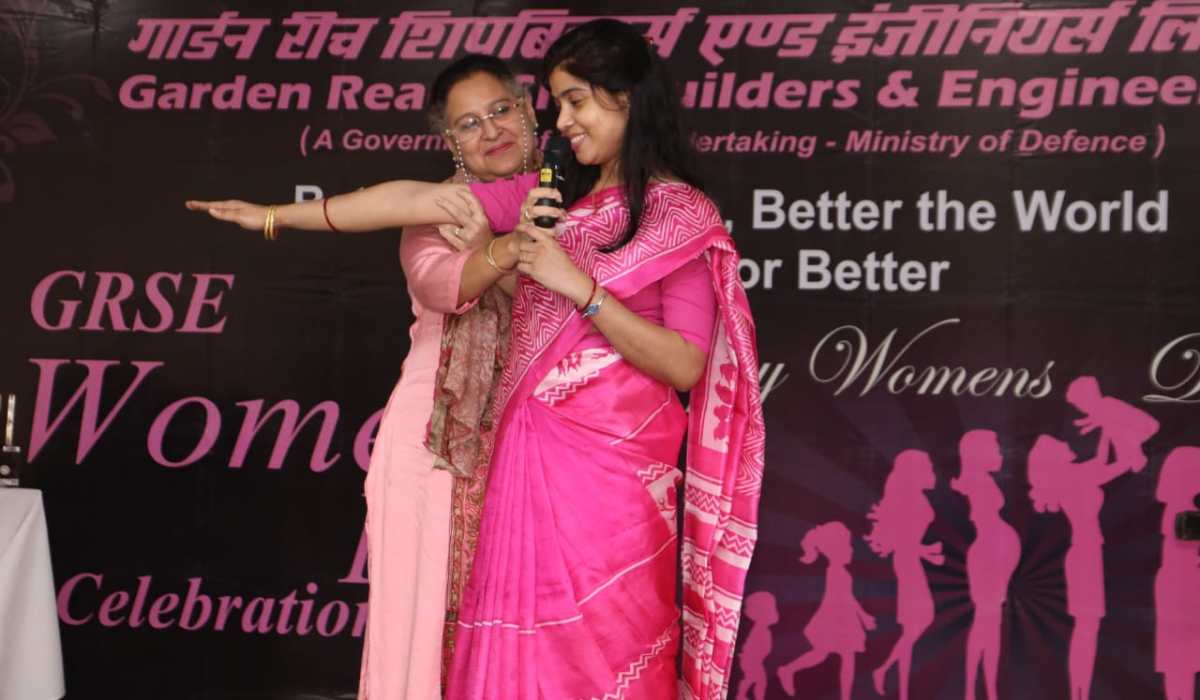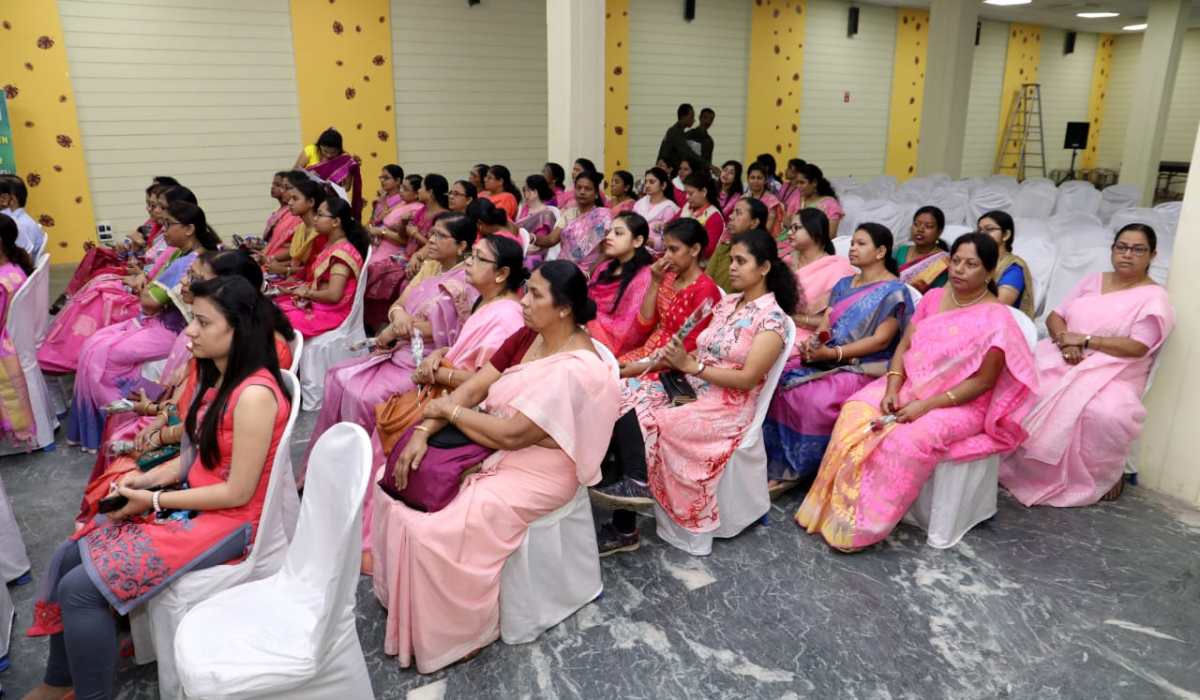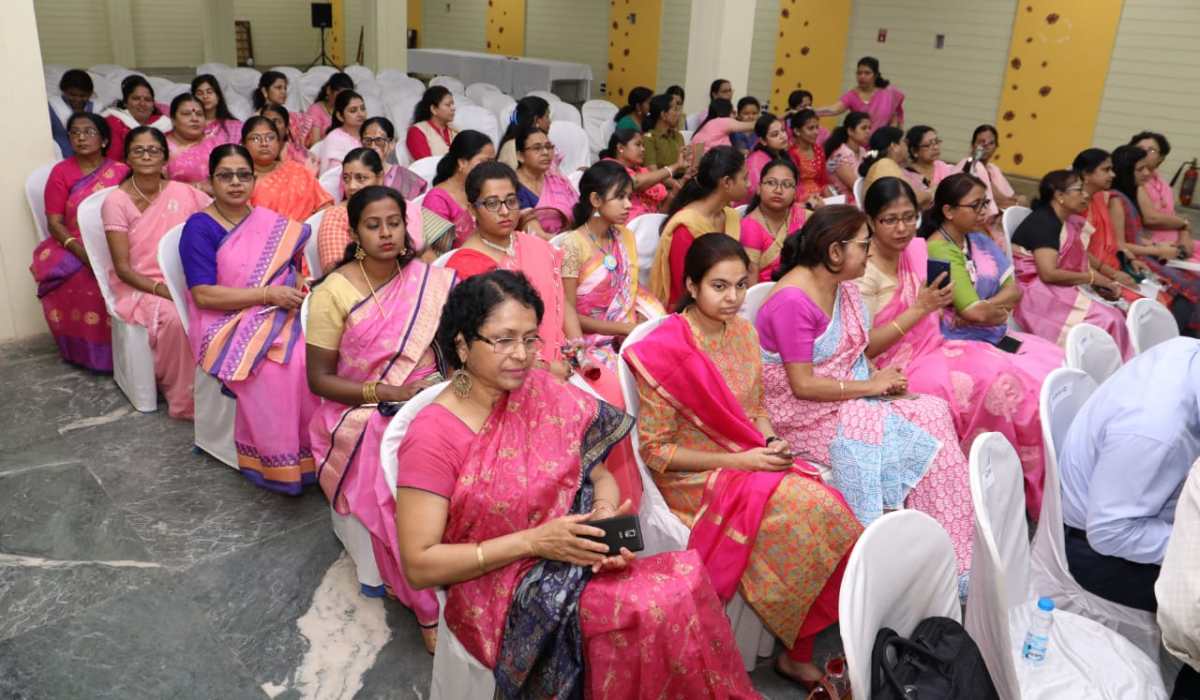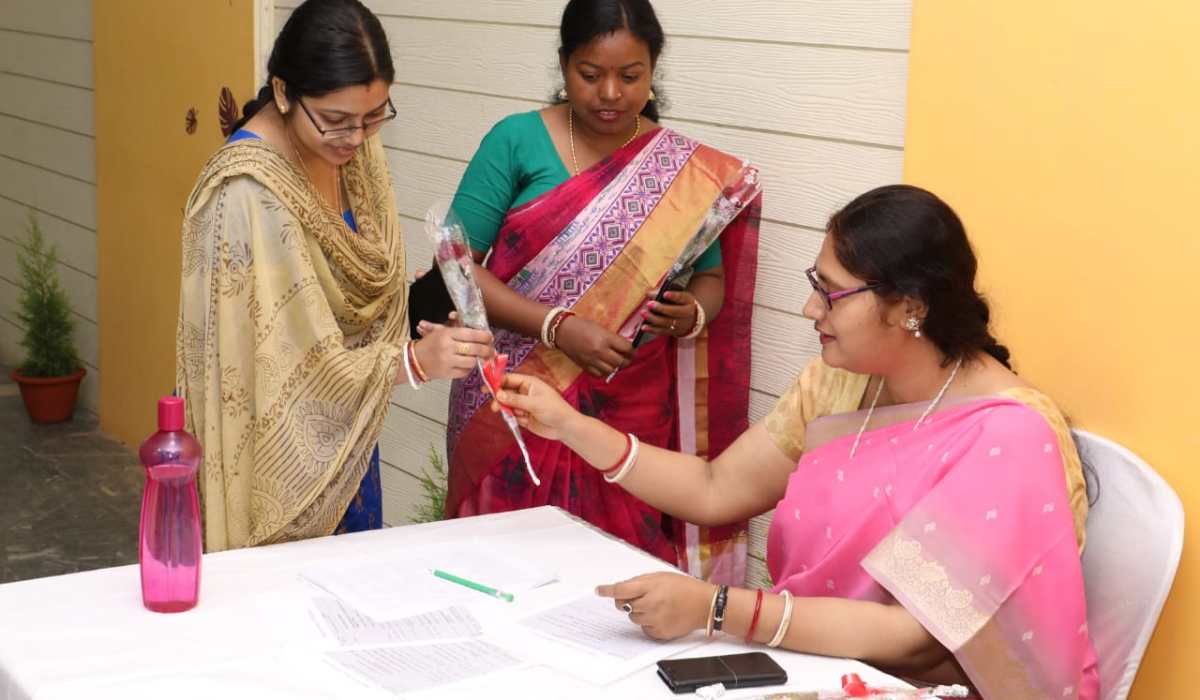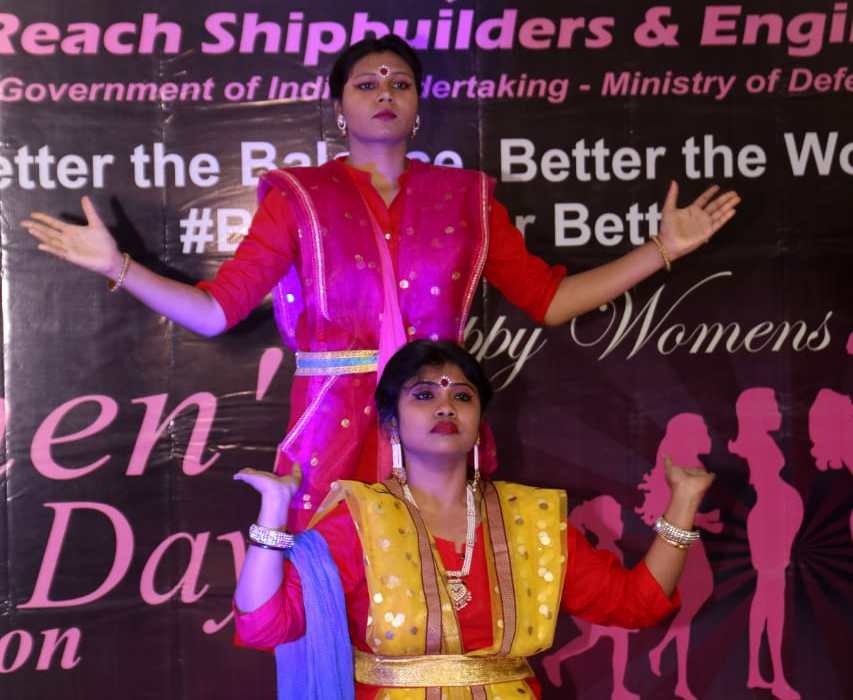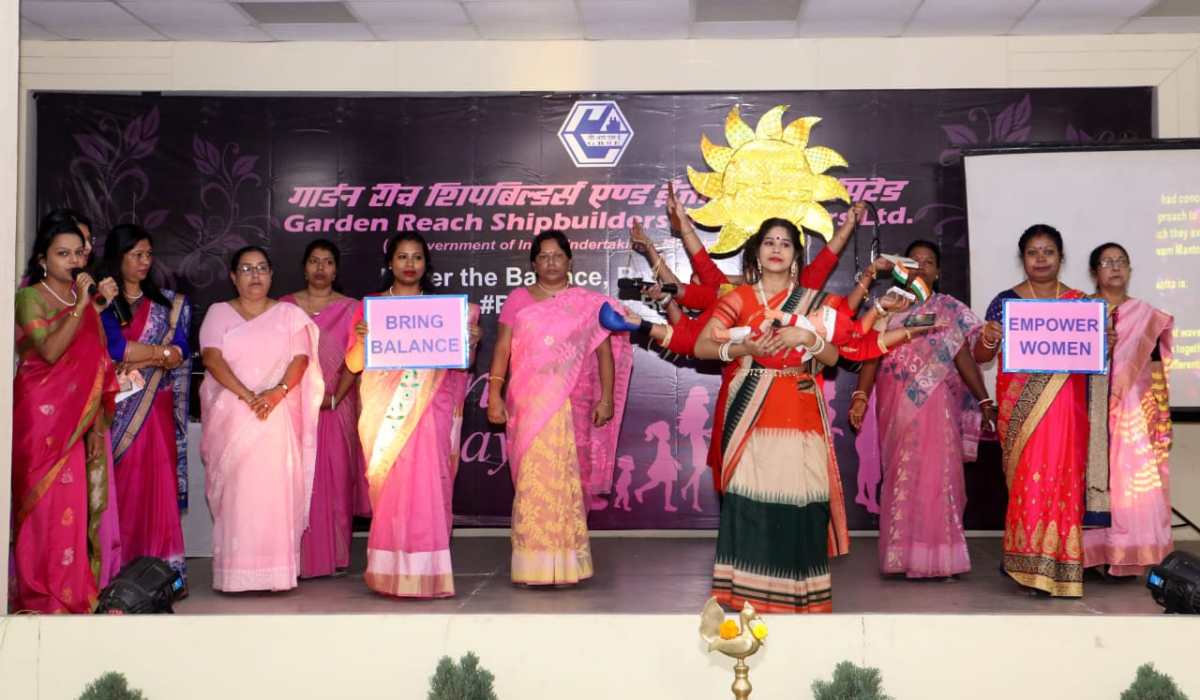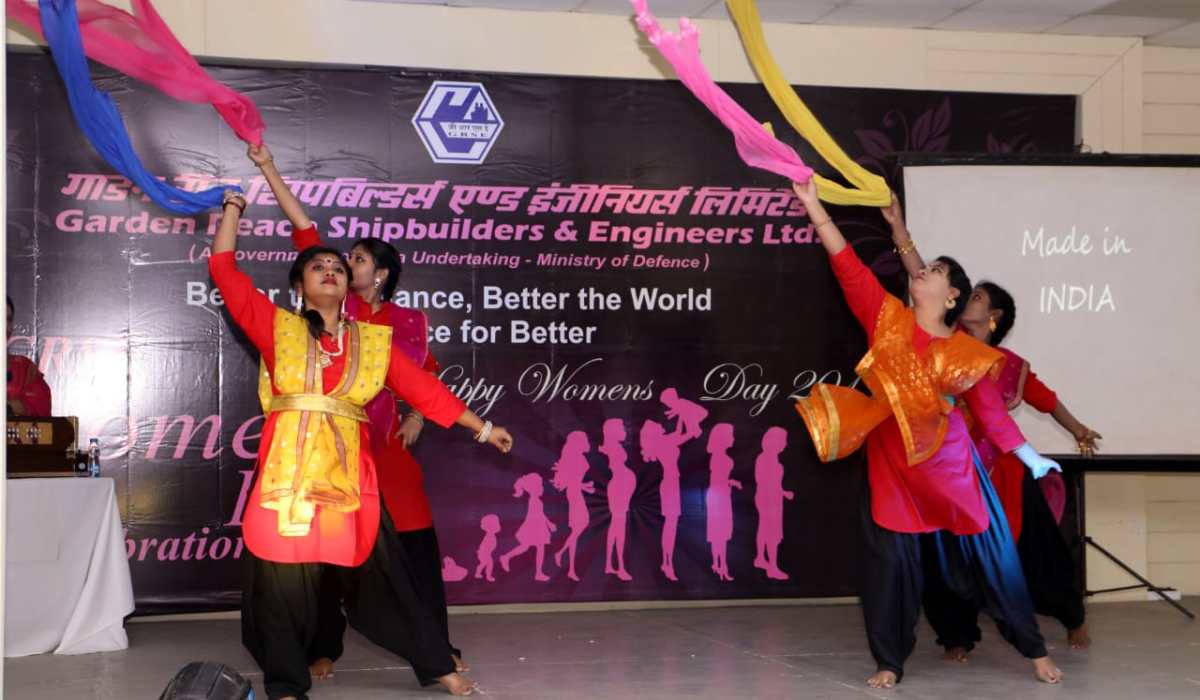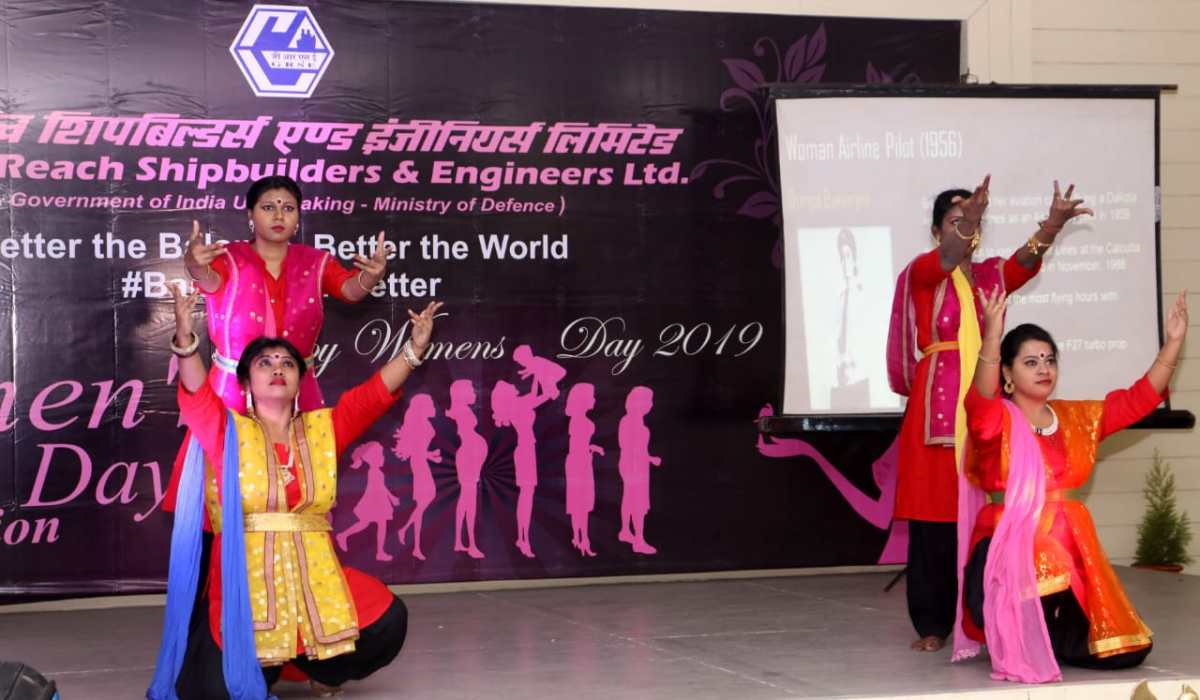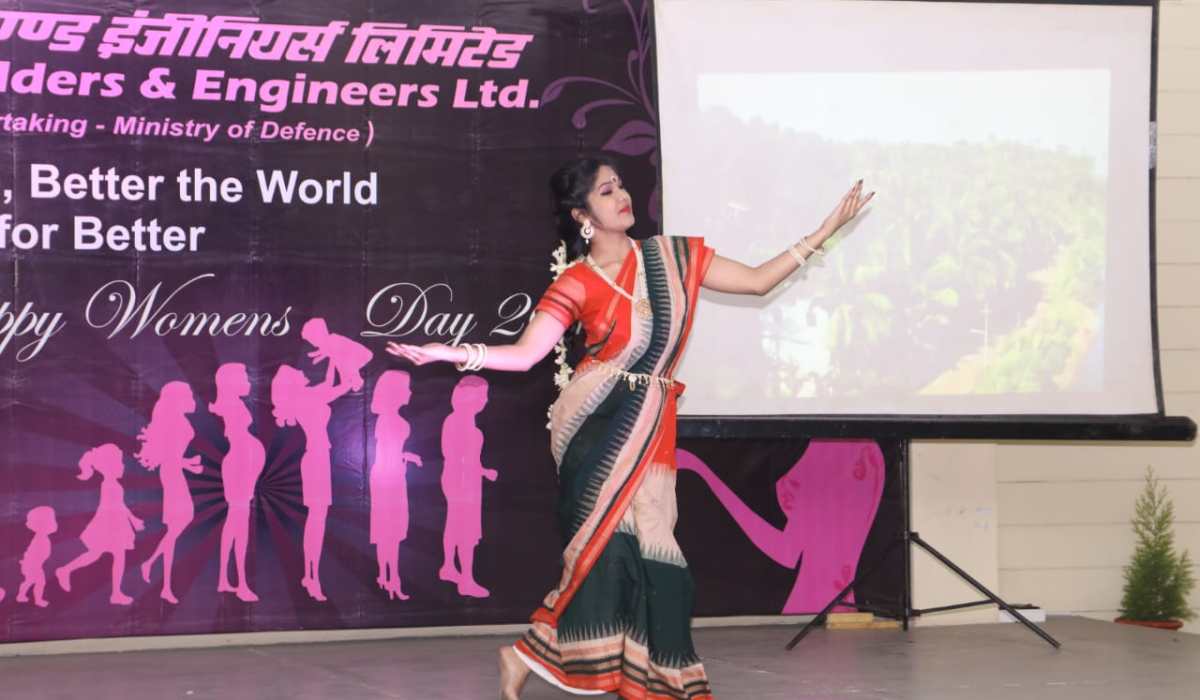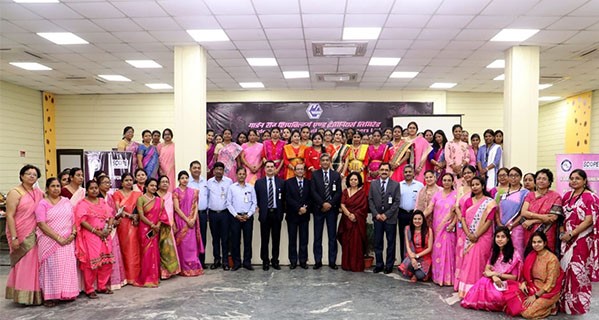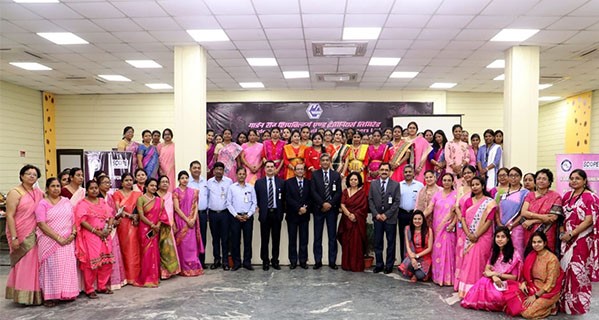 GRSE celebrates International Women's Day 2019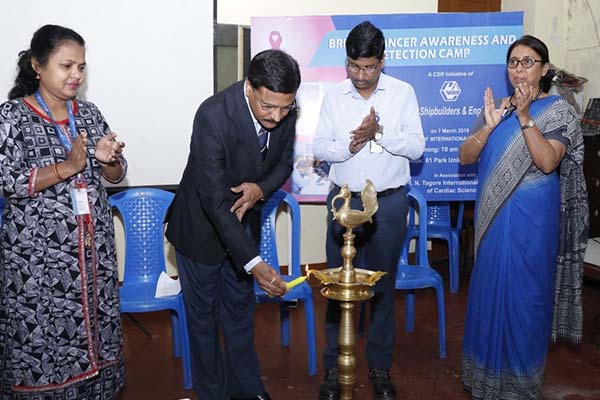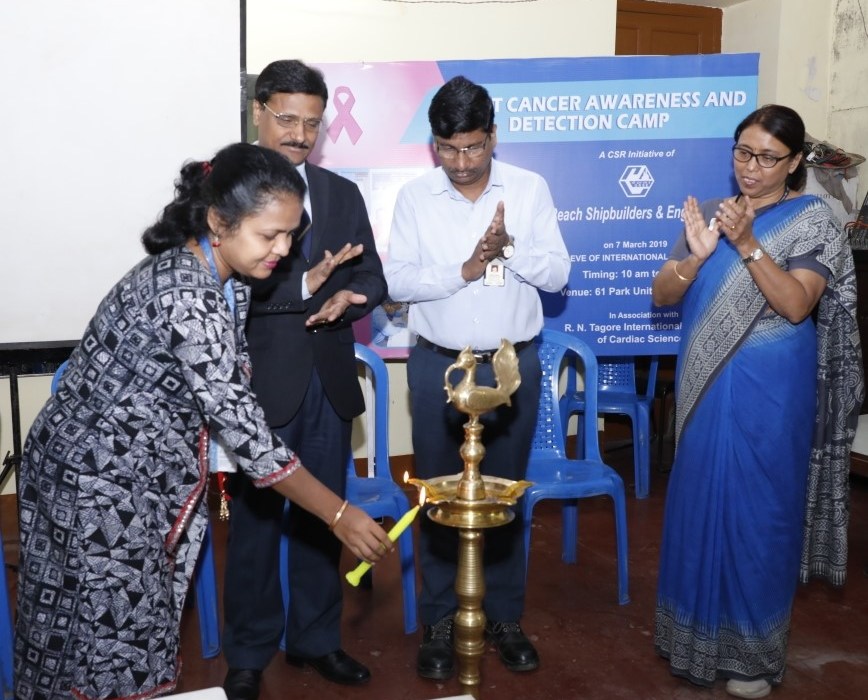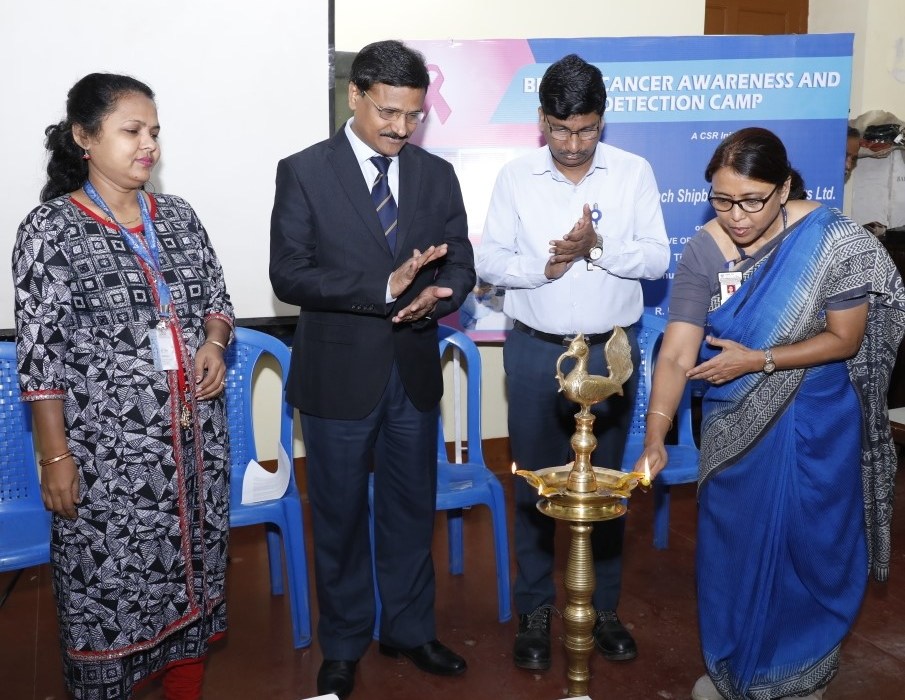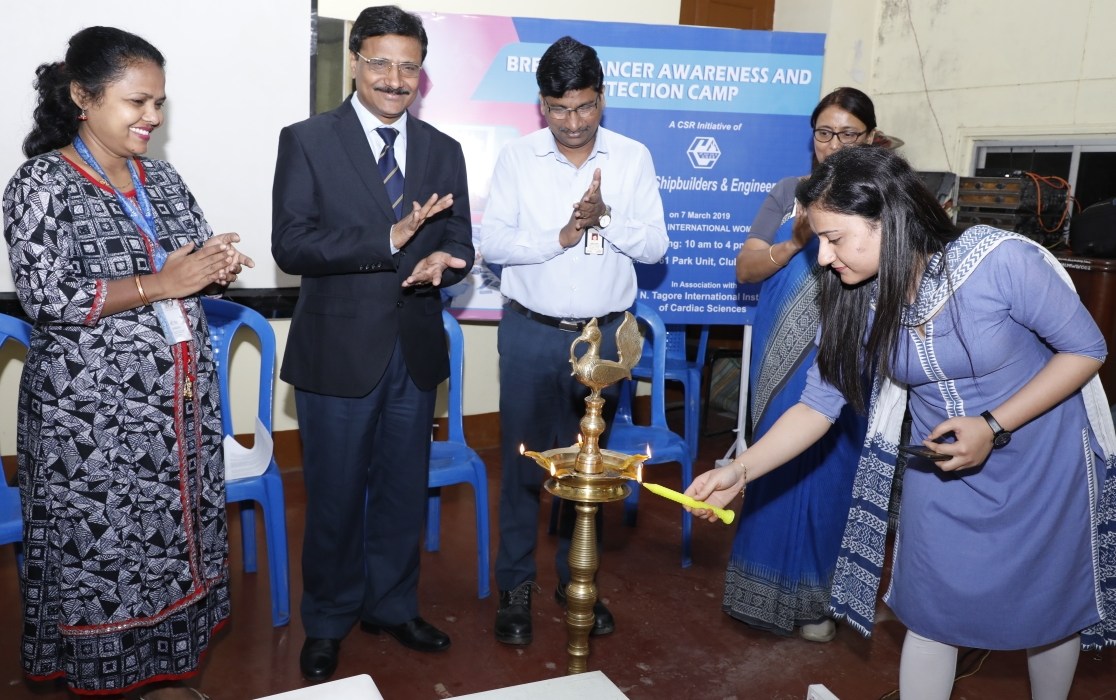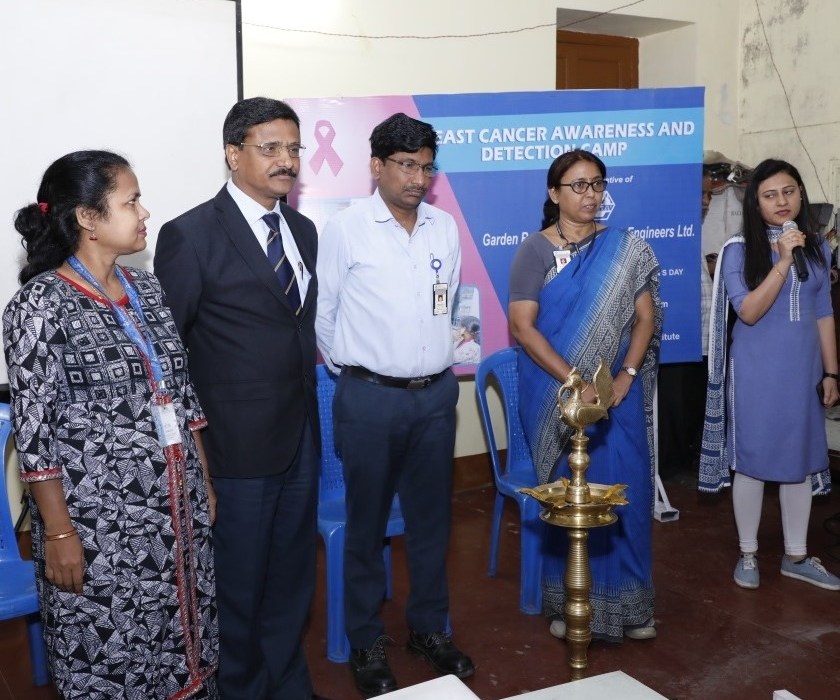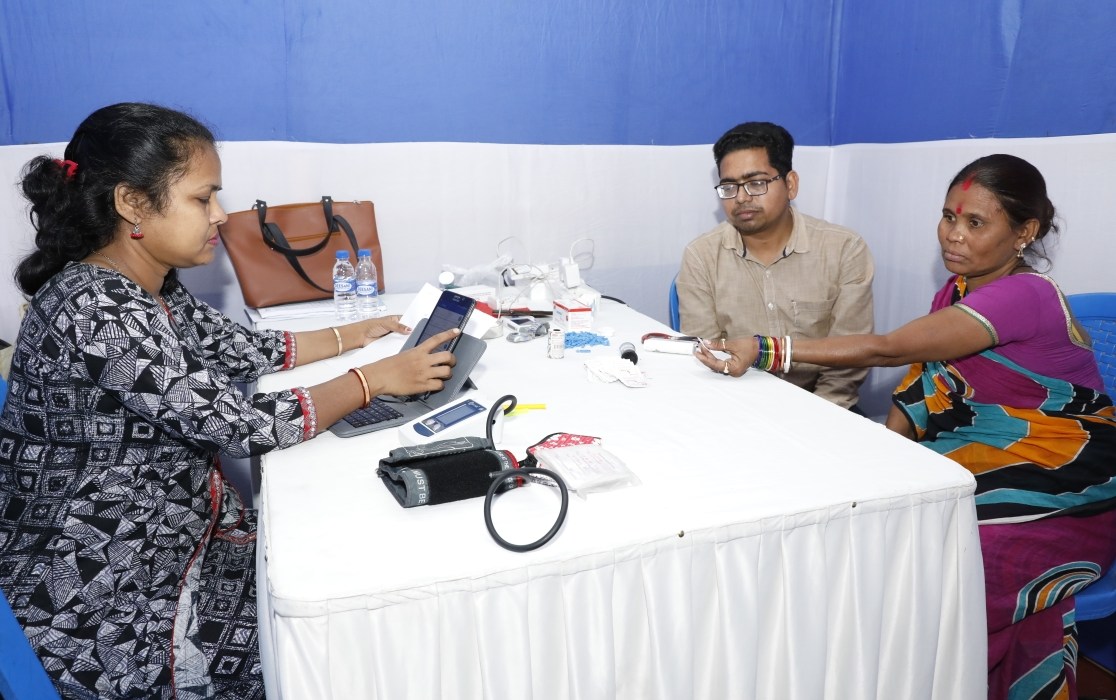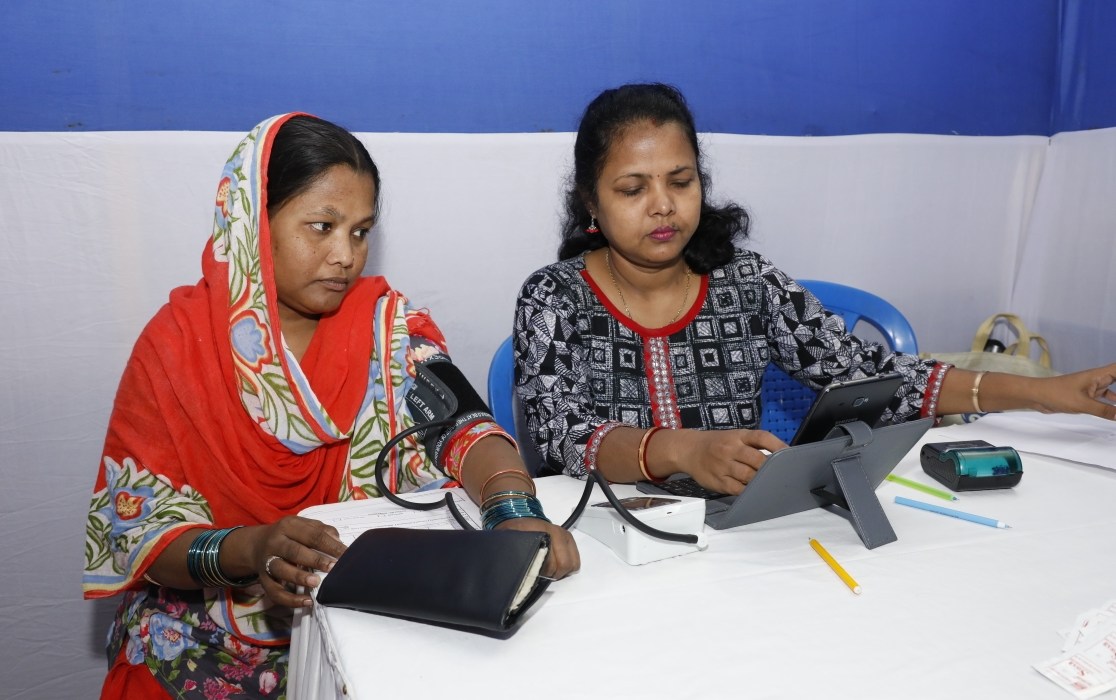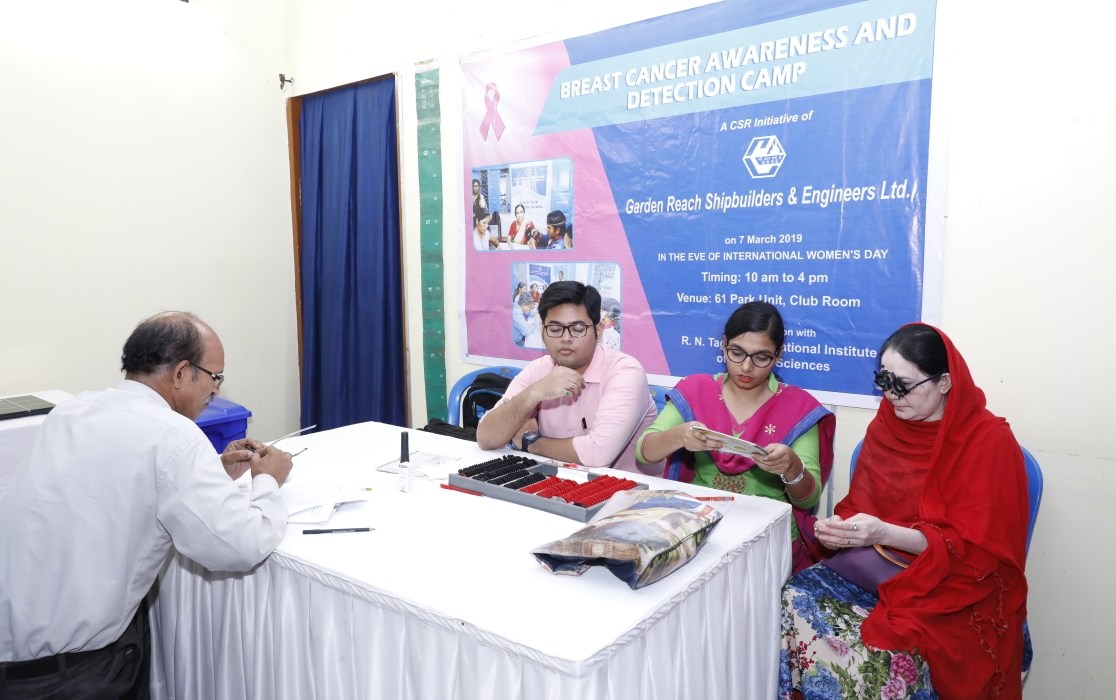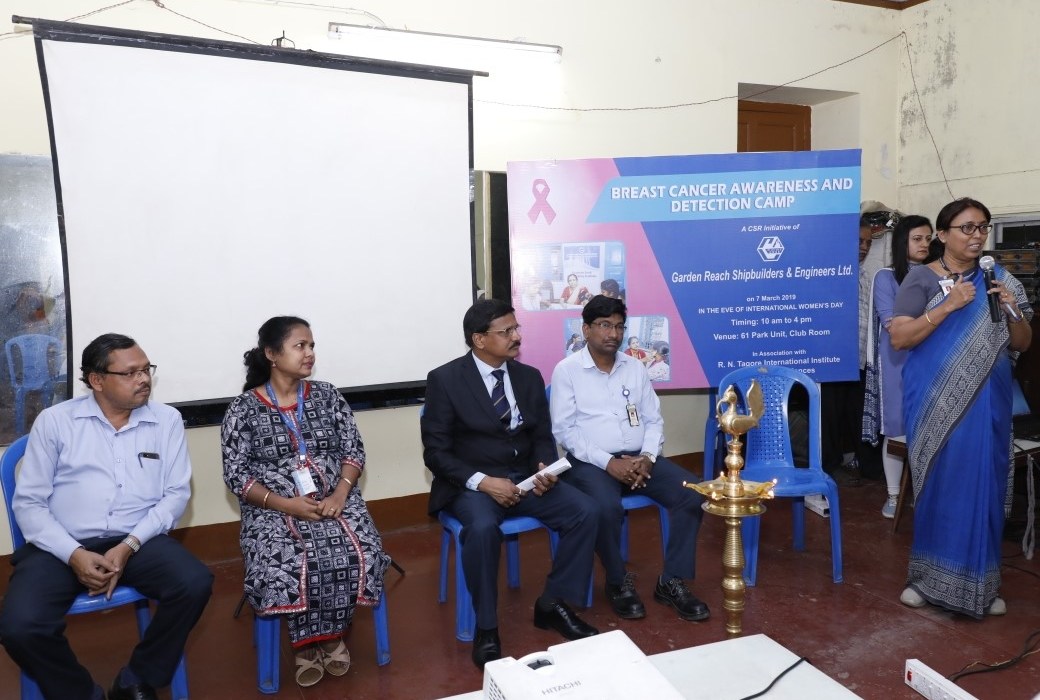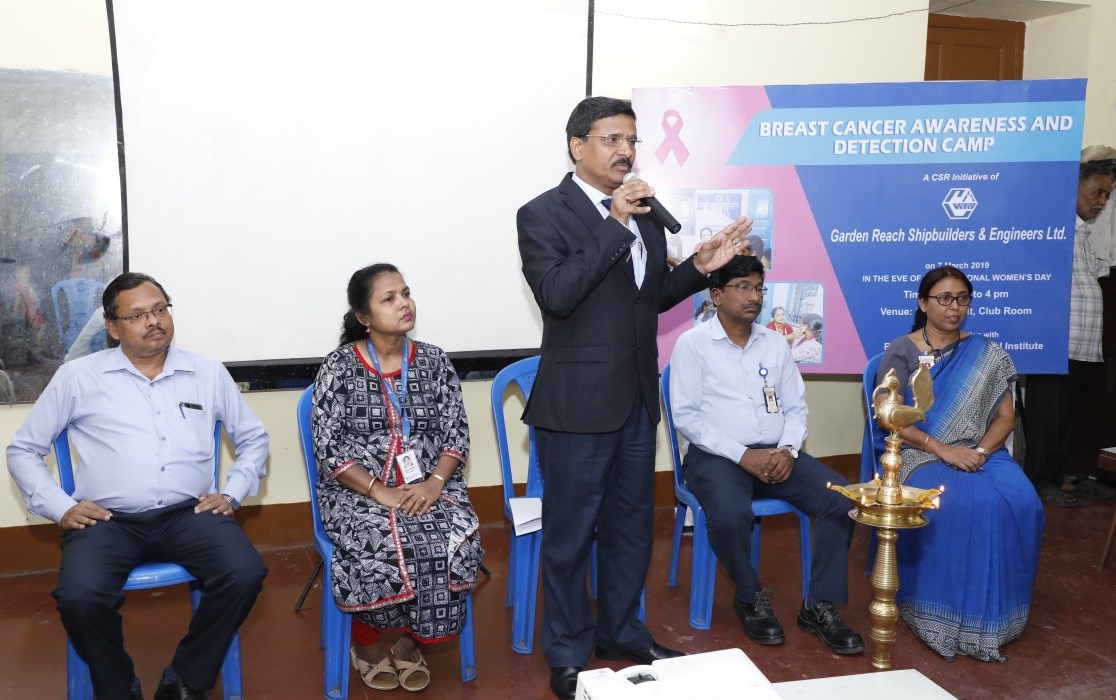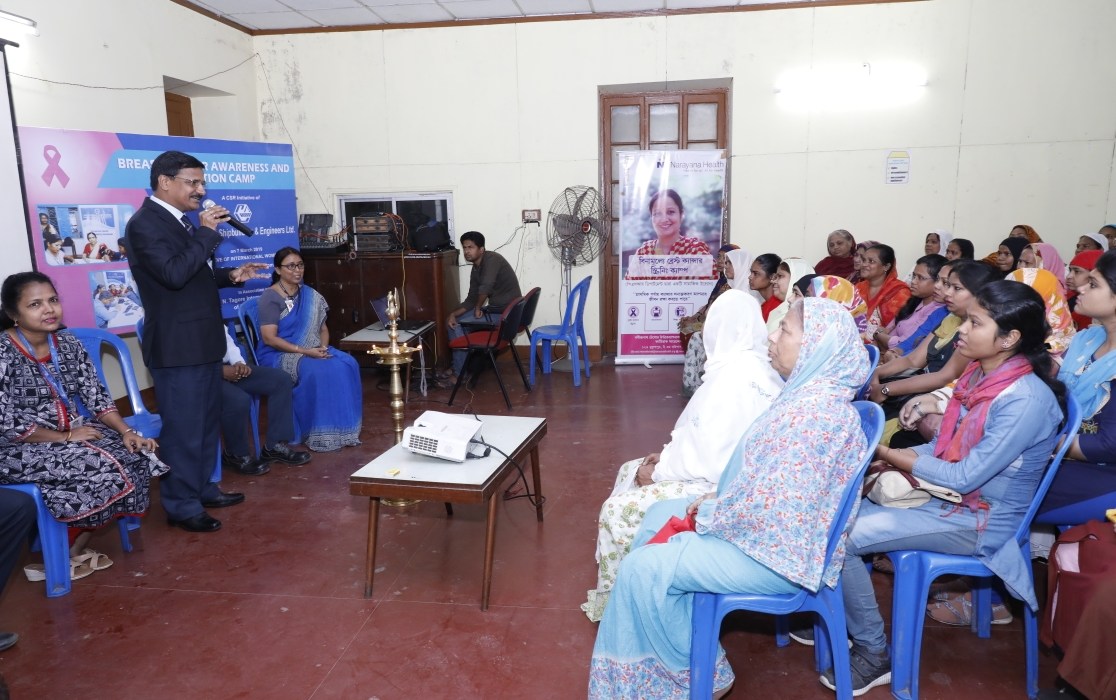 Breast Cancer Awareness & Detection Camp organised, as a CSR Initiative, commenced from 07 to 08 Mar 19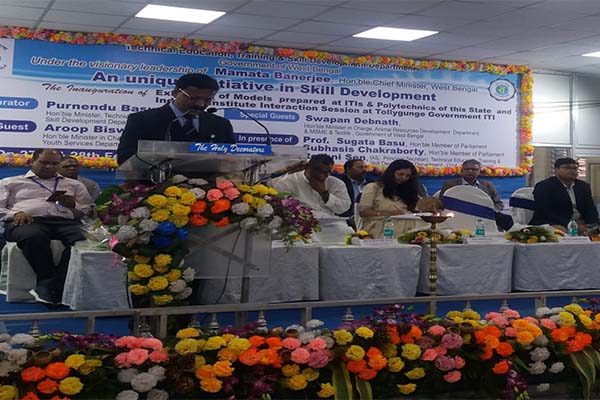 Participation in Model Exhibition & Industry- Institute Interaction organized by Department of Technical Education, Training & Skill Development, Govt. of West Bengal on 27 & 28 Feb 2019 at ITI, Tollygunge, Kolkata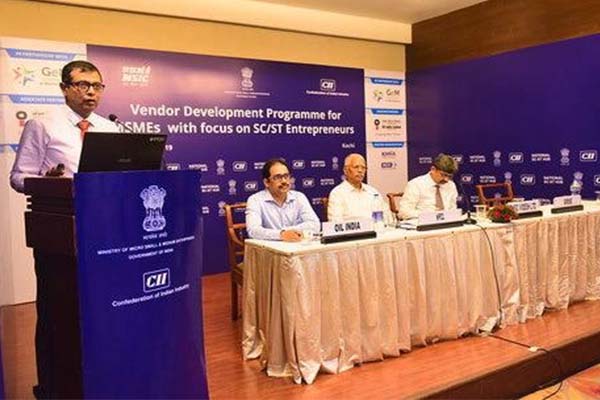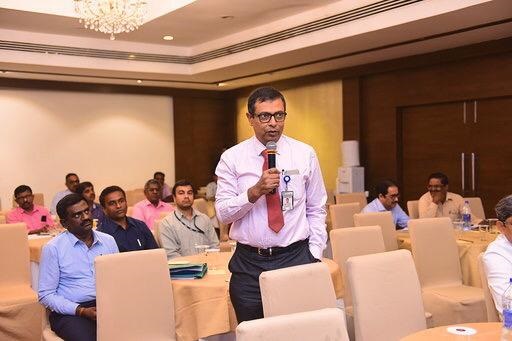 Kochi CII SC/ST Vendor Meet on 22 Feb 19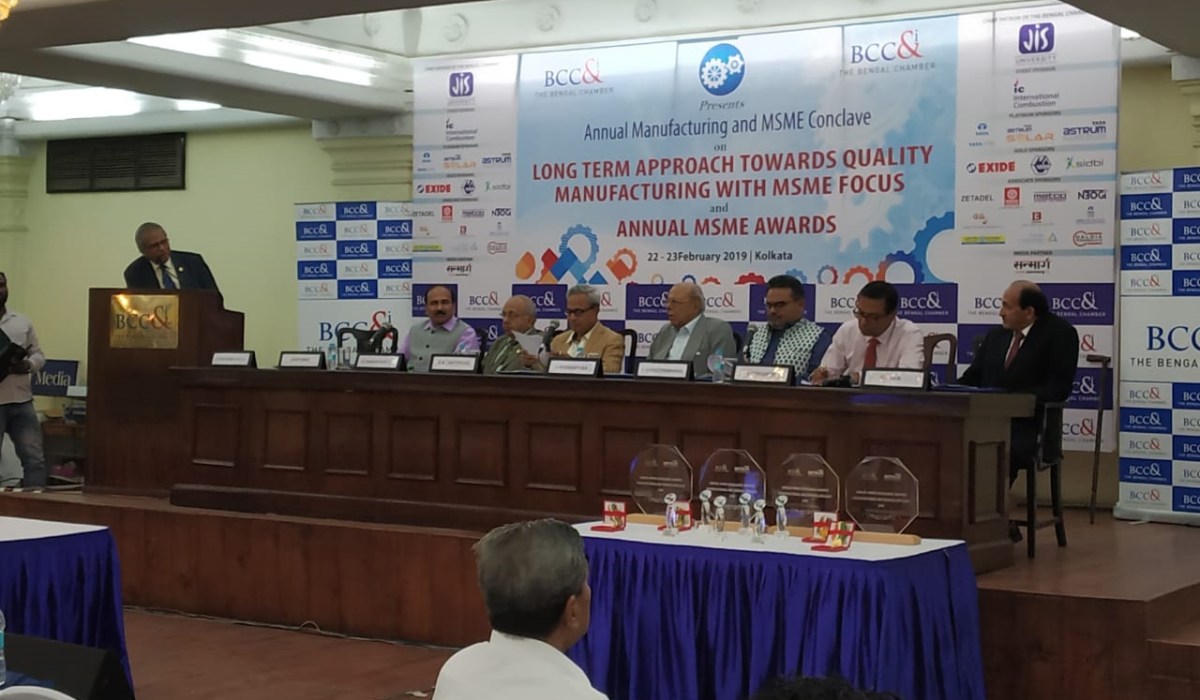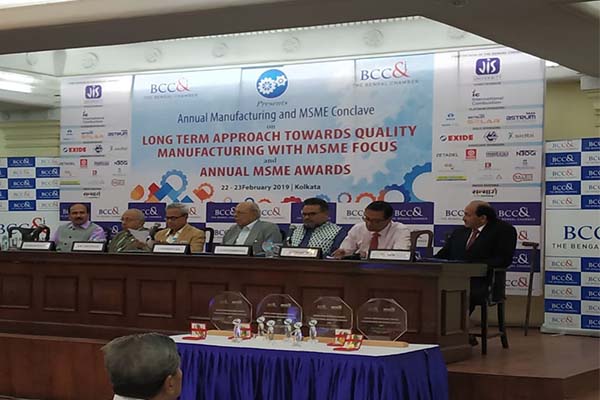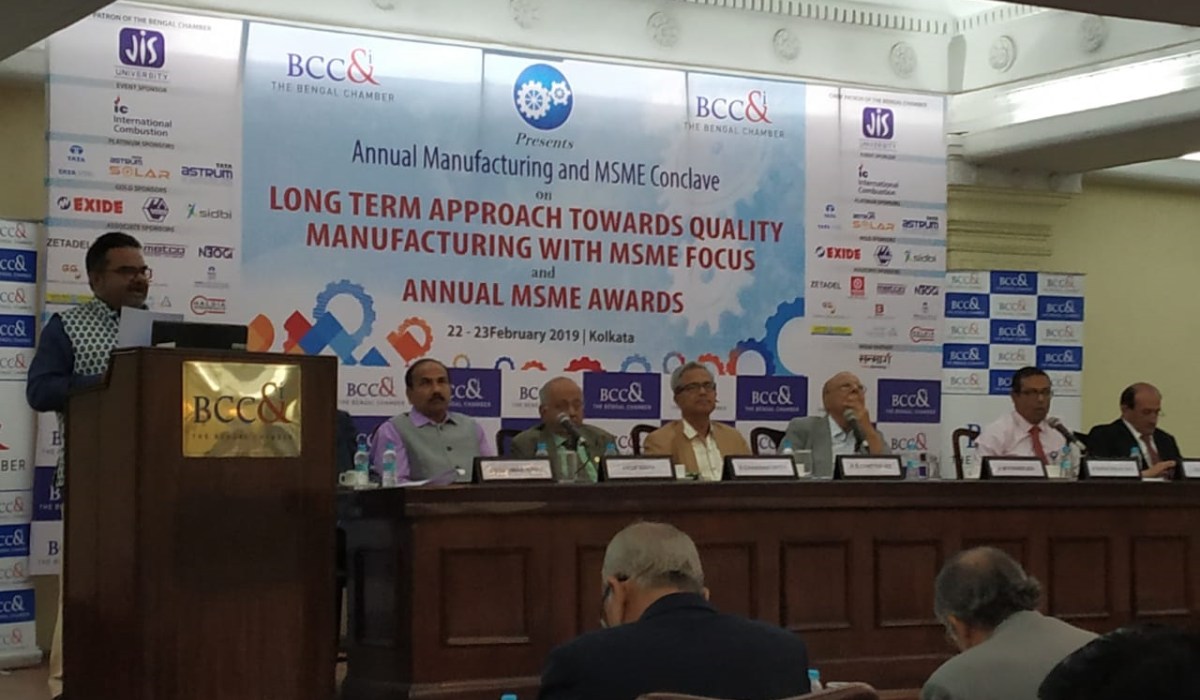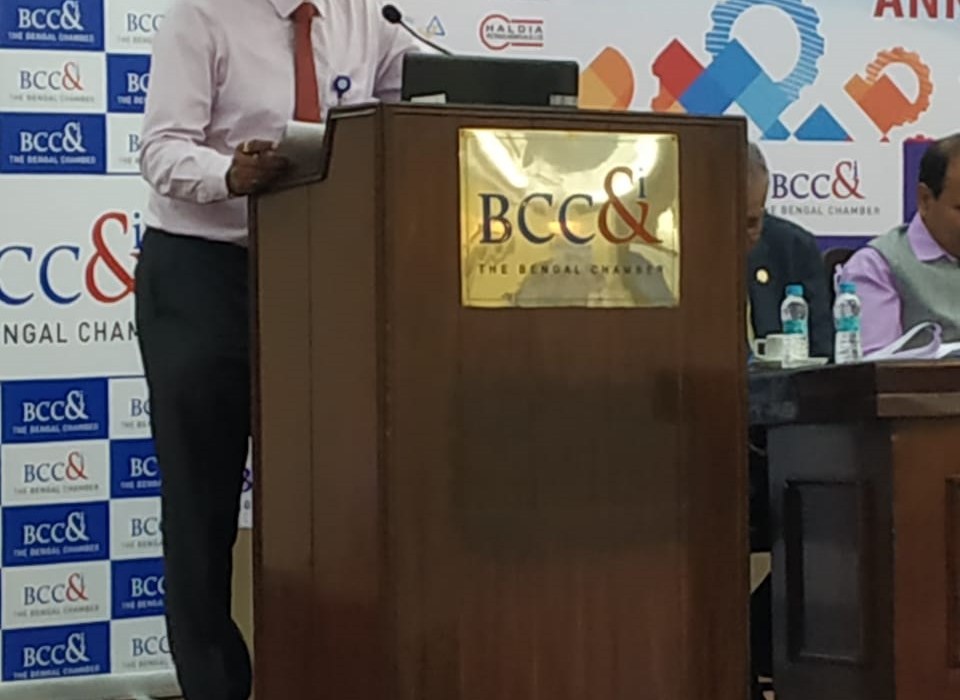 Participation in the Vendor Development Programme organised by Bengal Chamber of Commerce & Industry
Vendor Development Program for MSMEs with focus on SC/ST Entrepreneurs, on 22 Feb 19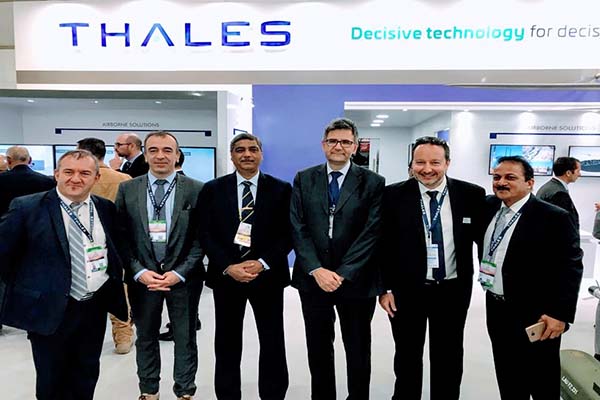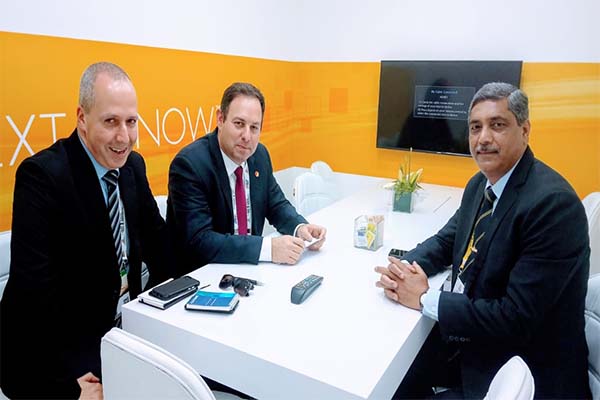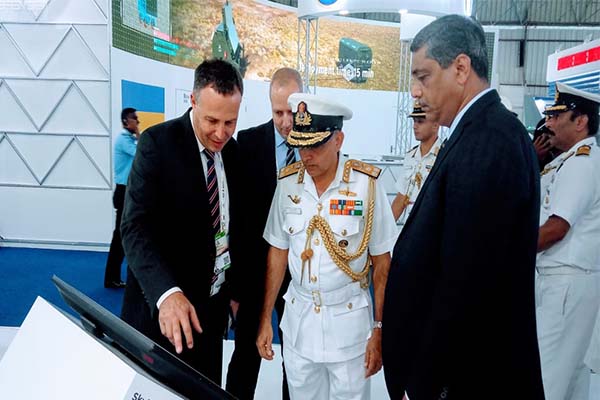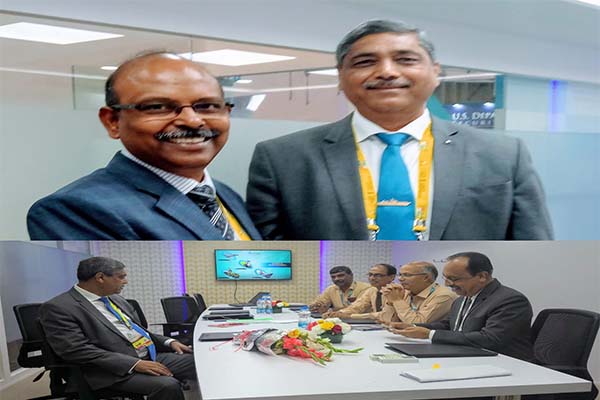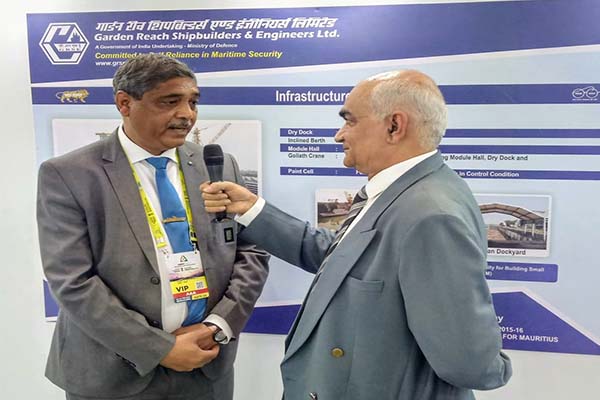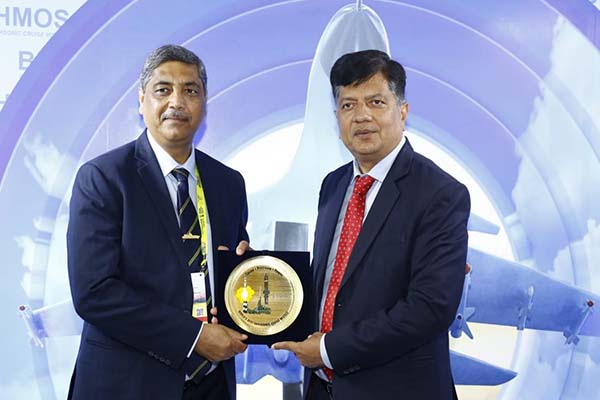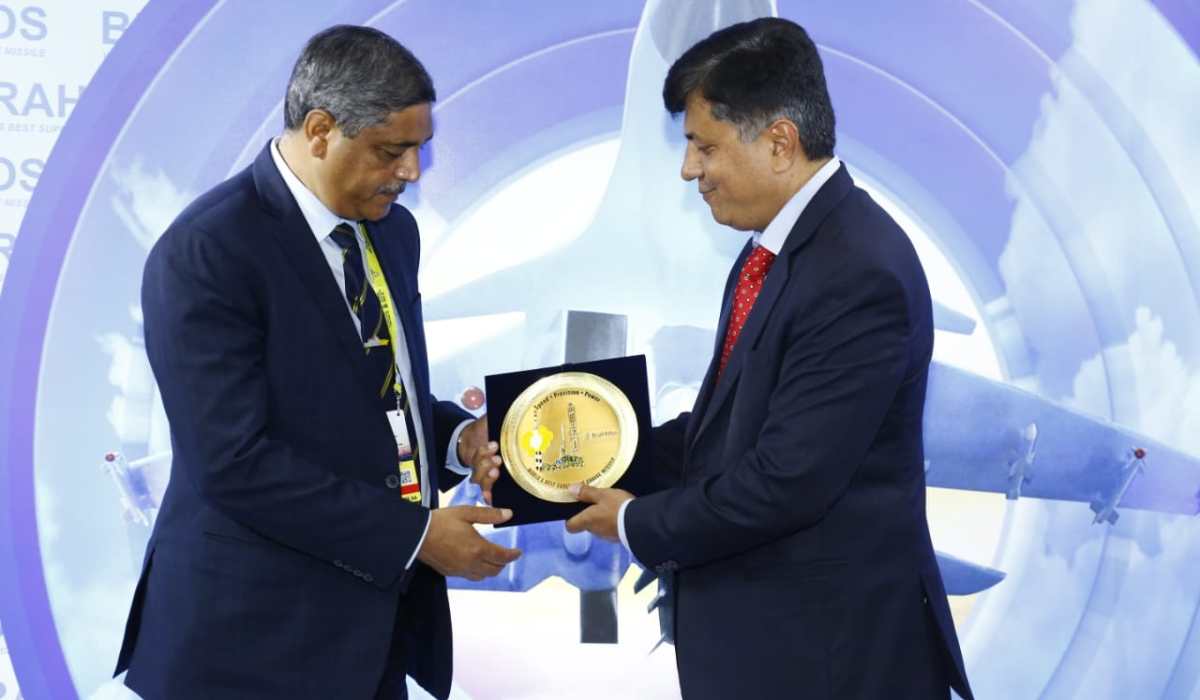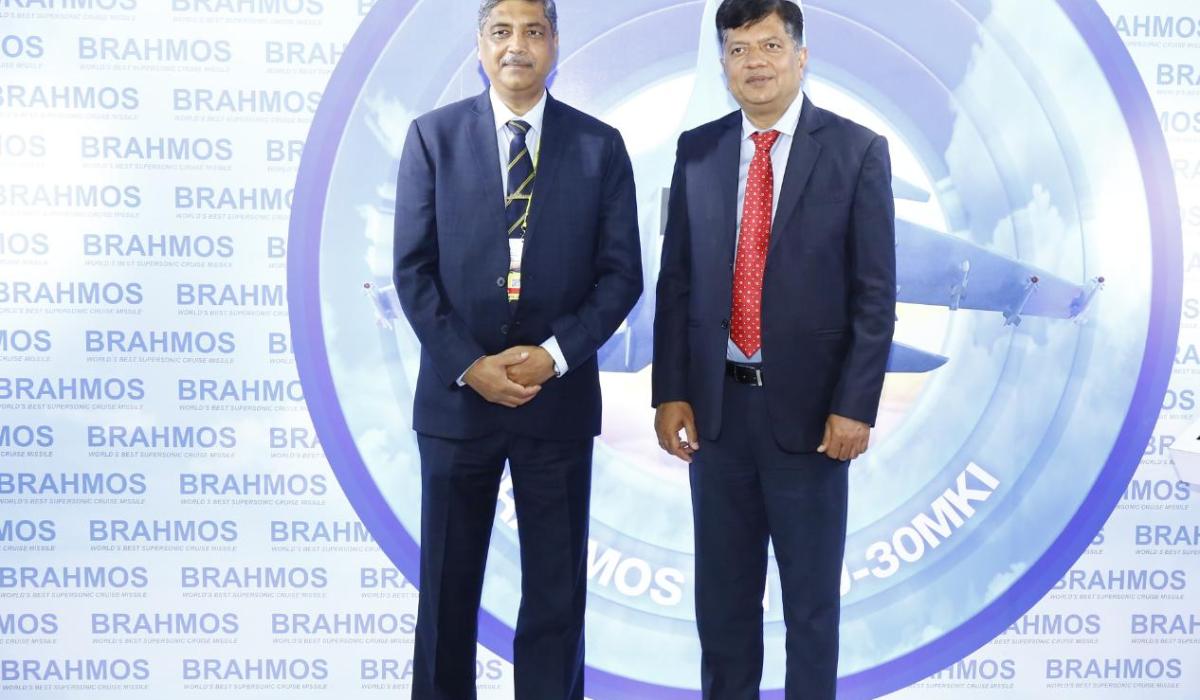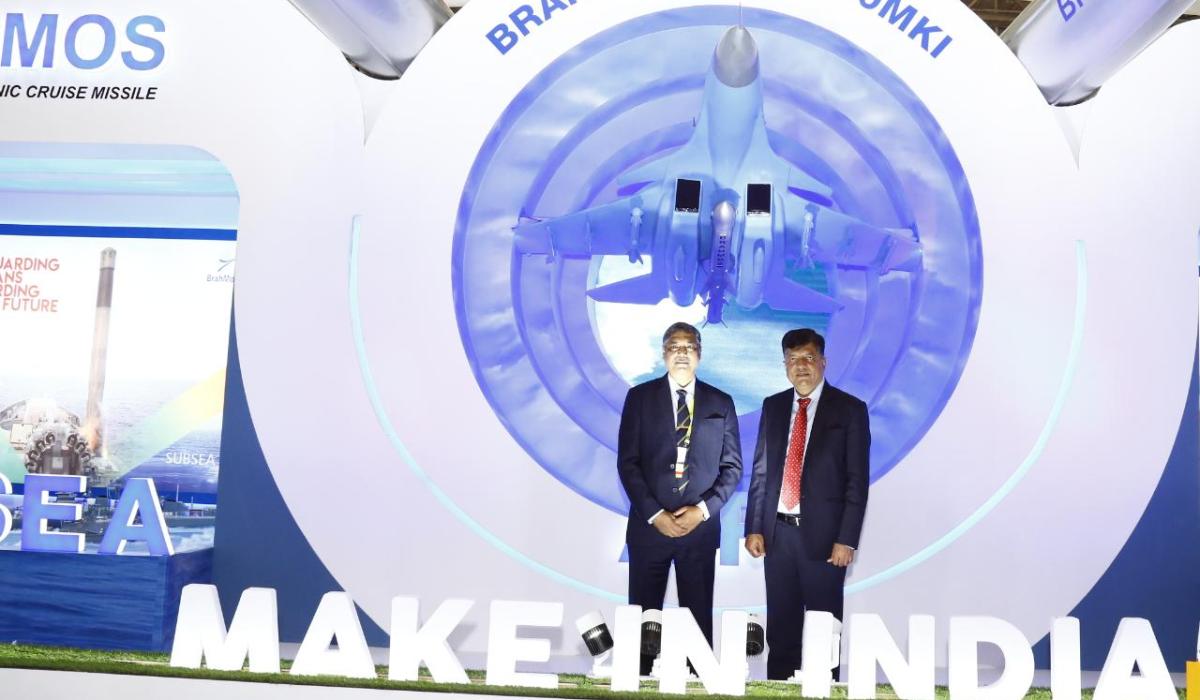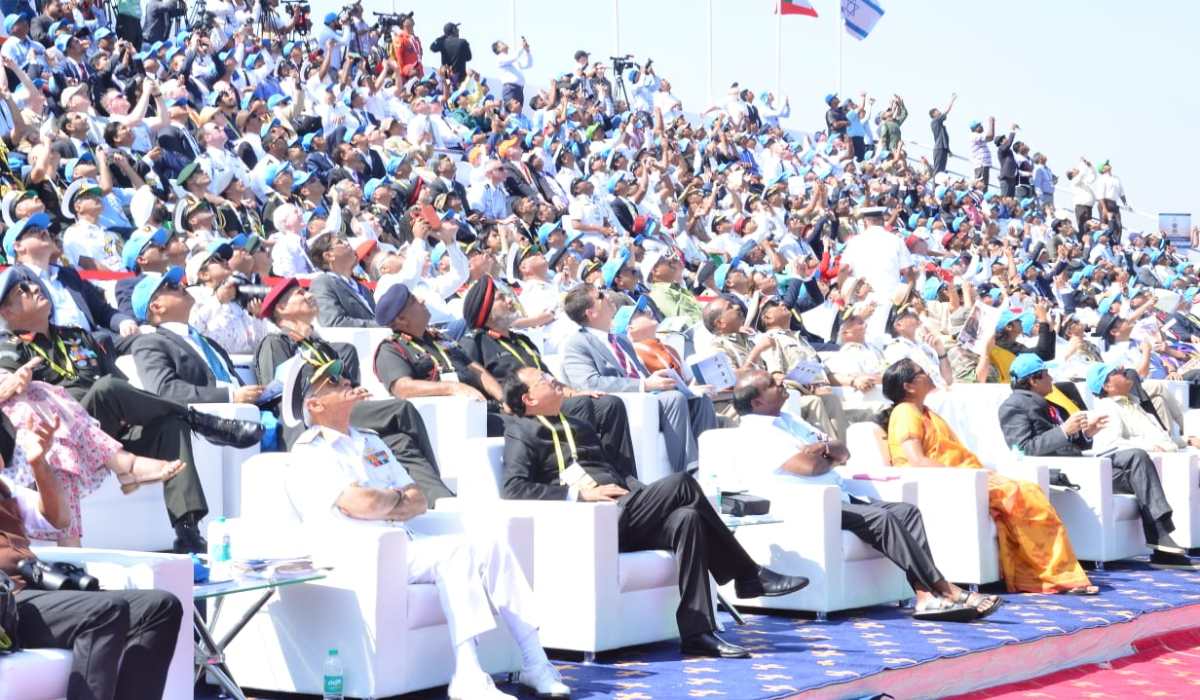 Rear Admiral V.K.Saxena, IN (Retd.), CMD GRSE at Aero India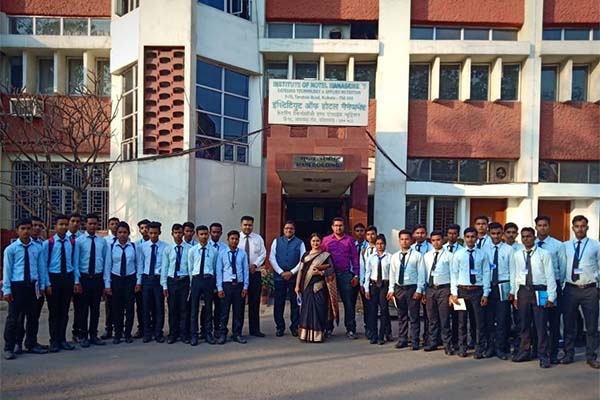 Skill Development Training to Govt. ITI Balurghat Students on 19 & 20 Feb 19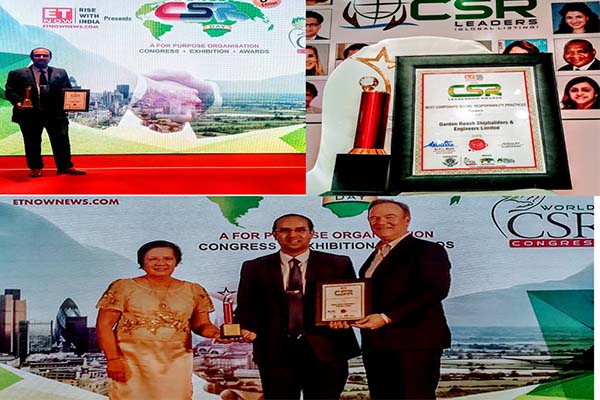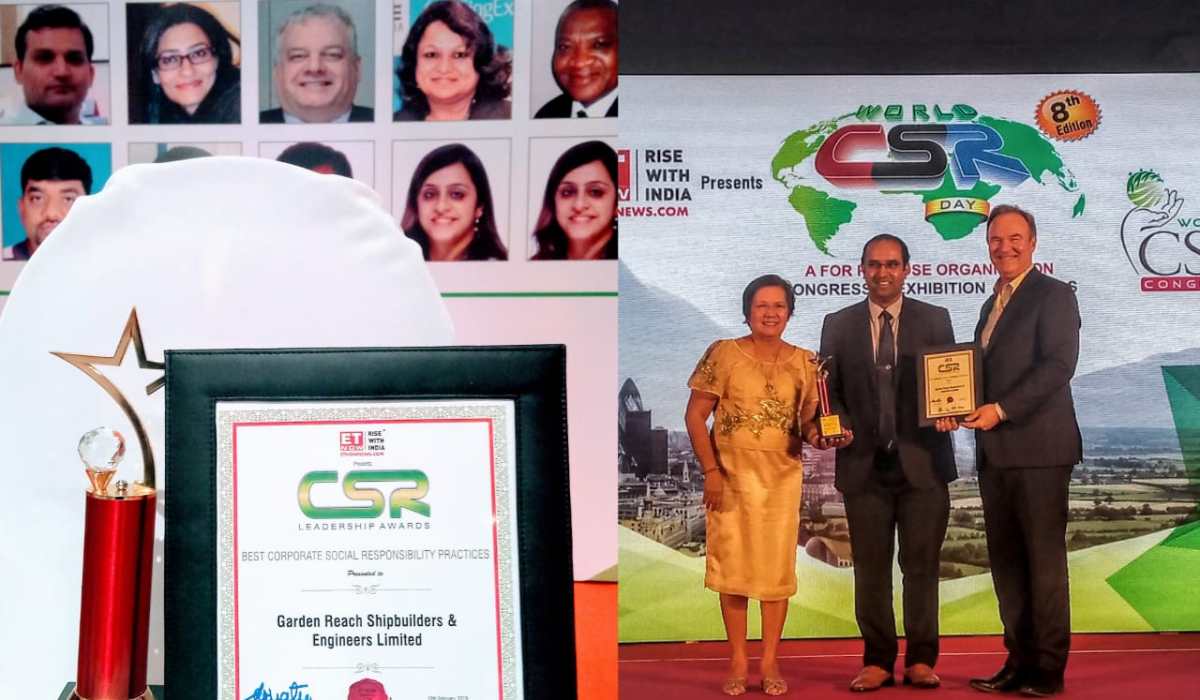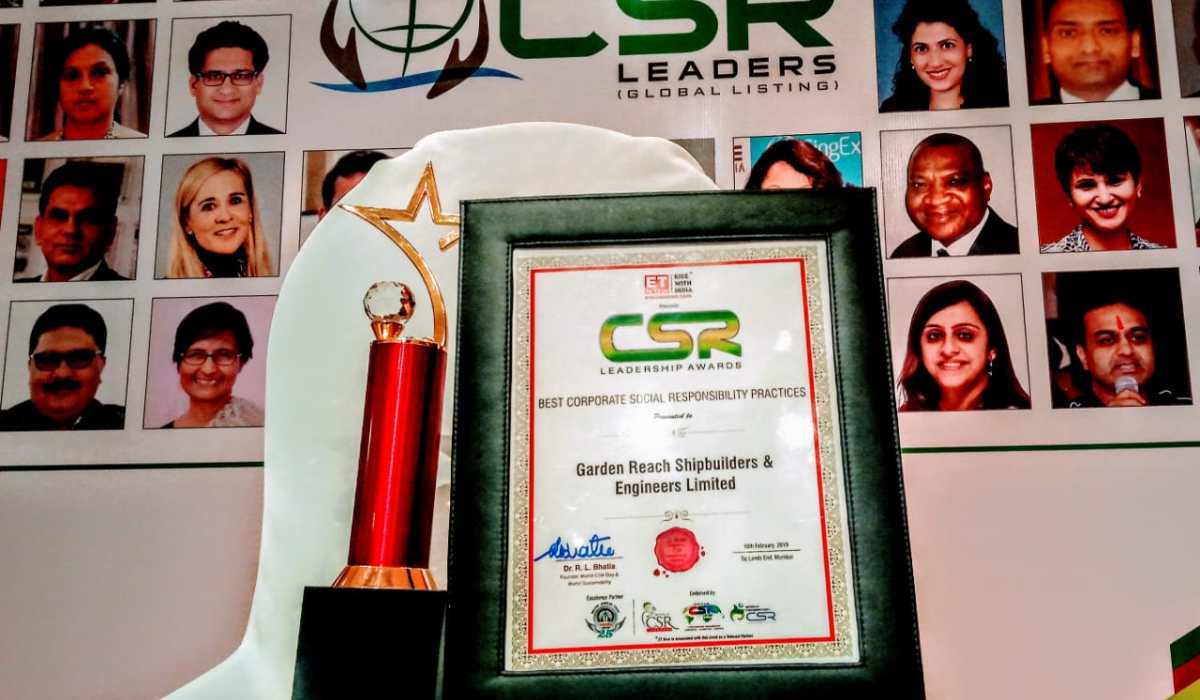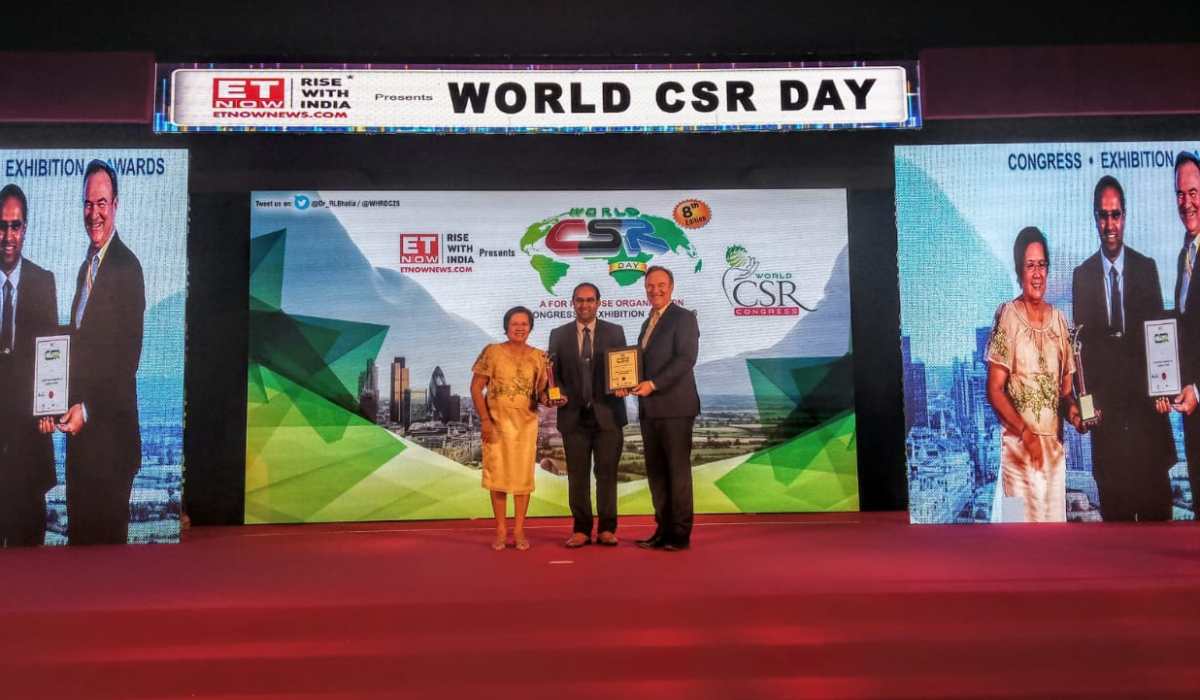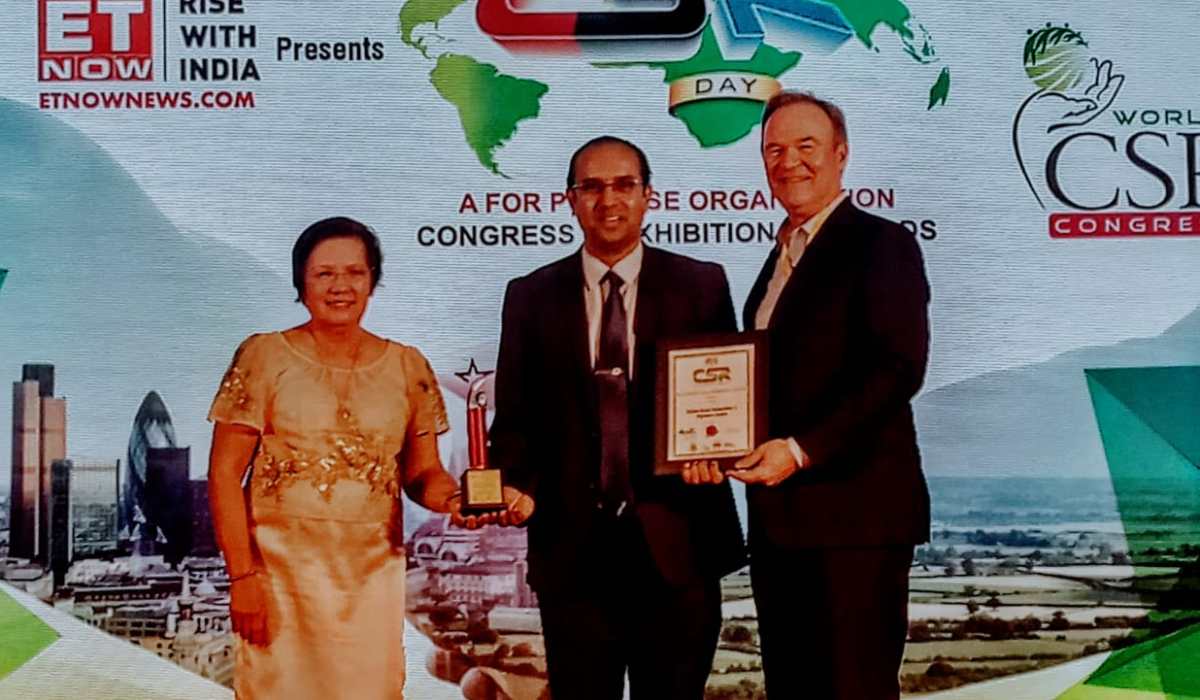 "ET Now CSR Leadership Award" by ET Now and World CSR Congress in the Category of "Best Corporate Social Responsibility Practices" on 18 Feb 19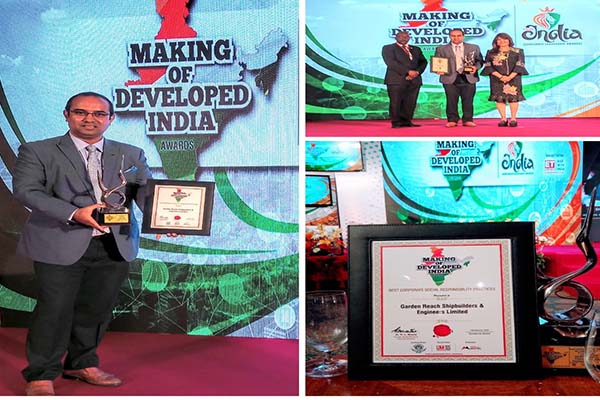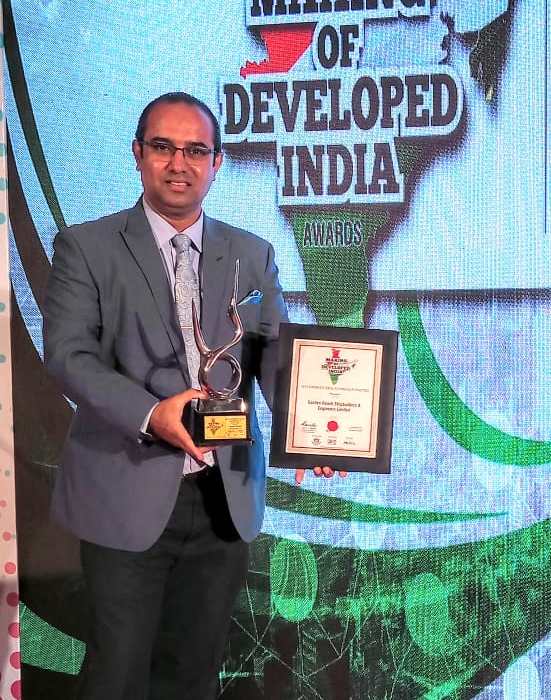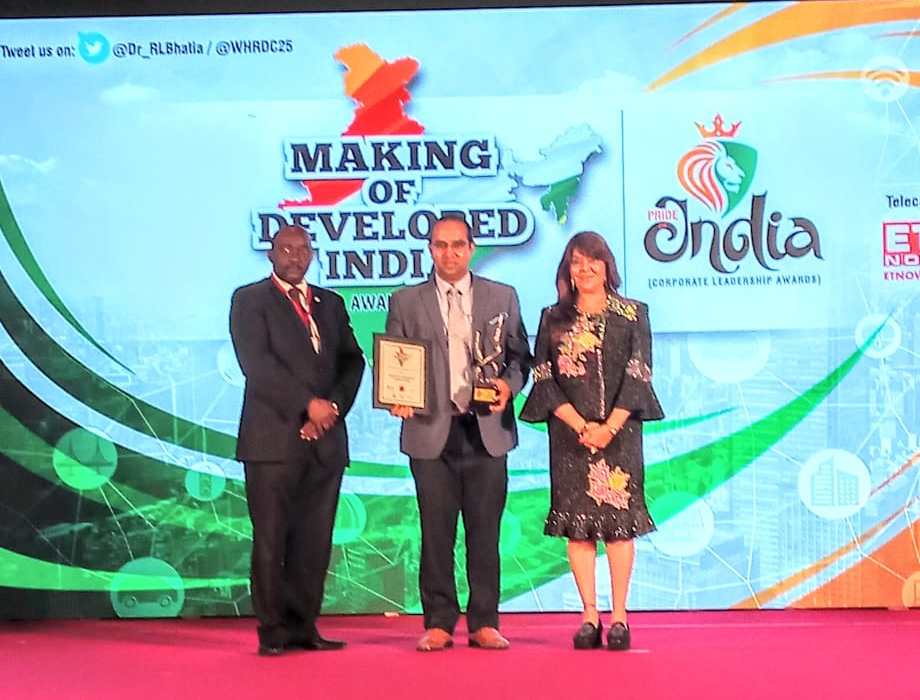 "Making of Developed India Award" by ET Now and World HRD Congress in the Category of "Best Corporate Social Responsibility Practices" on 17 Feb 19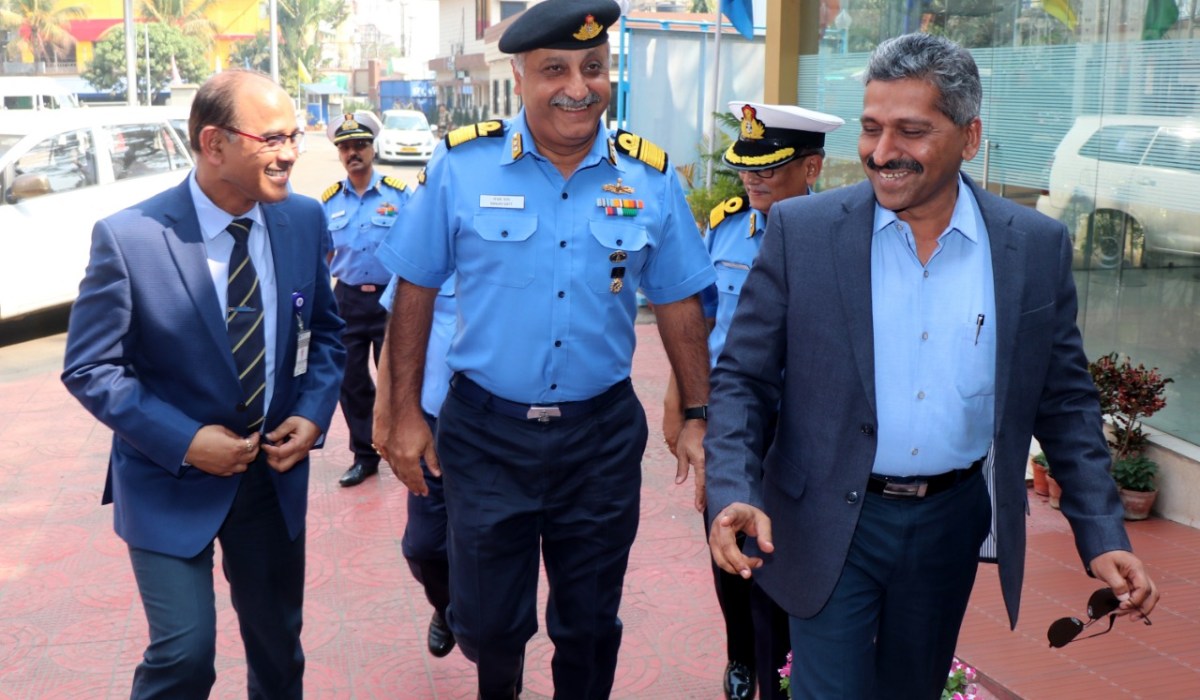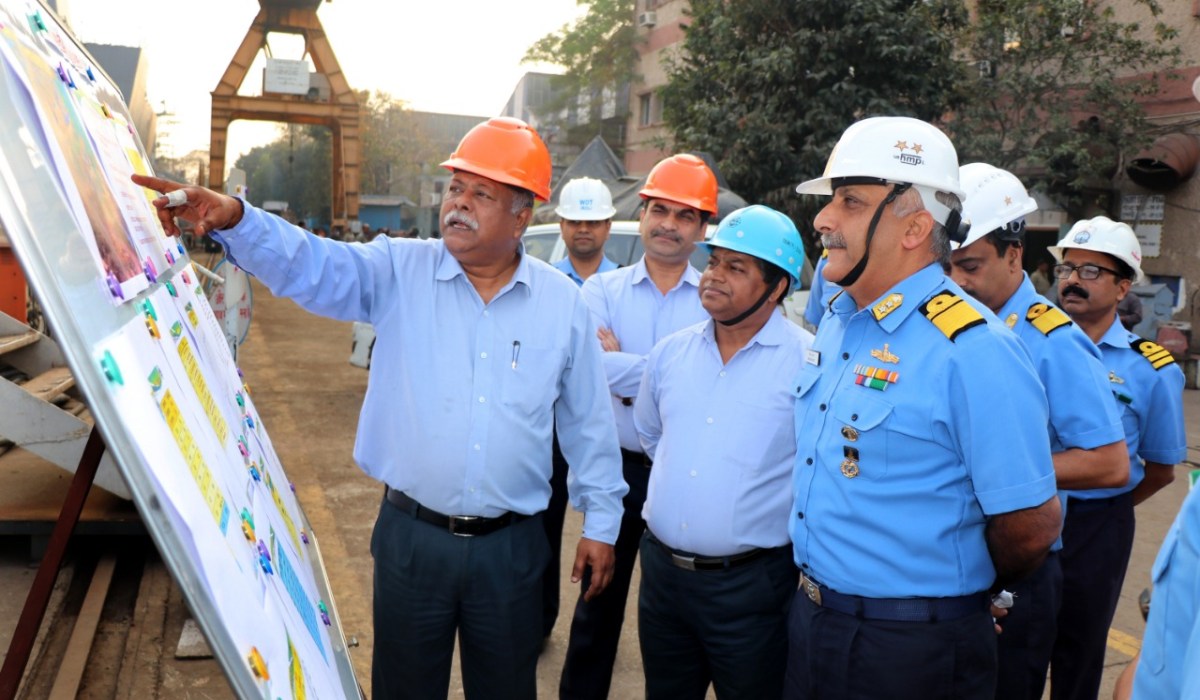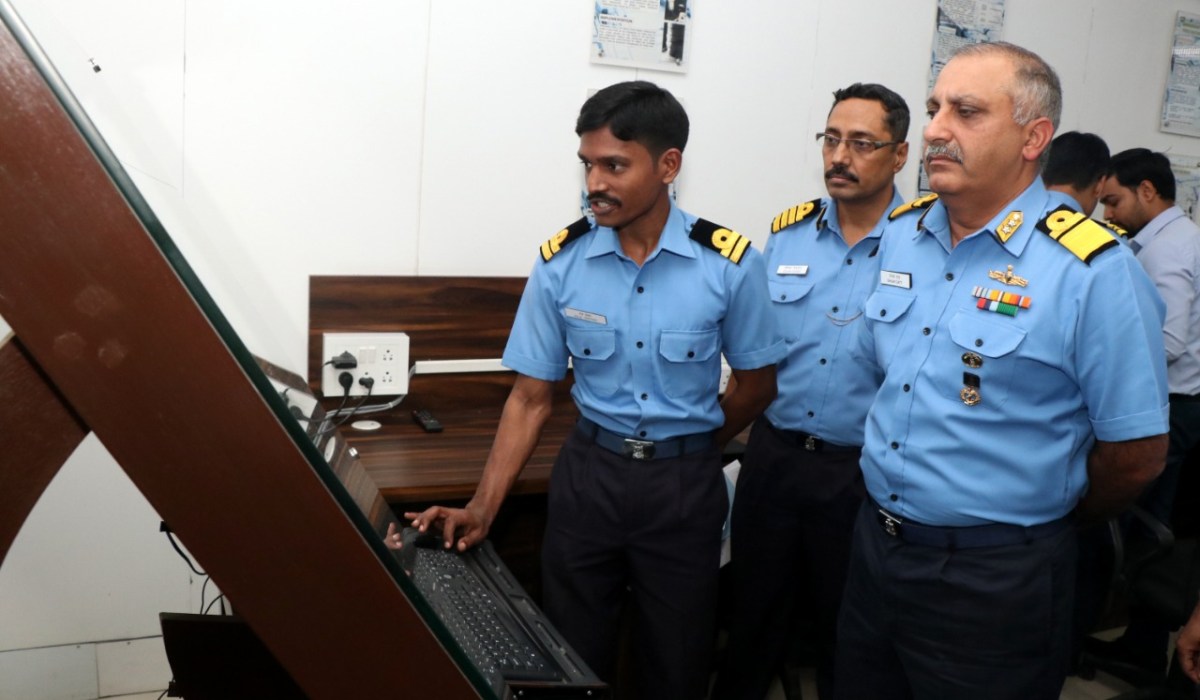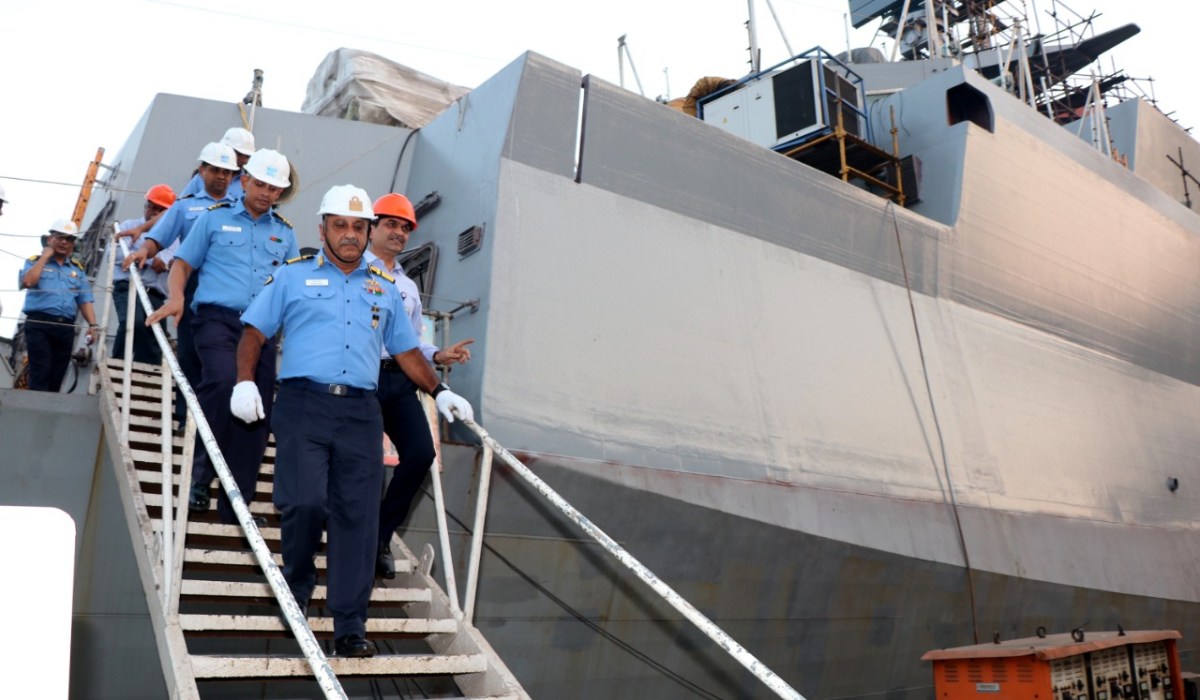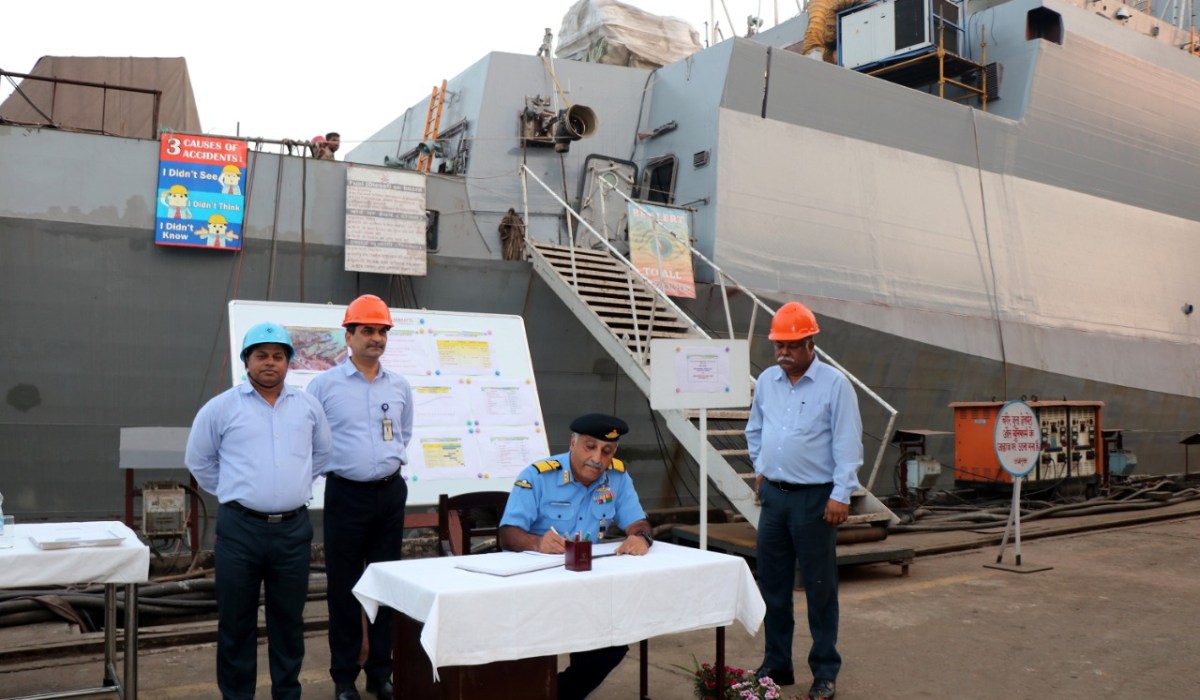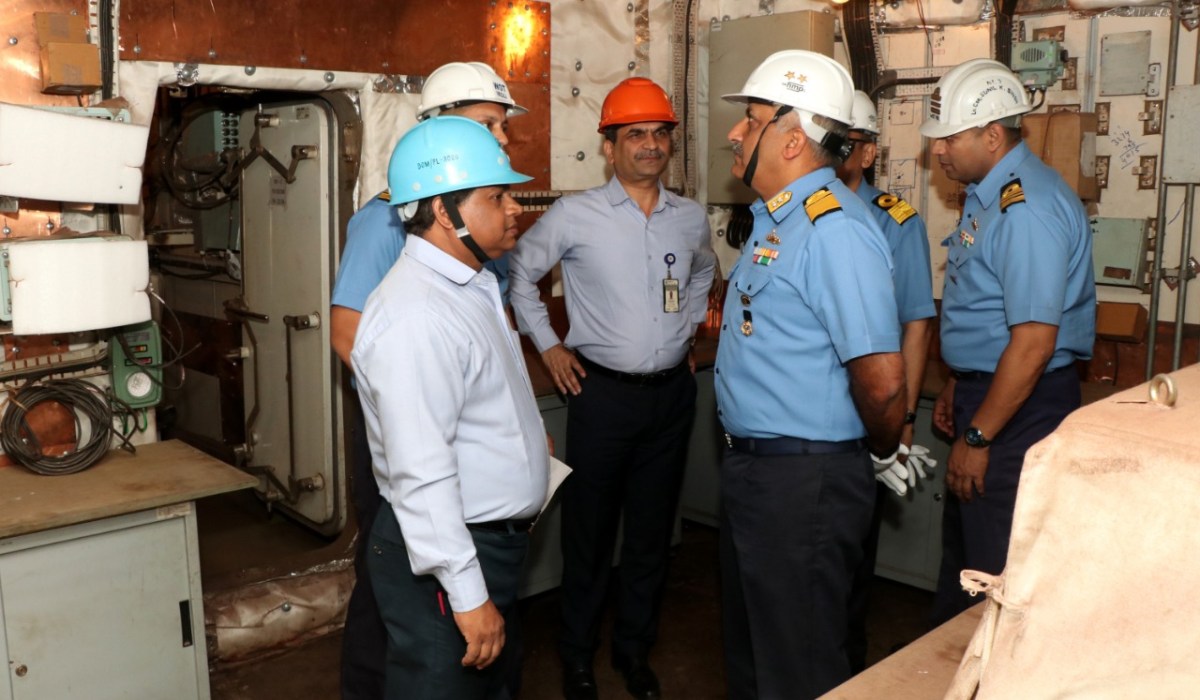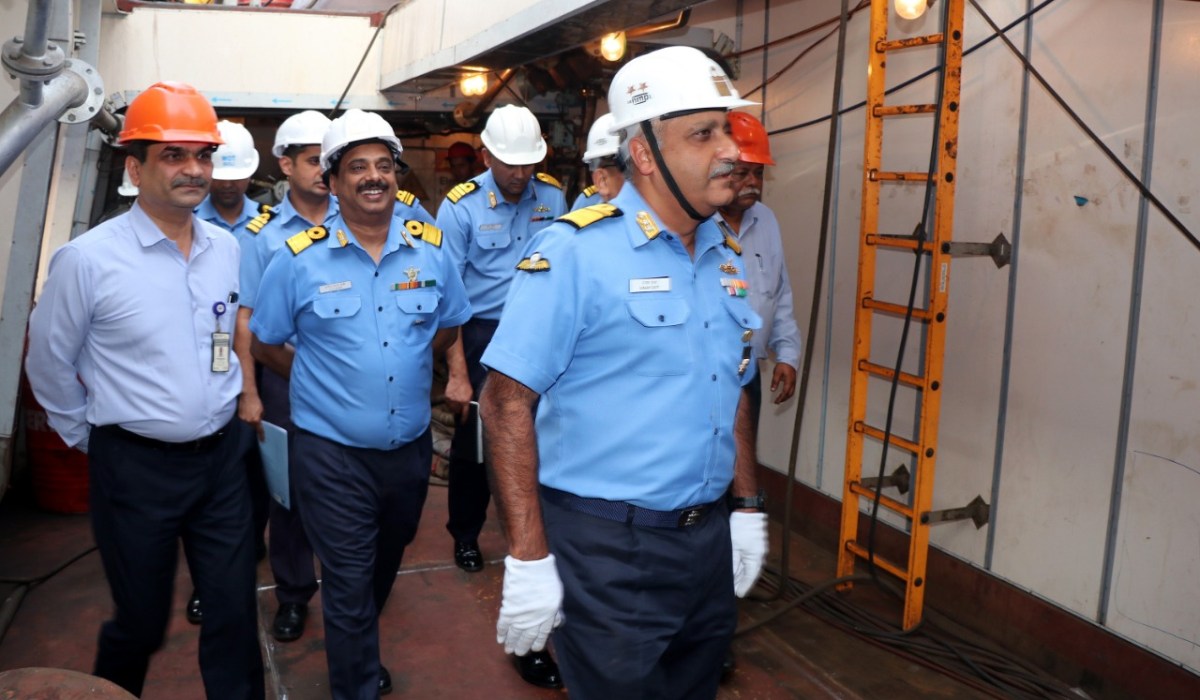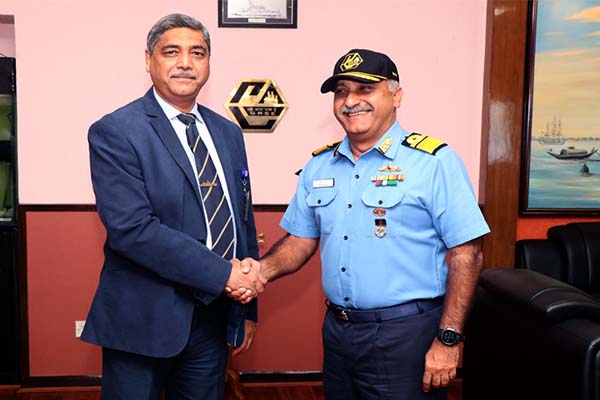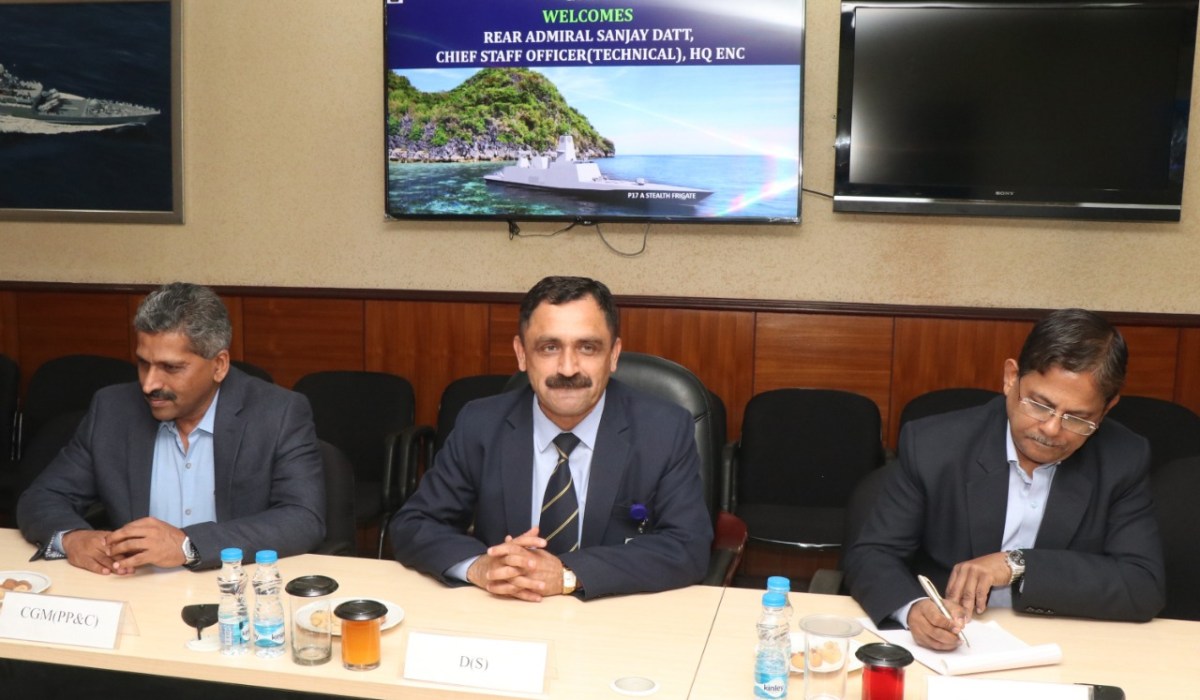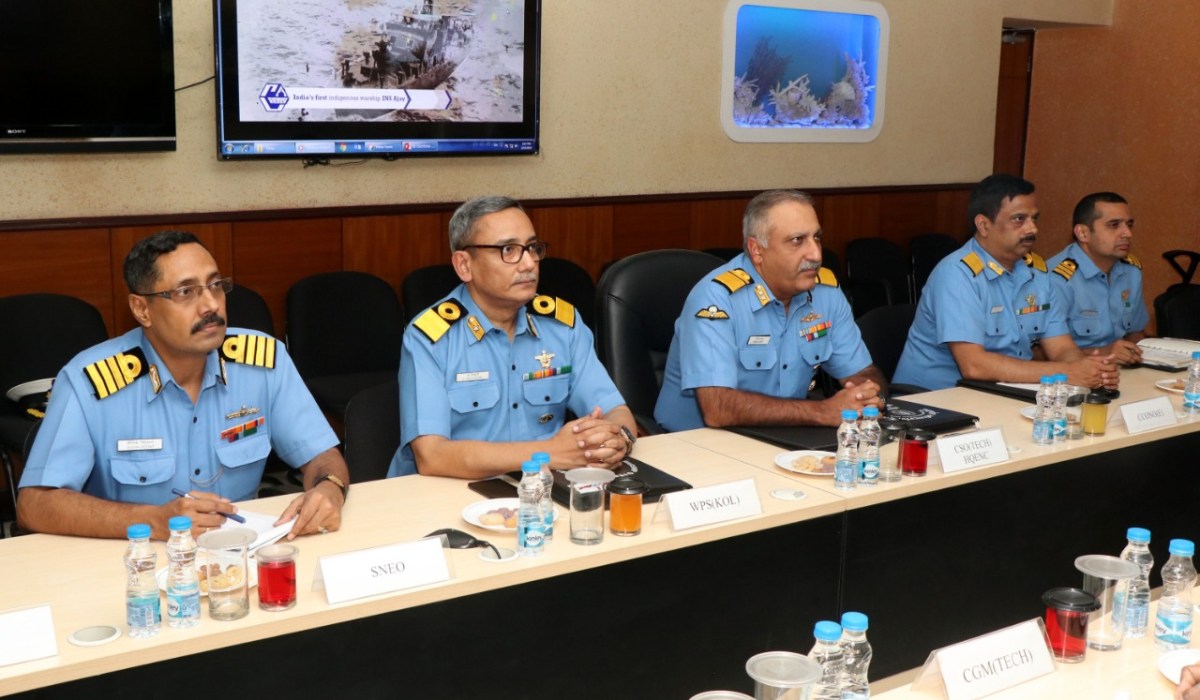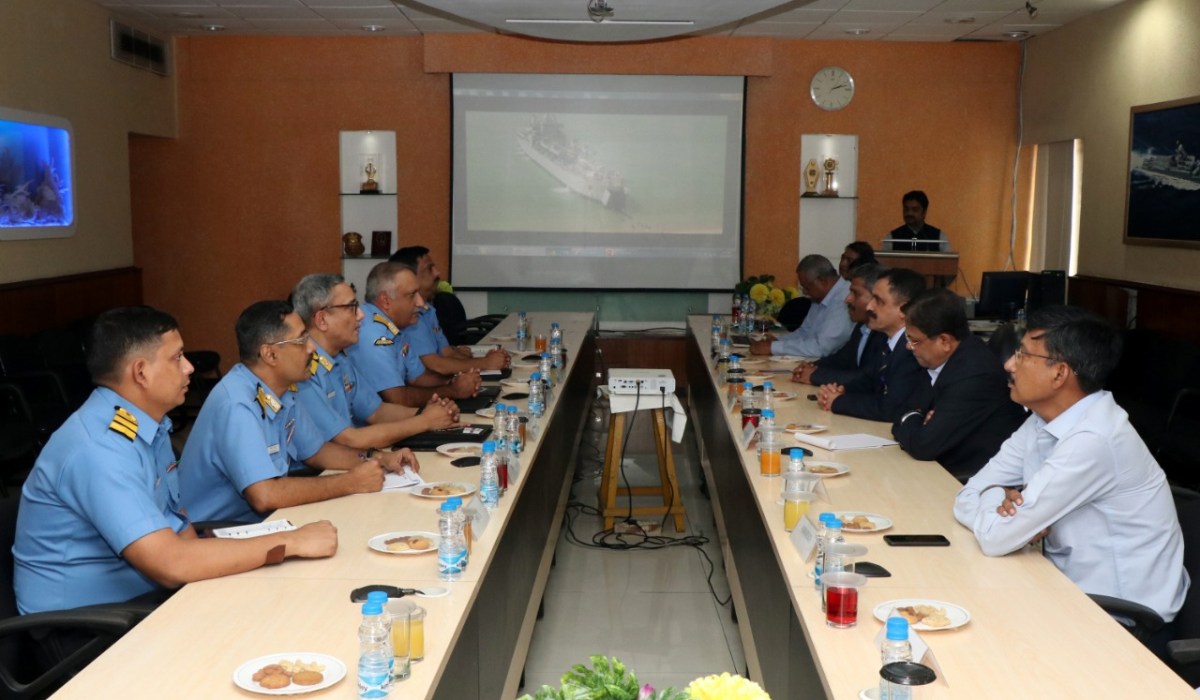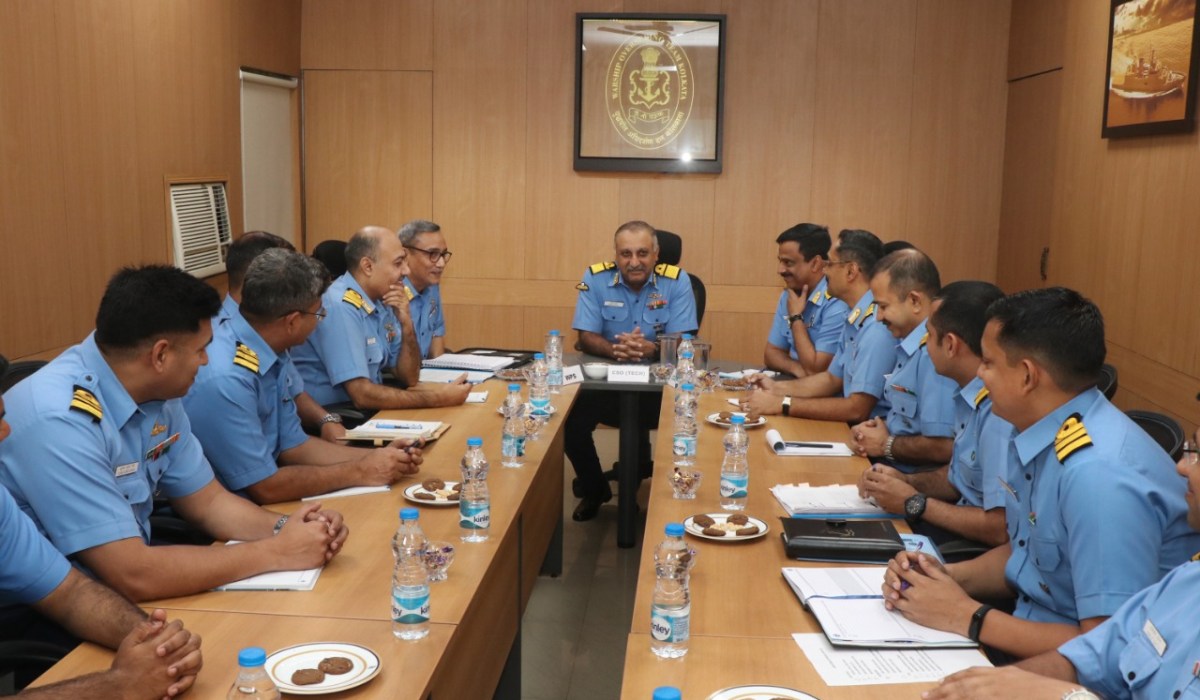 Rear Admiral Sanjay Datt, CSO (Tech) visits GRSE on 15 Feb 19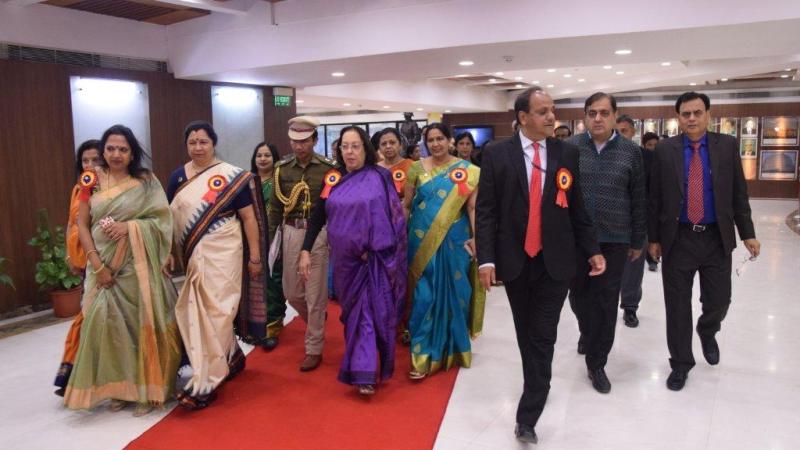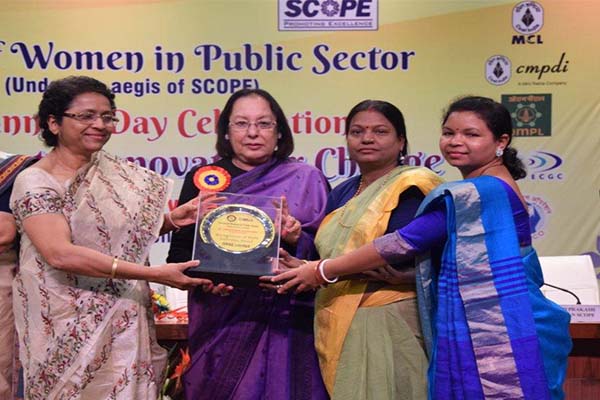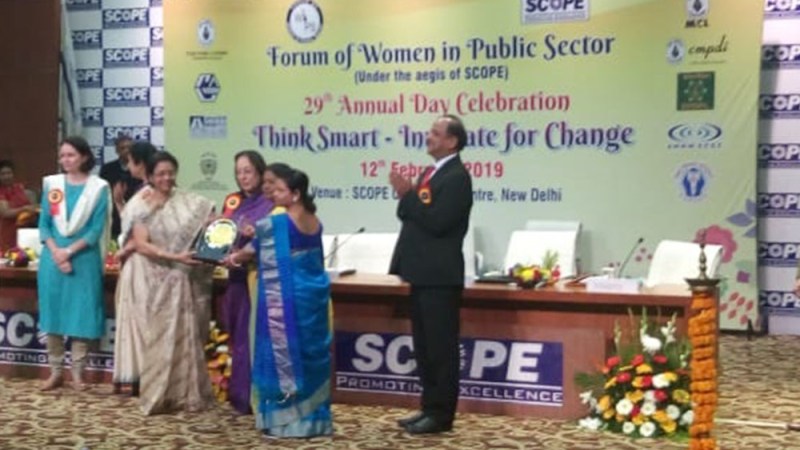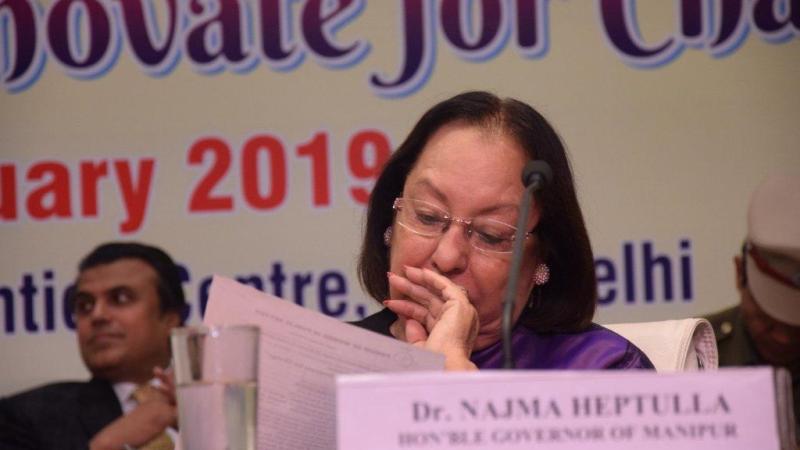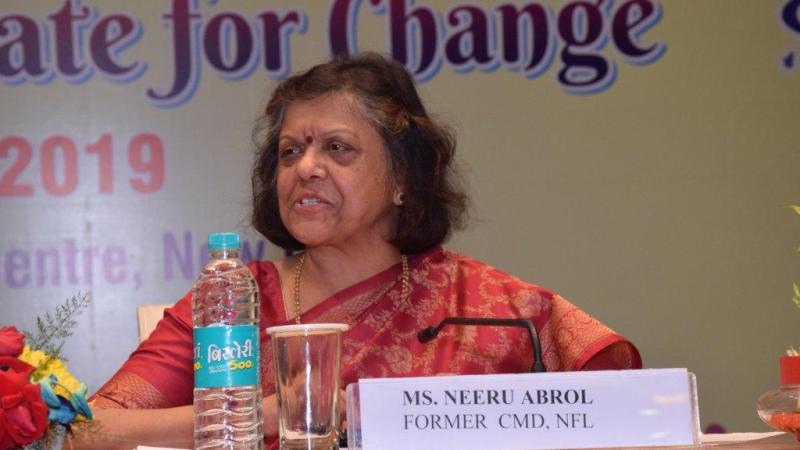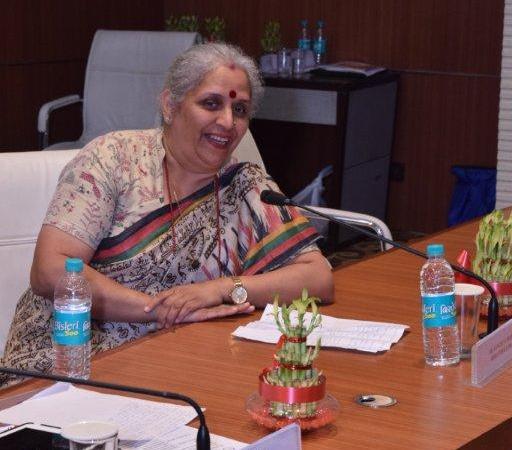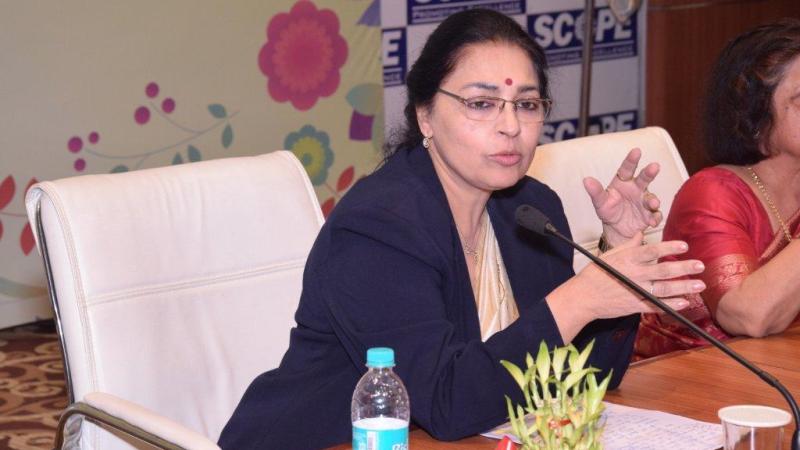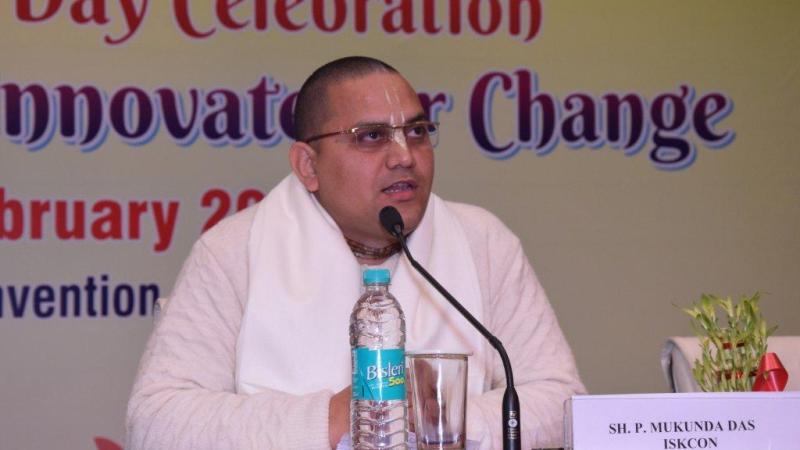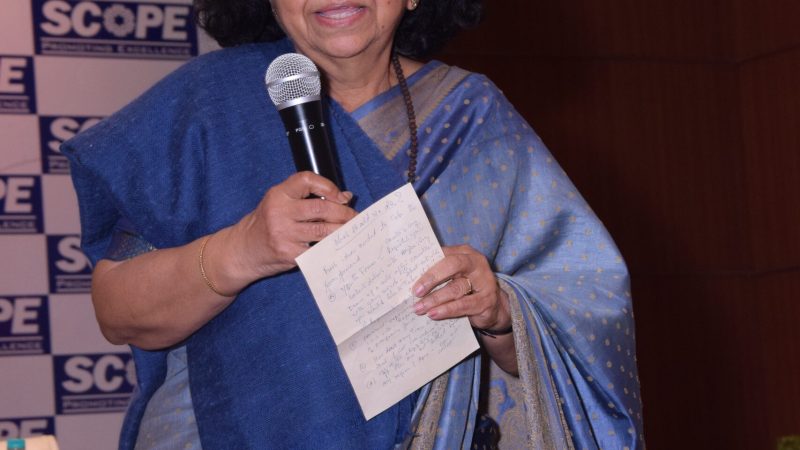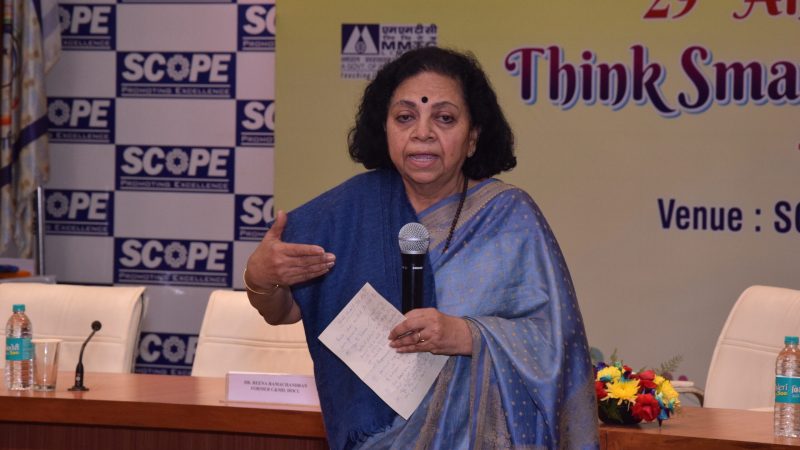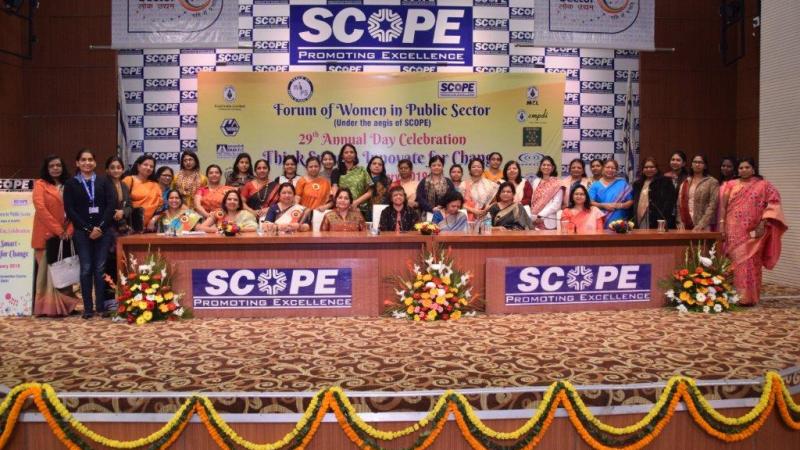 WIPS Excellence Awards 2018 for "Recognition Award, a Tribute to Excellence in Public Enterprise Management under Miniratna Category" on 12 Feb 19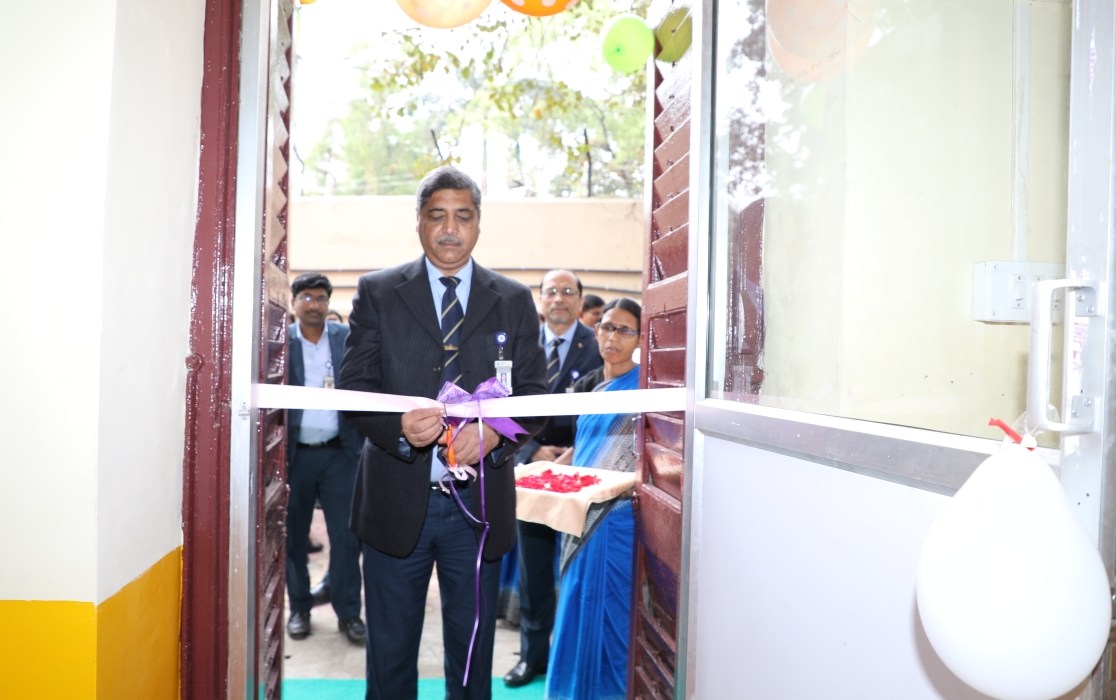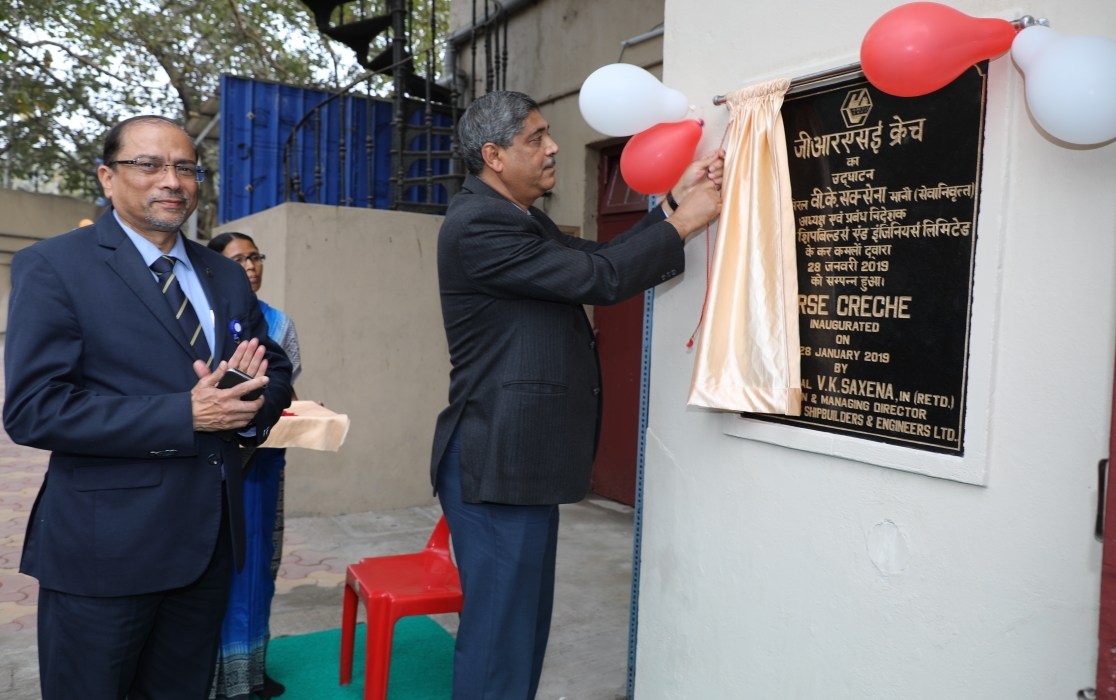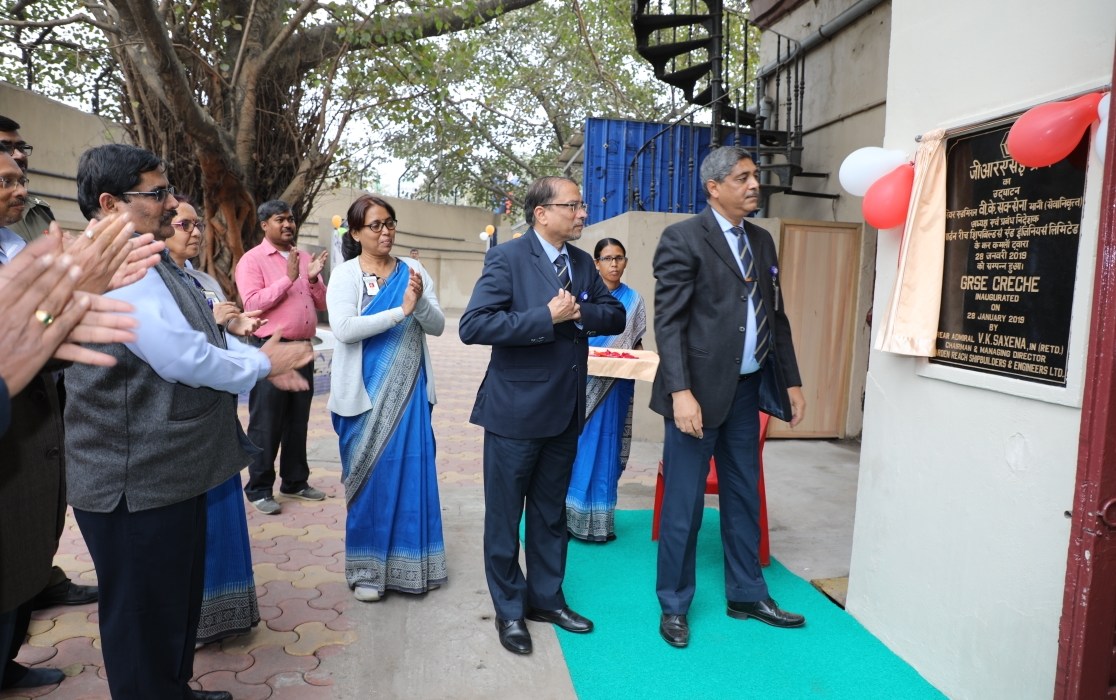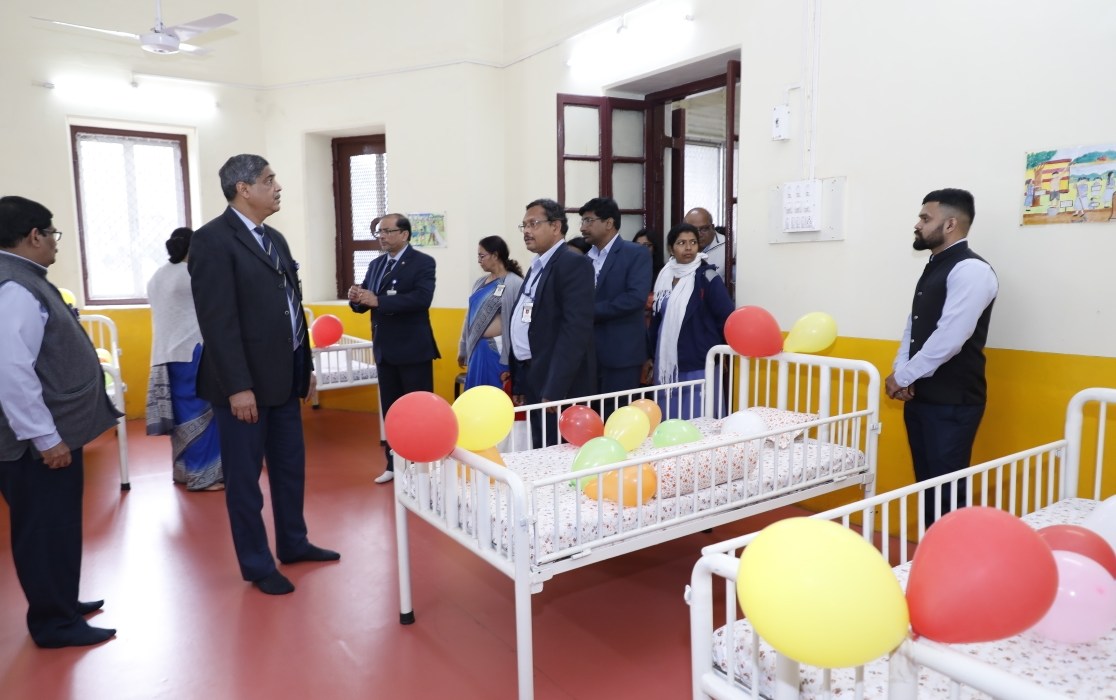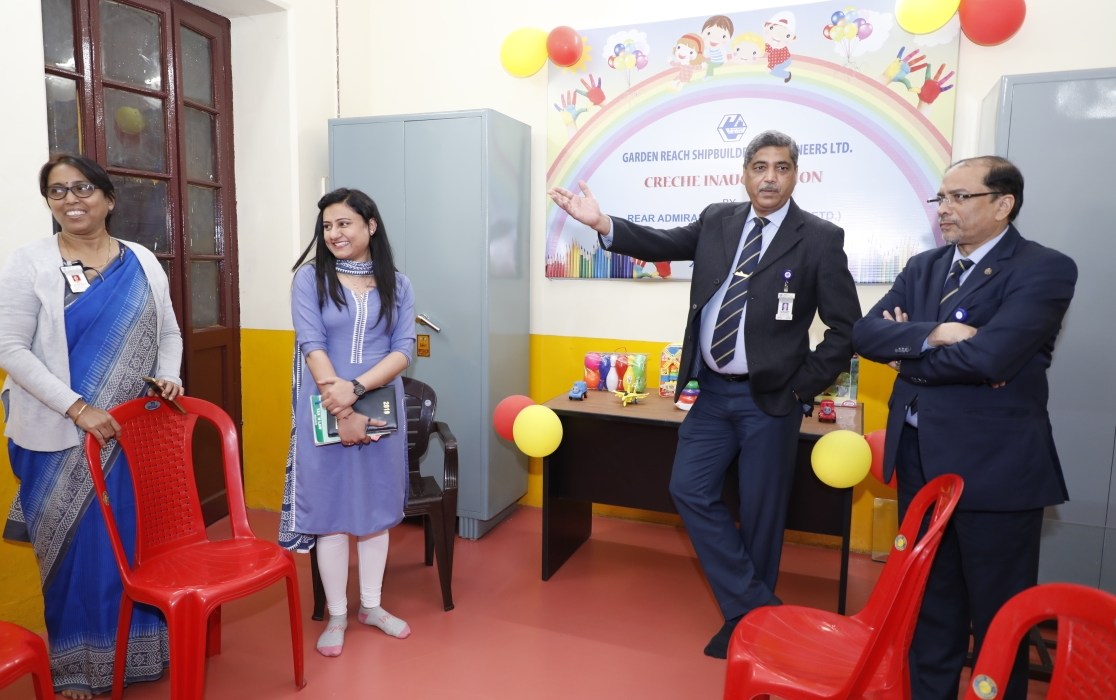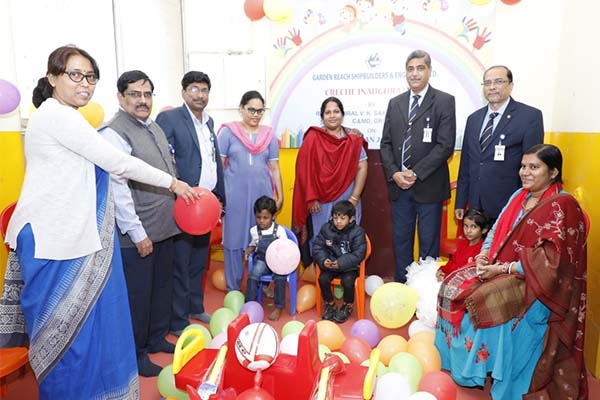 Creche for Employee's Children inaugurated in GRSE on 28 Jan 19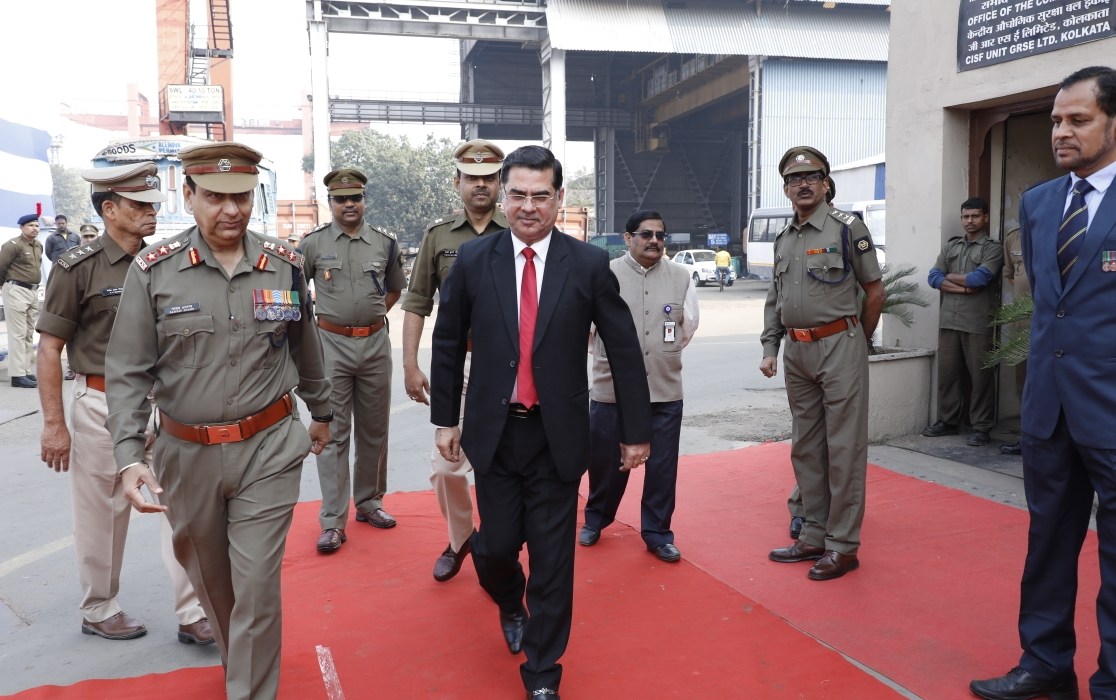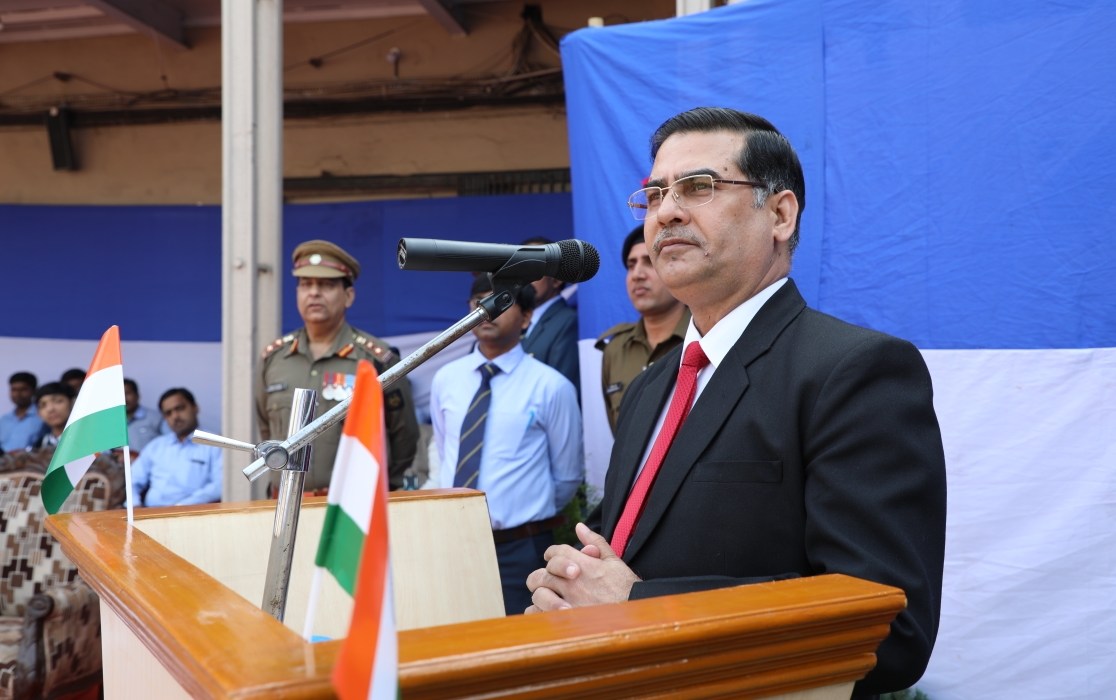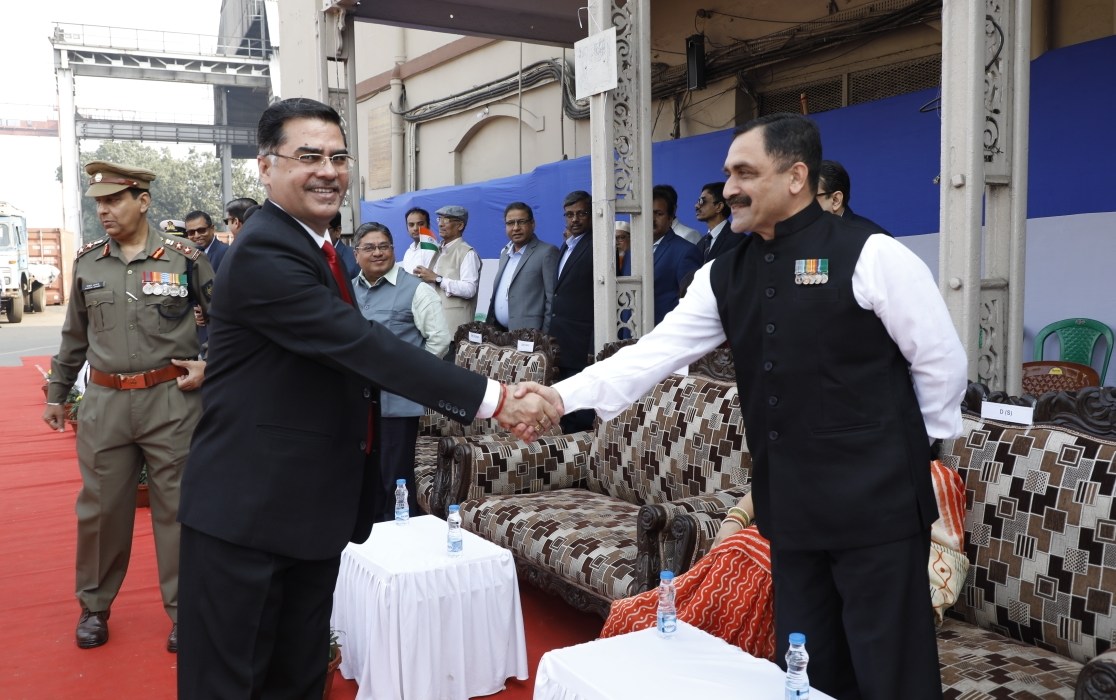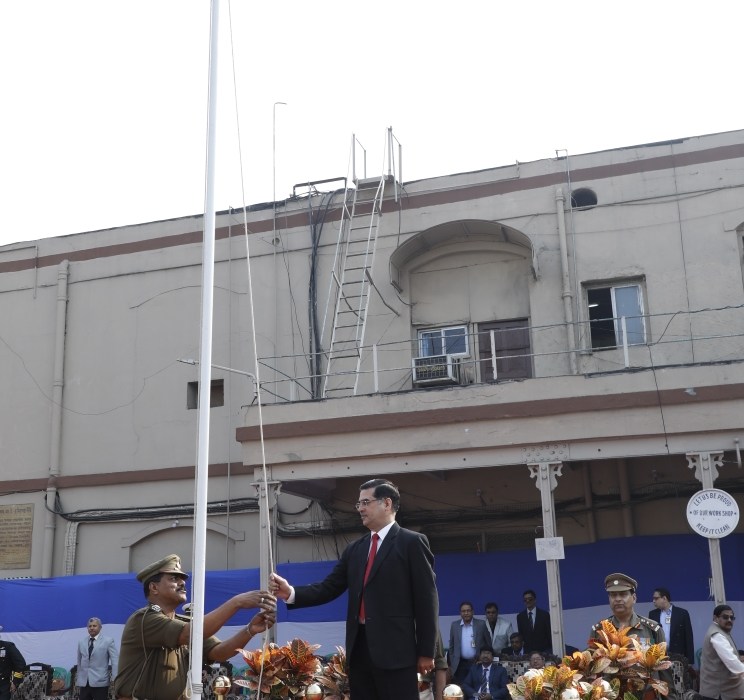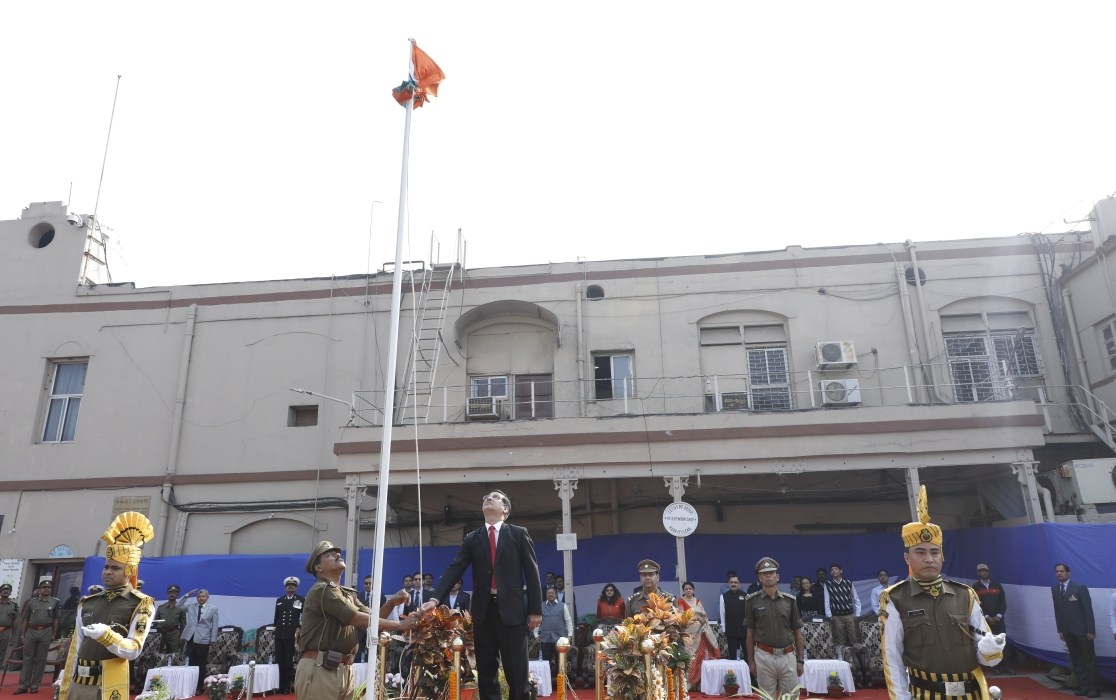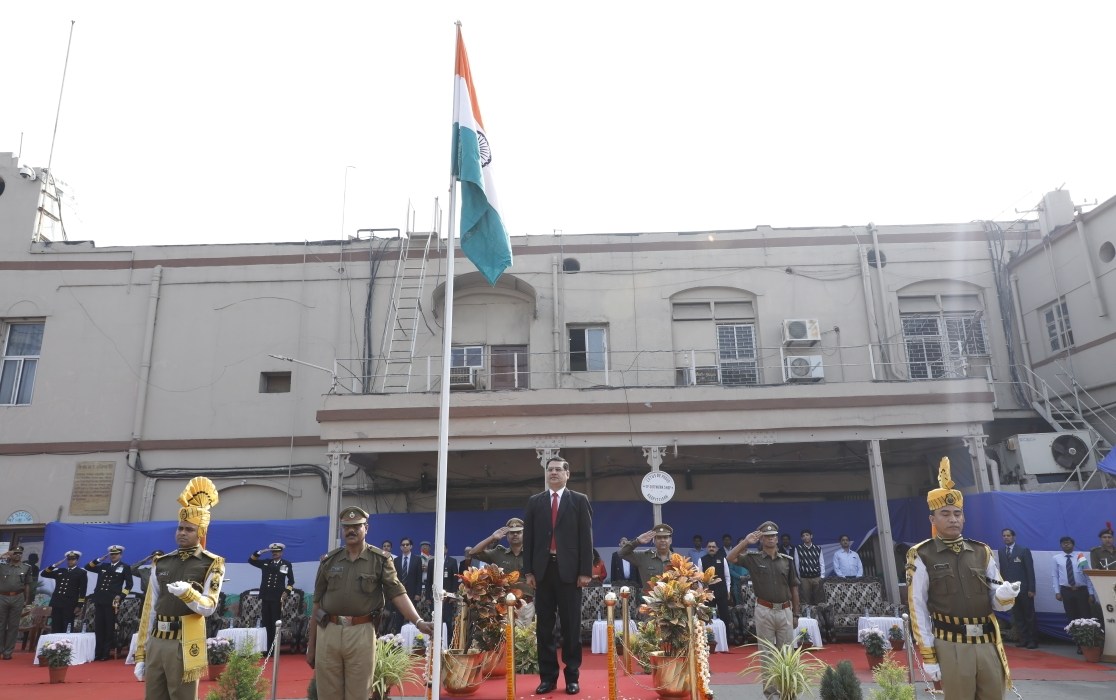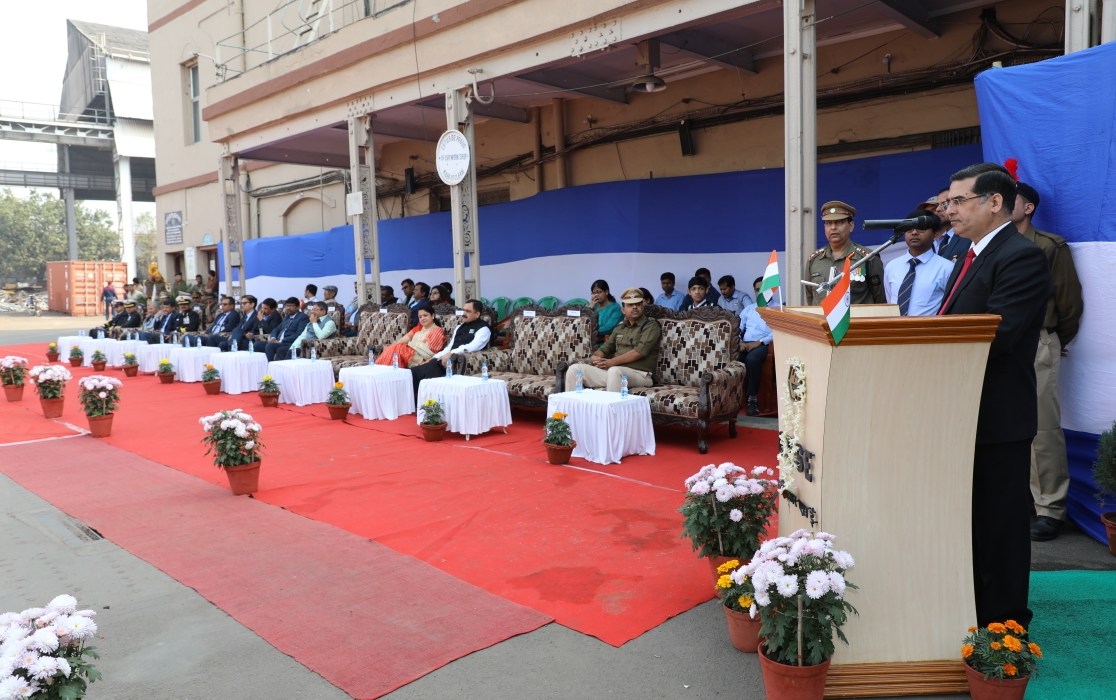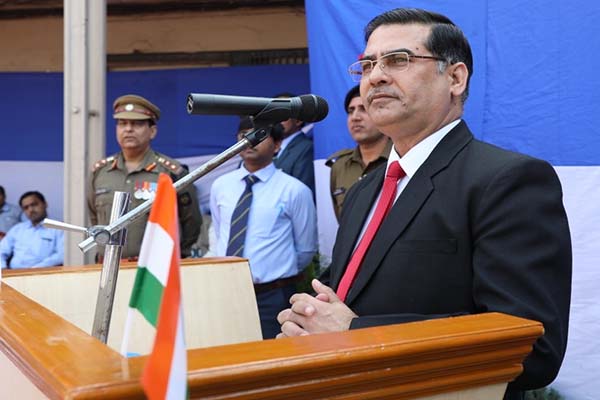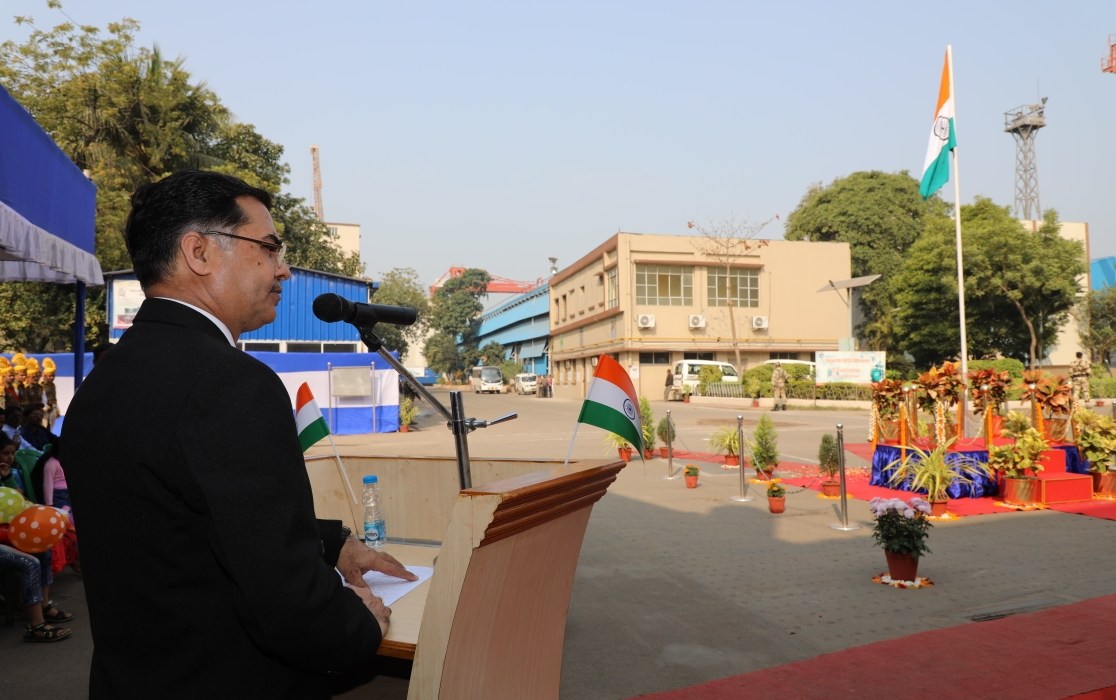 GRSE observes Republic Day 2019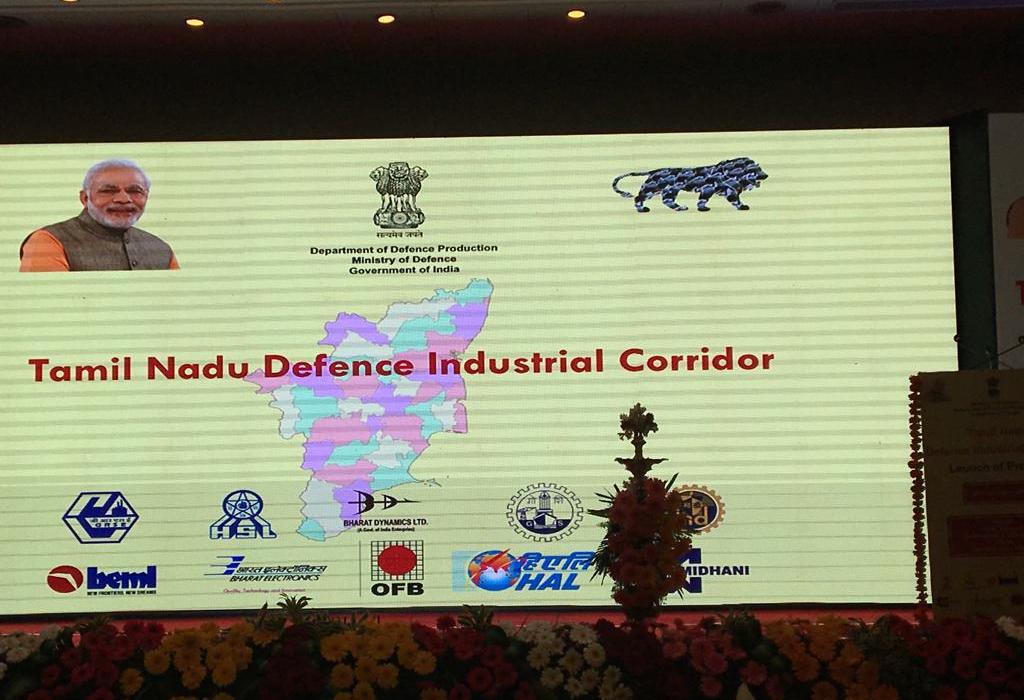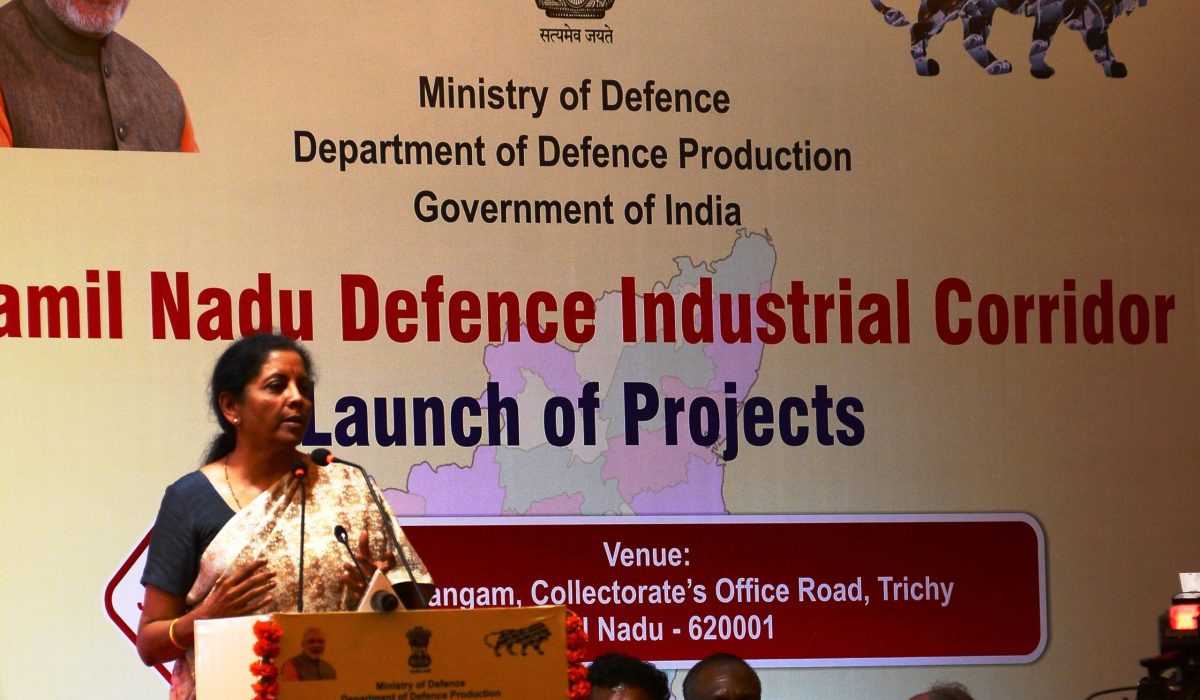 Tamil Nadu Defence Industrial Corridor Interaction at Trichy on 20 Jan 19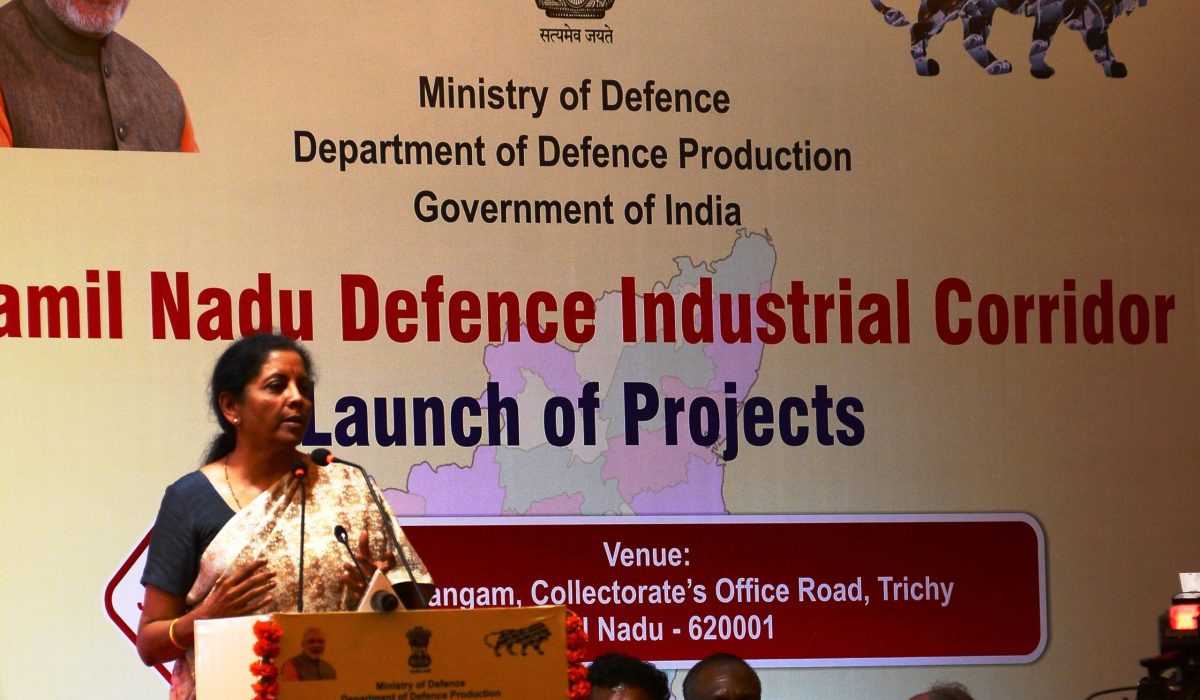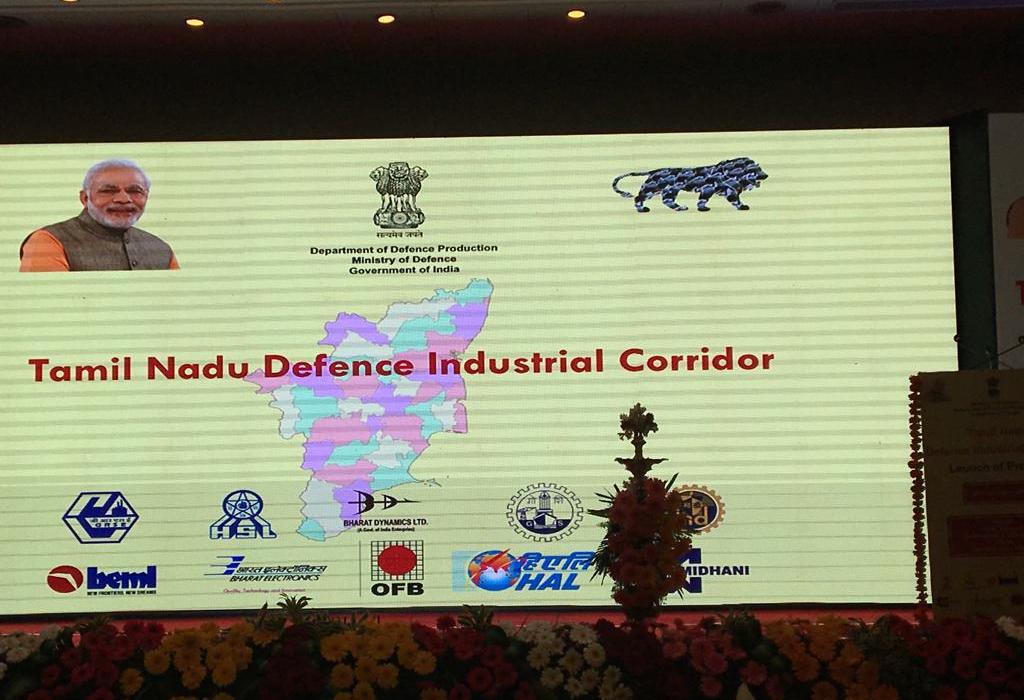 Ms.Gargi Kaul, IA & AS, FA(DS) visits GRSE on 18 Jan 19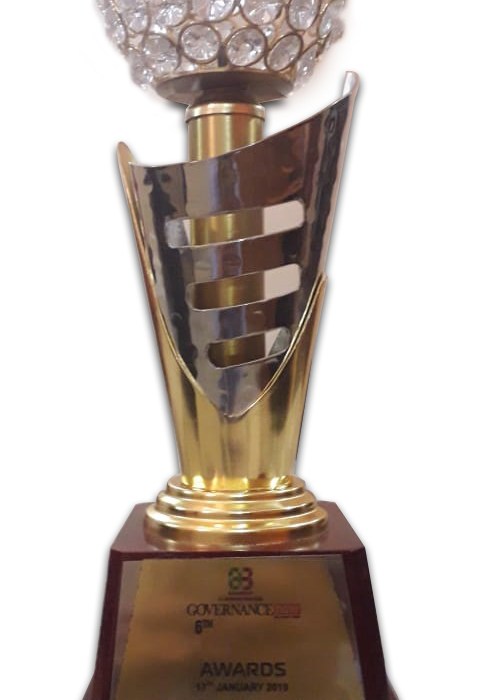 Governance Now PSU Award for Communication Outreach on 17 Jan 19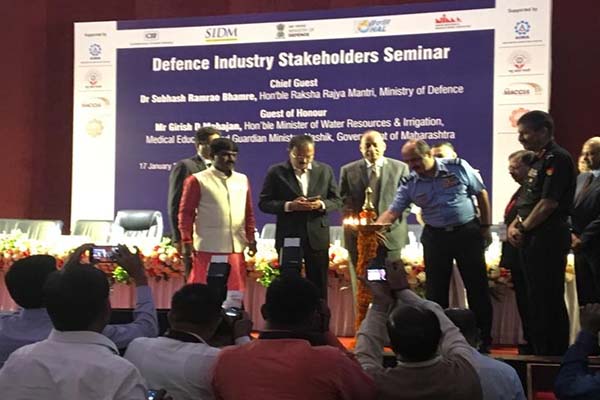 Participation in Defence Industry Stakeholder Seminar at Nashik on 17 Jan 19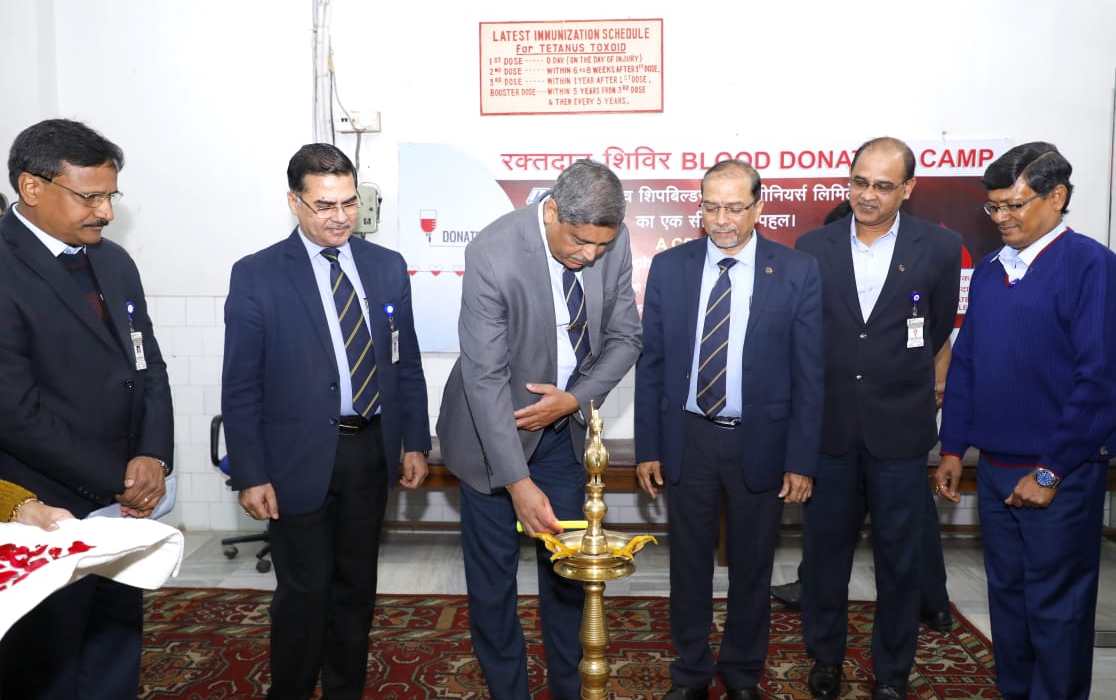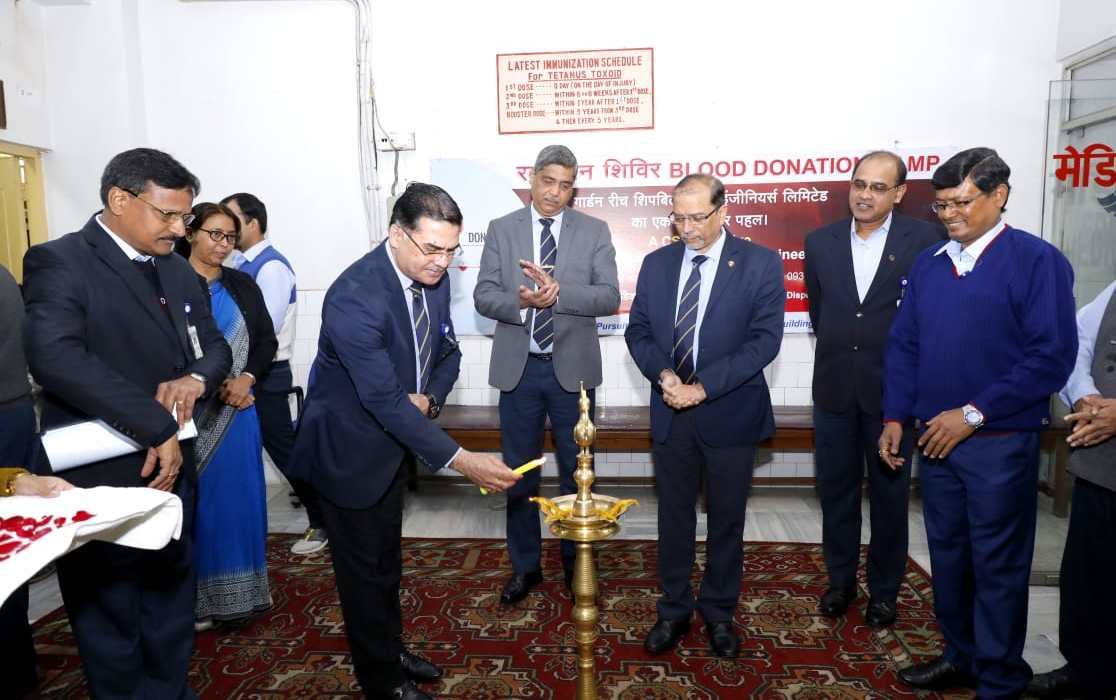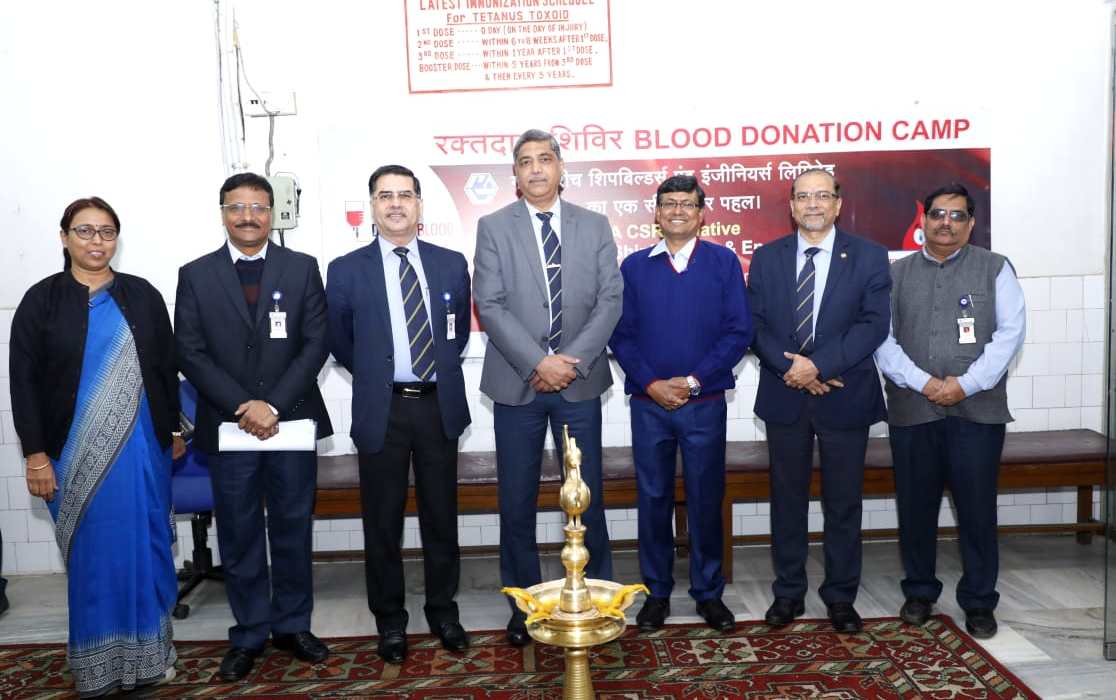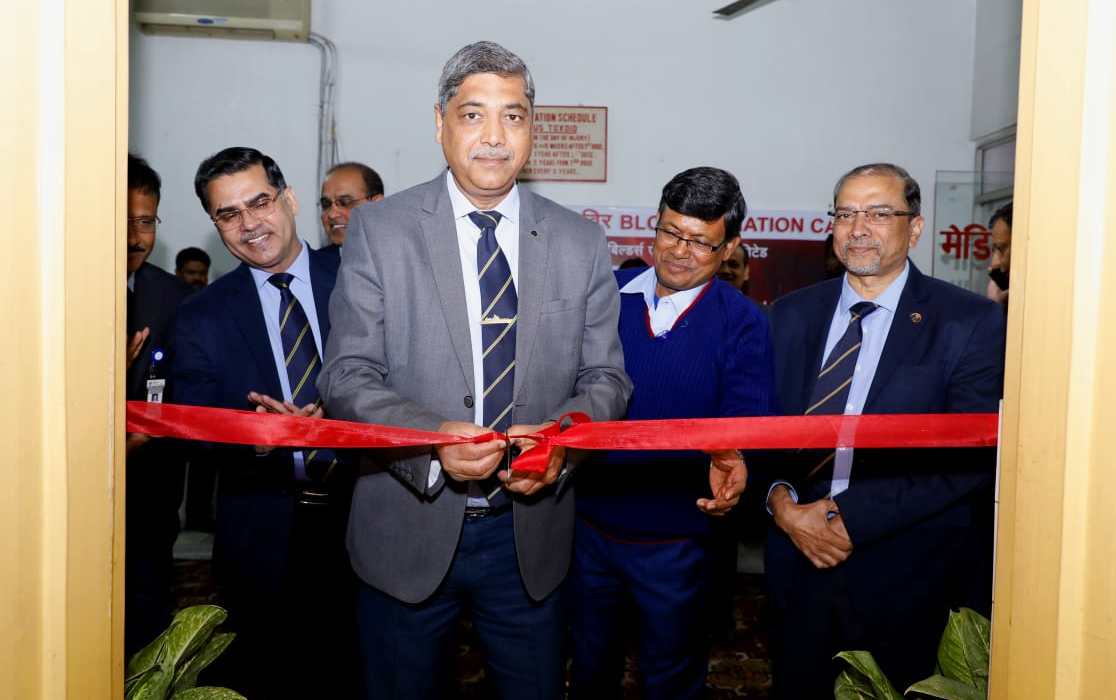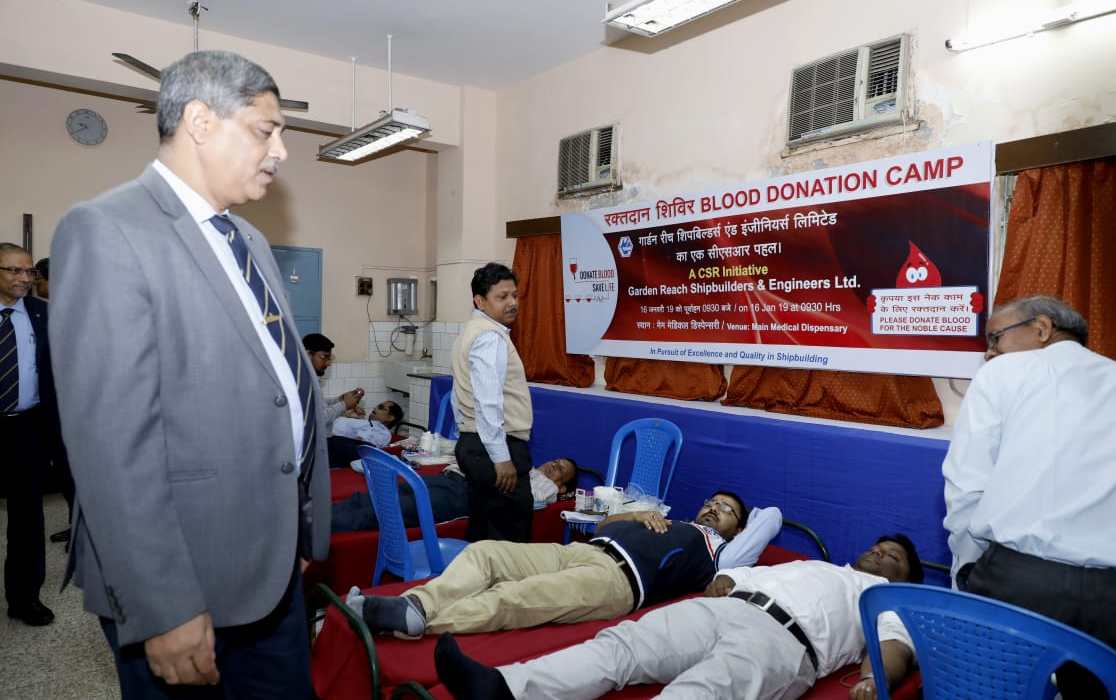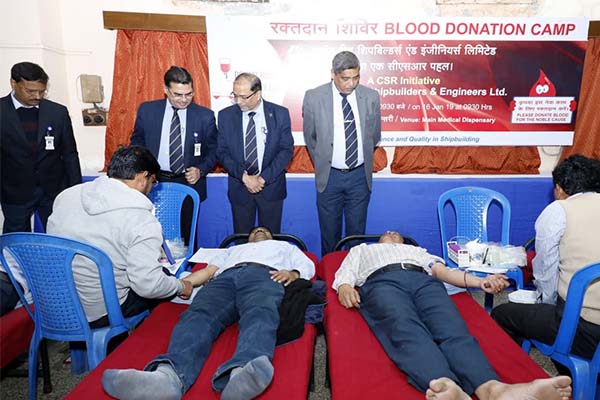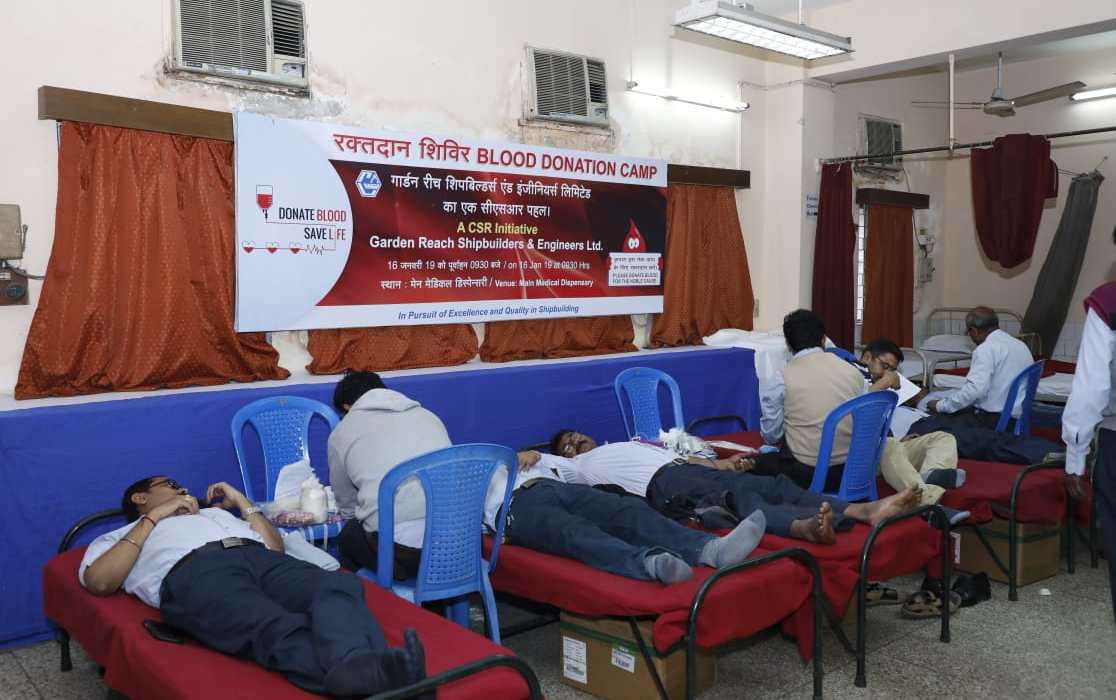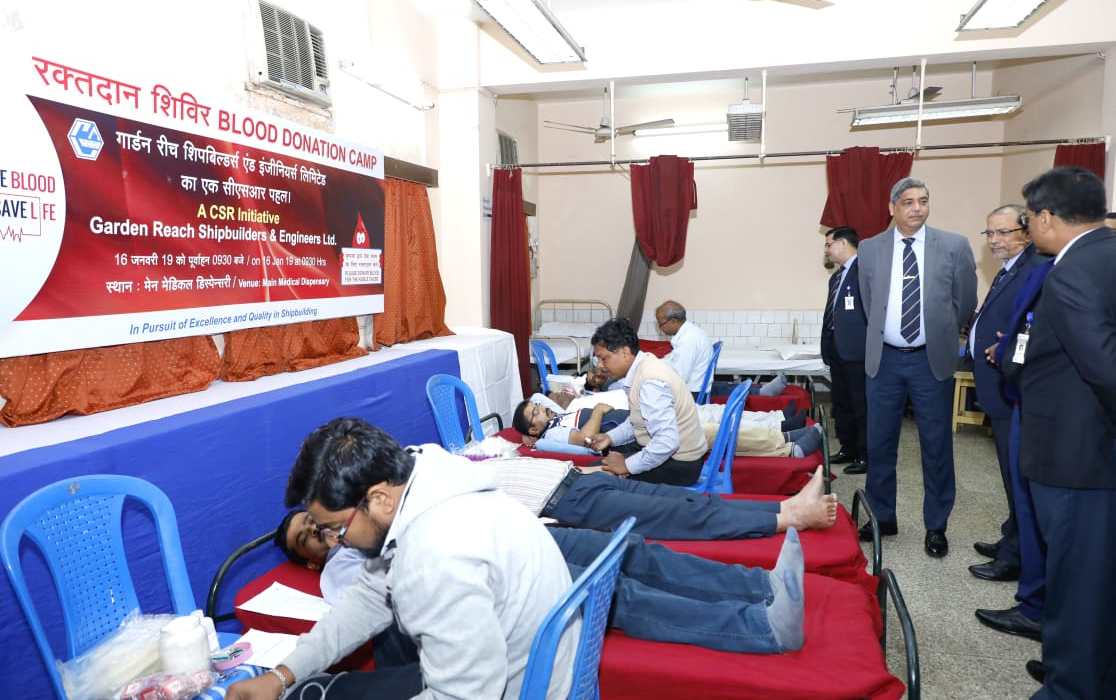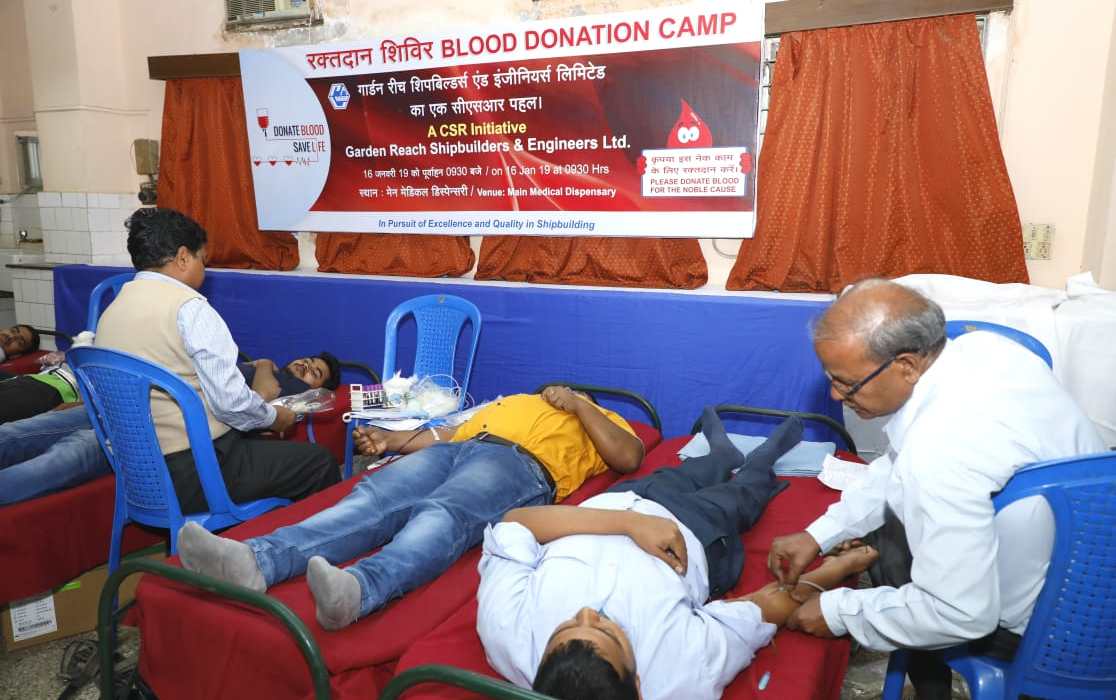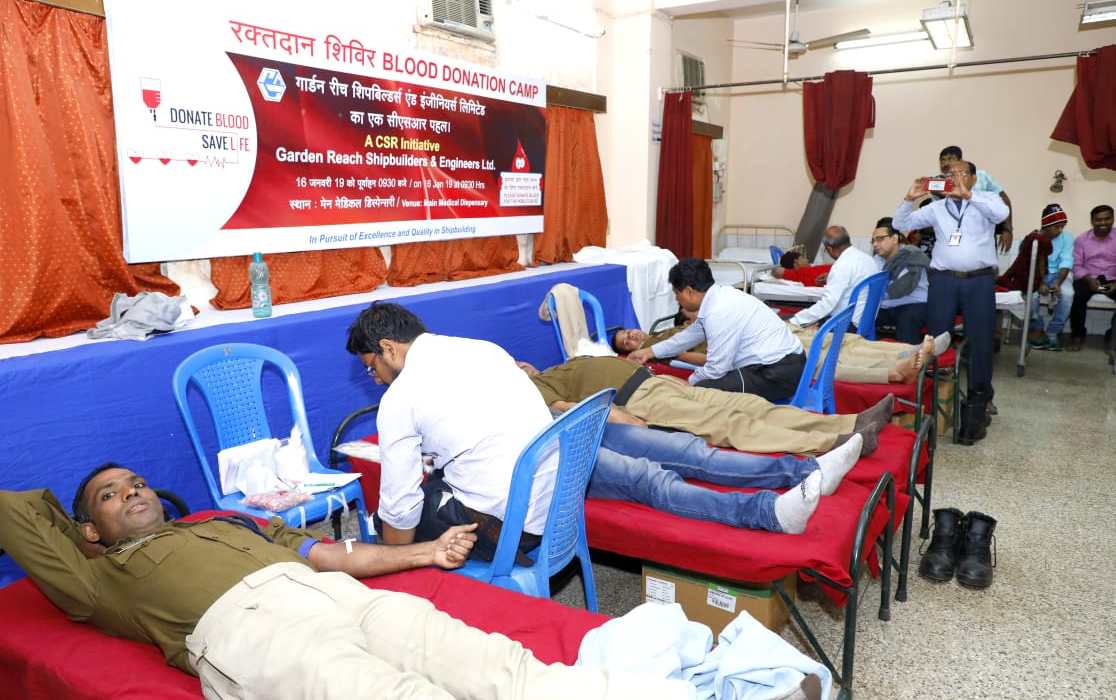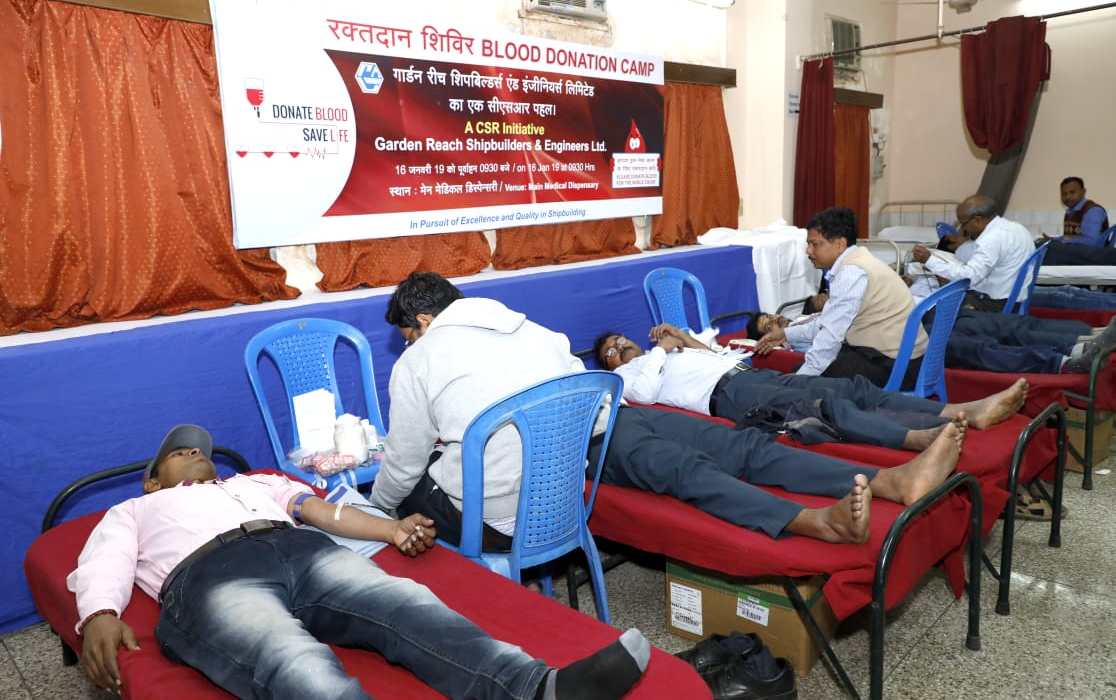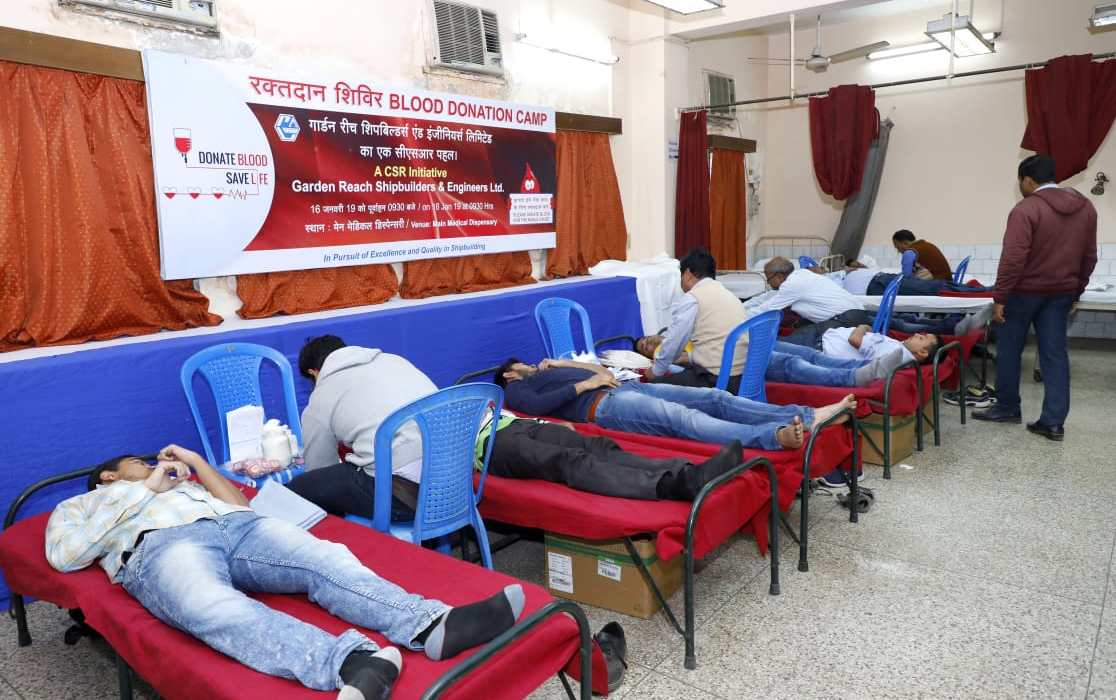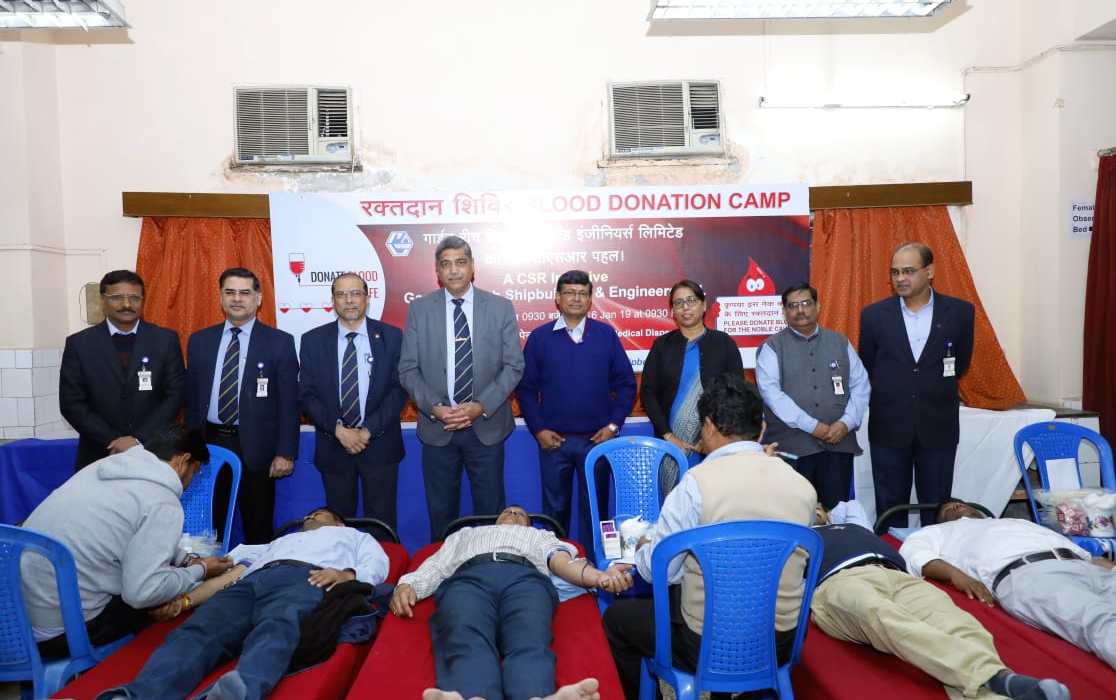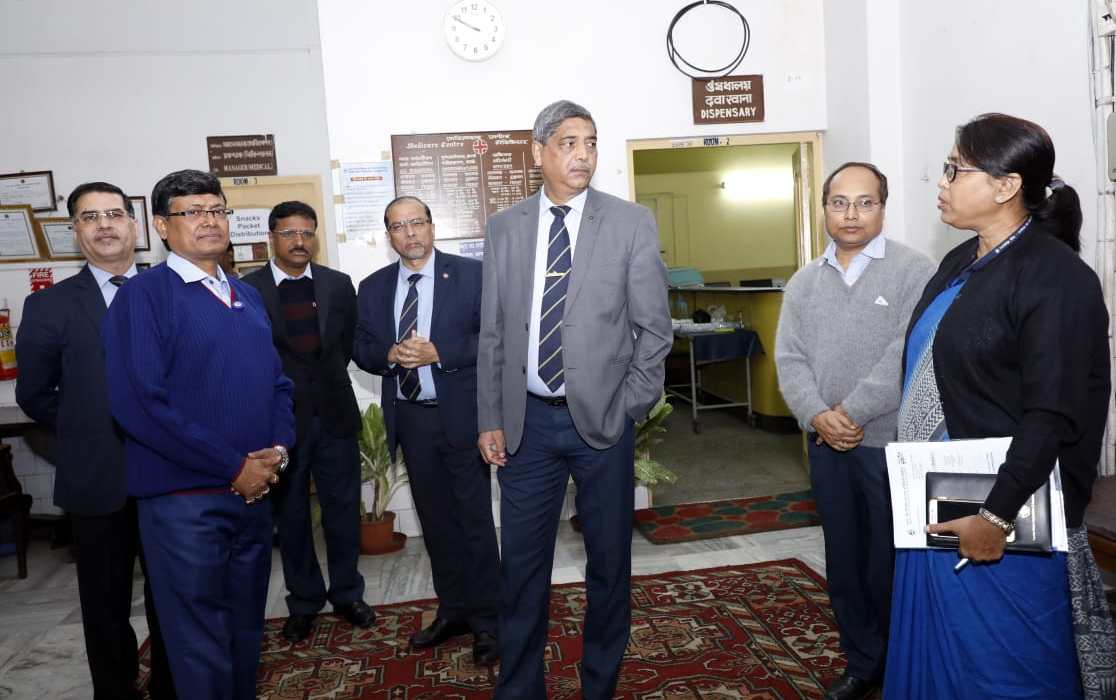 Blood Donation Camp on 16 Jan 19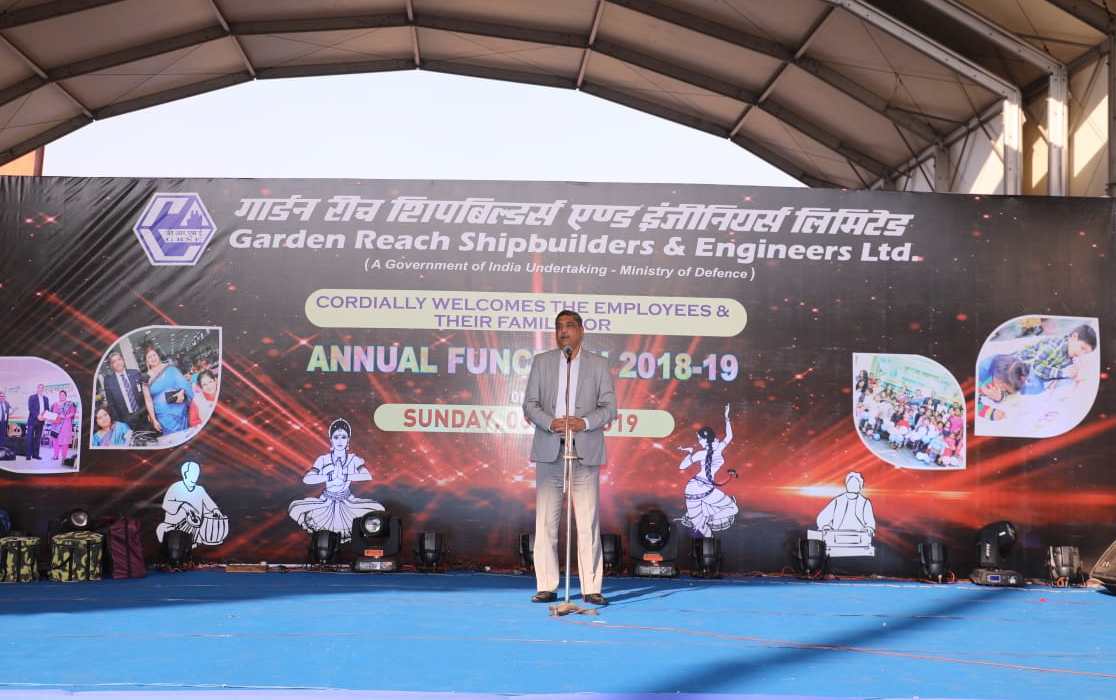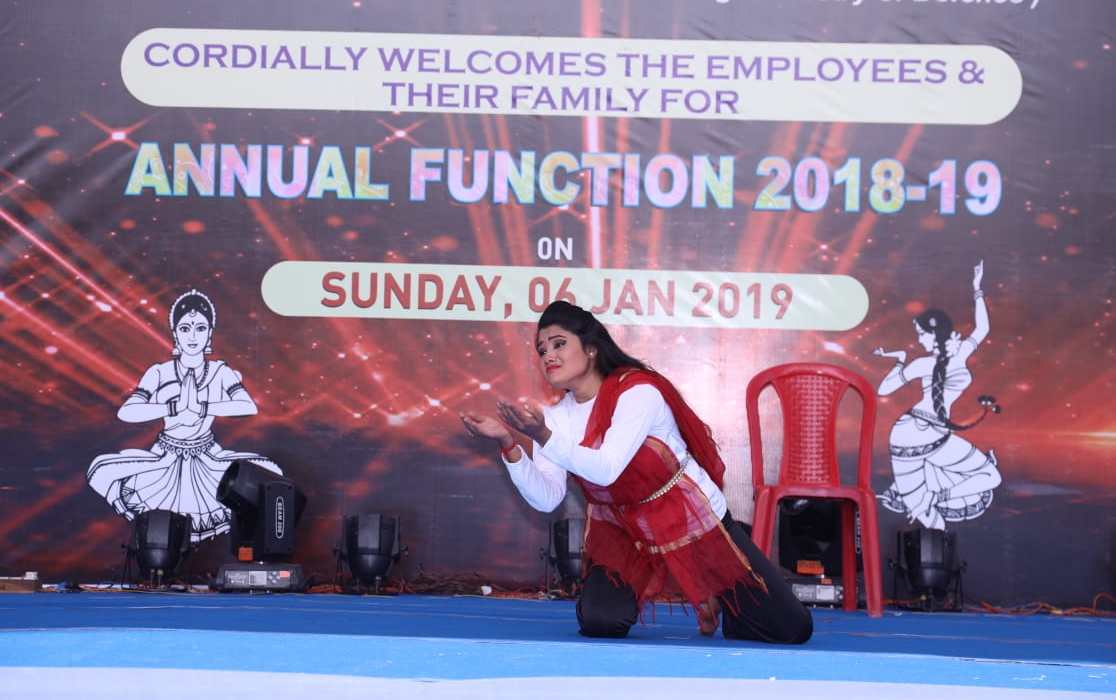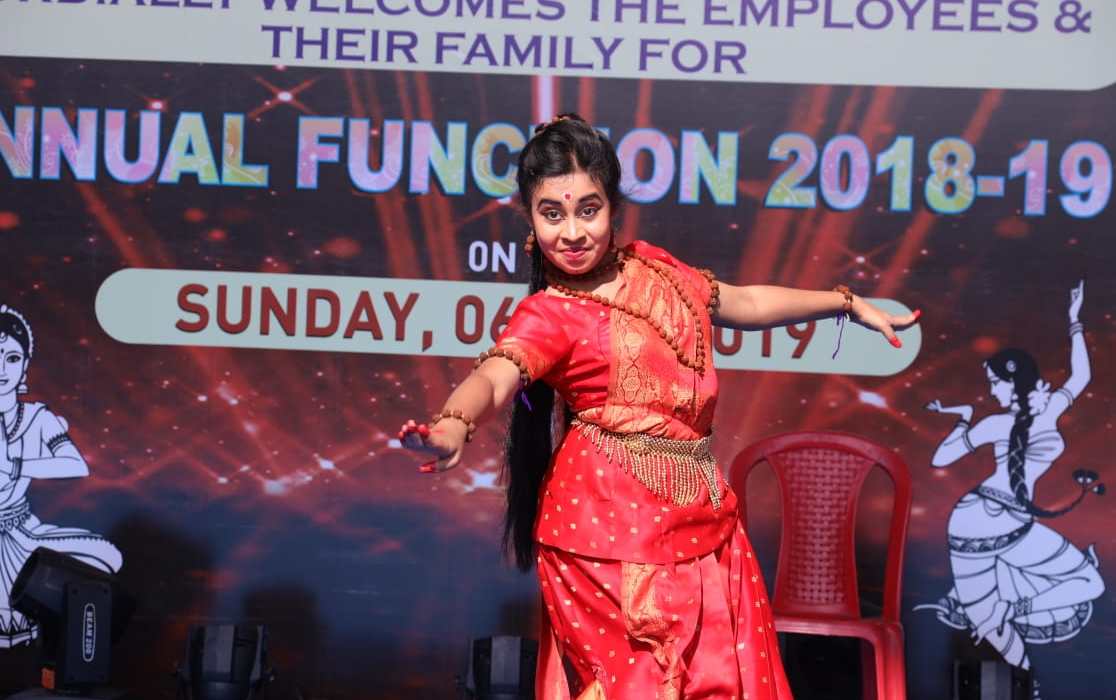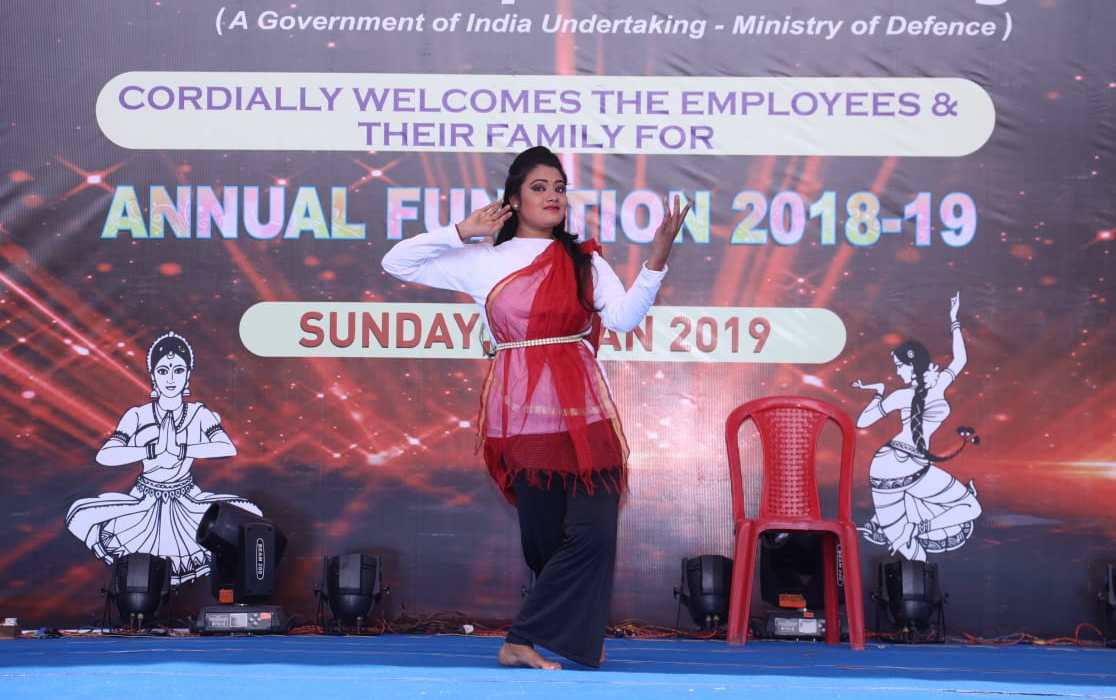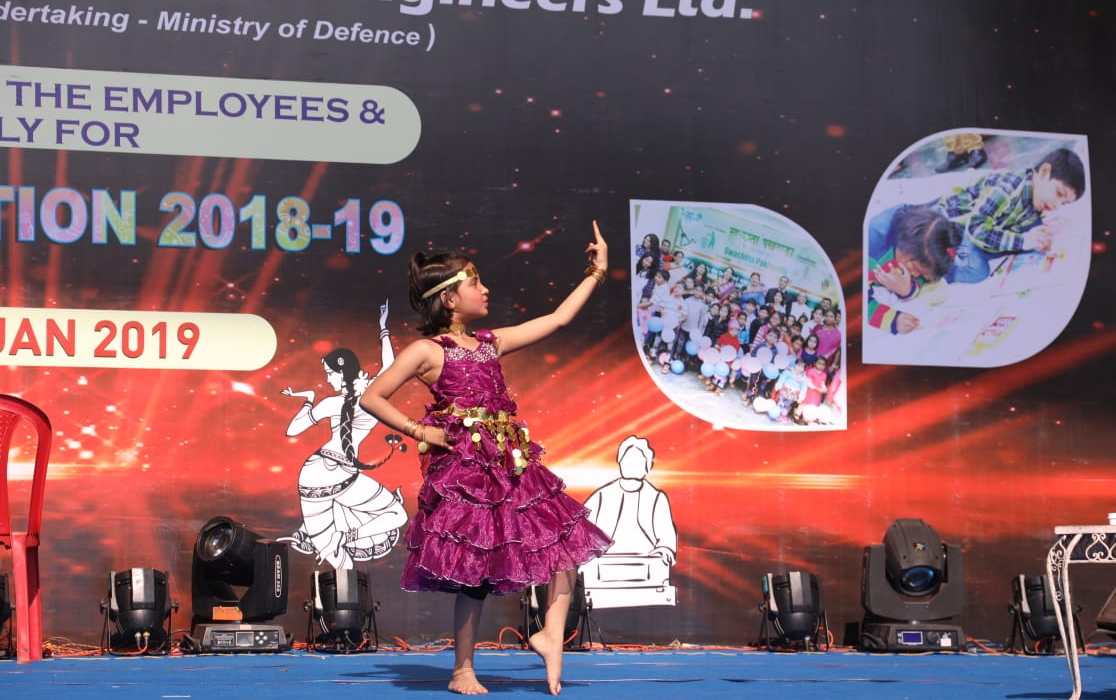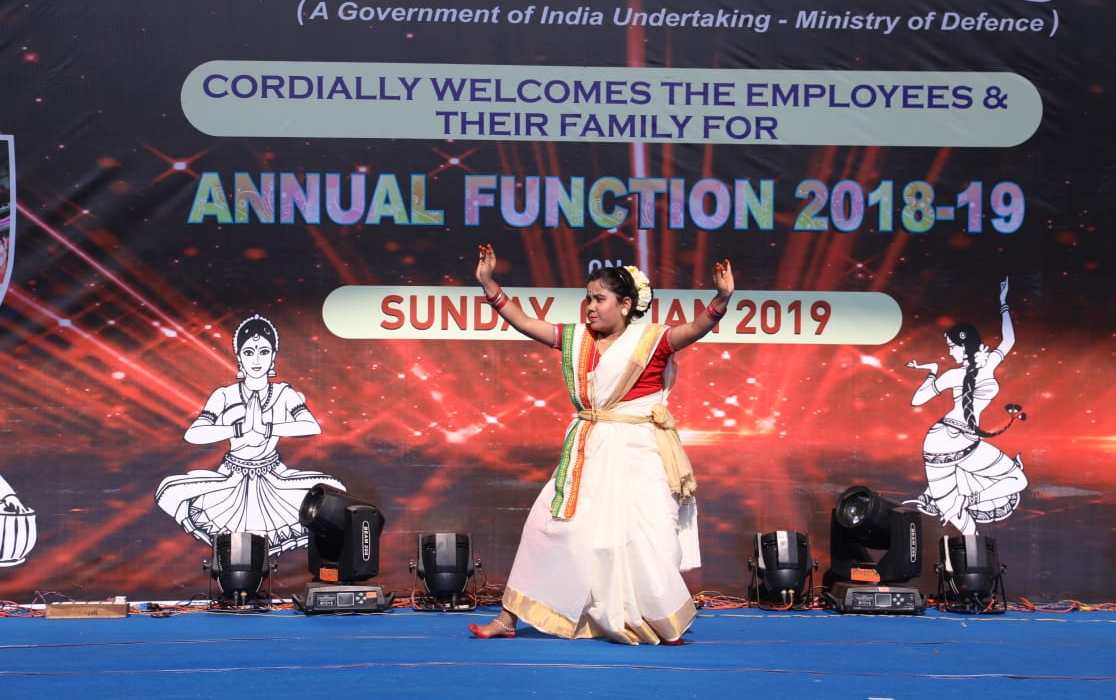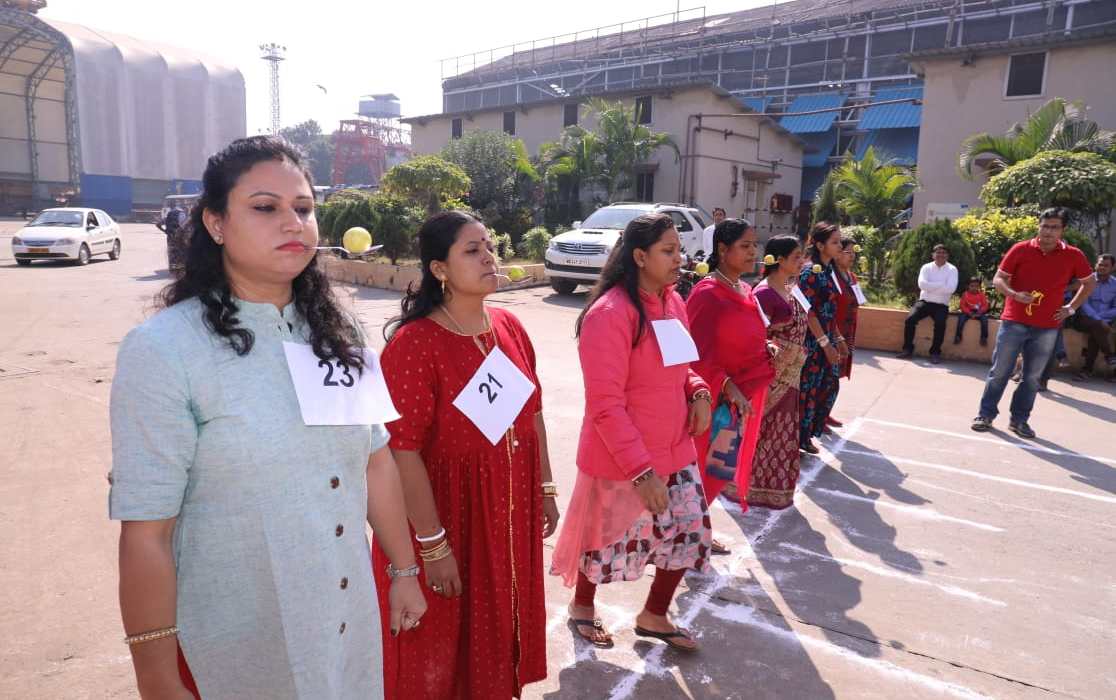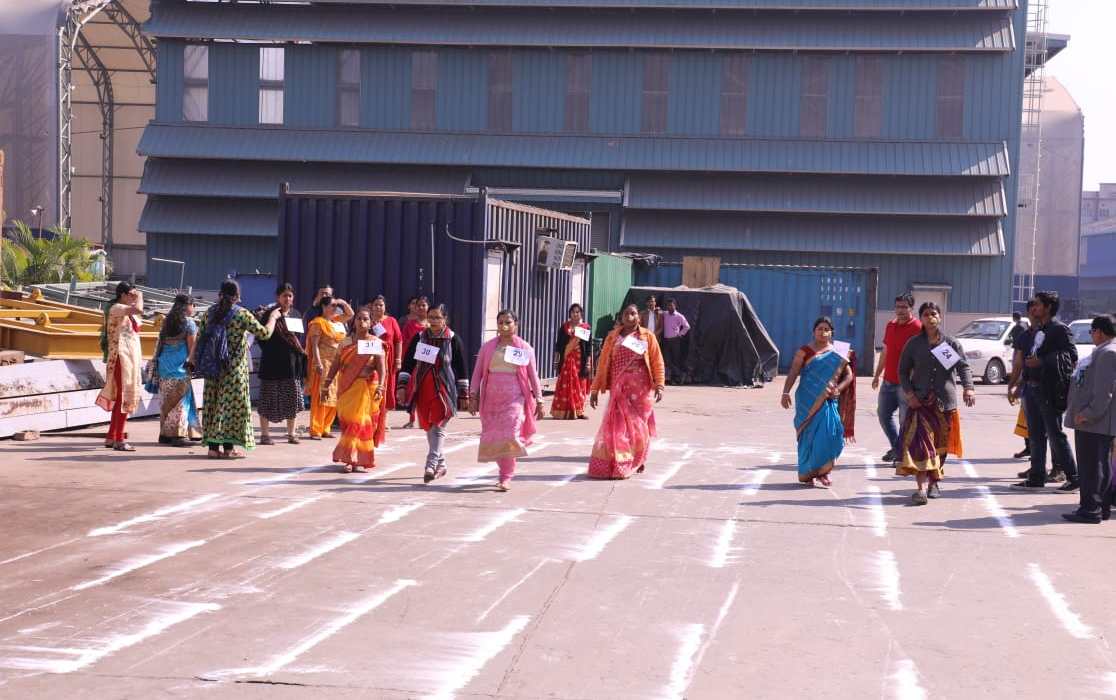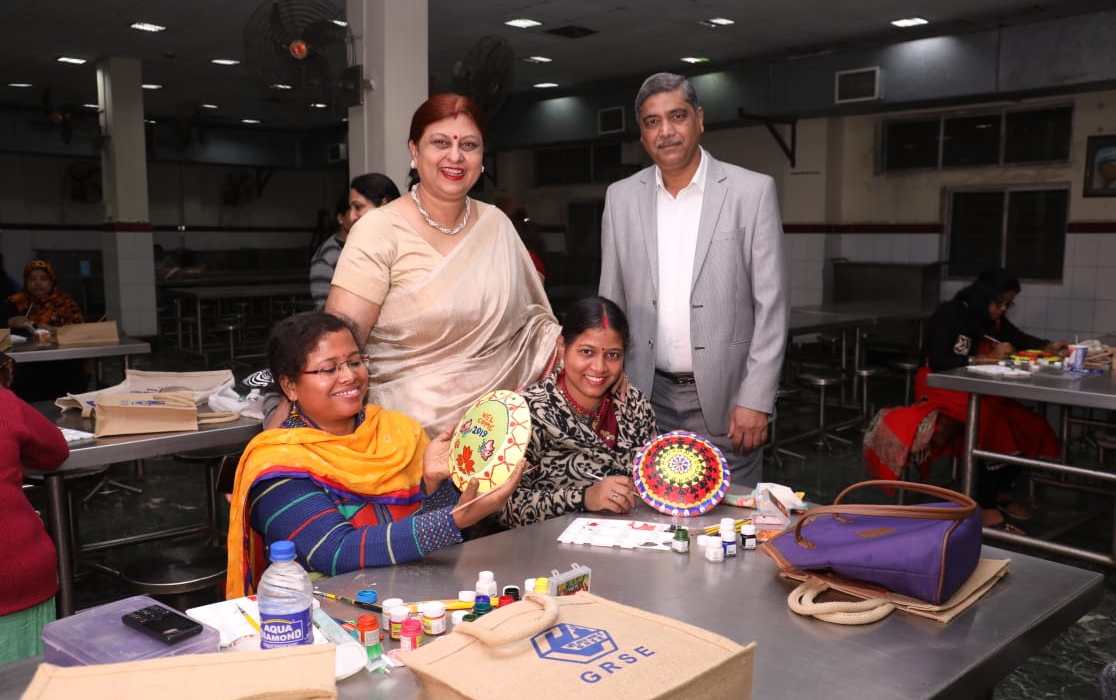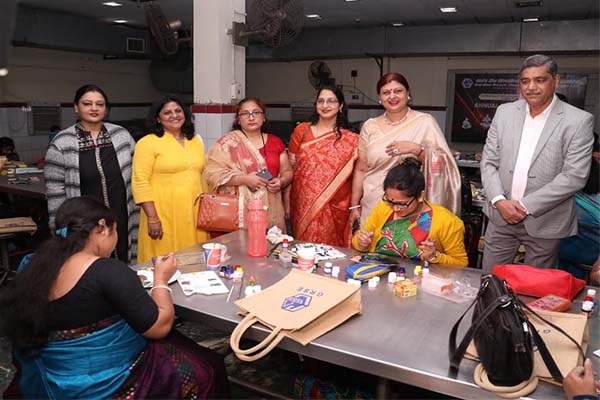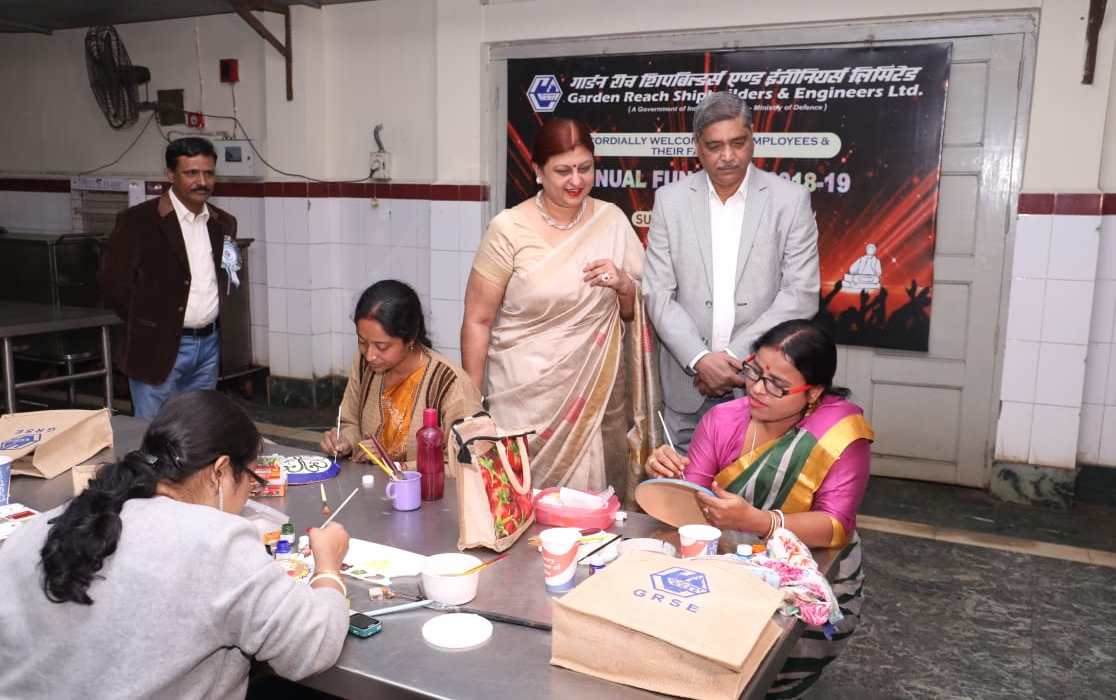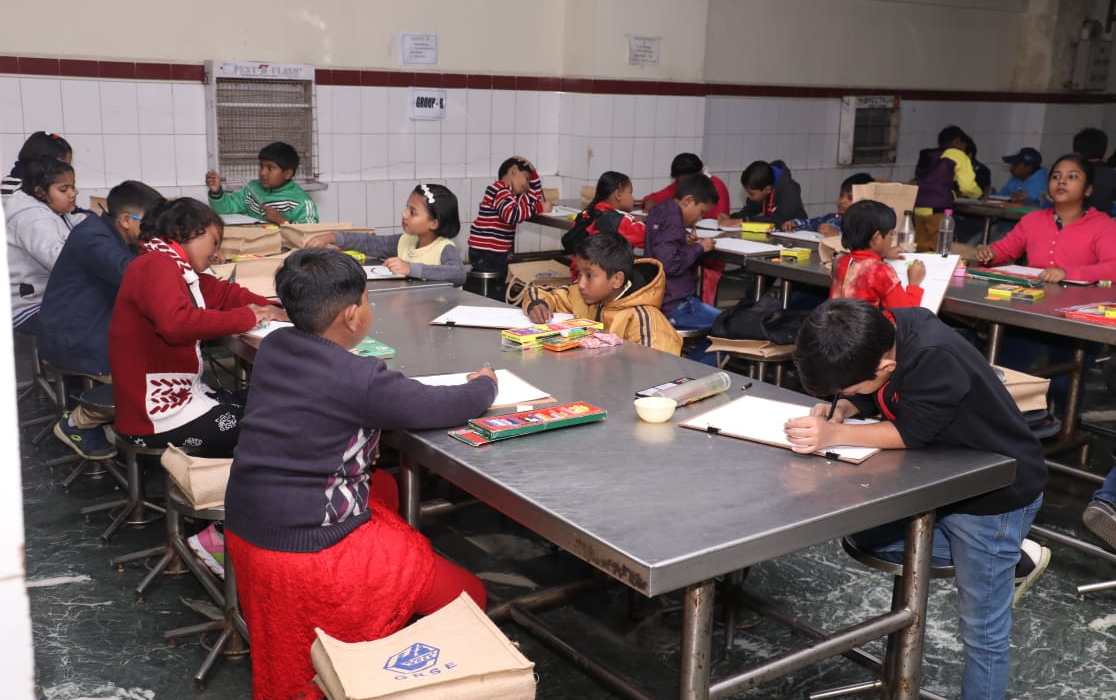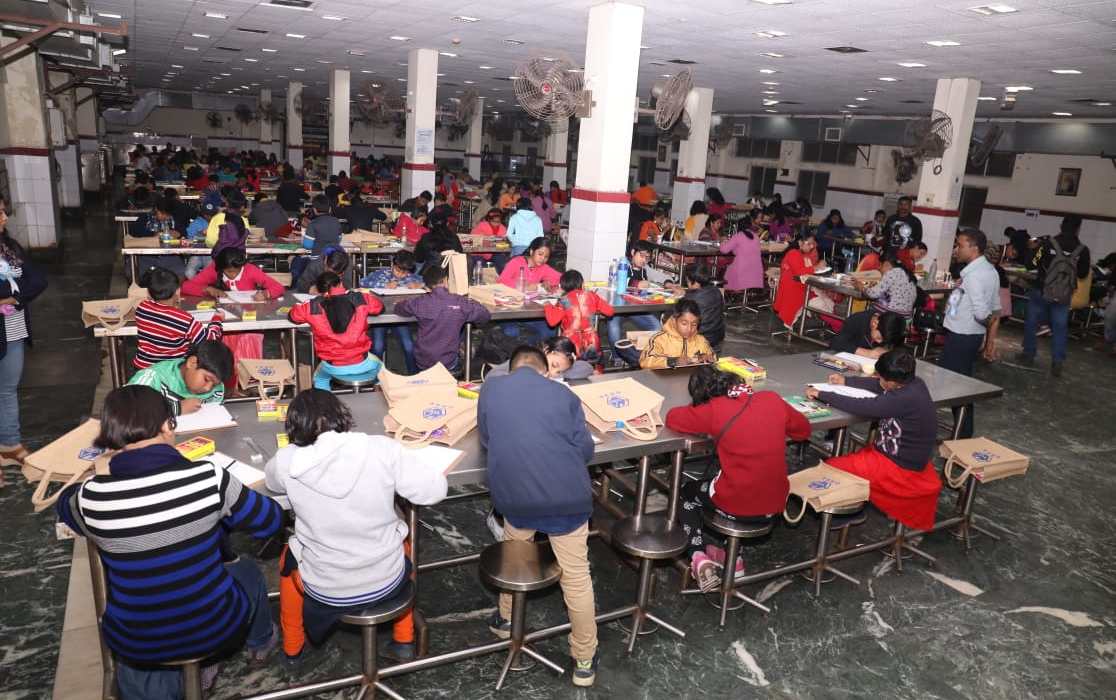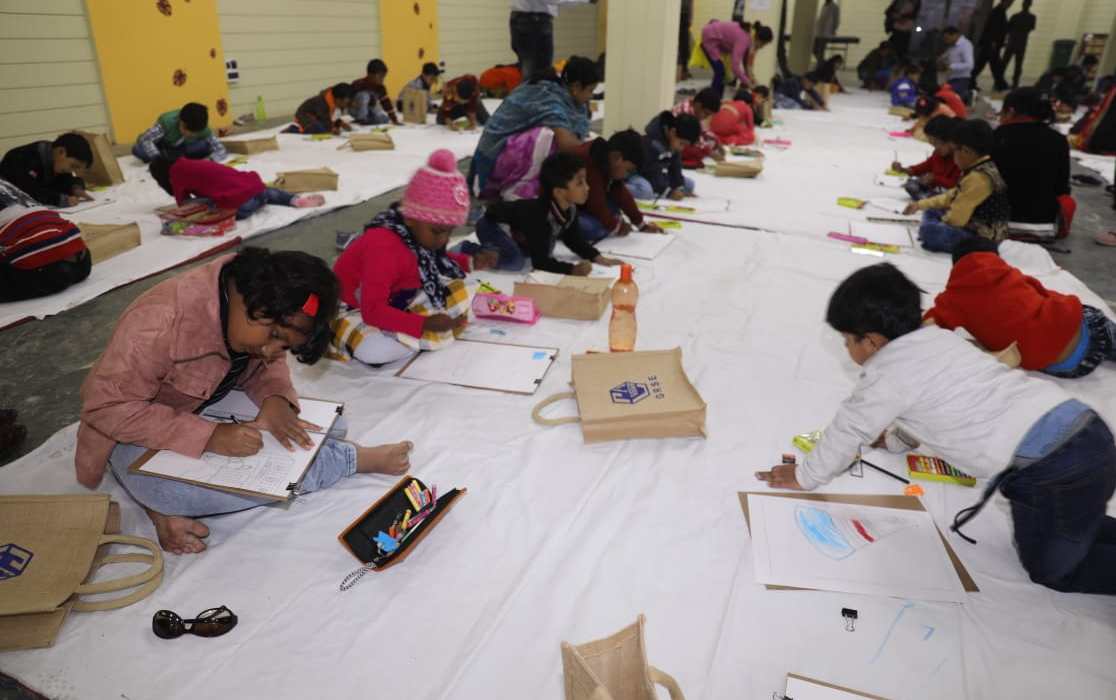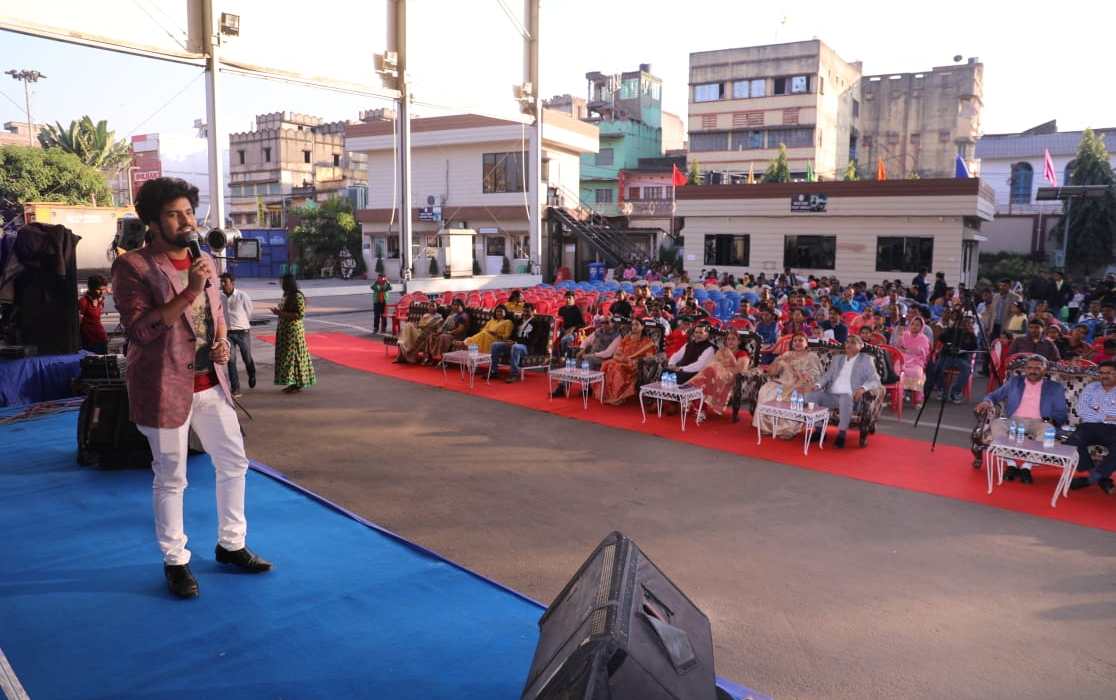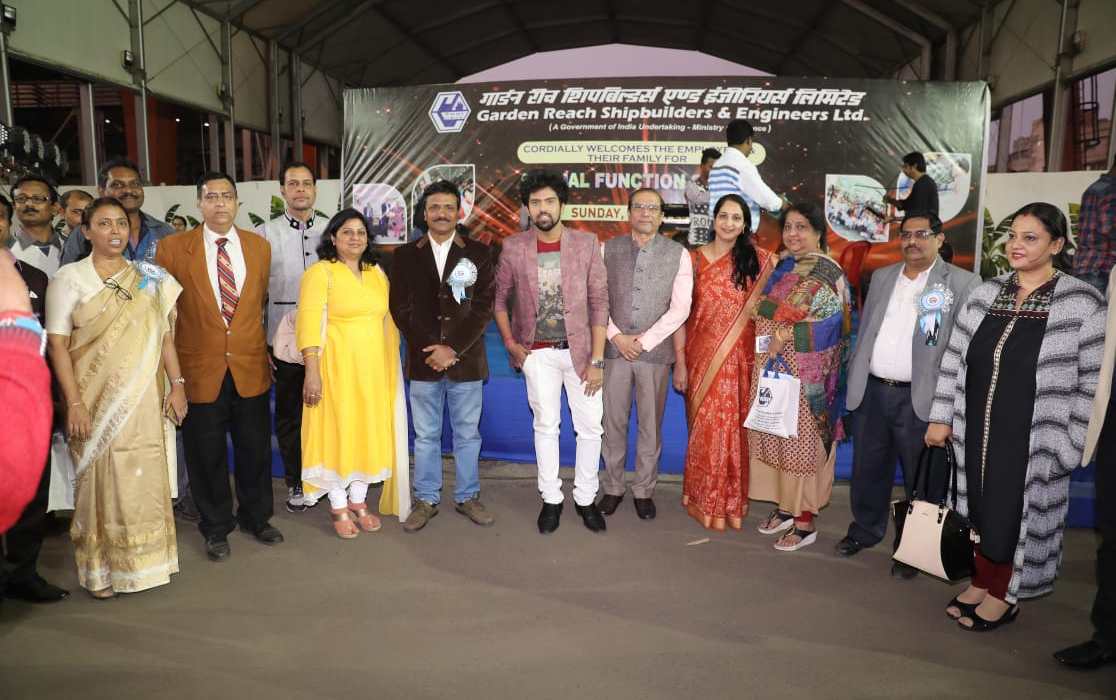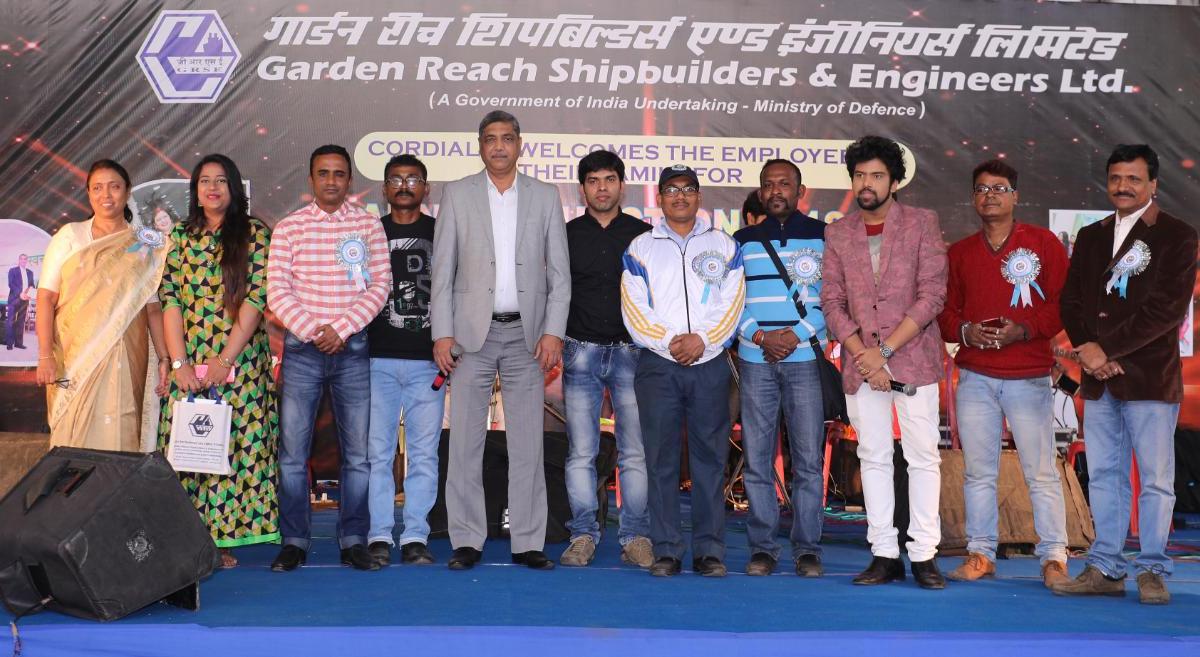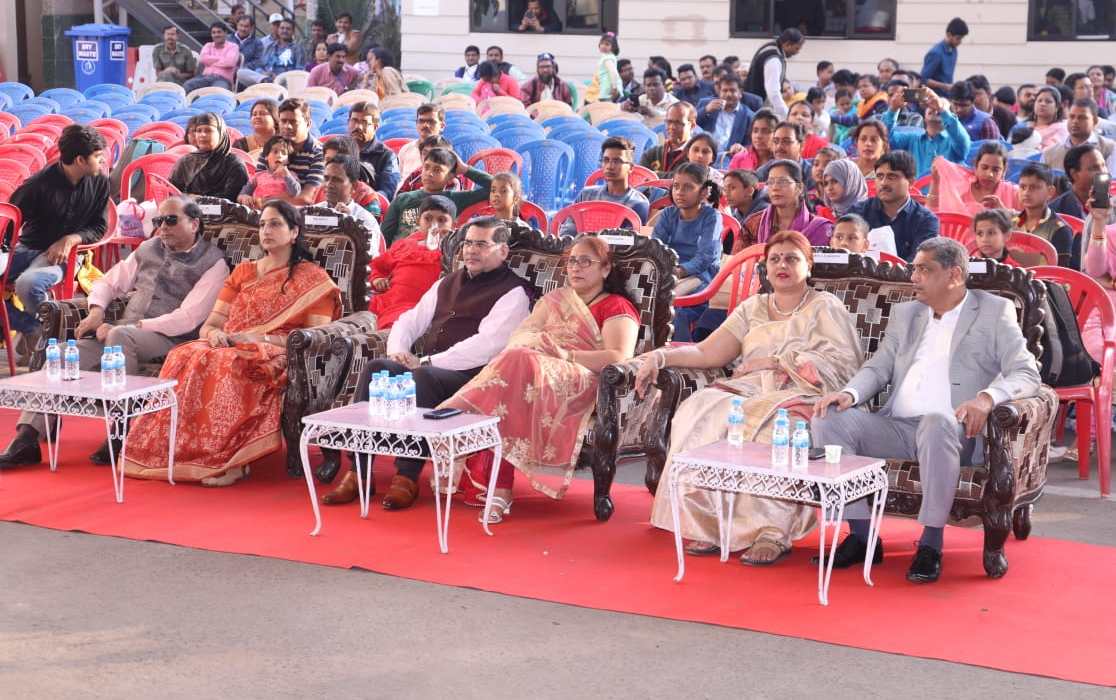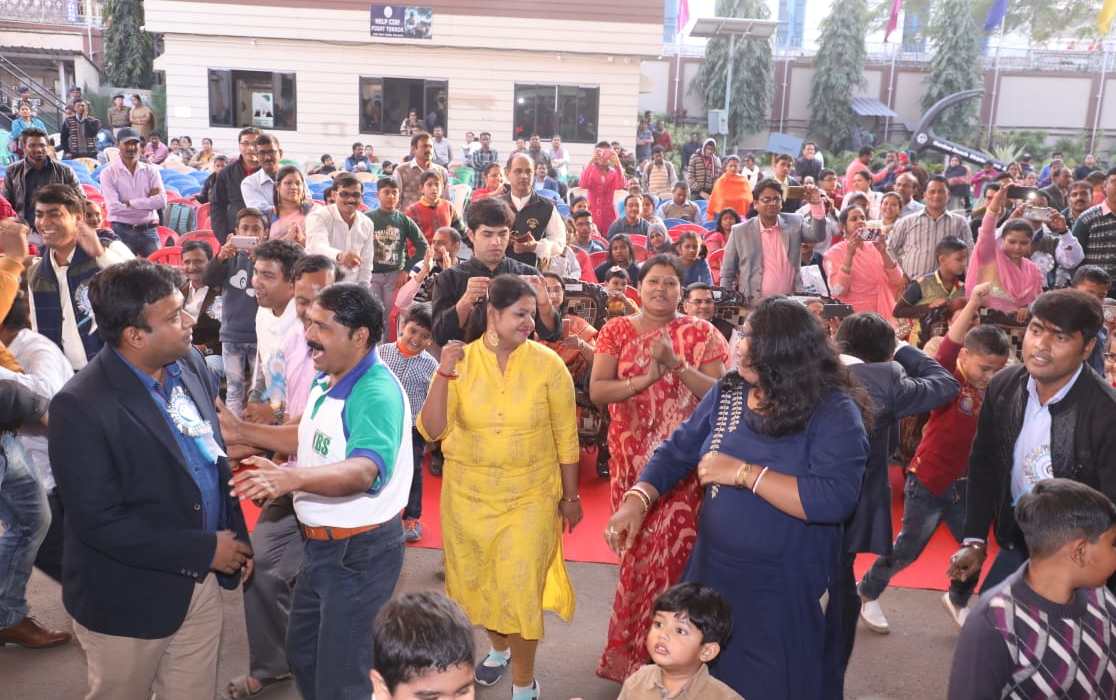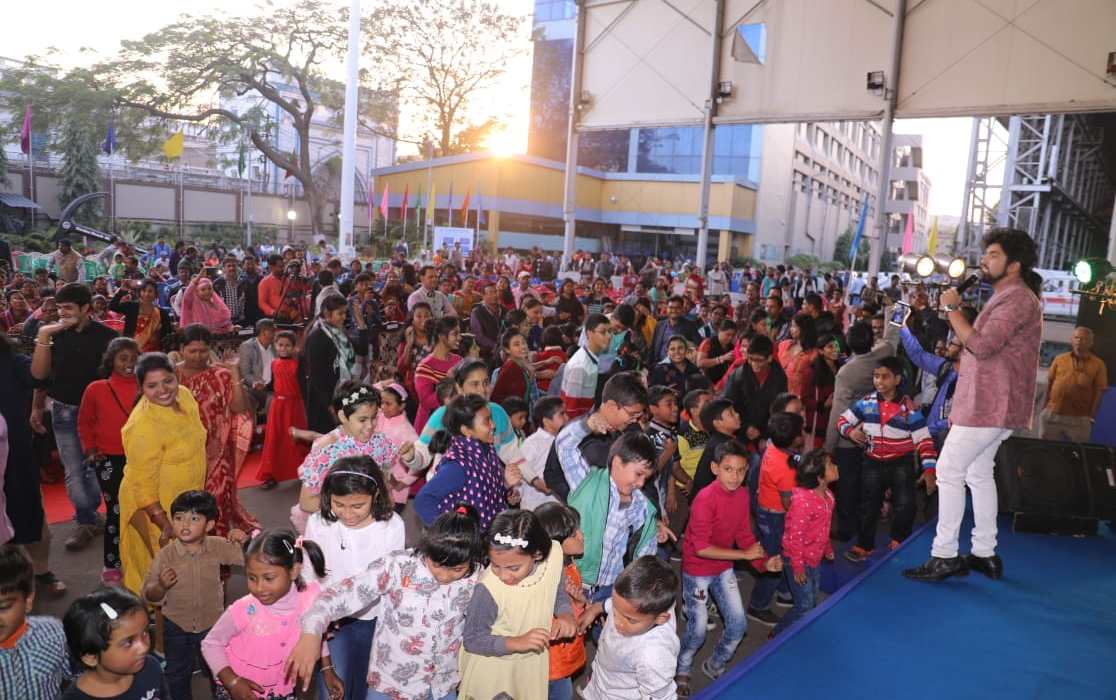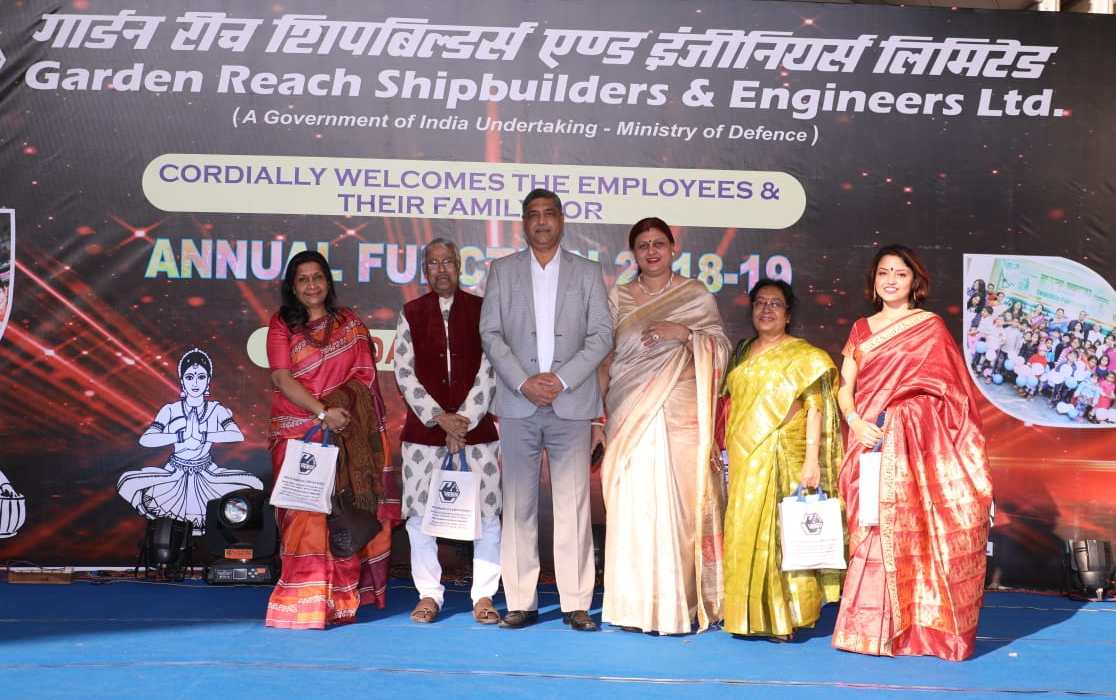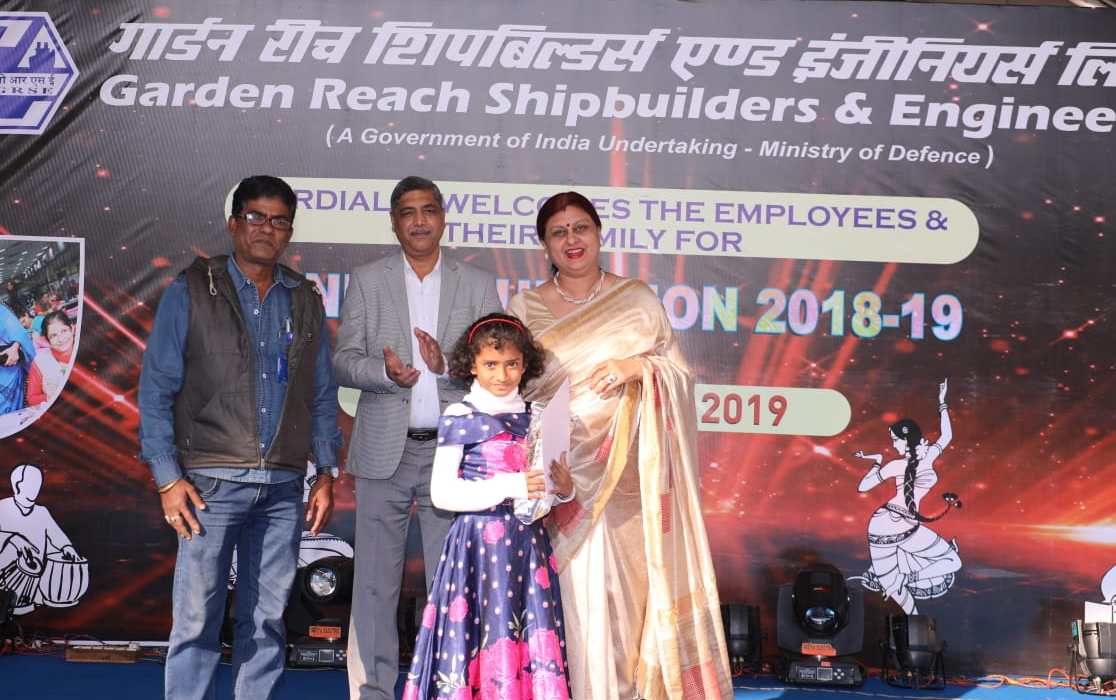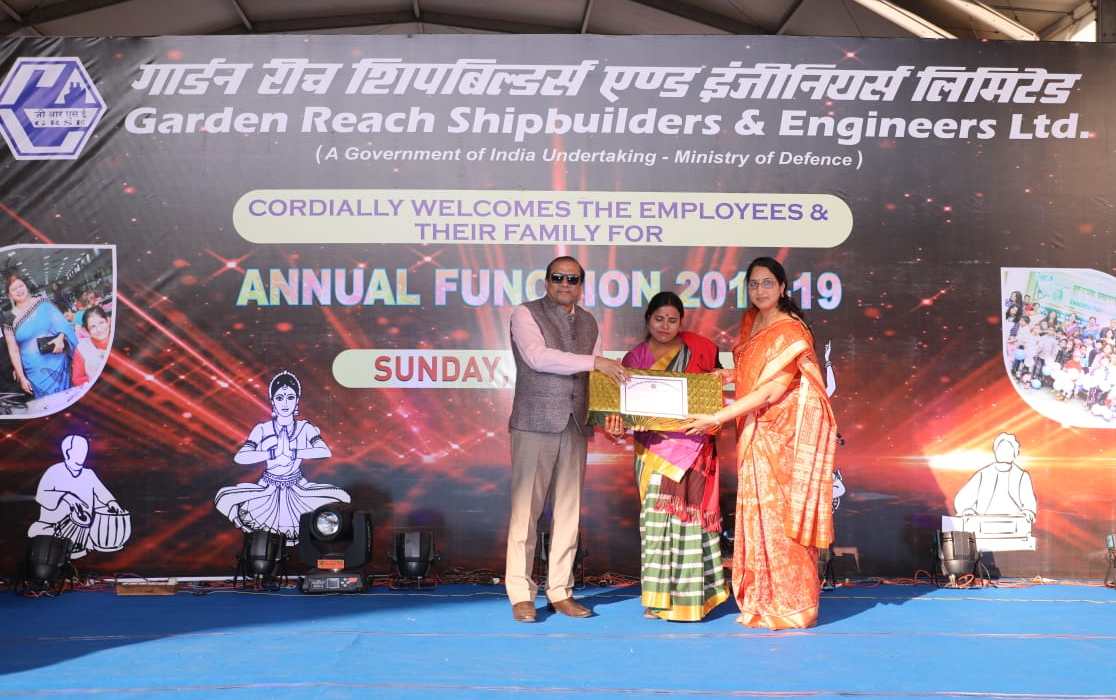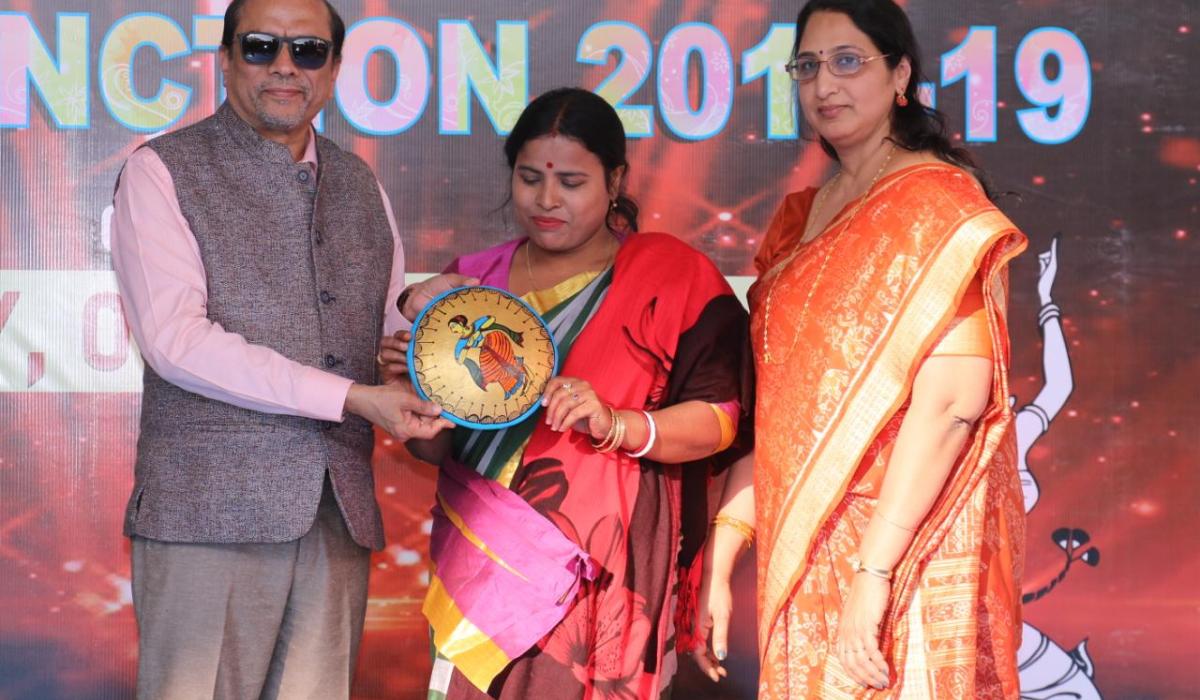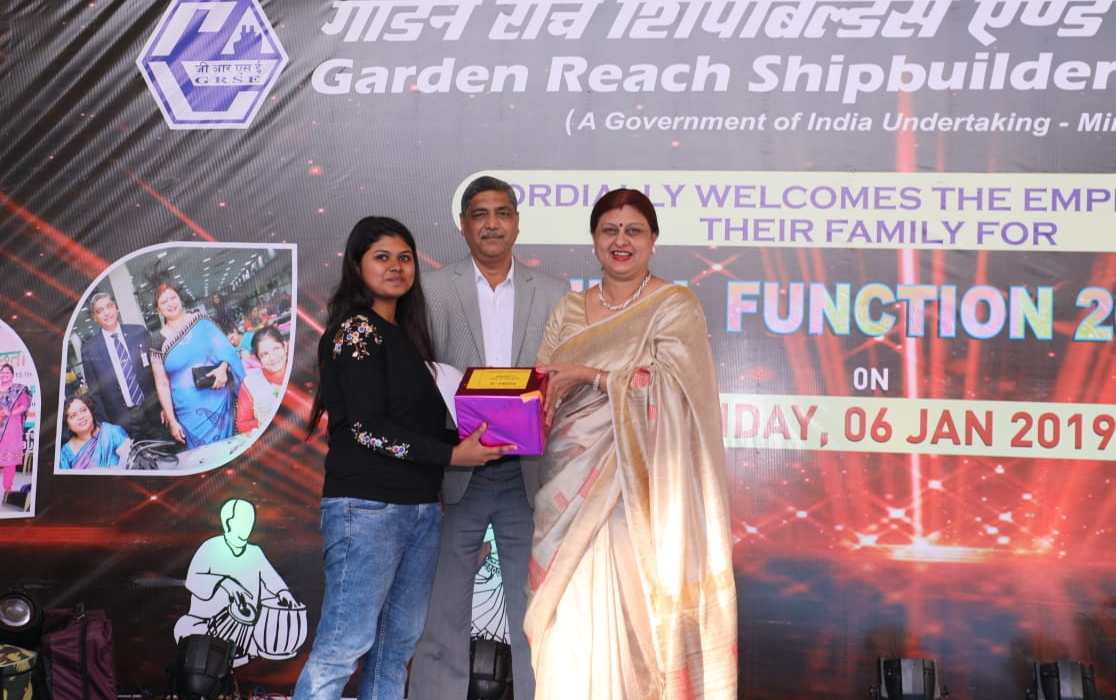 Employee Recreation Programme held on 06 Jan 19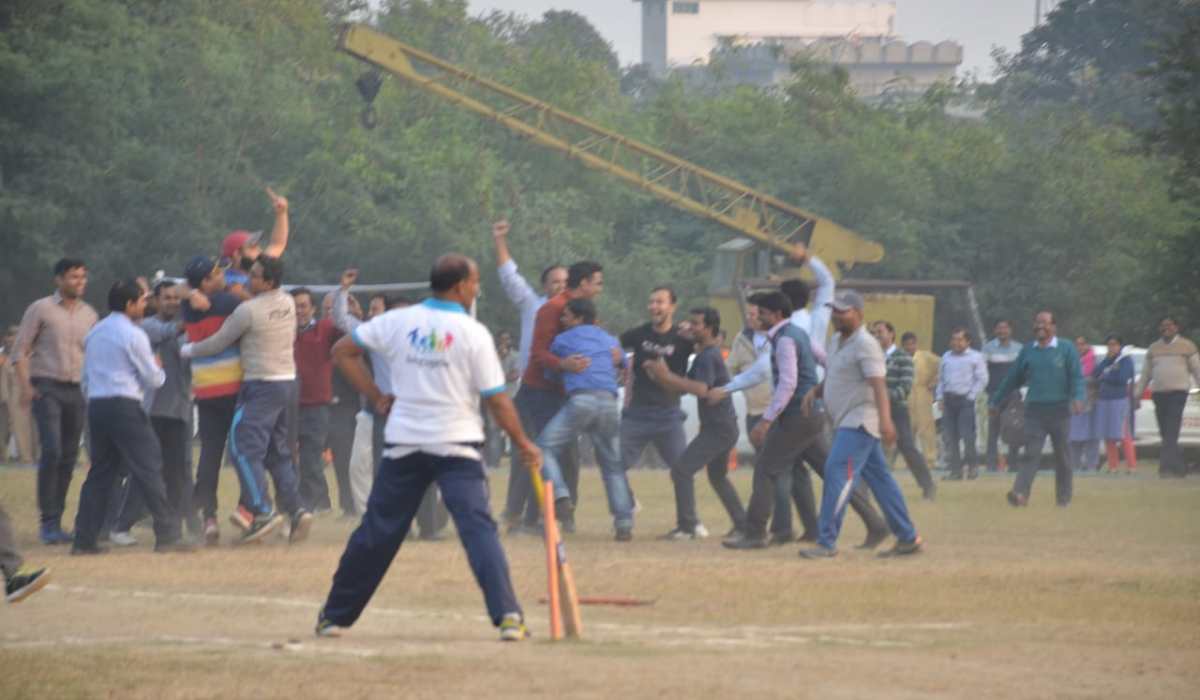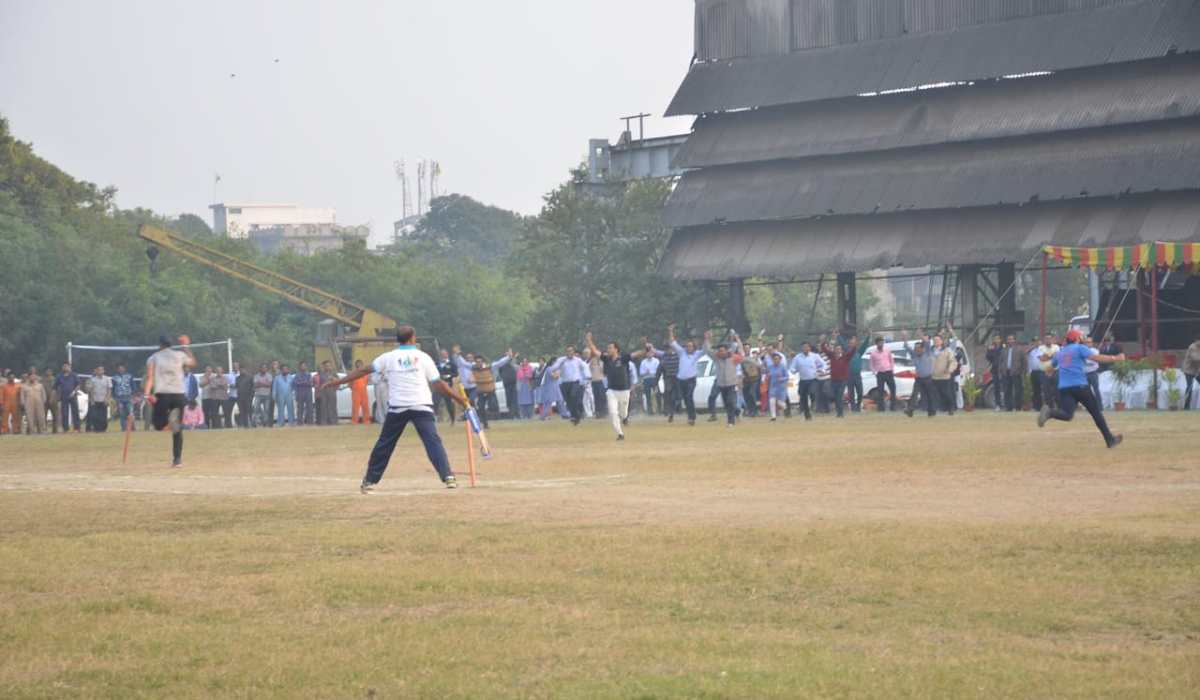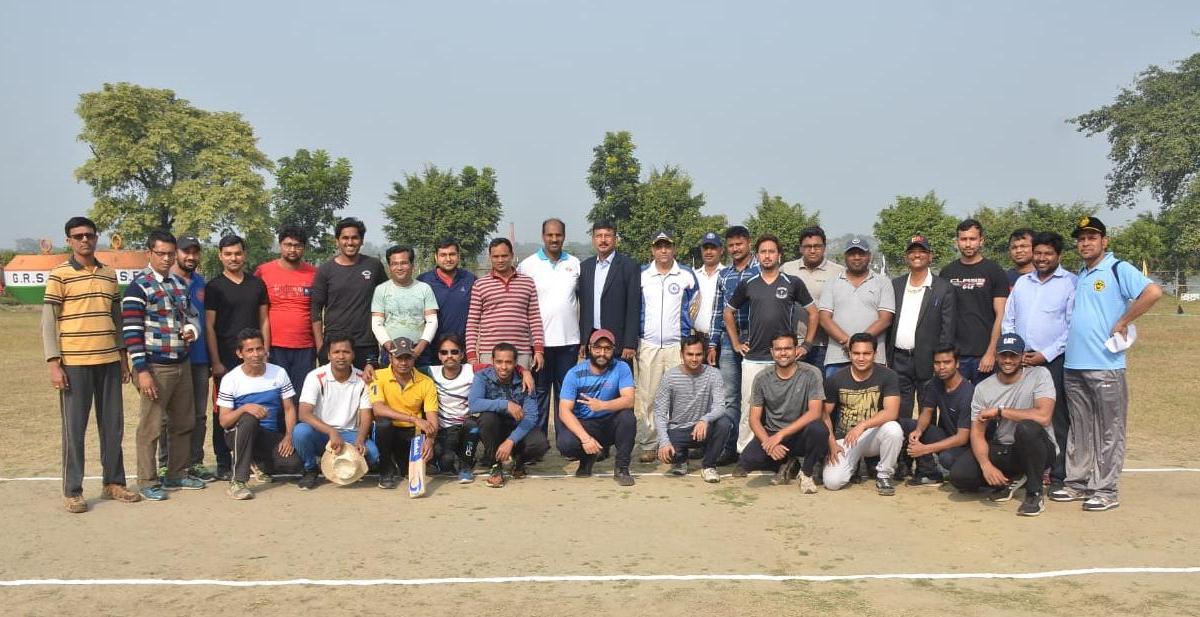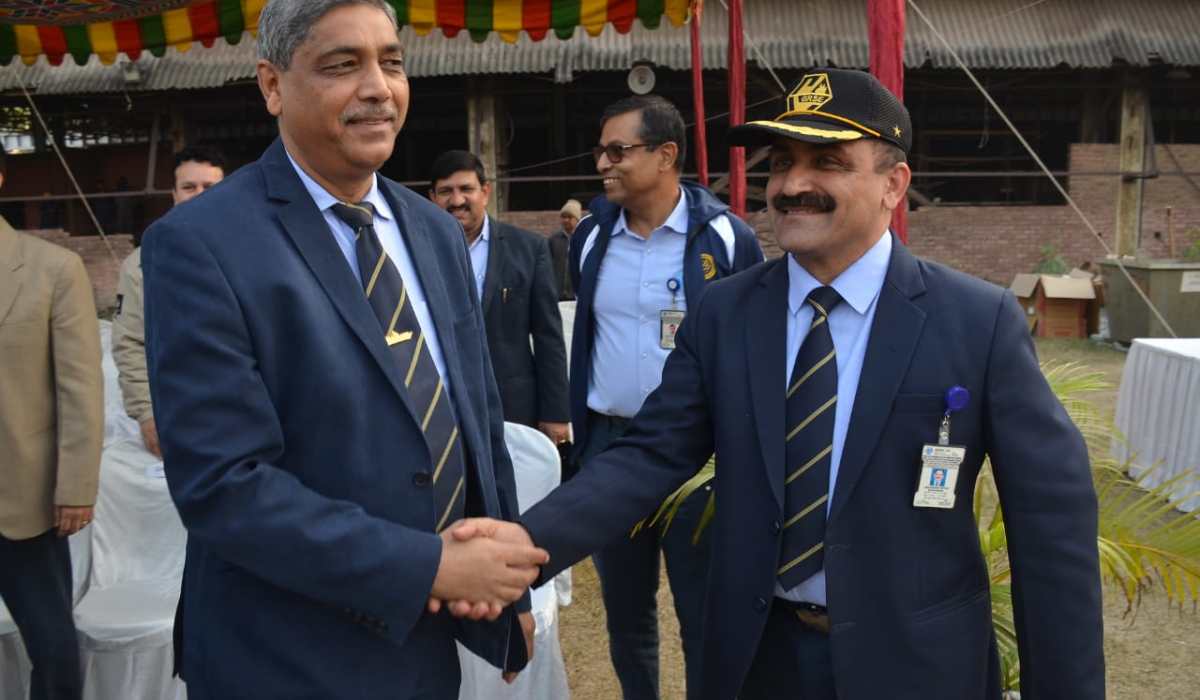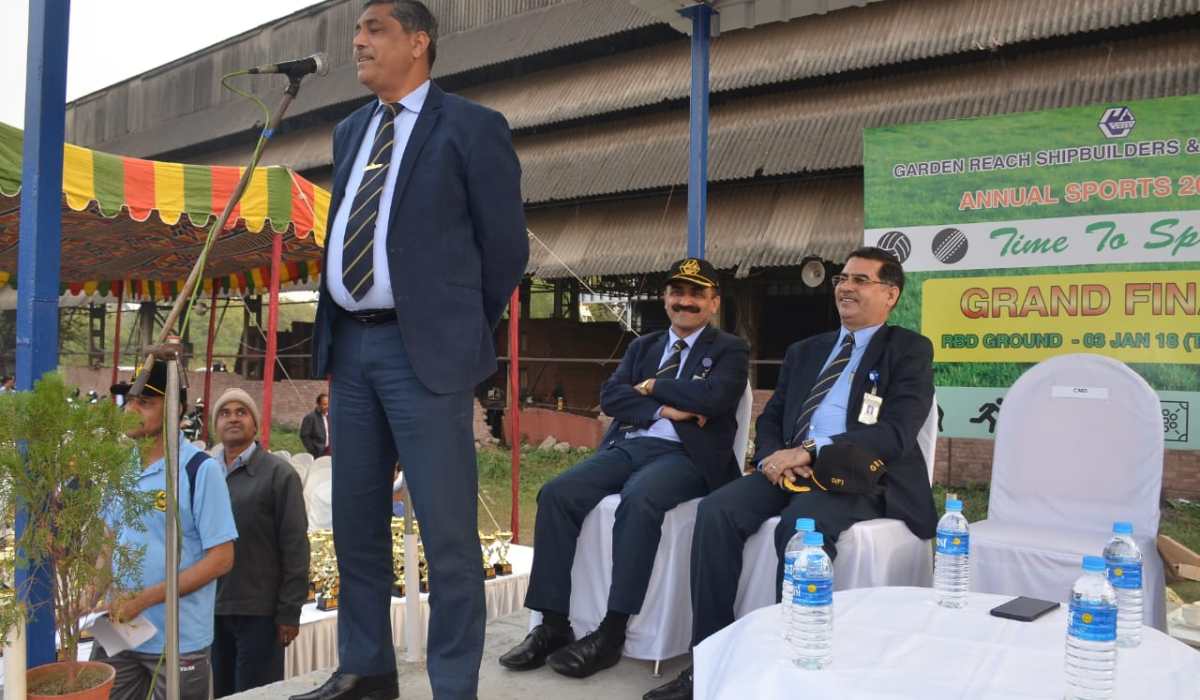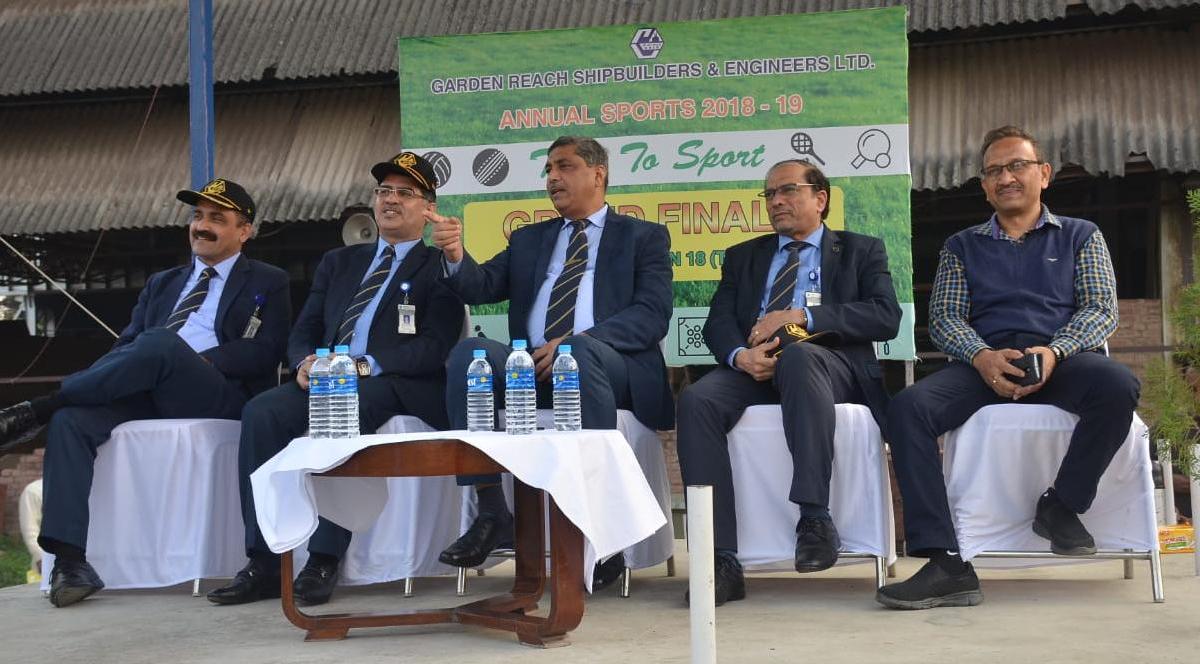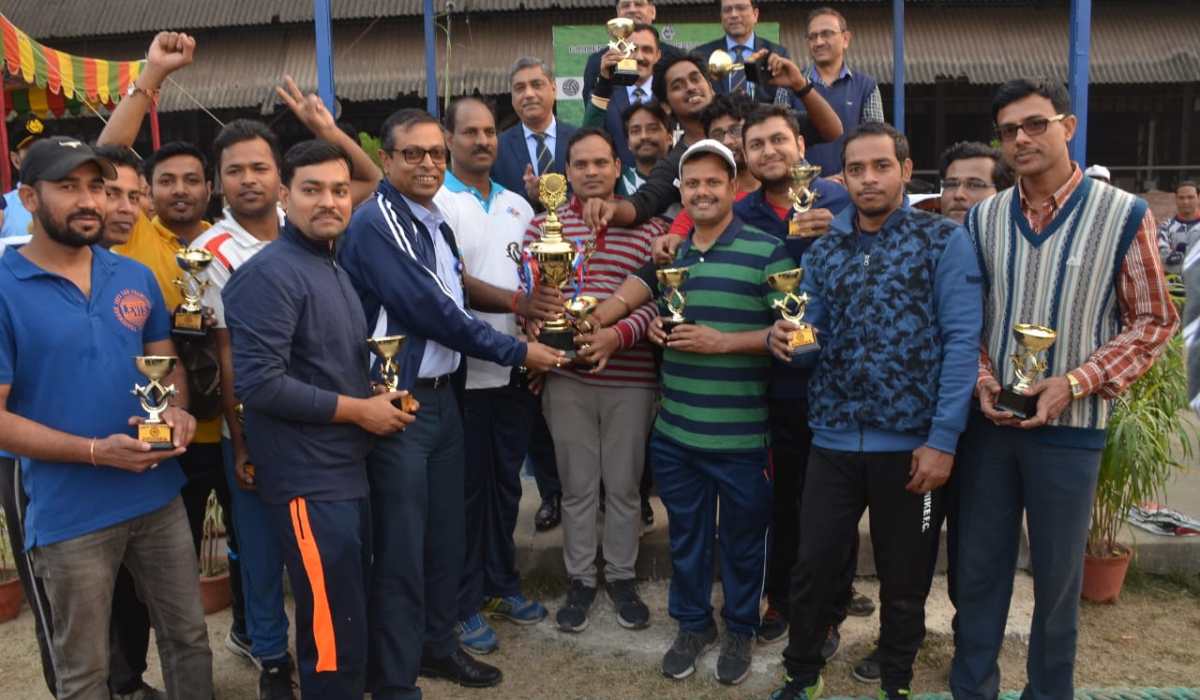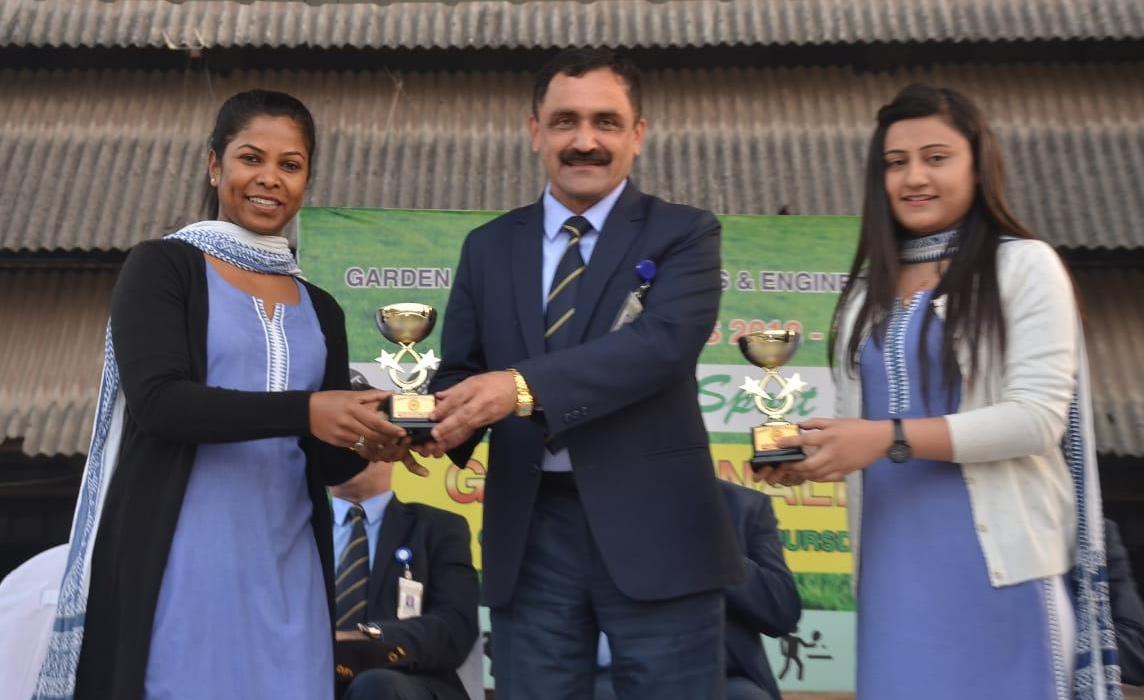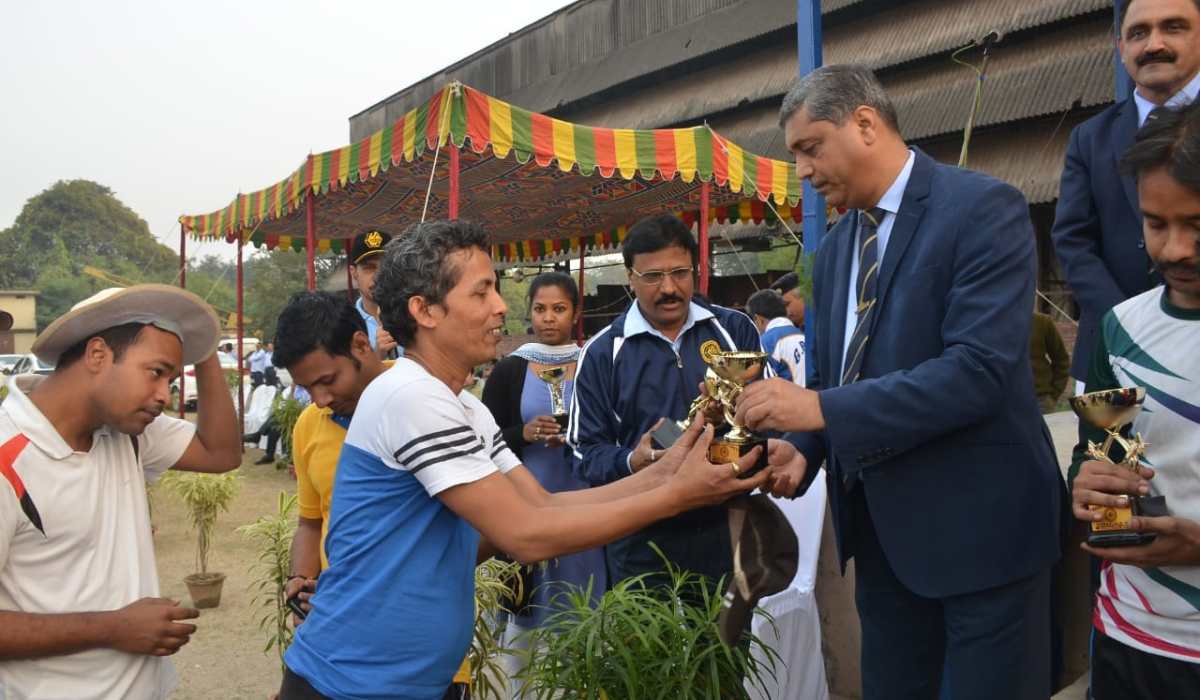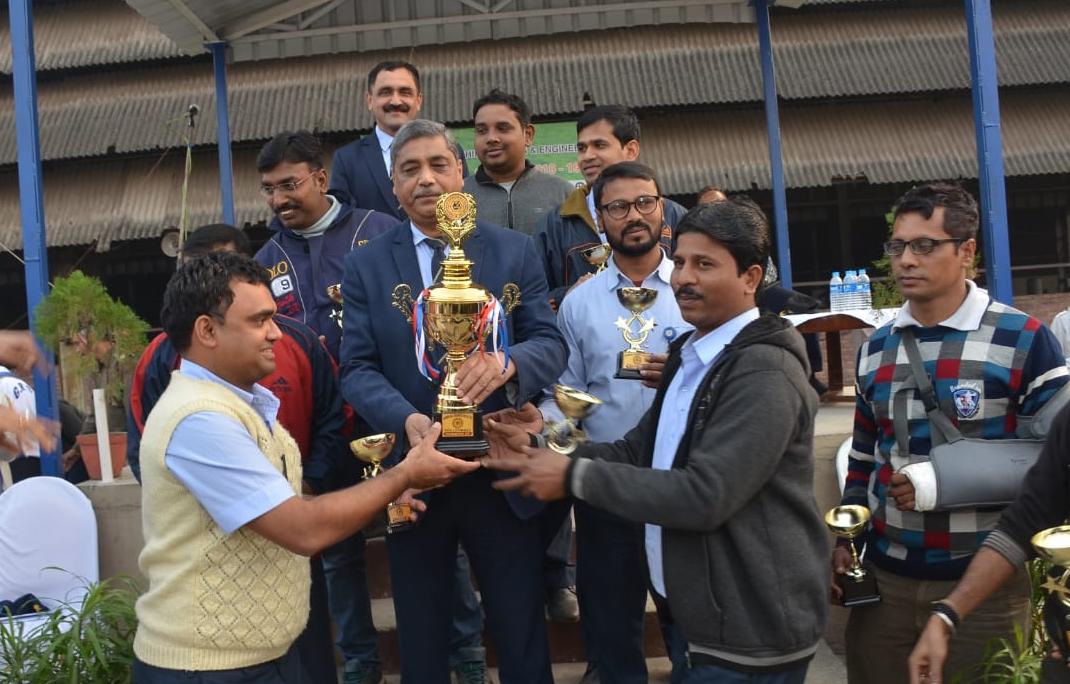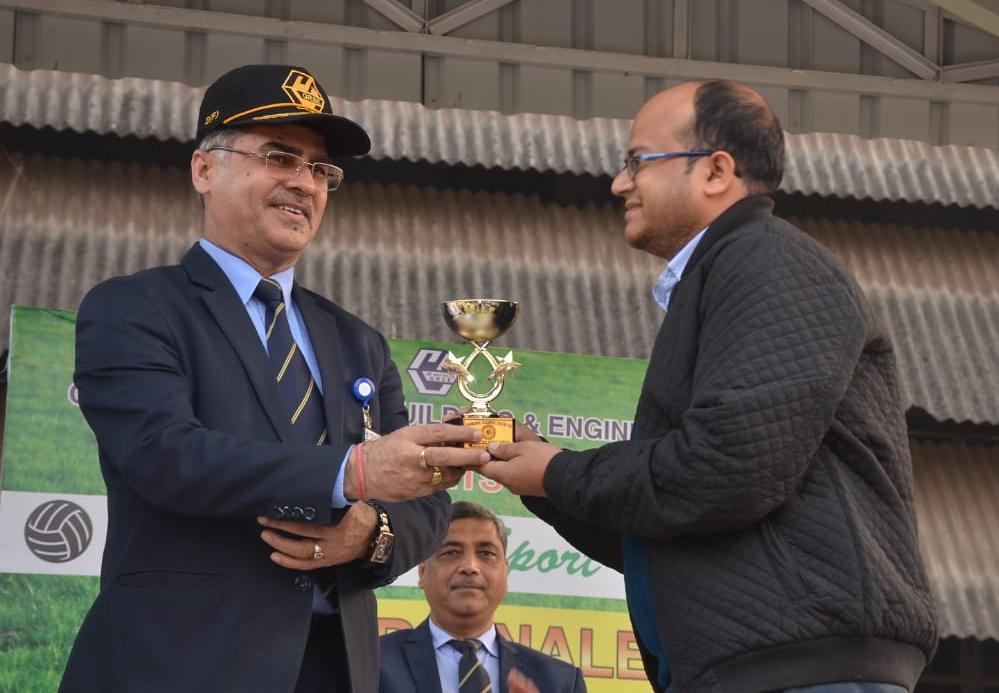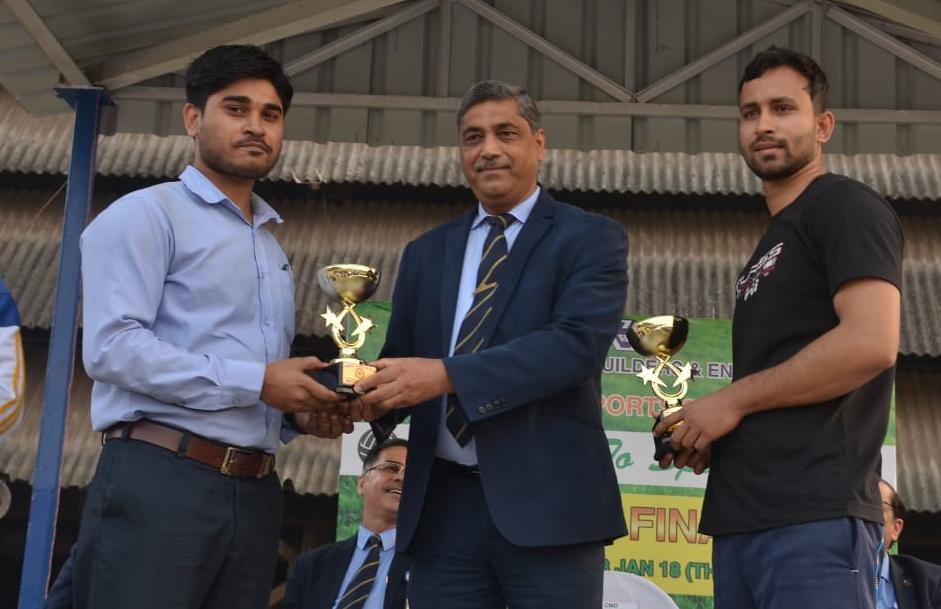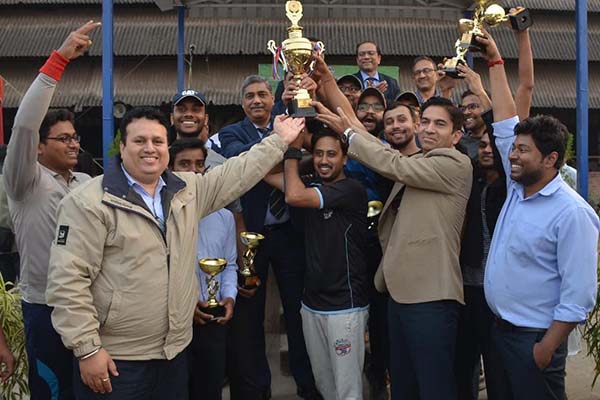 Grand Finale of GRSE Annual Sports 2018-19 at RBD Grounds on 03 Jan 19.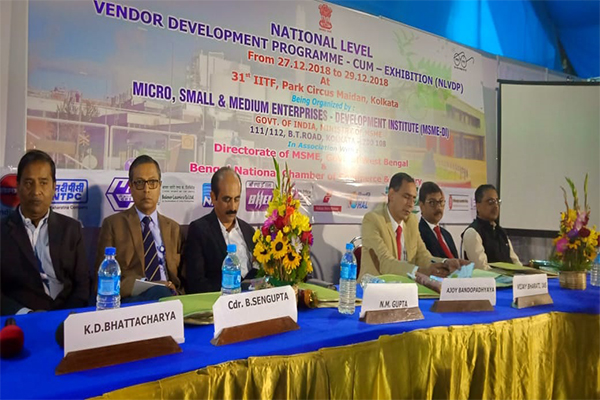 Participation in National Level Vendor Development Program Cum Exhibition organised by MSME Development Institute, Govt. of India on 27 Dec 18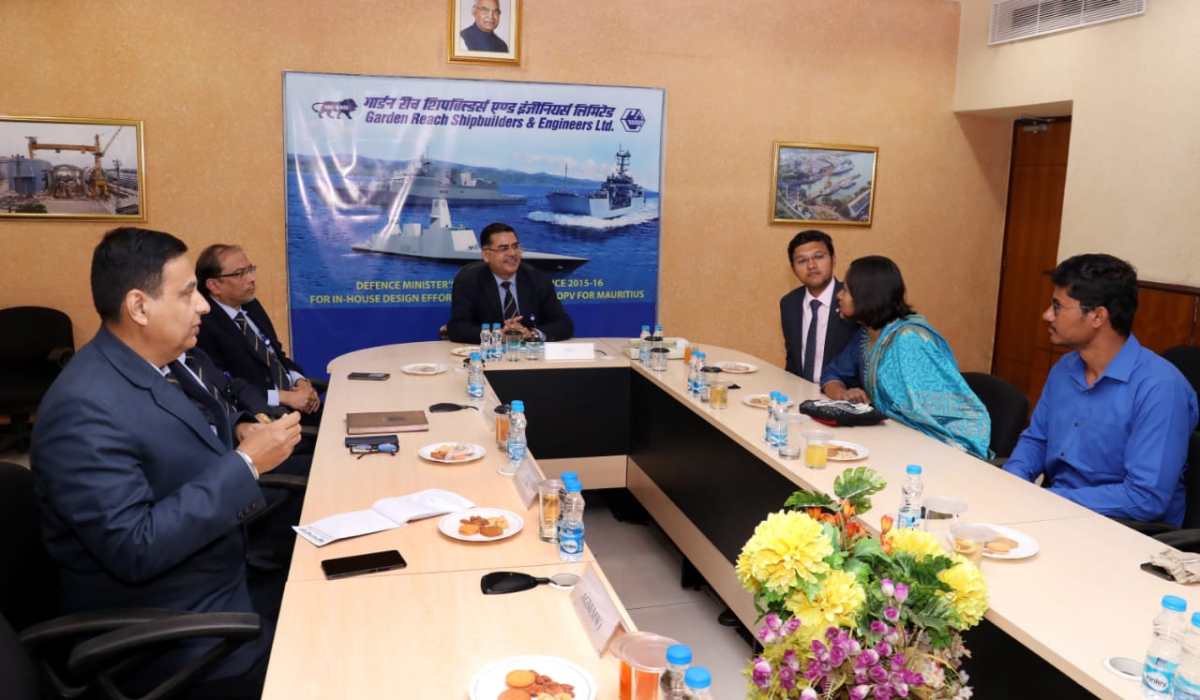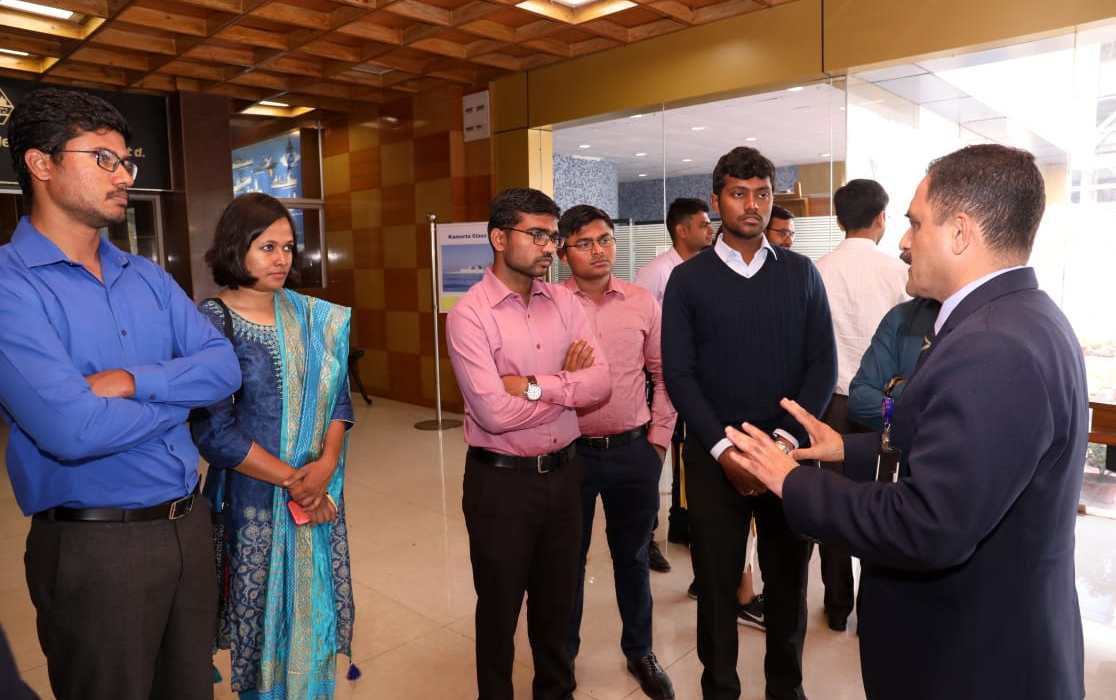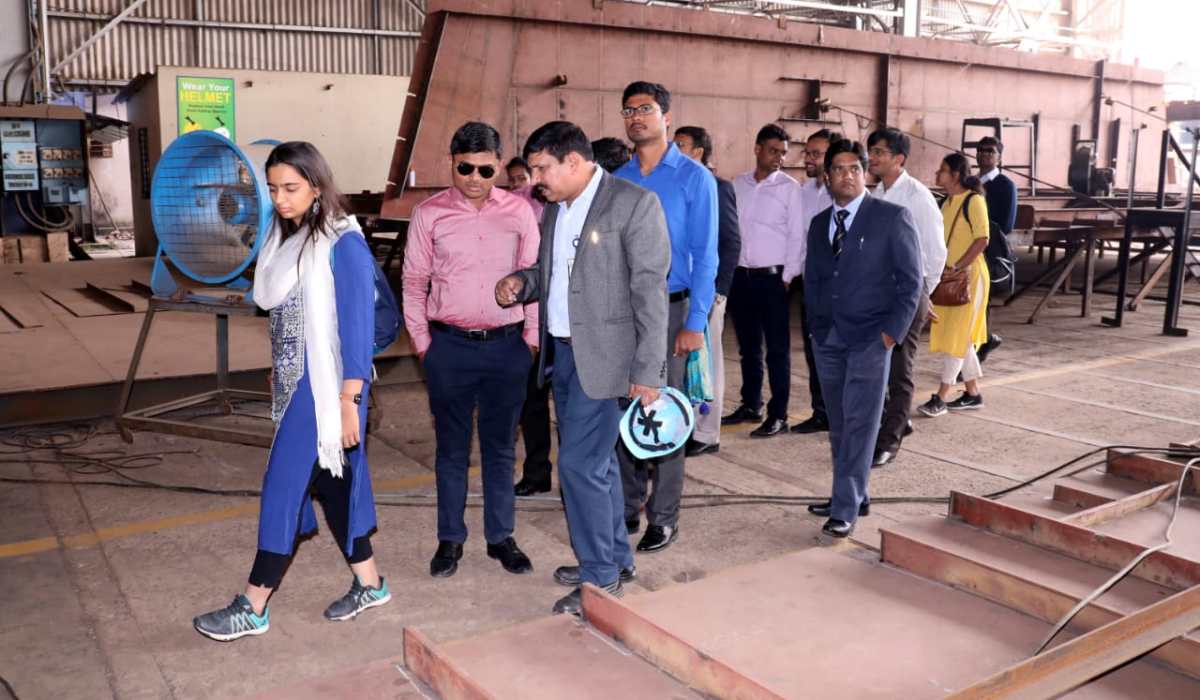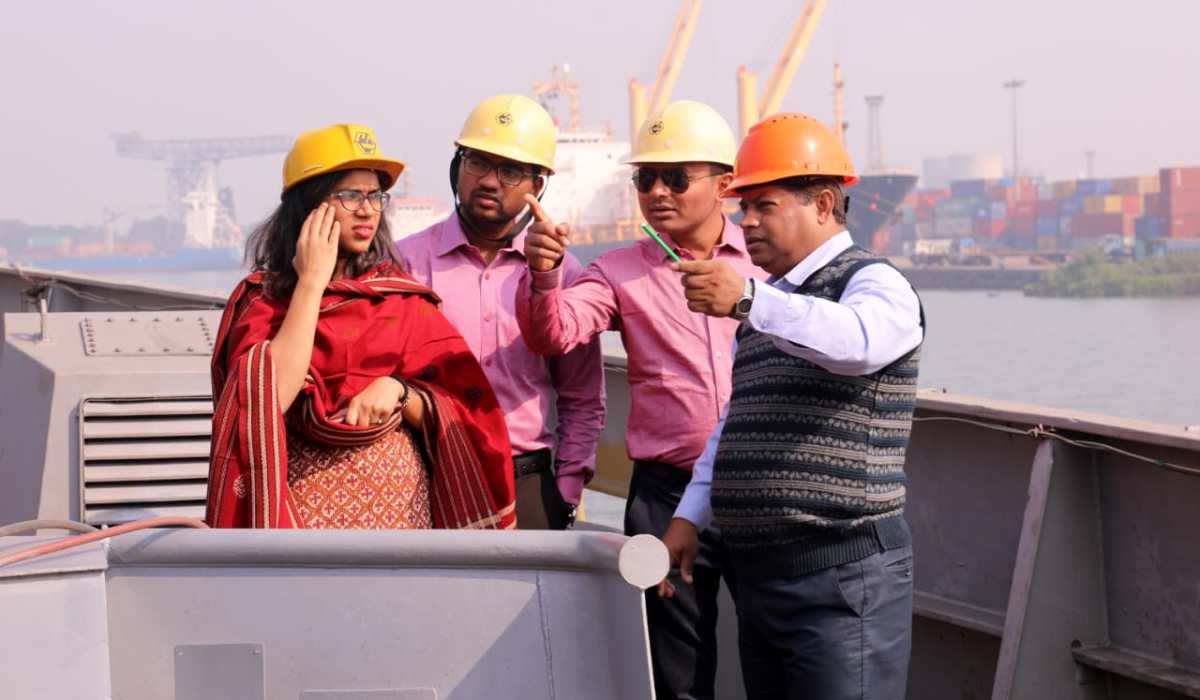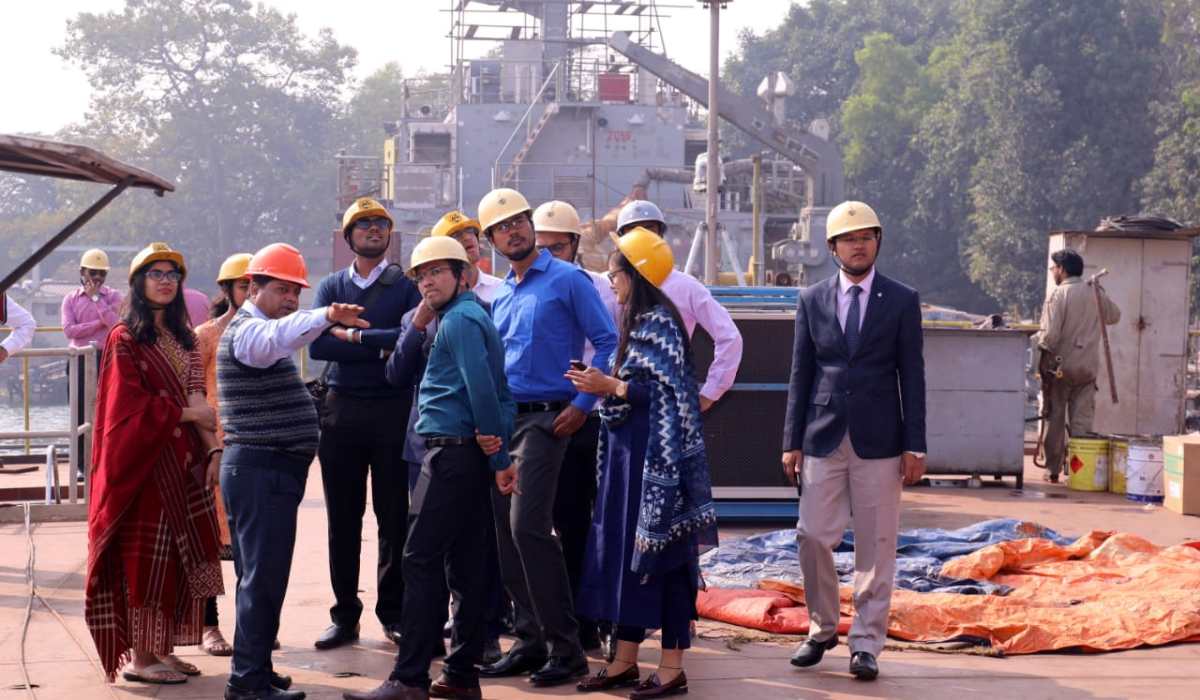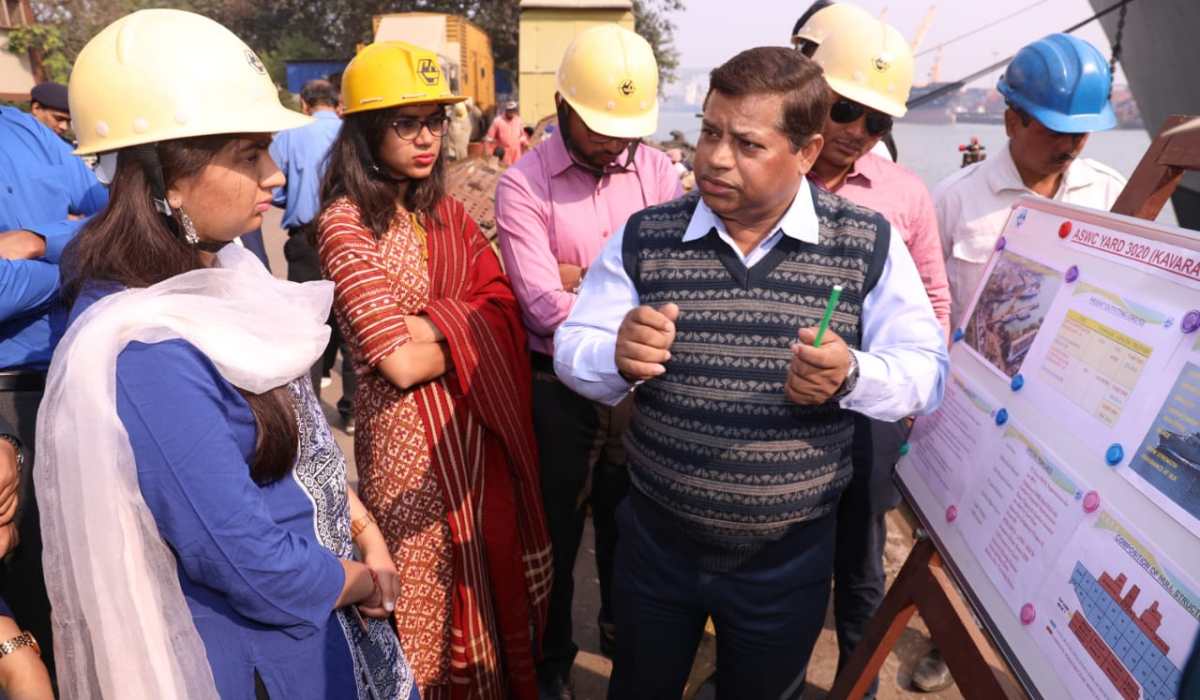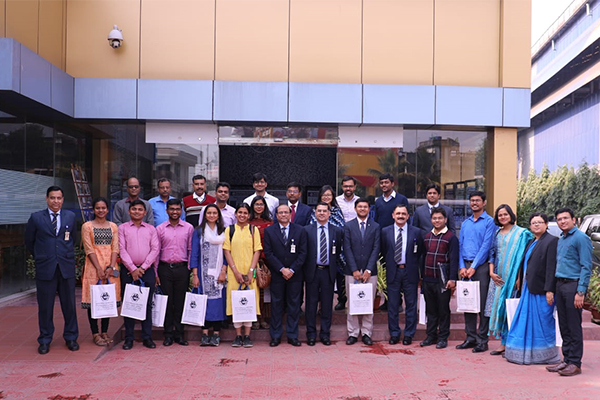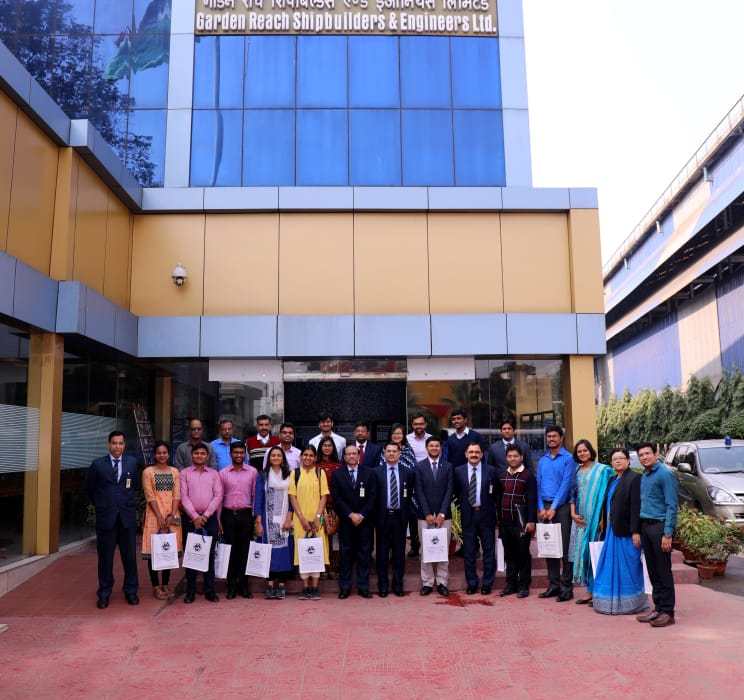 Navy Attachment of IAS Officer Trainees visit GRSE on 27 Dec 18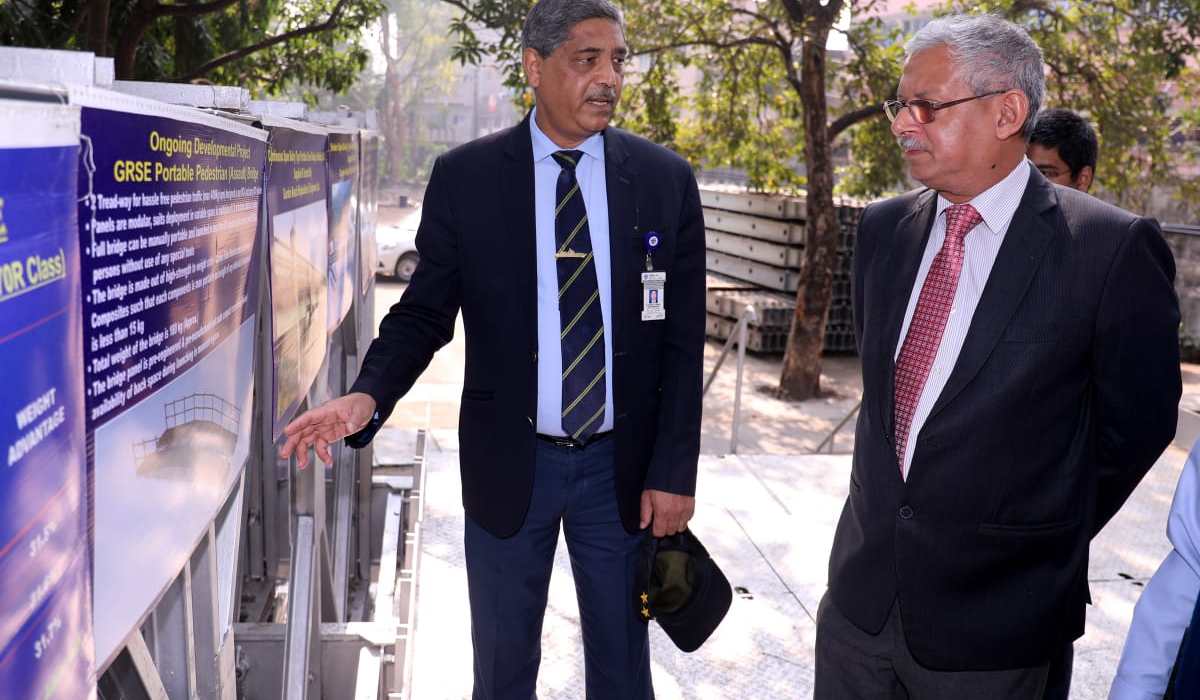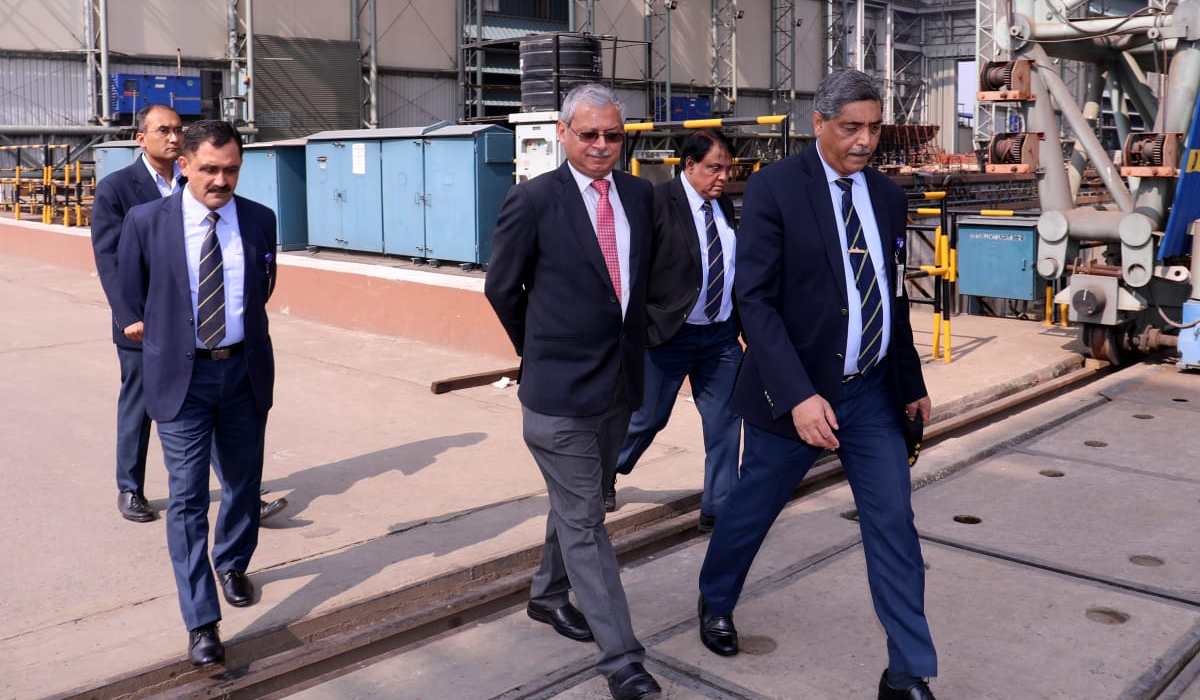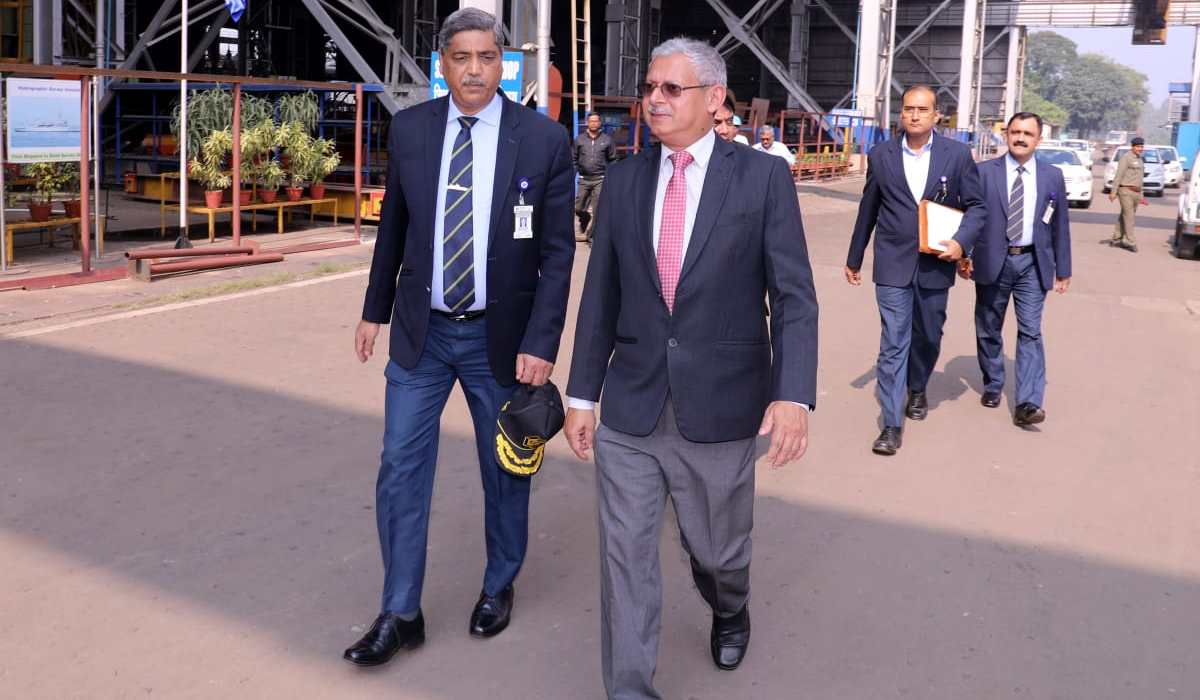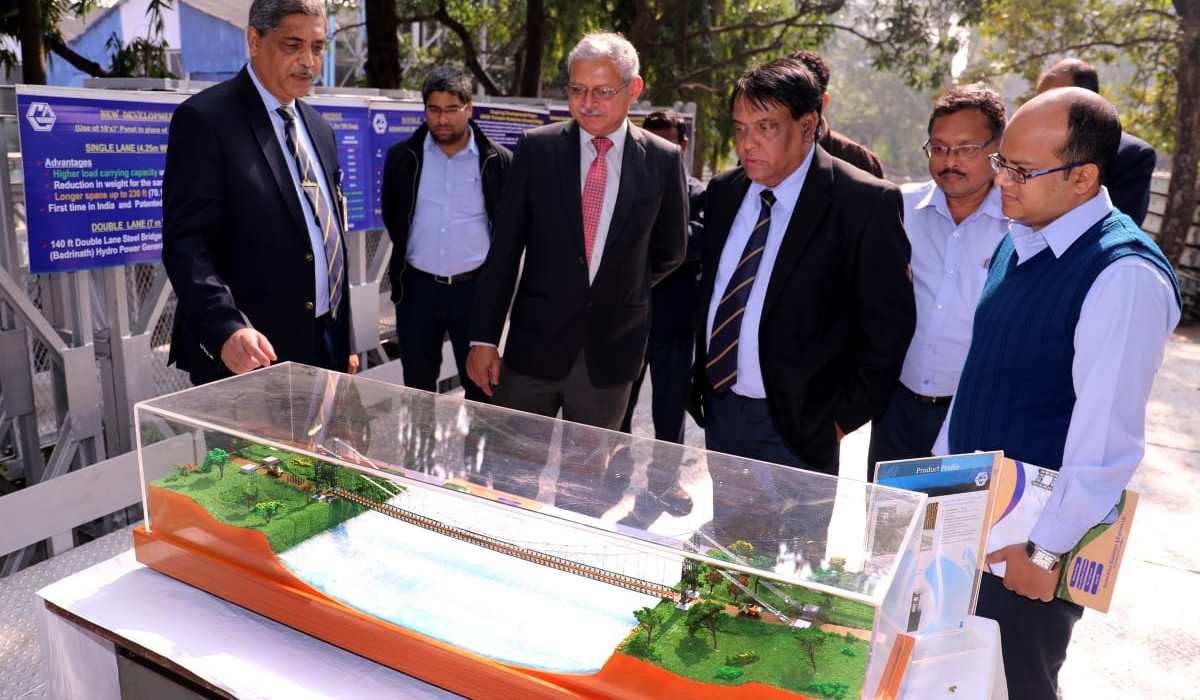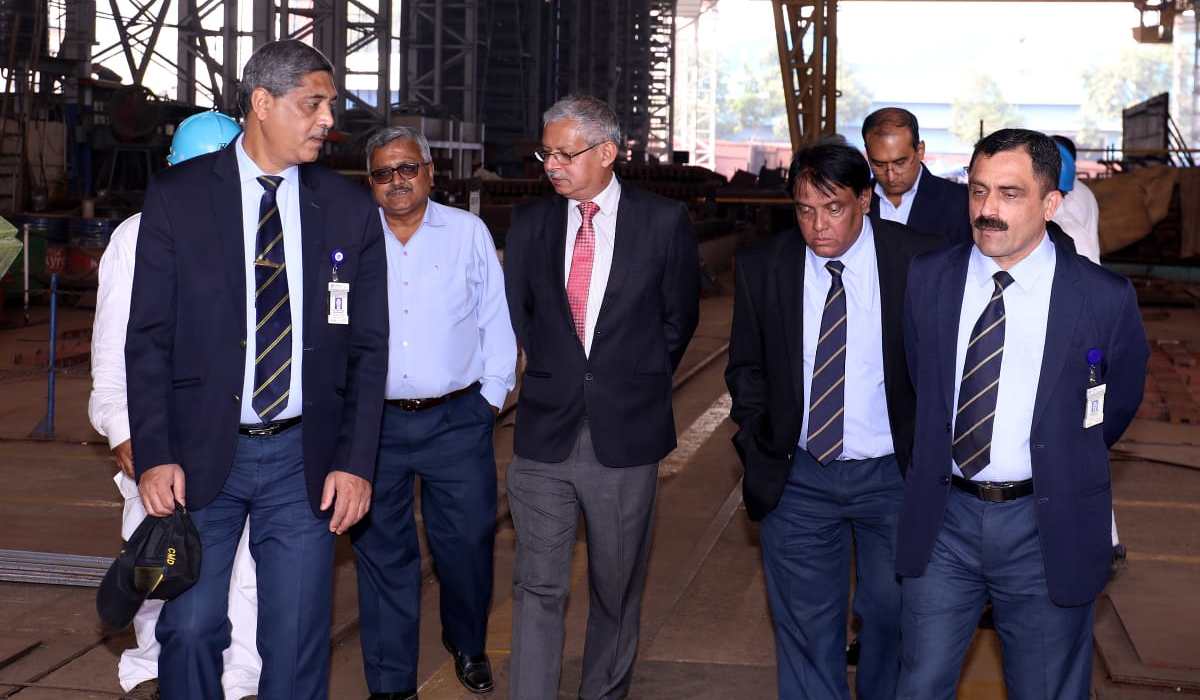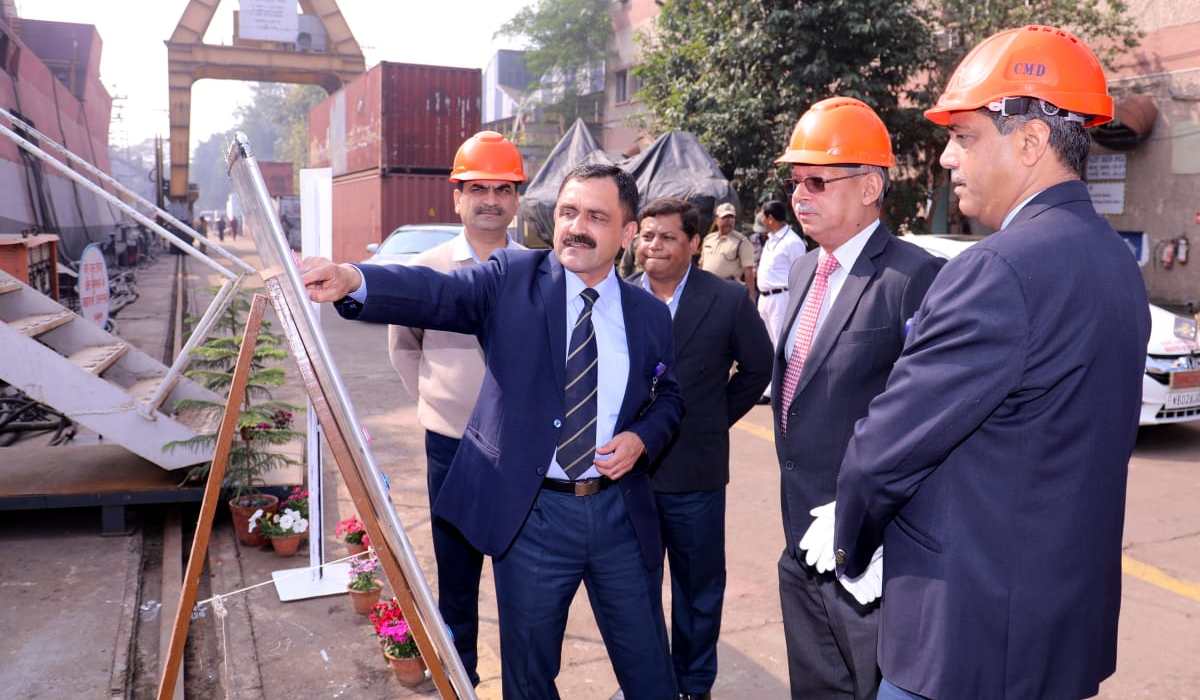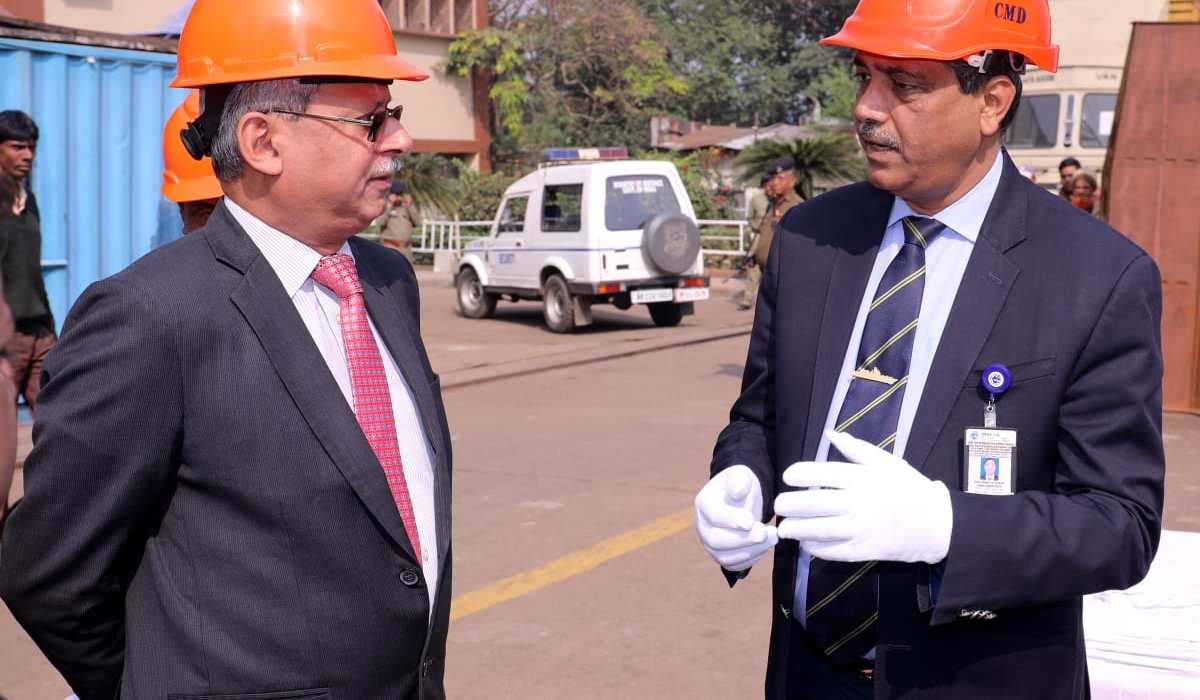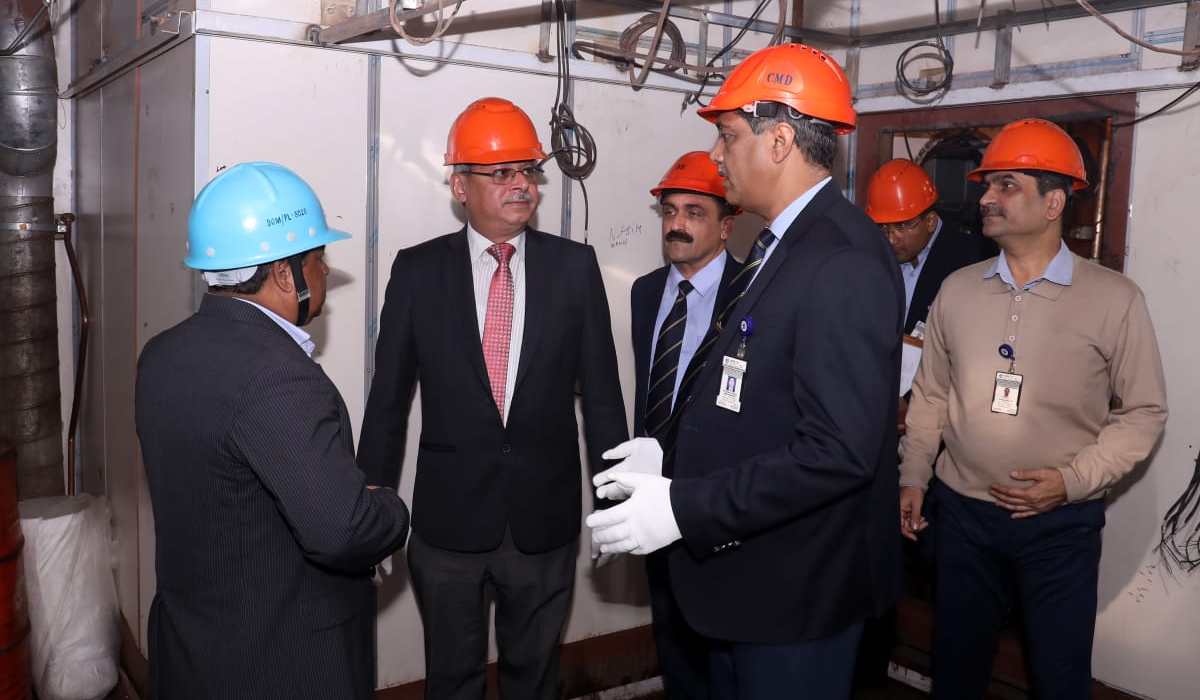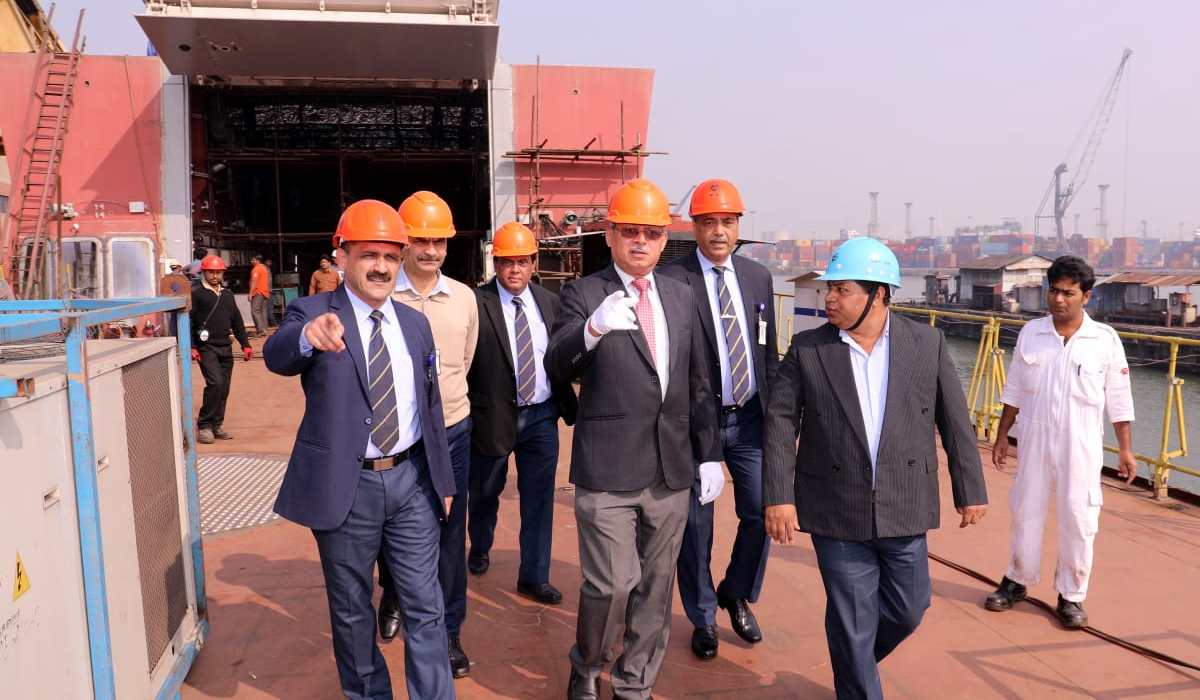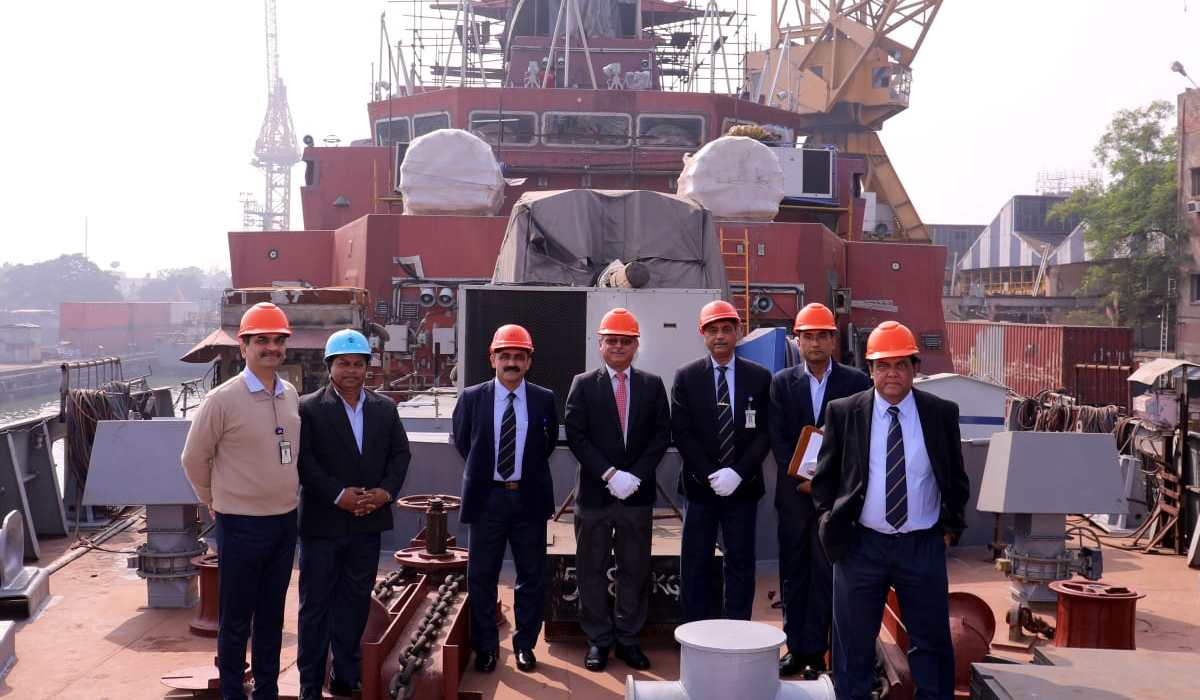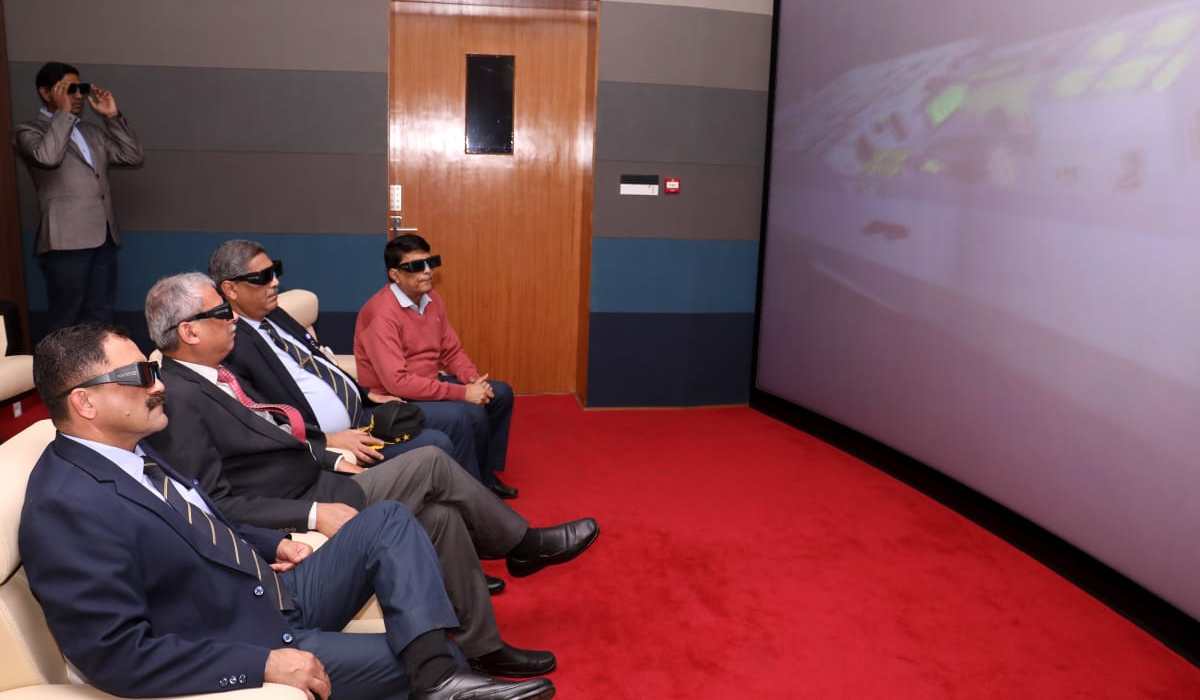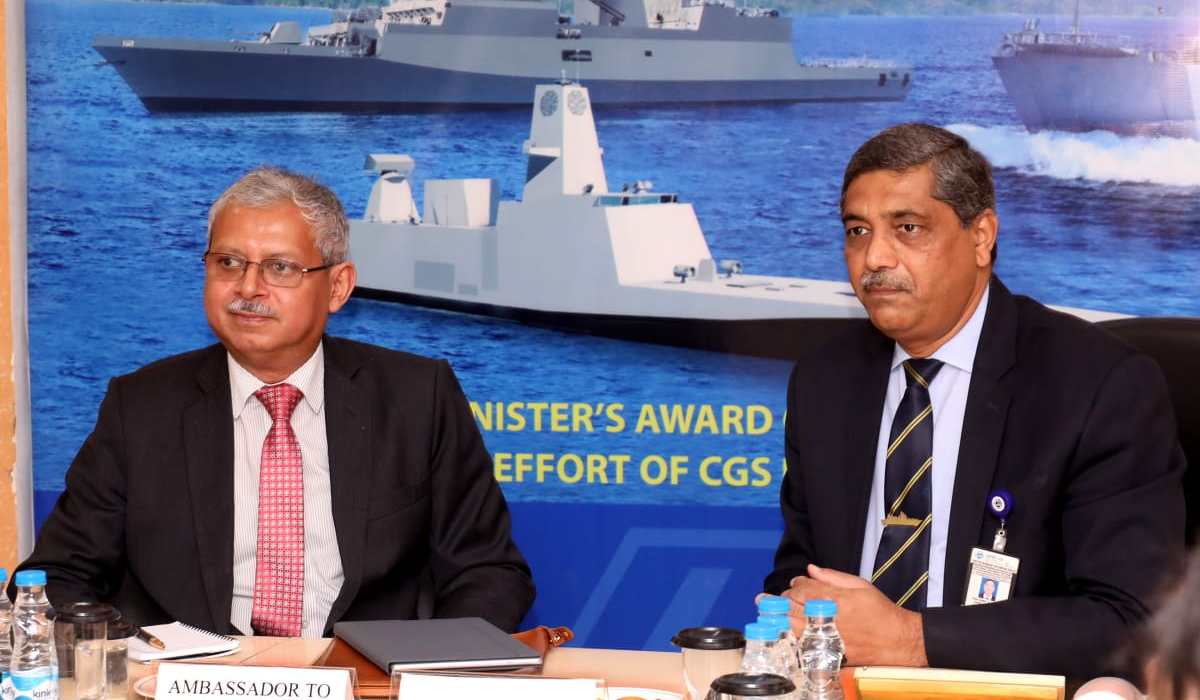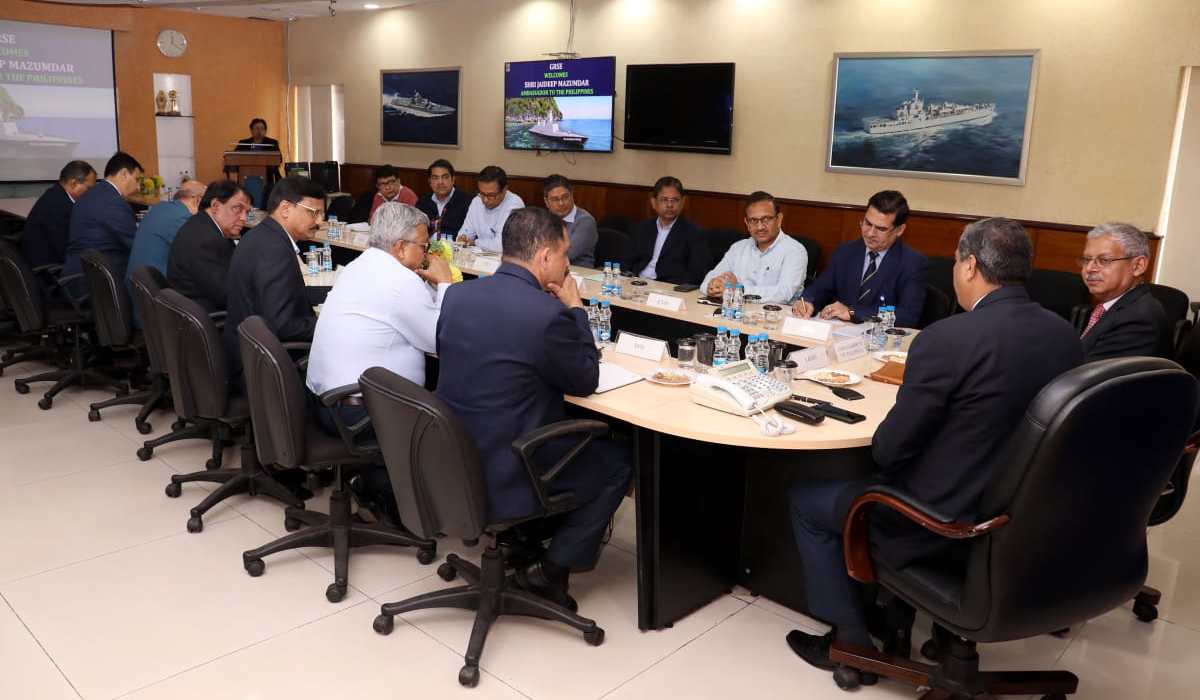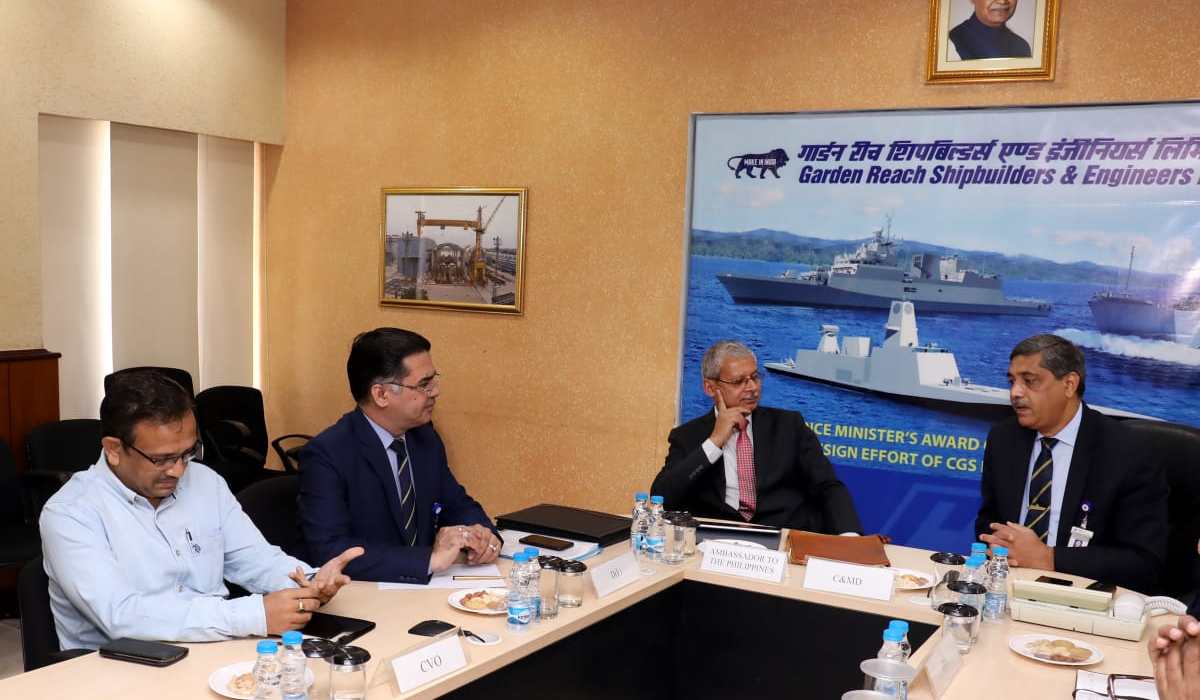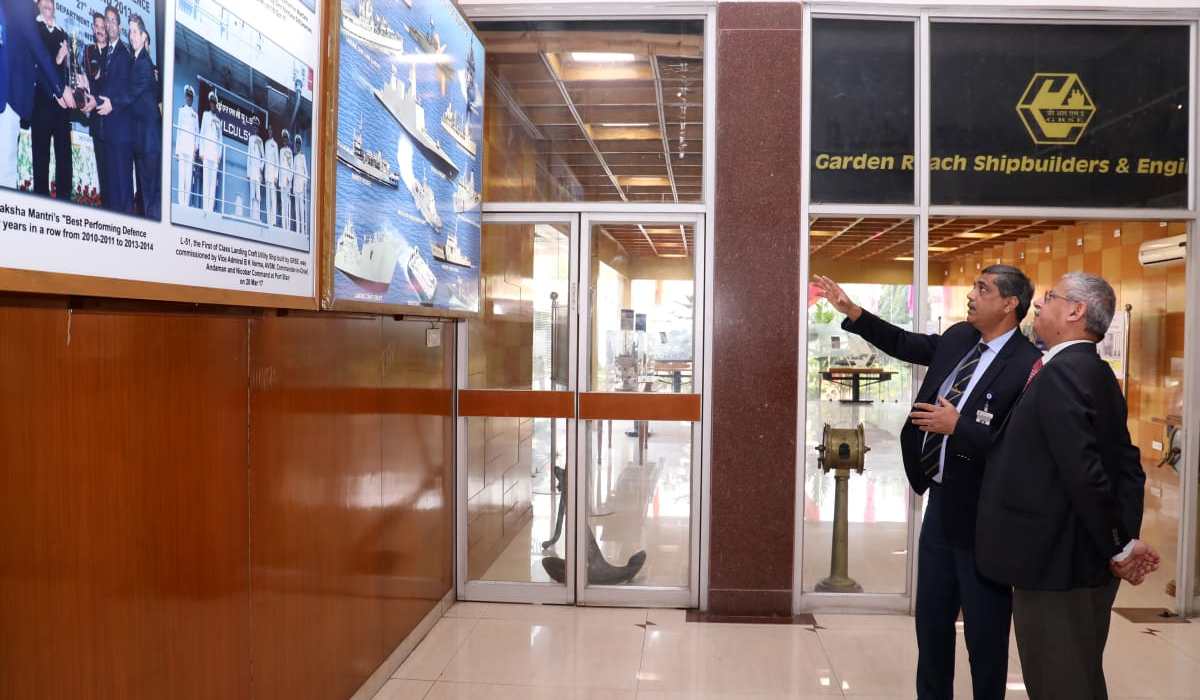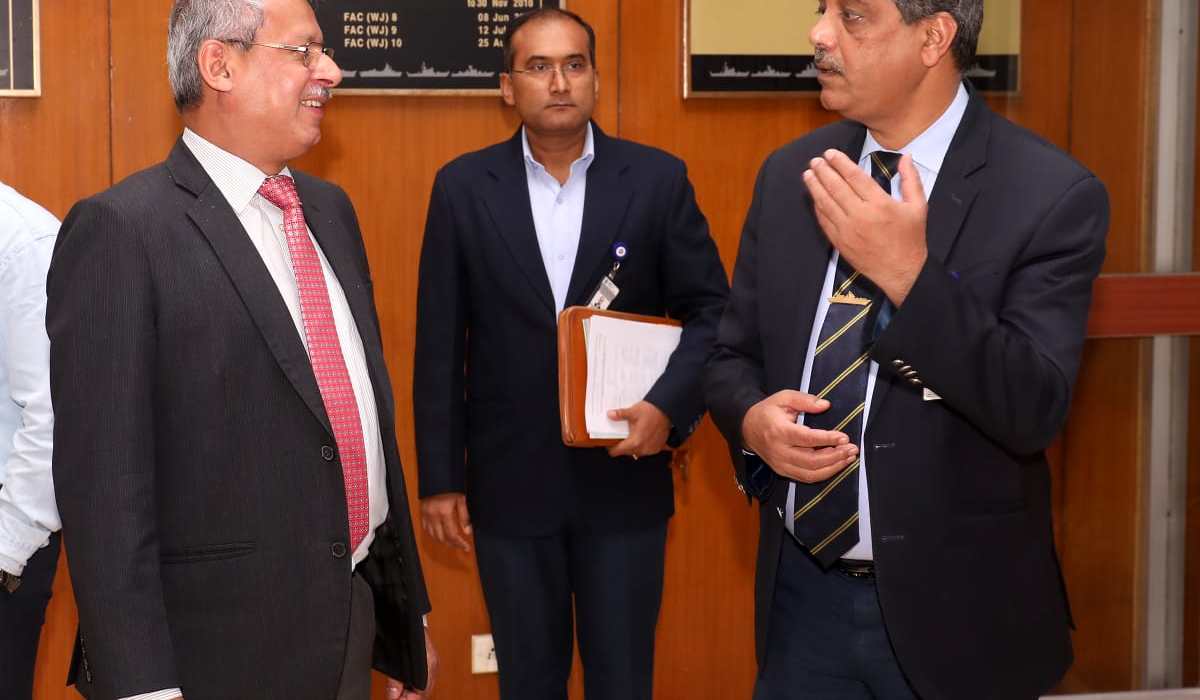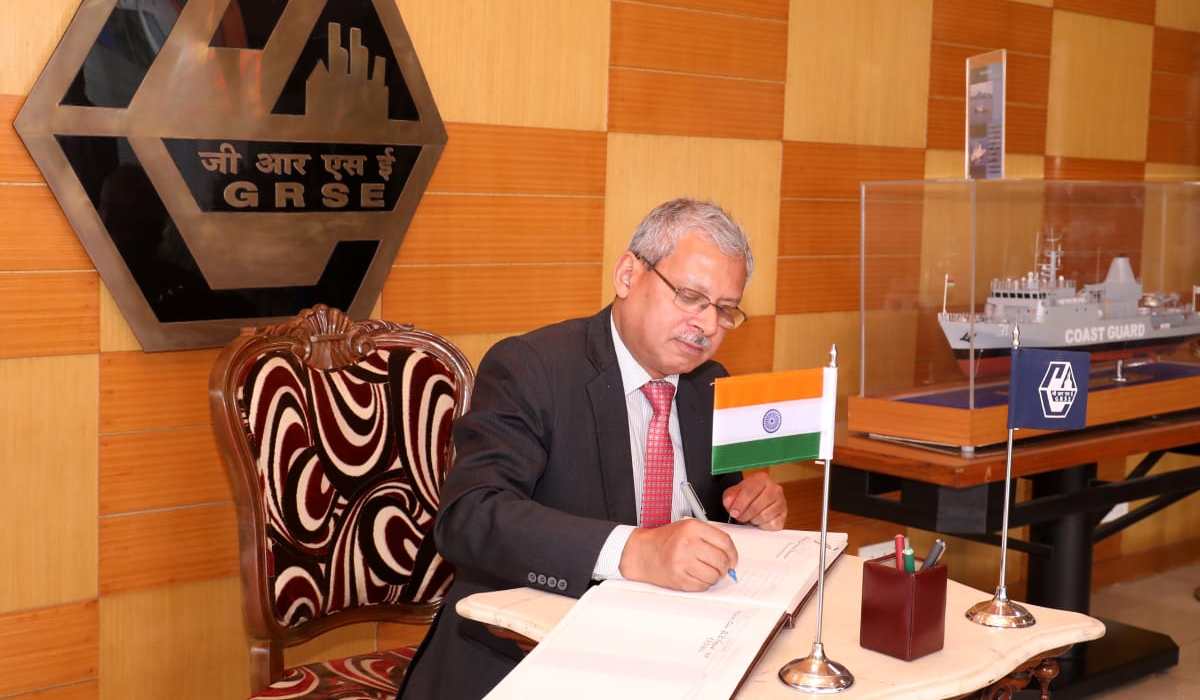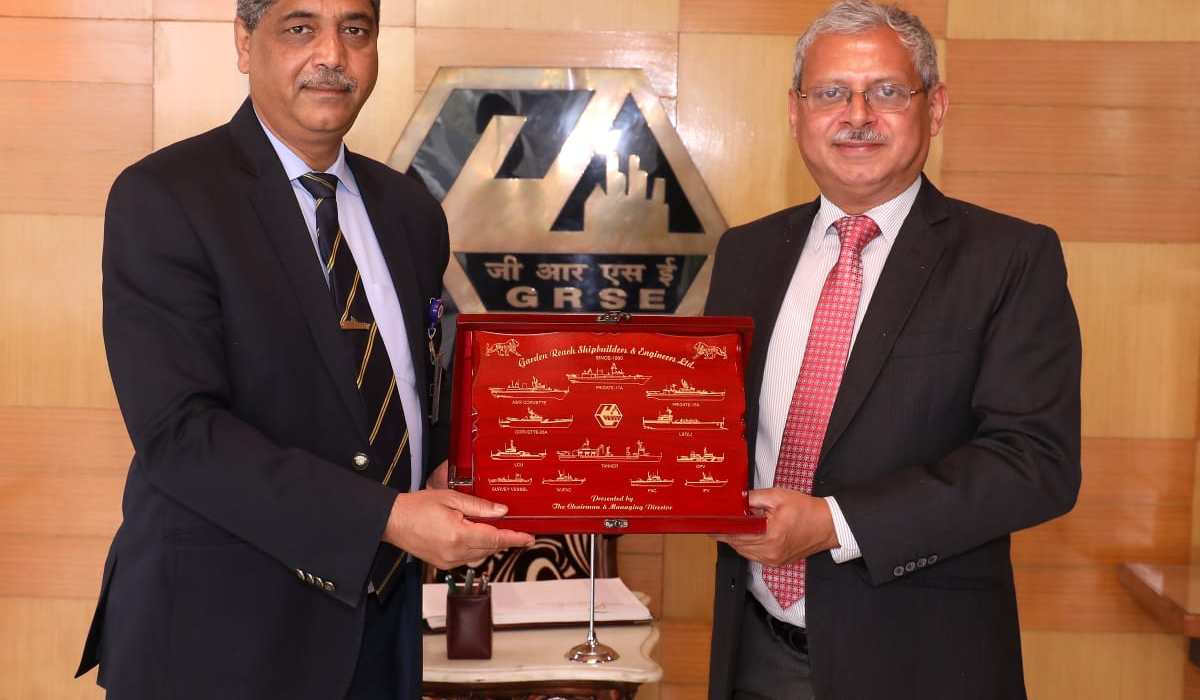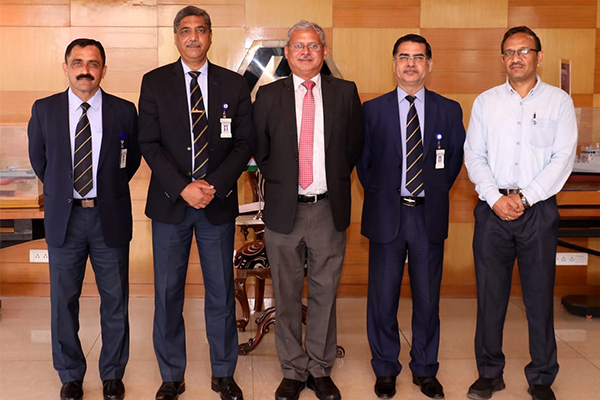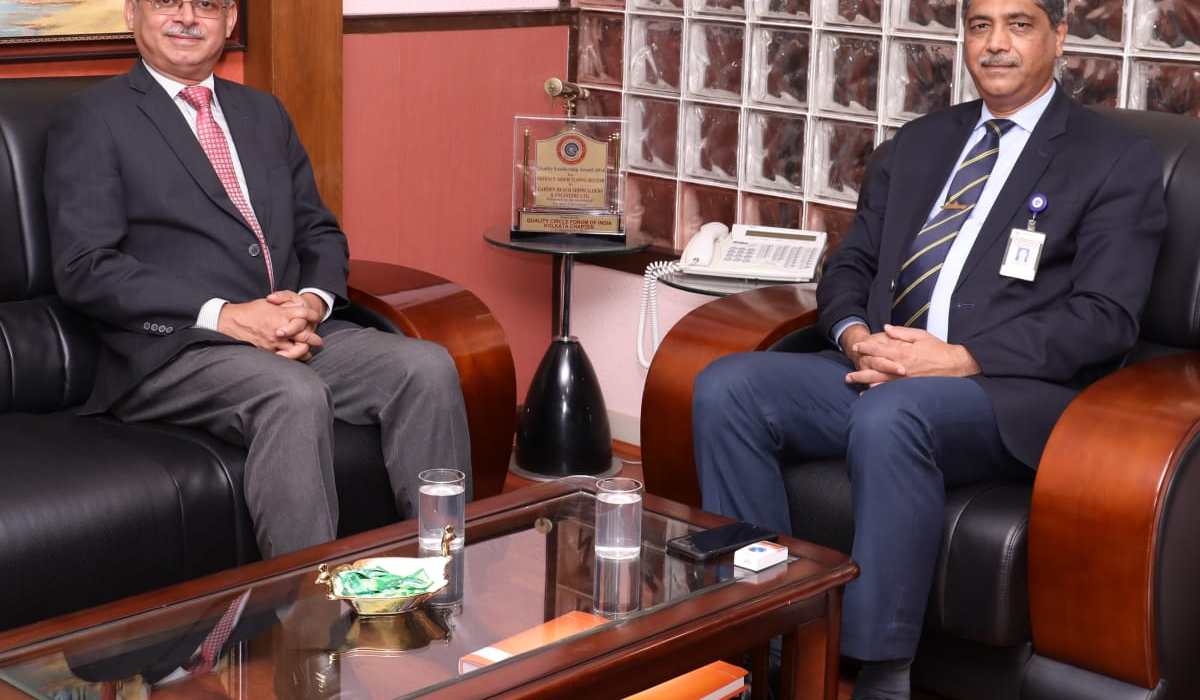 Shri Jaideep Mazumdar, Ambassador to The Philippines, visits GRSE on 24 Dec 18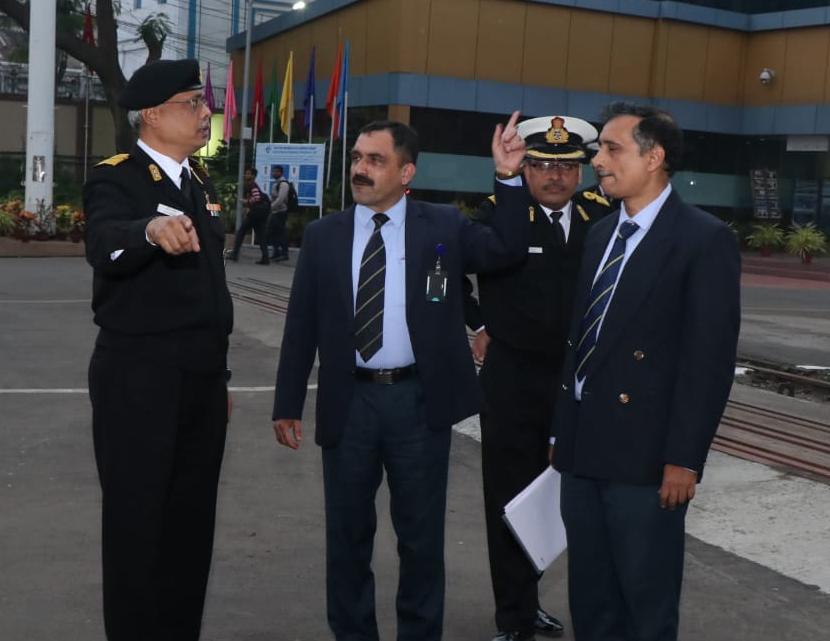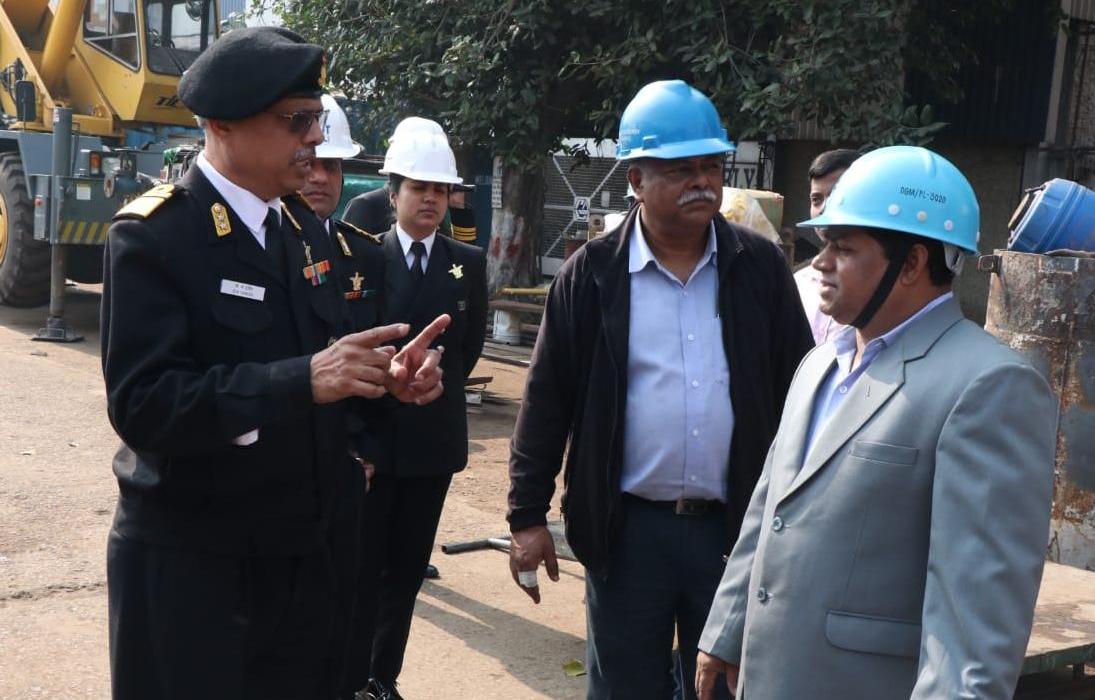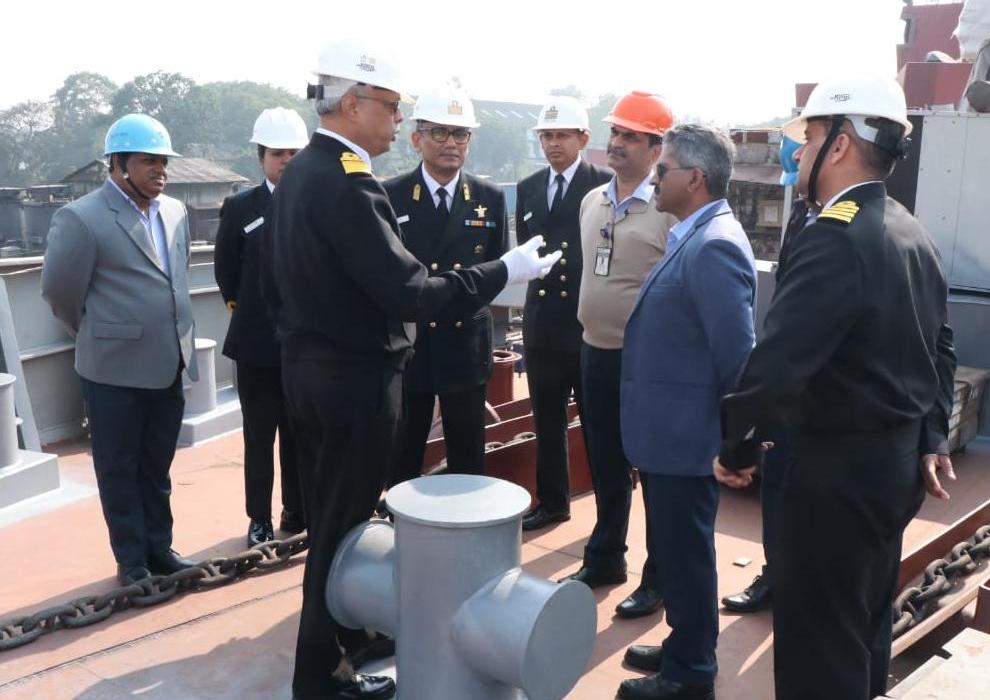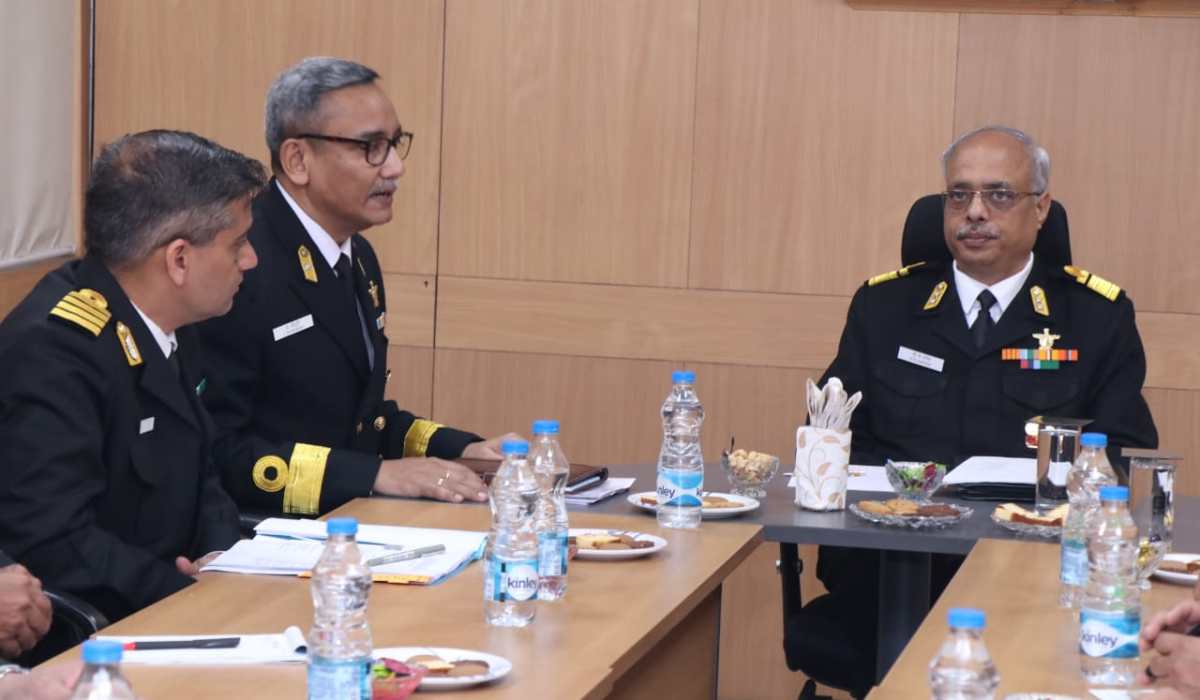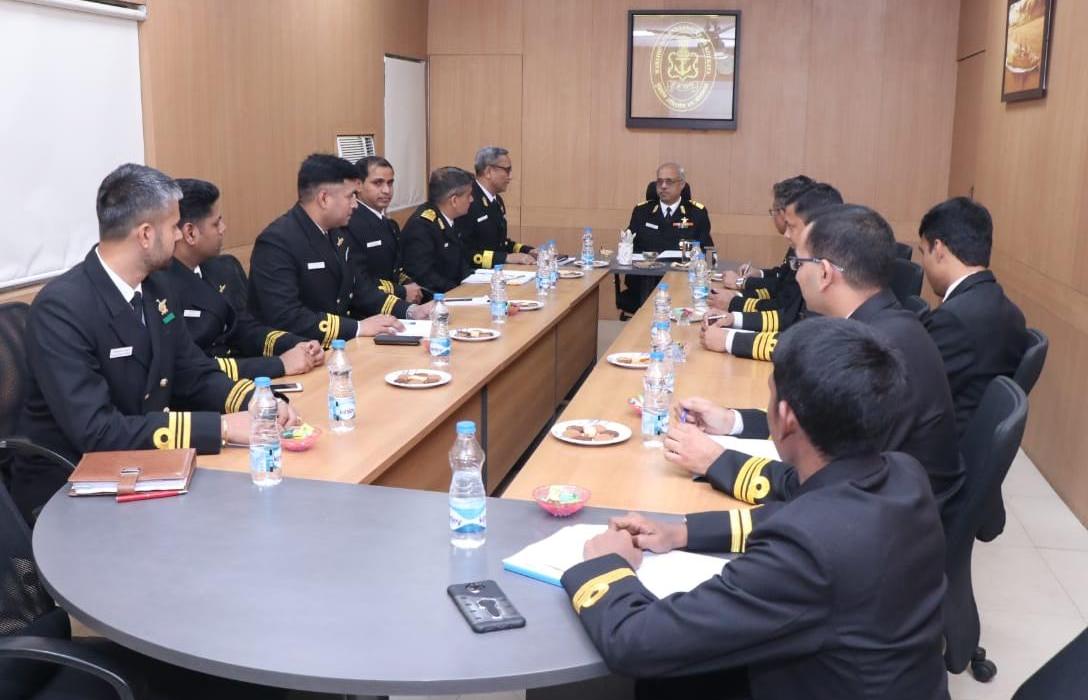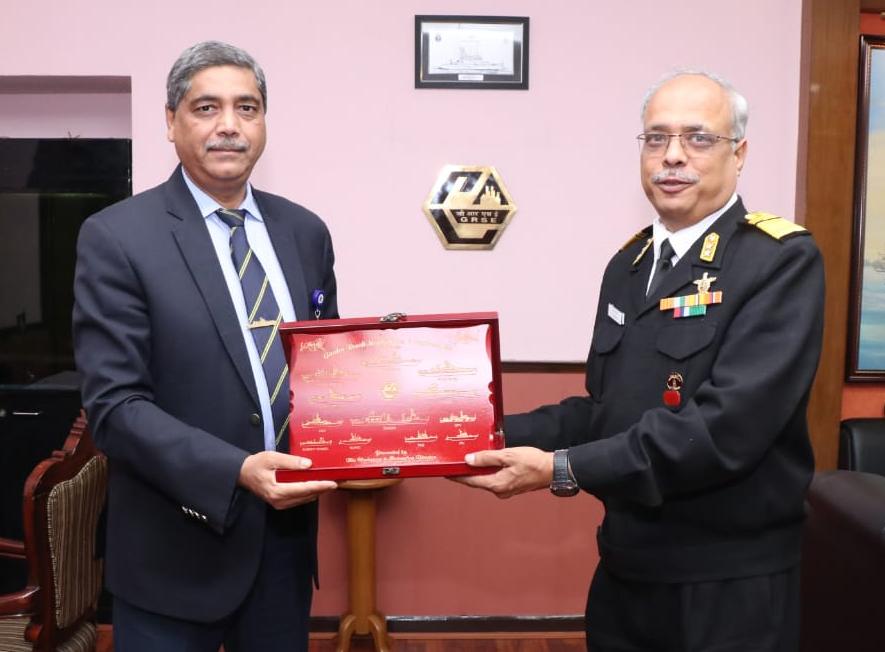 Rear Admiral G.K. Harish, VSM, DGND(SSG) visits GRSE on 21 Dec 18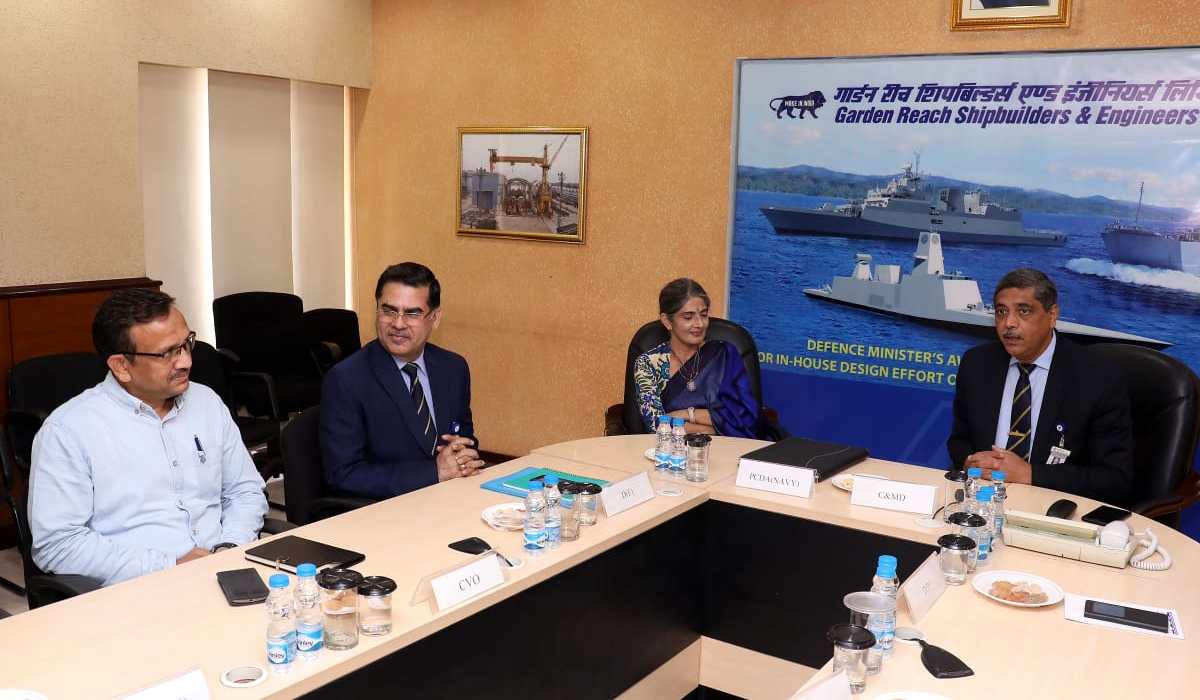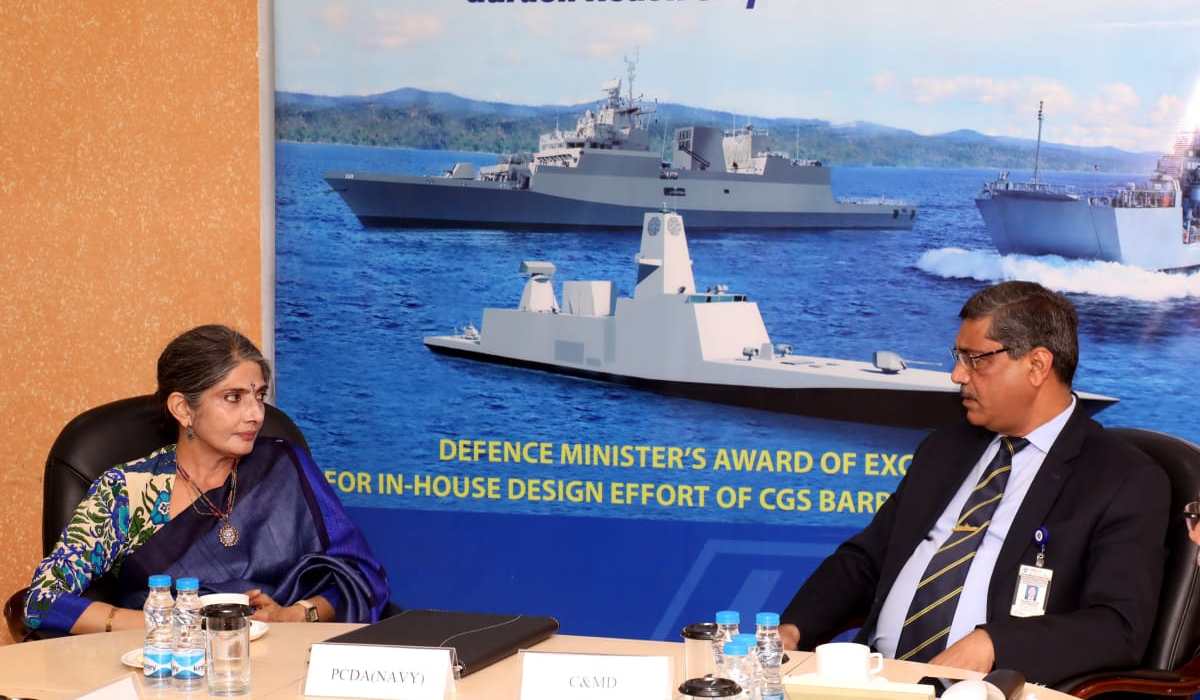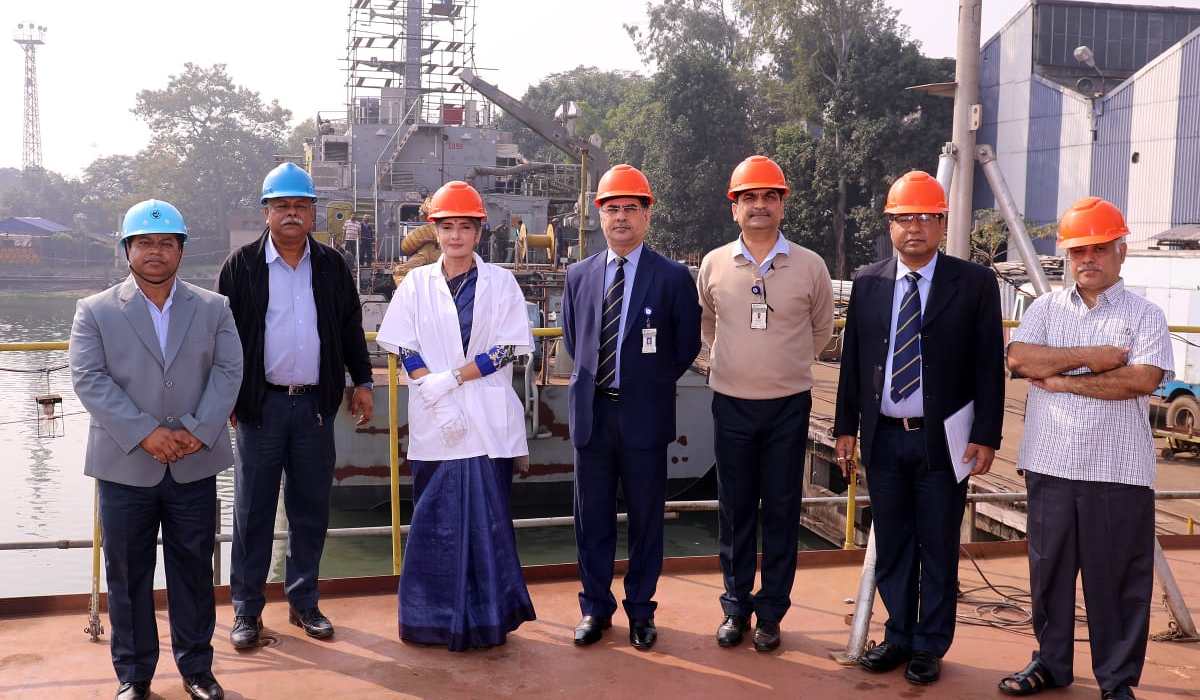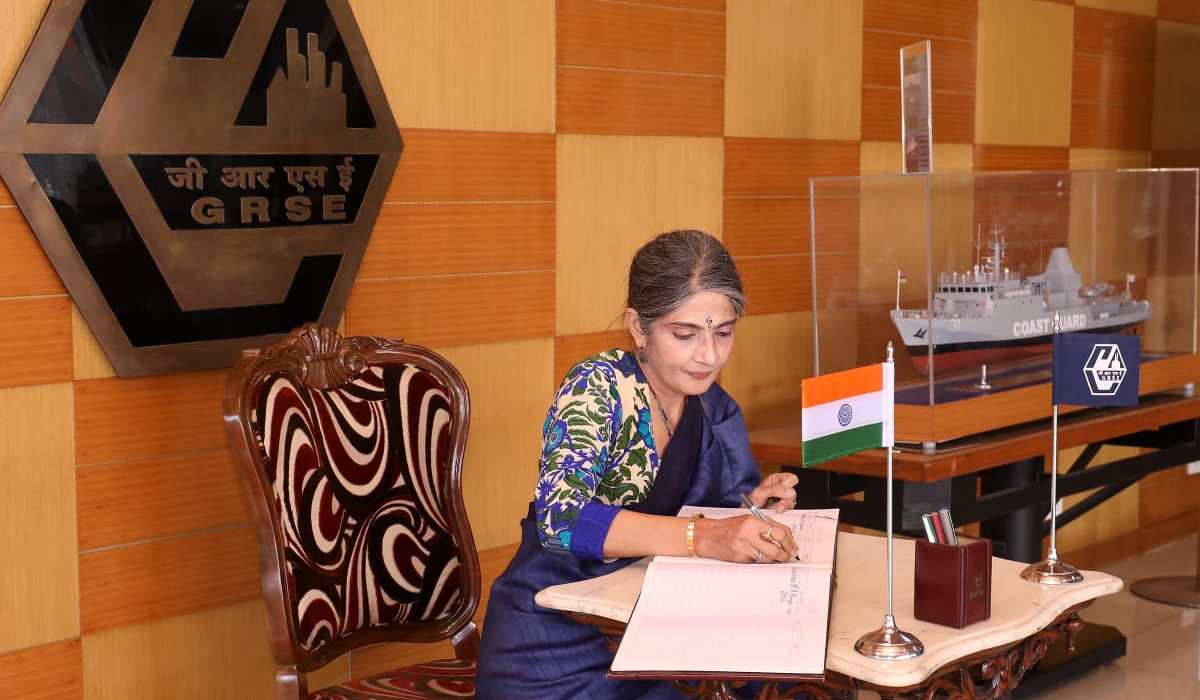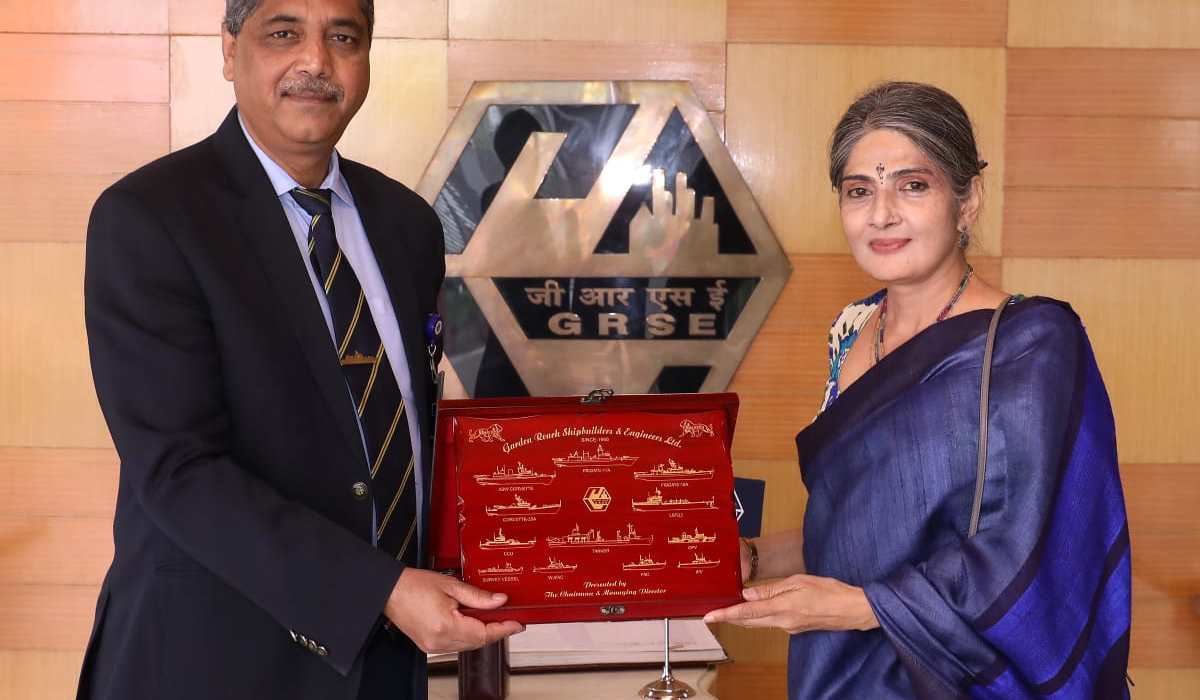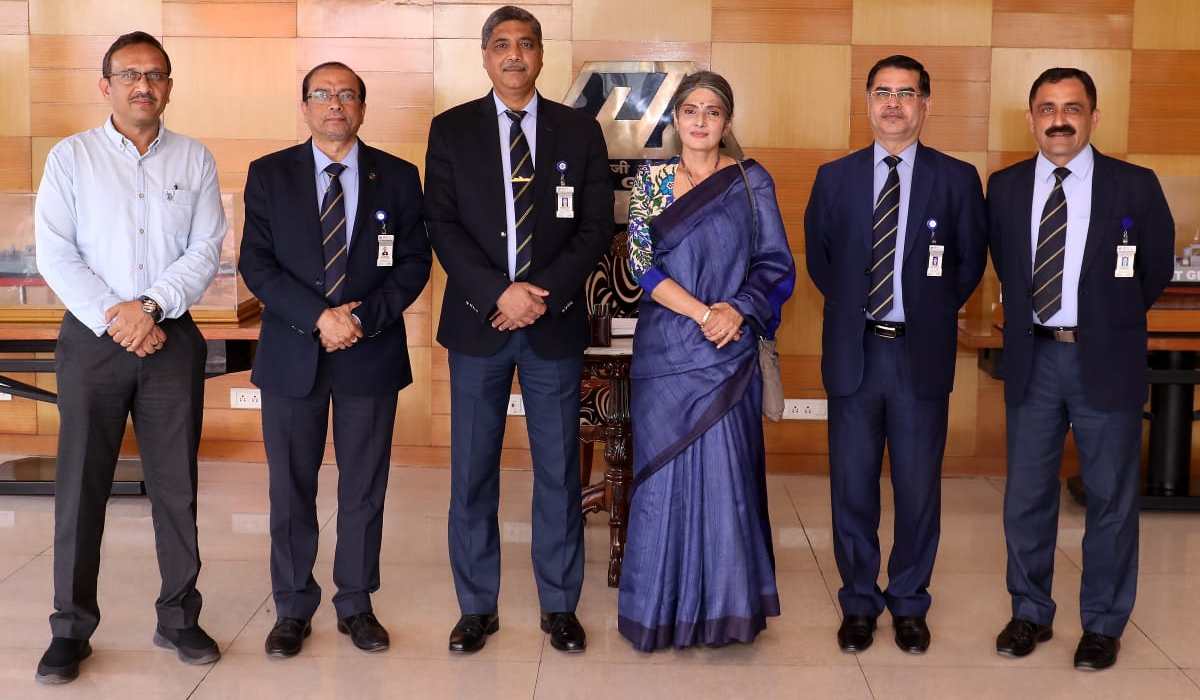 Smt. Alka Sharma, IDAS, PCDA(Navy), visits GRSE on 21 Dec 18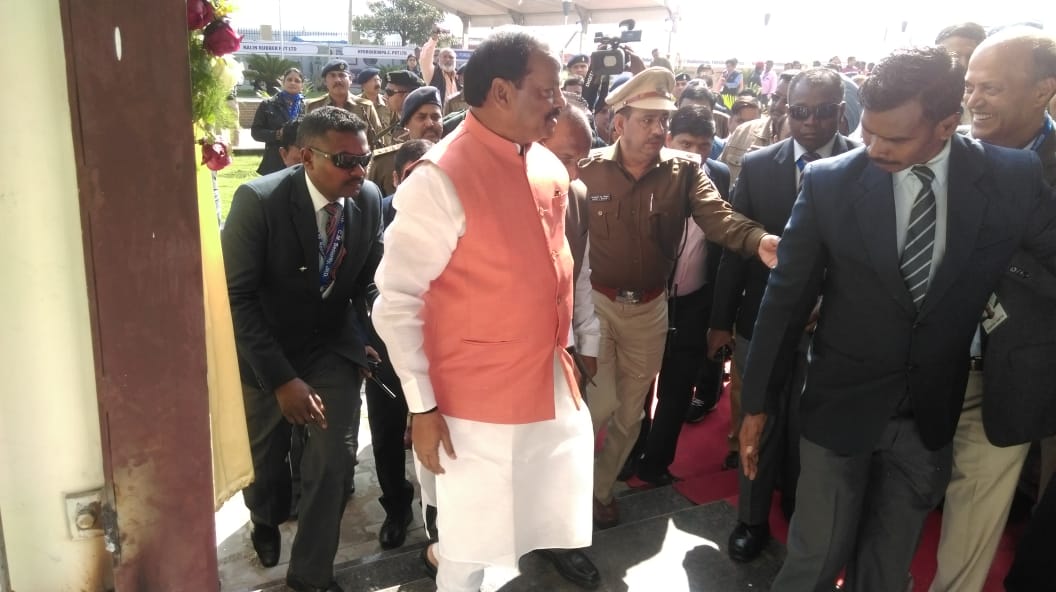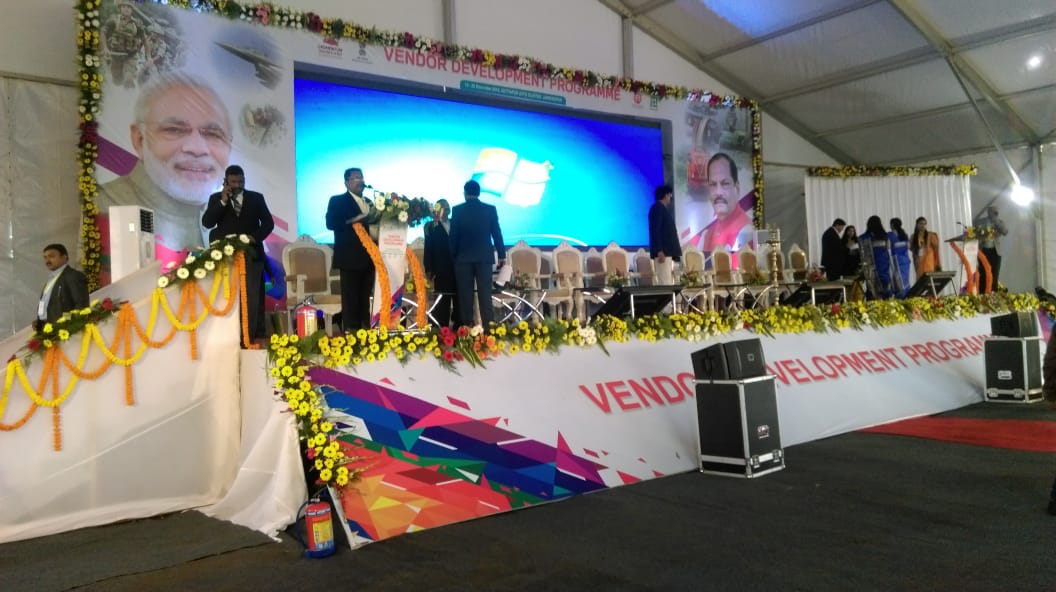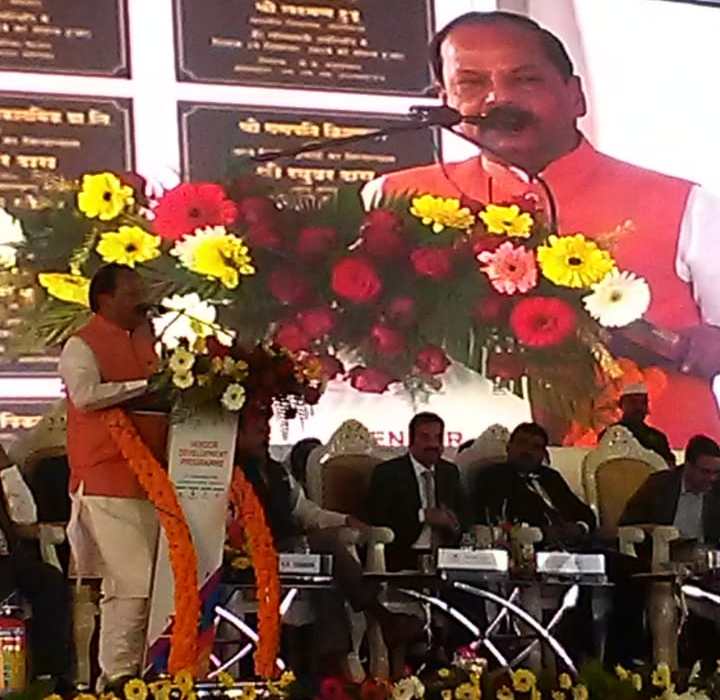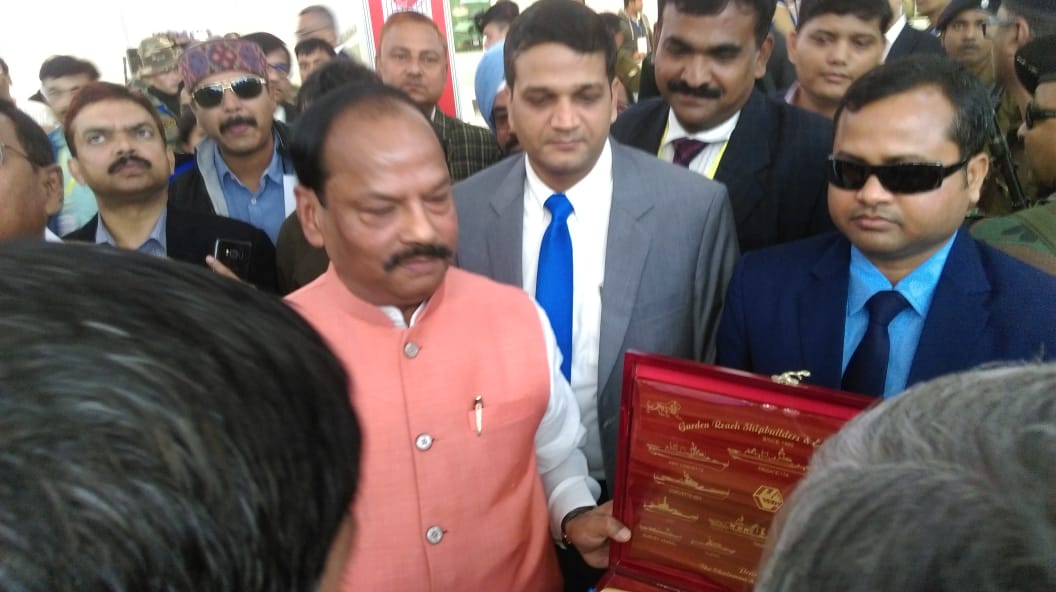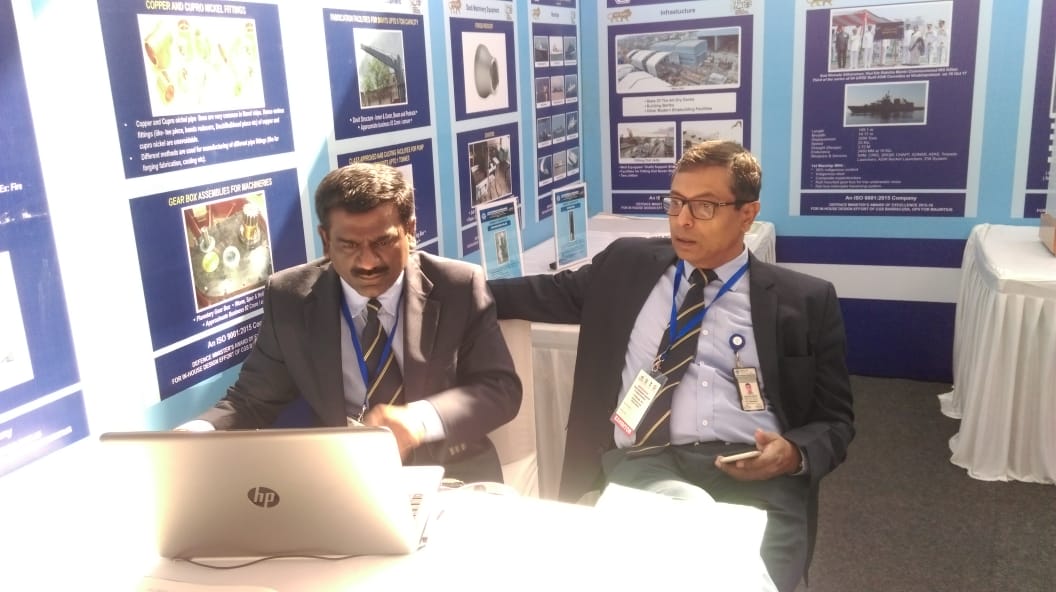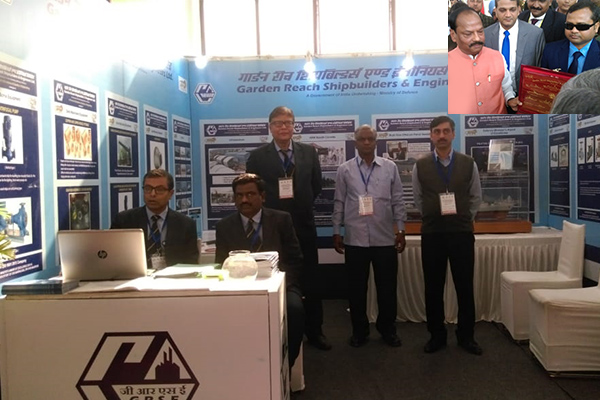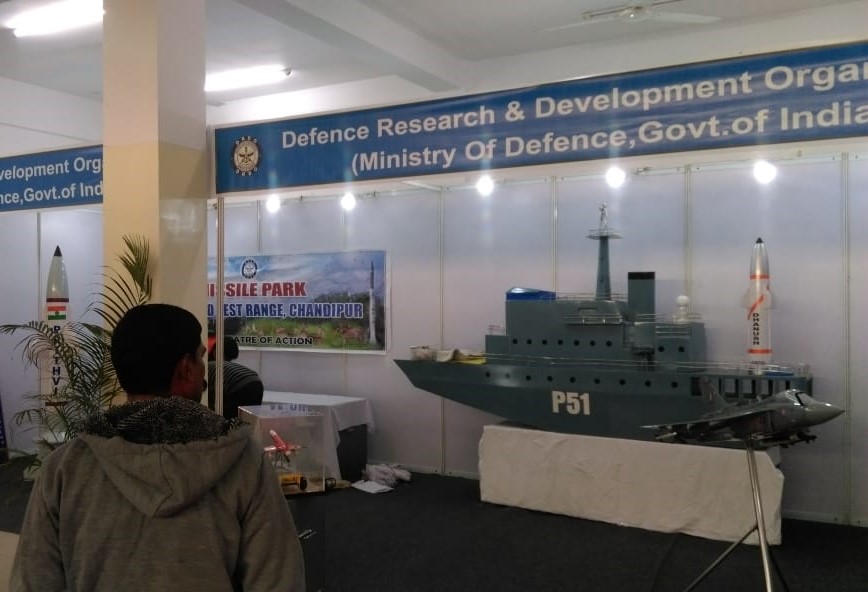 Participation in Vendor Meet at Jamshedpur on 19 – 20 Dec 18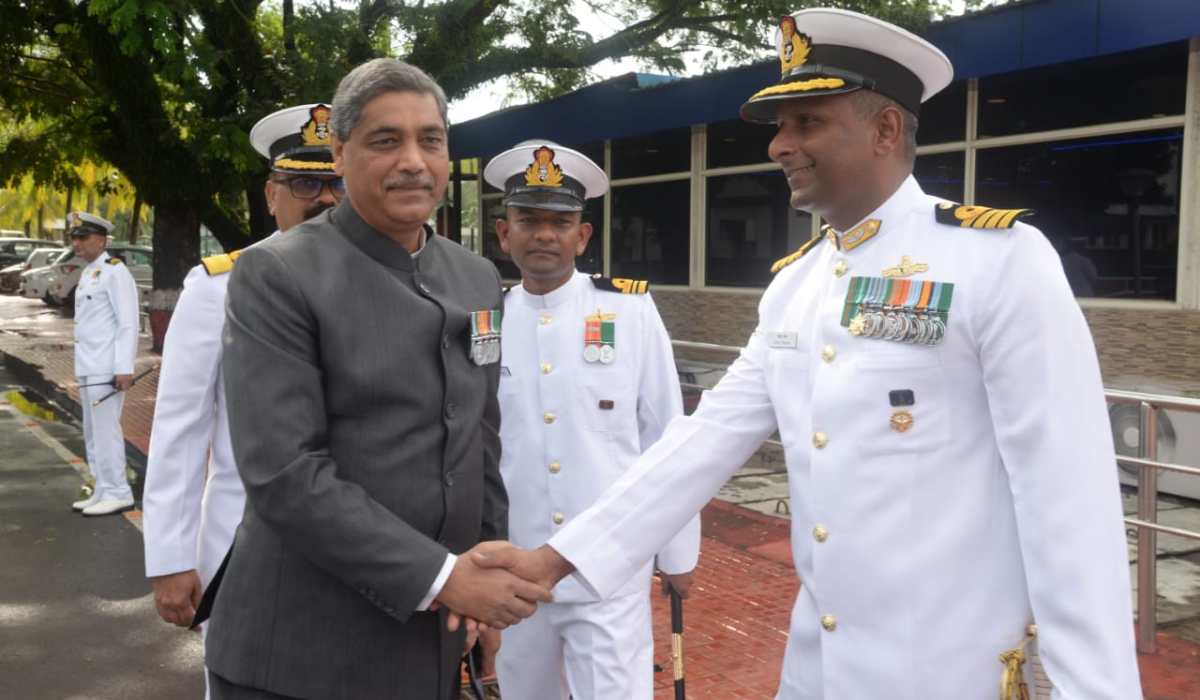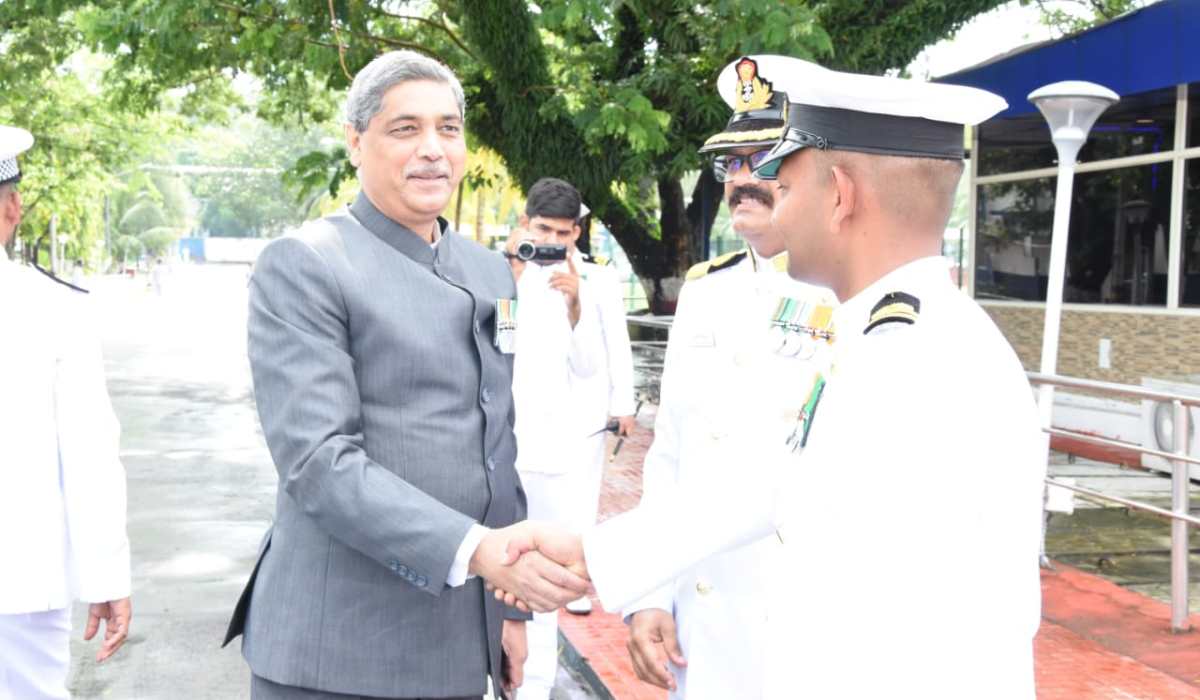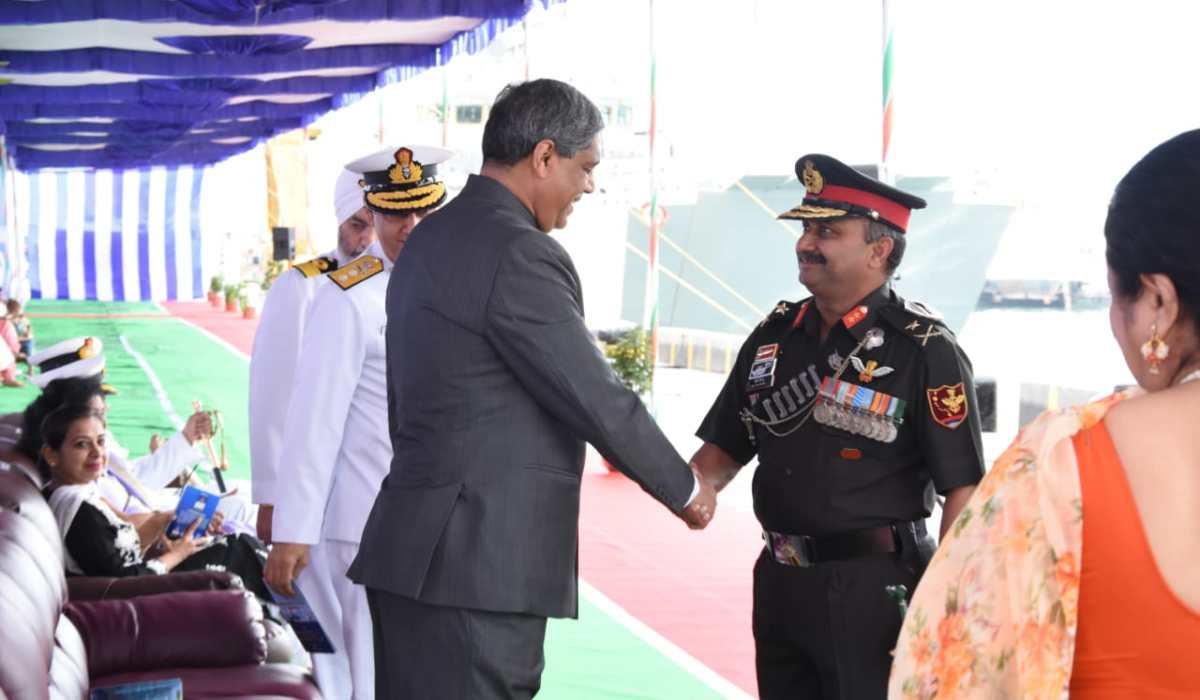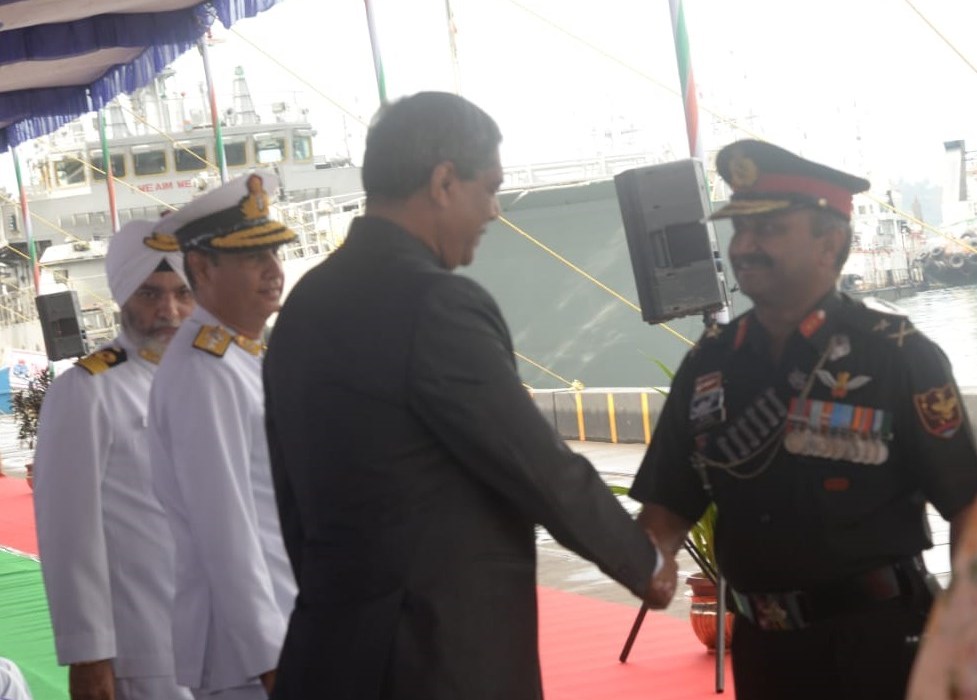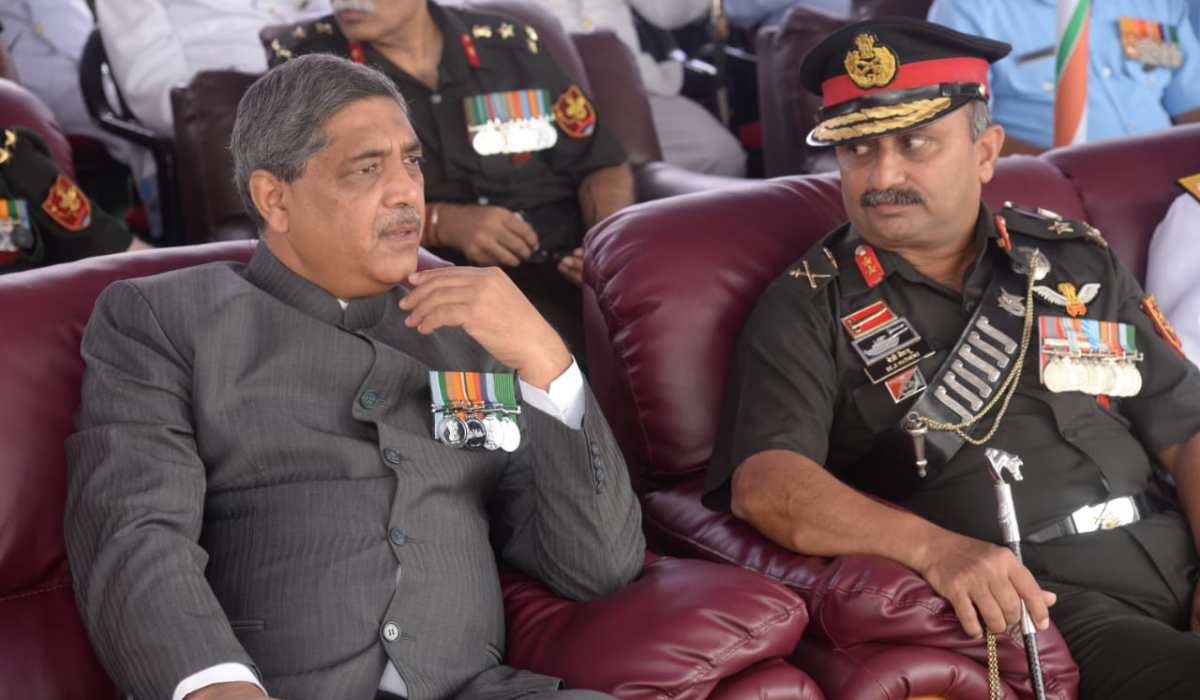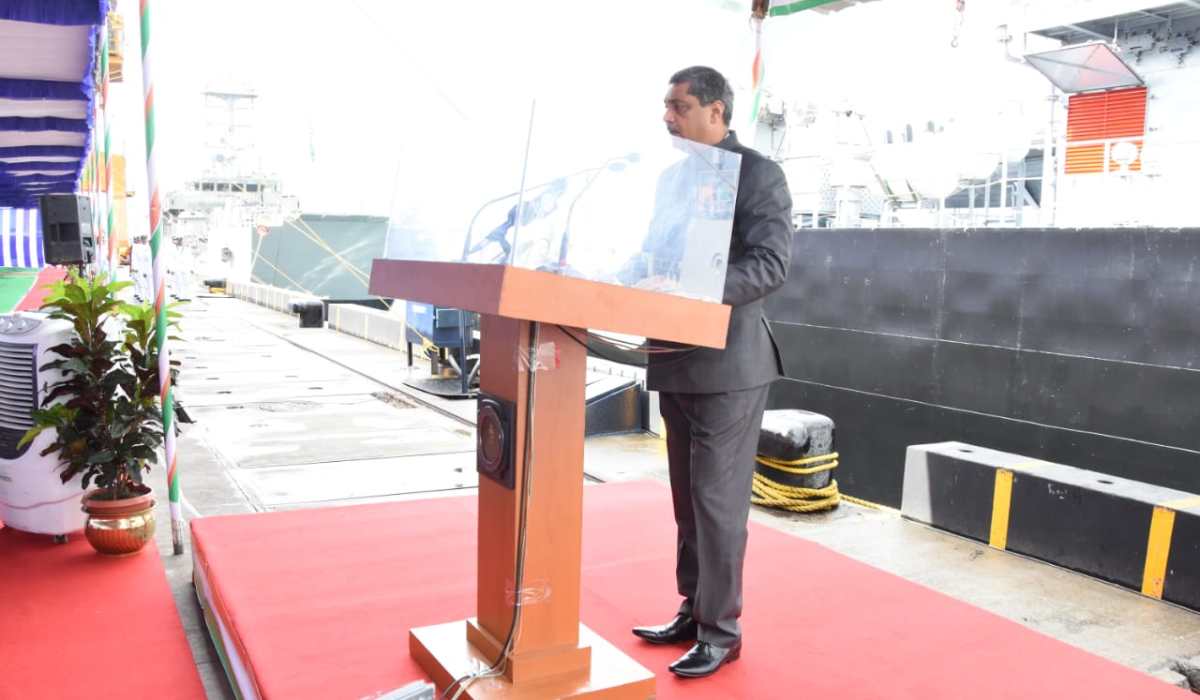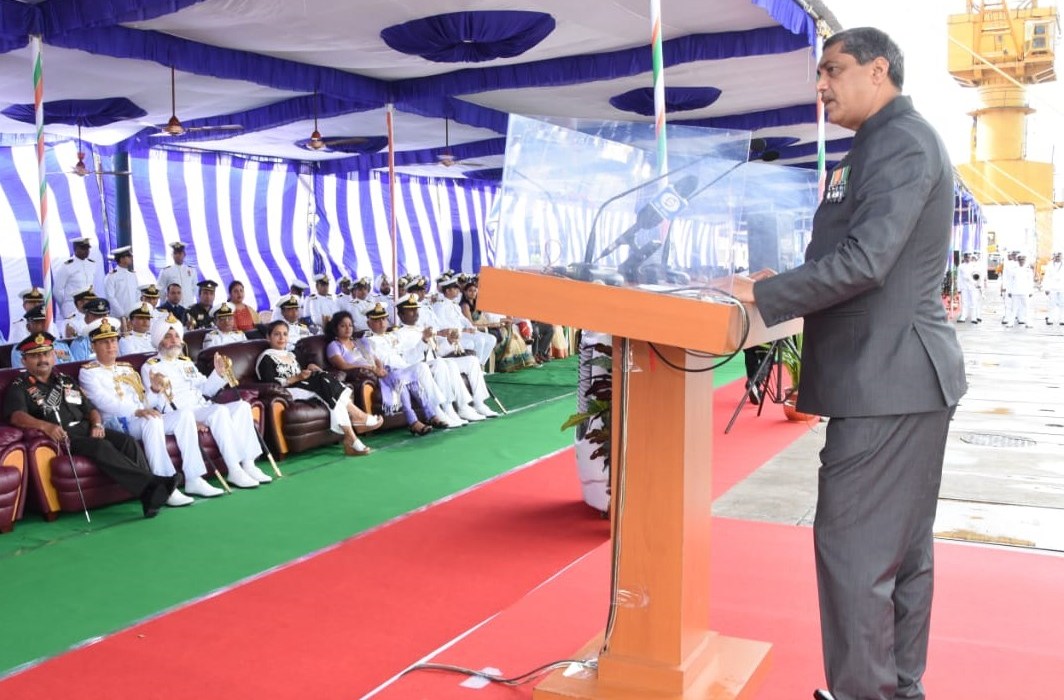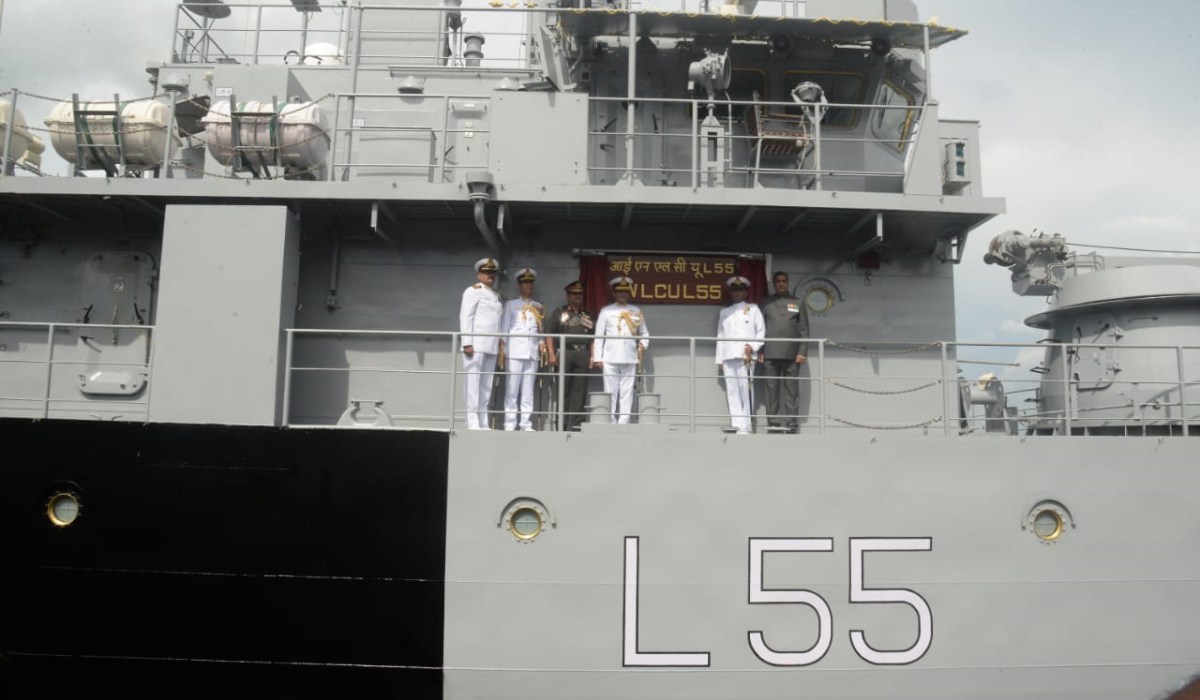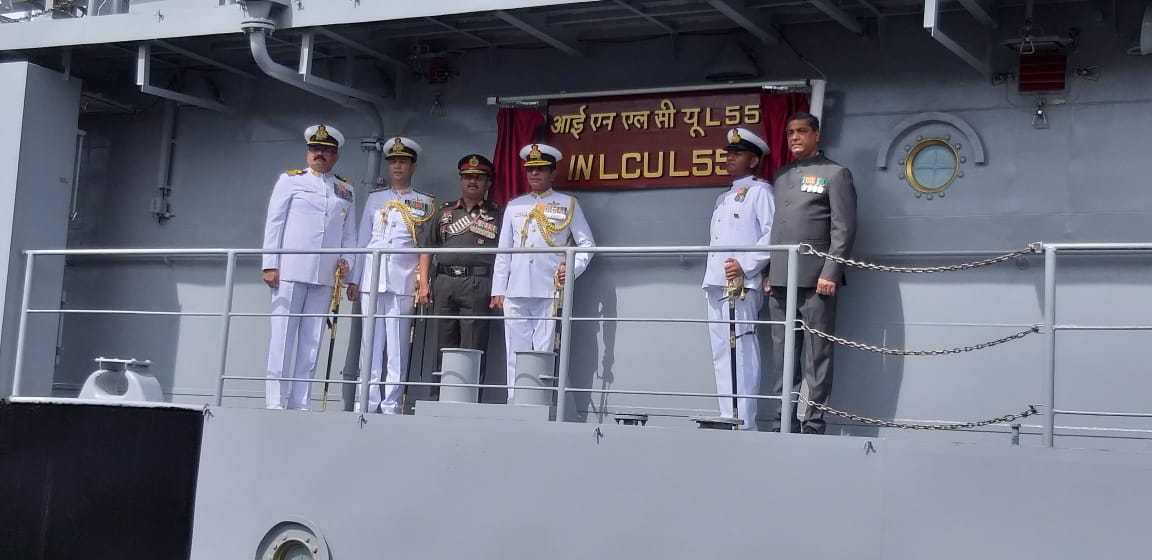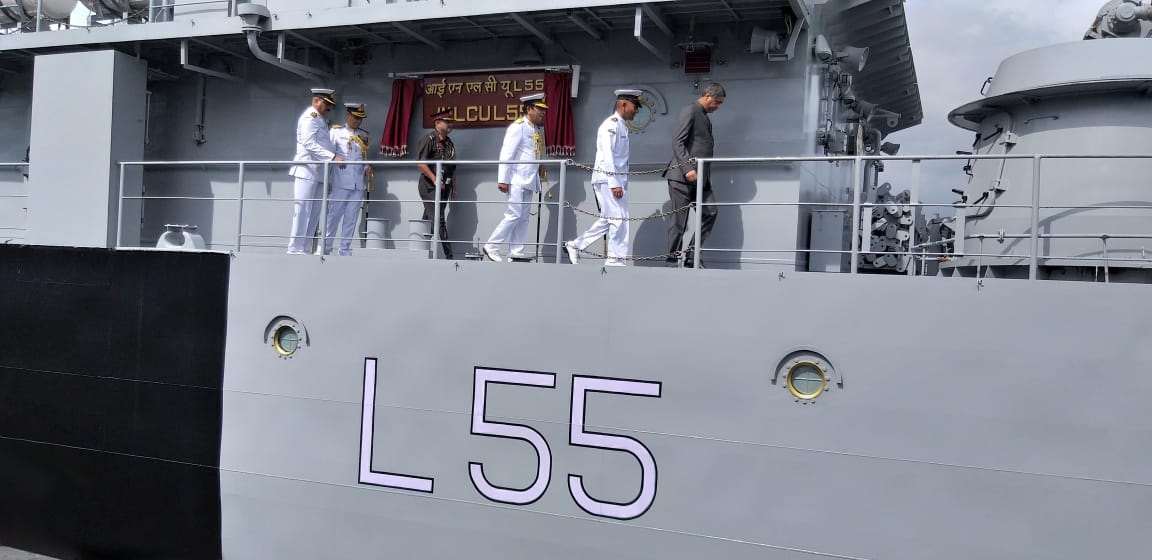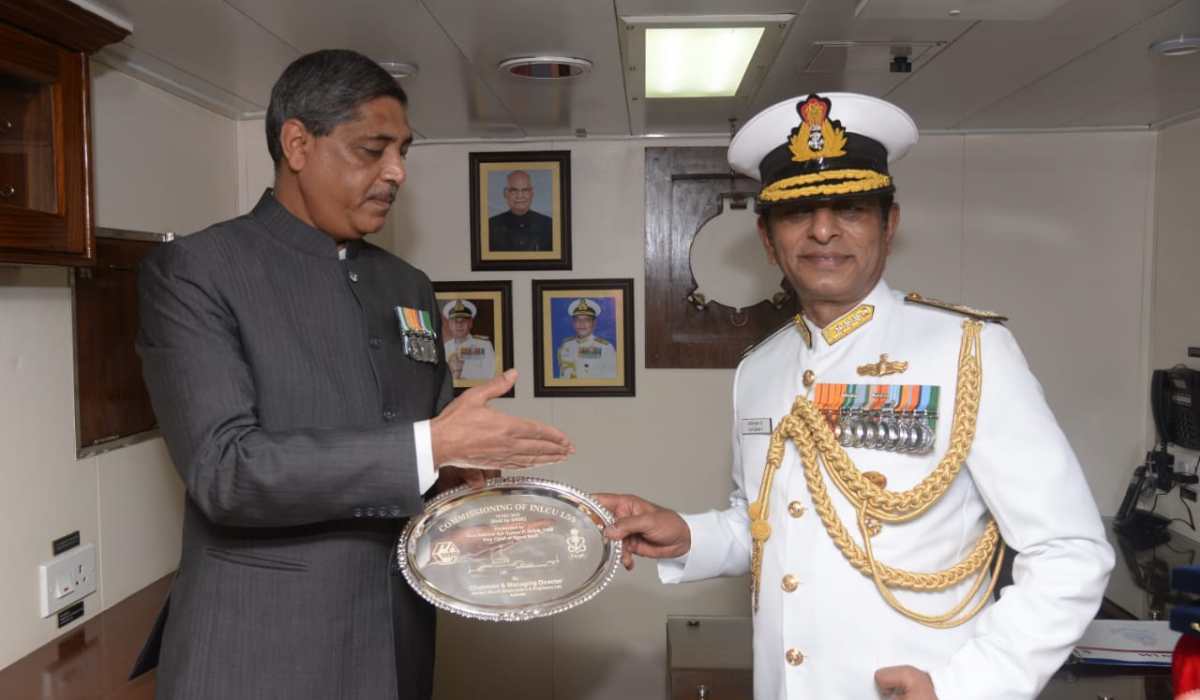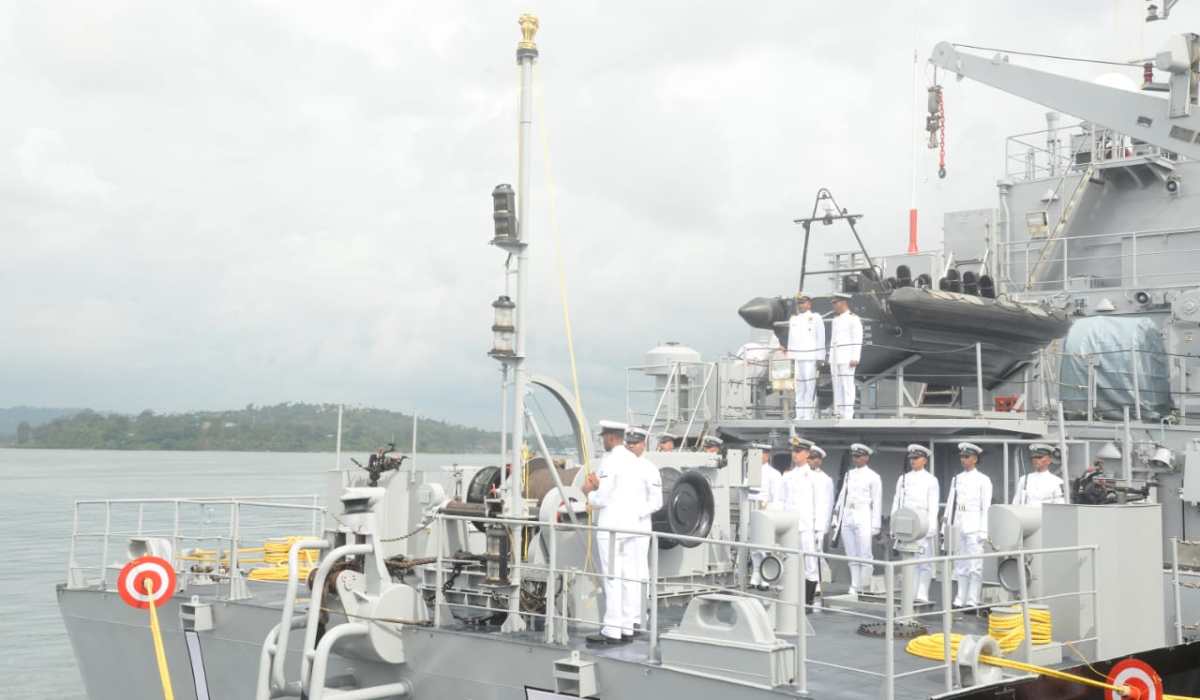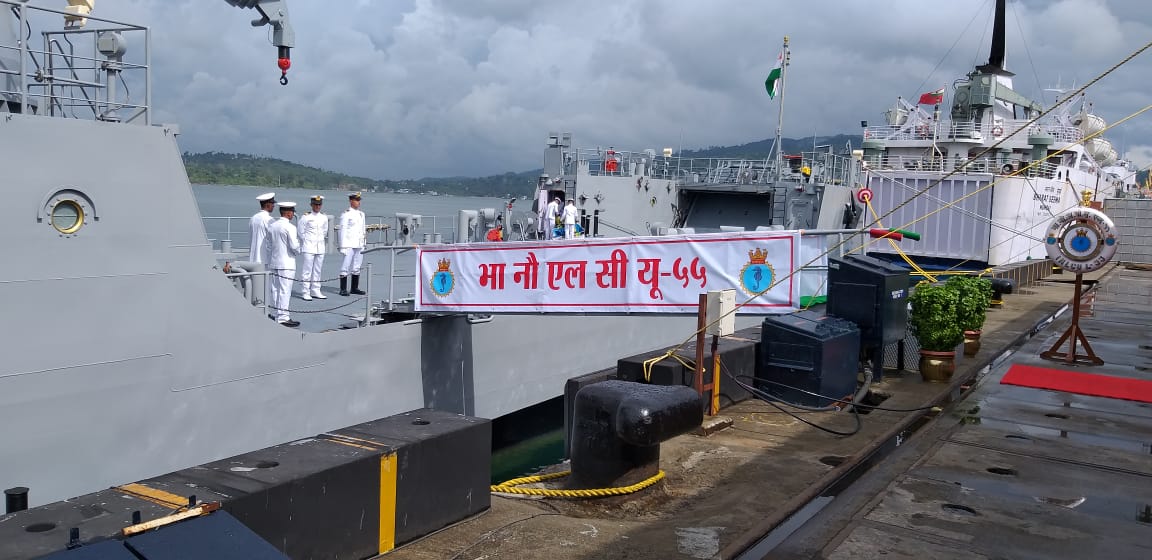 Commissioning of 5th LCU, L-55 on 19 Dec 18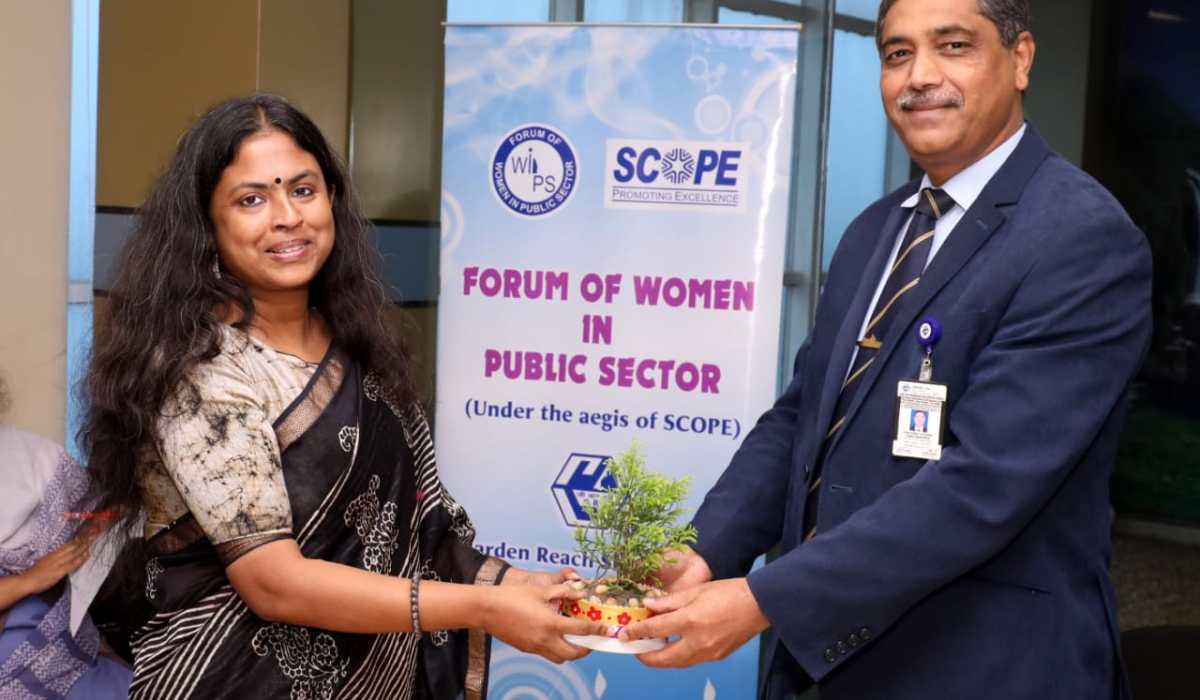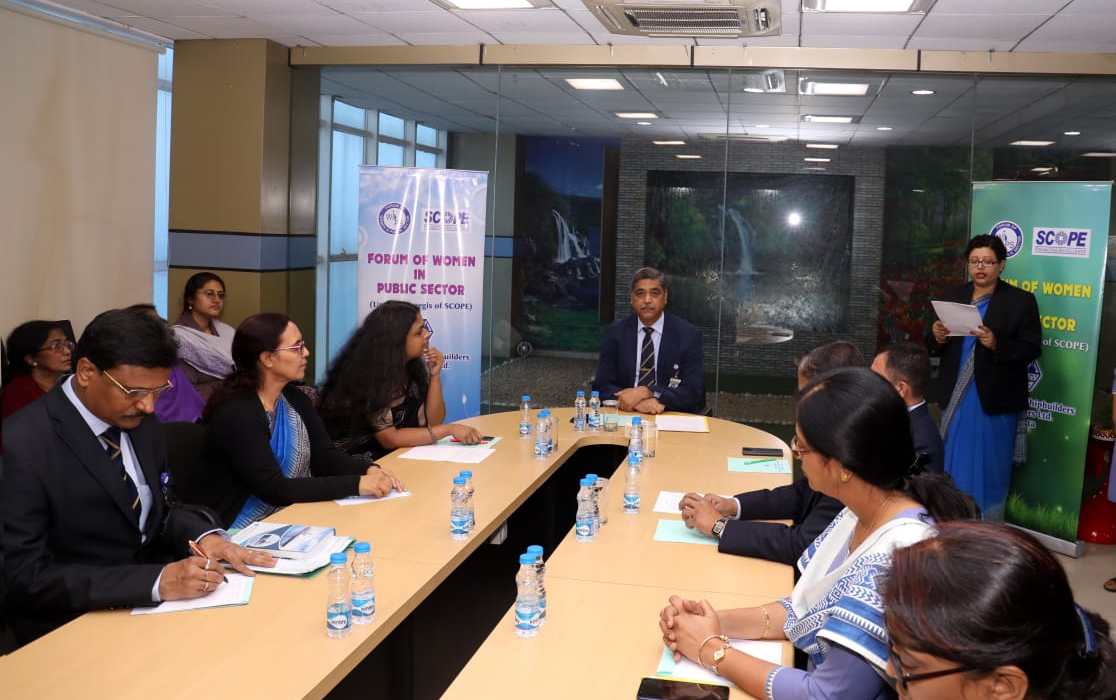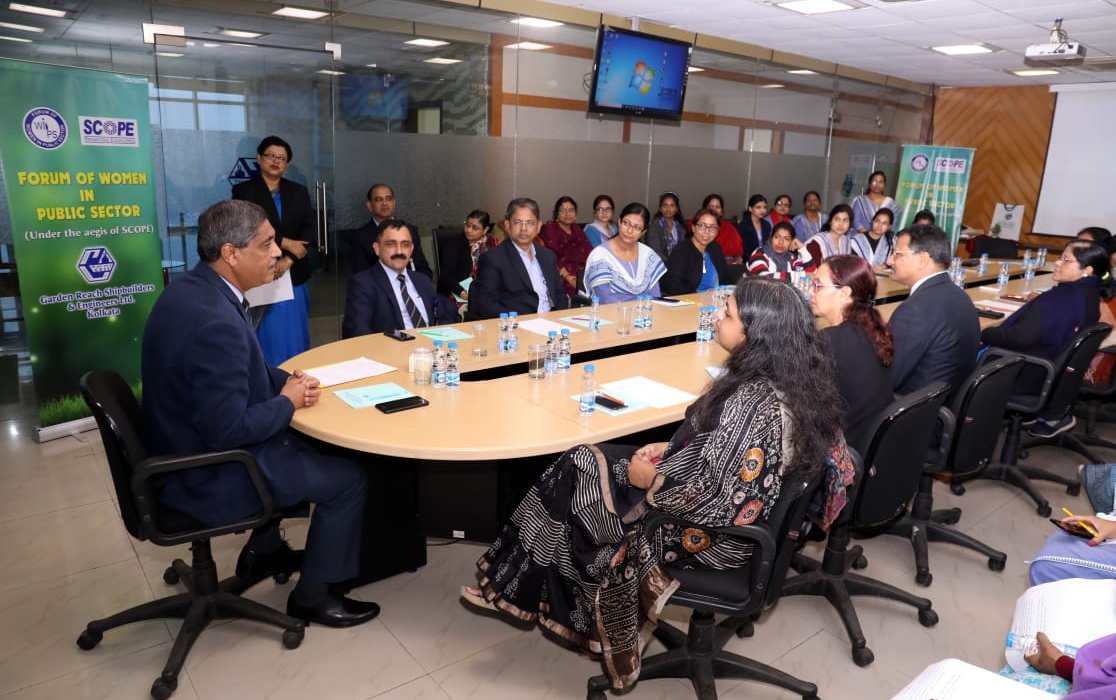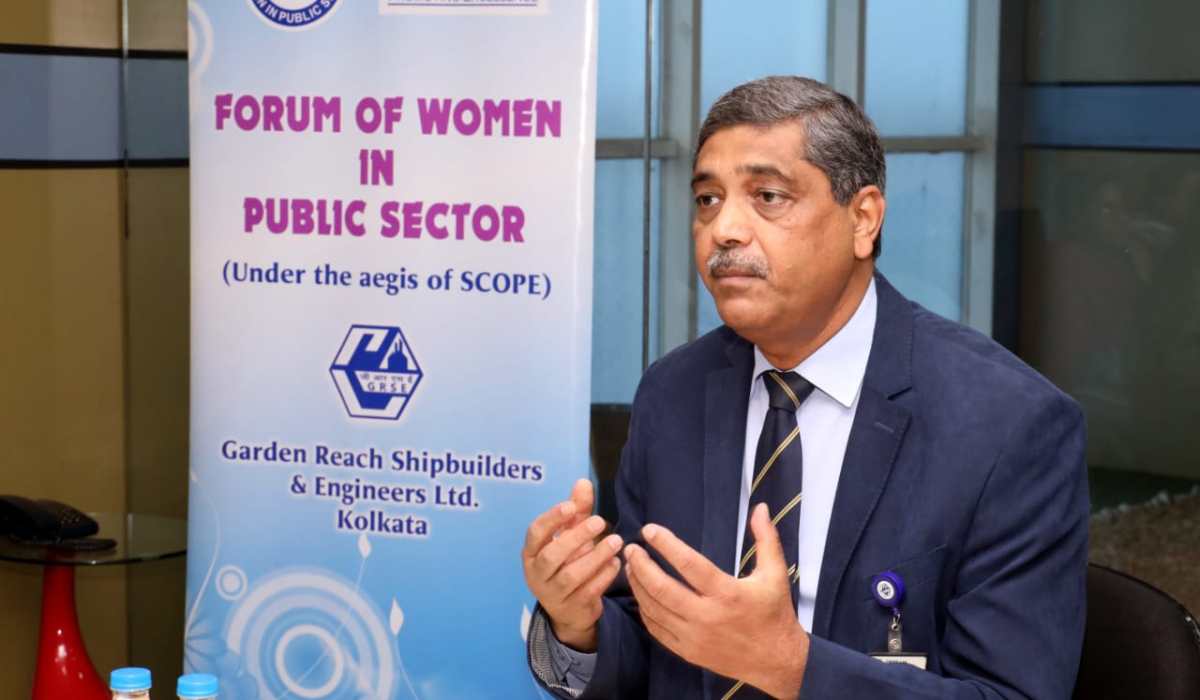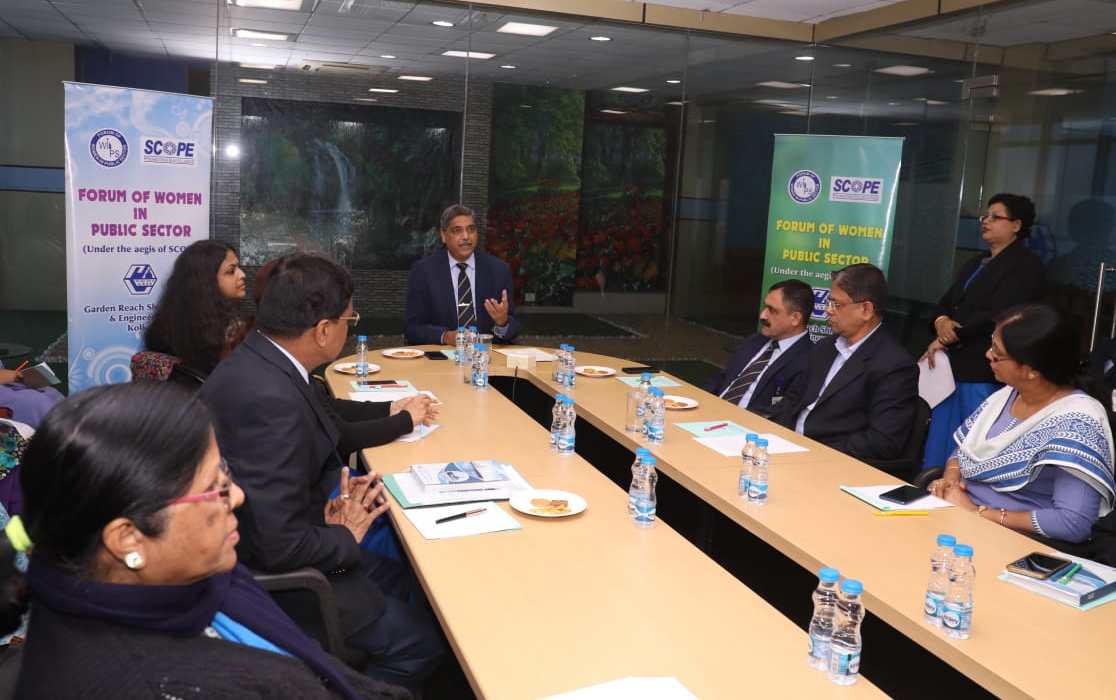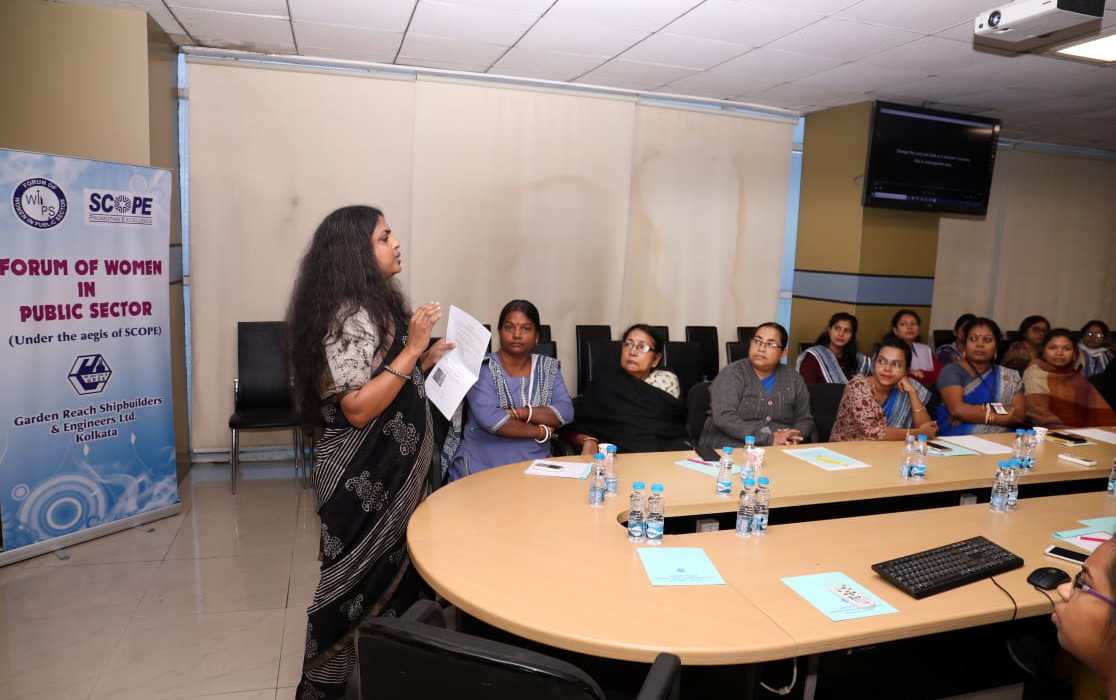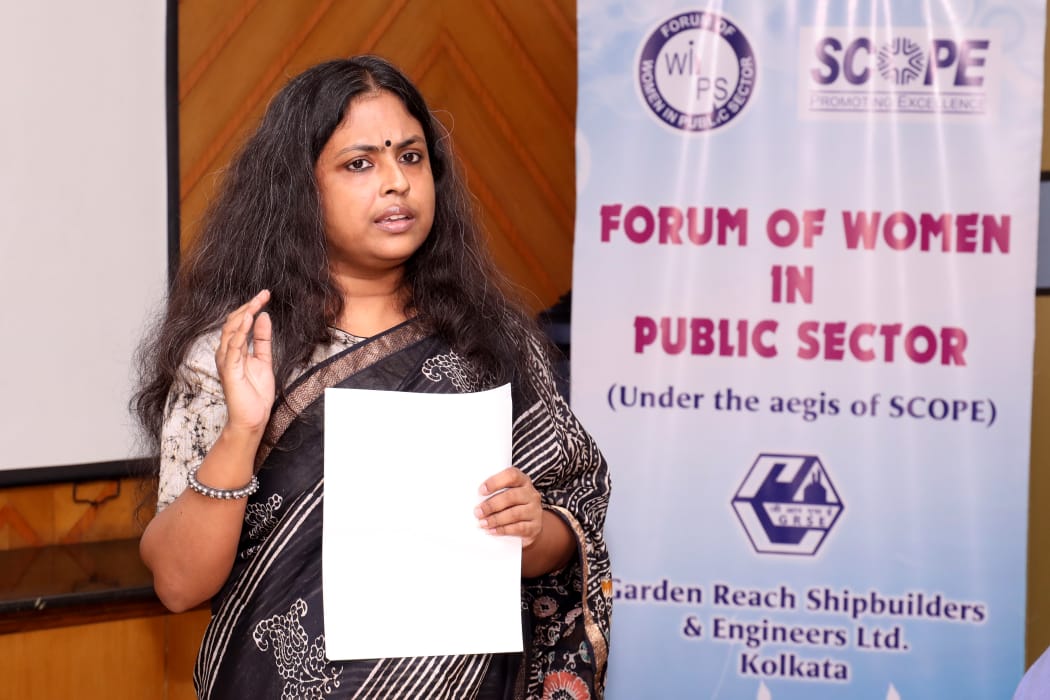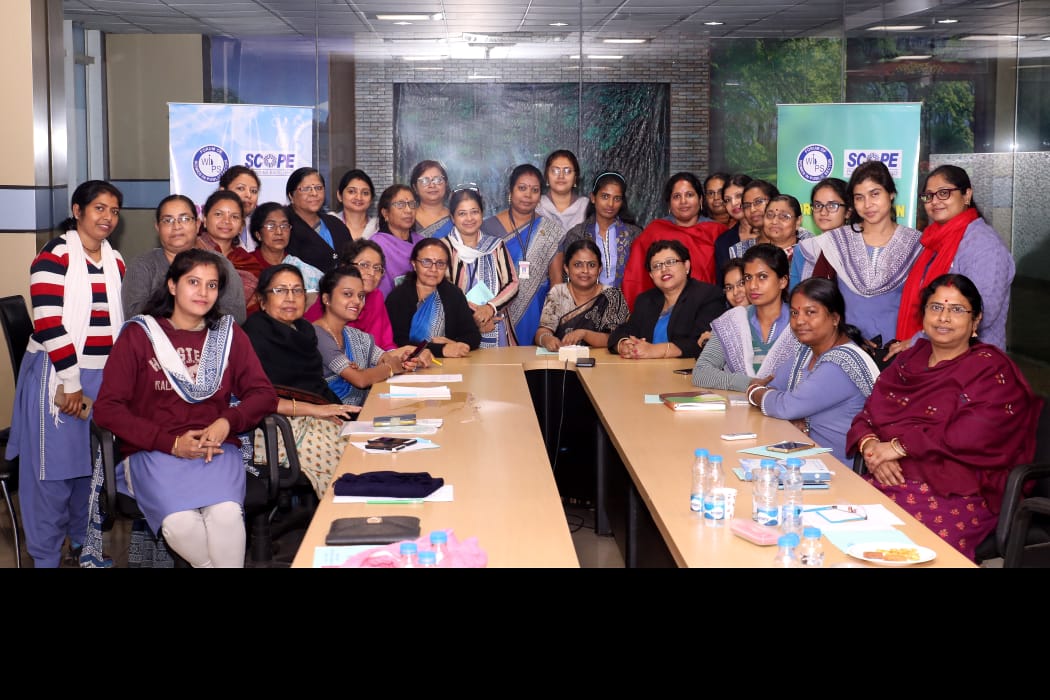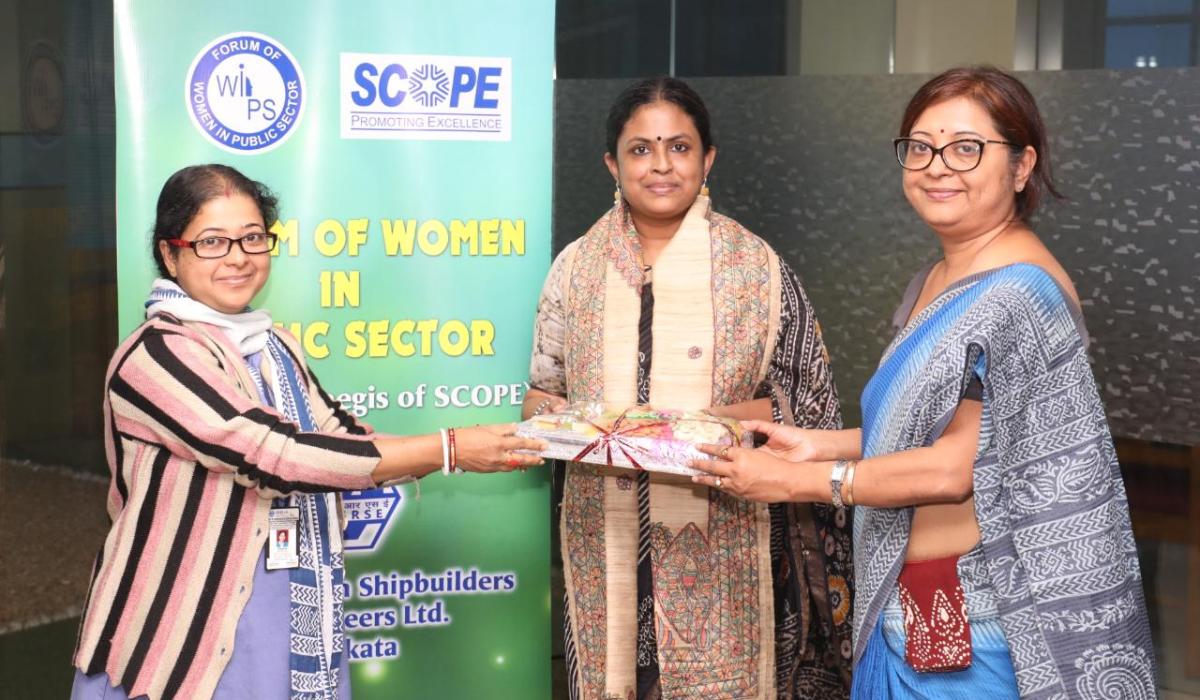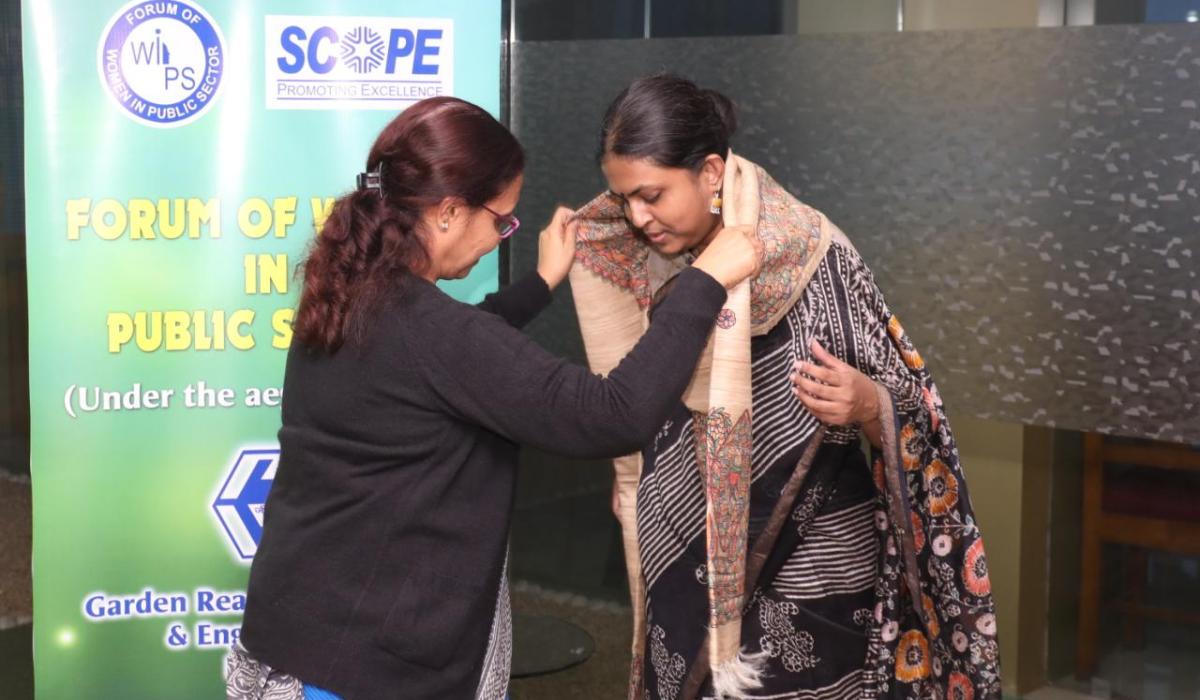 GRSE WIPS Cell organizes Workshop for its Lady Employees on 17 Dec 18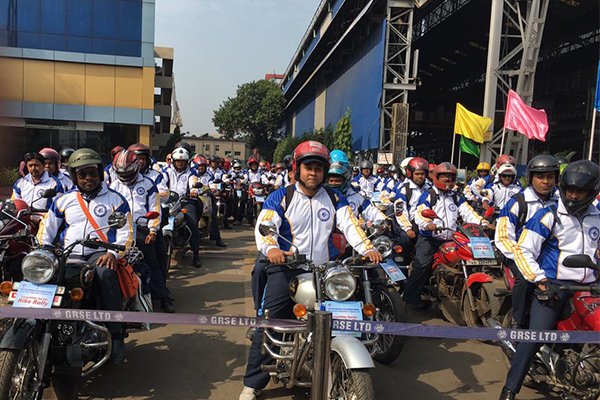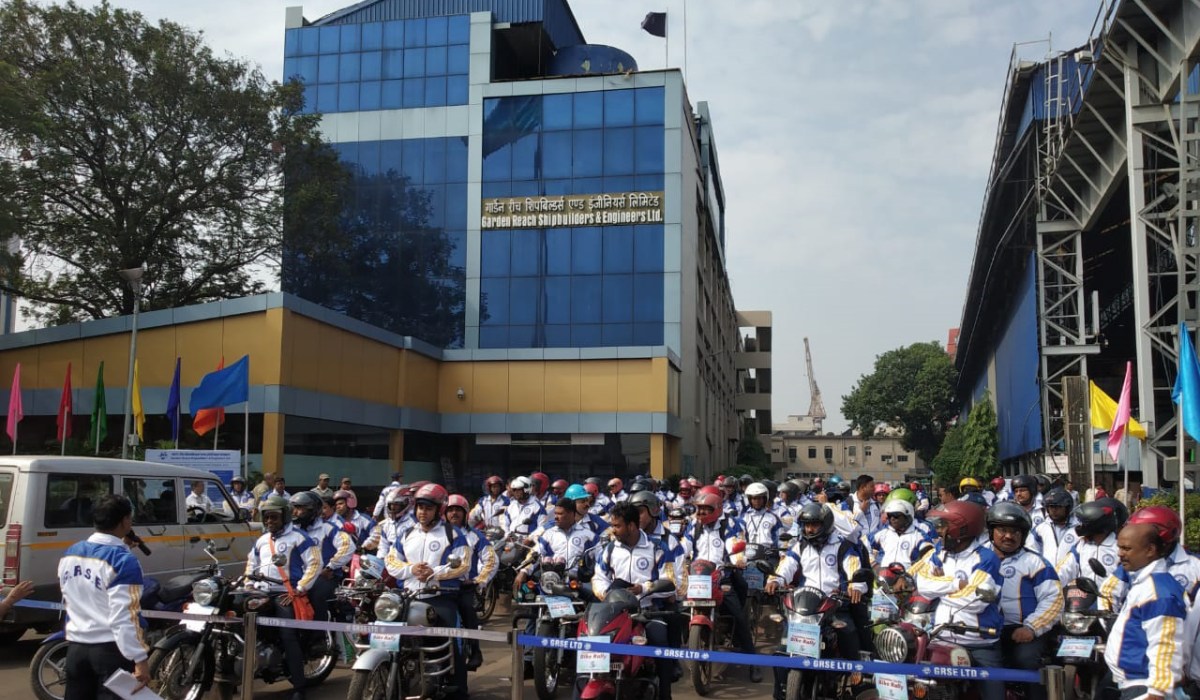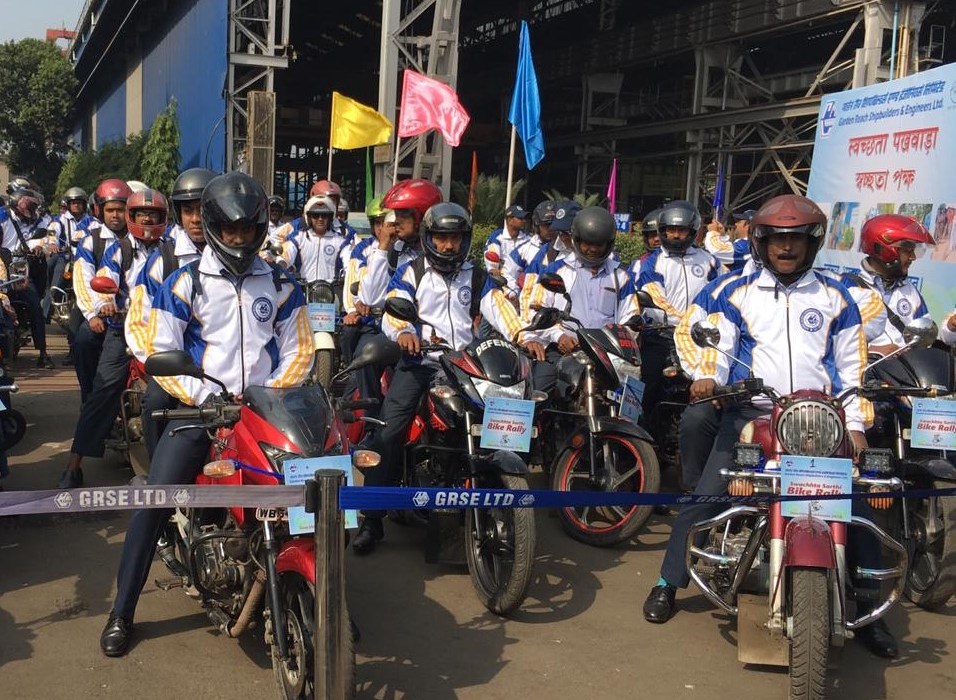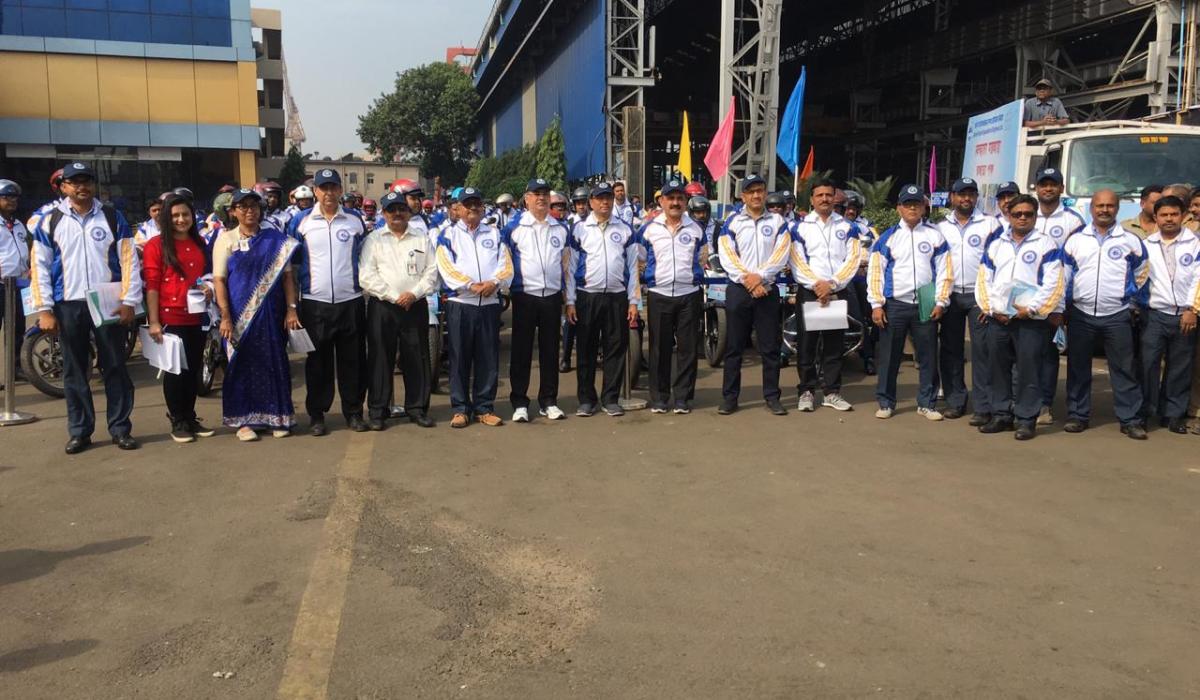 GRSE Swachhta Sarthi Bike Rally by Employees brings Swachhta Pakhwada 2018 to a Grand Close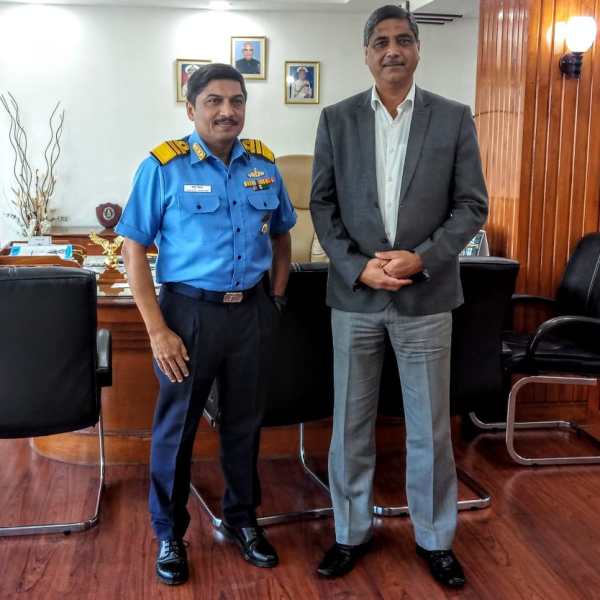 CMD GRSE calls on Vice Admiral S Naithani, DGNP(MBI) on 14 Dec 18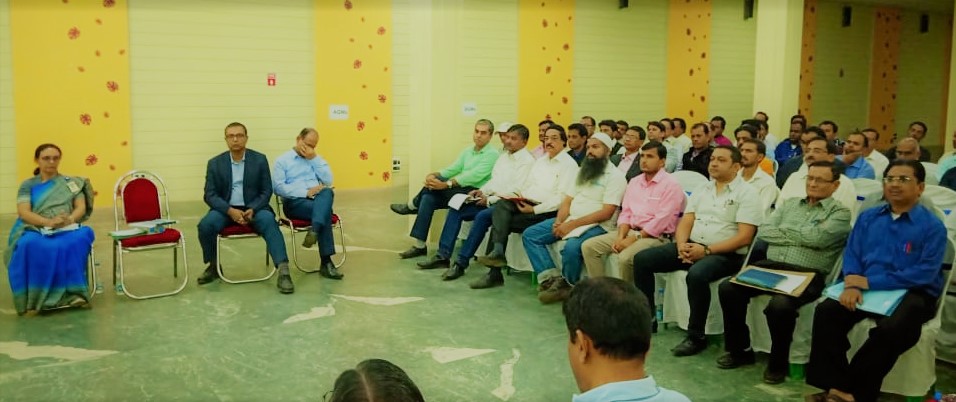 CMD, GRSE's address to Business Partners on 05 Dec 18, on improving productivity & performance in view of execution of projects on tight timelines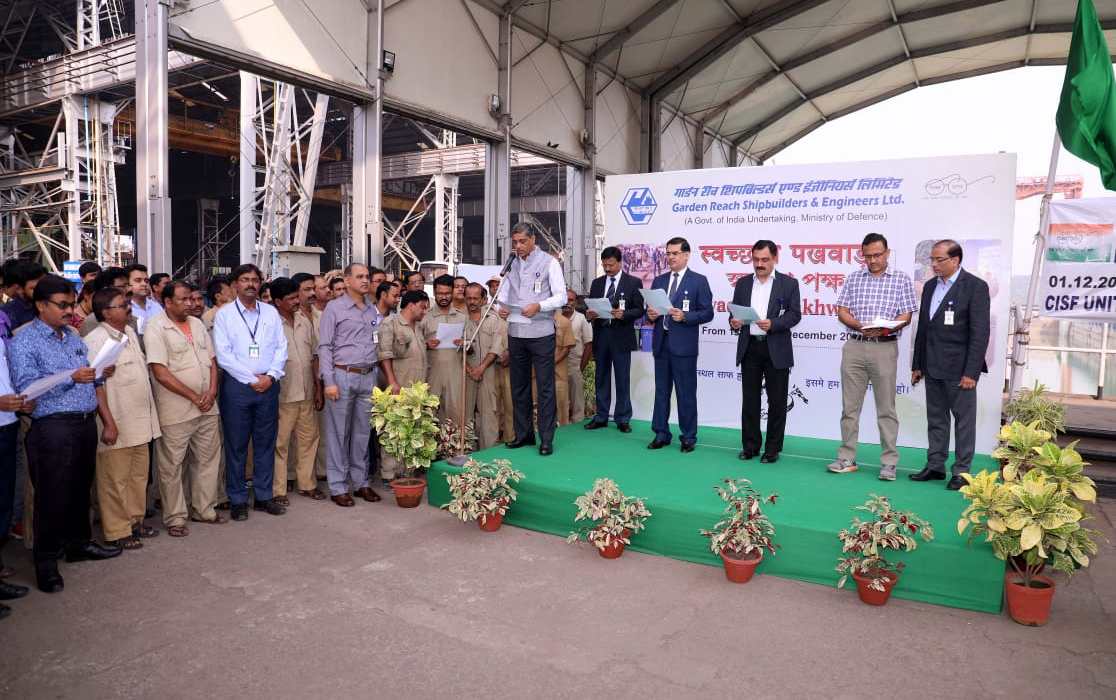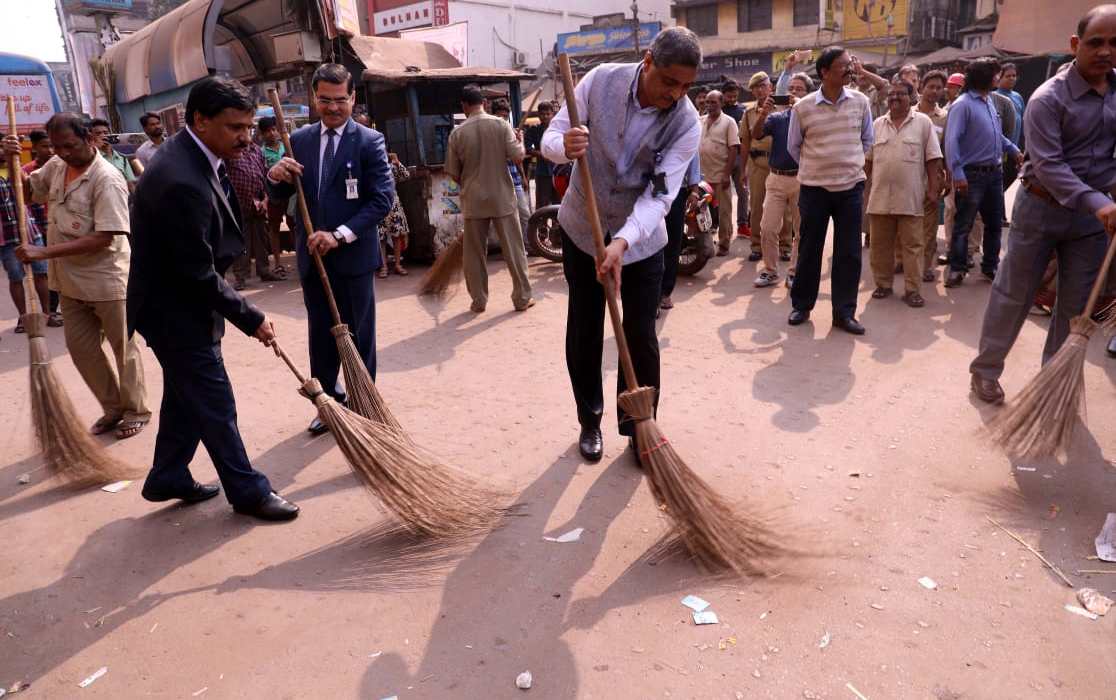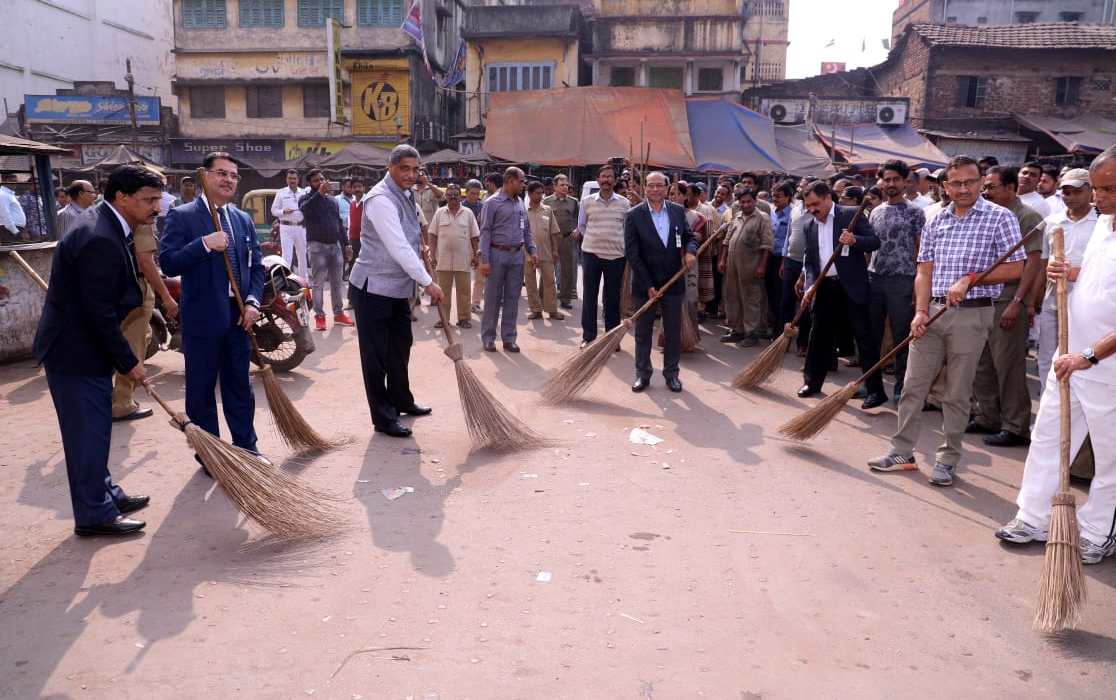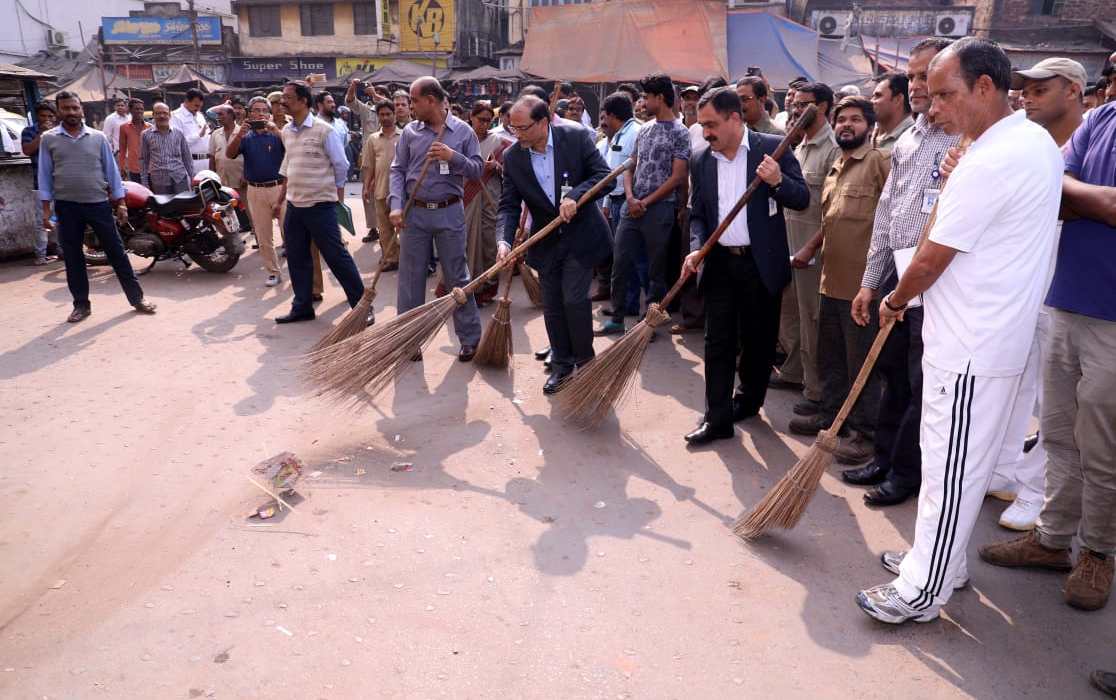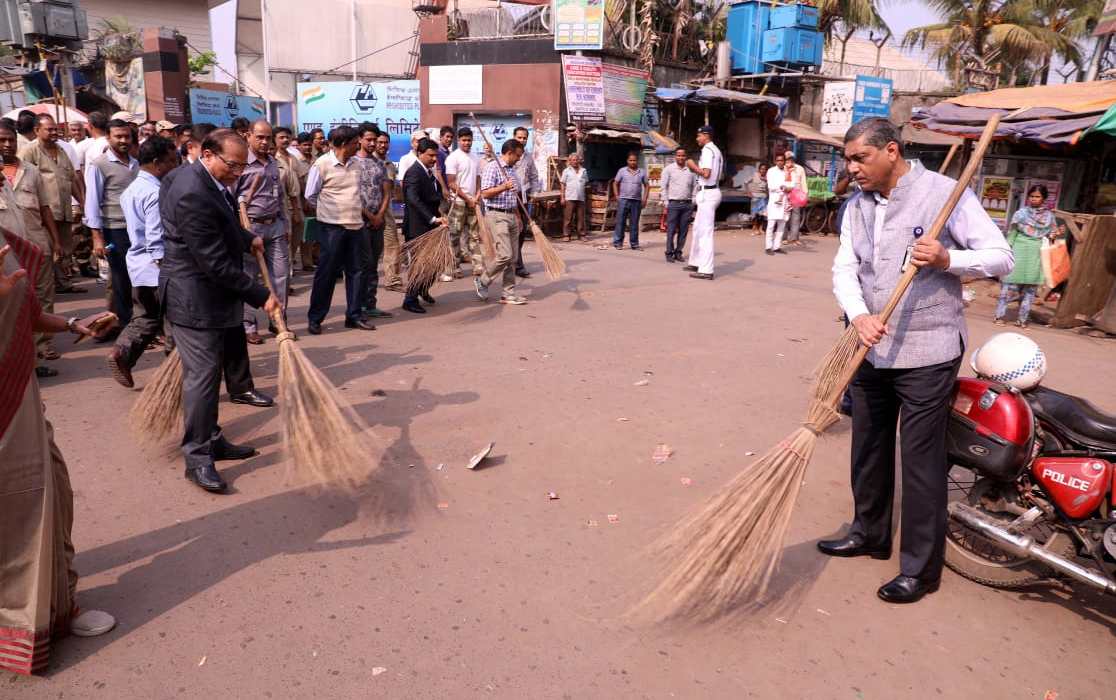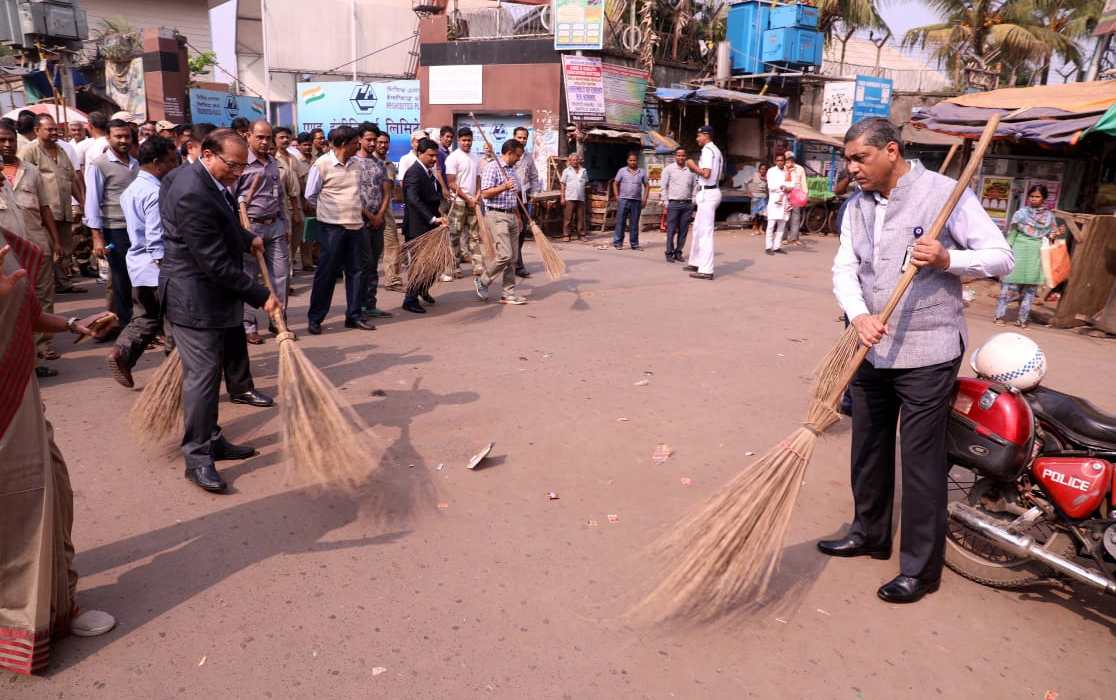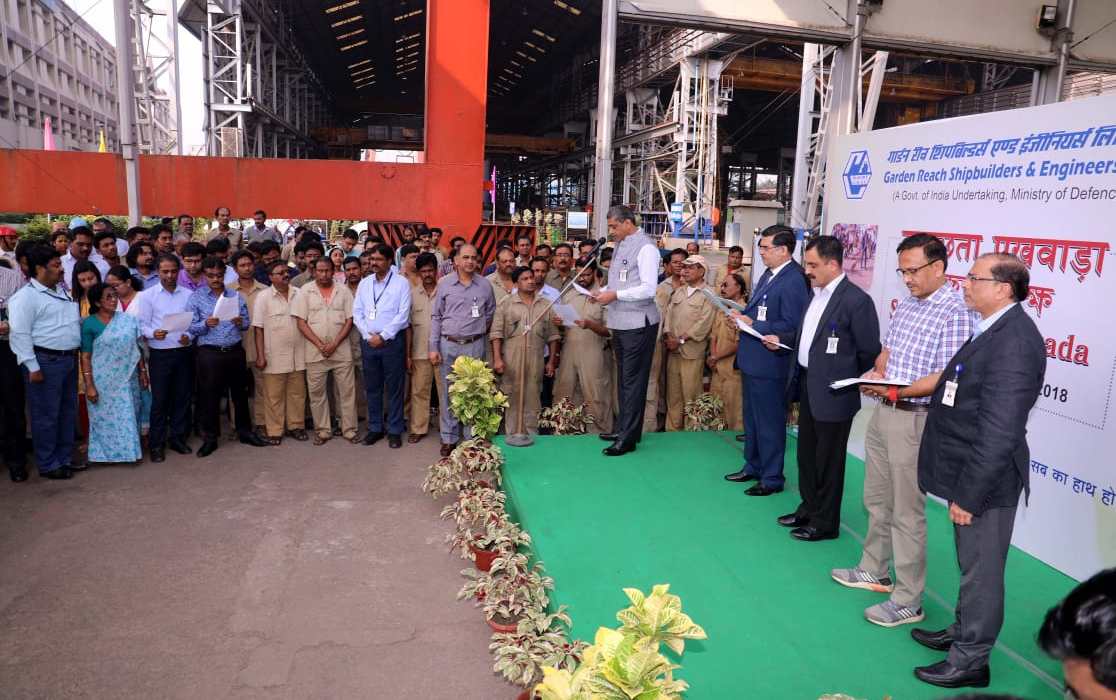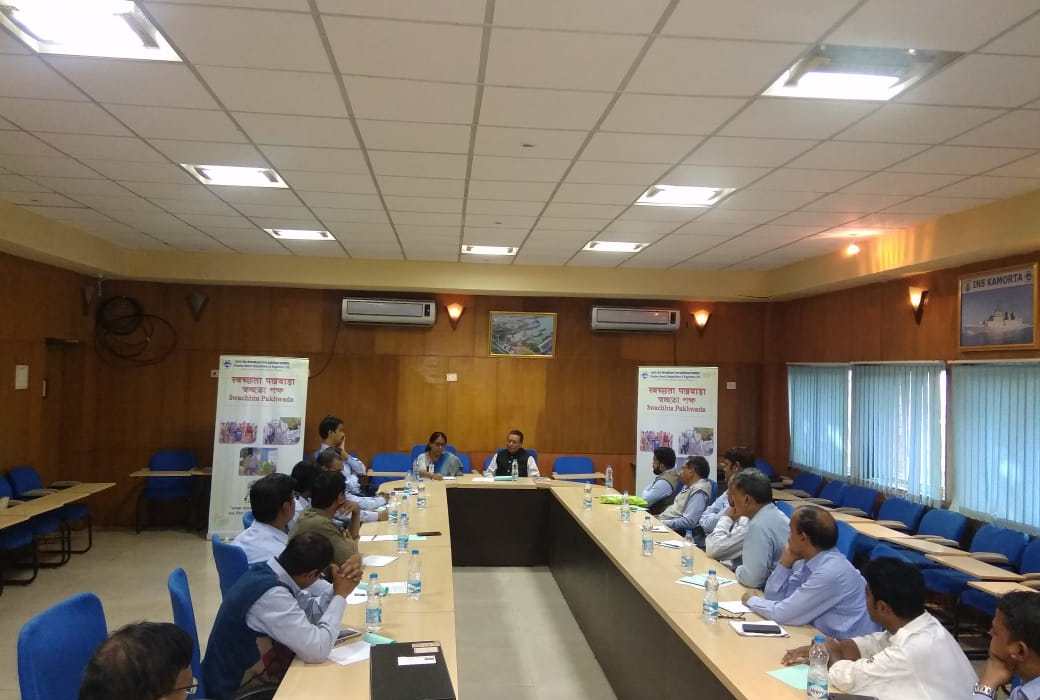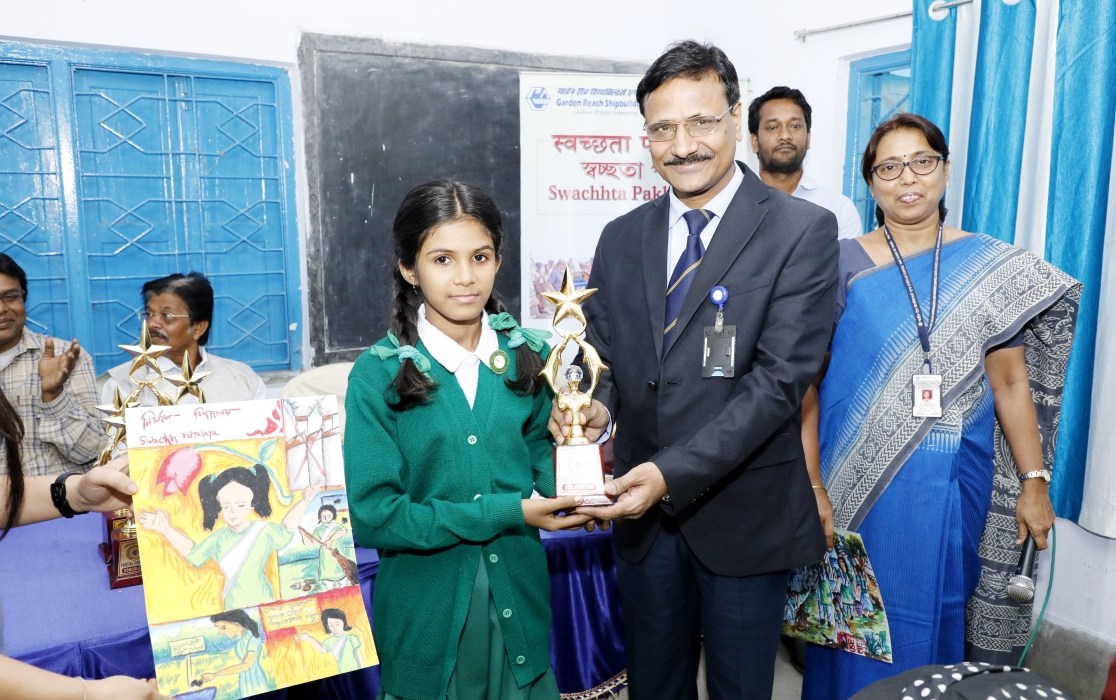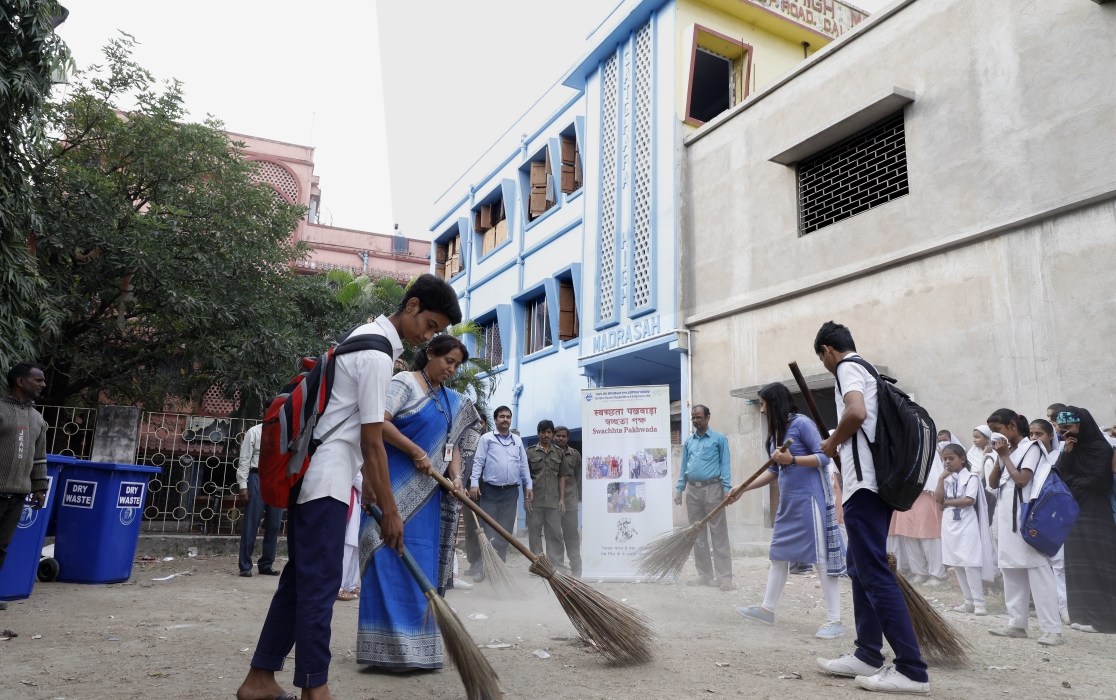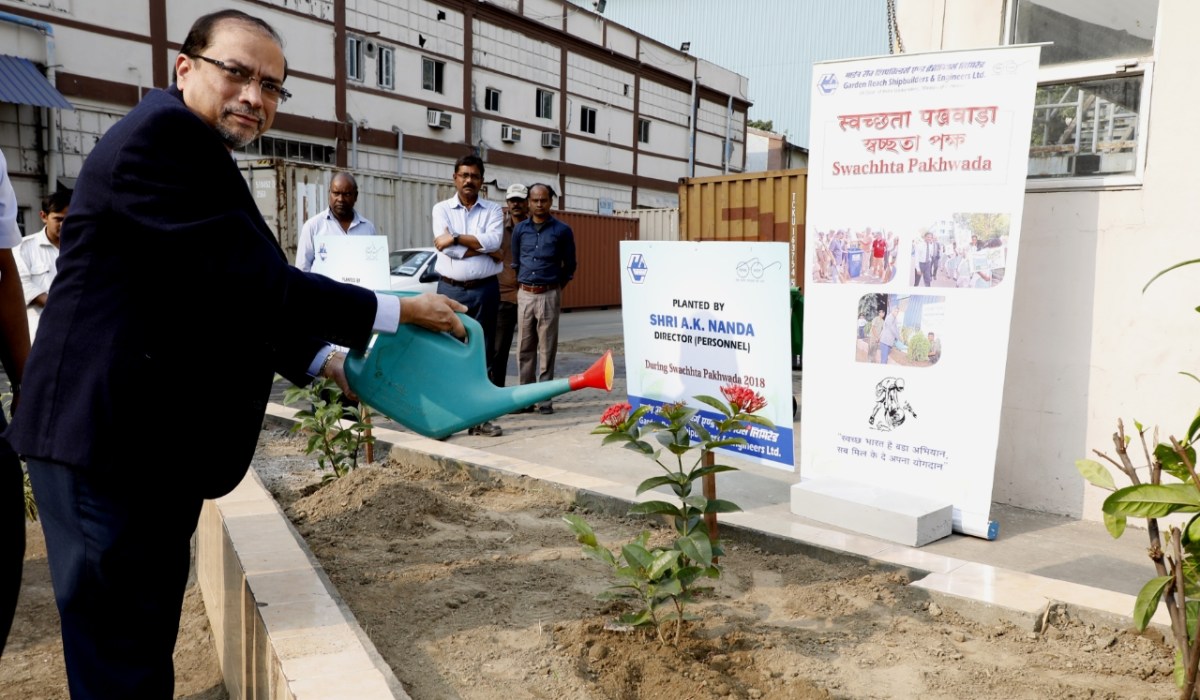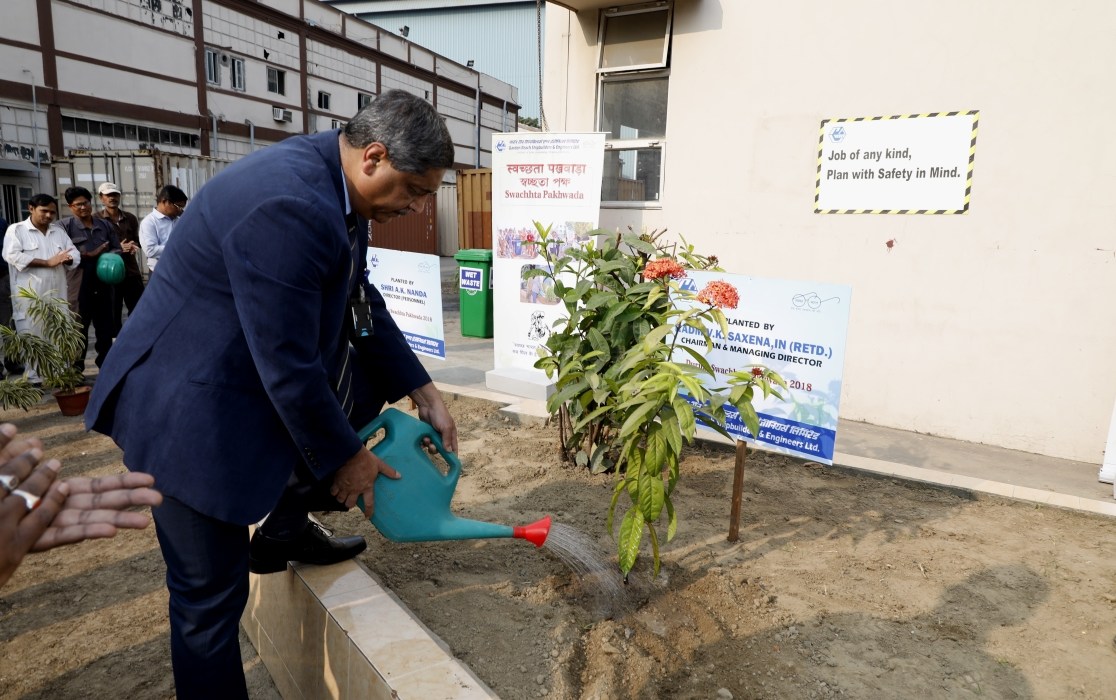 Celebration of Swachhta Pakhwada 2018 from 01 -15 Dec 18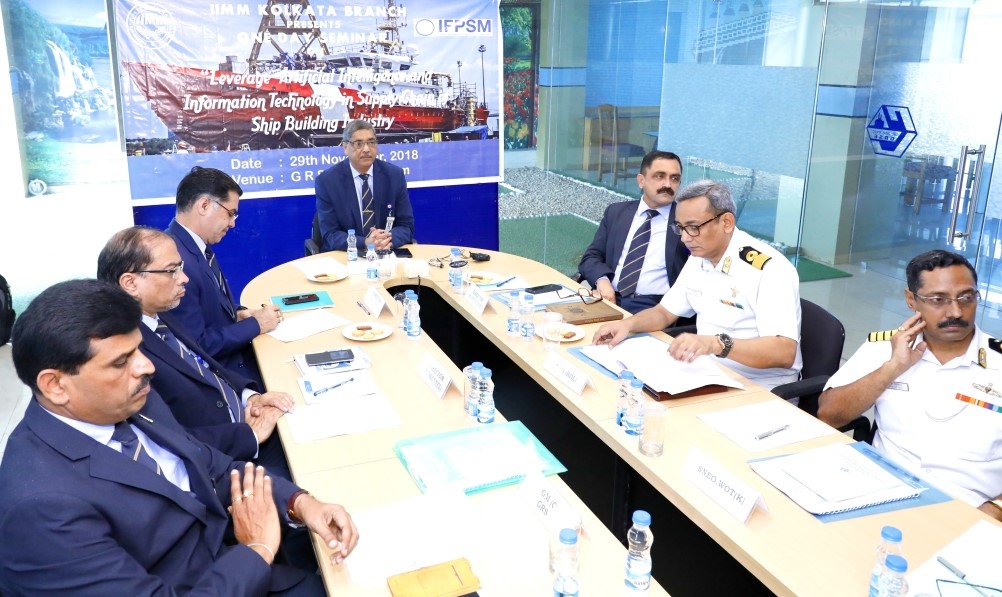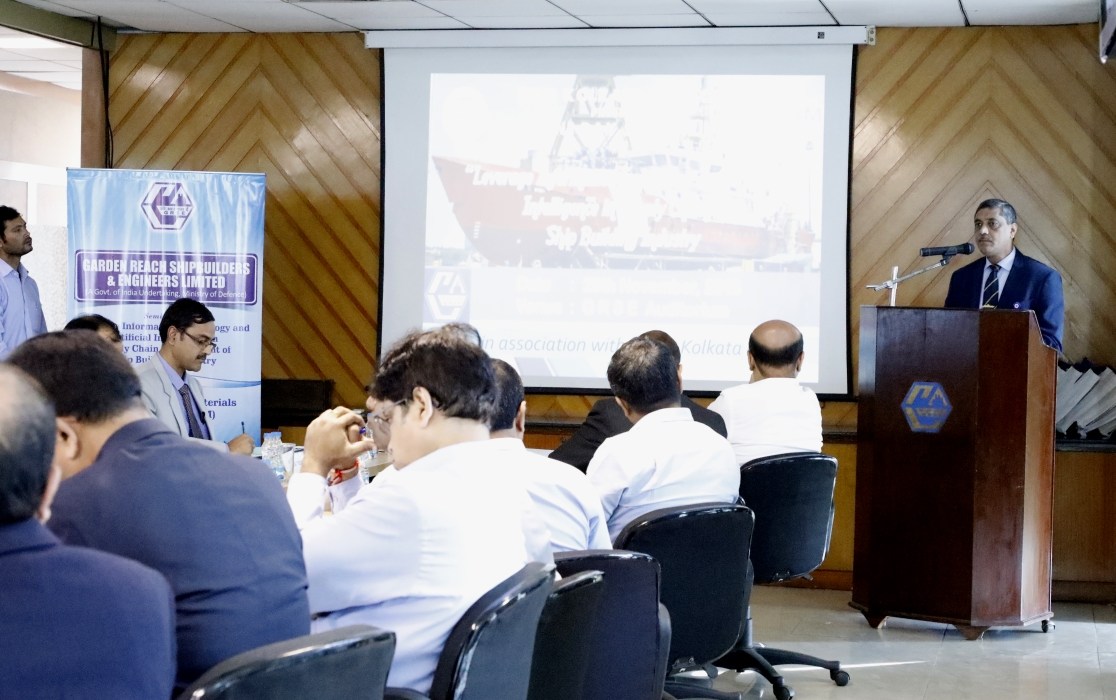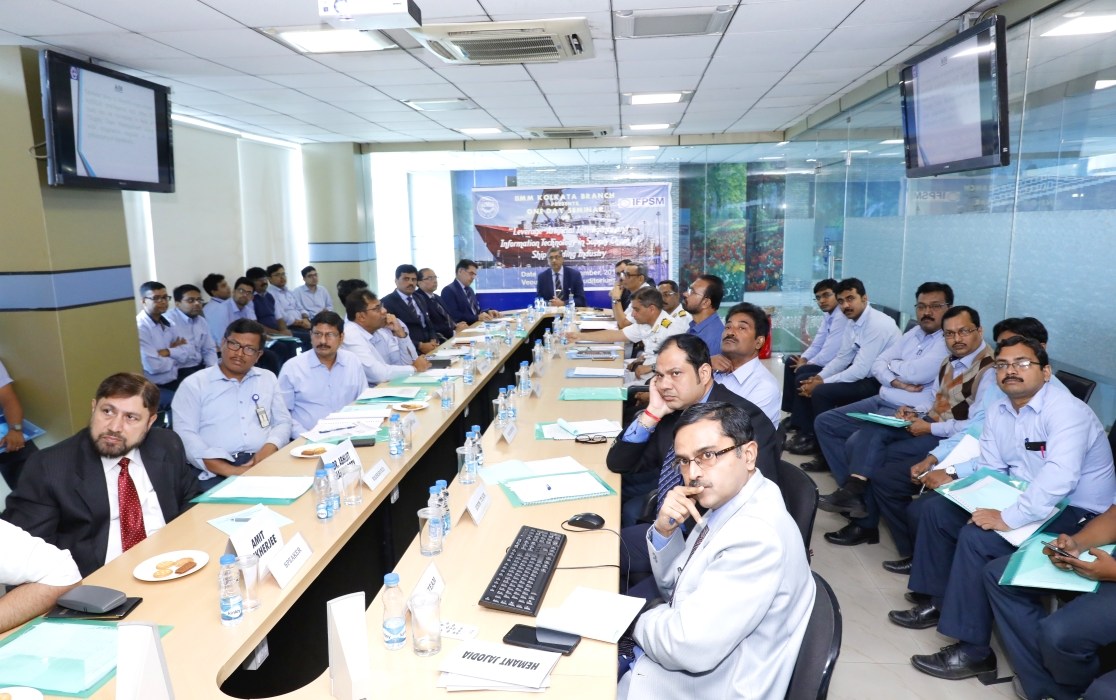 GRSE organised a One Day Seminar on " Leverage Information Technology & Artificial Intelligence in Supply Chain Management" in association with IIMM, Kolkata on 29 Nov 18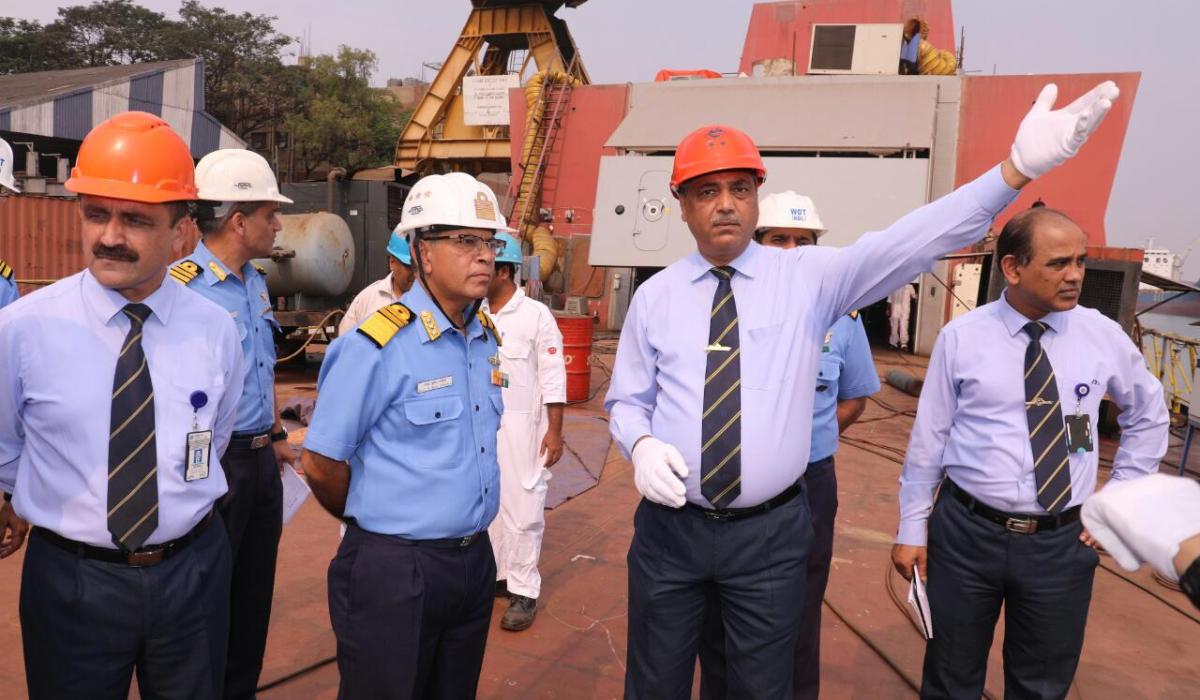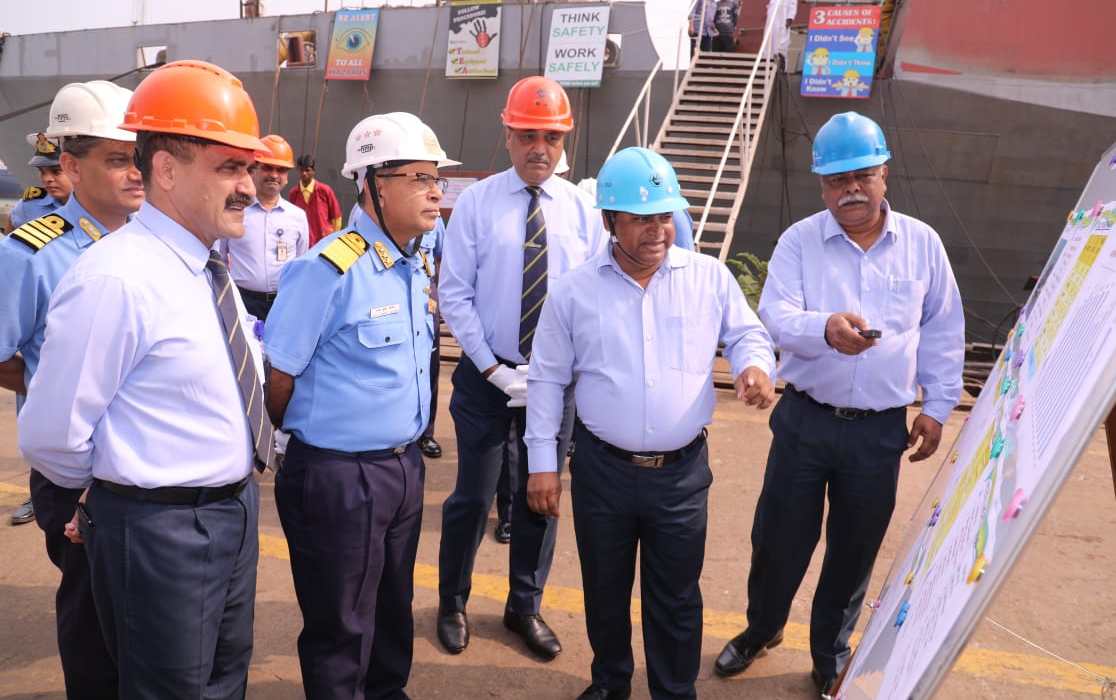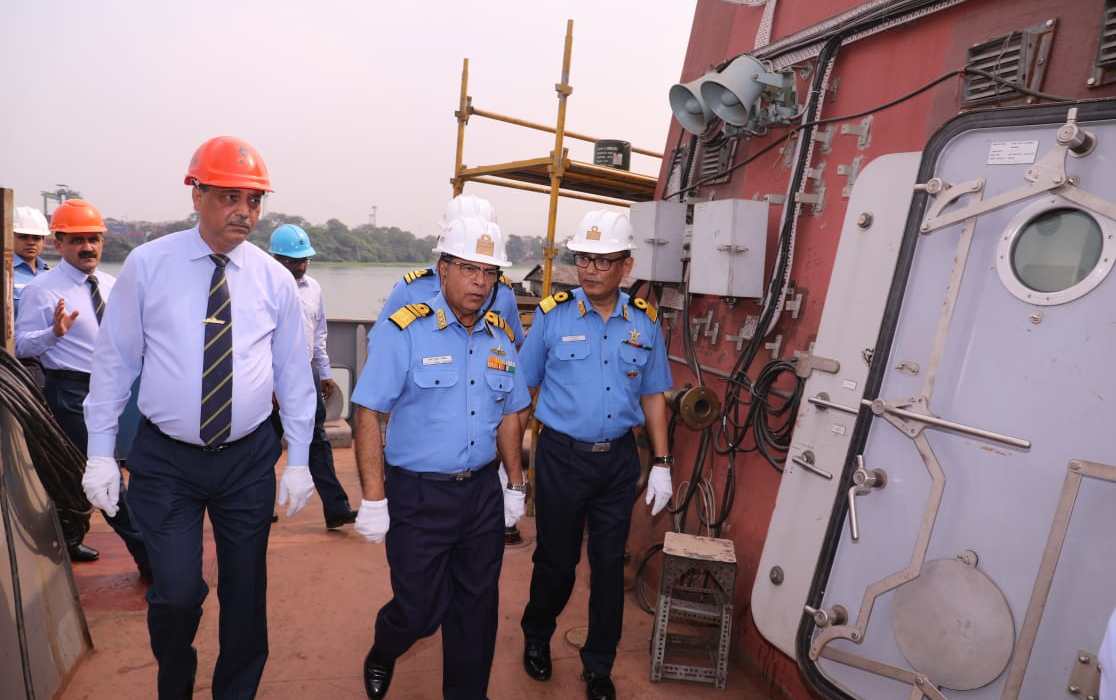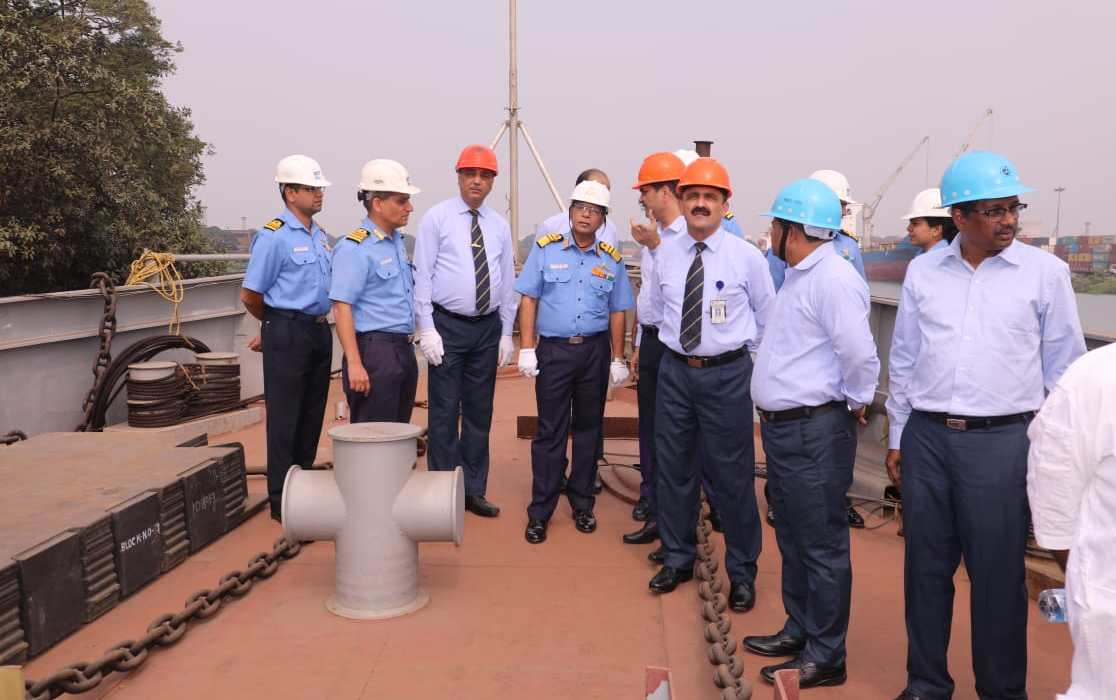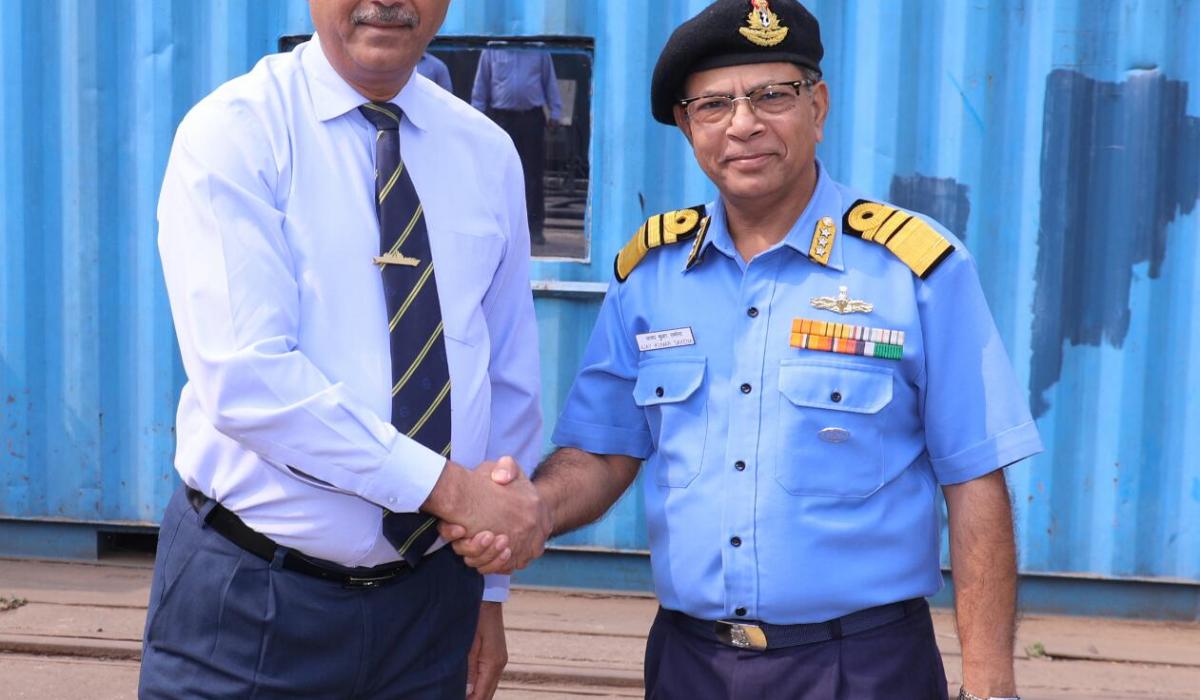 Vice Admiral AK Saxena, AVSM, VSM, CWP&A, visited GRSE on 30 Nov 18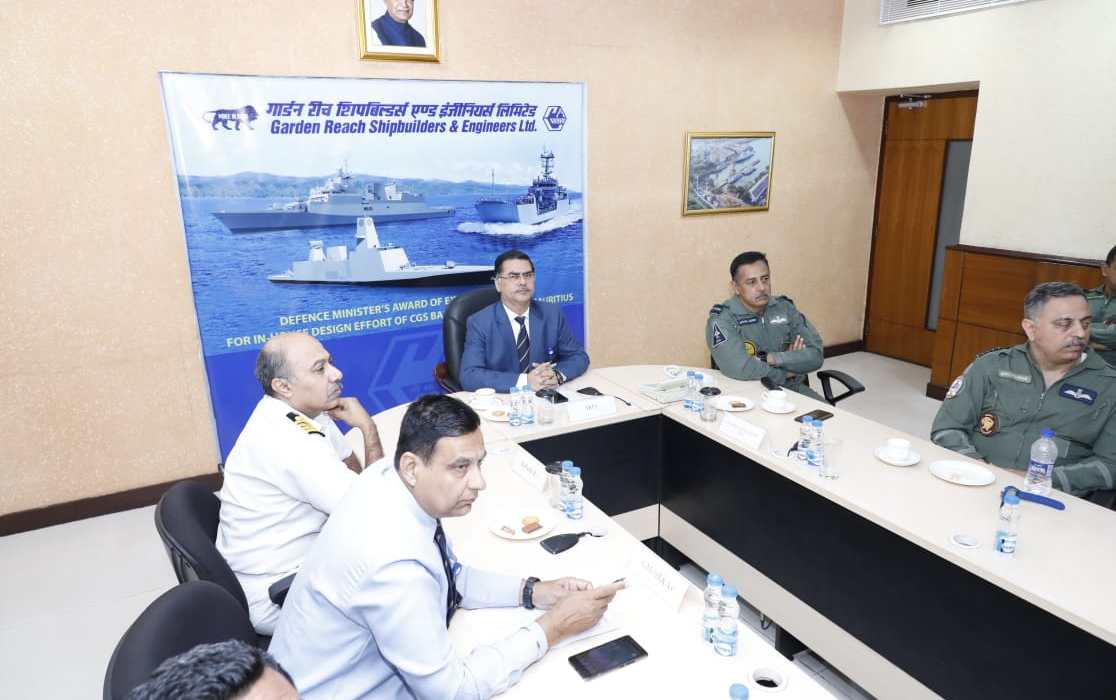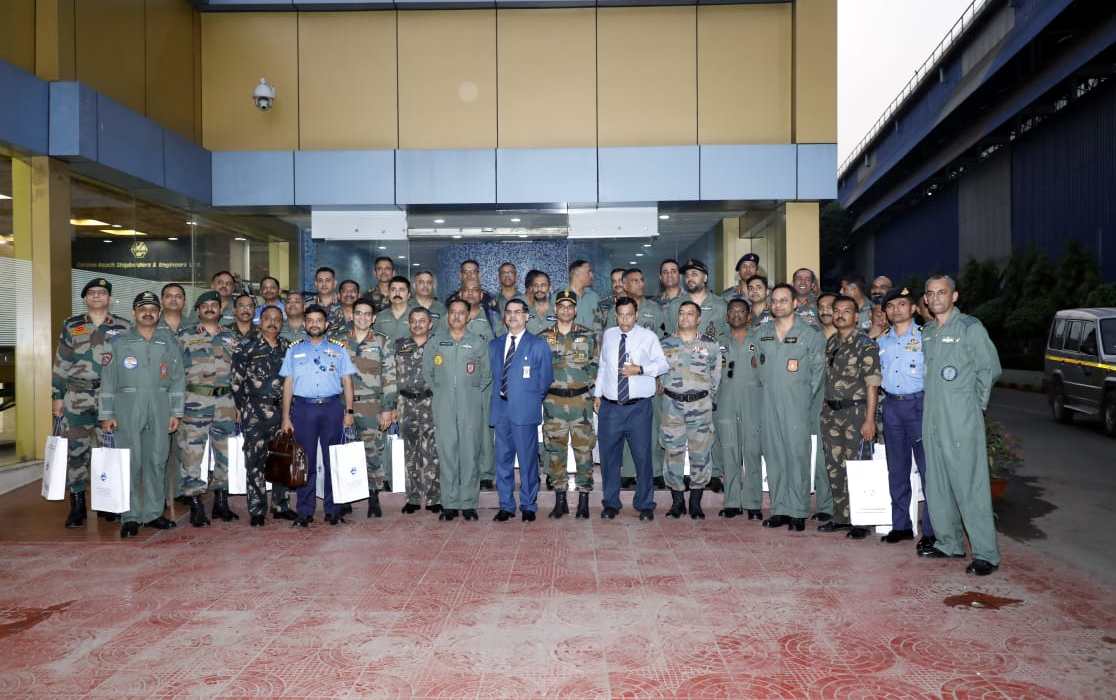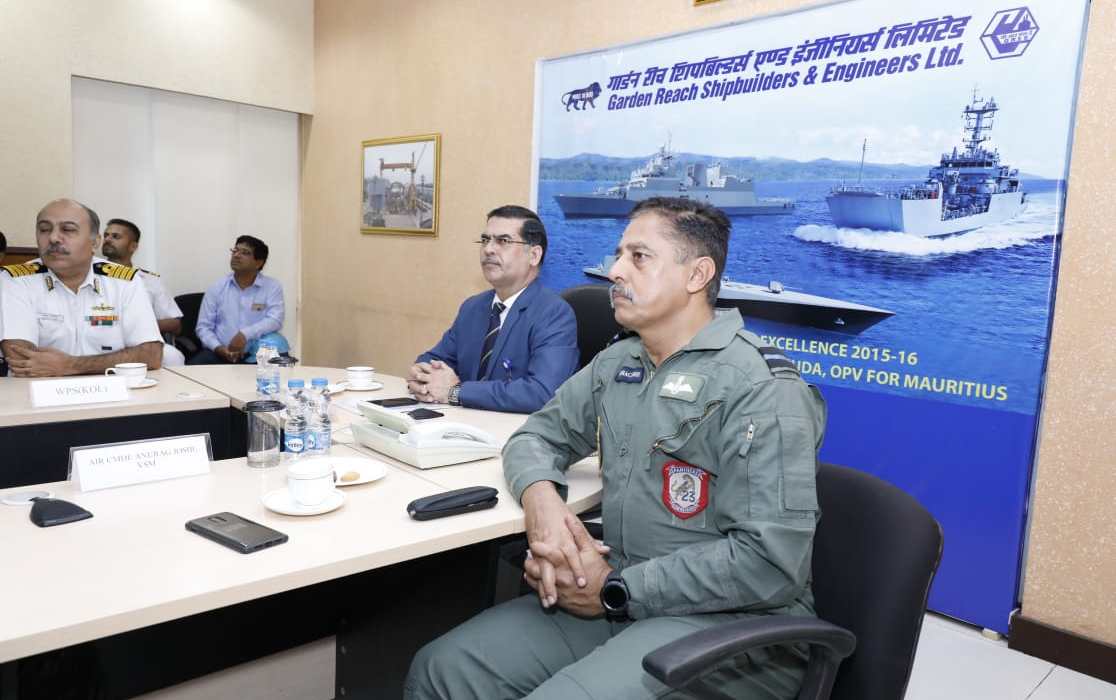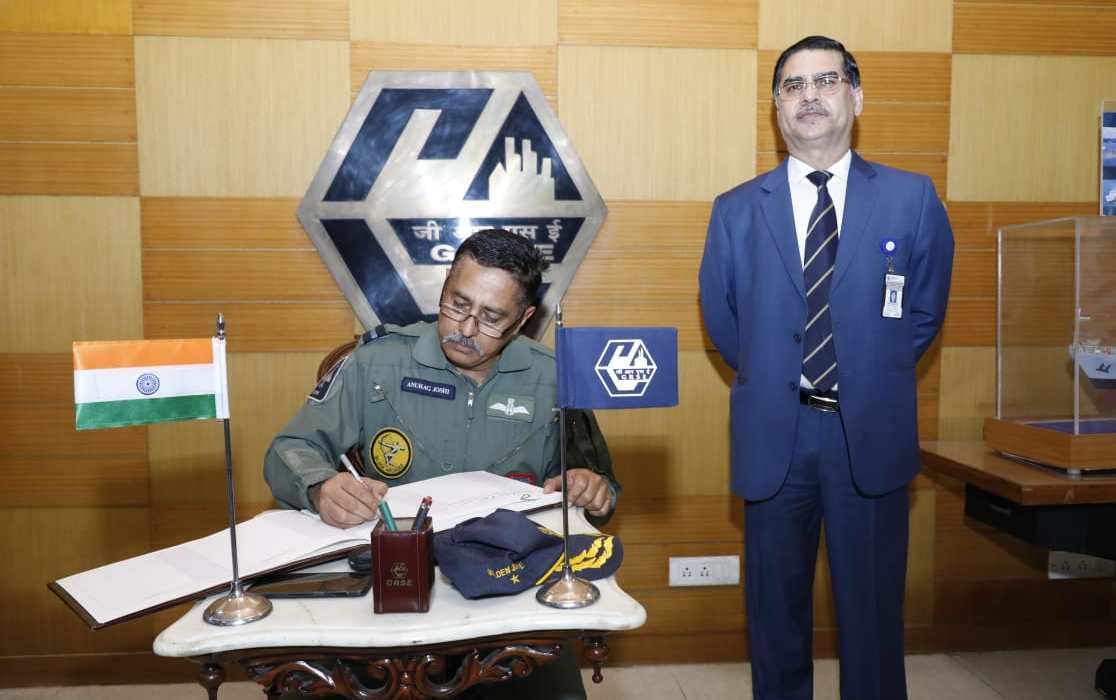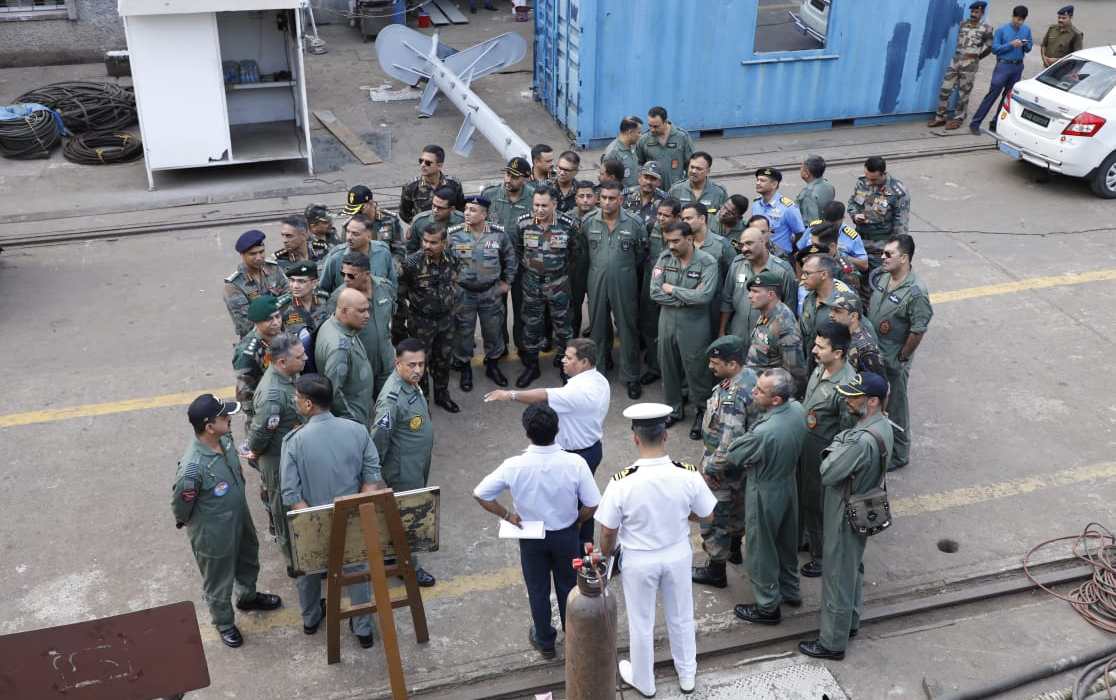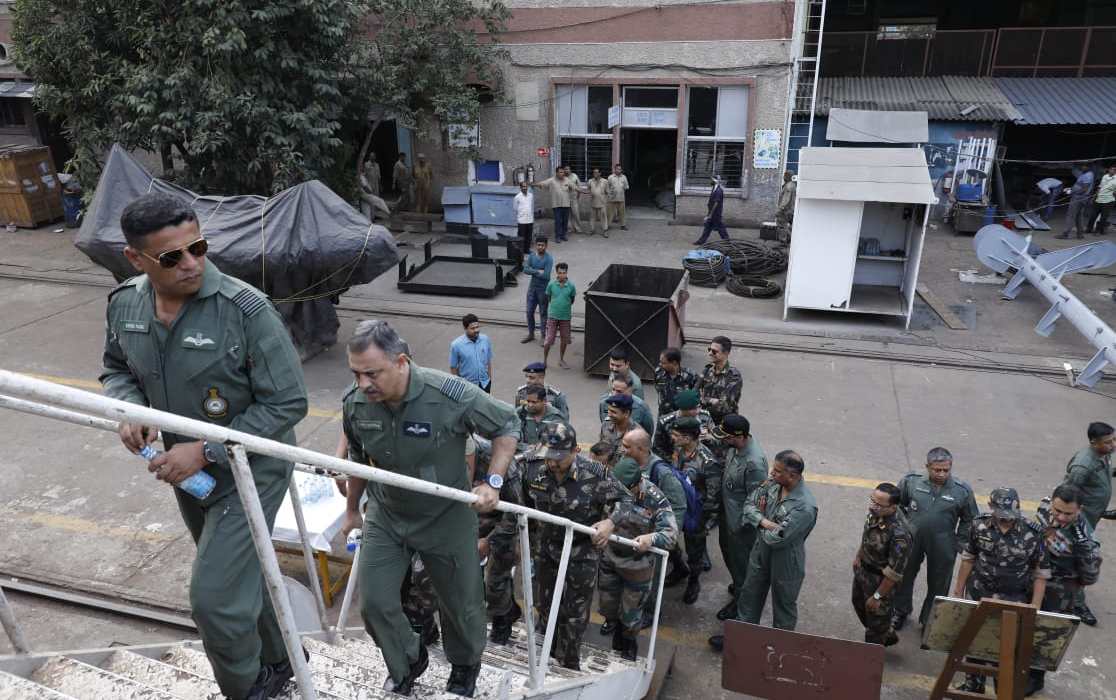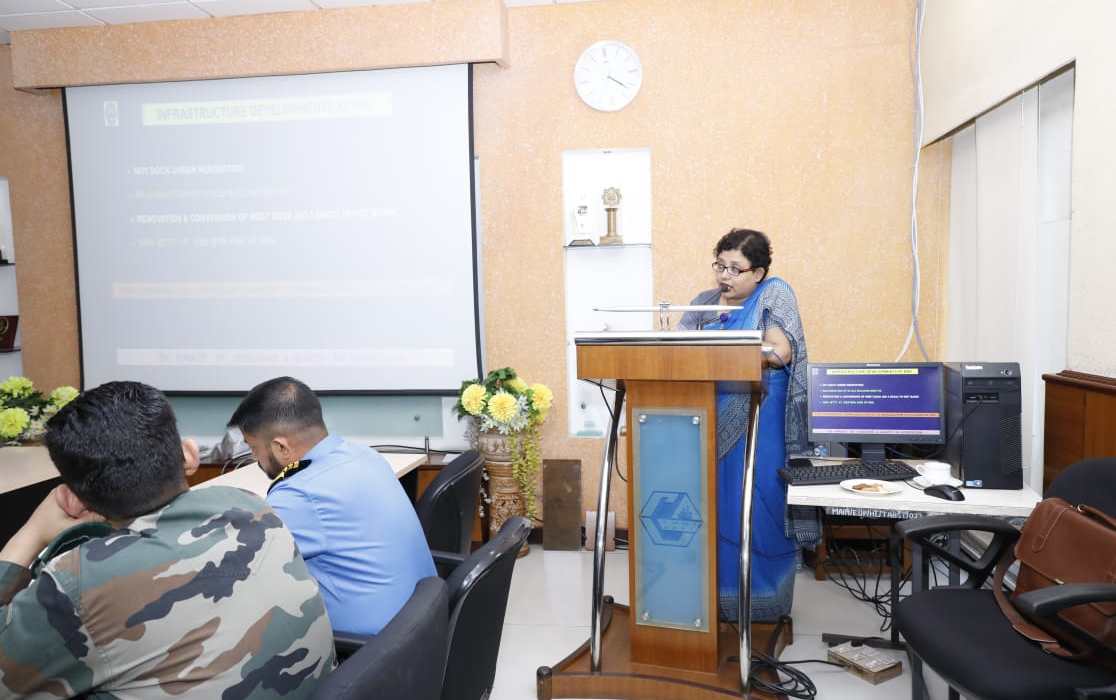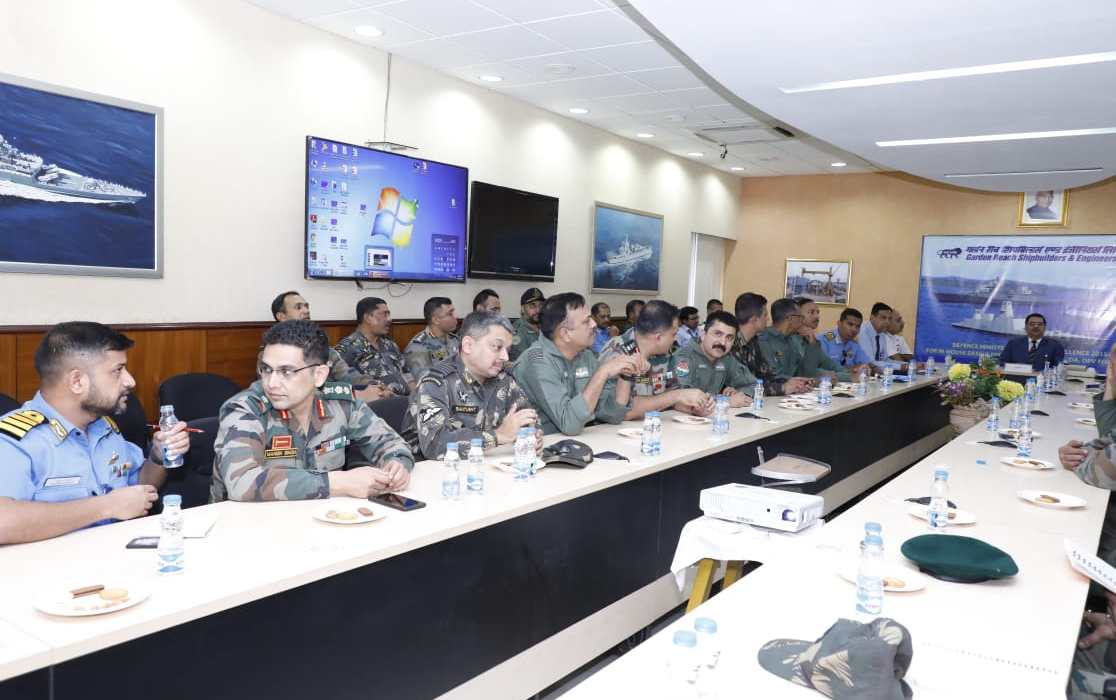 Delegation of Officers of Air Higher Command Course -42 visited on 27 Nov 18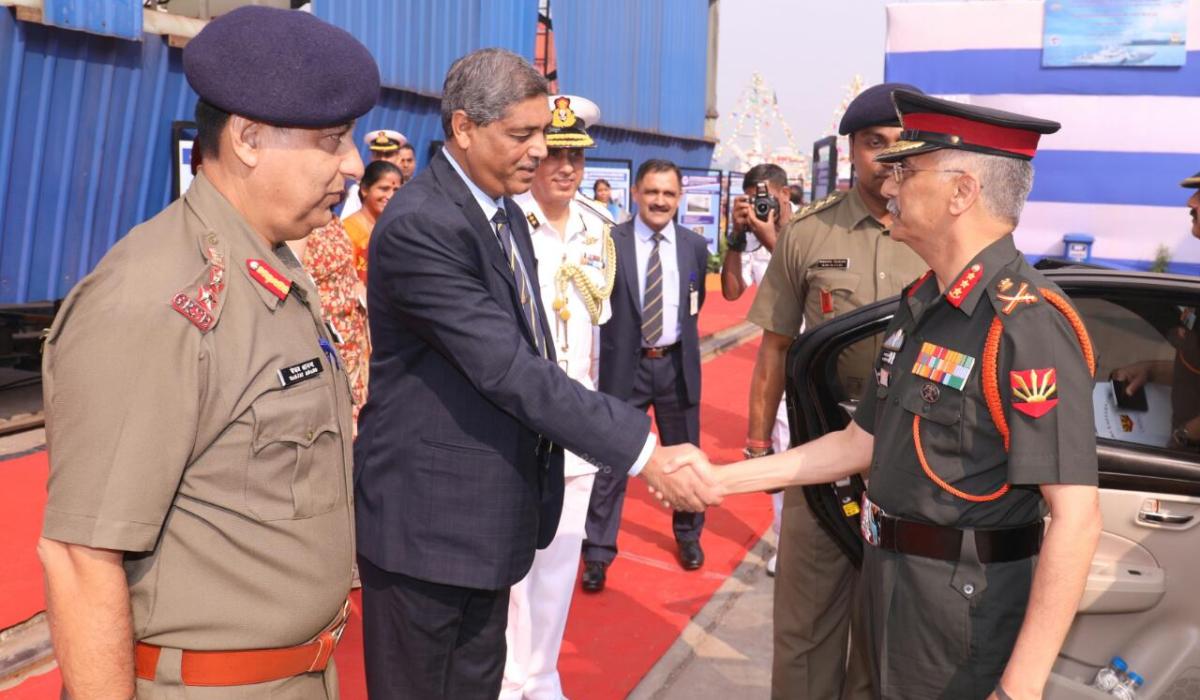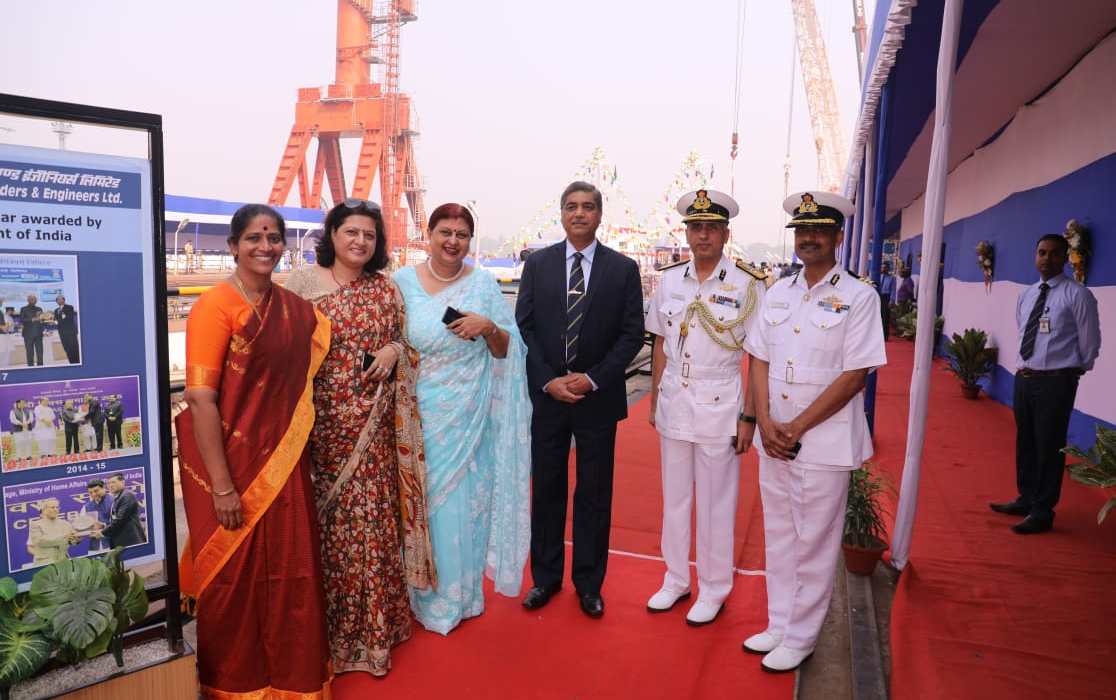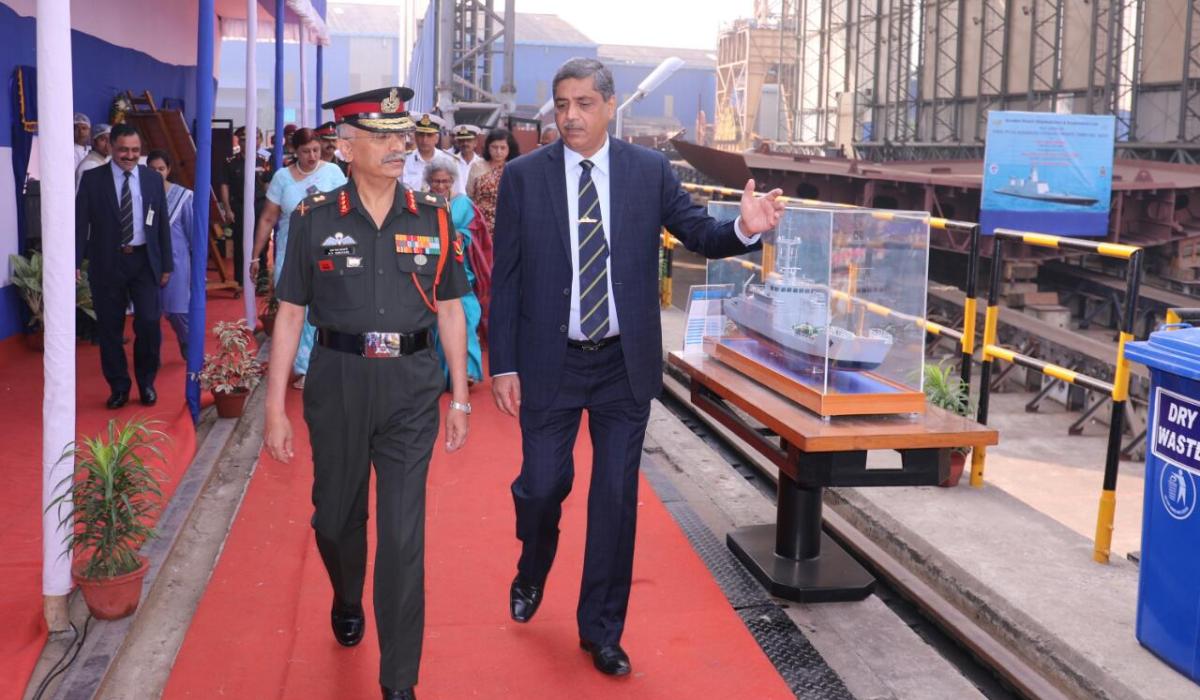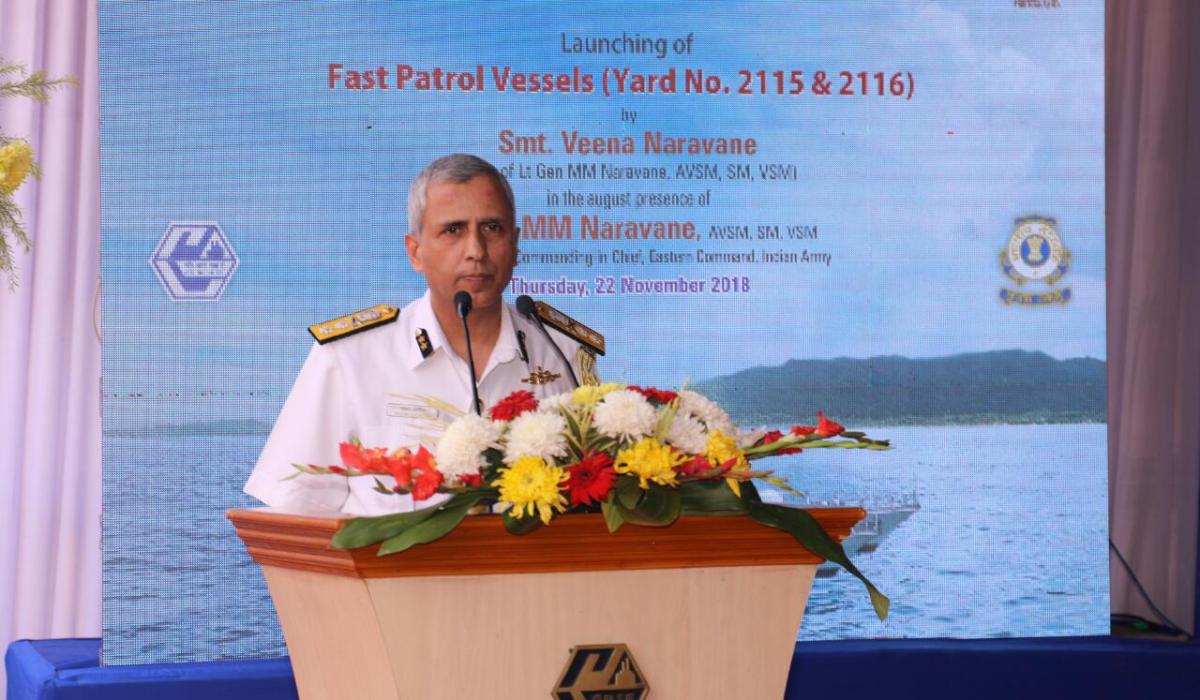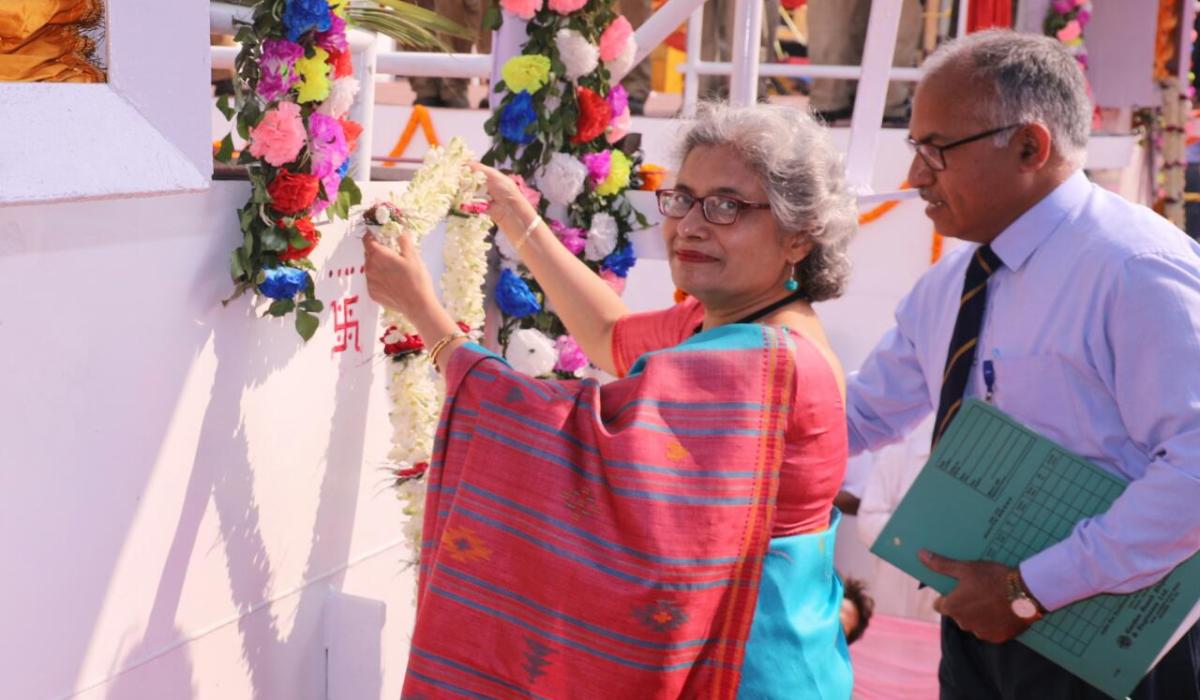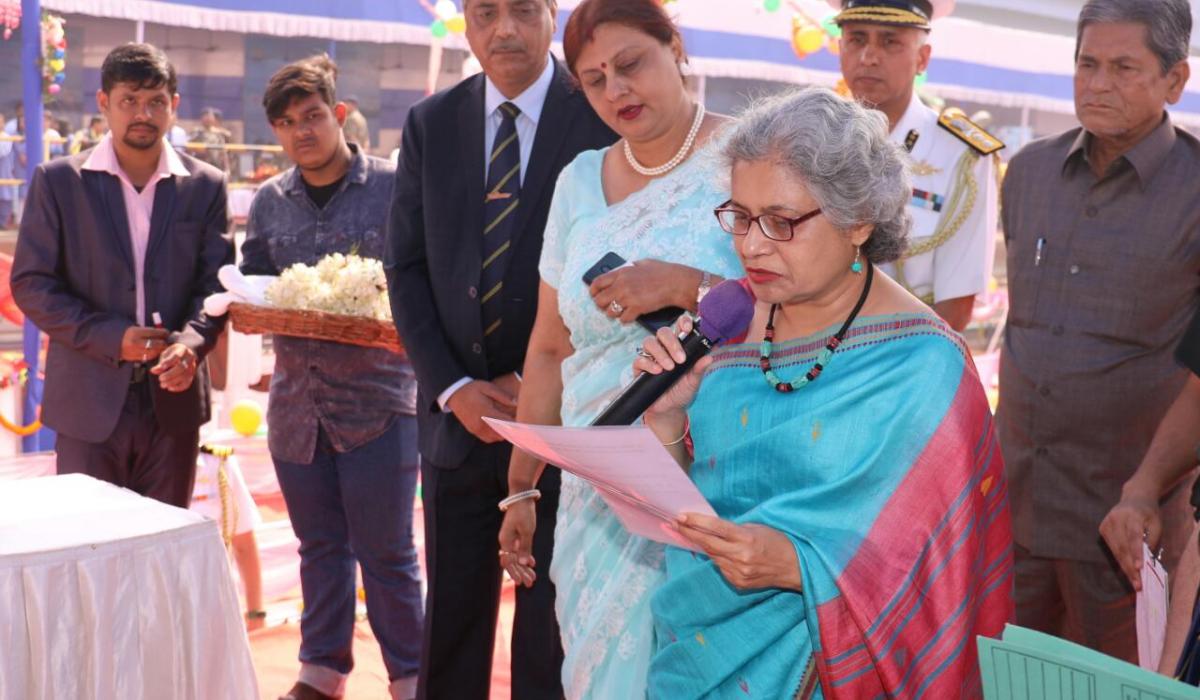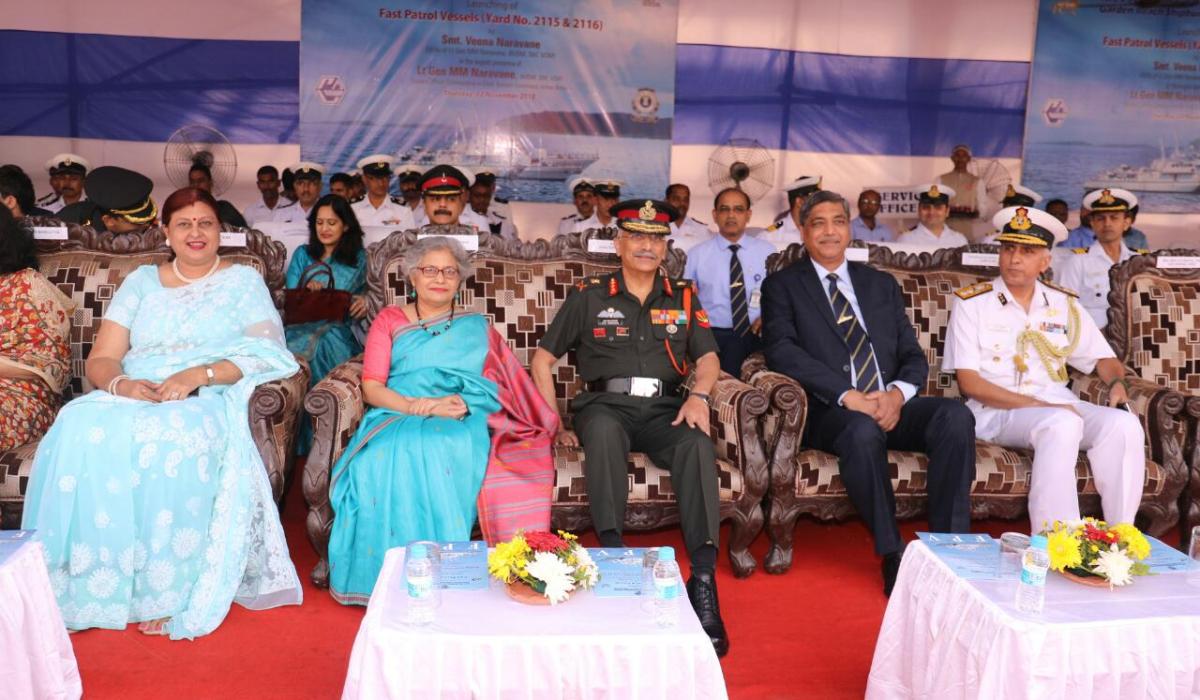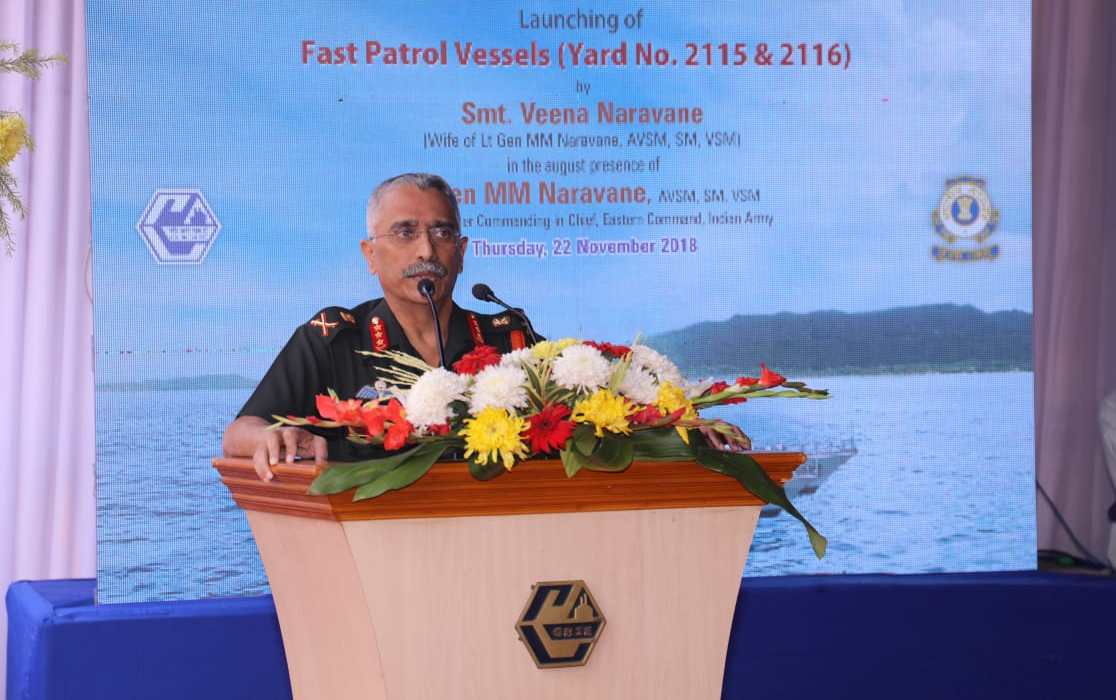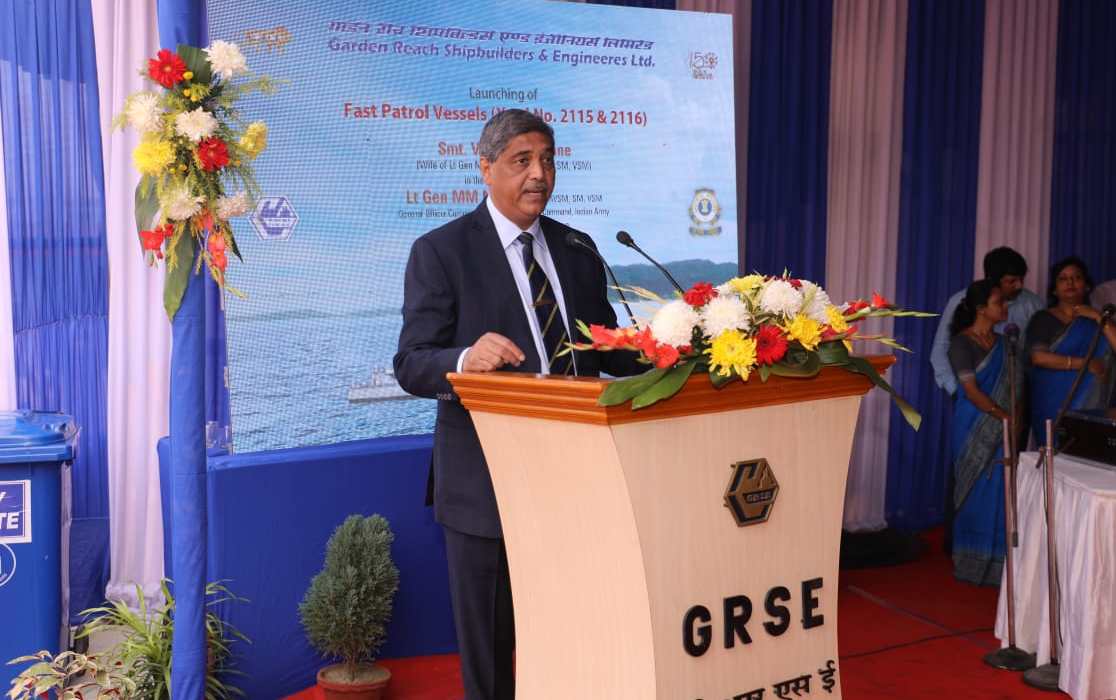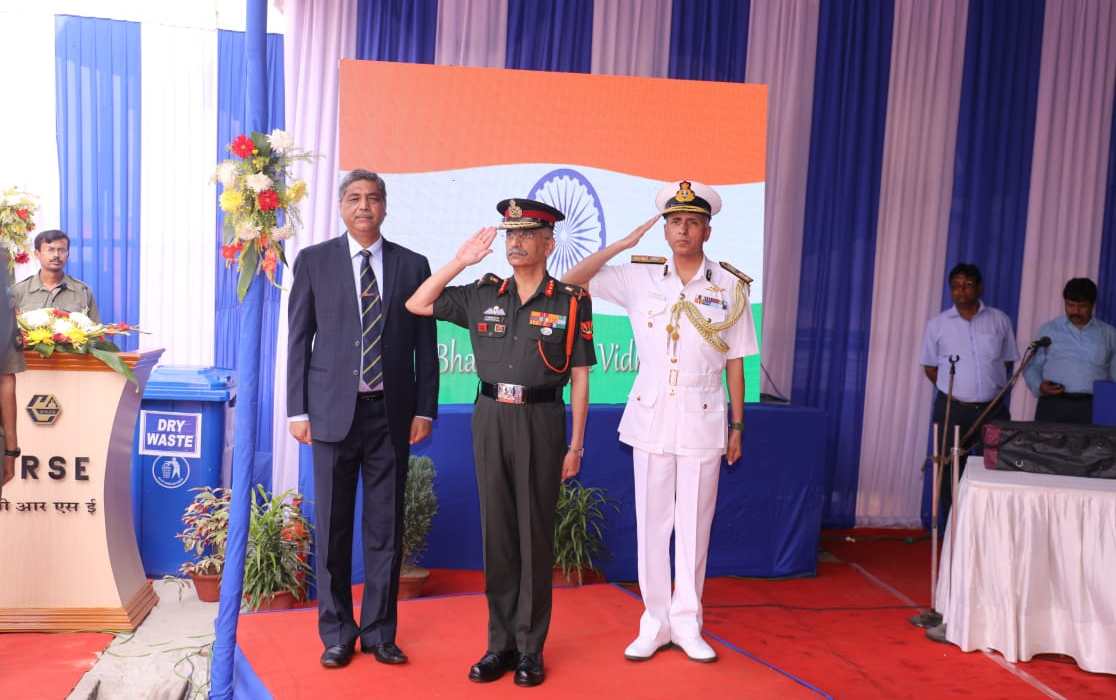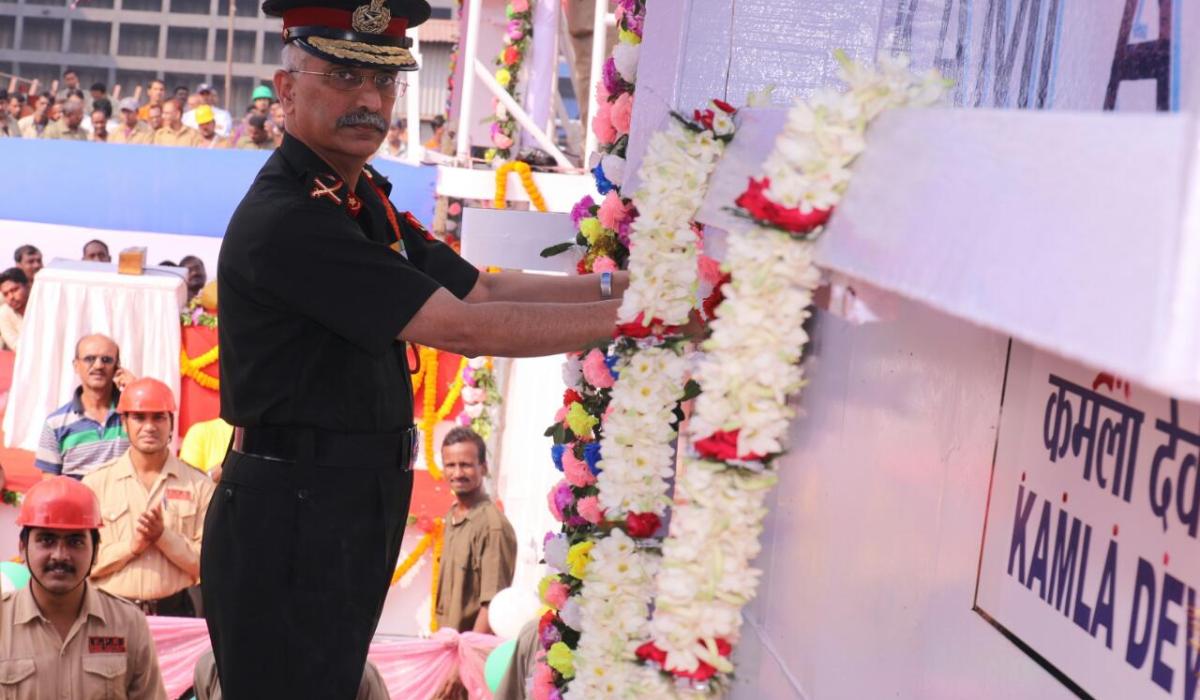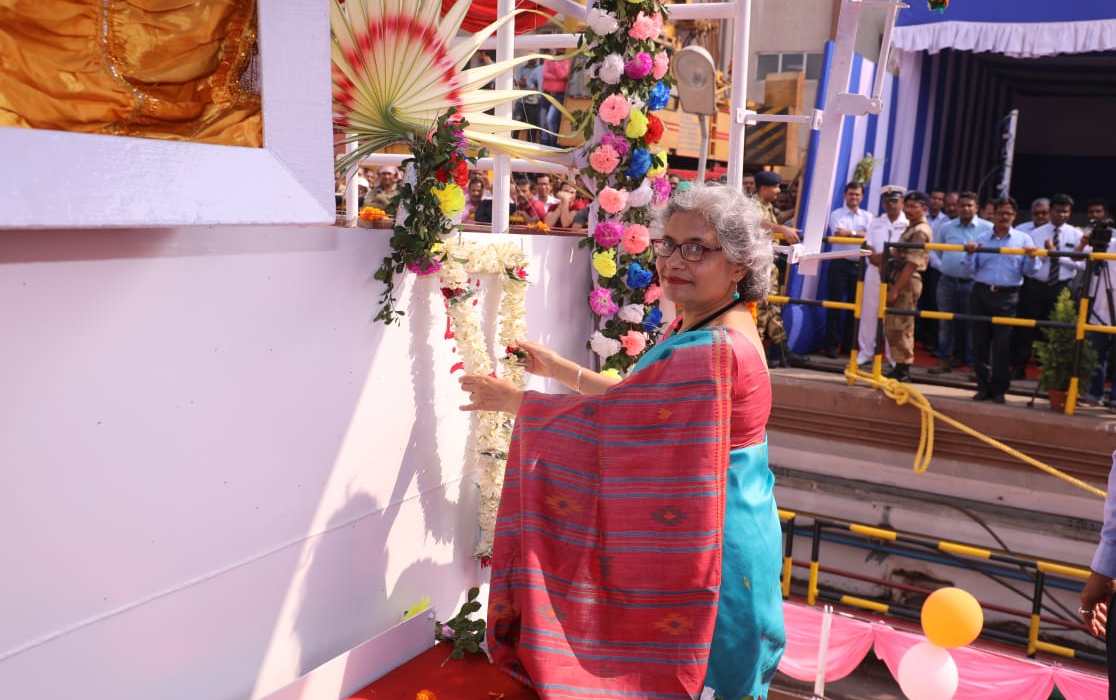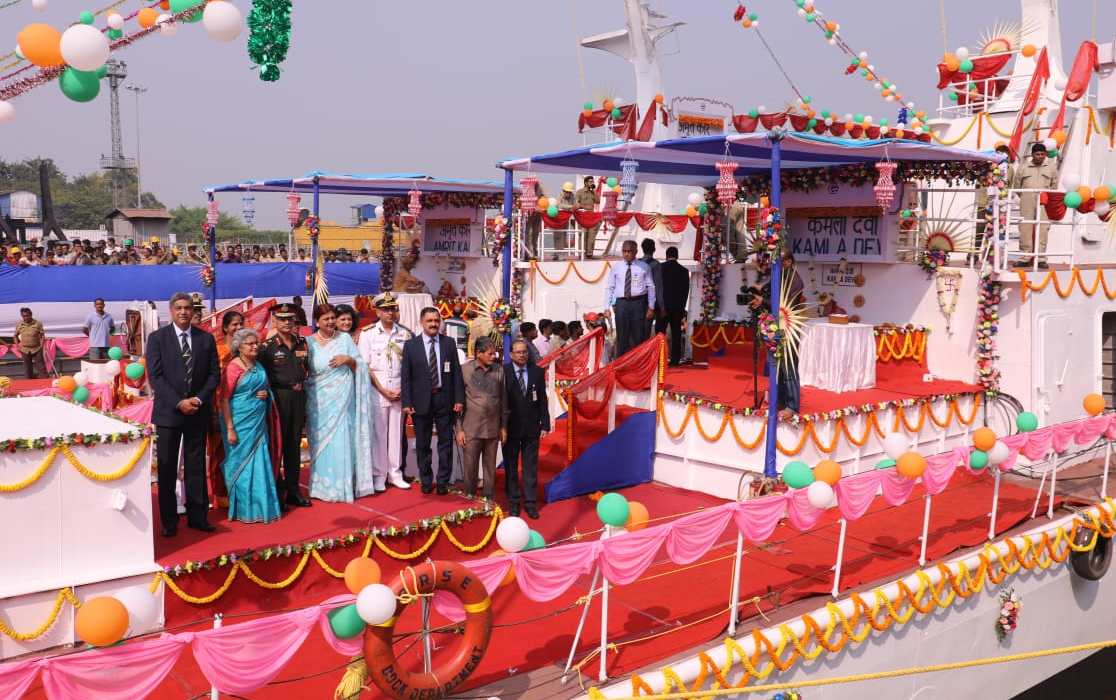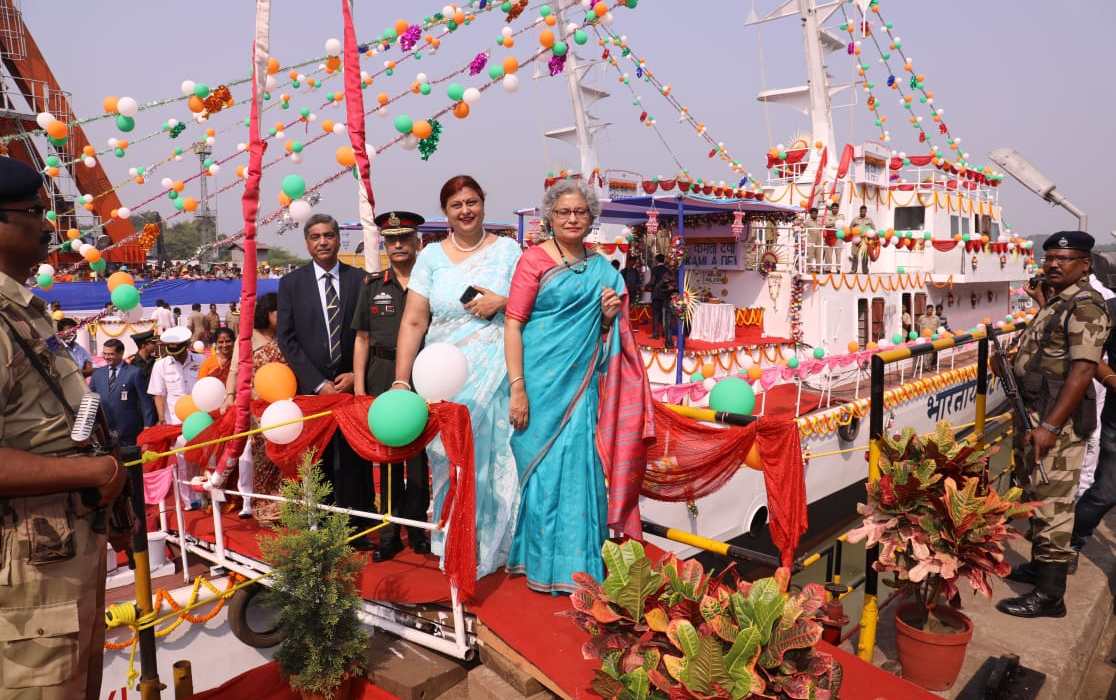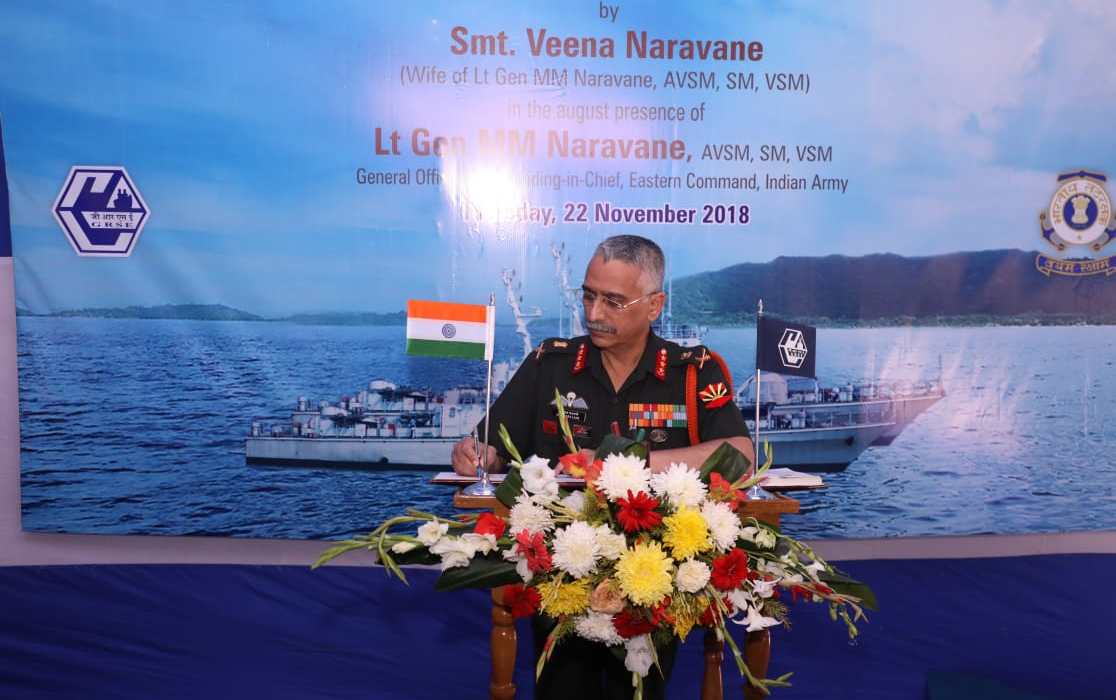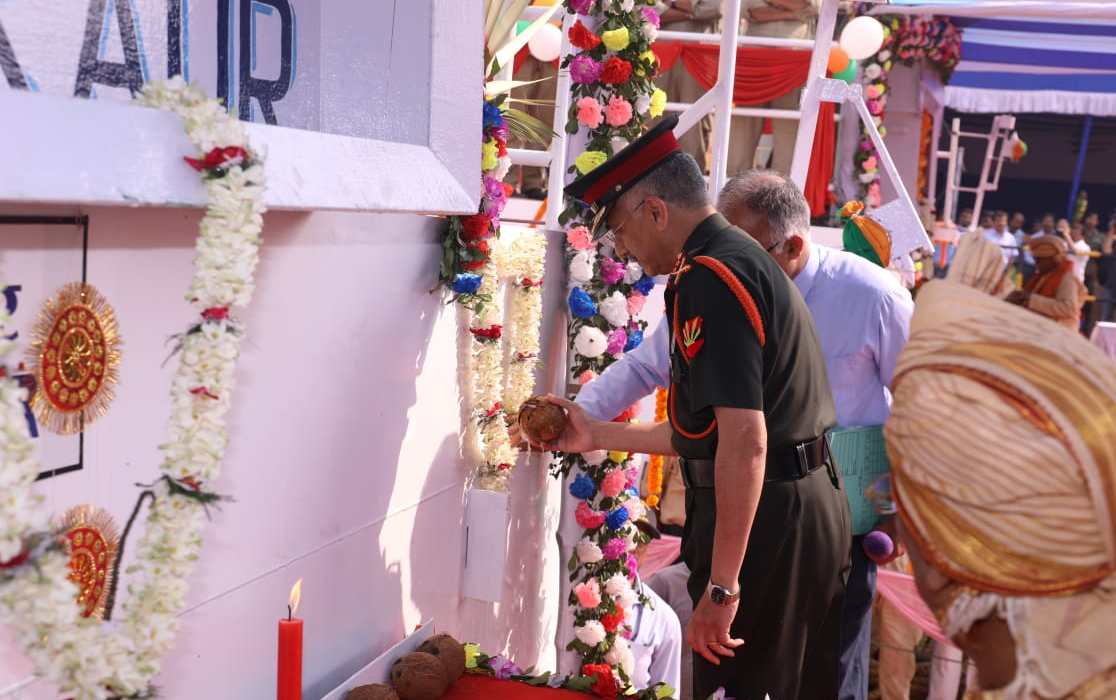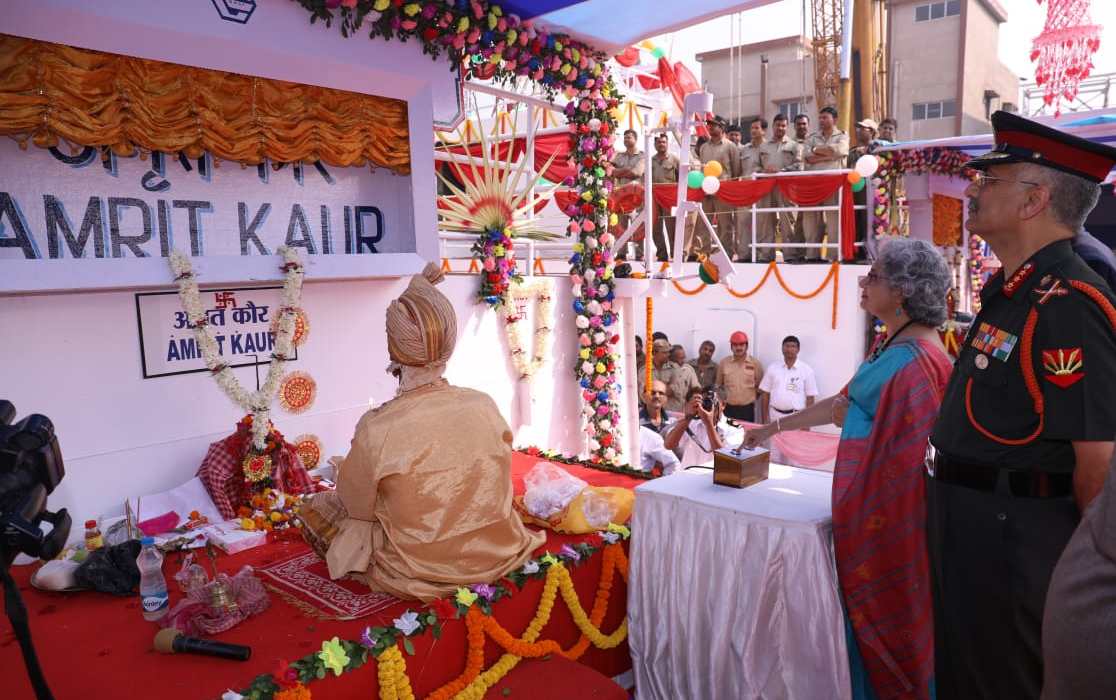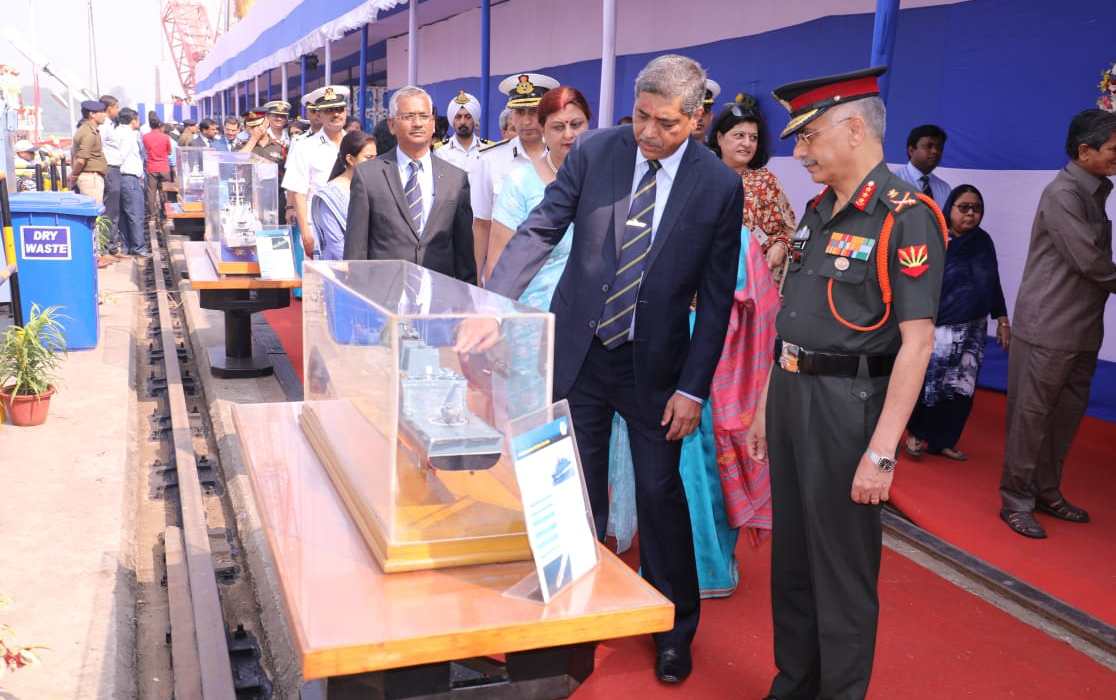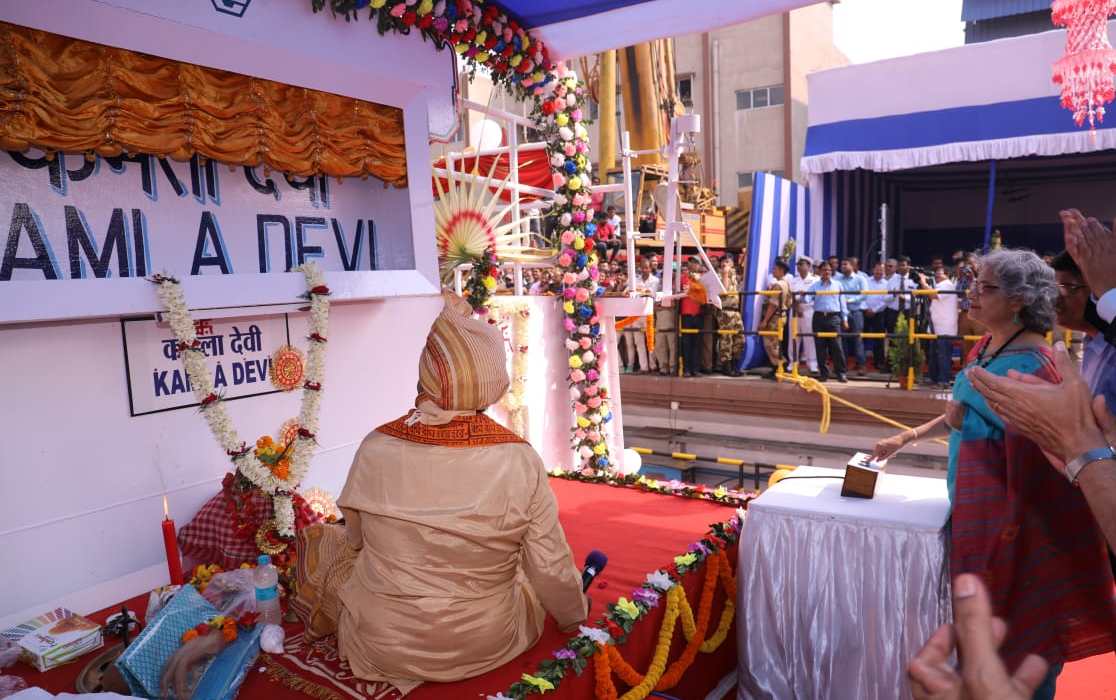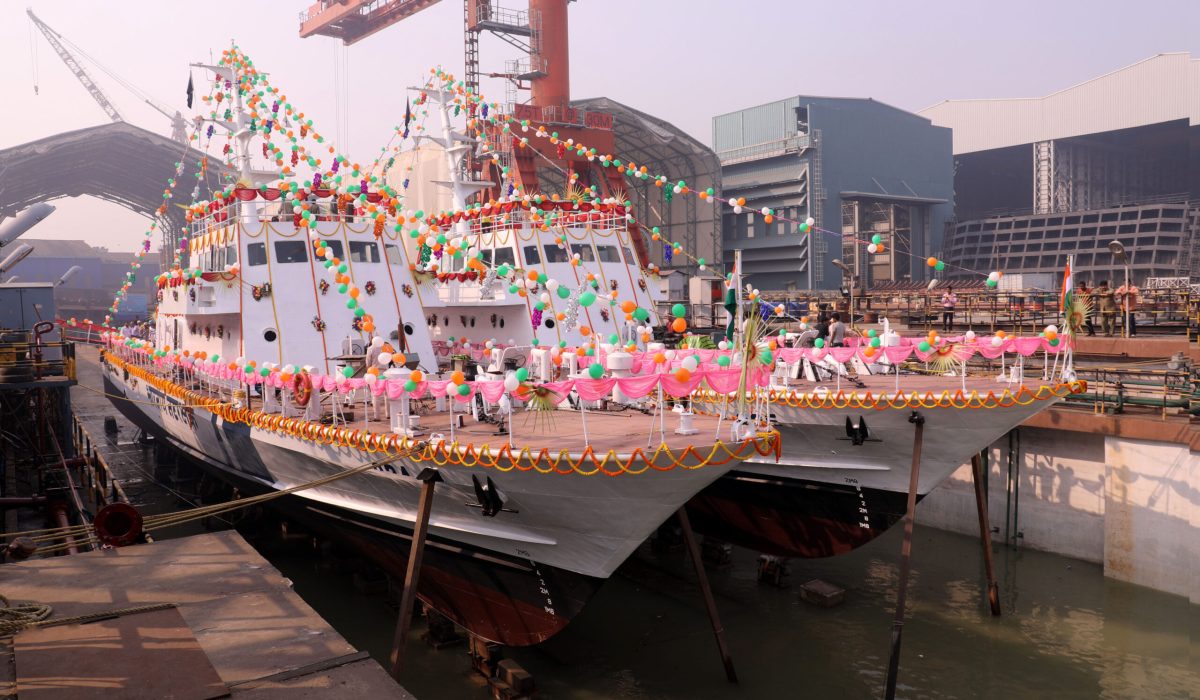 Two Fast Patrol Vessels for Coast Guard Launched Simultaneously on 22 Nov 18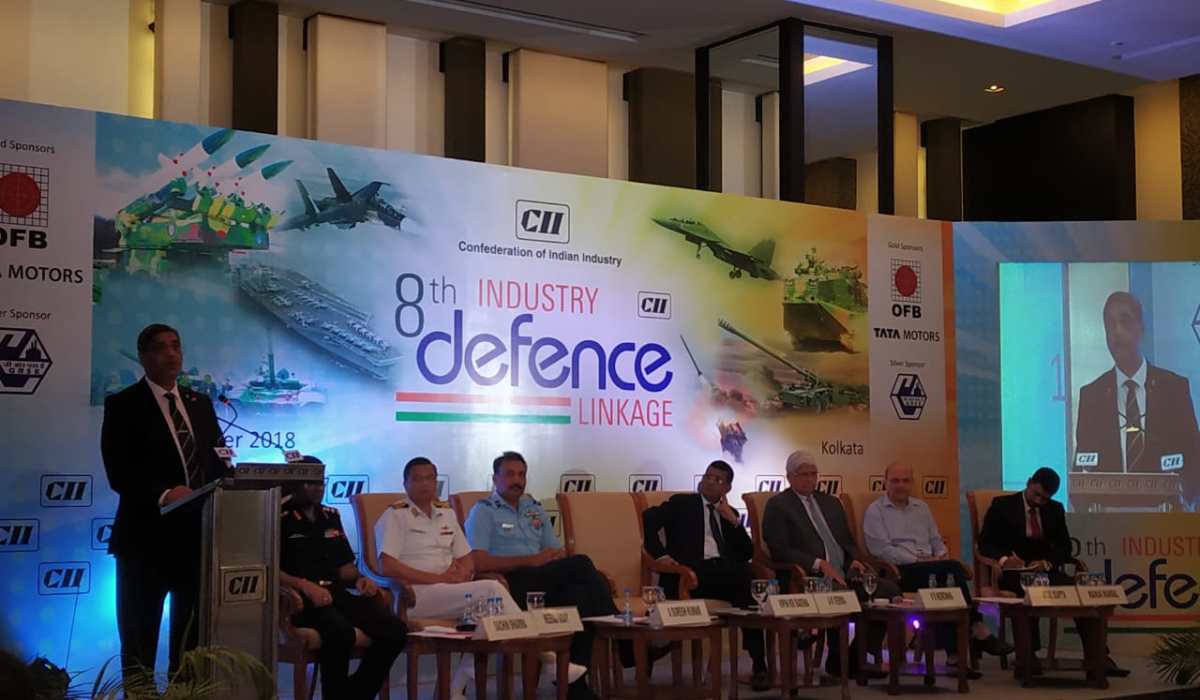 CMD GRSE, Rear Admiral VK Saxena, IN(Retd.), at CII Industry Defence Linkage Seminar in Kolkata on 16 Nov 18
Keel Laid for 1st P17A, Advanced Stealth Frigate on 10 Nov 18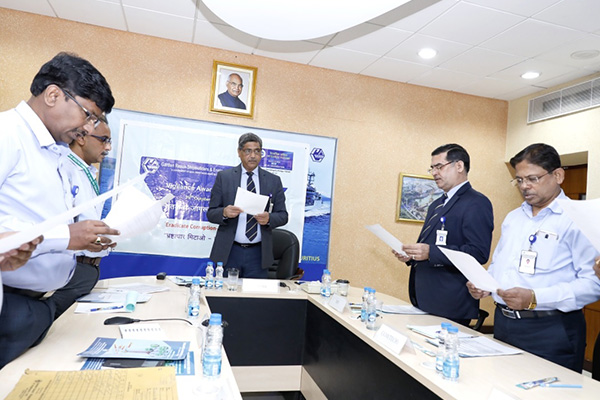 Vigilance Week was observed from 29 Oct to 03 Nov 18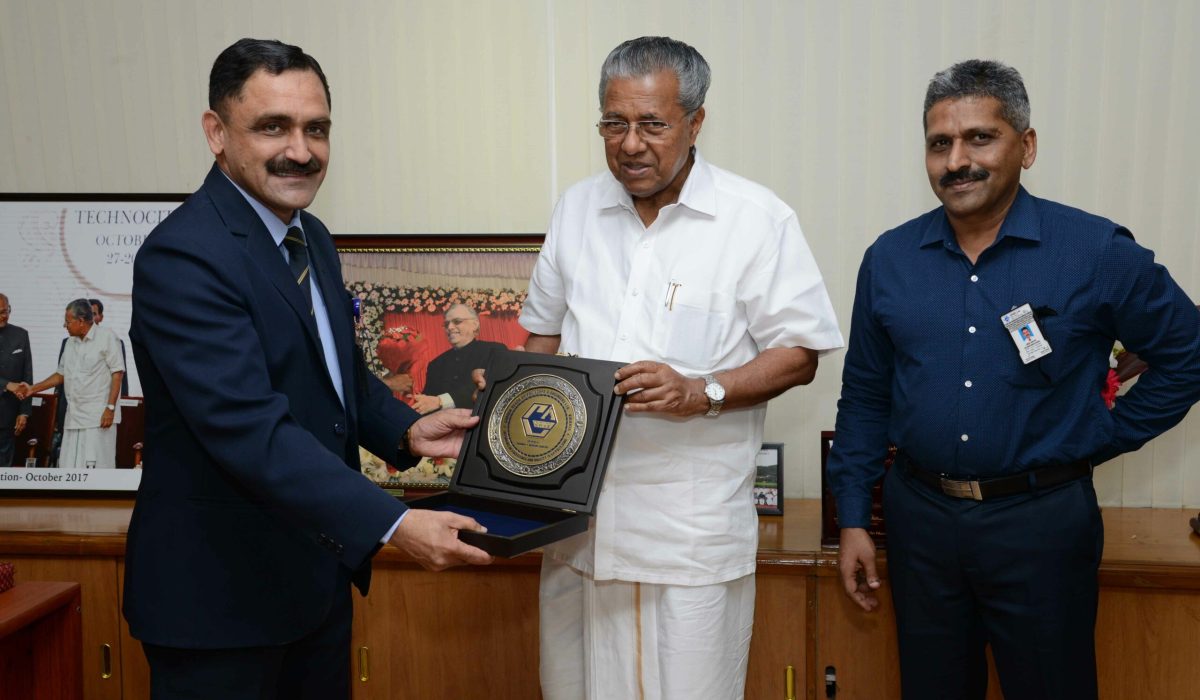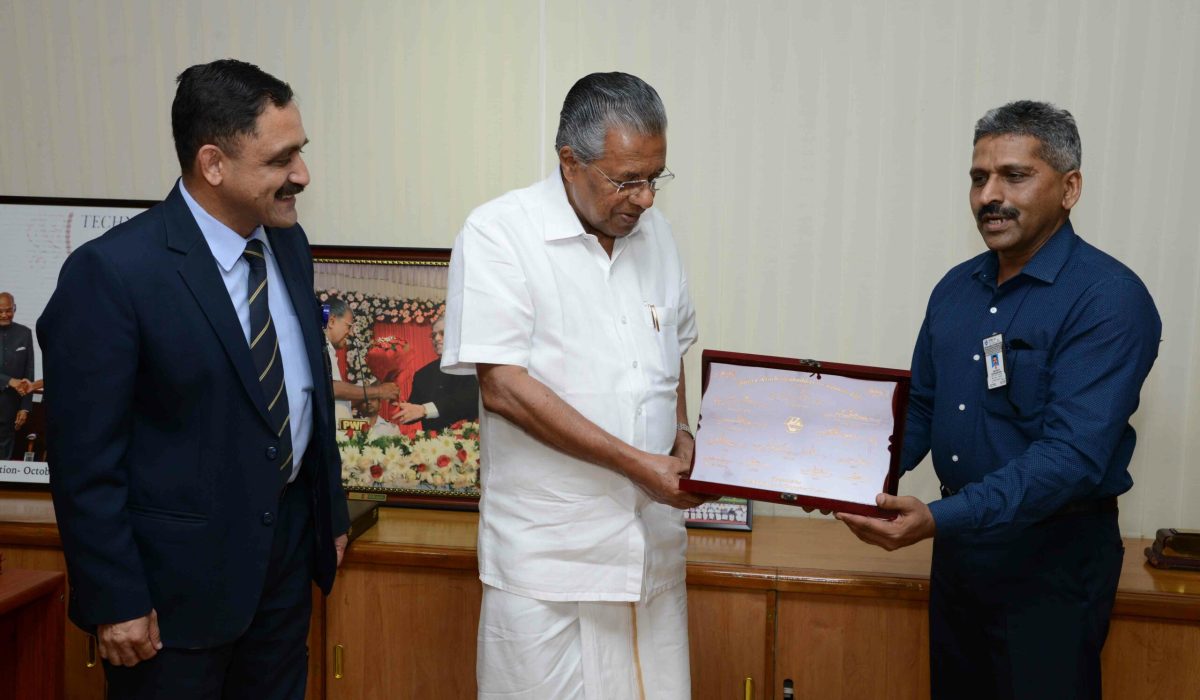 Contribution to the Chief Minister's Distress Relief Fund for the Flood Victims of Kerala on 01 Nov 18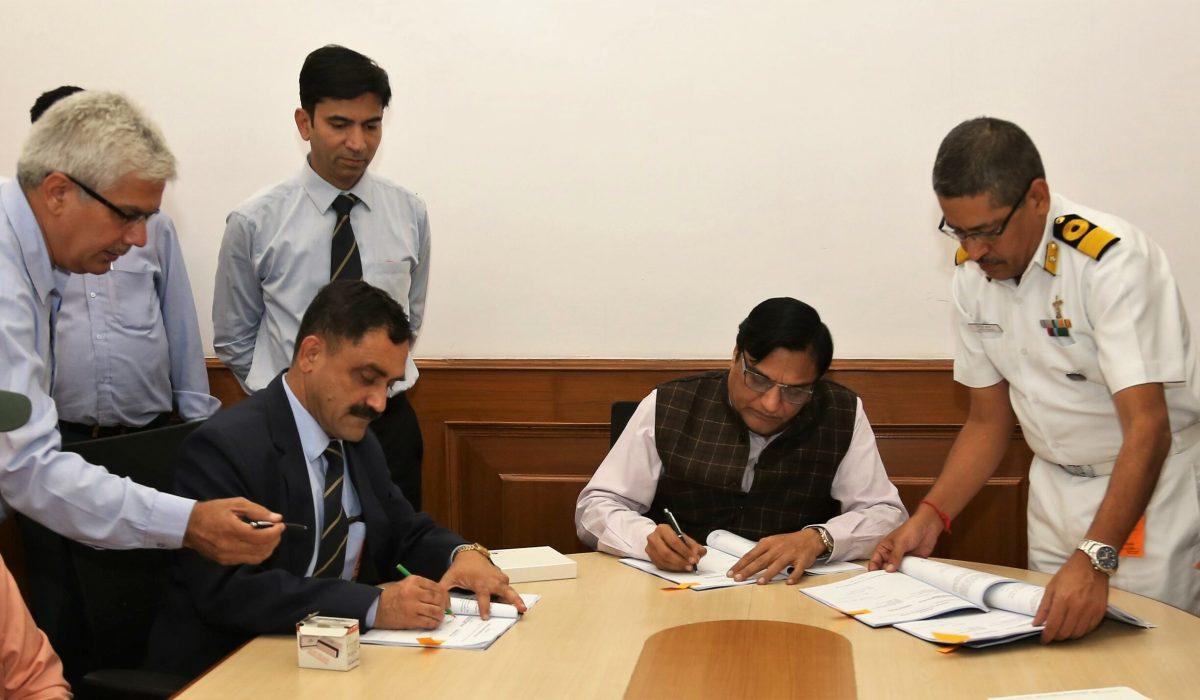 GRSE Signs Contract for 04 Survey Vessels for Indian Navy on 30 Oct 18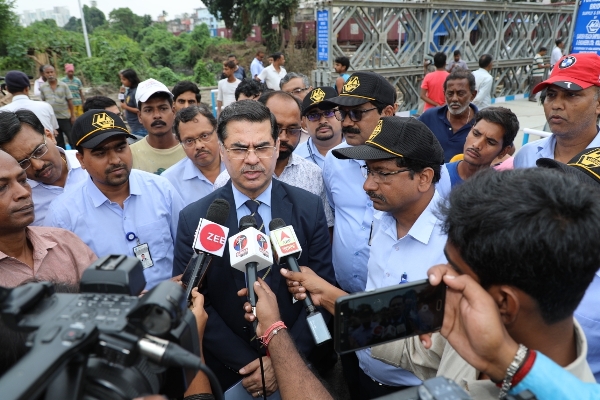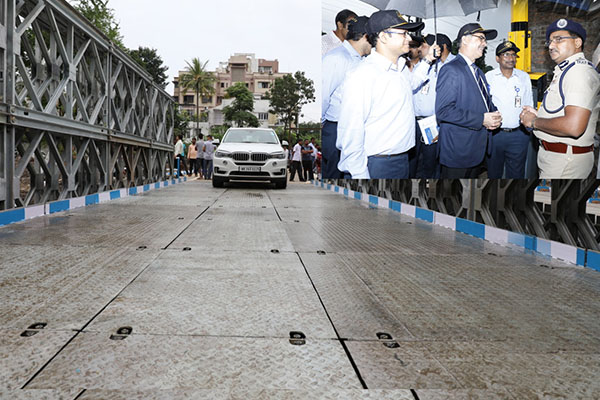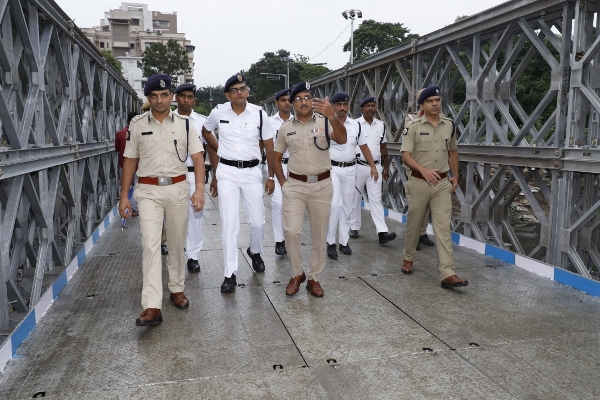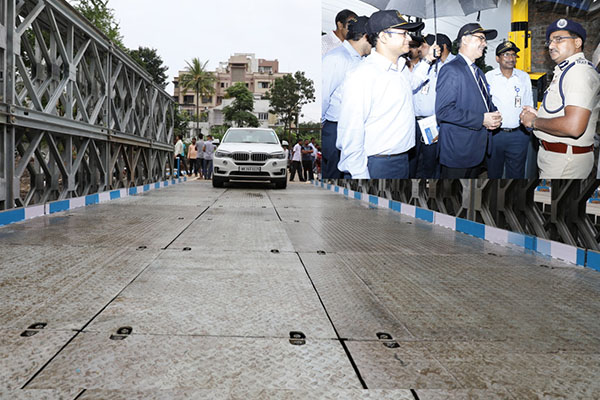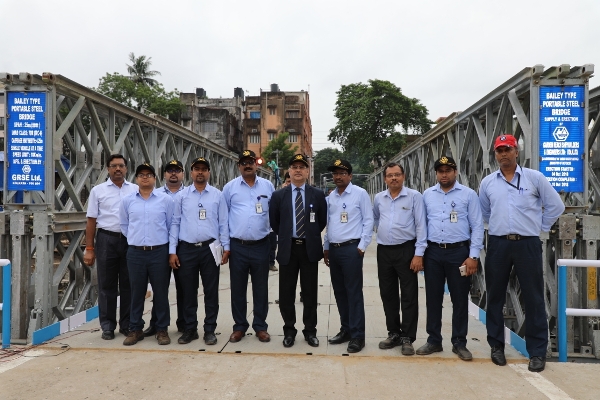 On 12 Oct 18, GRSE simultaneously installed two Bailey Bridges in Kolkata in record time of six days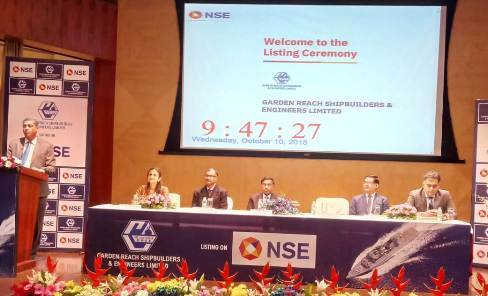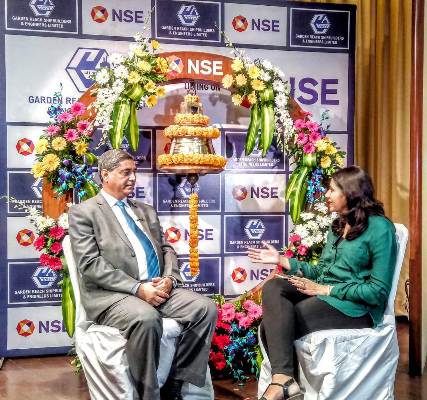 The First DPSU Shipyard listed at the National Stock Exchange on 10 Oct 18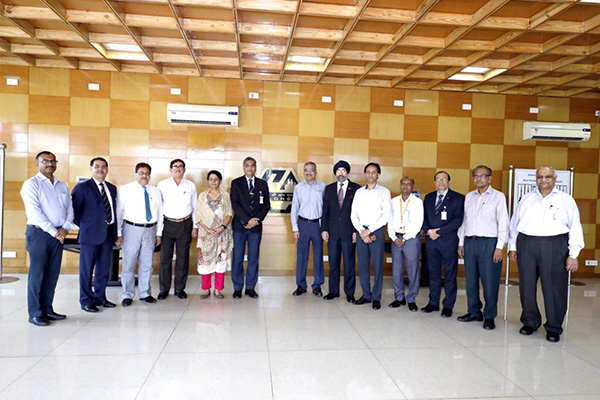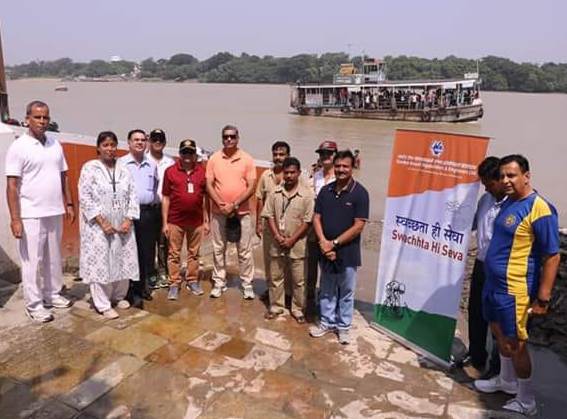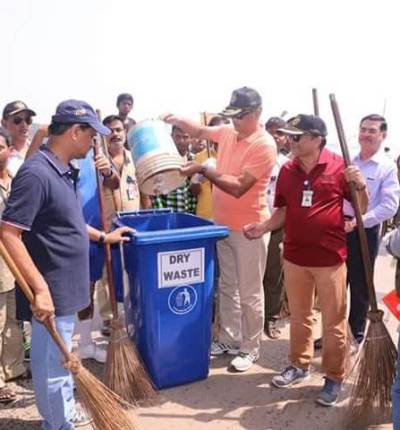 GRSE observes Swachhta Hi Seva on 02 Oct 18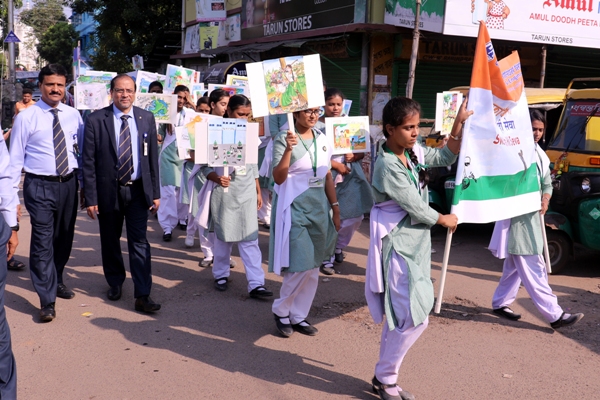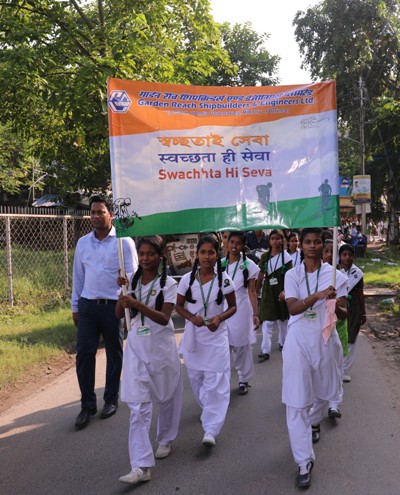 Swachhta Jagrukta Rally on 01 Oct 18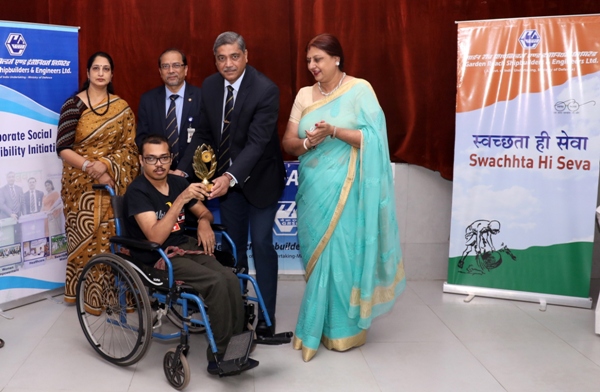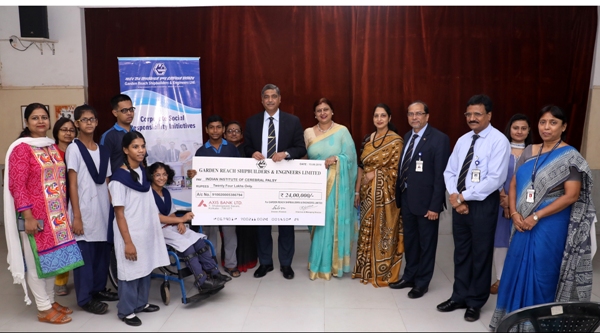 GRSE observes Swachhta Hi Seva on 01 Oct 18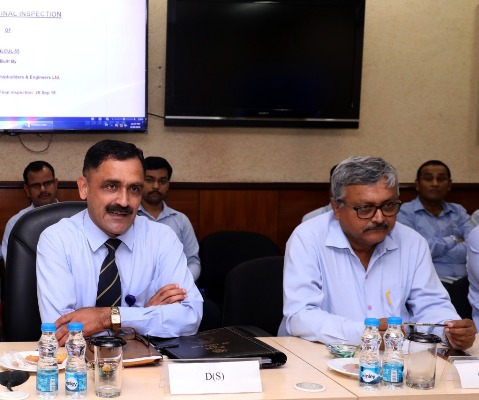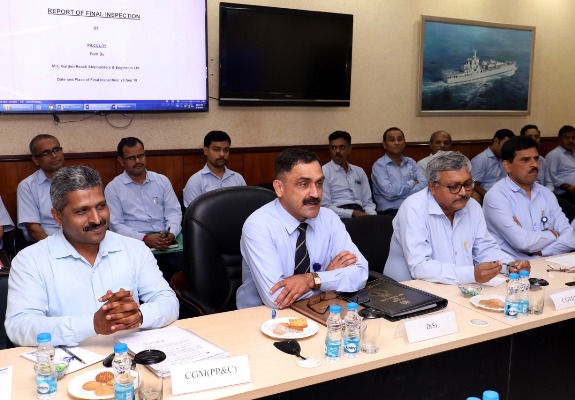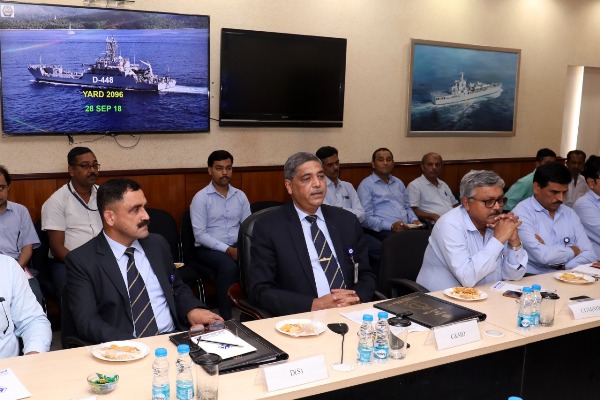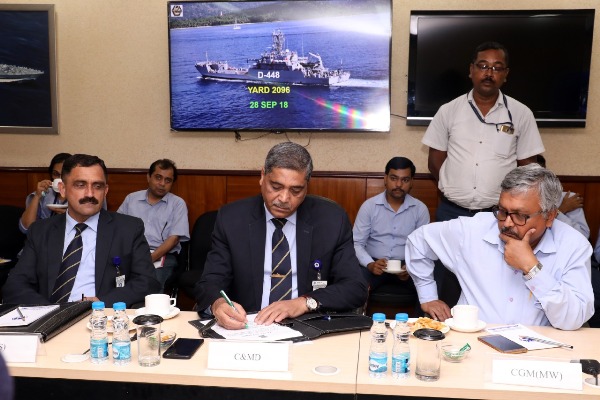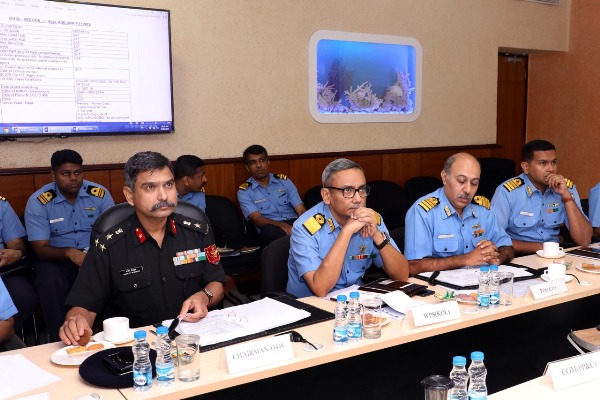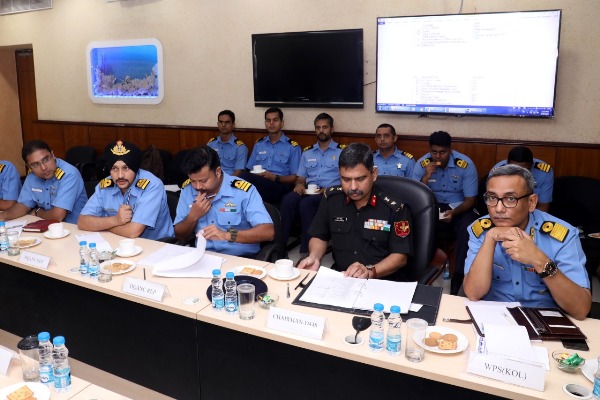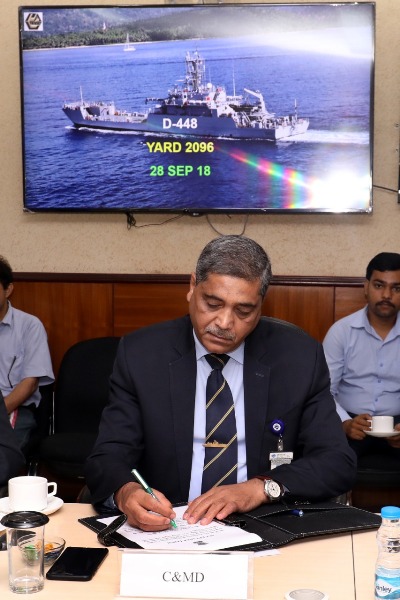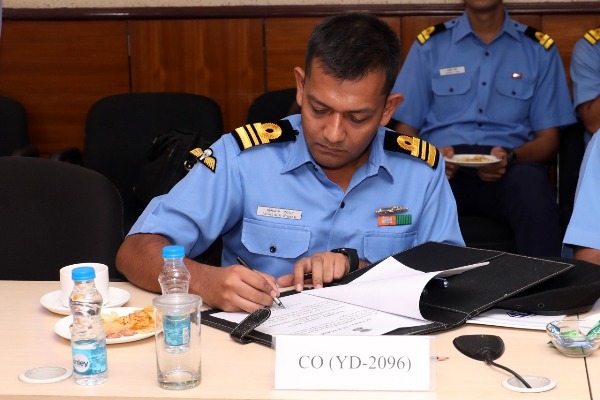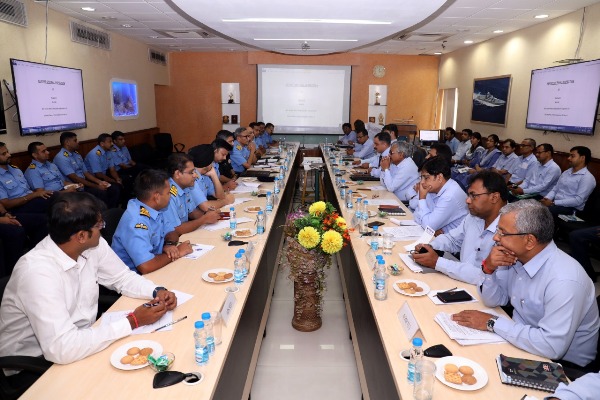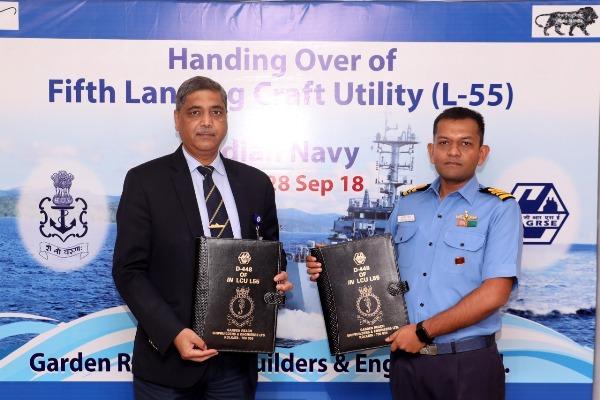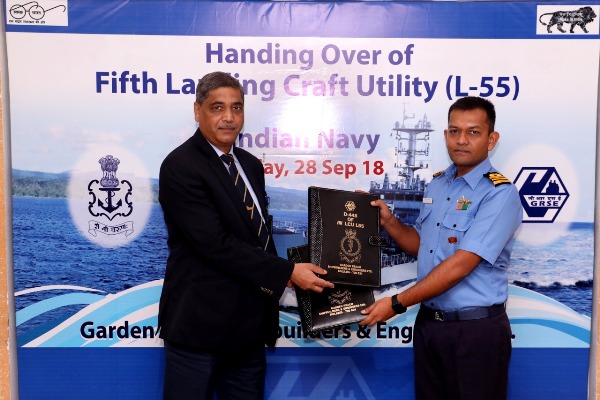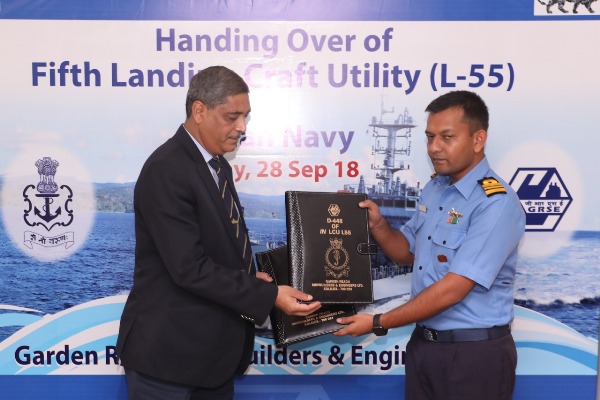 GRSE Delivers 6th Warship to Indian Navy in 16 Months with the 5th LCU, L-55 delivered on 28 Sep 18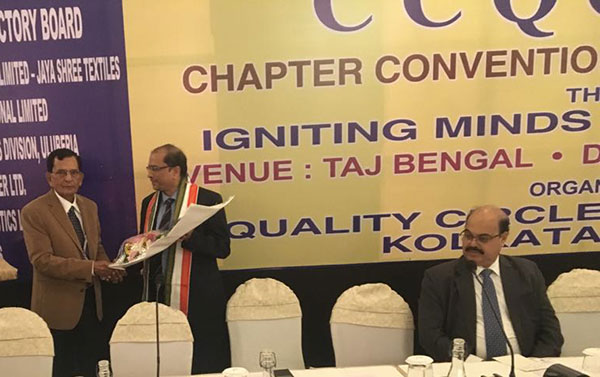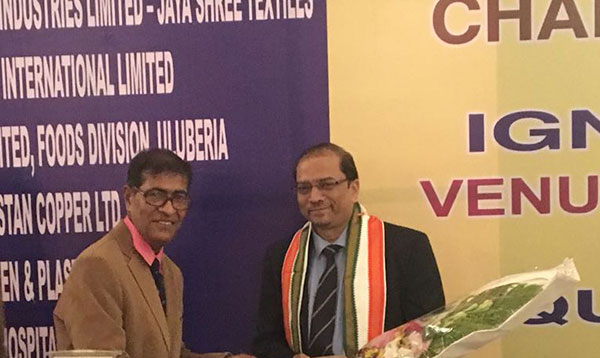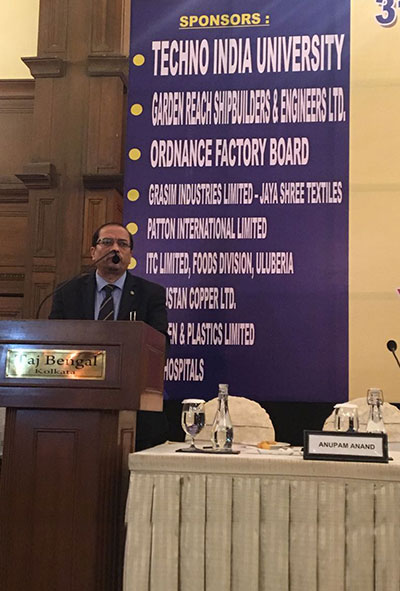 Quality Leadership Award for Defence Shipbuilding Sector 2018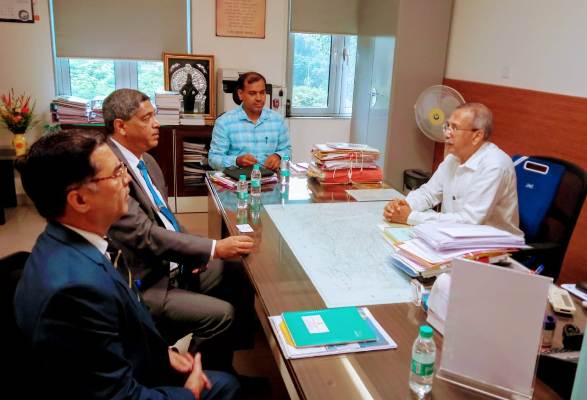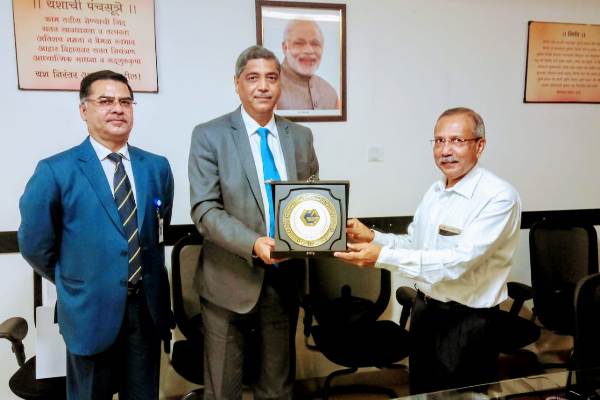 Rear Admiral VK Saxena, IN(Retd.) CMD , GRSE in discussion with Shri CP Joshi, Secretary (Road) PWD on Building Bridges for Connectivity & Prosperity for rural Maharastra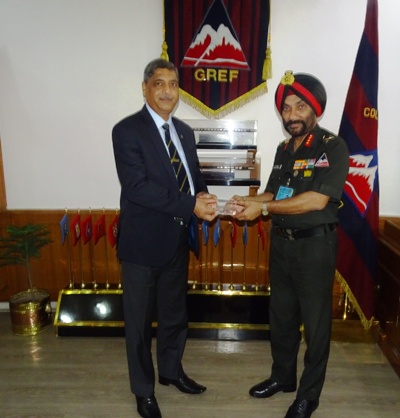 Rear Admiral V K Saxena, IN (Retd), CMD, GRSE calls on Lt Gen. Harpal Singh, AVSM, VSM, DGBR on 30 Aug 18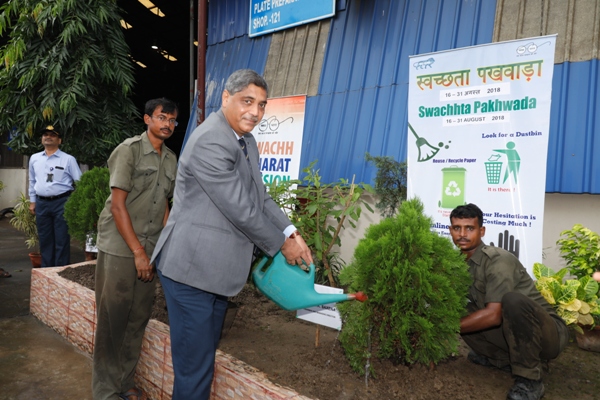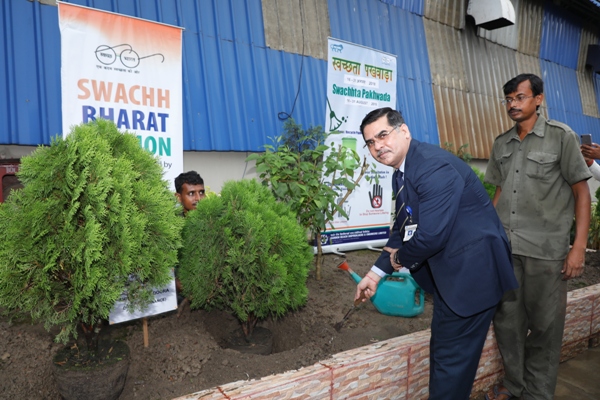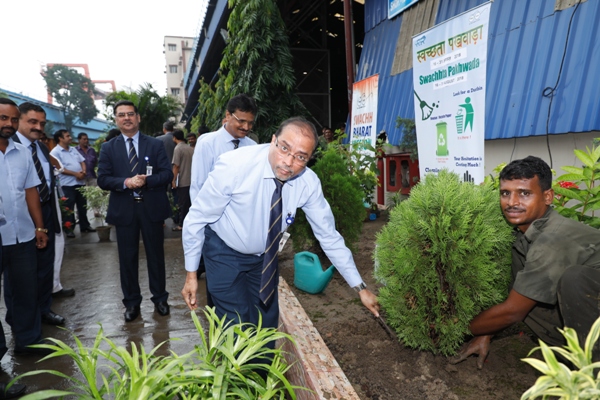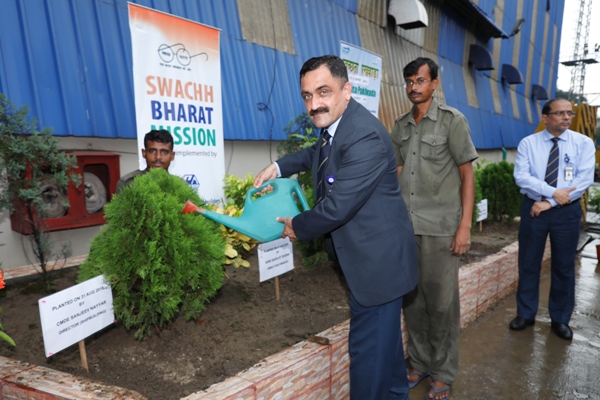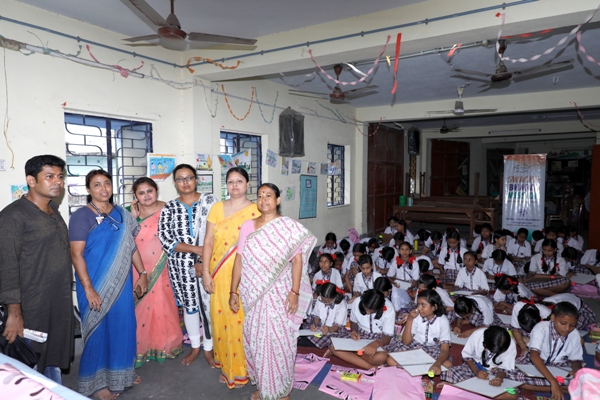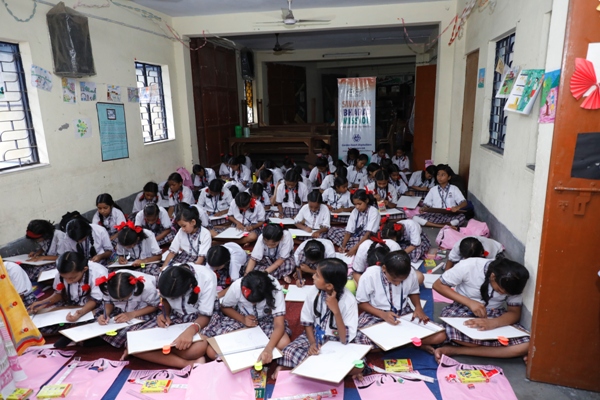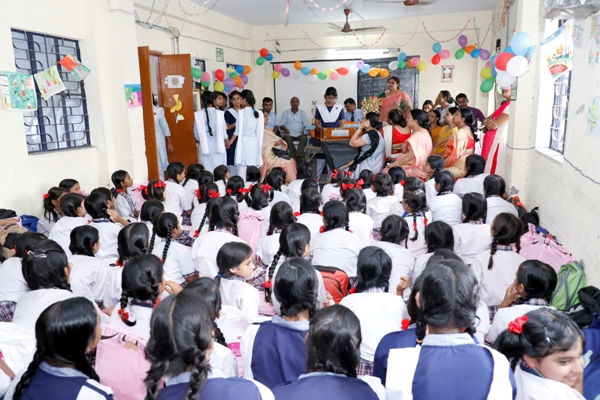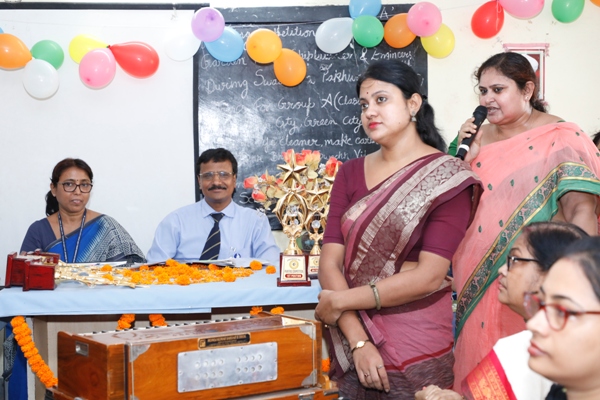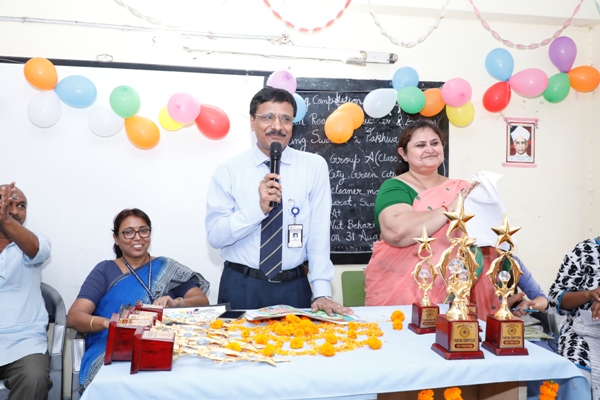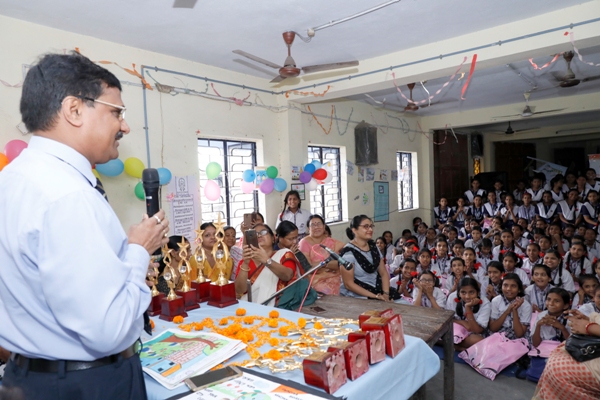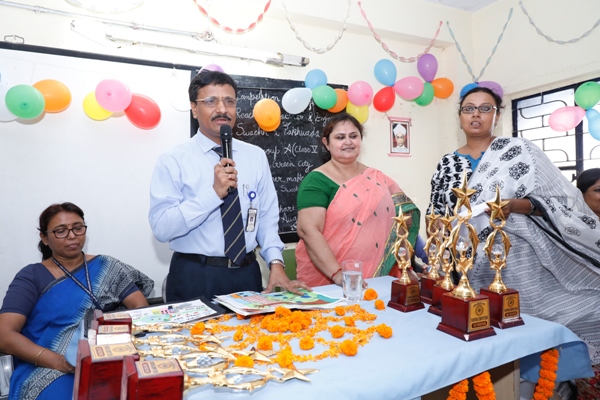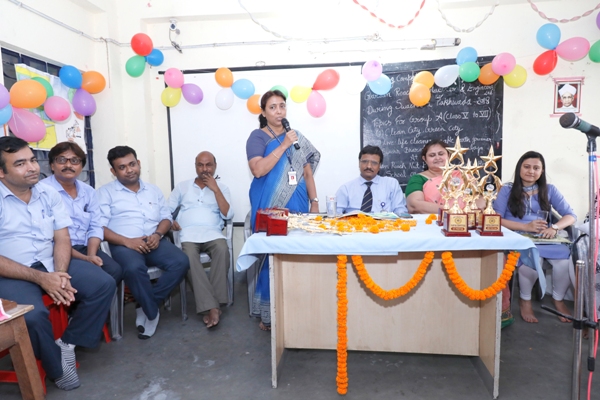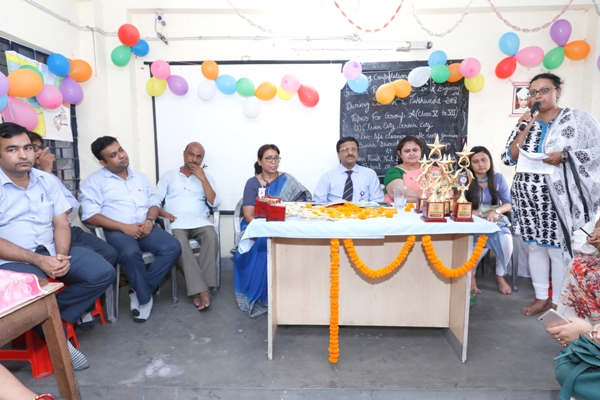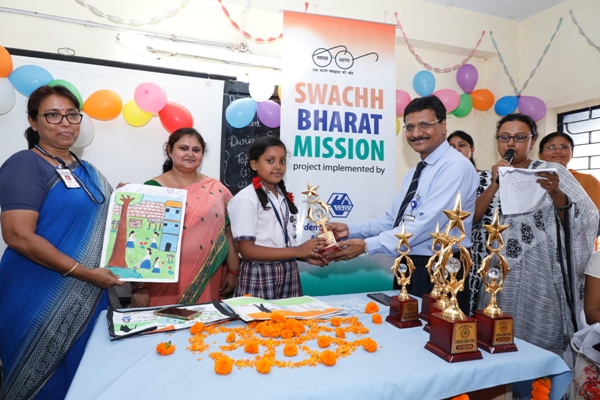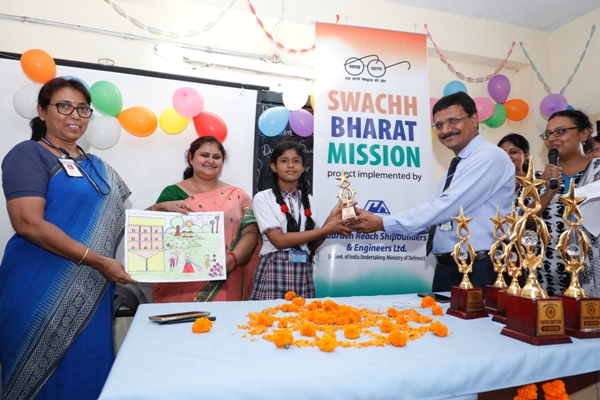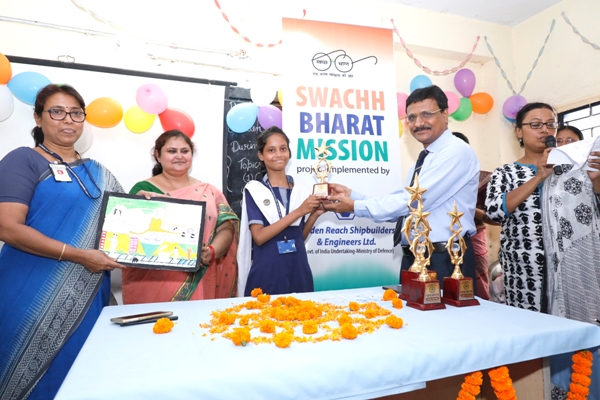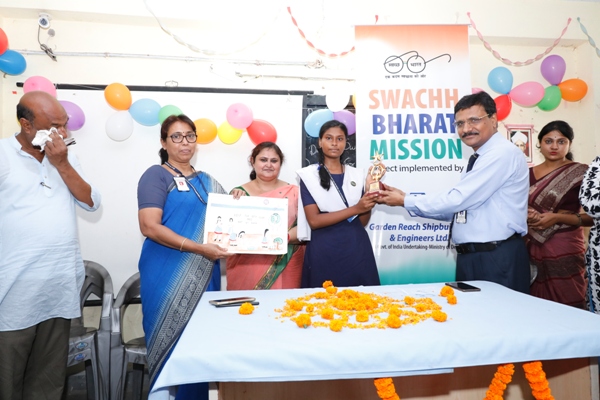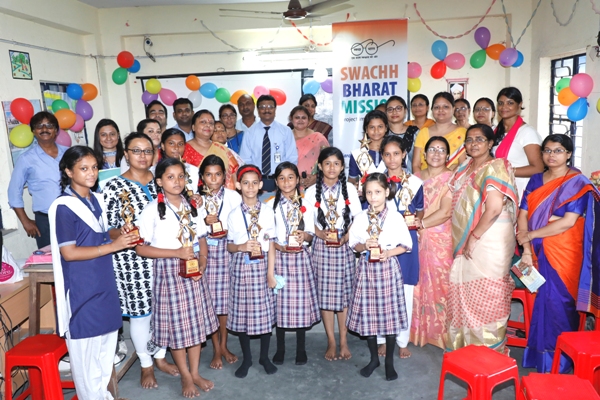 Swachhta Pakhwada Observed with Tree Plantation & Painting Competition in Local School on 31 Aug 18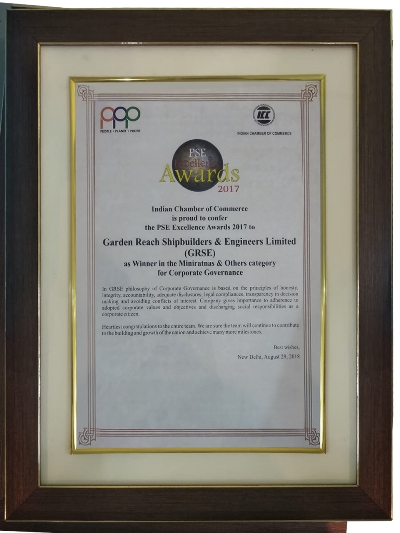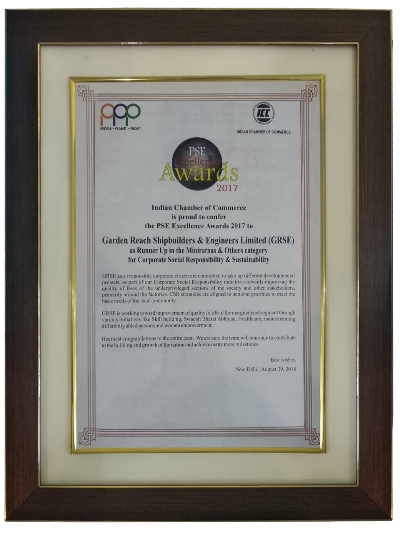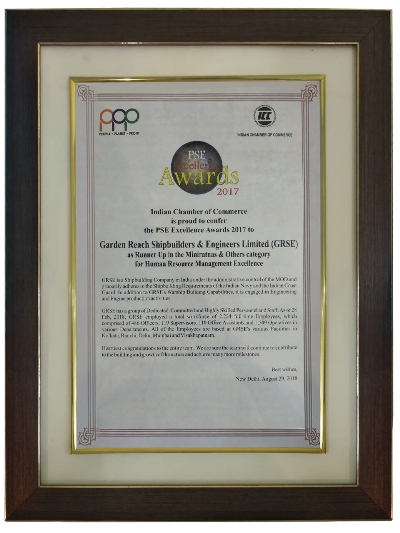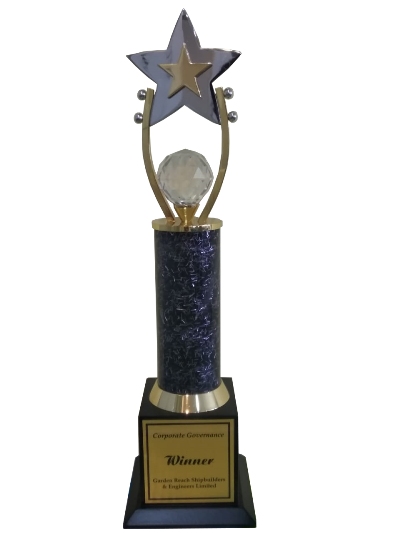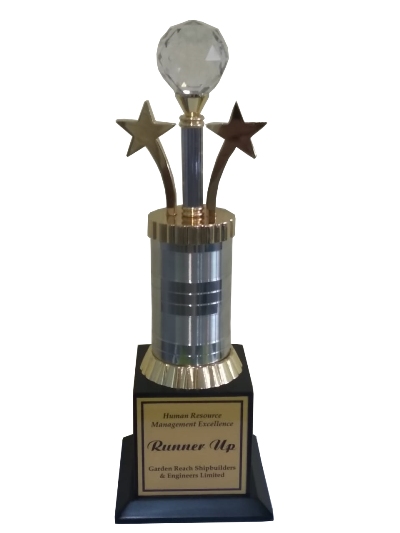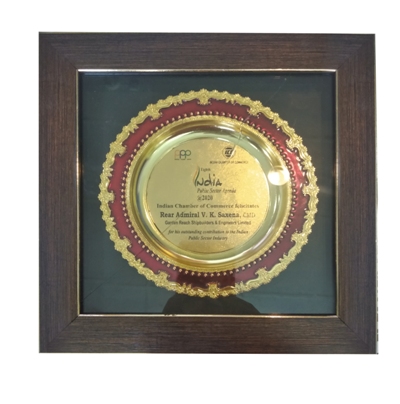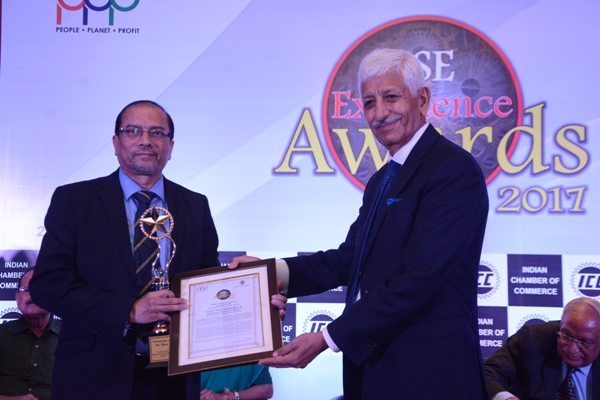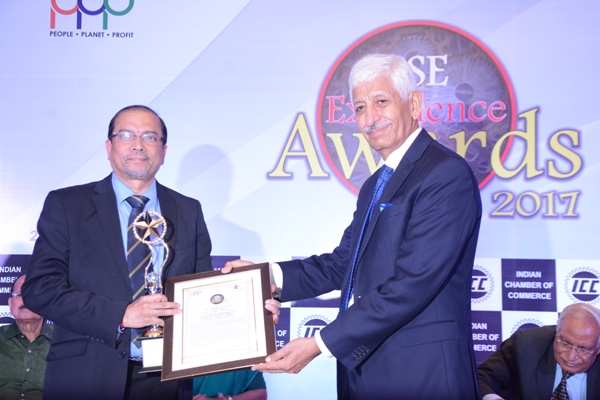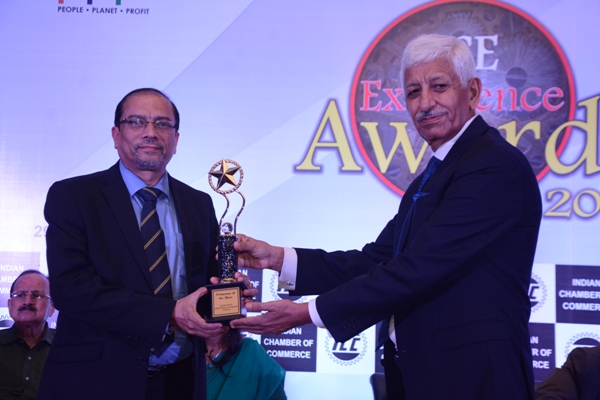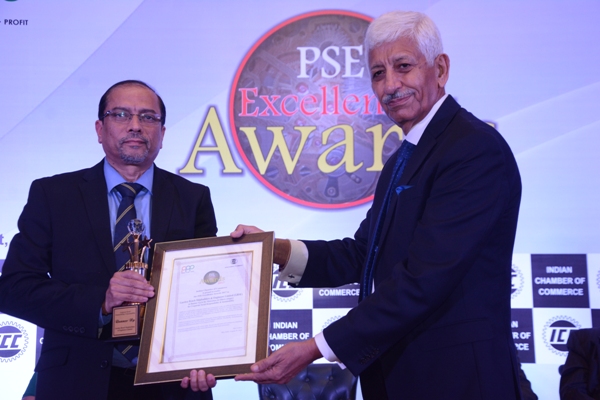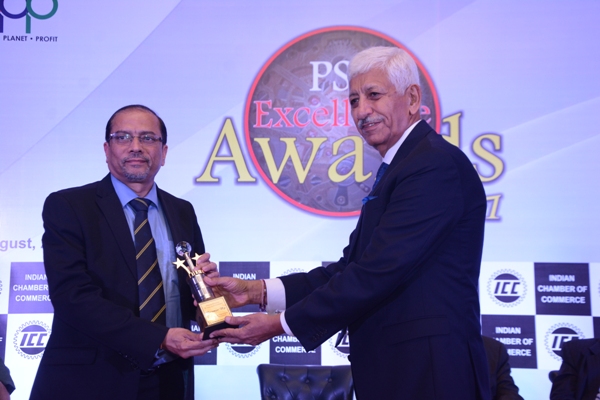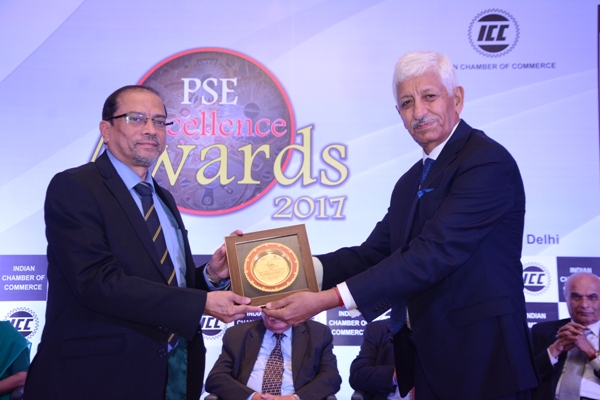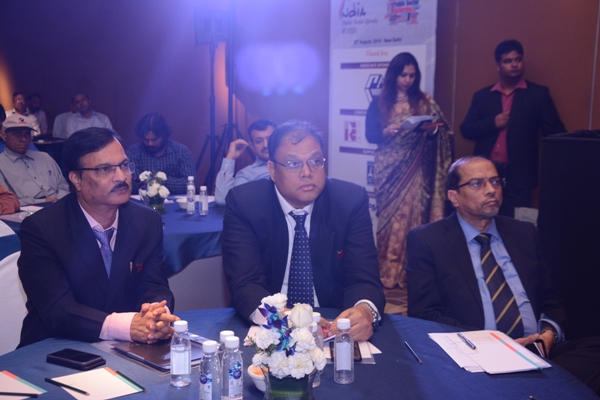 ICC PSE Excellence Awards 2017 in the categories of "Company of the Year", "Corporate Governance", "HR & CSR"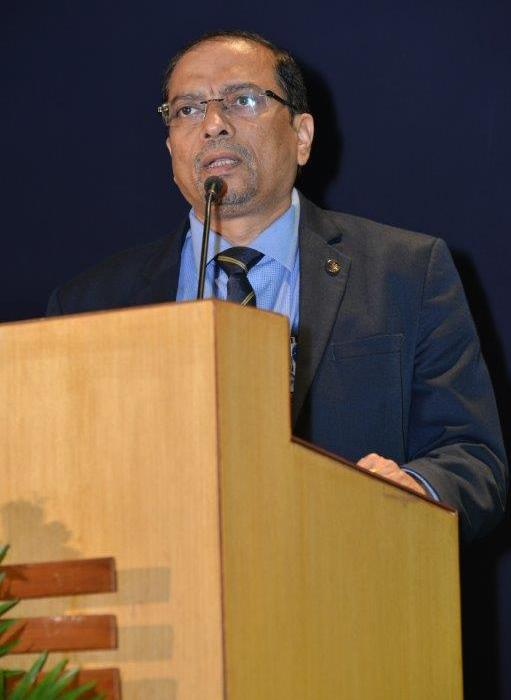 1st Prize for Hindi Magazine "Rajbhasha Jagriti" for the year 2017-18 by TOLIC, Kolkata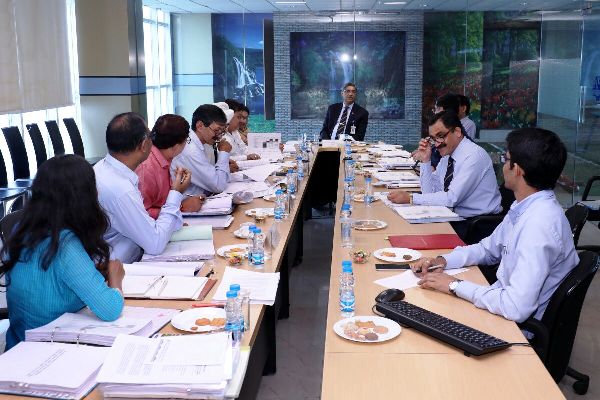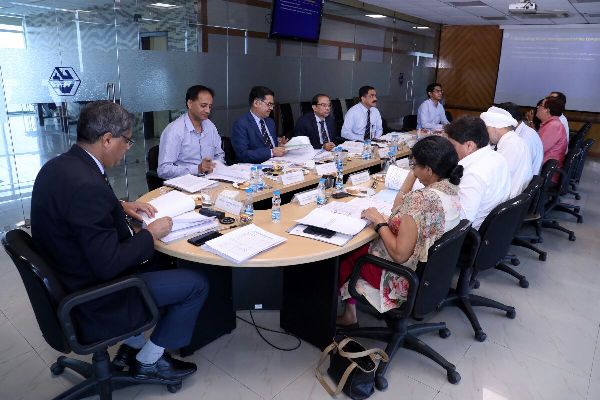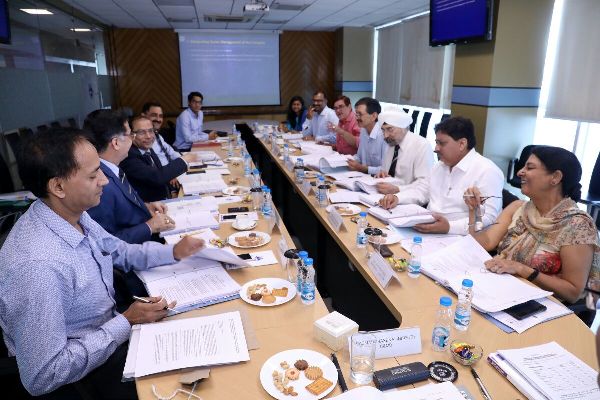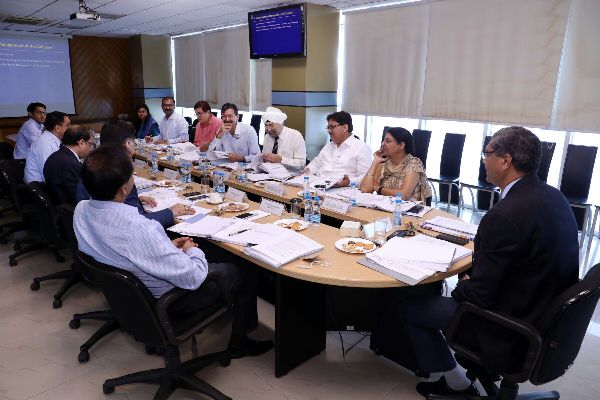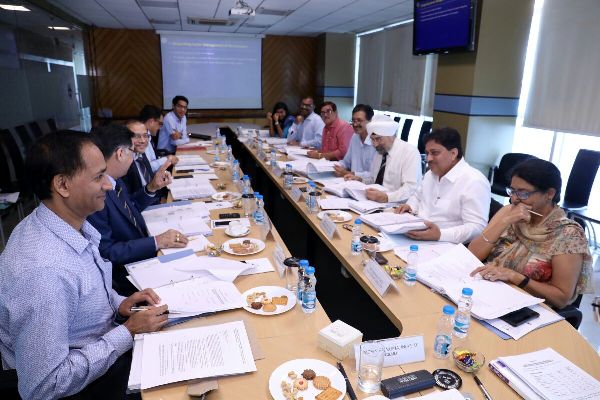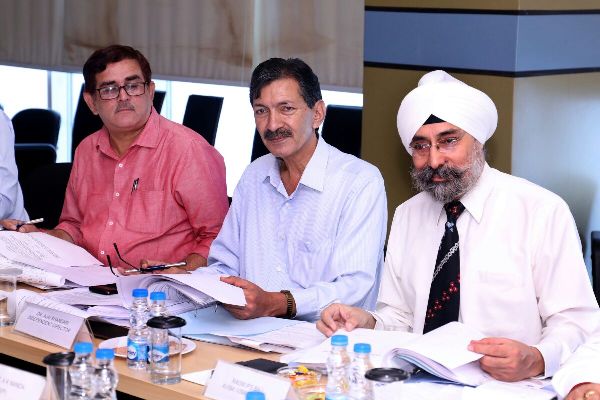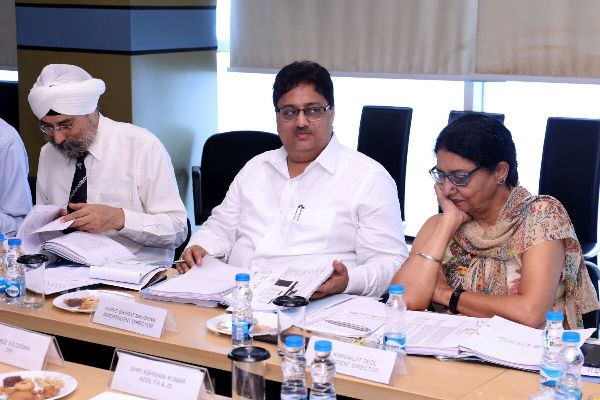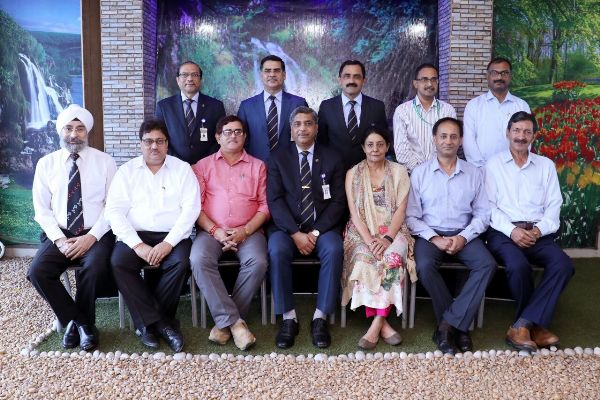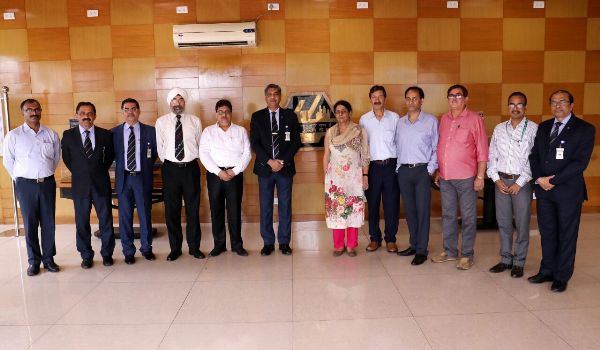 Board Meeting of GRSE, on 21 Aug 18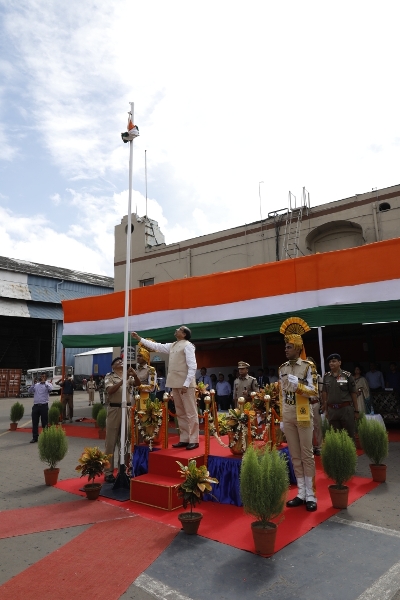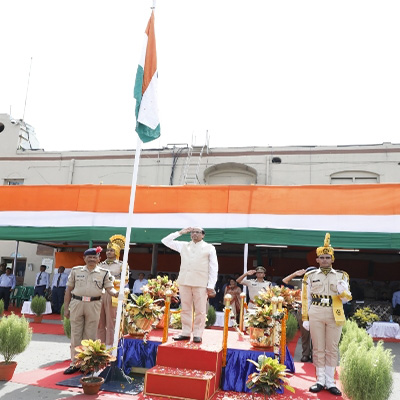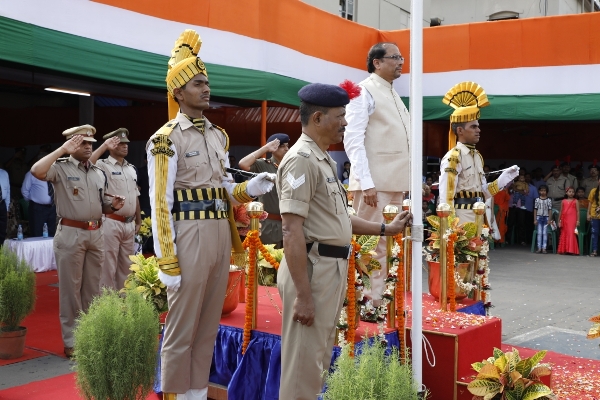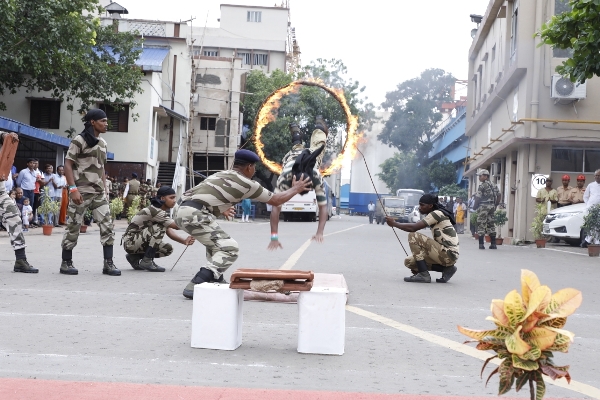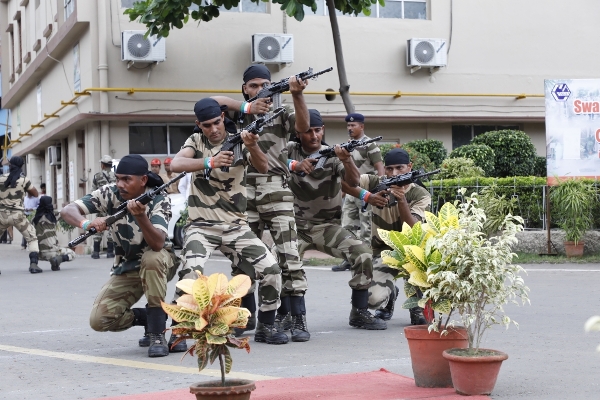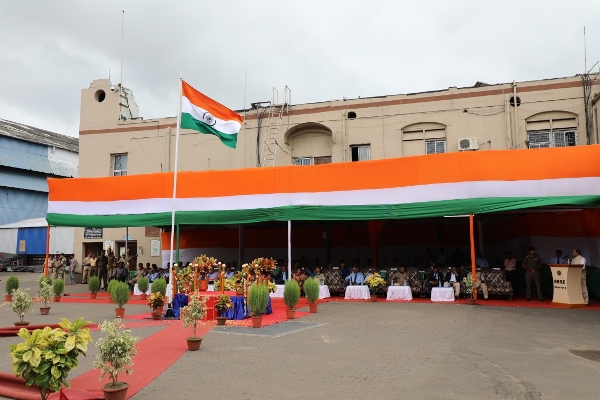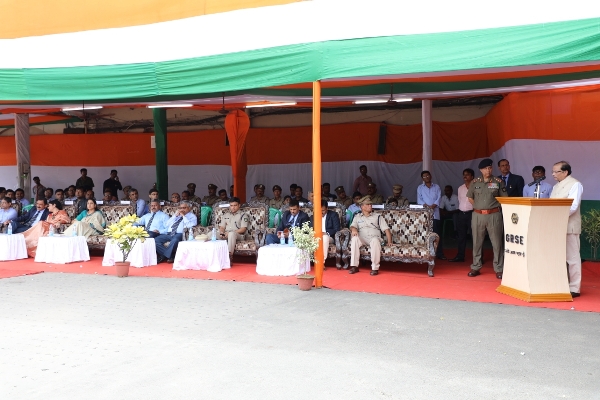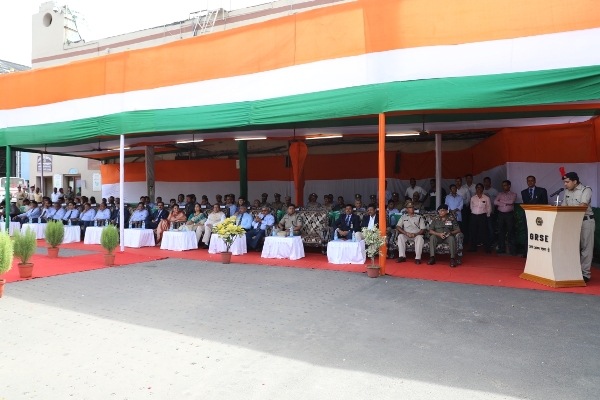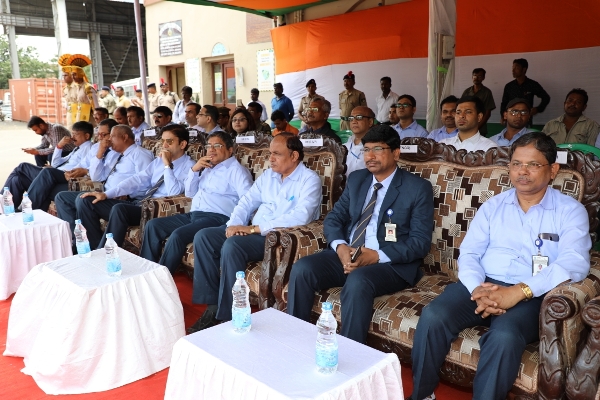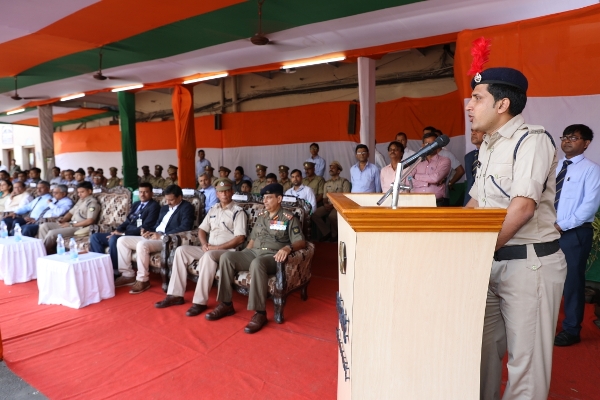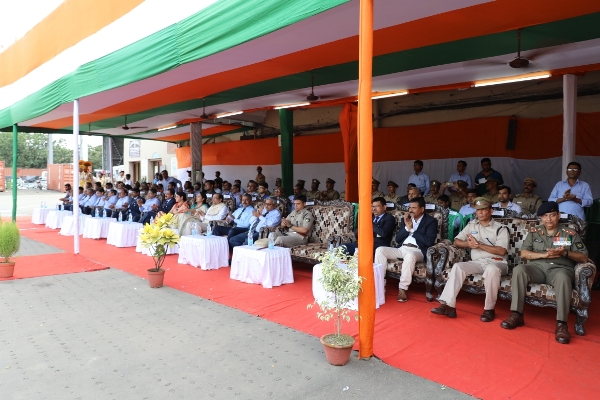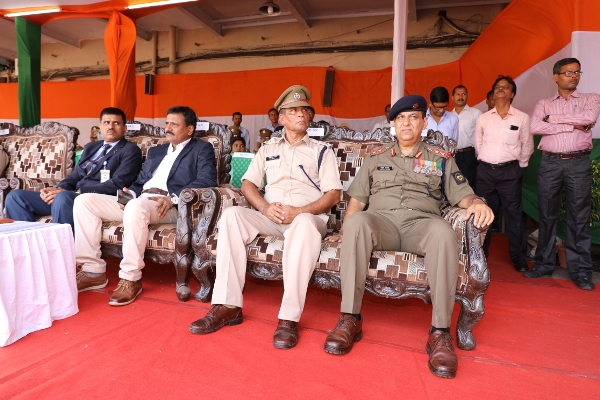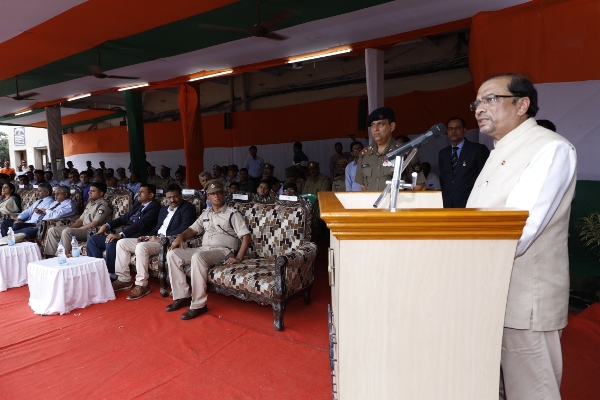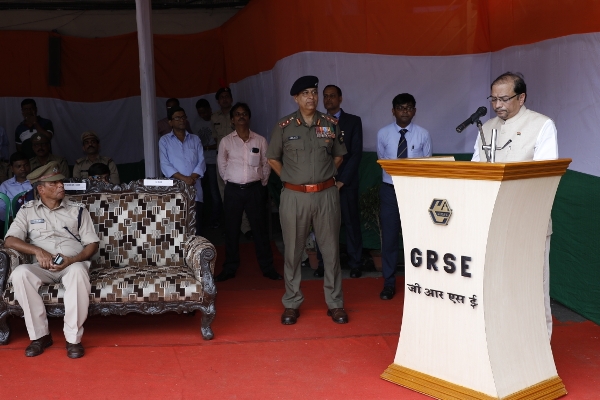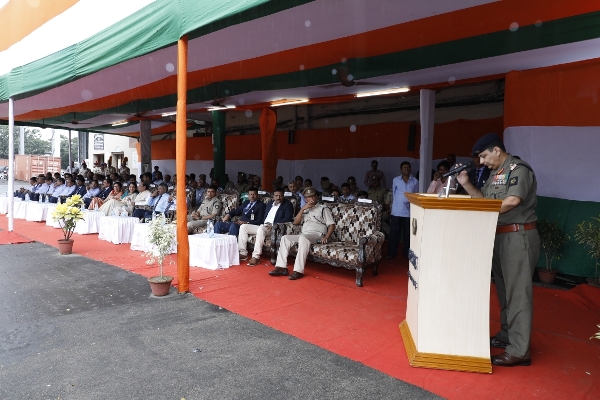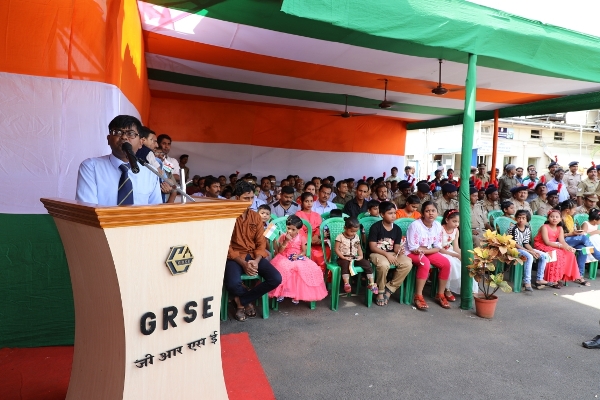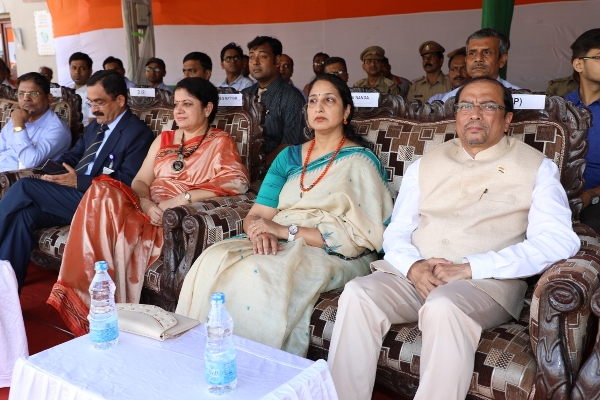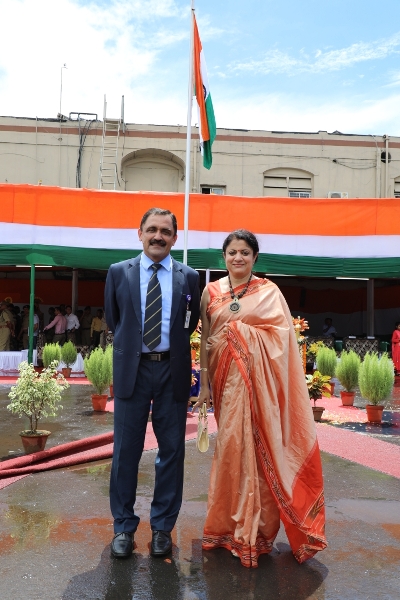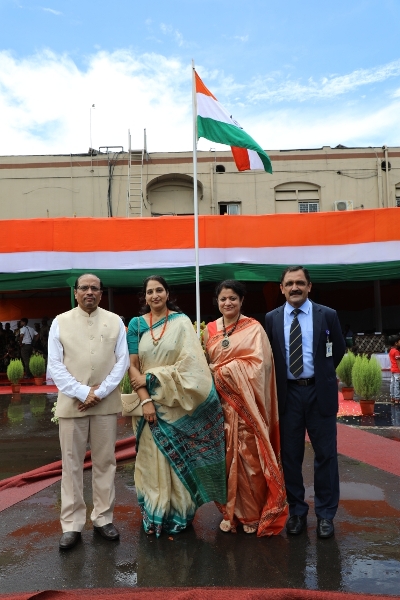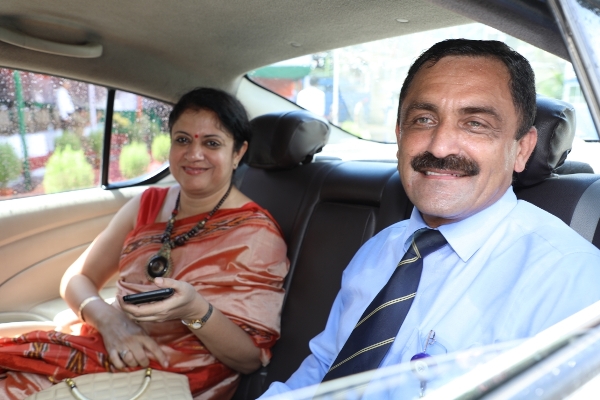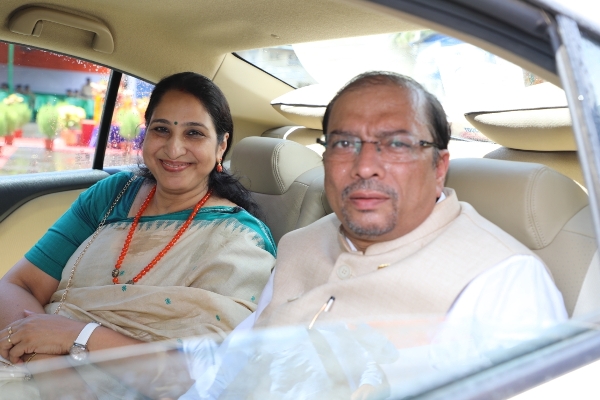 Independence Day Celebration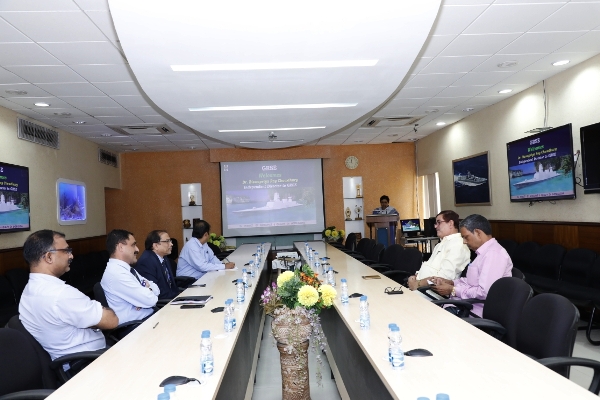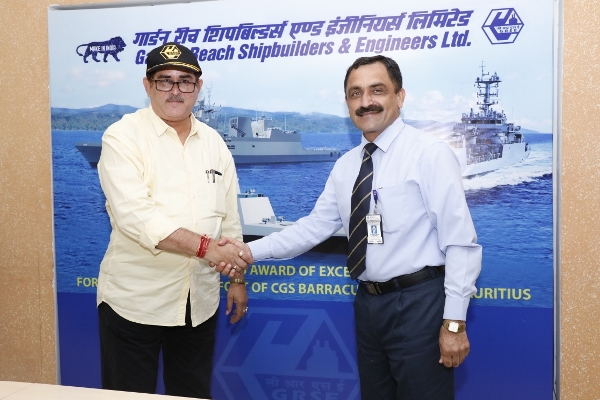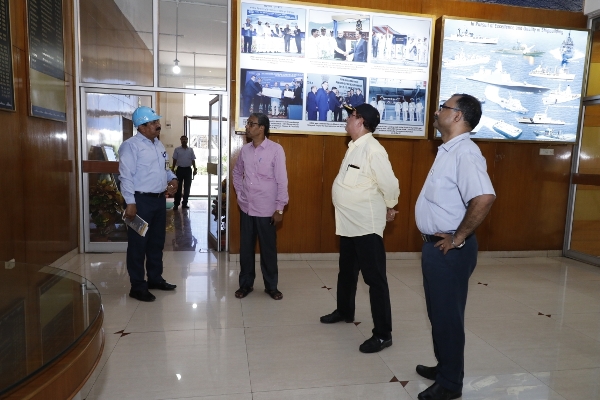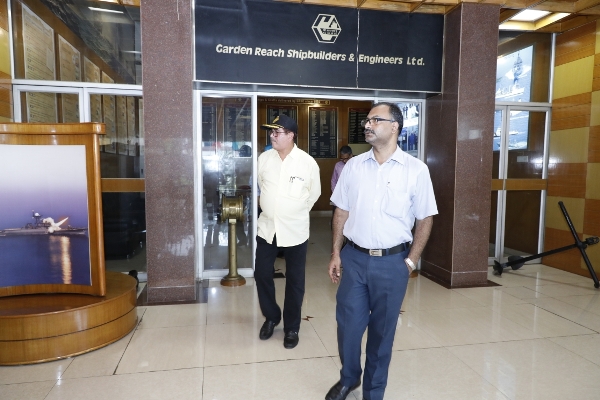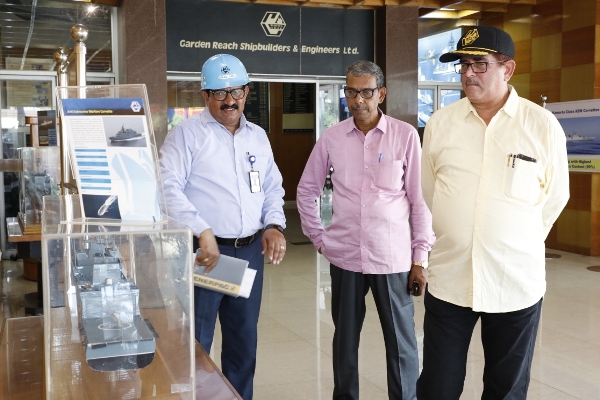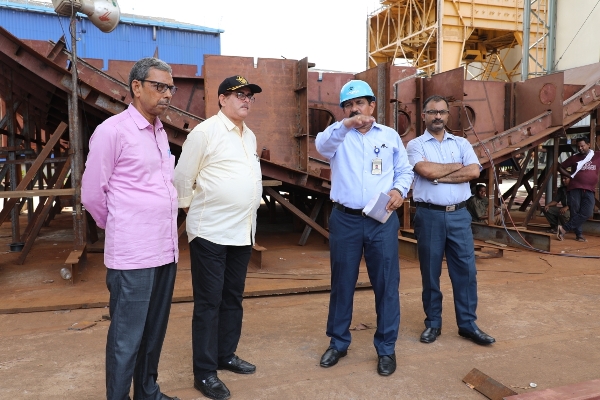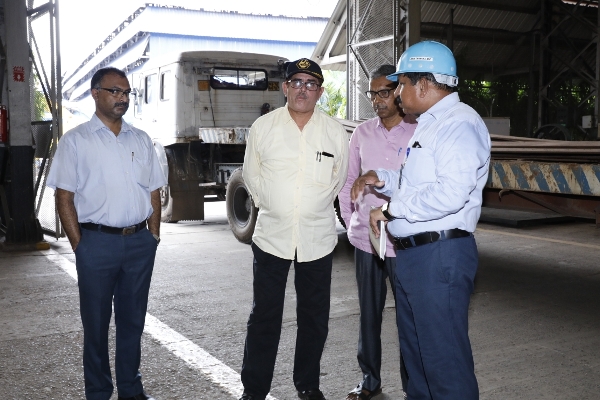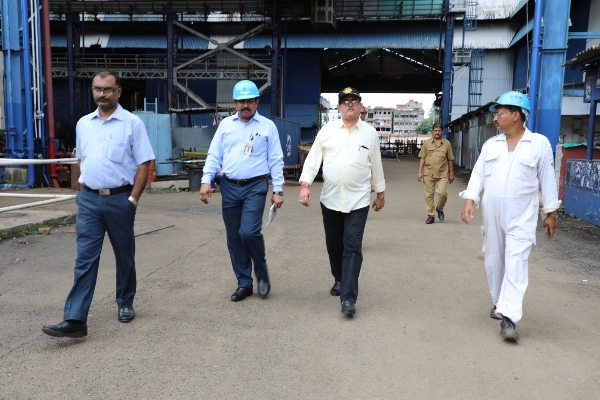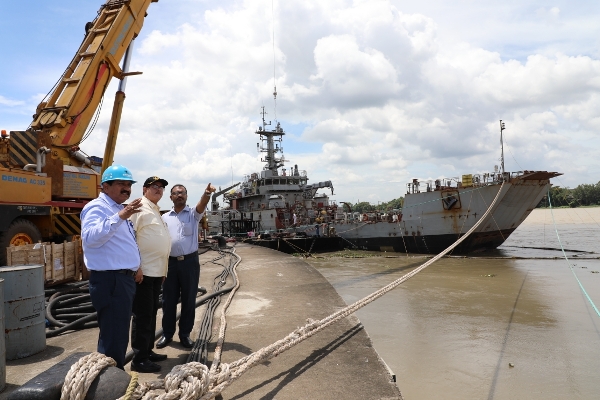 Dr Biswapriya Roy Chowdhury , Independent Director, visits GRSE on 14 Aug 18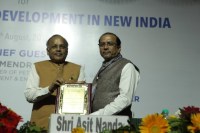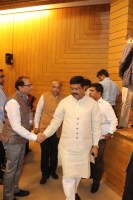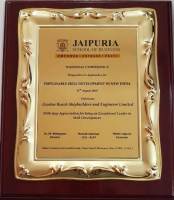 GRSE received Felicitation from National Conference of Jaipuria School of Business for Employable Skill Development in New India on 11 Aug 18
1st Defence PSU to go live on TReDS Platform on 09 Aug 18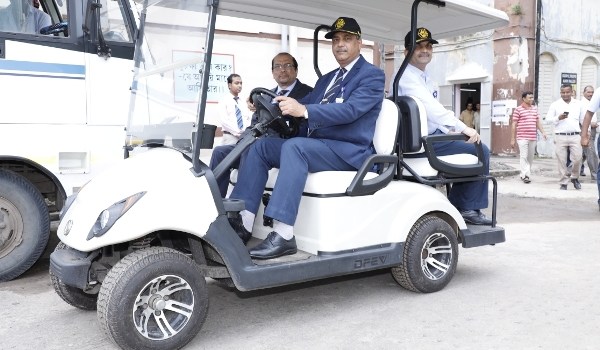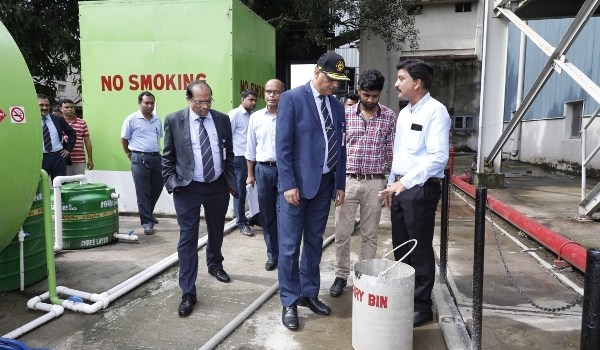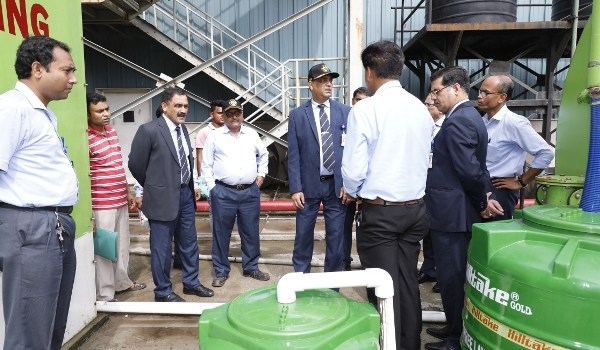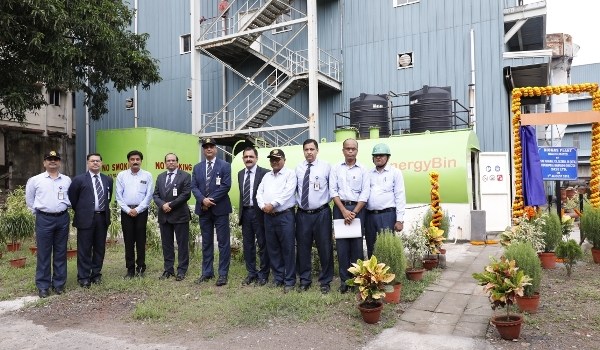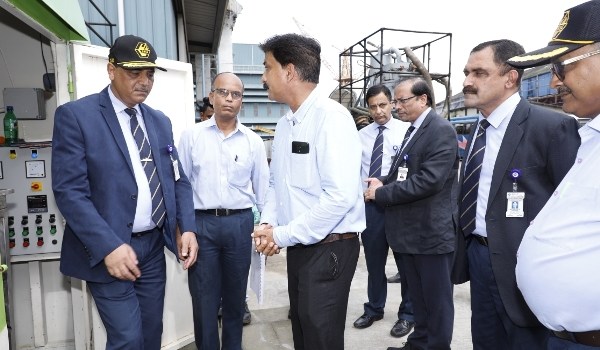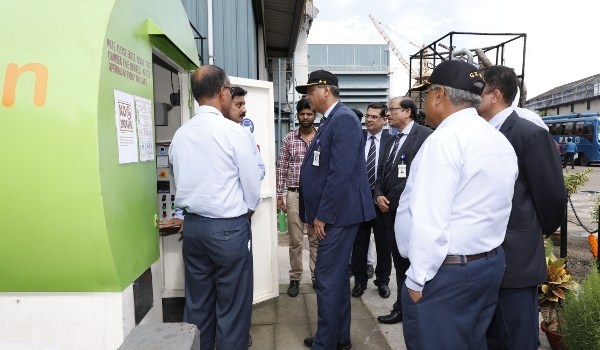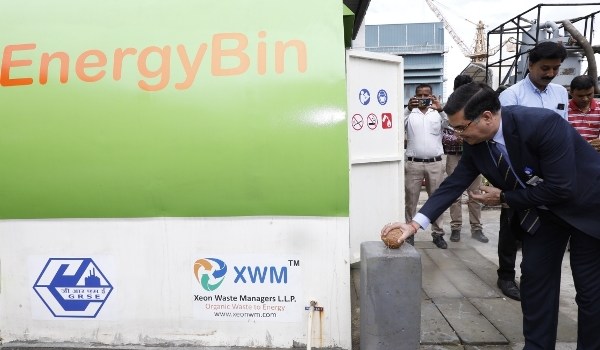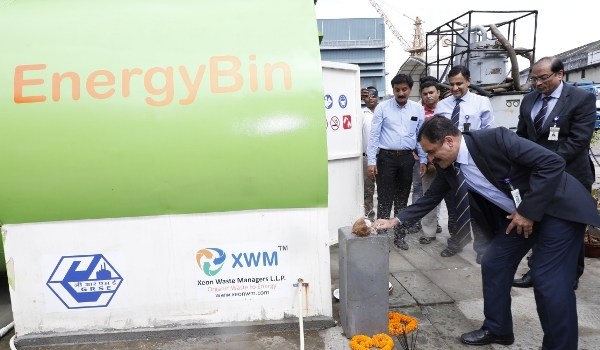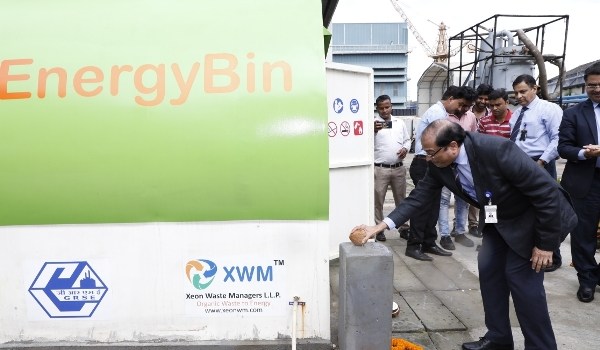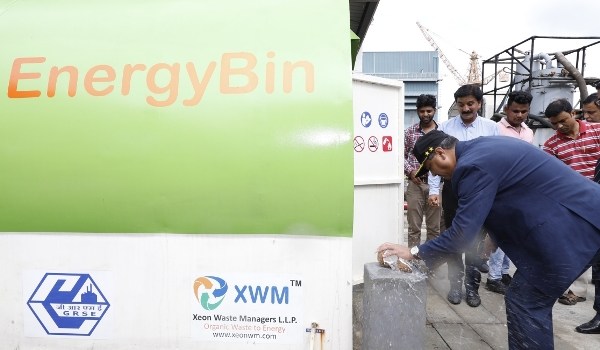 Inauguration of Biogas Plant at Main Unit of GRSE on 07 Aug 18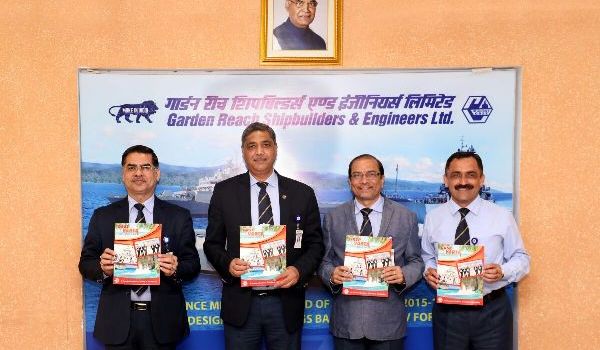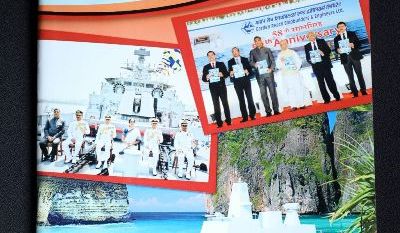 GRSE Varta 2018, the annual house journal of the Shipyard was launched on 19 April 18 by Rear Admiral V K Saxena ,IN (Retd) , Chairman & Managing Director GRSE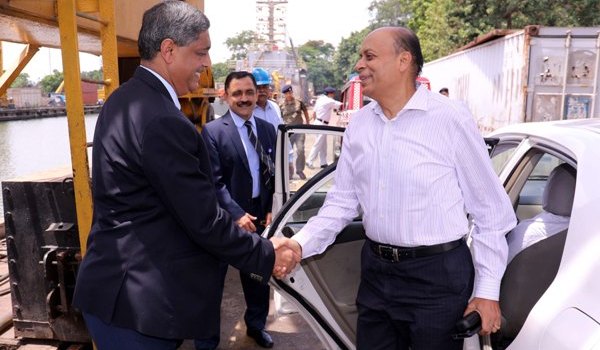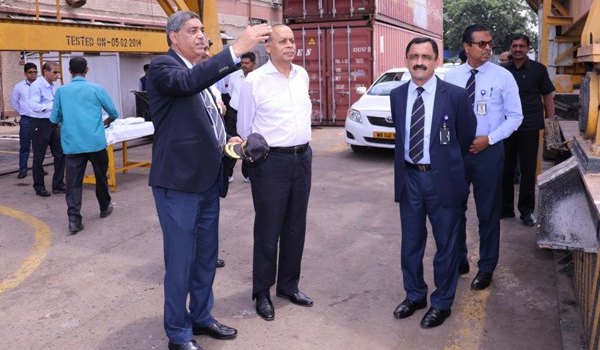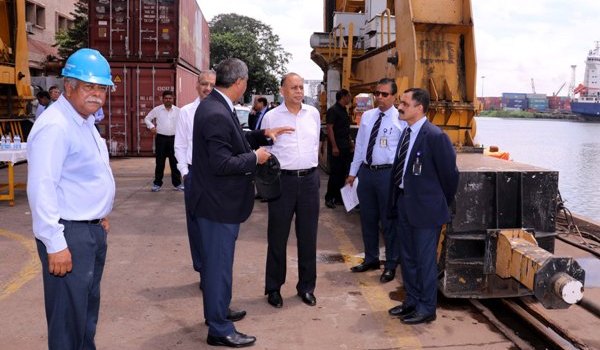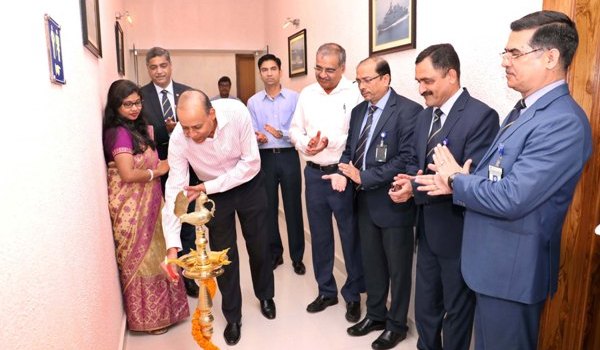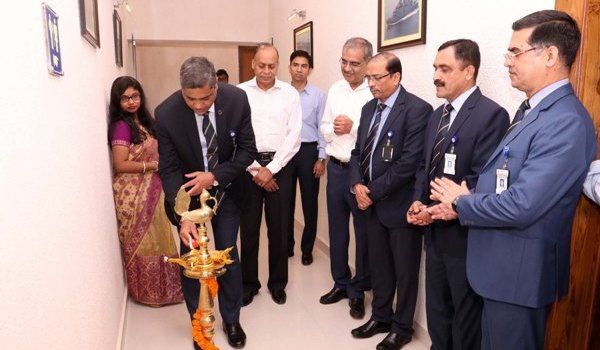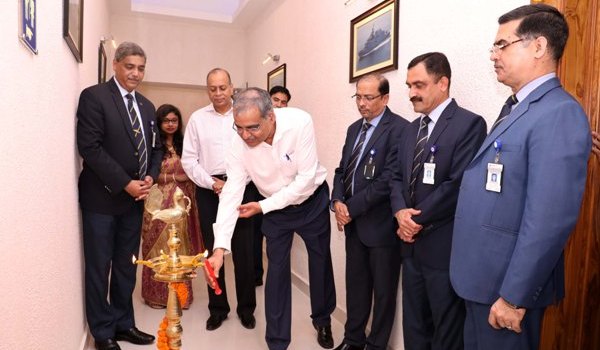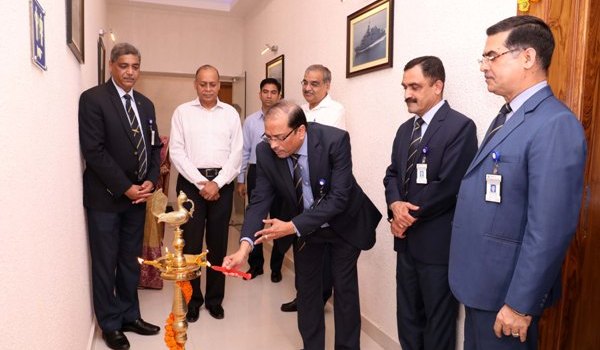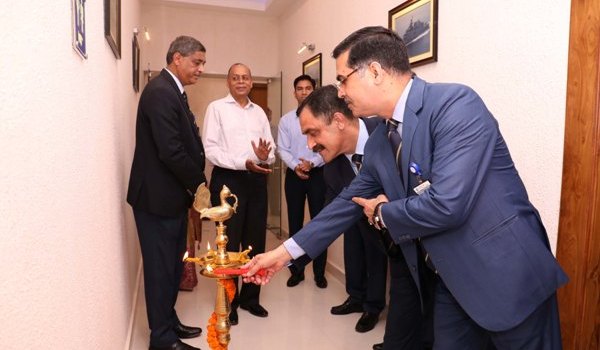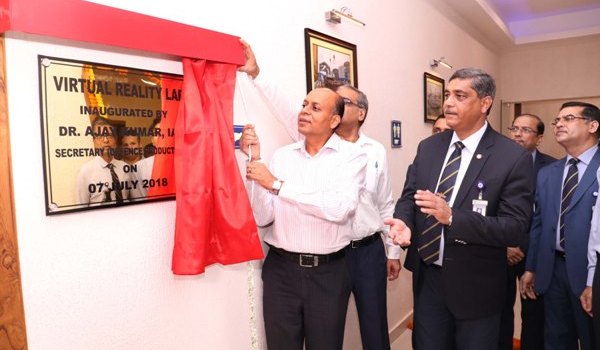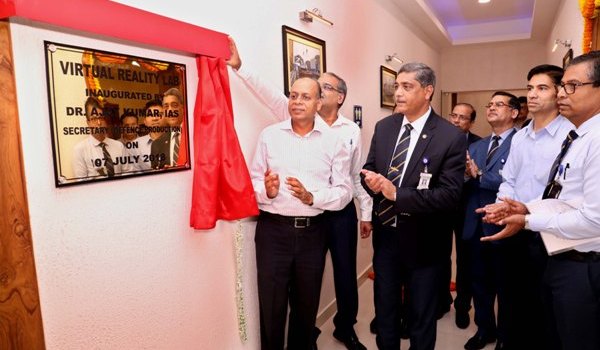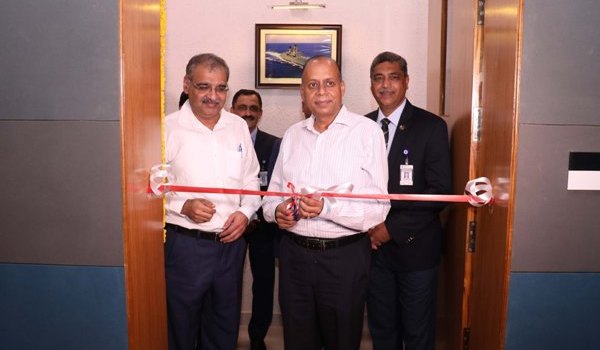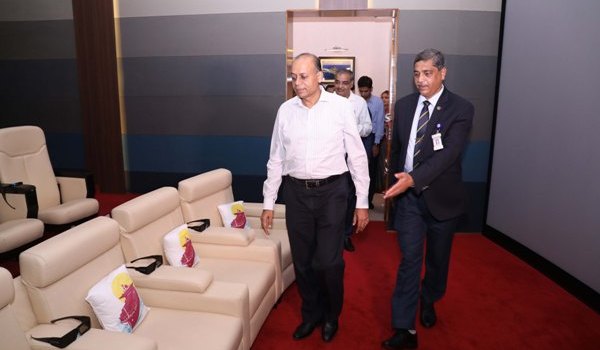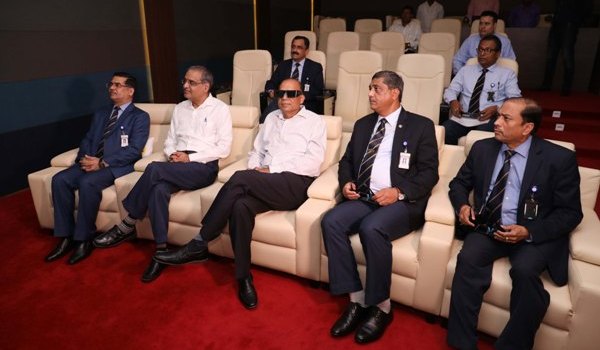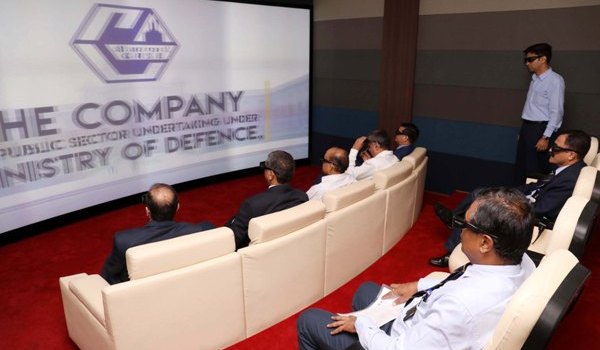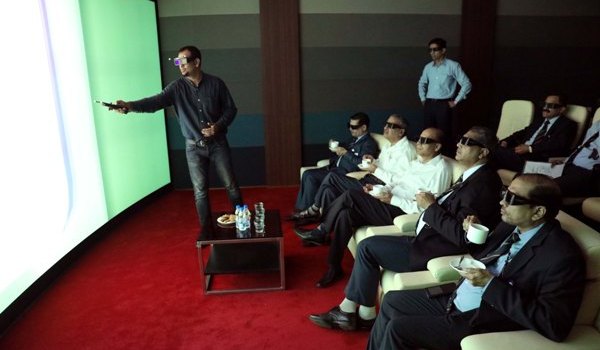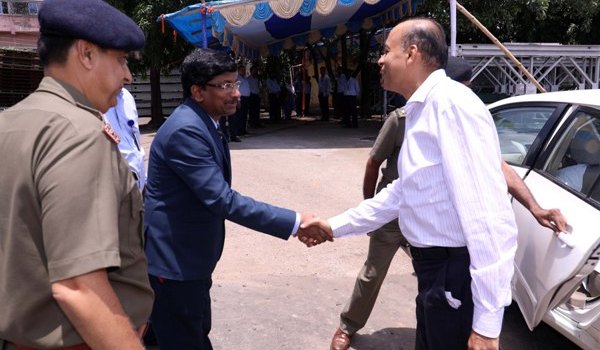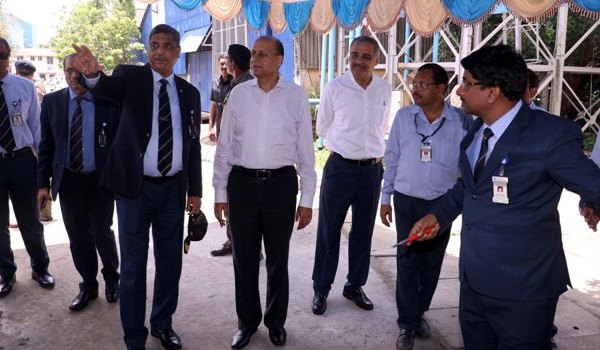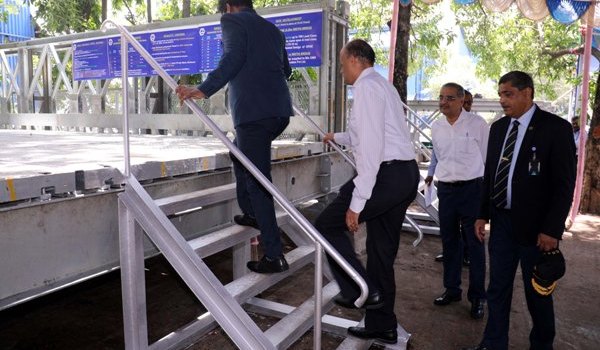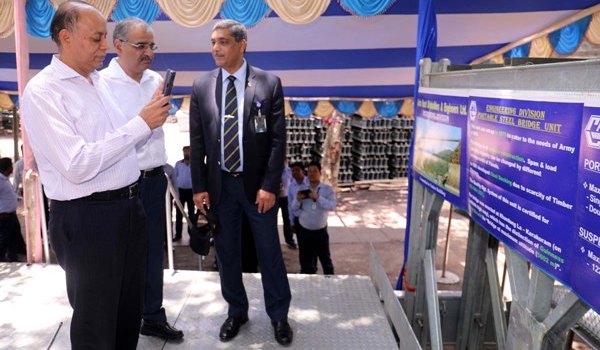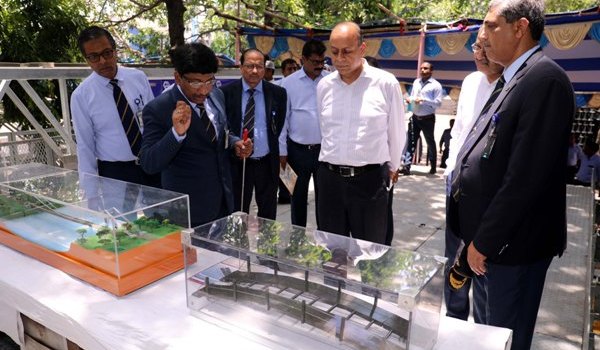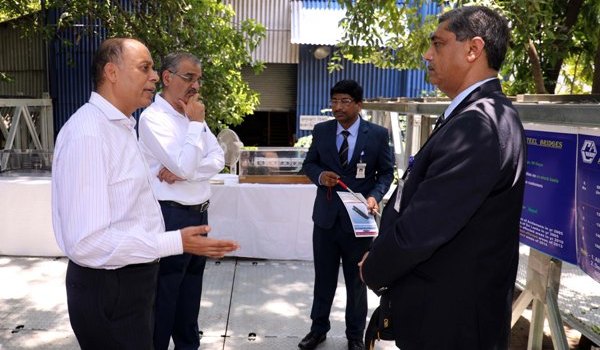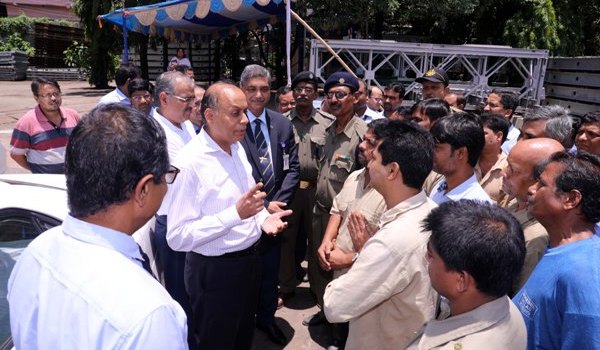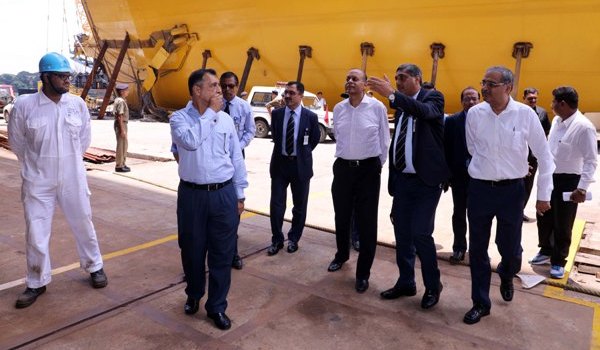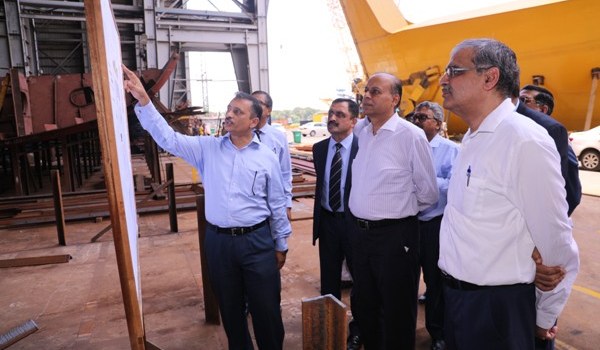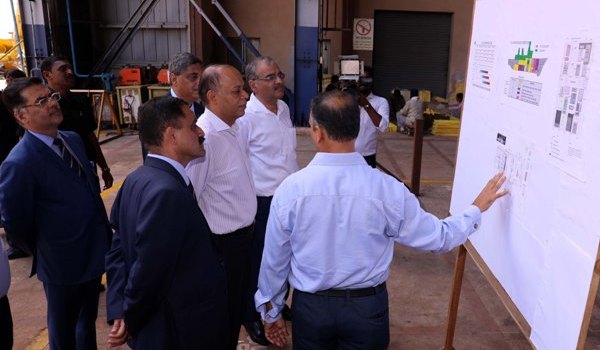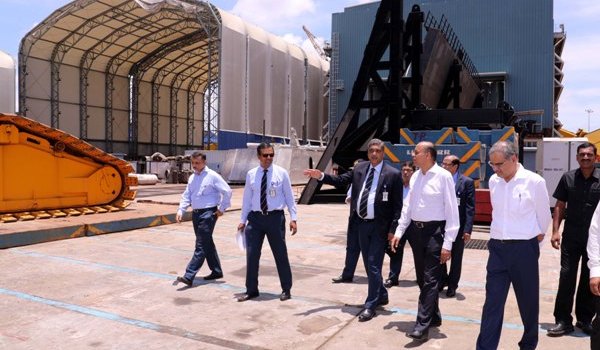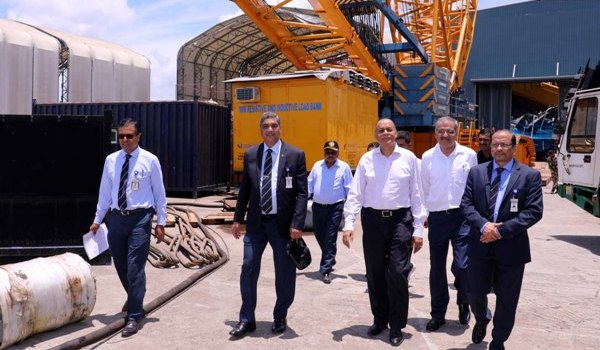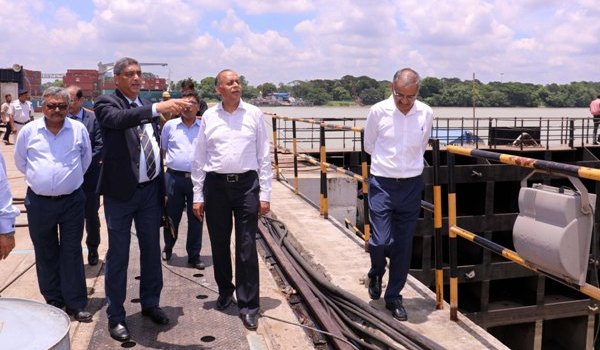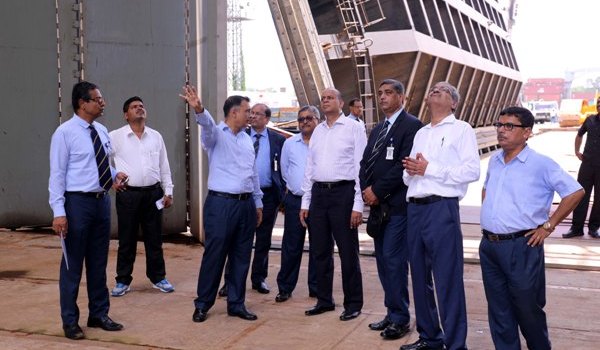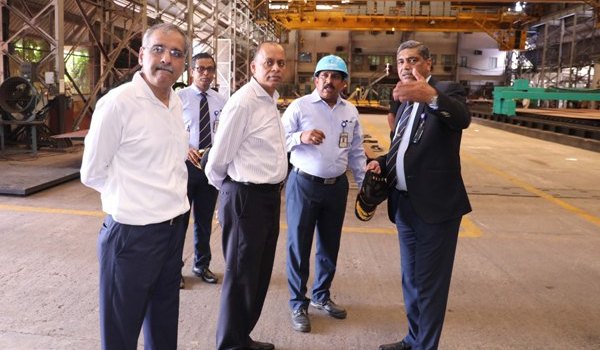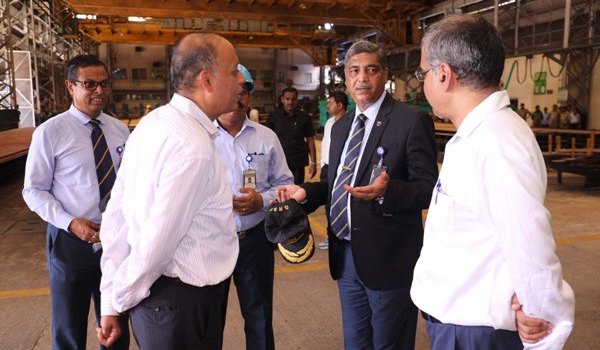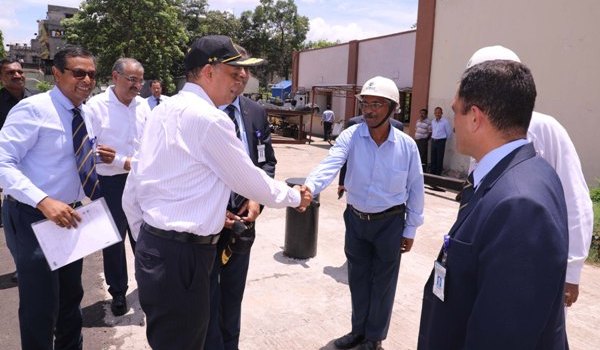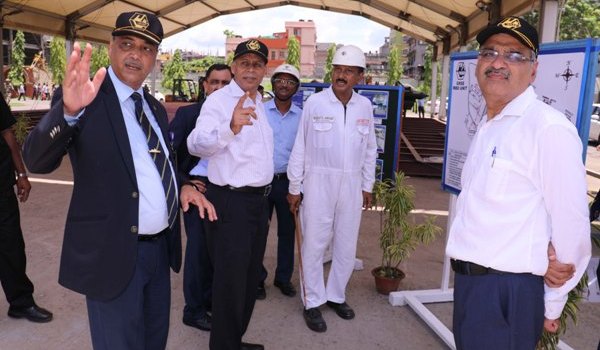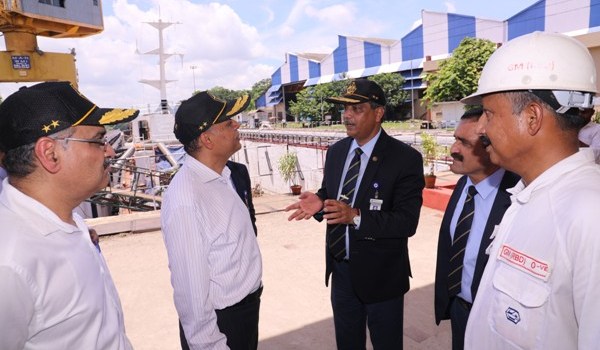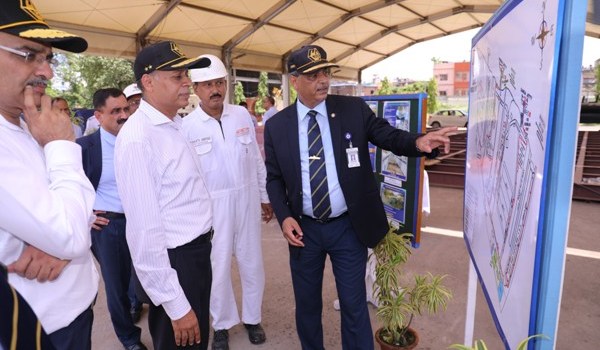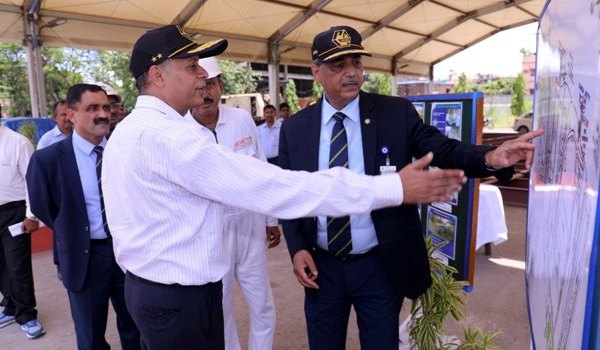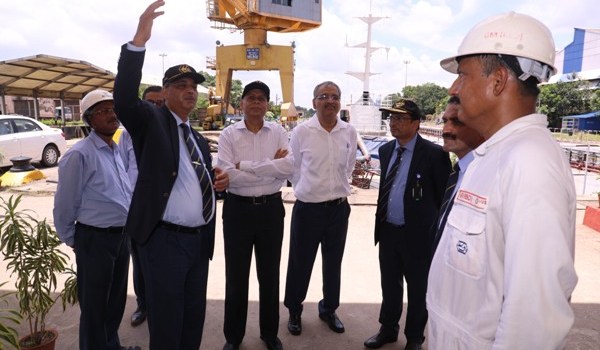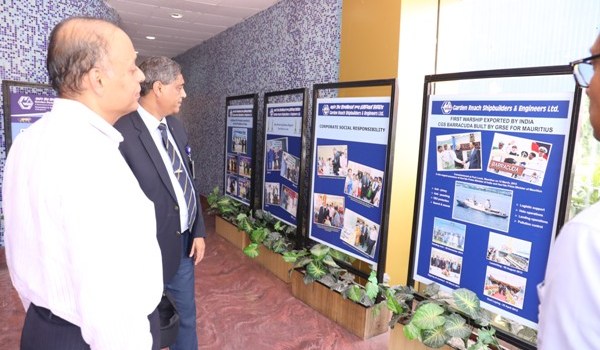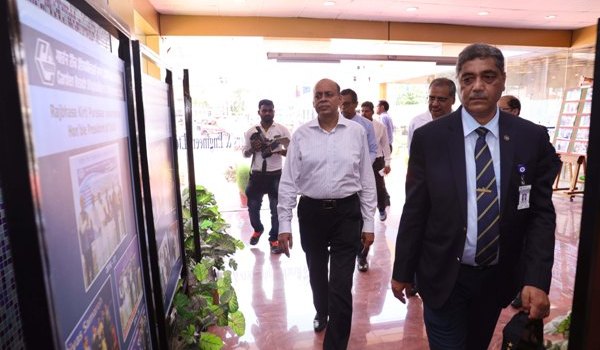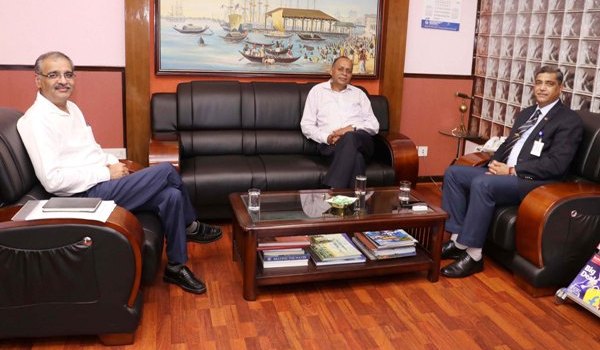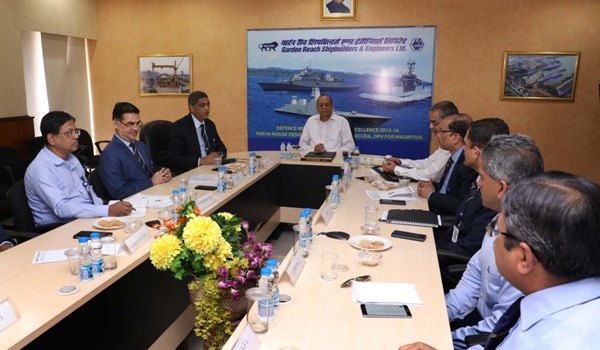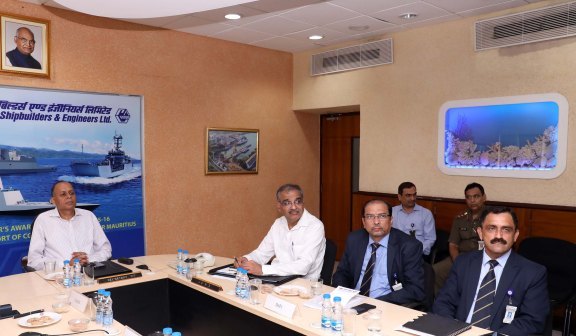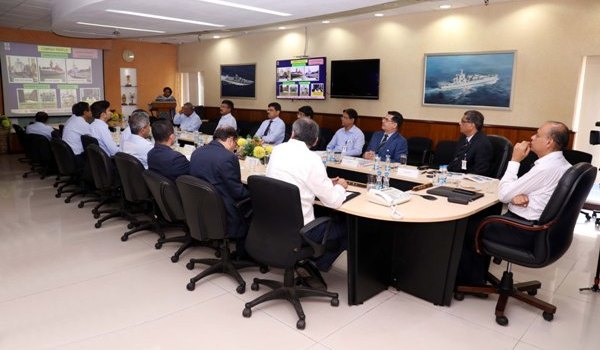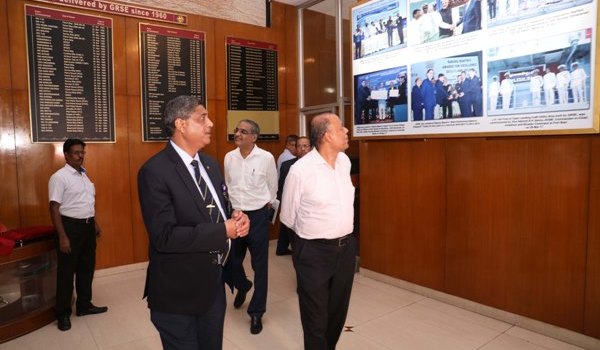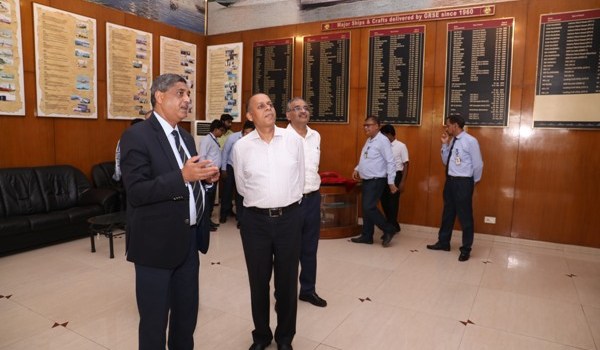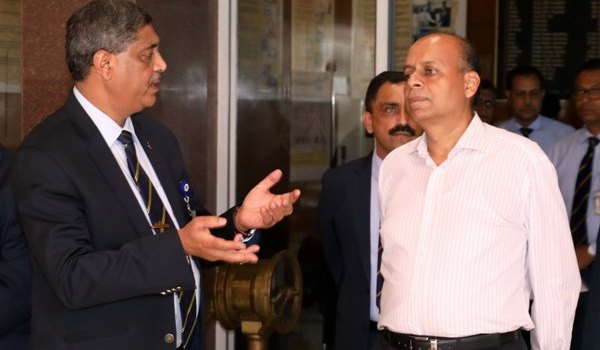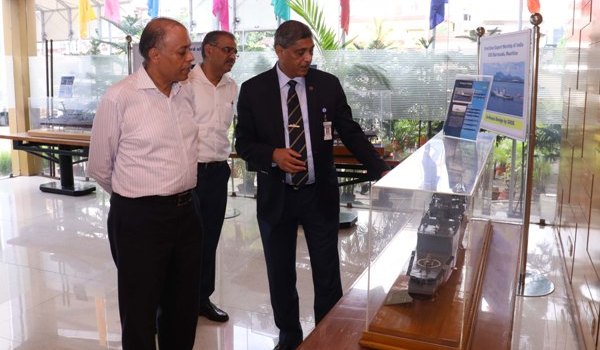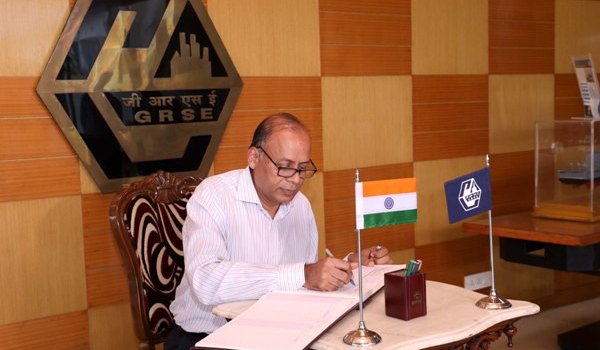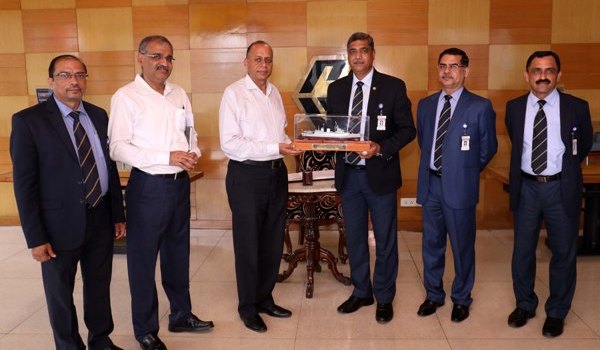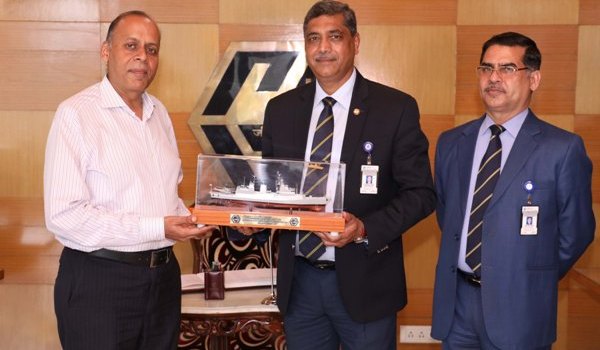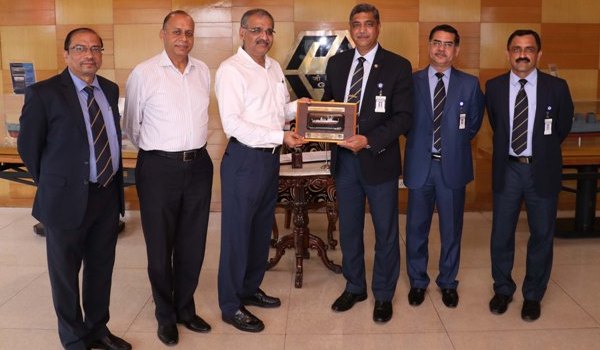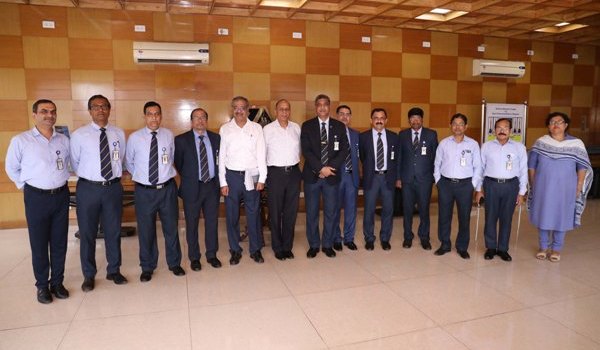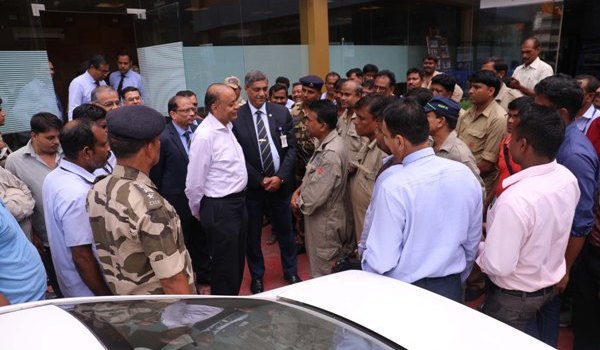 Dr. Ajay Kumar, Secretary (Defence Production) visits GRSE on 07 Jul 18 and inaugurates the Virtual Reality Lab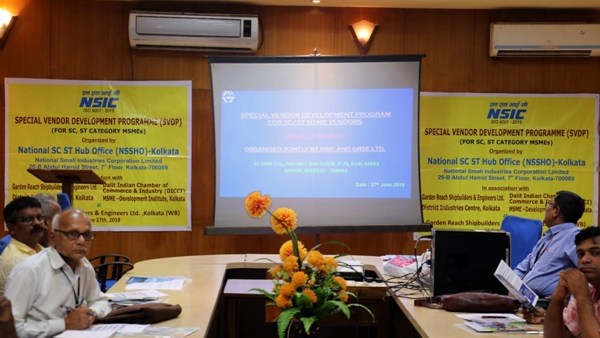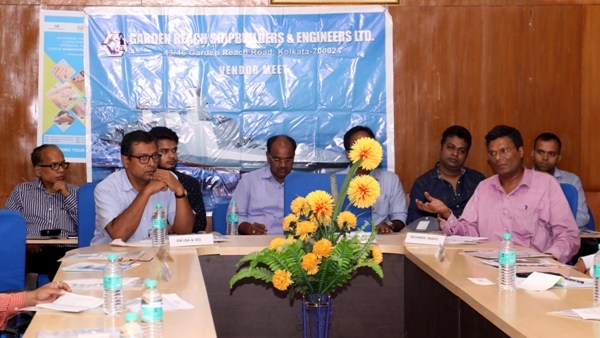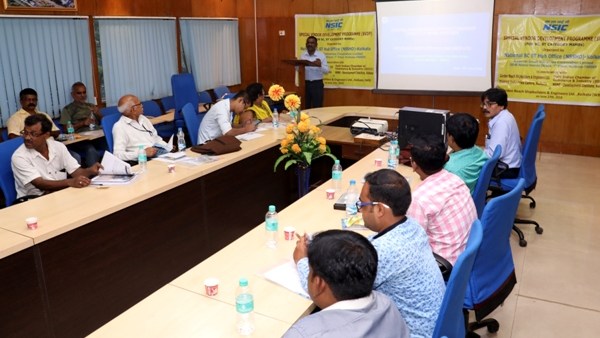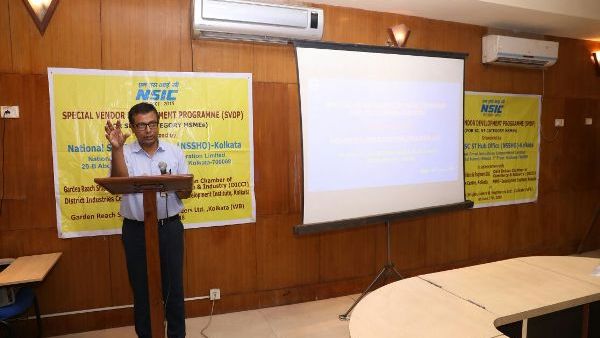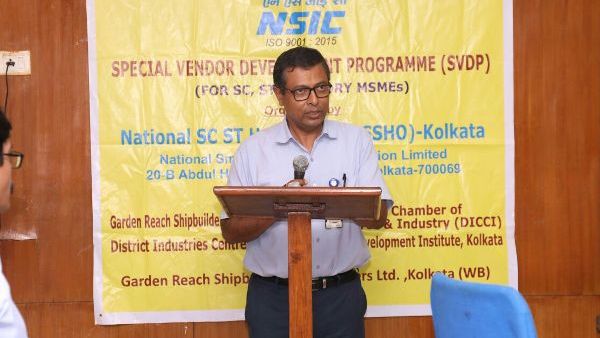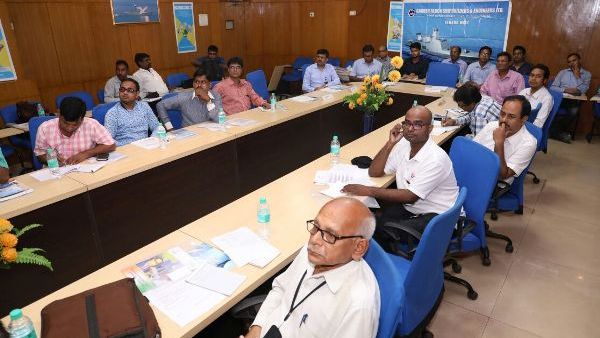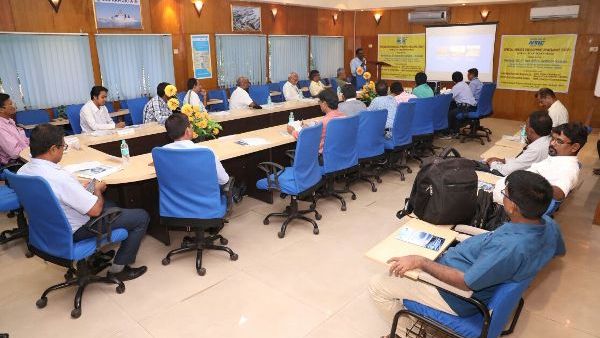 Vendor Meet at FOJ Unit on 27 Jun 18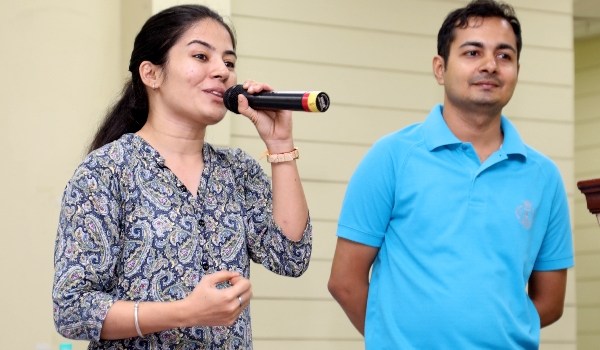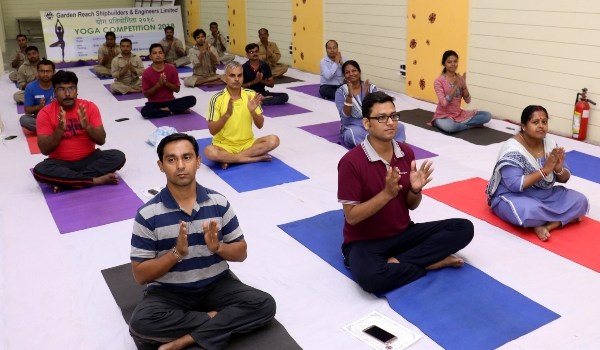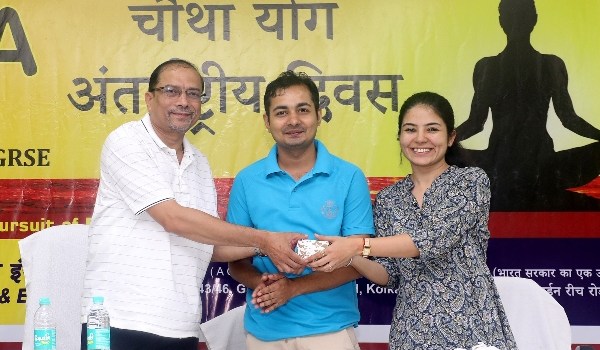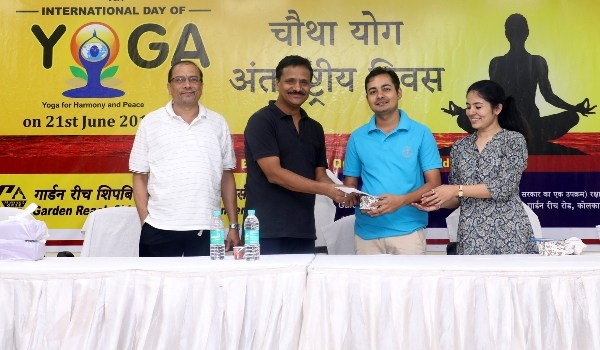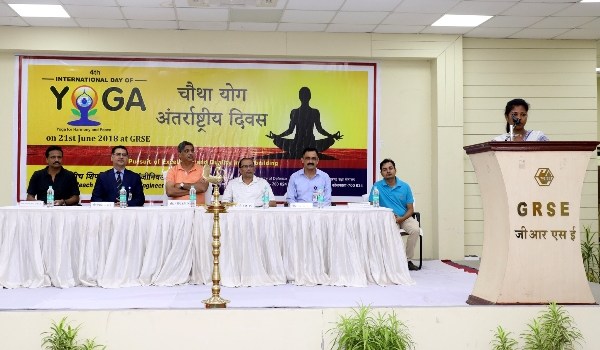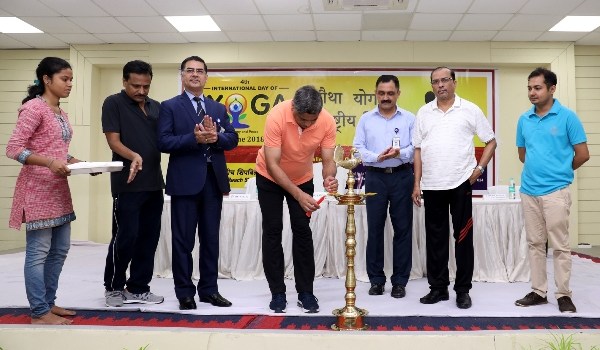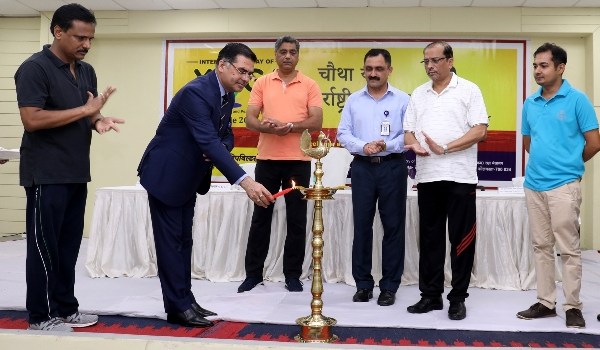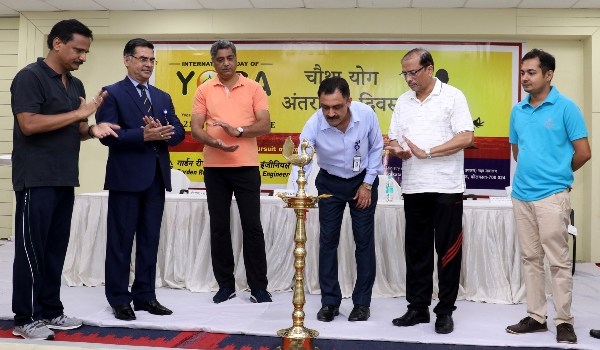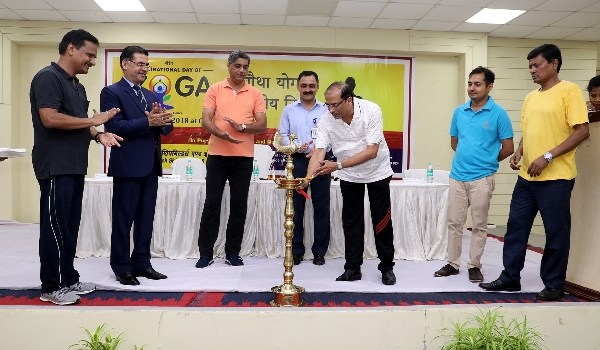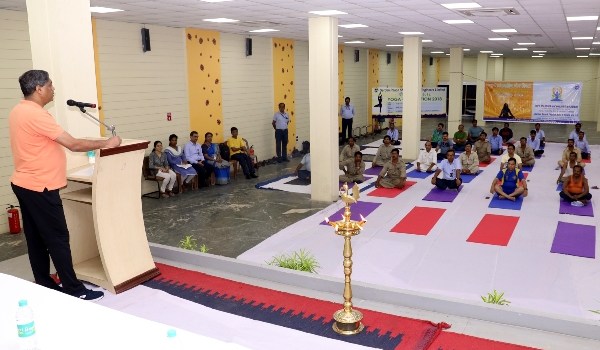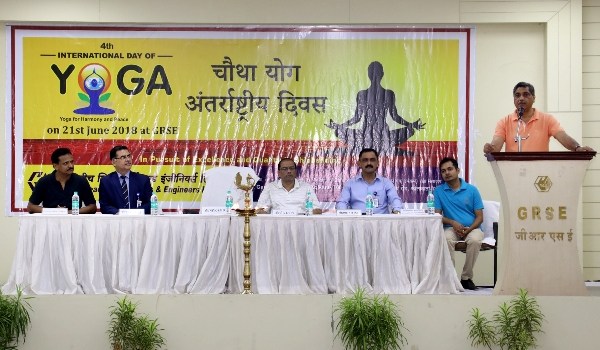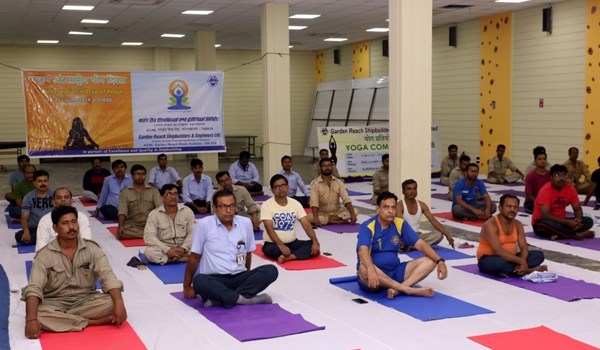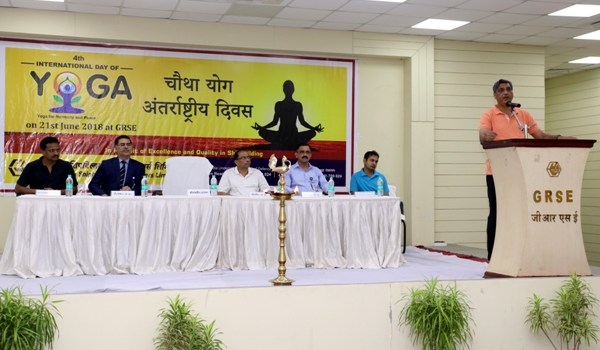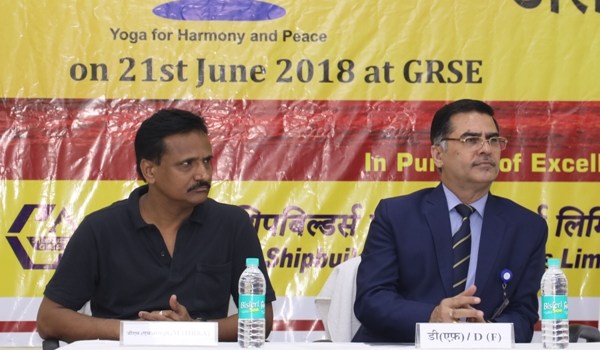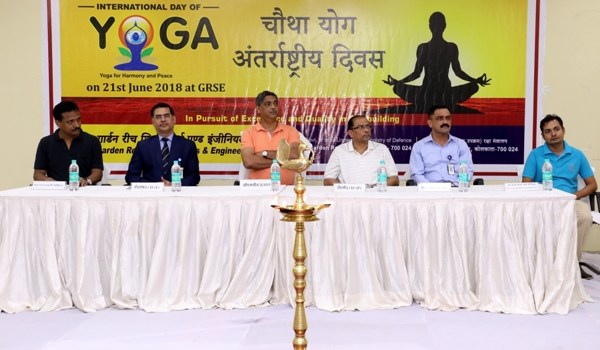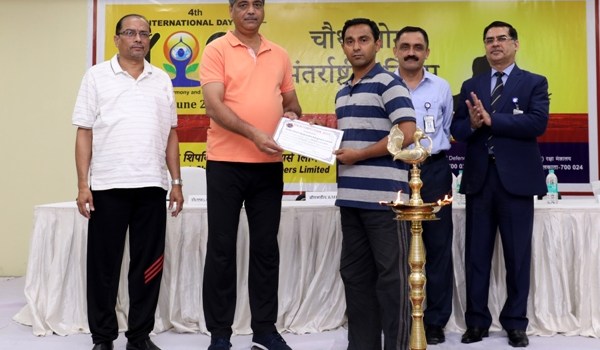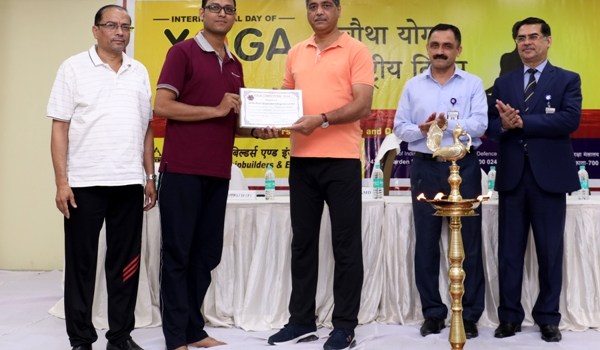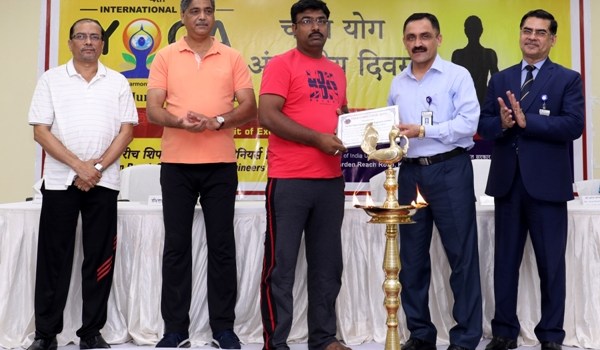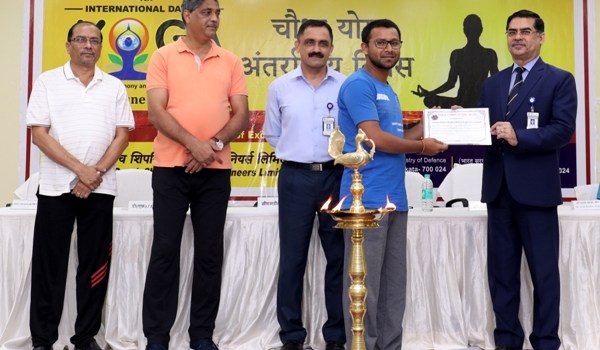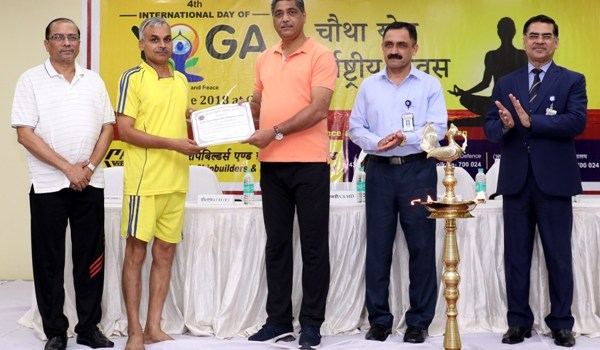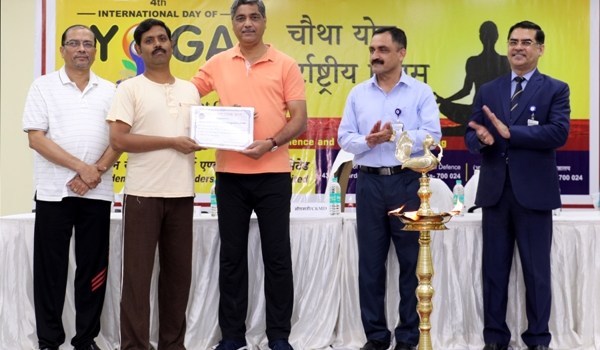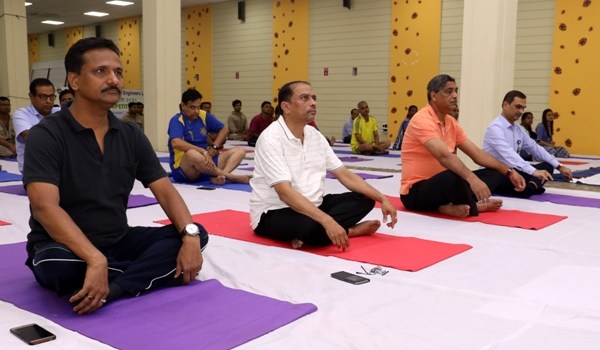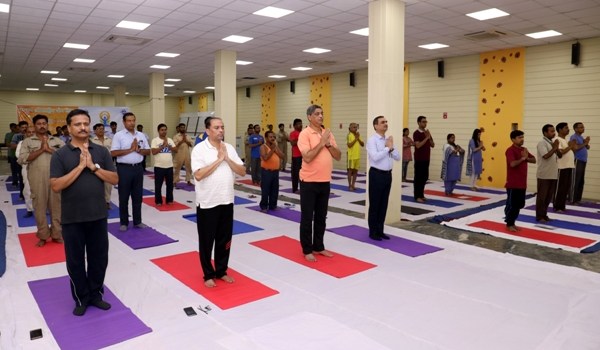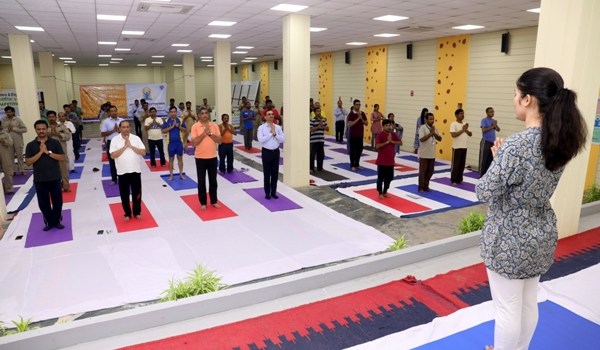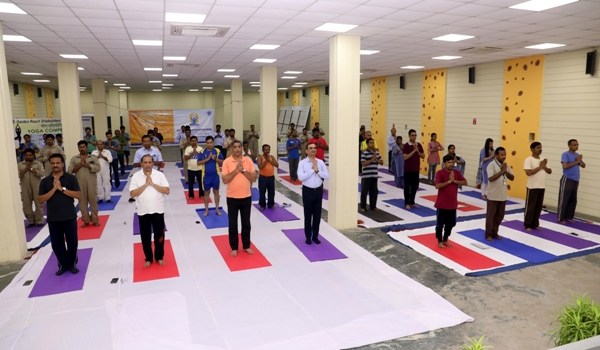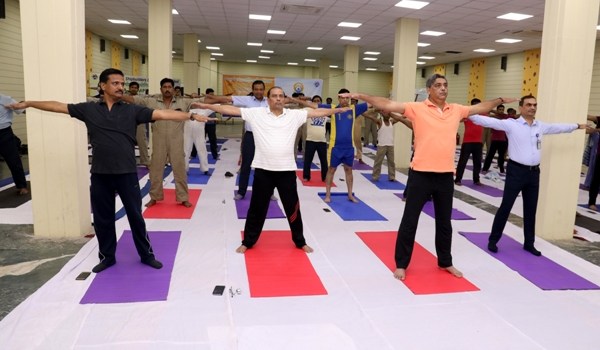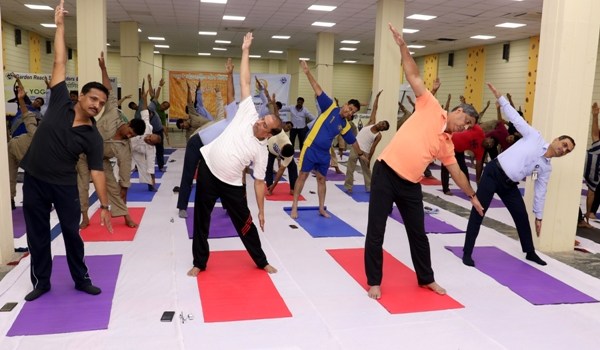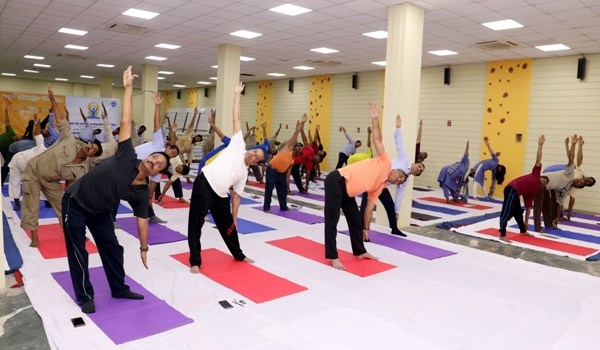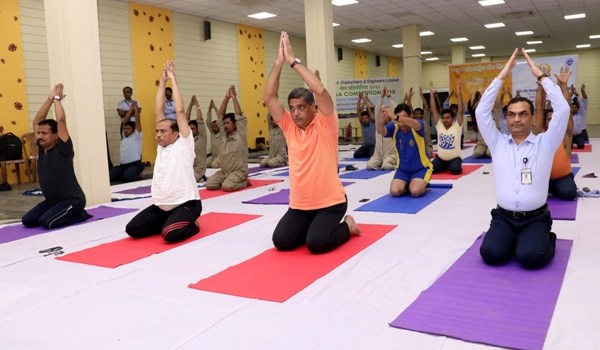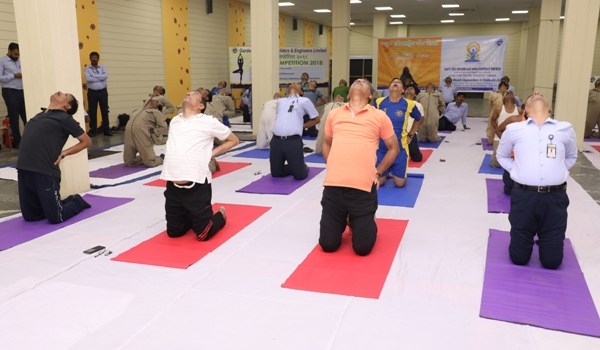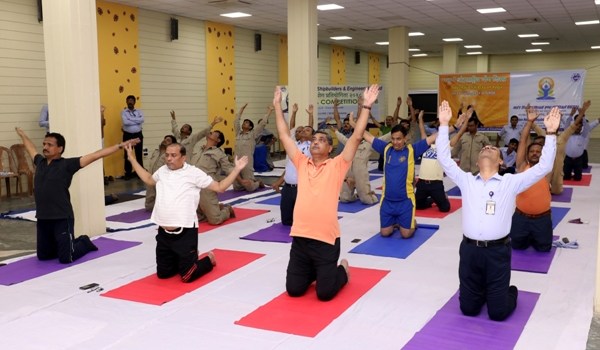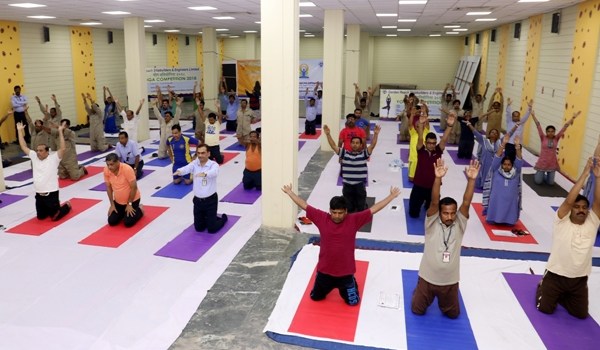 GRSE Celebrates "International Yoga Day" on 21 Jun 18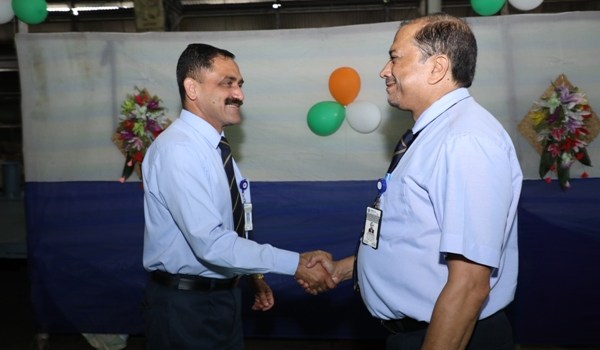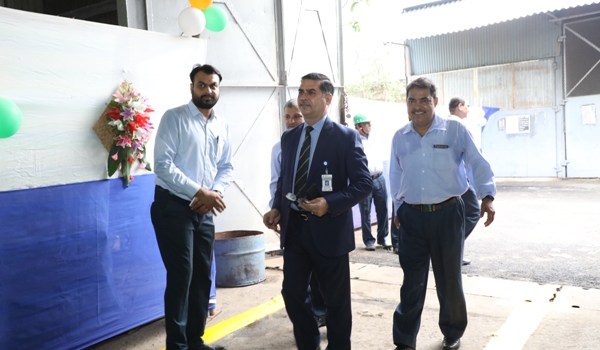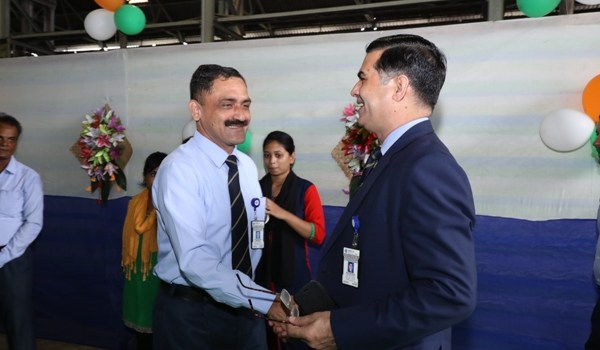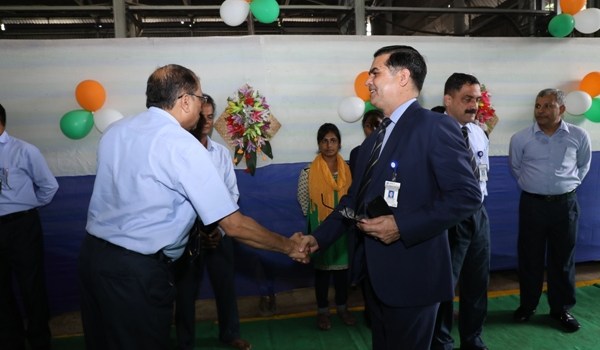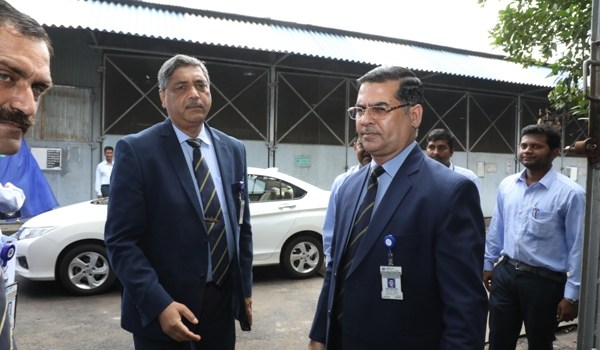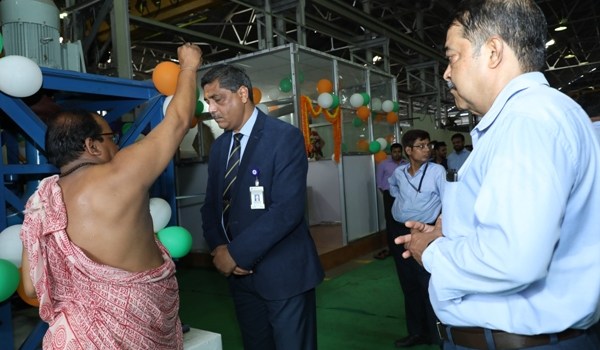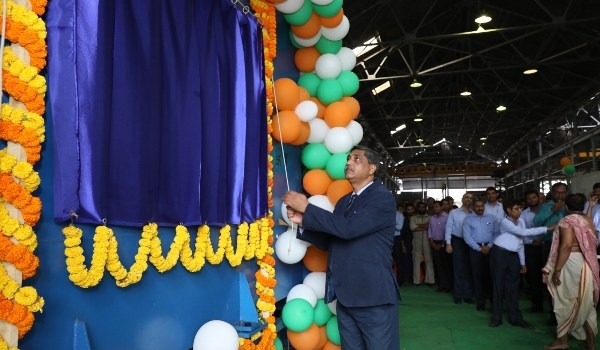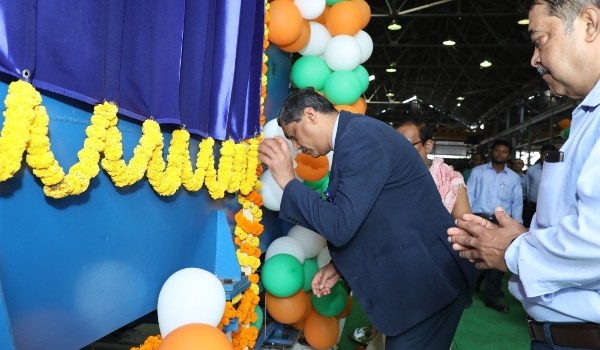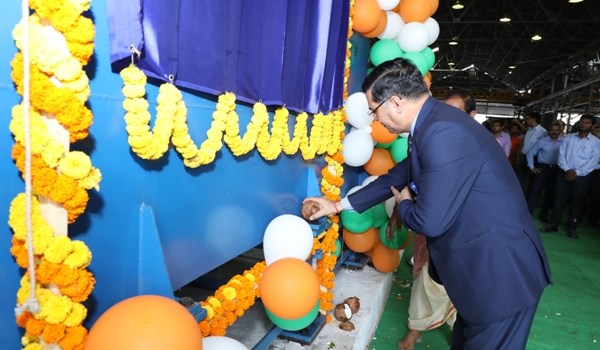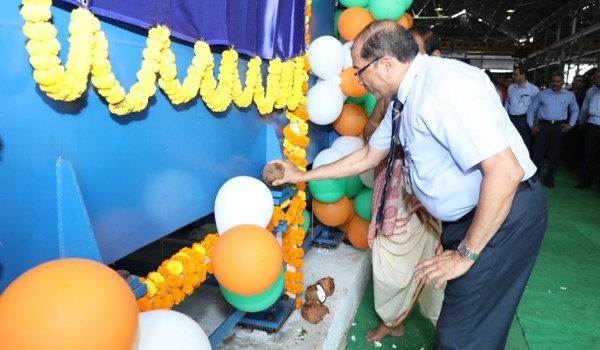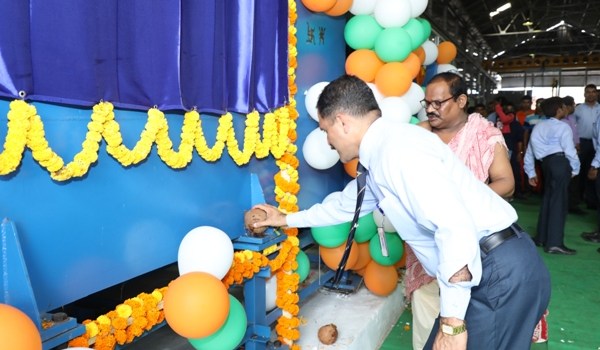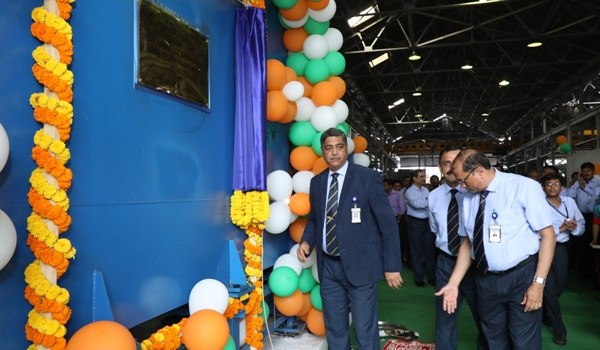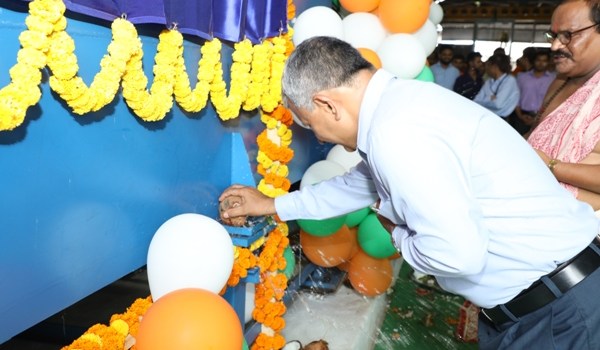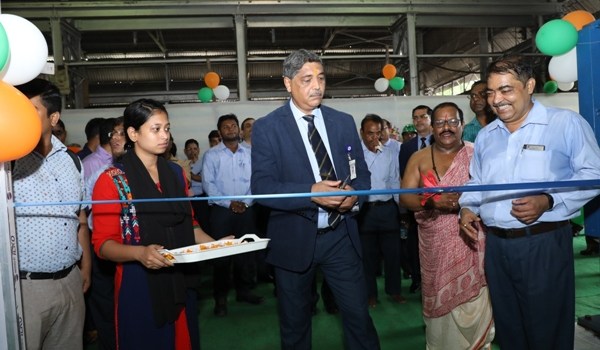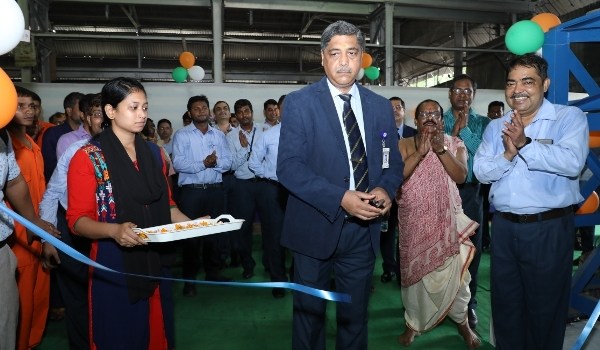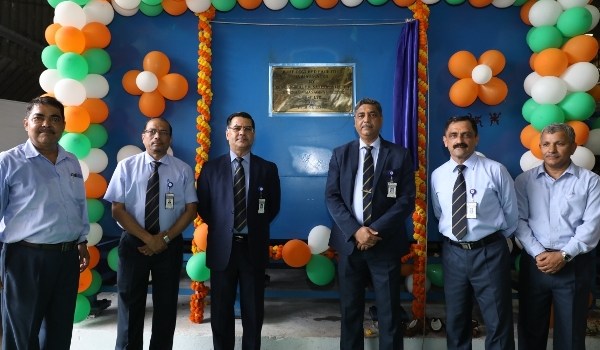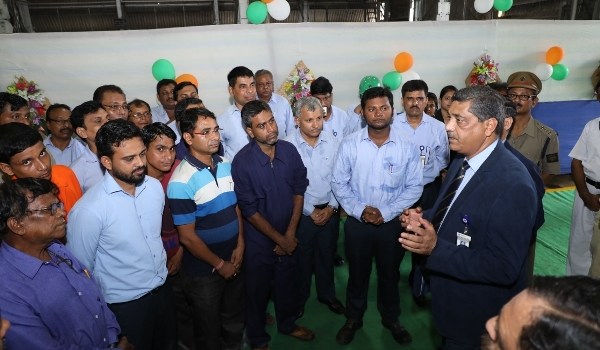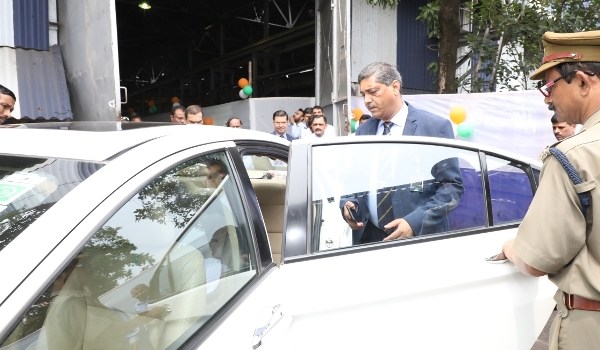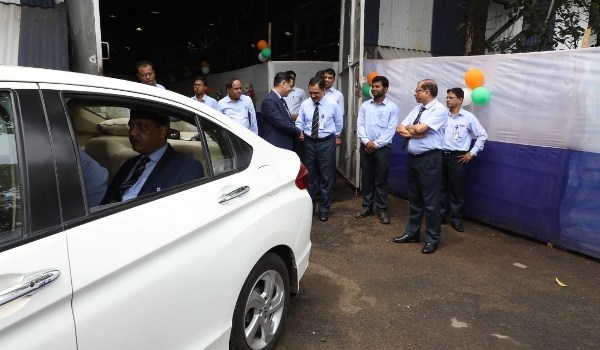 Inauguration of Pump Test Bed Facilities at Taratala Unit on 11 June 18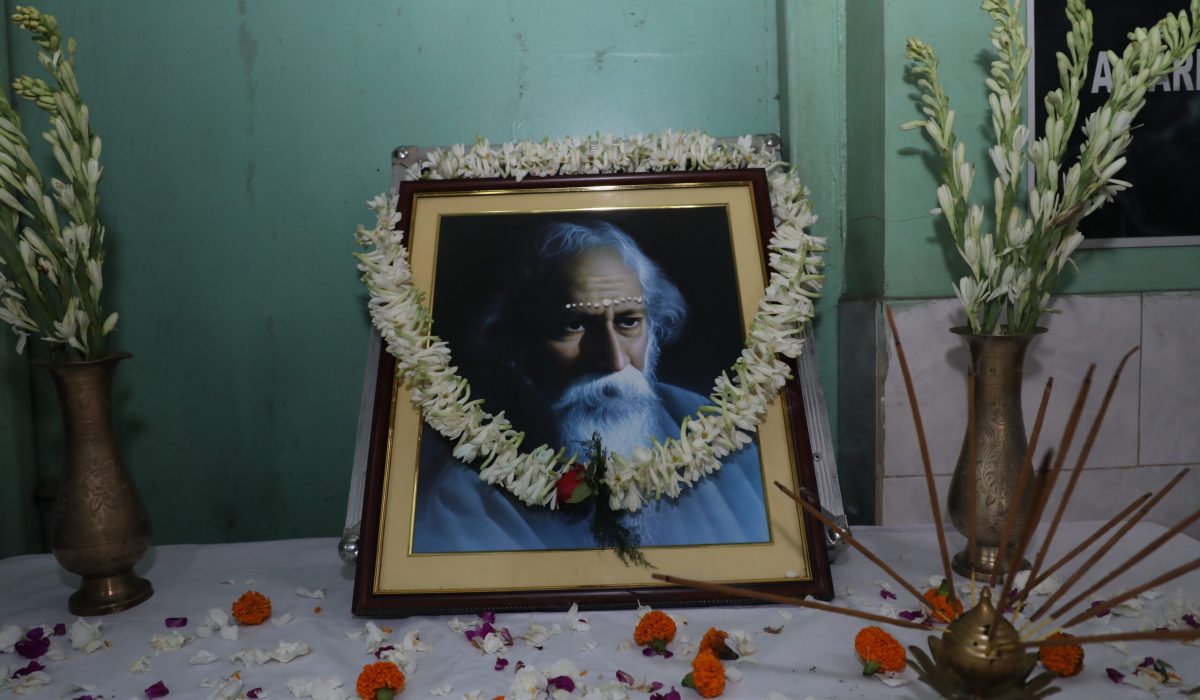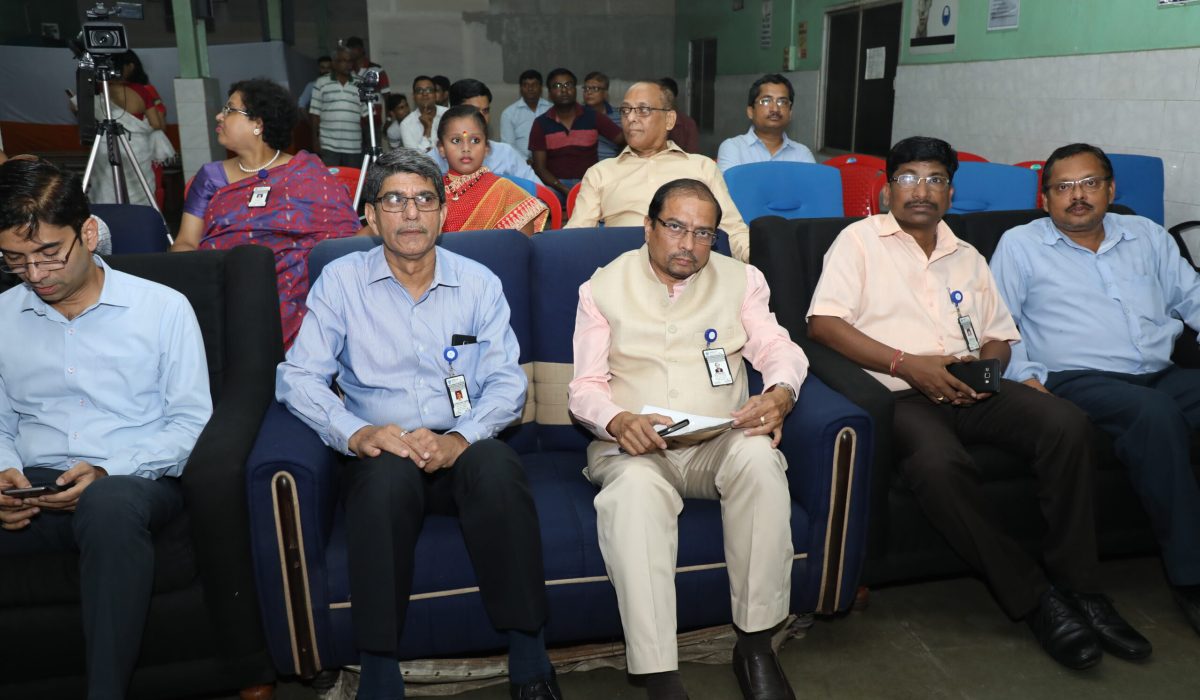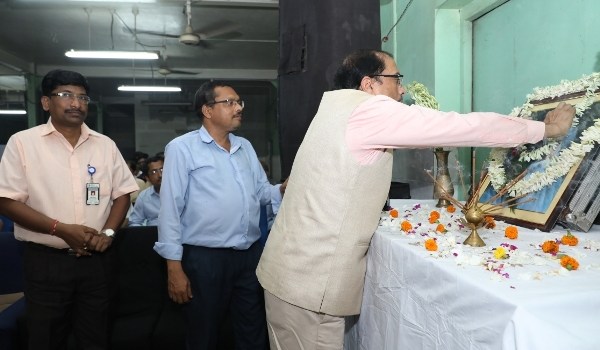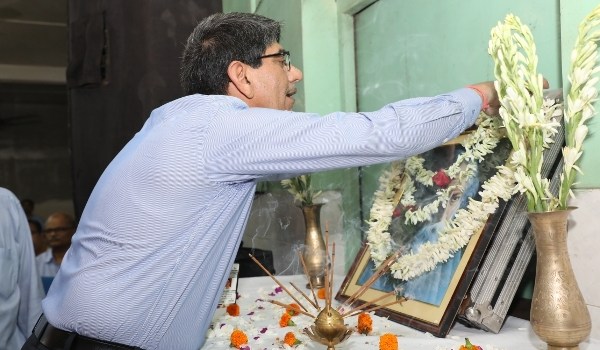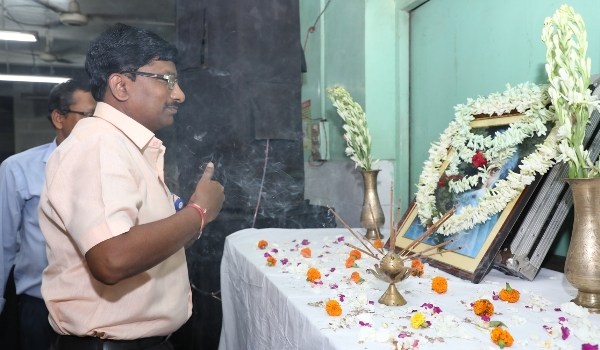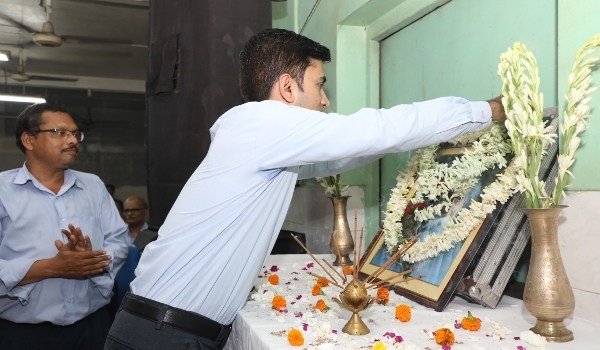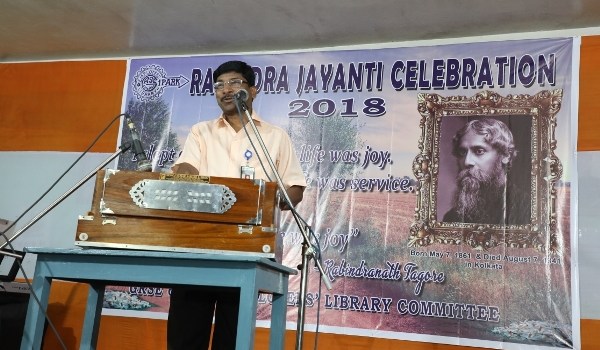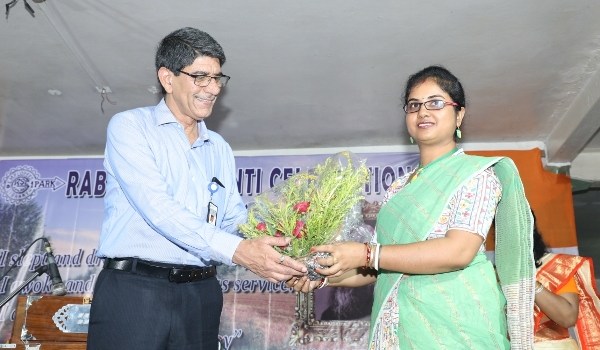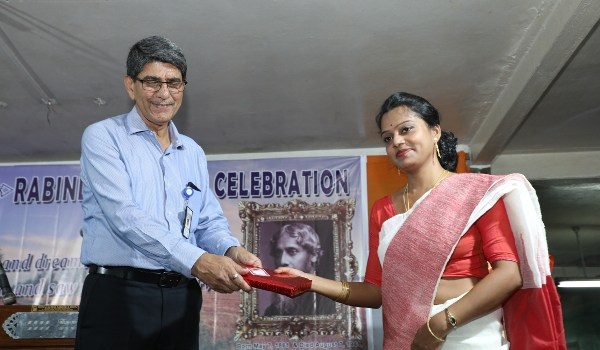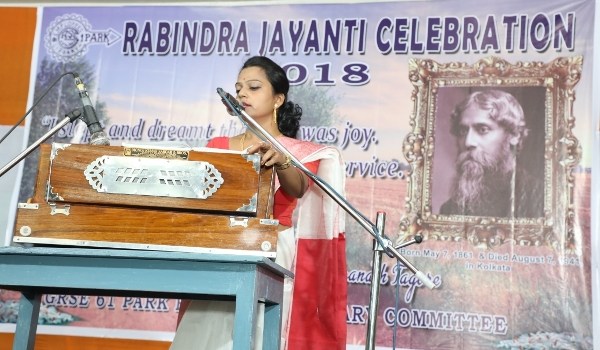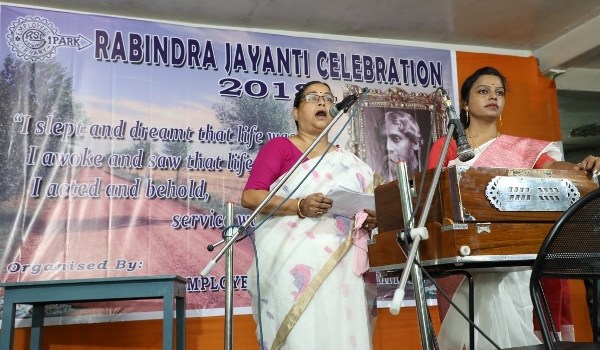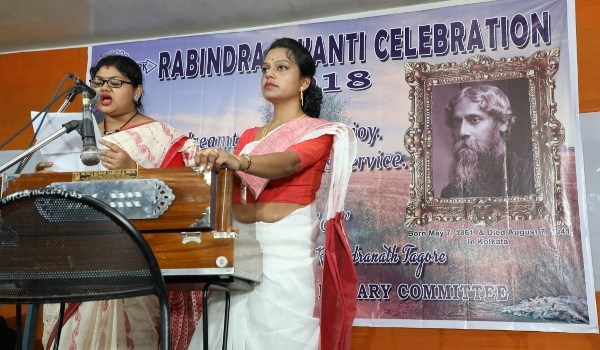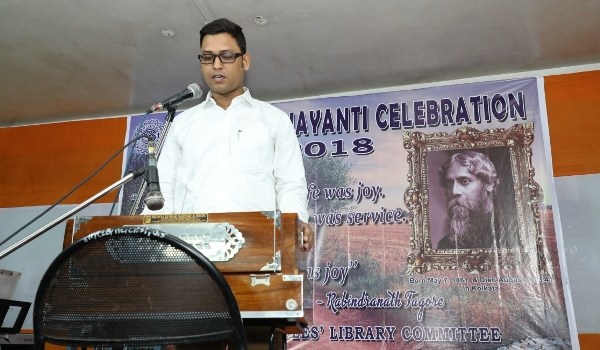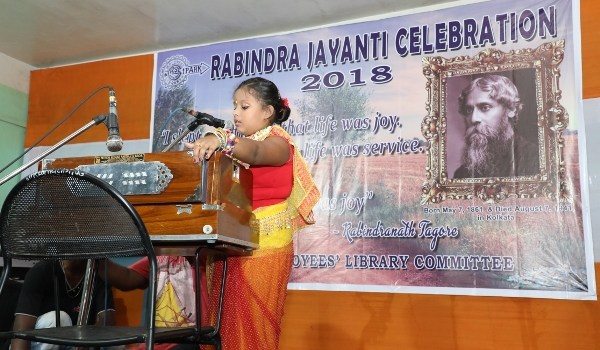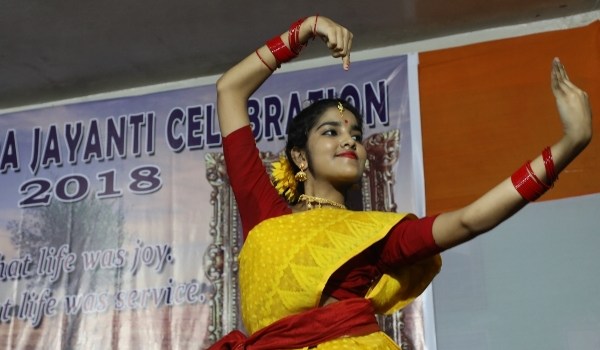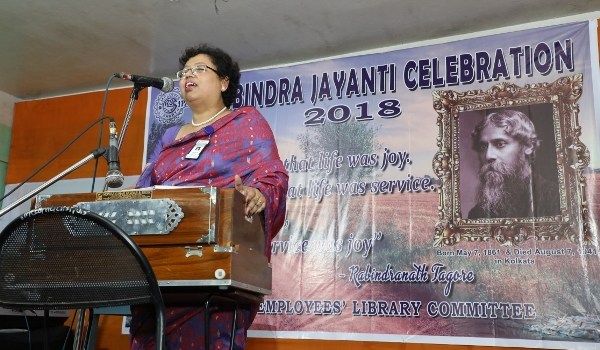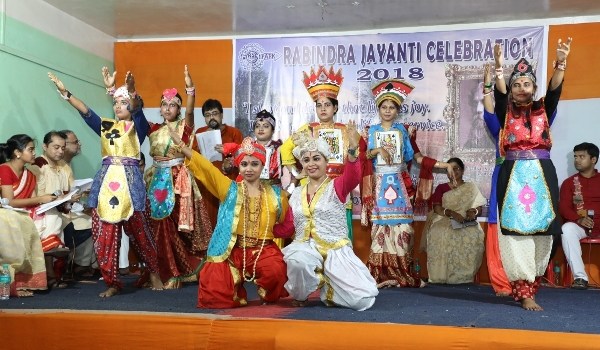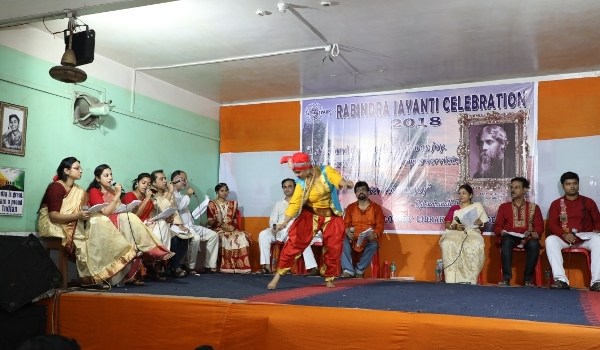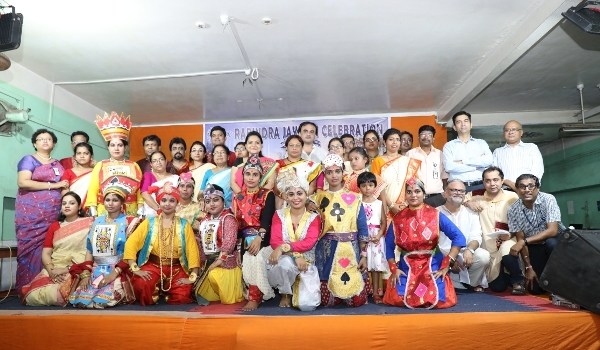 GRSE, 61 Park Unit, "Power House of Talent", observes Rabindra Jayanti on 09 June 18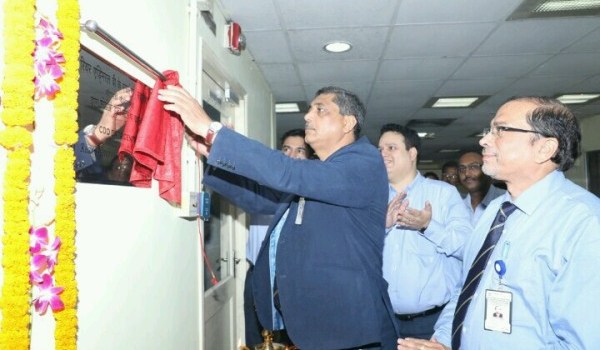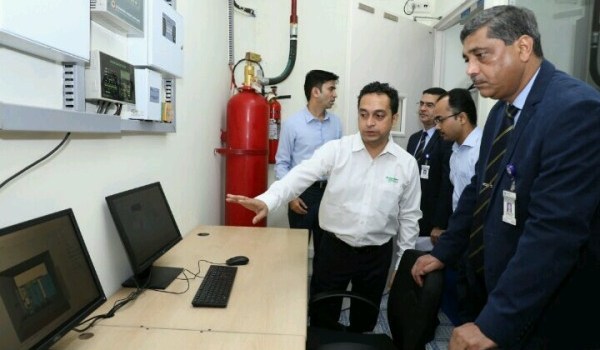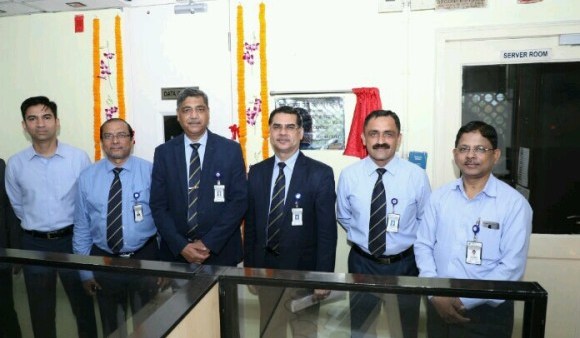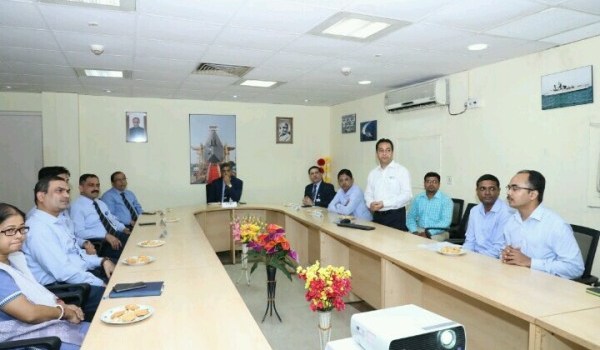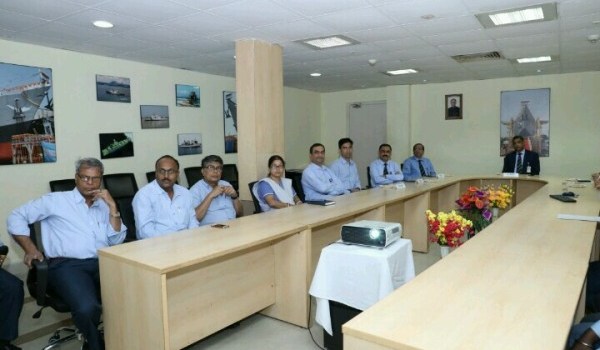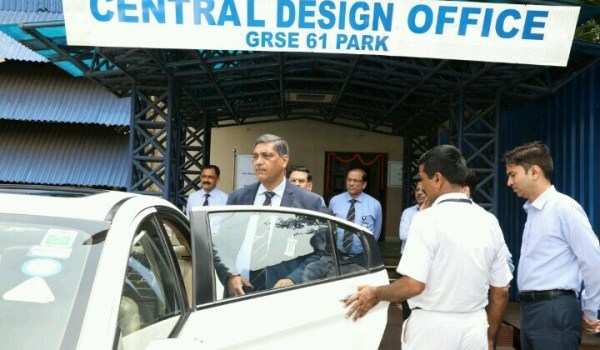 Inauguration of Data Center at Central Design Office on 01 Jun 18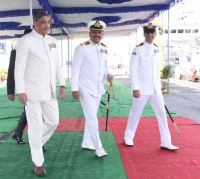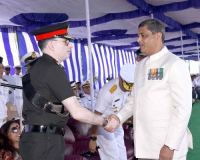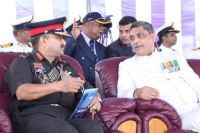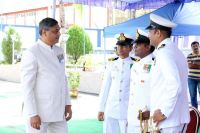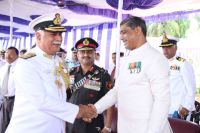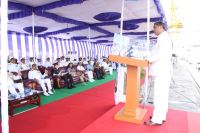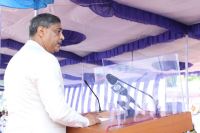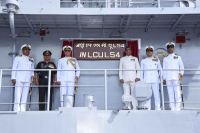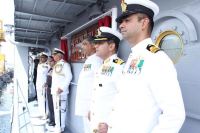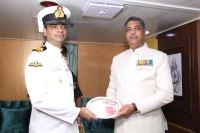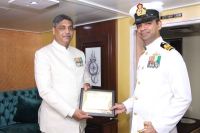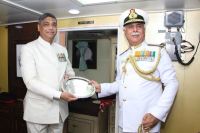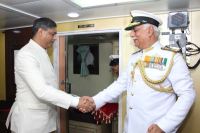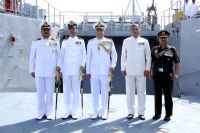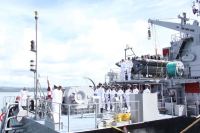 Commissioning of LCU, L-54 on 25 May 18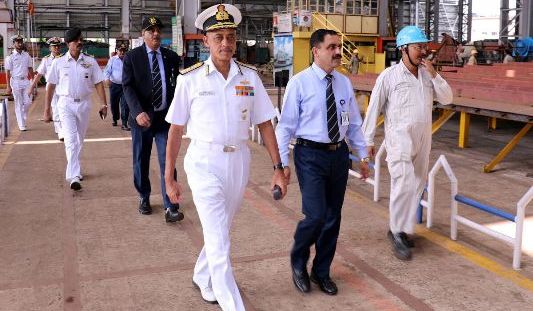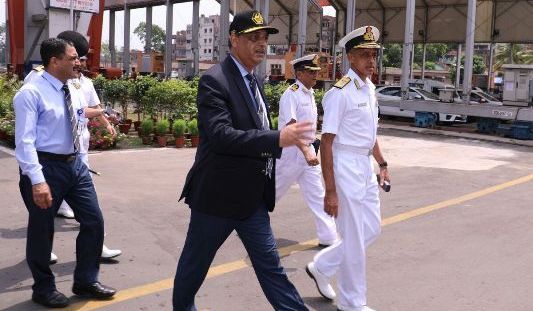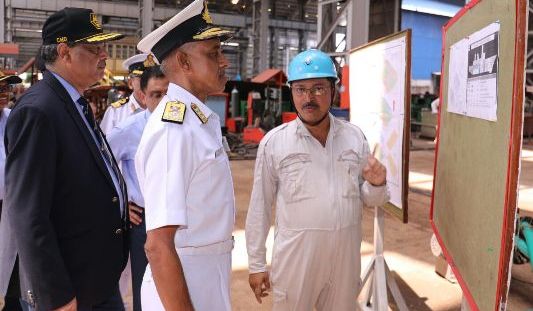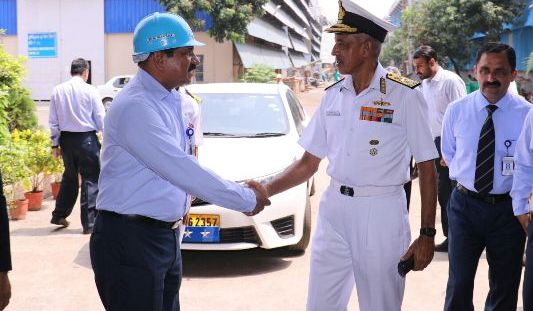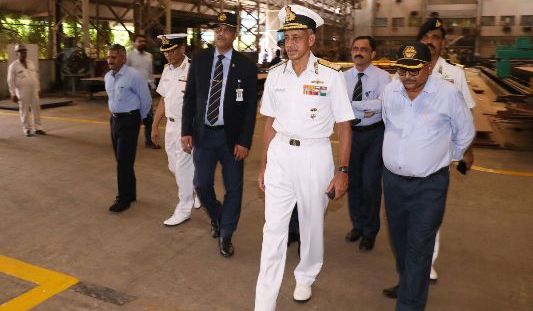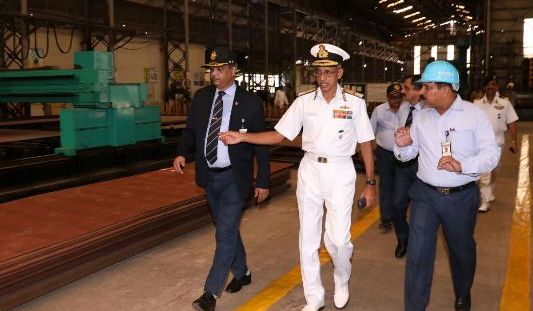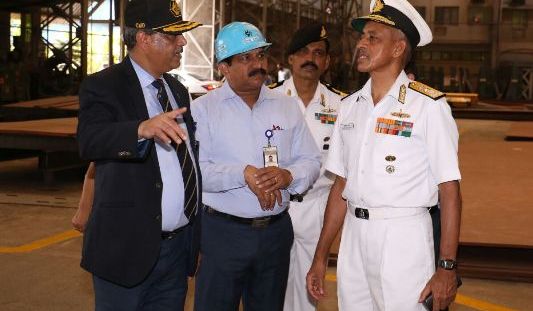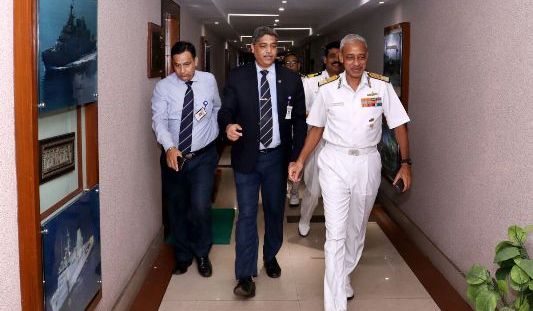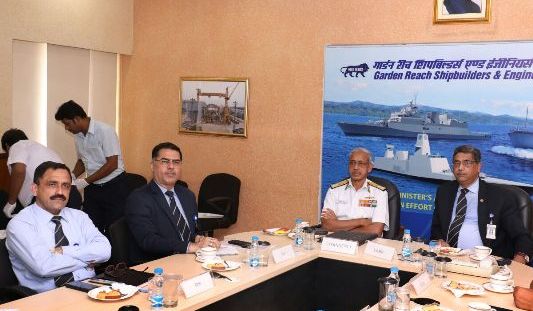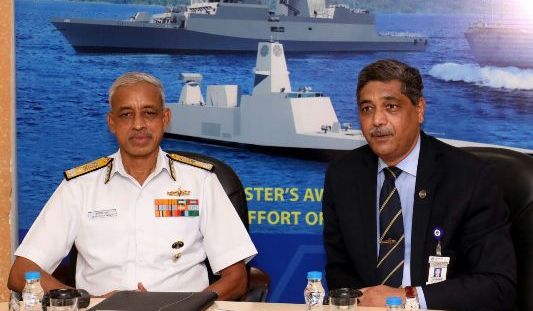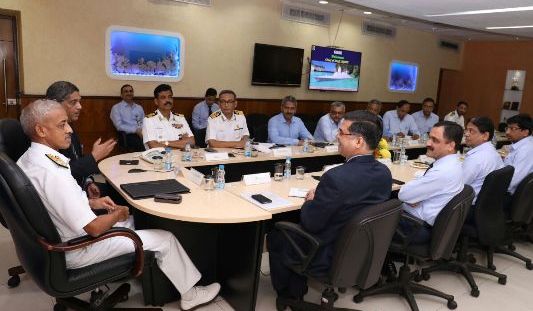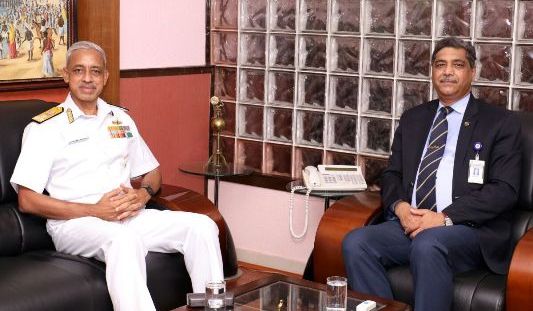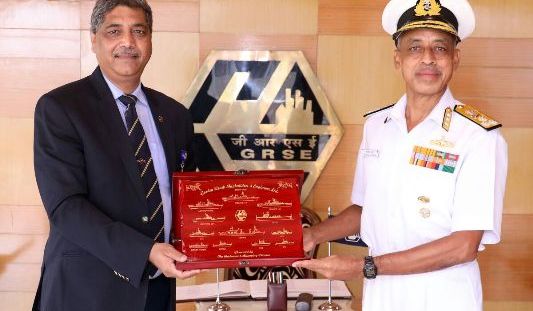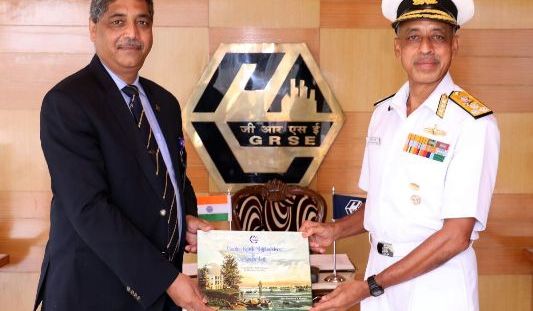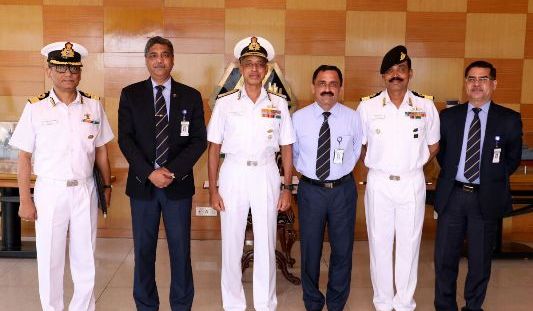 Vice Admiral M S Pawar, AVSM, VSM, COS, HQENC visits GRSE on 17 May 18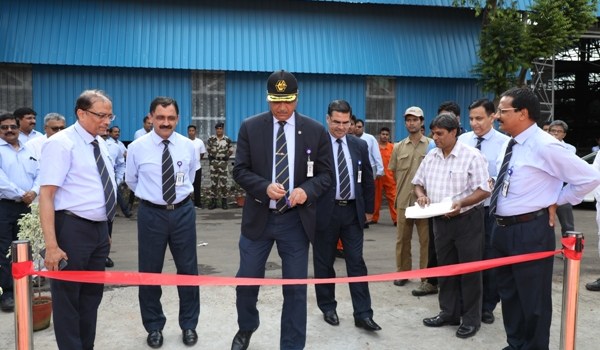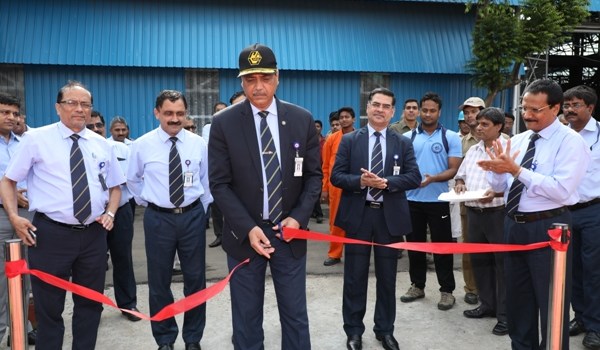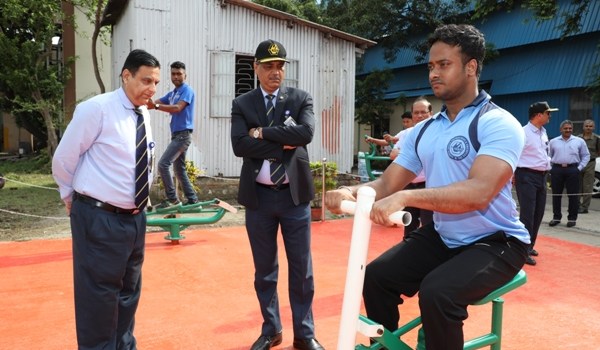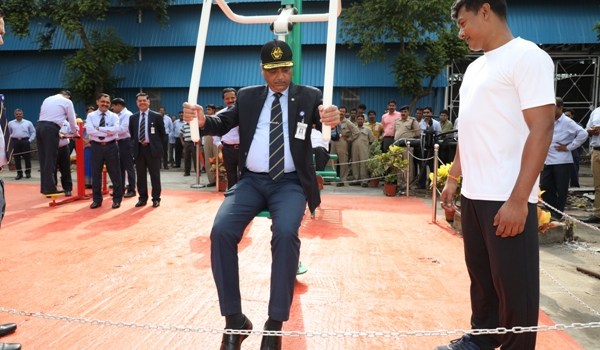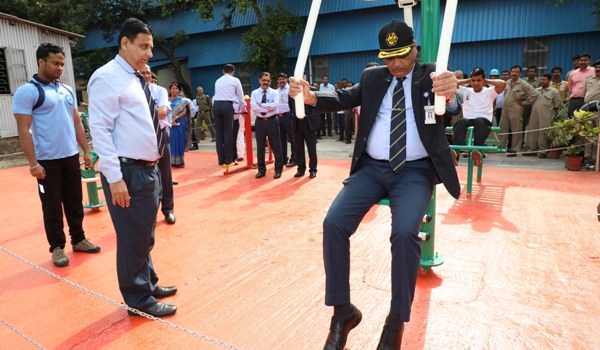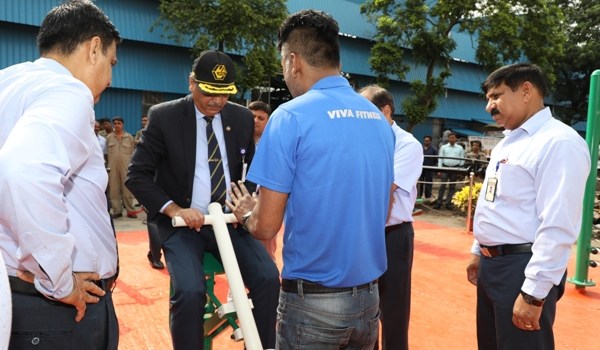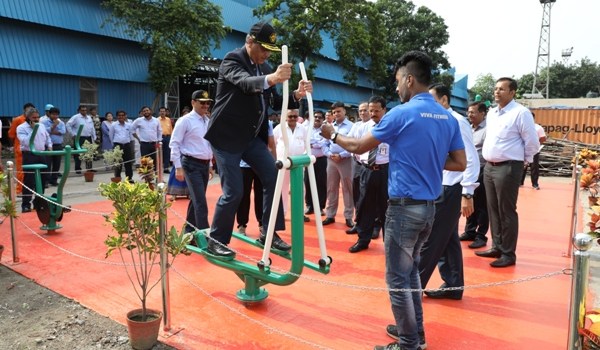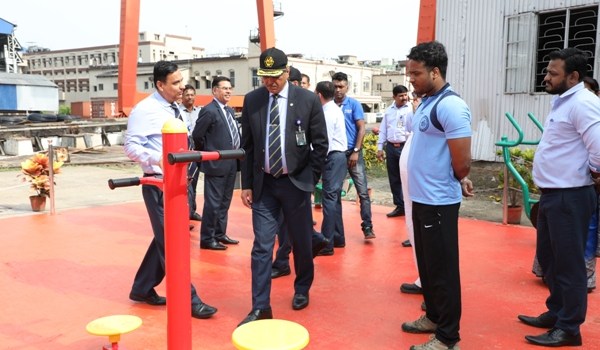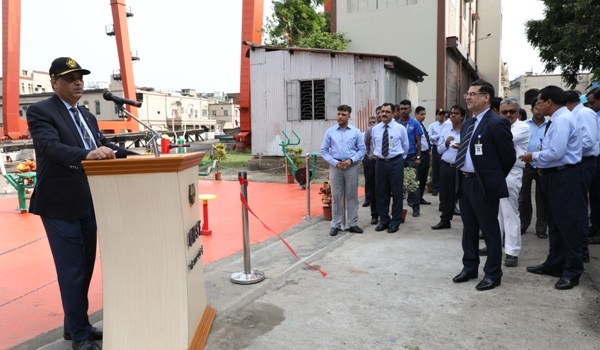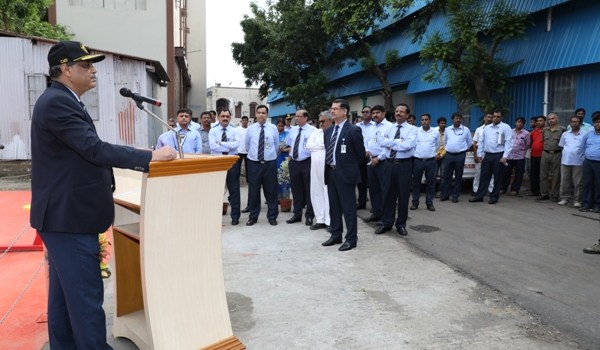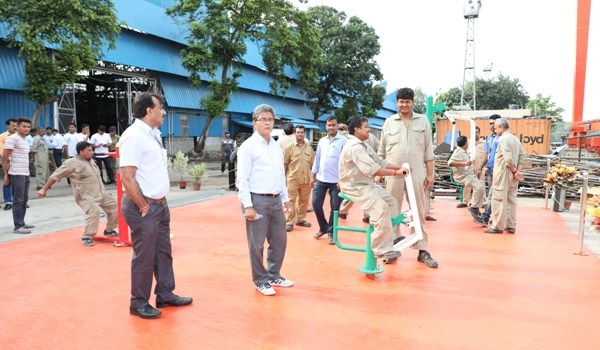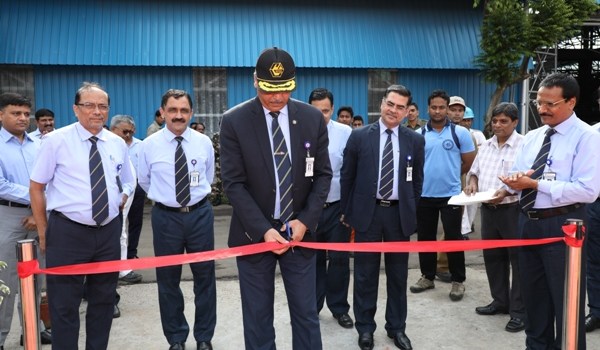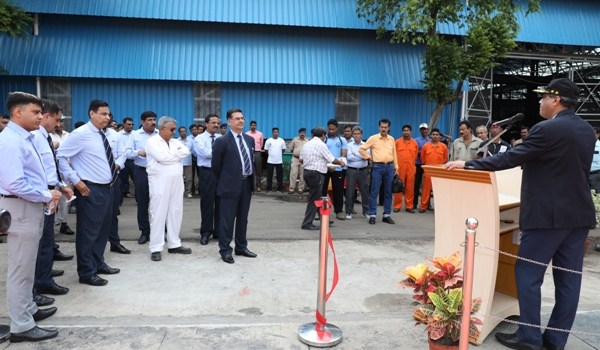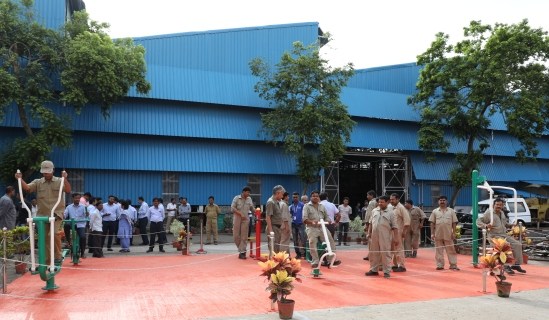 'Out Door Gym', inaugurated by C&MD,GRSE Rear Admiral V K Saxena IN (Retd), on 16 May 18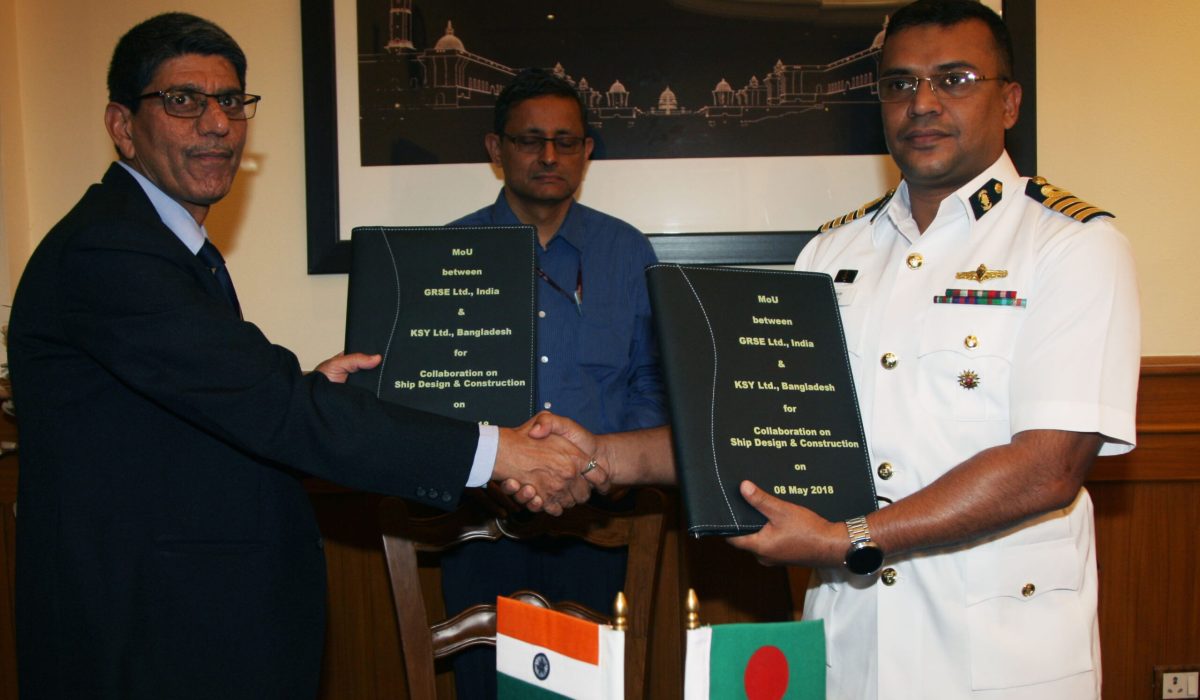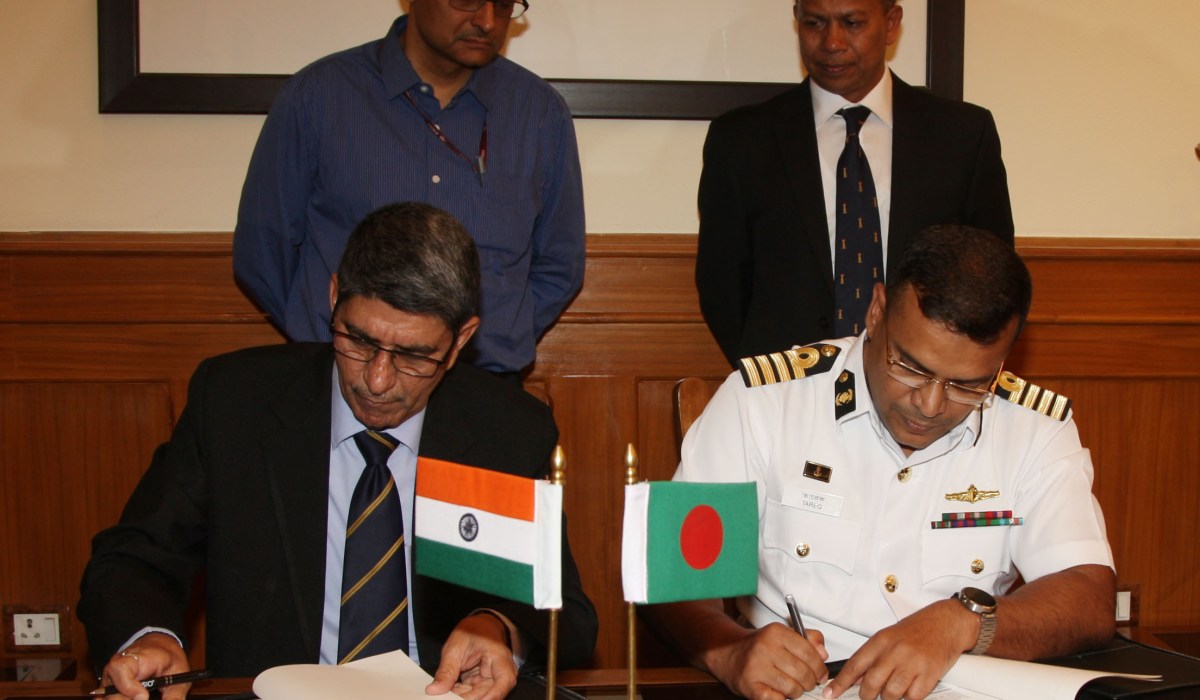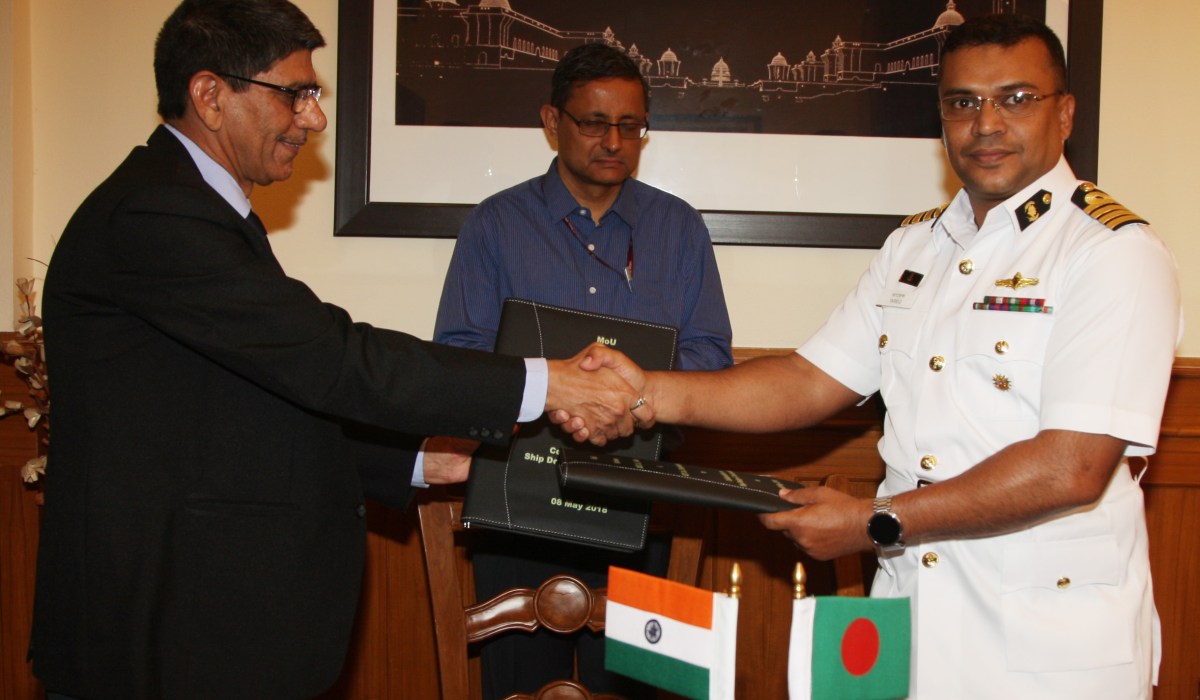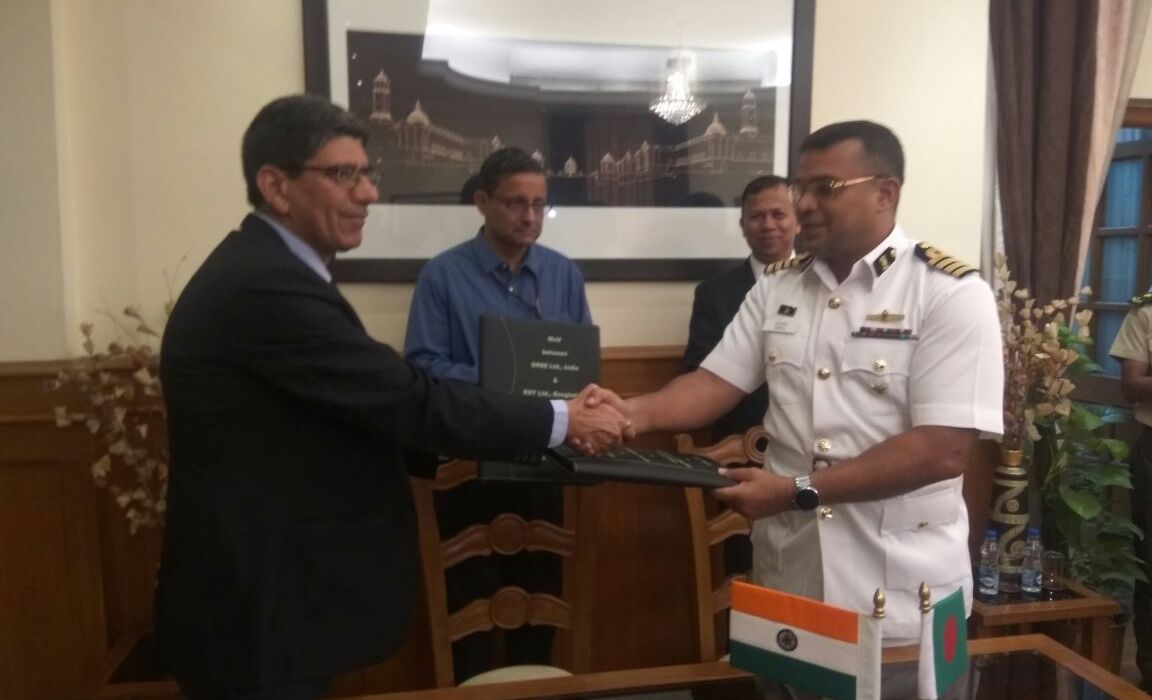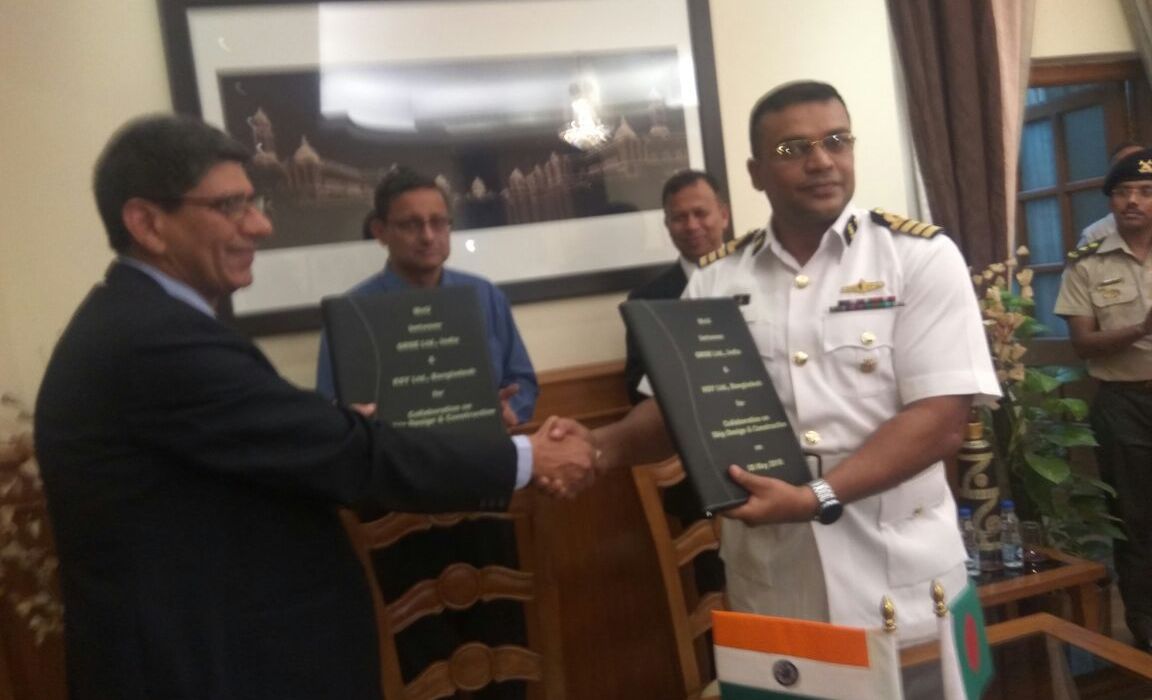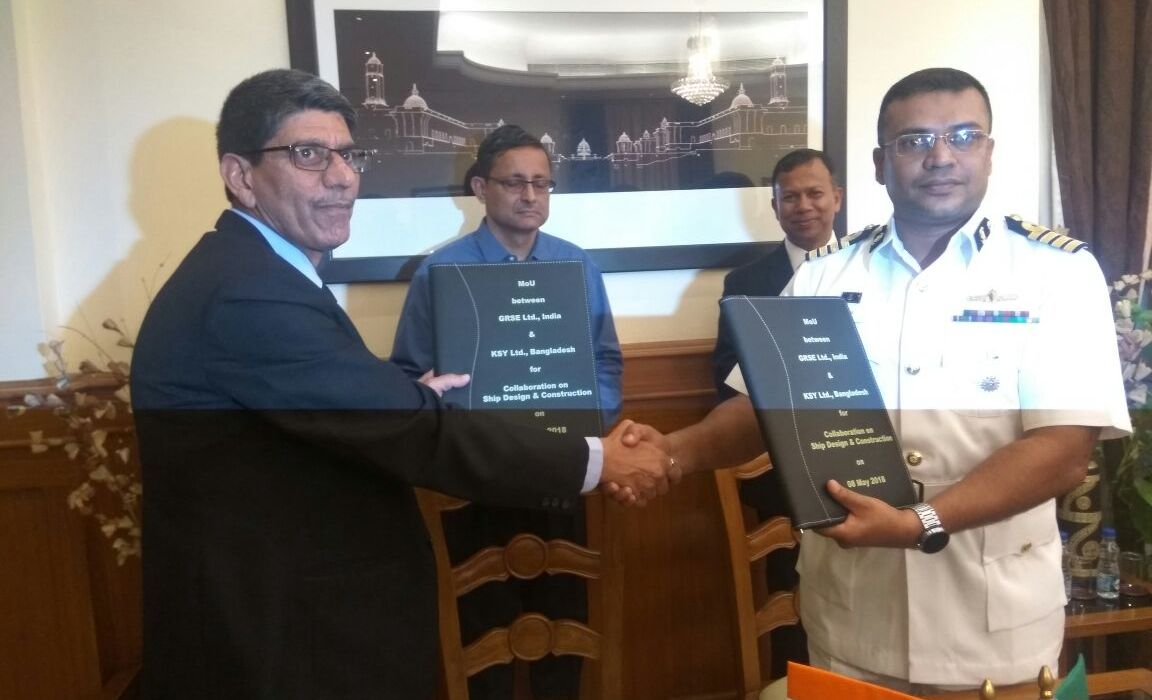 GRSE signs MoU with Khulna Shipyard Ltd., Bangladesh on Design & Construction of Ships on 08 May 18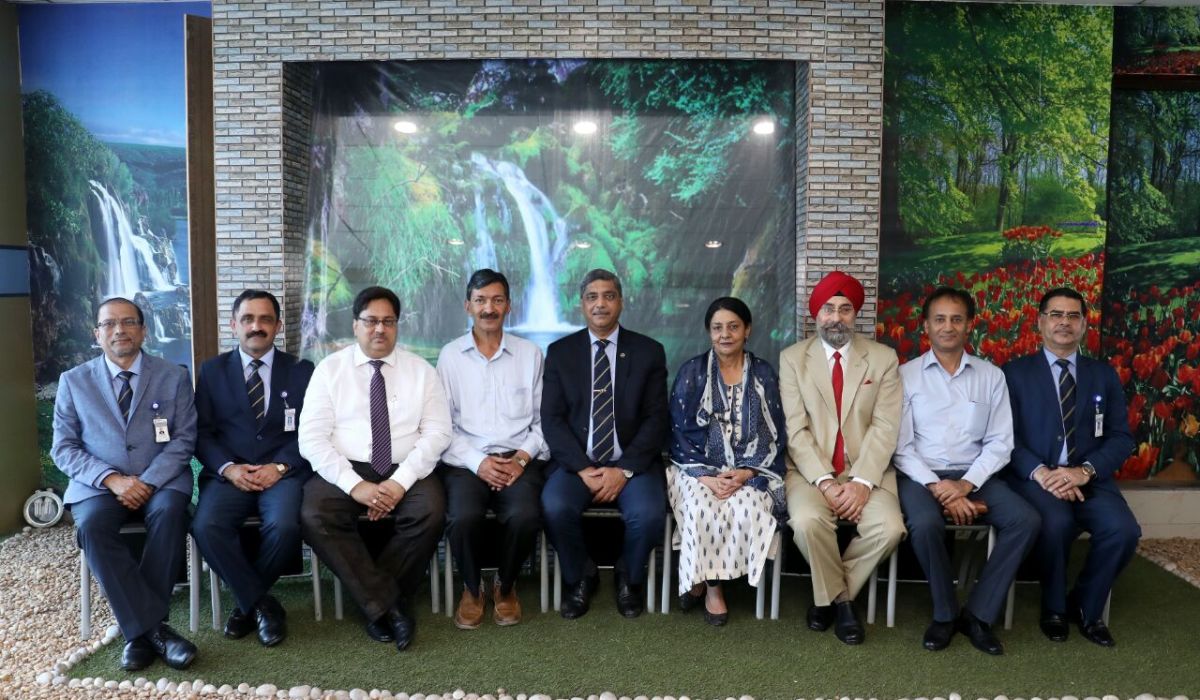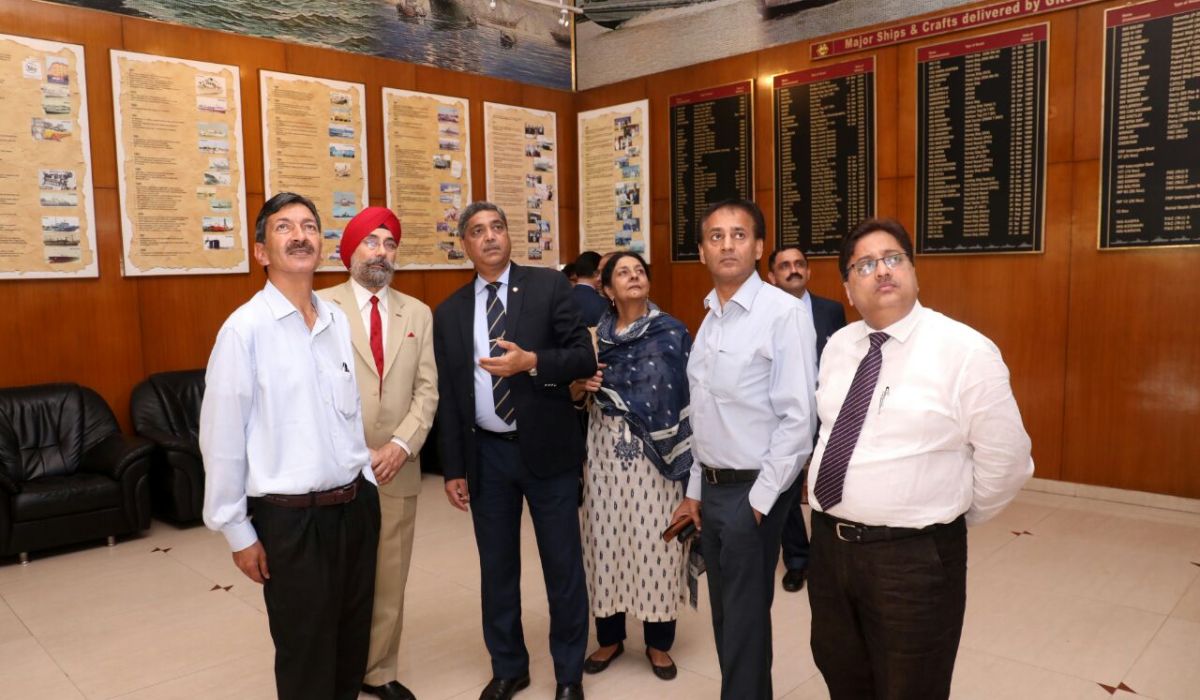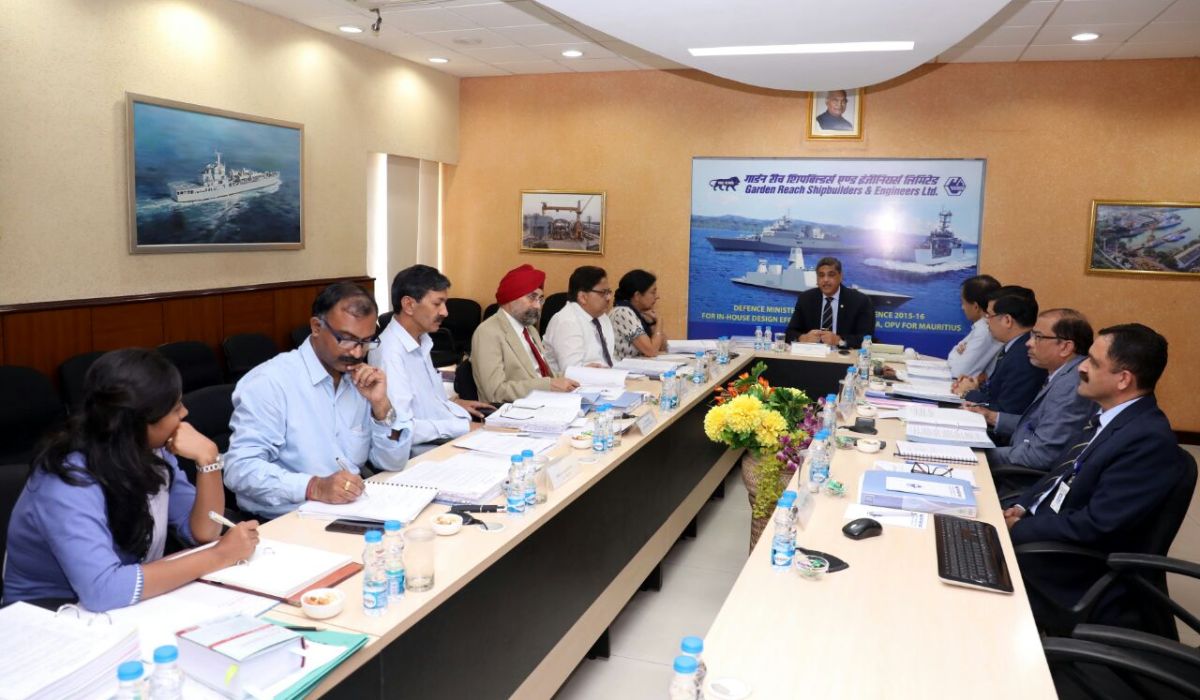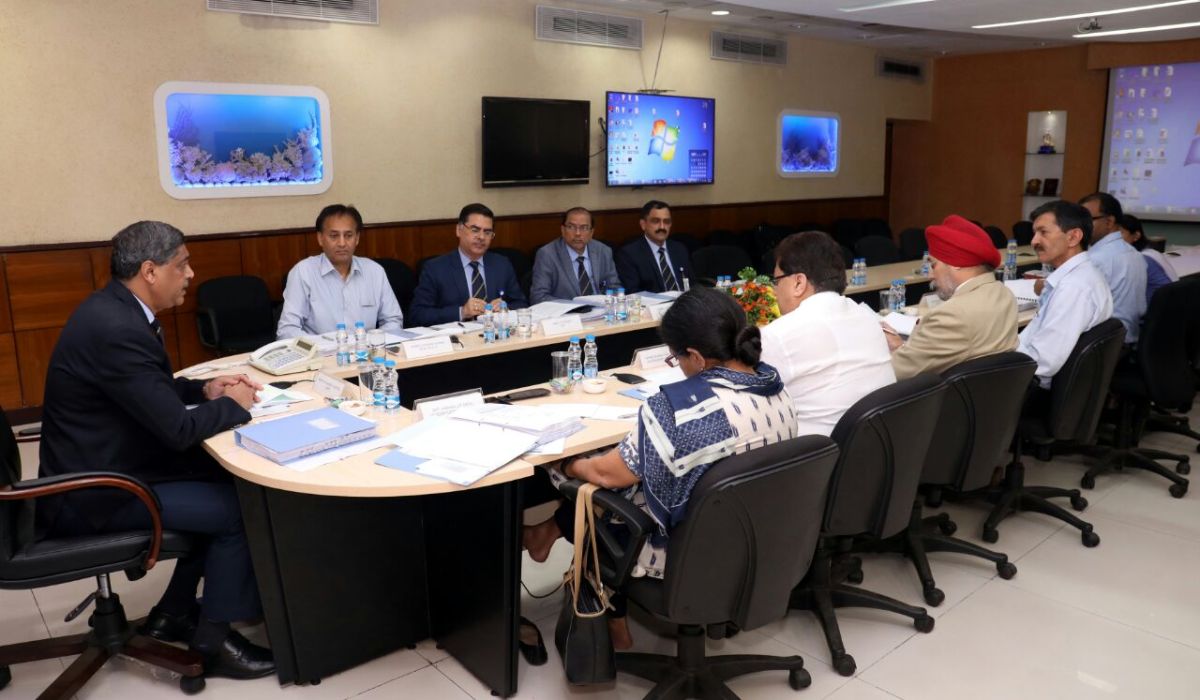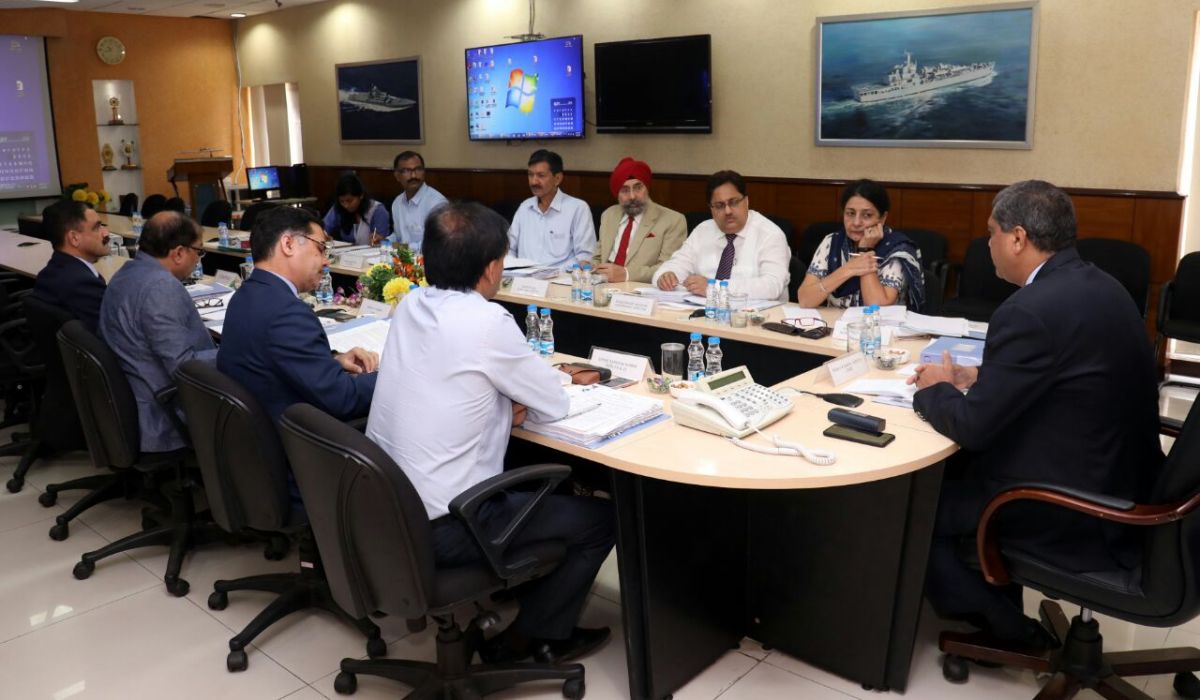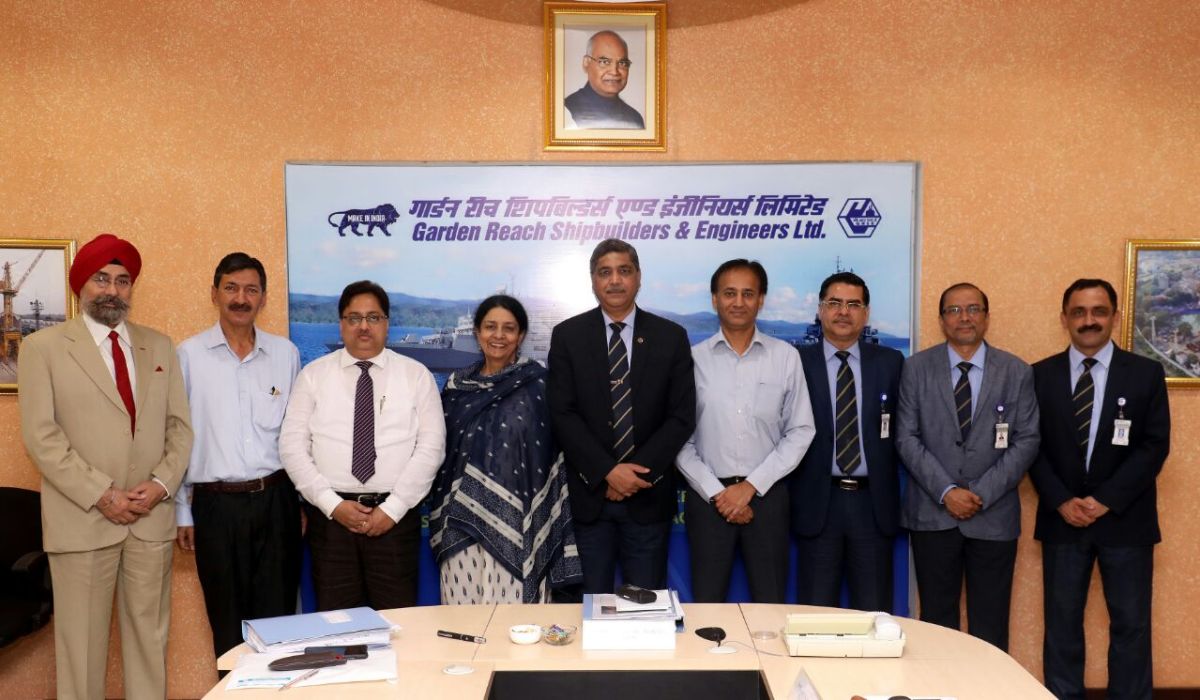 GRSE Board Meets on 08 May 18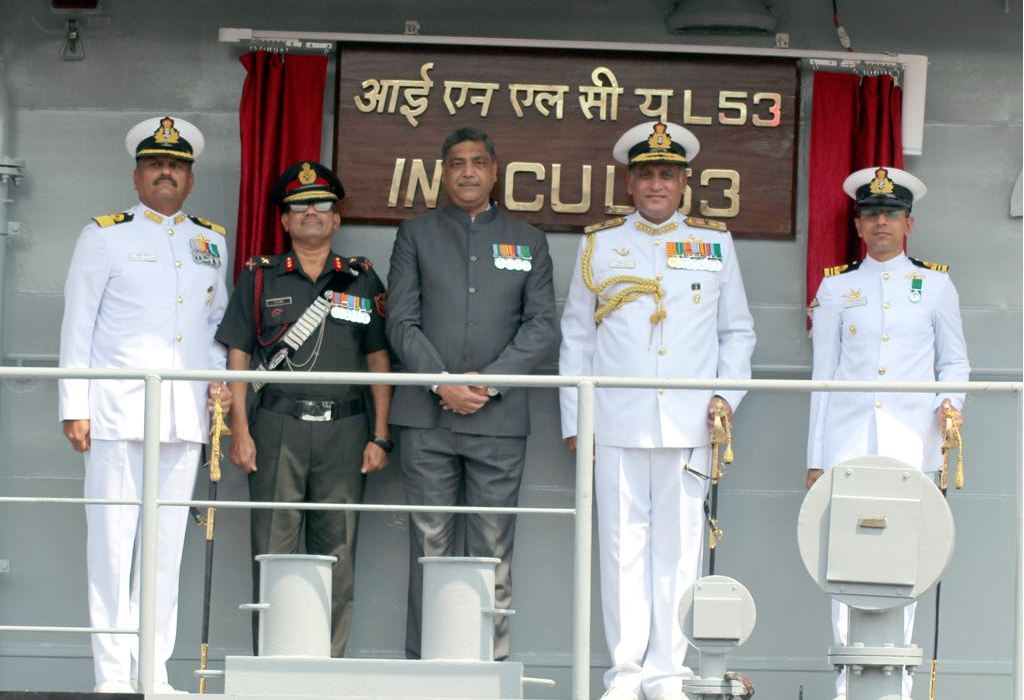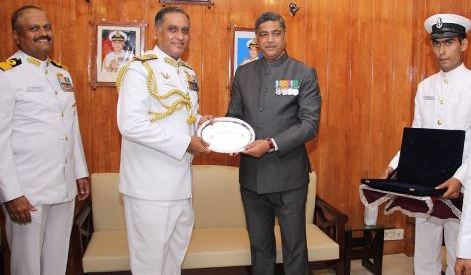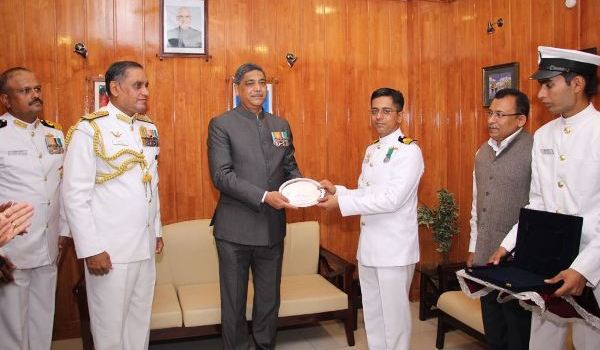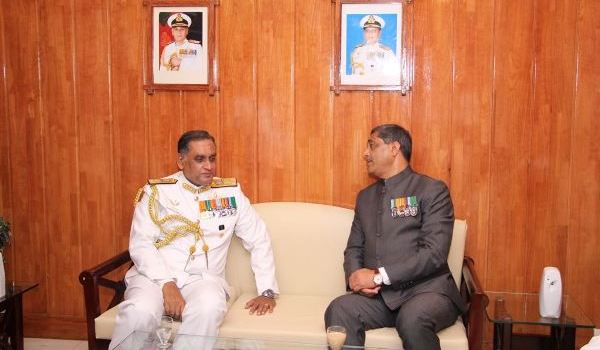 Commissioning of LCU, L-53 on 25 Apr 18